#Lifestyle
Unveiling the Charm of Vietnam: A Complete Travel Guide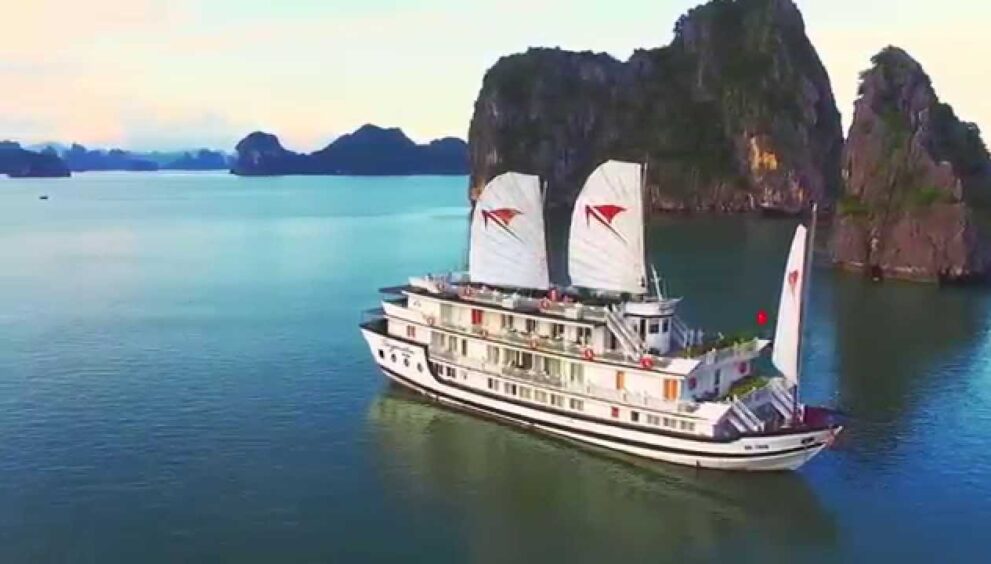 Vietnam, a realm of enduring allure and cultural opulence, entices explorers with its varied landscapes, time-honored traditions, and tantalizing cuisine. From the dynamic streets of Hanoi to the serene expanse of Ha Long Bay and the lively markets of Ho Chi Minh City, Vietnam unveils a mosaic of experiences. This all-encompassing travel guide navigates through the essence of Vietnam, offering insights into its enchanting locales, cultural treasures, and indispensable travel tips. Embark on an unforgettable journey through this Southeast Asian jewel, where each destination tells a unique story of Vietnam's charm.
Hanoi – Where Tradition Meets Modernity:
Hanoi, the capital city, is a captivating blend of old-world charm and modern vibrancy. Begin your journey in the historic Old Quarter, where narrow streets brim with shops, street vendors, and colonial architecture. Explore the iconic Hoan Kiem Lake and the centuries-old Temple of Literature. Don't miss the Water Puppet Theatre for a unique cultural performance. Venture to the Ho Chi Minh Mausoleum and the One Pillar Pagoda for a glimpse into Vietnam's rich history.
Ha Long Bay – A Natural Masterpiece:
Explore the enchanting beauty of Ha Long Bay, a UNESCO World Heritage Site, by embarking on a cruise through its emerald waters. Marvel at the thousands of limestone karsts that create a surreal seascape, forming a natural masterpiece. Engage in kayaking adventures, explore hidden caves, and observe local life on floating fishing villages. A Ha Long Bay cruise provides a serene escape, allowing travelers to immerse themselves in the tranquility of the bay's picturesque landscapes. By purchasing Vietnam tour packages from Kolkata you can get rich biodiversity that thrives in this unique marine environment.
Hue – Imperial Grandeur:
Hue, the former imperial capital, is a treasure trove of Vietnam's royal history. Explore the imposing Imperial City, a UNESCO site with ancient citadels, palaces, and pagodas. Take a boat cruise along the Perfume River to visit iconic sites like Thien Mu Pagoda and the tombs of emperors. Immerse yourself in the rich cultural heritage as you stroll through the historic streets and savor traditional Hue cuisine.
Hoi An – Lantern-Lit Tranquility:
Step into the enchanting town of Hoi An, known for its well-preserved ancient architecture. The historic district, a UNESCO site, comes alive with colorful lanterns in the evening. Explore the bustling markets, visit traditional houses, and indulge in tailor-made clothing. Hoi An is a culinary haven, offering a variety of local dishes. Take a boat ride along the Thu Bon River and witness the mesmerizing lantern-lit nights that make Hoi An truly magical. You can checkout and book Vietnam tour packages from Bangalore for an unforgotable experience. 
Da Nang – Where Mountains Meet the Sea:
Nestled between lush mountains and pristine beaches, Da Nang is a city of contrasts. Visit the Marble Mountains for panoramic views and explore the ancient town of Hoi An nearby. Relax on My Khe Beach, renowned for its white sands and clear waters. Don't miss the Dragon Bridge and the vibrant nightlife along the Han River. Da Nang serves as a gateway to central Vietnam's cultural and natural wonders.
Ho Chi Minh City – The Southern Metropolis:
Formerly known as Saigon, Ho Chi Minh City is a bustling metropolis that epitomizes Vietnam's modernity. Explore the historic district of District 1, visit the Notre-Dame Cathedral, and stroll along Dong Khoi Street. Dive into Vietnam's wartime history at the War Remnants Museum and Cu Chi Tunnels. Indulge in the city's dynamic street food scene and rooftop bars for a taste of contemporary Vietnamese culture.
Mui Ne – Dunes and Beaches:
Mui Ne, a coastal town, offers a unique blend of natural wonders. Explore the mesmerizing red and white sand dunes, where adventurous activities like sandboarding await. Relax on the picturesque beaches and visit the Fairy Stream, a gentle river surrounded by red and white sandbanks. Mui Ne is a haven for water sports enthusiasts and those seeking a tranquil escape by the sea.
Phong Nha-Ke Bang National Park – Caves and Karsts:
For nature enthusiasts, Phong Nha-Ke Bang National Park is a must-visit destination. Home to the world's largest cave, Son Doong, and other captivating caves like Phong Nha and Paradise Cave, the park offers a remarkable underground adventure. Beyond the caves, the park's dense jungles harbor diverse flora and fauna, making it a haven for nature lovers.
Mui Ca Mau – Southern Tranquility:
Mui Ca Mau, the southernmost point of Vietnam, provides a tranquil escape where the Mekong River meets the South China Sea. Explore the mangrove forests, witness the confluence of rivers, and savor the simple beauty of the landscape. Mui Ca Mau offers a unique corner of Vietnam that allows travelers to unwind and reconnect with nature in a setting far removed from the typical tourist circuits.
Conclusion:
Vietnam, with its rich tapestry of culture, history, and natural beauty, promises an unforgettable journey. Whether you're wandering through the ancient streets of Hanoi, cruising the emerald waters of Ha Long Bay, or exploring the historic towns of Hoi An and Hue, each destination reveals a unique facet of Vietnam's charm. With vibrant cities, serene landscapes, and a warm hospitality that lingers, Vietnam invites travelers to embark on a transformative adventure, leaving an indelible mark on the soul.
Comments