#Accessories
20+ Shadi Varmala Designs – Where Elegance Meets Enchantment
Looking to add a spectacular highlight to your wedding ceremony? Our breathtakingly beautiful Shadi Varmala designs can transform your most cherished moment into a fairy tale. Welcome to our extensive collection, where tradition embraces elegance to provide you with the perfect symbol of unity – the wedding Varmala.
Varmala, or Jaimala as it's often called, is not just a garland; it's a cherished emblem of the commitment you are about to make. We believe every couple is unique, and hence, their Varmala should be a reflection of their distinctive style. That's why we offer a range of custom designs, each meticulously crafted to perfection. Be it lavish floral arrangements adorned with roses, orchids, or lilies, or an elegant fusion of fresh flowers and precious jewels, our Varmala design never fail to impress.
Now, imagine the beautiful moment when you and your partner exchange these stunning Varmalas. The awe-inspiring design sets the tone for the celebration, while the vibrant colors add a touch of whimsy to the solemn vows. It's the perfect blend of aesthetics and symbolism that everyone will remember.
But that's not all. We go a step further by ensuring that our Varmalas are eco-friendly, keeping in mind the sustainable choices of the modern-day couple. By choosing us, you're not only making a statement of love but also demonstrating respect for the environment.
Turn your wedding ceremony into a magical event with our exquisite Shadi Varmala designs. They're not just garlands, they're moments of enchantment frozen in time. Come, explore our collection, and let the magic of our designs fill your wedding with unforgettable charm.
Varmala Design
A wedding Varmala is not just a garland; it's a symbol of love and commitment. We provide custom designs, from floral arrangements to gem-adorned styles, each thoughtfully crafted. Explore our range of eco-friendly Varmalas that not only express your love but also respect for nature. Choose from traditional, modern, or fusion varmala design to add a touch of magic to your wedding ceremony. After all, your special day deserves the very best.
Artificial Allure Shadi Varmala Designs
Crafted with high-quality faux flowers, this design is long-lasting and can be a beautiful keepsake of your wedding.
Rose Varmala Design Images
Delve into our exquisite collection of Rose Varmala Design Images, the epitome of love and romance. Each image showcases a beautifully crafted Varmala with fresh, vibrant roses. Bask in the sweet fragrance of tradition and elegance, captured perfectly in our stunning images. Ready to sweep your partner off their feet?
Varmala Designs for Wedding
Elevate your wedding ceremony with our breath-taking Varmala Designs for Wedding. We provide an array of choices, blending tradition and style in perfect harmony. From simple to extravagant, each design promises to add a dash of charm to your big day. It's not just about the garland, it's about the commitment it represents.
Rustic Rosemary
A unique design incorporating fragrant herbs like rosemary, for a natural and rustic touch.
Glamorous Gerbera
A bright and colorful Varmala made with gerberas, symbolizing cheerfulness.
Beaded Bliss Shadi Varmala Designs
A blend of flowers and beads, this design gives a royal touch to the Varmala exchange.
Tulip Twist
Made with tulips, this design brings a foreign touch to the Indian traditional wedding.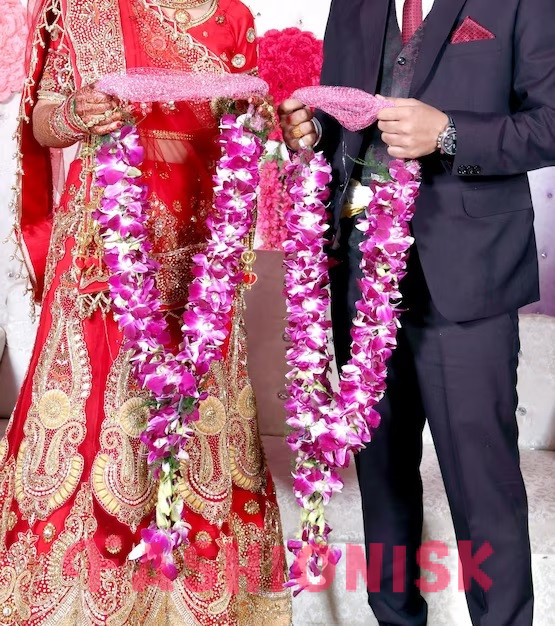 Simple Varmala Designs
Looking for sophistication wrapped in simplicity? Our Simple Varmala Designs are just what you need. These minimalistic designs, yet gracefully charming, are a testament to the adage that 'less is more'. Adorned with fresh flowers and subtle accents, they're the perfect pick for a minimalist wedding.
Genda Glory
A stunning mix of golden faux flowers and pearls for a lavish and royal feel.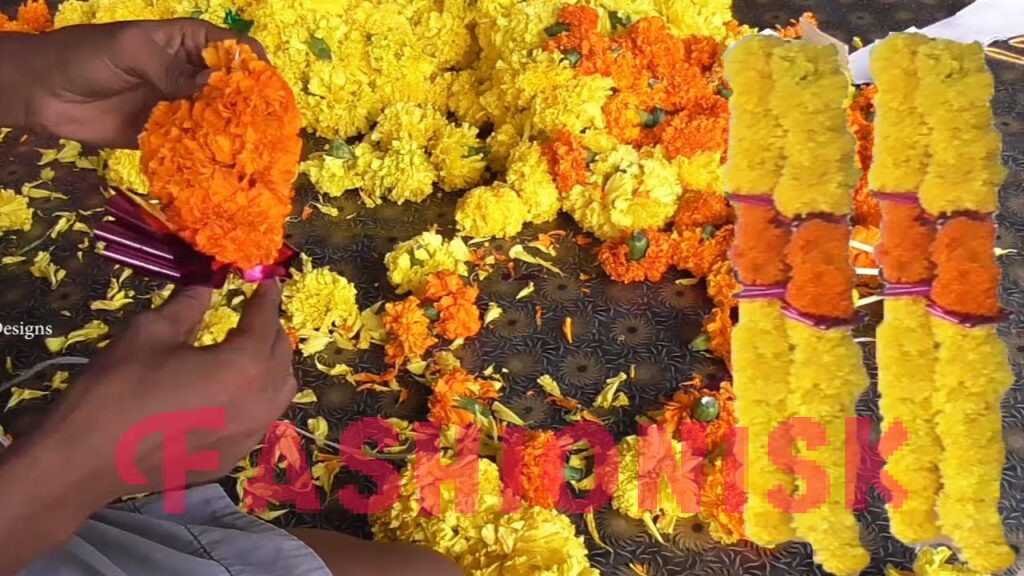 Majestic Mogra
Crafted with mogra (jasmine) flowers, it offers a traditional, fragrant and elegant design.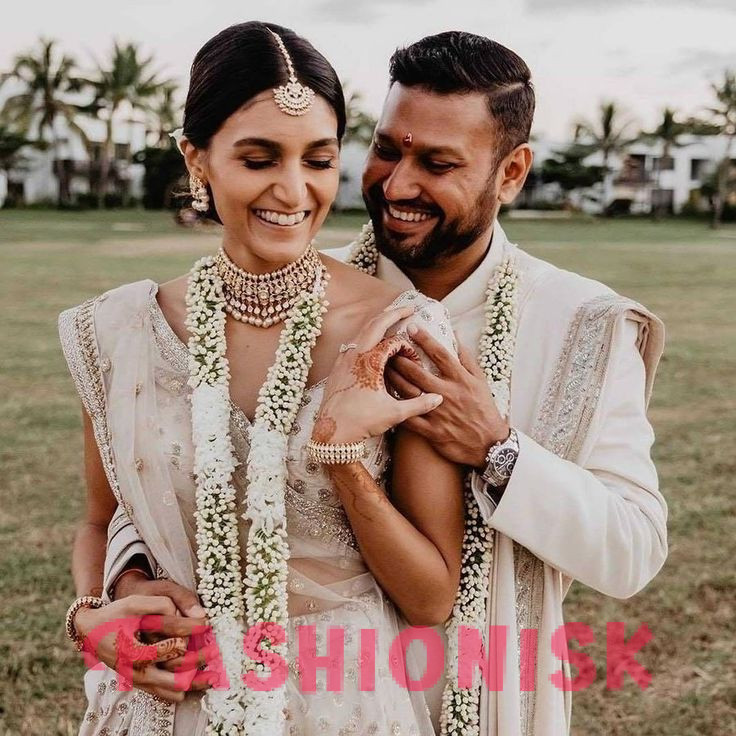 Golden Glory
A stunning mix of golden faux flowers and pearls for a lavish and royal feel.
Sustainable Silk Shadi Varmala Designs
Made from silk flowers, this eco-friendly design can be customized in a variety of colors.
Latest Varmala Designs
Stay ahead in the wedding game with our Latest Varmala Designs. Explore the trendy fusion of traditional patterns and contemporary aesthetics, each design more unique than the last. Never miss a beat in the fashion world, make a style statement at your wedding with our up-to-the-minute designs.
Rajasthani Royal Shadi Varmala Designs
Made with tuberose flowers, this design adds a royal touch to your wedding.
Carnation Charm
A blend of different colored carnations, bringing out a cascade of colors.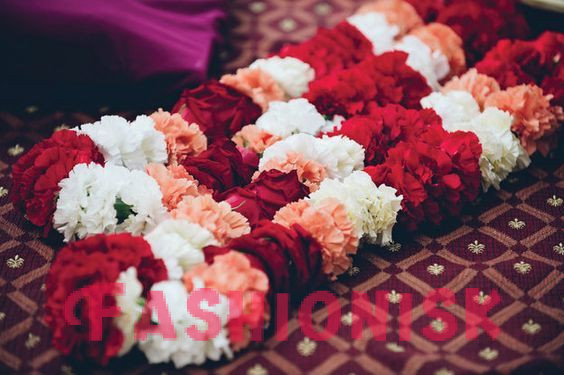 Pearl Passion Shadi Varmala Designs
A stunning combination of white roses and pearls, adding a dash of luxury to your wedding.
Crystal Cascade
A design incorporating artificial crystals along with flowers, adding a sparkle to your wedding.
Flower Varmala Designs
Immerse yourself in our vibrant collection of Flower Varmala Designs. Bursting with the charm of fresh blooms, these designs bring nature's beauty to your wedding ceremony. Be it roses, lilies, orchids or marigolds, choose from a plethora of flowers and let your love blossom.
Elegant Orchid
Delicate and exotic, this design is created using purple and white orchids, adding a unique touch to your ceremony.
Lily Love
A soothing design featuring white lilies and green leaves, a symbol of purity and majesty.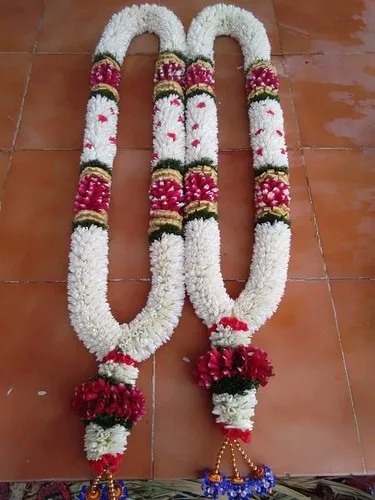 Fusion Floral Shadi Varmala Designs
A creative blend of different flowers like roses, lilies, and orchids, celebrating diversity.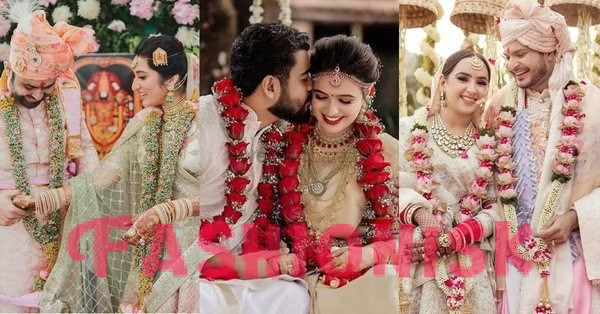 Jasmine Journey
A design crafted with jasmine flowers, radiating a heavenly fragrance along with elegance.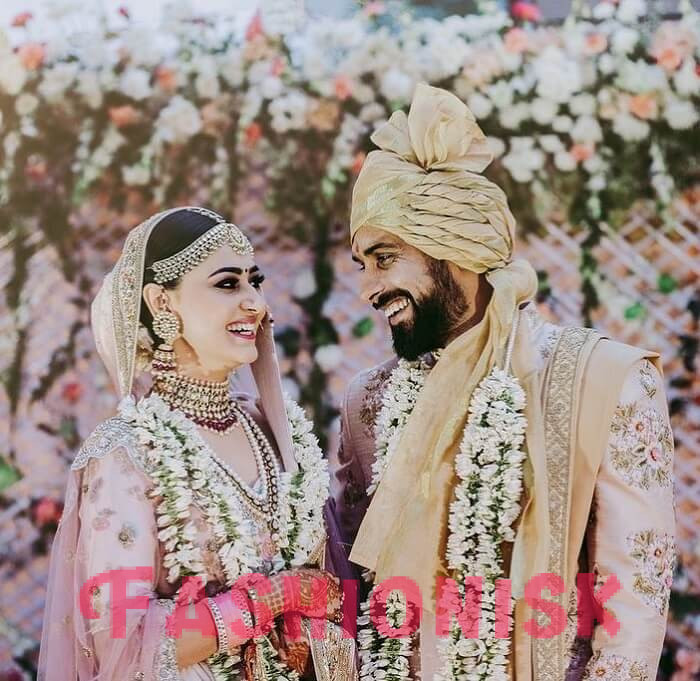 Final Thoughts
Shadi Varmala Designs are an integral part of the traditional Indian wedding ceremony, symbolizing the union of two souls. The selection of a Varmala design is not just about choosing a garland of flowers. It's about finding an emblem that resonetically captures the spirit of the couple and their love for each other.
Remember, the most beautiful Varmala is the one that speaks to your heart. After all, it's not just a garland, but a symbol of the love and commitment that will bind you and your partner in a lifelong journey together.
So, as you embark on this wonderful journey of matrimony, let your choice of Shadi Varmala Design be a reflection of your unique love story. Here's to creating memories that you'll cherish for a lifetime!
Frequently Asked Questions
What is a Shadi Varmala?
A Shadi Varmala, also known as Jaimala, is a garland made of flowers that is exchanged between the bride and groom during a traditional Indian wedding. It symbolizes the couple's commitment and unity.
How to choose the right Shadi Varmala Design?
Choose a design that resonates with your personal style and the theme of your wedding. You can choose from traditional designs made of roses or marigolds, or opt for more modern designs that incorporate different flowers, beads, or even gems.
Can Varmala Designs be customized?
Yes, most wedding planners and florists can customize your Varmala to match your wedding colors, theme, and personal preference. You can choose the type of flowers, colors, and additional elements like beads or crystals.
What are the latest trends in Varmala Designs?
Latest trends include fusion designs that blend traditional and contemporary elements, eco-friendly varmalas made of sustainable materials, and varmalas incorporating unique flowers or decorative elements like pearls and crystals.
How important is a Shadi Varmala in a wedding ceremony?
The Shadi Varmala is a significant part of an Indian wedding ceremony. The exchange of Varmalas is a ritual that symbolizes mutual acceptance and respect. Its design can add to the aesthetic appeal of the ceremony and create memorable moments.
People Also Searched For
Comments