#Lifestyle
20 Teachers Day Cake Design To Make It Memorable!
Every year we look for special ways to honor our teachers. One delightful way is with a beautifully designed Teacher's Day cake. After all, a heartfelt gift always adds a touch of sweetness. Here's a sneak peek into the world of Teachers Day cake design.
First, consider the theme. The common theme for Teacher's Day revolves around classroom symbols. Think books, pencils, or apples. But don't stop there. Today, many are opting for more personalized touches. Perhaps your teacher loves art or music? Tailor your cake design to fit their unique personality.
Next, colors play a big part. Bright colors like red, yellow, and green evoke classroom memories. They also make your cake pop. But remember, simplicity is key. Choosing two to three primary colors will keep your cake looking elegant and themed.
Now, what about flavor? While design is crucial, taste is king. Opt for popular flavors like vanilla, chocolate, or red velvet. They're classics for a reason. Of course, if you know your teacher's favorite flavor, go with that!
Lastly, don't forget the message. A simple "Happy Teacher's Day" does wonders. But adding your teacher's name or a personal thank-you note elevates your cake to a new level.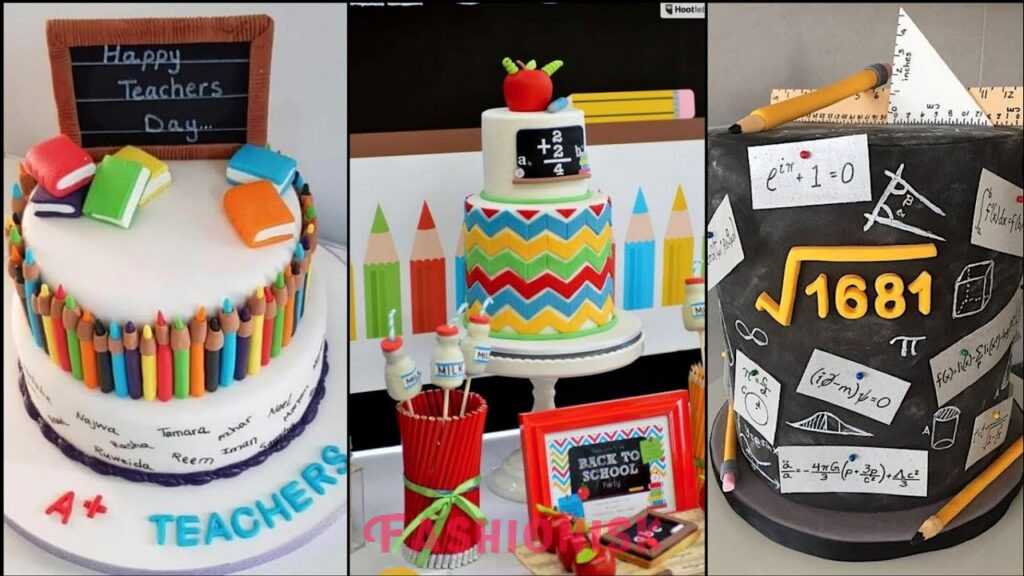 Top 20 Show-Stopping Teachers Day Cake Design
Teacher's Day is a time of gratitude. It's when we pause and thank those who molded our minds and shaped our futures. And what better way to express this appreciation than with a cake? An unforgettable cake design can capture the essence of a teacher's dedication and passion. Imagine a cake that tells a story. Maybe it features fondant books for the literature teacher or a painted globe for the geography enthusiast.
Dive deeper, and the flavors can echo this narrative too. A classic apple cake can harken back to the tradition of giving an apple to a teacher. For the art teacher, perhaps a splash of colorful fruit flavors that paint the palate. Every teacher has left a mark, an indelible impression. Our task? To translate that mark into a delicious, edible form. Let's embark on this flavorful journey, crafting cakes that are not just treats but tributes.
Chalkboard Elegance
Stepping into the world of cakes, "Chalkboard Elegance" stands out as a classic. Think of the traditional chalkboard every teacher uses. Now, imagine that transformed into a cake. This design primarily uses black fondant, replicating a chalkboard's sleek surface. White edible ink sketches school memories, heartfelt notes, and perhaps a "Happy Teacher's Day" message. For flavor? A rich chocolate base perfectly complements the dark exterior. Every bite reminds you of sweet school memories.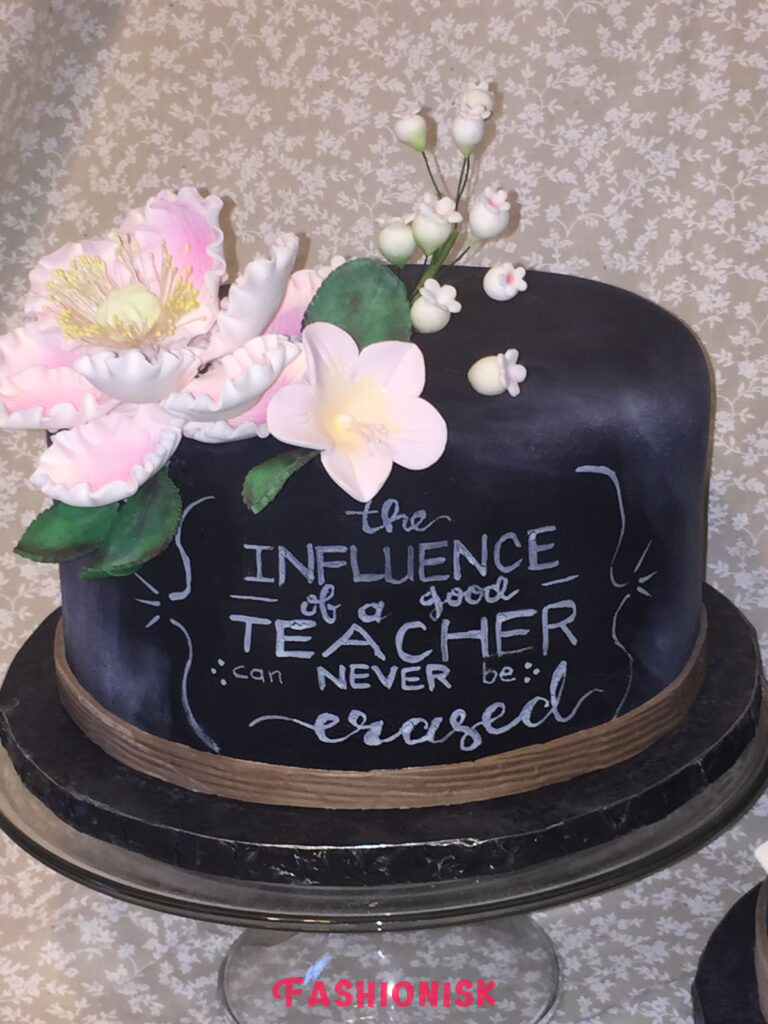 Stack of Books
Books are the pillars of education. The "Stack of Books" design pays homage to this very essence. Layers of cake represent various textbooks, each spine bearing a unique title or subject. The vibrant colors of book covers bring this design to life. Inside, alternating flavors like vanilla, red velvet, and lemon surprise and delight with each layer. A true celebration of a teacher's wisdom.
The Golden Apple
An apple for the teacher, but with a twist! "The Golden Apple" design showcases the apple's iconic symbol, but dipped in gold. A shimmering gold fondant wraps a moist apple-cinnamon cake. This design honors teachers as the golden gems they truly are. Each slice offers a blend of tradition and luxury.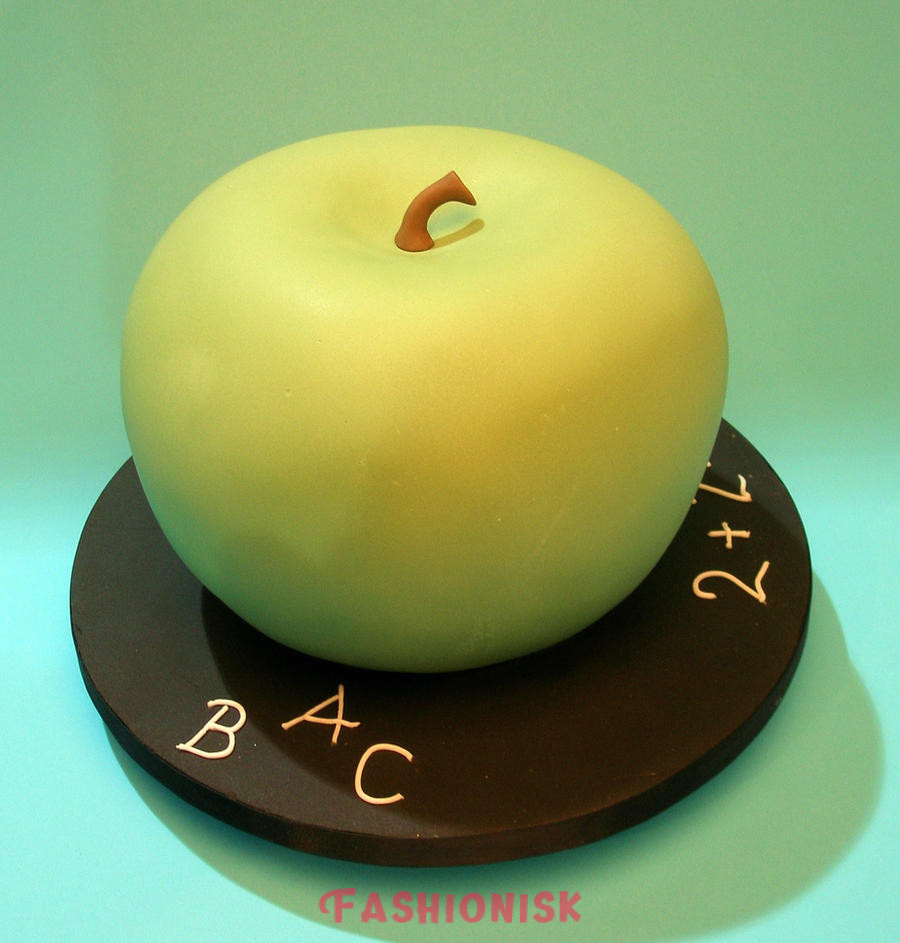 Classroom Doodles Teachers Day Cake Design
Revisiting those carefree school days, "Classroom Doodles" captures youthful creativity. The cake's surface bursts with colorful, edible drawings. Pencils, notebooks, stars, and maybe even a smiling sun. Opt for a light vanilla flavor paired with a berry filling. Every forkful is a flashback to the sketches we'd make in our school notebooks.
The Globe Trotter
Perfect for the teachers who taught us about the world. "The Globe Trotter" cake design embodies Earth's beauty. A deep blue fondant sets the stage, while green fondant shapes form continents. The theme celebrates geography, history, and the vast world around us. Dive into a world of flavors with a cookies-and-cream base, echoing the diverse tastes of our planet.
Art Palette Delight
For the teachers who fill our lives with colors, "Art Palette Delight" speaks their language. This cake design resembles an artist's palette, complete with vibrant dollops of edible "paint". A fondant paintbrush rests on the side, ready to craft a masterpiece. The cake itself bursts with a rainbow fruit flavor, each layer a different fruity delight. Every slice is like a brushstroke, celebrating the artistry of teaching.
Music Maestro
Music teachers strike a chord in our hearts. This cake sings praises with its design. Imagine a cake sheet resembling a musical score, edible notes dancing along, and a fondant musical instrument as the centerpiece. The flavor sings too, with a harmonious blend of coffee and cream, echoing the deep tones of music. This cake truly resonates with the rhythm of gratitude.
Mathematical Marvel Teachers Day Cake Design
Math teachers help us solve life's equations. "Mathematical Marvel" pays tribute with precision. The cake is a grid of fondant rulers, protractors, and equations. A large pi symbol might crown the top. Dive into layers of nutty almond flavor, a nod to the complexity and crunch of math. Celebrate the formula of dedication and passion with this design.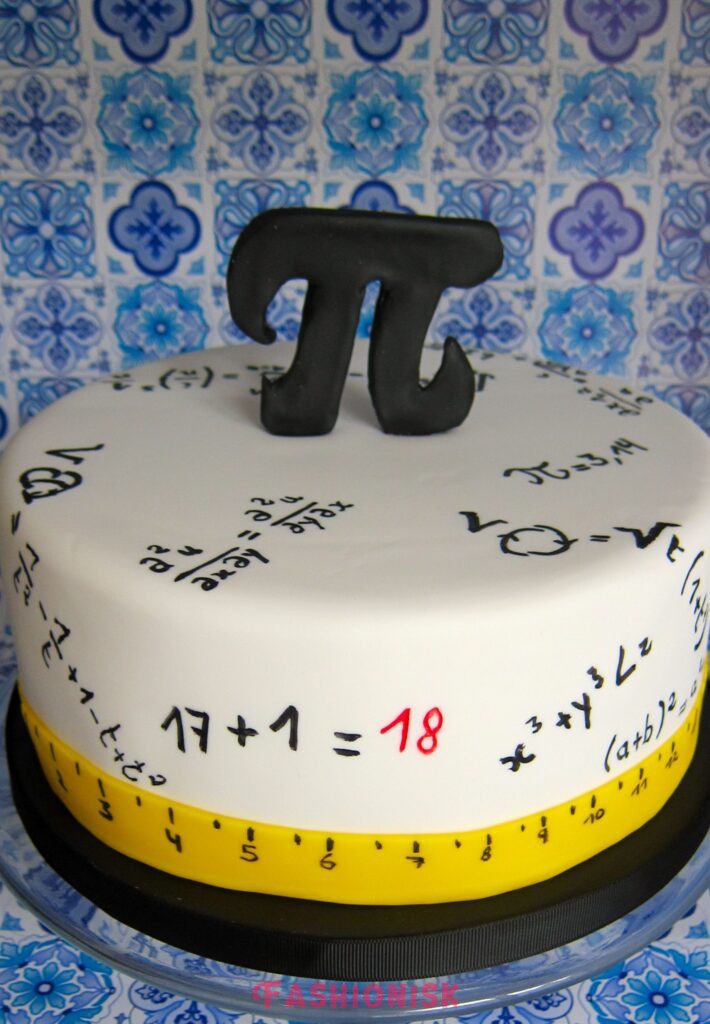 Science Lab
A tribute to those who ignite our curiosity, the "Science Lab" design is a spectacle. Edible beakers, test tubes, and even a fondant periodic table adorn this cake. The essence of a bustling lab captured in edible art. A popping candy filling adds a surprise element, fizzing slightly on the tongue, reminiscent of fun lab experiments. Dive into a galaxy of flavors and discovery with each bite.
The Literary Layer
Books transport us to different worlds. "The Literary Layer" honors those who opened those doors. This cake stacks layers resembling classic book covers or iconic literary scenes. A fondant quill might lay on its side, signifying the power of words. Inside, a rich mocha flavor tells a tale of its own, as deep and inviting as a gripping novel. Celebrate the stories and lessons shared by our teachers with this literary delight.
Tech Guru
In the digital age, the "Tech Guru" cake salutes our tech-savvy teachers. The design is sleek, replicating gadgets we use daily. Fondant keyboards, mice, and circuitry patterns decorate this modern masterpiece. At its core, a bold espresso flavor melds with a chocolate circuit, symbolizing the depth and connectivity of the digital realm. This cake is a nod to the educators who bridge the gap between technology and learning.
Drama & Spotlight Teachers Day Cake Design
Theatre teachers steal the scene, and "Drama & Spotlight" captures their essence. The cake brings the stage to life with fondant curtains, spotlights, and dramatic masks. Red velvet interiors symbolize the red carpet, its rich flavor echoing the depth of theatrical emotions. Dive into a world where drama meets sweetness, a standing ovation in every bite.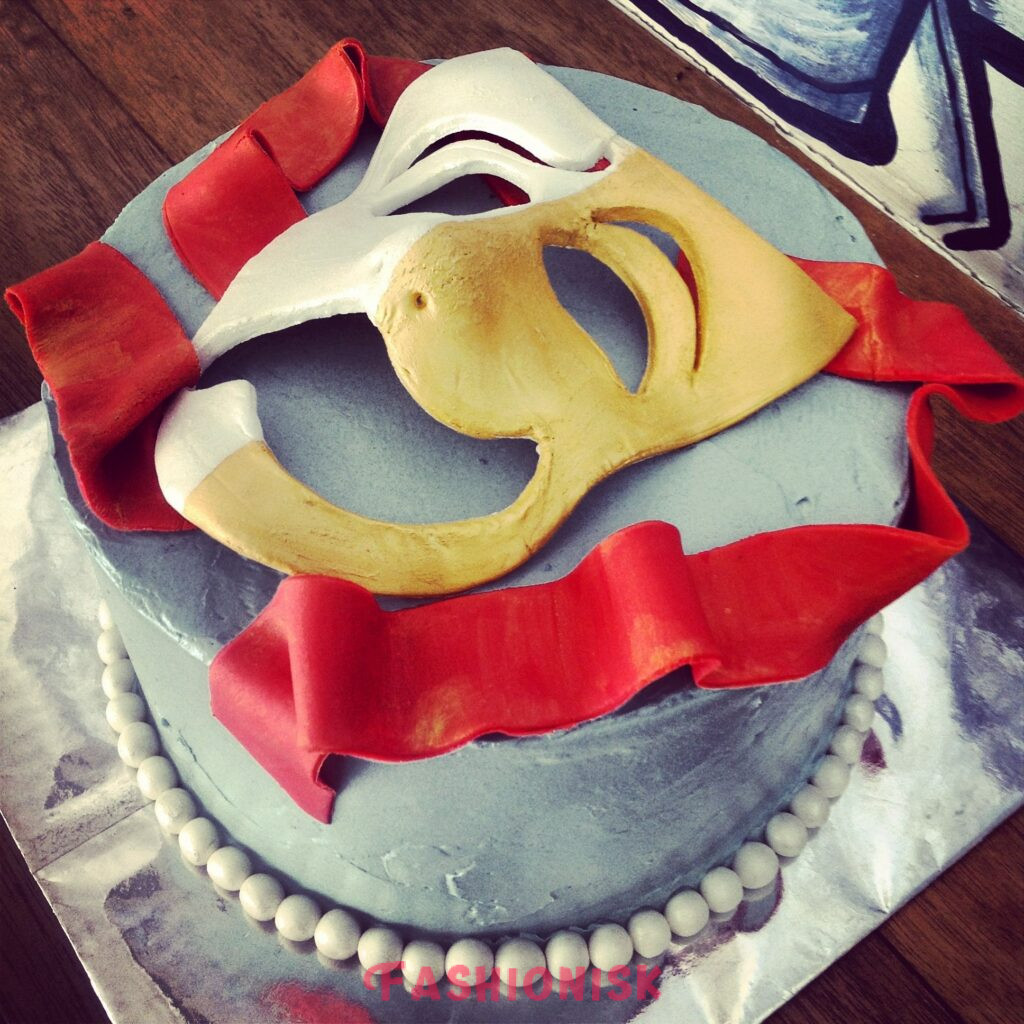 Sporty Touchdown
For the coaches and sports instructors, "Sporty Touchdown" races to the goal. The design mirrors a sports arena, be it a fondant football or a basketball court. Edible sneakers and jerseys add to the athletic aura. Inside, a refreshing citrus burst awaits, echoing the zest and energy of sports. It's a high-score cake, celebrating the spirit of sportsmanship and guidance.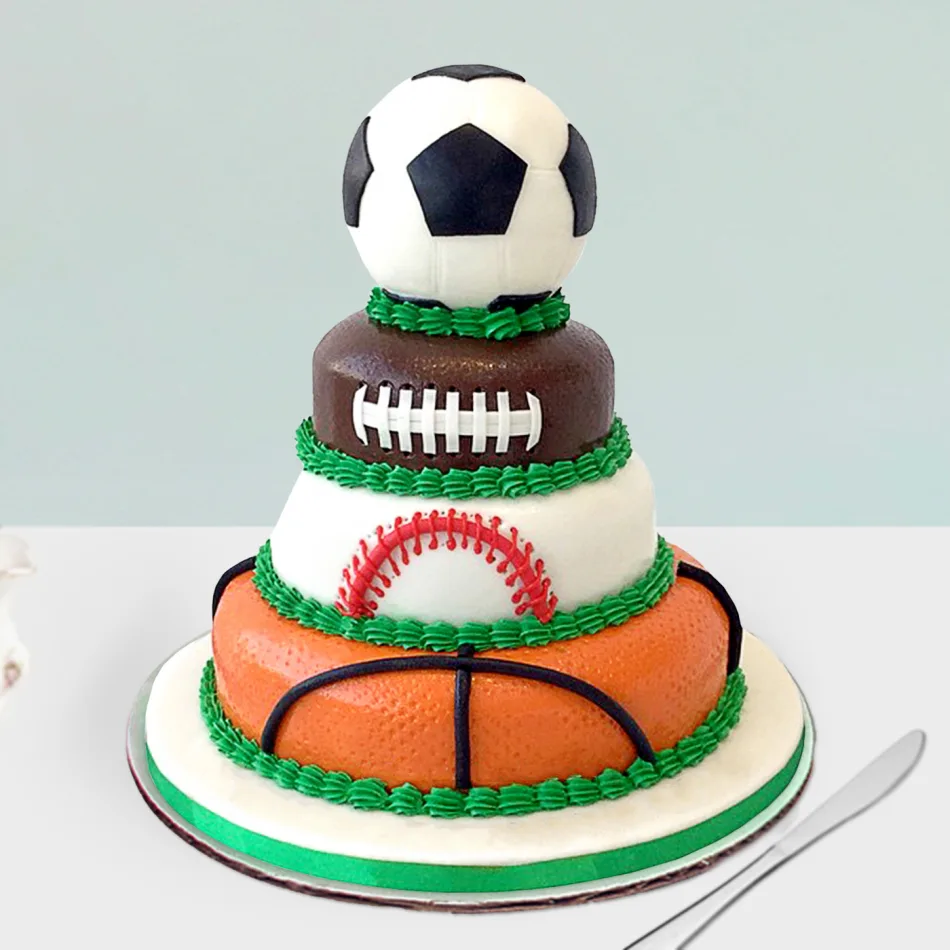 Starry Night
Astronomy teachers expand our universe, and "Starry Night" is their galaxy in cake form. Deep blue fondant sets the night sky, dotted with shimmering stars and fondant planets. It's not just the design that's cosmic; a blueberry and cream flavor profile offers a celestial taste experience. A cake that's truly out of this world, celebrating the vastness of knowledge and wonder.
Greenhouse Delight
Biology and nature educators nurture growth, and "Greenhouse Delight" is their garden in edible form. This cake design blossoms with fondant flowers, plants, and tiny critters. The base might have a fresh minty hue, signaling green growth. The flavor? A blend of green tea and honey, as refreshing as nature itself. A homage to the teachers who cultivate minds and hearts, one lesson at a time.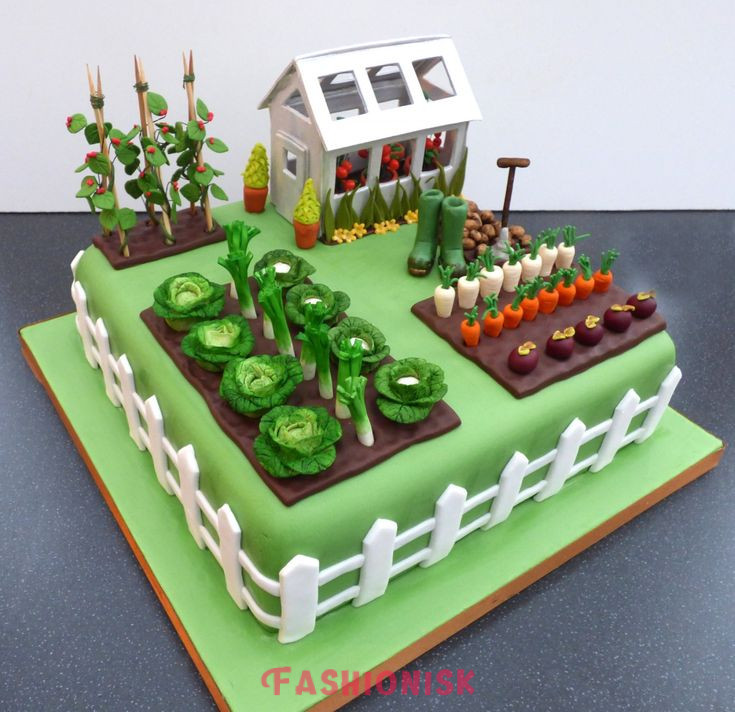 Historical Epochs Teachers Day Cake Design
For the educators who transport us back in time, the "Historical Epochs" cake stands as a timeline of deliciousness. The design layers depict different eras, from the grandeur of the Egyptian pyramids to the renaissance artistry. Gold leaf might hint at the treasures of ancient empires. The cake offers a vintage vanilla flavor, classic and timeless. This cake is a journey through ages, celebrating the teachers who bring history to life.
Language Linguist
Language teachers connect worlds with words. This cake is a tapestry of scripts. Fondant writings from various languages elegantly adorn its surface, from Chinese calligraphy to French cursive. Inside, a fusion of flavors like mango and coconut takes the palate on a global journey. It's a testament to the educators who introduce us to diverse cultures and tongues.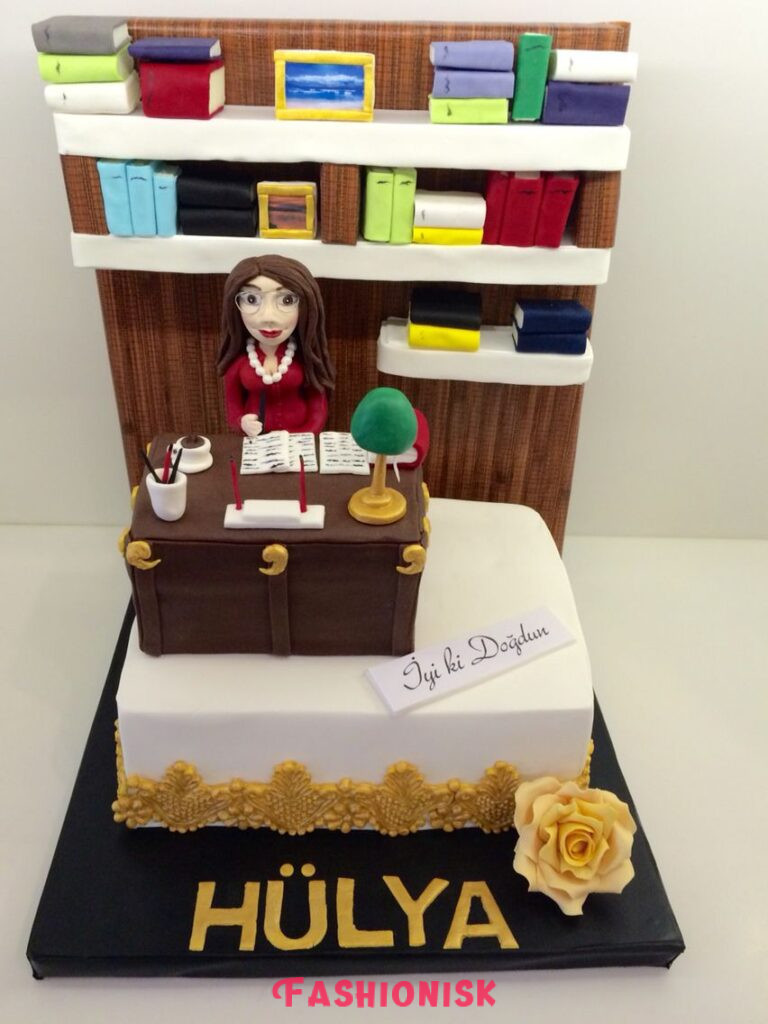 P.E. Perfection
Physical education teachers shape our energy. "P.E. Perfection" mirrors the athletic arena. A fondant track circles the cake, and edible equipment like bats or shuttlecocks are strategically placed. Beneath the sporty exterior, a zesty orange flavor packs a punch, reflecting the vitality of P.E. classes. It's a tribute to the trainers who keep us active and agile.
Architect's Dream
For those who teach us to build and dream, "Architect's Dream" stands tall. Blueprints, crafted of edible paper, wrap around the cake, while fondant models of iconic structures rise above. A rich chocolate and hazelnut blend builds the cake's foundation, strong and inspiring. This design honors the educators who lay the groundwork for our architectural aspirations.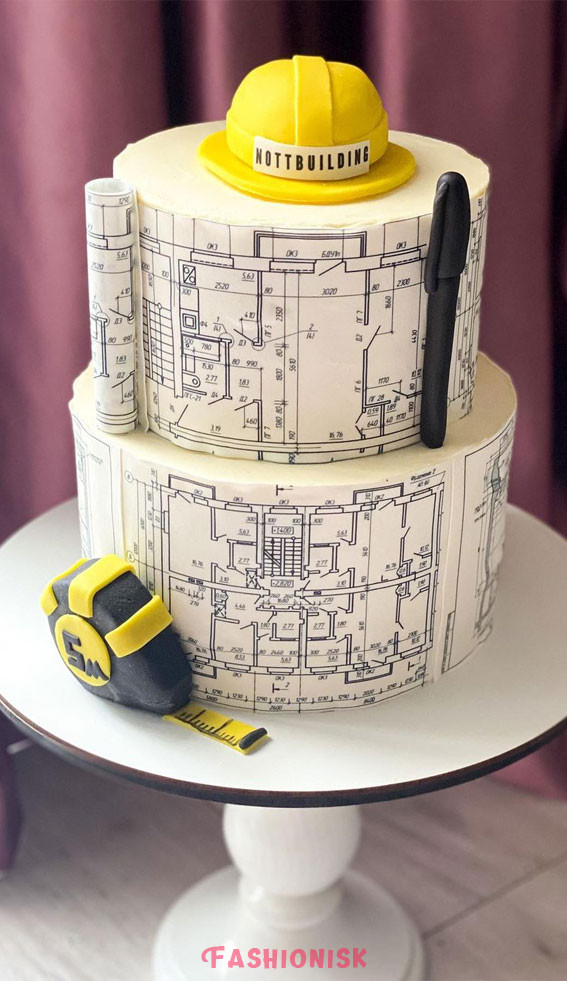 Culinary Chef Hat Teachers Day Cake Design
Culinary teachers spice up our lives. The "Culinary Chef Hat" cake is their crowning glory. This cake mimics a chef's hat, tall and pristine in white fondant. Tiny edible kitchen tools add charm. A surprise awaits inside with a red pepper chocolate flavor, a blend of heat and sweet, just like cooking's adventurous spirit. A nod to the chefs who mix love with learning in every lesson.
Tips to Choose the Perfect Sweet Statement
Know the Recipient: Understand the likes, hobbies, and passions of the person you're baking for. Personal touches always leave a lasting impression.
Event Relevance: Choose a design that aligns with the occasion. A Teachers Day cake design should embody the spirit of teaching, while a birthday cake might be more personal.
Size Matters: Think about how many guests you'll be serving. This will help you decide whether to opt for a multi-layered cake, a sheet cake, or individual cupcakes.
Flavor Fusion: While the design is vital, flavor is key. Understand taste preferences before deciding on a cake flavor and its filling.
Color Coordination: The right colors can make your cake pop! Consider the favorite colors of the recipient or colors that suit the occasion.
Edible Decorations: Opt for edible decorations like fondant, chocolate molds, or fruit. They enhance the design and are delicious too.
Stay Seasonal: Using seasonal fruits or ingredients can be a game-changer in both design and taste.
Test and Trial: If you're trying a new design, practice ahead of time, especially if you're working with new techniques or materials.
Consult Inspiration Sources: Platforms like Pinterest or Instagram are brimming with cake design ideas. Browsing can help you decide on a style or element you love.
Consider Cake Toppers: Sometimes a simple cake with an elaborate topper is all you need. This could be a figurine, a special message, or even a photograph.
Keep Logistics in Mind: If you're transporting the cake, consider a design that travels well and remains stable during the journey.
Stay Within Budget: Beautiful cakes don't have to break the bank. Choose a design that aligns with your budget, remembering that simplicity can often be the height of elegance.
People Also Asked
What is a Teachers Day Cake Design?
It is a specially crafted cake theme that celebrates and honors educators on Teacher's Day. It reflects elements associated with teaching and learning.
Can I customize the cake design to match my teacher's specific subject?
Absolutely! Many bakers can tailor the design to represent specific subjects, be it math, literature, arts, or science, making the cake more personal and heartfelt.
How early should I order a Teachers Day Cake?
It's best to place your order at least a week in advance. This allows the baker adequate time to craft intricate designs and source any unique ingredients or decorations.
Are there vegan or gluten-free options for Teachers Day Cakes?
Yes, many bakers offer vegan, gluten-free, or other dietary-specific versions of their cakes. Just ensure you mention any dietary requirements when placing your order.
Can I include a personal message on the cake?
Of course! Adding a personal message can make the cake even more special. Simply provide the desired text to your baker, and they'll incorporate it into the design.
Crafting Edible Gratitude: Unveiling Teachers Day Cake Design
Crafting a cake for Teachers Day is more than just baking. It's an act of gratitude. Every layer and design element speaks volumes of our appreciation for the educators who shaped us. So when choosing or crafting a design, let it reflect your heart. Let every slice serve as a sweet reminder of the lessons learned and the memories created. Celebrate your teacher in the most delicious way possible. Because in the end, a heartfelt cake can say what words might miss. Celebrate and savor every bite.
People Also Searched For
Comments