#Lifestyle
20 Janmashtami Activities To Elevate the Festival
Janmashtami is a festival that fills the air with devotion and joy. It marks the birth of Lord Krishna. This festival is not just a religious event. It's a time when families come together and communities unite. Each year, people all over the world celebrate Janmashtami with great enthusiasm. I've seen a variety of Janmashtami activities take place during this festival. And let me tell you, each activity is more engaging than the last.
First off, we have Dahi Handi. In this game, people form a human pyramid to break an earthen pot filled with yogurt. This is an imitation of Lord Krishna's love for dairy. Next, there's the tradition of dressing up kids as Lord Krishna and Radha. They look adorable! This is a fantastic way to engage the younger generation in the festivities.
And let's not forget the reenactments. Skits and plays tell the stories from Lord Krishna's life. These dramas are not just entertaining but educational too. Moving on, devotees fast throughout the day until midnight. They break their fast only after the birth of Lord Krishna gets announced.
But that's not all. Artistic folks engage in drawing beautiful rangolis. Some people decorate cradles while others make elaborate sweets to offer to the deity. Then, the highlight of the day is the midnight Aarti. The atmosphere gets electric as everyone gathers to sing hymns.
So, if you've never participated in Janmashtami before, this is your chance. Dive in and become part of these incredible activities. Trust me, you will feel the divine energy enveloping you. Stay tuned as we dig deeper into each of these activities in upcoming blogs. Happy Janmashtami to one and all!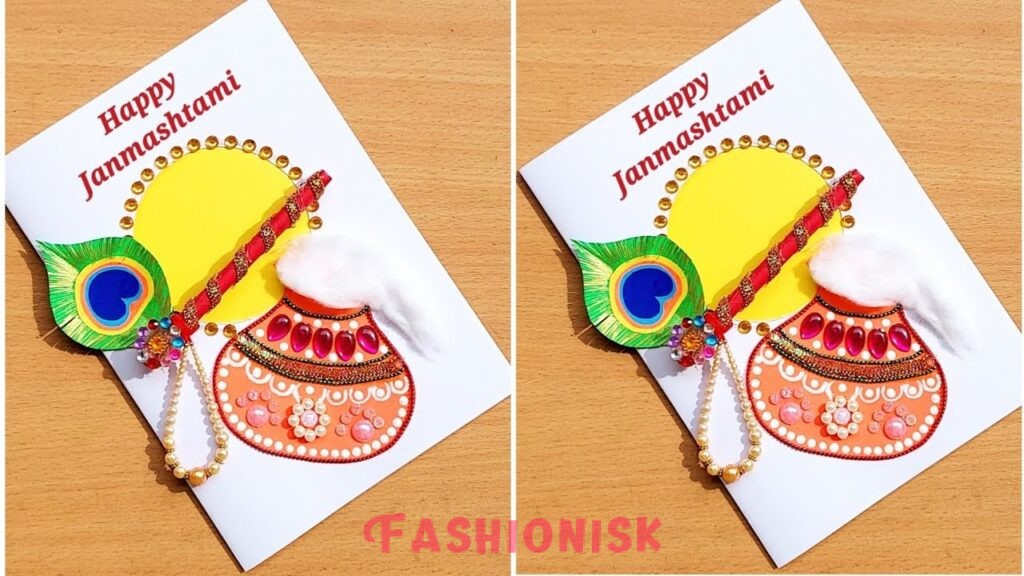 Janmashtami Activities for Kindergarten
At this age, kids are like sponges, soaking up experiences and lessons with great enthusiasm. For kindergarten, you can opt for things like Mini Dahi Handi and Dress-Up Relays. These activities are not only entertaining but also help improve motor skills and social interaction. Let's not forget the importance of teamwork, which kids learn in a fun-filled way. Overall, the goal is to make the festivities as interactive as possible, creating a lasting impression on young minds.
Mini Dahi Handi
This activity shrinks down the grand Dahi Handi tradition to a kid-friendly scale. Imagine a small pot hanging low, just within the reach of our tiny participants. They form a human pyramid and aim to break the pot filled with goodies. What's inside? Usually, it's confetti or even flower petals. This activity teaches kids about teamwork. It also boosts their confidence as they aim for the prize. Trust me, the little ones absolutely love this!
Dress-Up Relay
Picture several stations filled with costumes that resemble Lord Krishna and Radha. Each station has a different element: a crown at one, a flute at another, and maybe even a little peacock feather. Kids run from one station to another, trying to get fully dressed in record time. This activity not only engages them in the festive mood but also helps them improve their motor skills.
Krishna Footprints Janmashtami Activities
This is an adorable scavenger hunt. Create small footprints using washable paint on a pathway leading to a "treasure." The children follow these cute footprints to find goodies or small toys. This exercise is perfect for sparking their curiosity and developing problem-solving skills. It's like a mini-adventure for them.
Clay Pot Decoration
Give each child a small clay pot and a bunch of craft supplies. They can paint, glue, and decorate to their heart's content. Once they're done, they can fill these pots with flowers or treats. This activity not only lets their creativity flow but also gives them a keepsake to remember the festival by.
Storytelling Circle
In this cozy setup, kids gather around to listen to tales about Lord Krishna. These stories are not just entertaining but also offer moral lessons. I usually use simple language and vivid images to make the stories relatable. This activity improves their listening skills and expands their understanding of culture.
Janmashtami Activity for Nursery Class
At this tender age, kids love hands-on experiences. Simple activities like Butter Churning and Peacock Feather Fans really catch their interest. They get a tactile experience along with a dose of cultural learning. Activities like these are perfect to spark their curiosity and to get them excited about the festival. Plus, these activities are simple enough for little hands but engaging enough to hold their attention.
Flute Crafting Janmashtami Activities
We're talking about creating mini-flutes from colorful straws or paper rolls. Kids get to decorate them with stickers or even a dash of glitter. What happens next is pure magic. The children pretend to play their flutes just like Lord Krishna. This is more than just a craft. It's an exercise in imagination and a great way to improve fine motor skills. Little ones absolutely adore this activity.
Butter Churning
This activity couldn't be simpler or more fun. Fill a jar with heavy cream and let each child shake it up. After a little bit of giggles and a lot of shaking, you've got butter! It's a hands-on way to learn how a common food item is made. And let's not forget, it's an adorable nod to Krishna's love for butter.
Peacock Feather Fans Janmashtami Activities
Here, kids work with colored paper and craft sticks to create their own peacock feathers. They can use these feathers as fans or even as part of a Krishna costume. This activity boosts their creativity and enhances their cutting and gluing skills. Plus, it's a lot of fun!
Krishna Coloring Sheets
Coloring has always been a hit with young kids. This activity is not only calming but also works wonders for their hand-eye coordination. They get coloring sheets featuring Krishna, and the joy on their faces as they fill in the colors is just priceless. It's a quiet yet engaging activity.
Balloon Popping Game Janmashtami Activities
Think of it as a child-friendly version of Dahi Handi. Balloons filled with confetti hang at a low height. Kids throw soft, plush balls to pop them. The result? A shower of confetti and cheers of delight! This game gets them moving and adds a whole lot of excitement to the celebration.
Janmashtami Activity for Preschool
These young ones are at an age where they can start understanding basic stories and cultural contexts. Activities like Dance and Sing or Simple Rangoli Designs are excellent choices here. They not only engage kids physically but also introduce them to the arts in a festive way. Preschoolers love to dance, sing, and create, making these activities an instant hit.
Yogurt Tasting
Imagine a spread of yogurt in different flavors, colors, and even textures. This activity is all about letting kids taste and choose their favorite type of yogurt. Lord Krishna loved yogurt, so what better way to bring him into the classroom? This simple tasting event also doubles as a sensory activity. Kids get to explore taste and texture while learning about personal preferences.
Krishna Headbands
Here, kids use colored paper and elastic bands to create adorable Krishna-inspired headbands. Don't forget the peacock feather made from colored paper. Kids wear these for the day, feeling like little Krishnas themselves. It's a craft activity that makes them feel connected to the story and the celebration.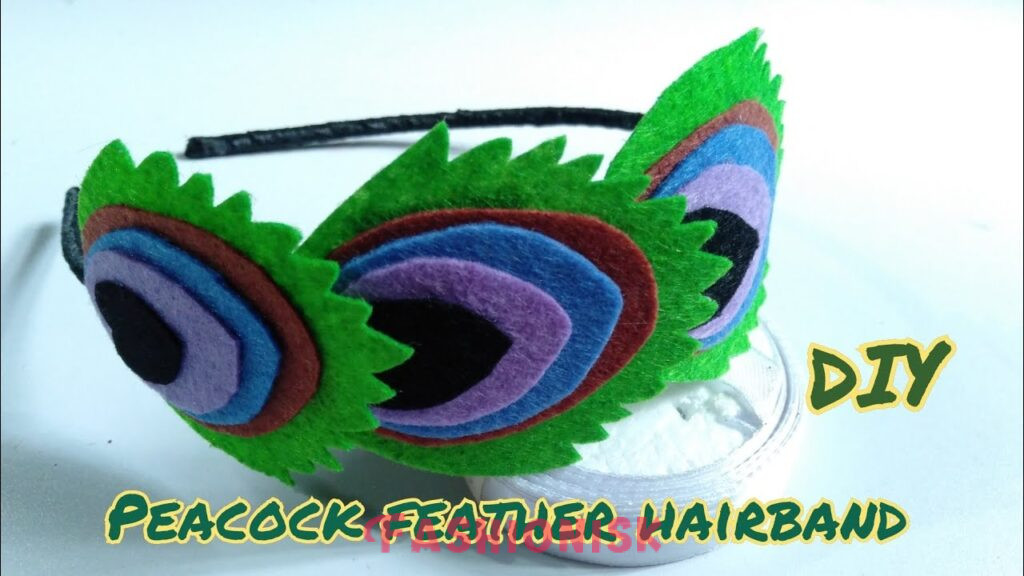 Dance and Sing Janmashtami Activities
Imagine kids moving and grooving to a simple Janmashtami song. They learn basic dance steps and get to sing along. This is not just a physical activity; it's also a chance for kids to express themselves. It builds confidence and adds an energetic touch to the celebration.
Simple Rangoli Designs
It bring an artistic flair to the festivities. We use chalk or colored sand for this. Kids get to make their own small rangoli designs on paper or safe outdoor spaces. It's a mesmerizing experience for them, and it's wonderful to watch their creativity flow.
Treasure Hunt Janmashtami Activities
Kids love adventures, and this one is tailor-made for them. Small Krishna-themed items like toy flutes or crowns are hidden around the play area. Each child gets clues to find these hidden treasures. This activity enhances their problem-solving skills and adds an element of excitement to the celebration.
Janmashtami Activity for Students
These kids are ready for more in-depth experiences. How about a Quiz Contest or creating a Janmashtami Magazine? These activities challenge them intellectually while providing a creative outlet. They're collaborative, educational, and directly connected to the festival's traditions and history.
Drama Skits
In this activity, students act out various episodes from Krishna's life. It's a hit for many reasons. Kids love the costumes and the acting. Plus, it offers a hands-on way to learn about mythology. Scriptwriting and set design can also be a part of this, making it a multidisciplinary activity. By the end, students have not just had fun but have also learned how to put up a small production.
Cooking Class Janmashtami Activities
Here, students learn to make traditional Janmashtami treats like "Peda" or "Ladoo." They measure, mix, and mold, and voila—a tasty treat appears! This activity is not just about following a recipe. It also teaches students about the cultural significance of the foods associated with Janmashtami.
Create a Janmashtami Magazine
Students collaborate to write articles, poems, and maybe even a quiz. They can tackle various aspects of the festival, from its history to its current celebrations. This allows them to explore different styles of writing while working on a real-world project.
Quiz Contest
Questions can range from Krishna's childhood antics to the festival's historical significance. It's an exciting way to learn new facts and challenge one another. Plus, a quiz adds a competitive edge to the learning, making it more engaging.
Craft a Crown
Students use craft materials to create their own Krishna-inspired crowns. They can wear these during other Janmashtami activities or take them home as keepsakes. The focus here is on creativity and self-expression.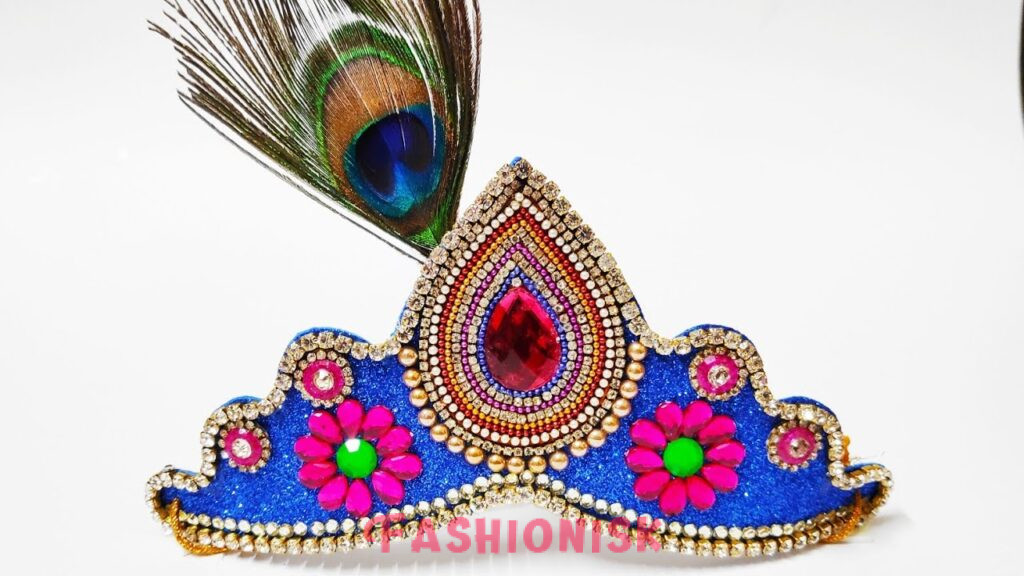 People Also Asked
What is the significance of Dahi Handi in Janmashtami activities?
First off, Dahi Handi recreates the playful and mischievous acts of Lord Krishna, who used to steal butter. It's a group activity that enhances teamwork and adds a fun, competitive element to Janmashtami celebrations.
Can these activities be educational for kids?
Absolutely! Activities like quiz contests or creating magazines are not just fun but also educational. They teach kids about teamwork, enhance their general knowledge, and improve their artistic skills.
Are Janmashtami activities safe for younger children like preschoolers?
Yes, indeed. Activities like Yogurt Tasting or making Simple Rangoli Designs are designed with safety in mind. They are usually supervised by adults and are adjusted to suit the age and skill level of the children.
Do you need special materials for these activities?
Not necessarily. Most Janmashtami activities use common items like colored paper, chalk, or balloons. However, for cooking classes or specific crafts, you may need to purchase some additional materials.
Can these activities be done at home, or are they only suitable for schools?
Great question! Many of these activities, like Flute Crafting or Butter Churning, can easily be adapted for a home setting. So, you can bring the festive vibe into your home with just a little preparation.
Wrapping Up the Festive Fun
So there you have it! We've explored a range of Janmashtami activities for kids of all ages. From kindergarten to older students, these activities offer something for everyone. They make the celebration interactive and educational at the same time. So why wait? Dive right in and let the kids feel the essence of this beautiful festival. Trust me, it will make your Janmashtami unforgettable. Until the next festival, happy celebrating!
People Also Searched For
Comments