#Women's Fashion
Bridal Footwear To Elevate Your Wedding Day
The big day is coming up and you're nearly set. Your dress is perfect. Your hair plan is a lock. But let's not forget a crucial detail. Footwear can make or break your day. When it comes to weddings, shoes are often overlooked. Yet, they're the silent heroes that bear the weight of your biggest life moment. They can lift you up, both literally and figuratively. So let's delve into why bridal footwear matters and what trends are ruling the aisle this year.
First, think about comfort. You'll stand a lot, dance, and move around. A painful pair of shoes can ruin your mood and your photos. So go for something you can endure for hours.
Next, style matters too. Your shoes should complete your outfit, not clash with it. Right now, the trend leans towards simplicity. Elegant heels or flats with subtle embellishments are in vogue. Forget chunky platforms or over-the-top bling.
Don't just follow trends. Make sure your footwear reflects your personal style. Are you a glam queen or a boho bride? The market has something for everyone. Online stores offer endless options to make your choice easier. You can even customize your dream pair. But remember, book in advance. Custom orders take time.
Lastly, let's talk about photos. You'll have these memories for life. That includes your shoes peeking out from your gown in snapshots. So make them count. Go for a pair that you love and that loves you back. A pair that makes you feel like the most beautiful bride in the world.
So there you have it. Bridal footwear is not just an afterthought. It's an essential piece that can shape your big day. Choose wisely and step into your new life on the right foot.
The Ultimate Guide to Bridal Footwear Choices
From elegant stilettos to comfy flats, we help you find the perfect pair that combines style and comfort. Make your walk down the aisle a memorable one with footwear that complements your gown and personality.
Classic Stilettos
This shoe is the epitome of elegance. It adds height. It elongates the leg. Most importantly, it screams glamour. A stiletto heel fits well with almost any bridal gown. But they aren't for everyone. If you're not used to heels, practice before your big day. Make sure you can walk and dance in them. They work best for indoor weddings. On grass or sand, you might struggle. In short, for timeless charm and sophistication, you can't go wrong with classic stilettos.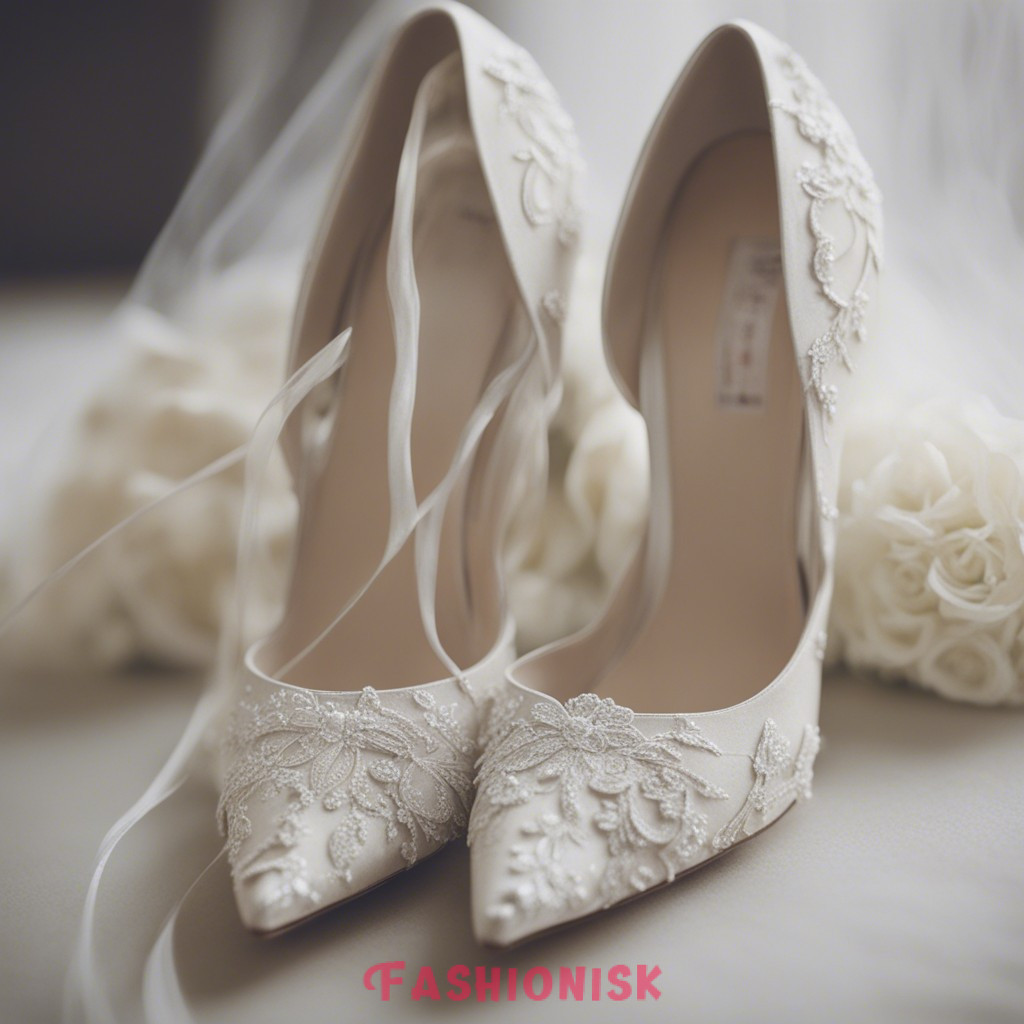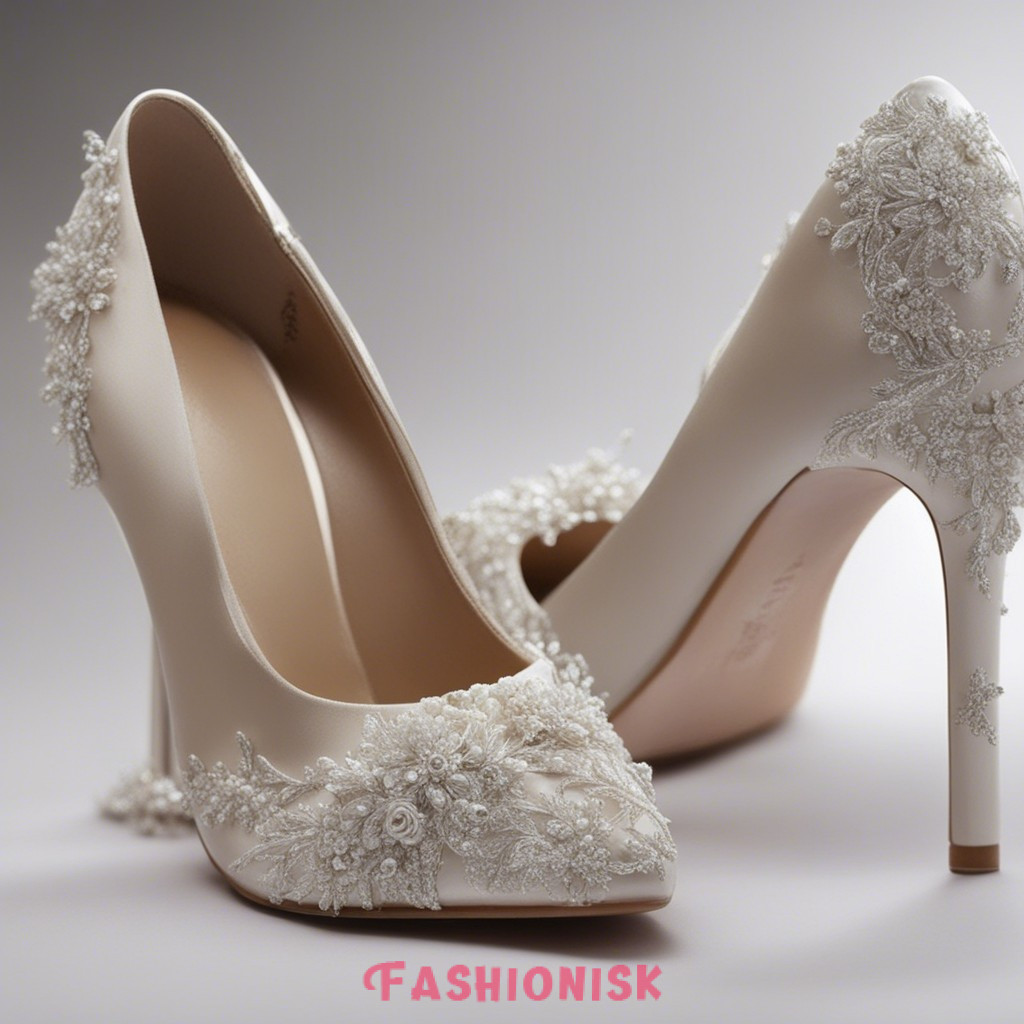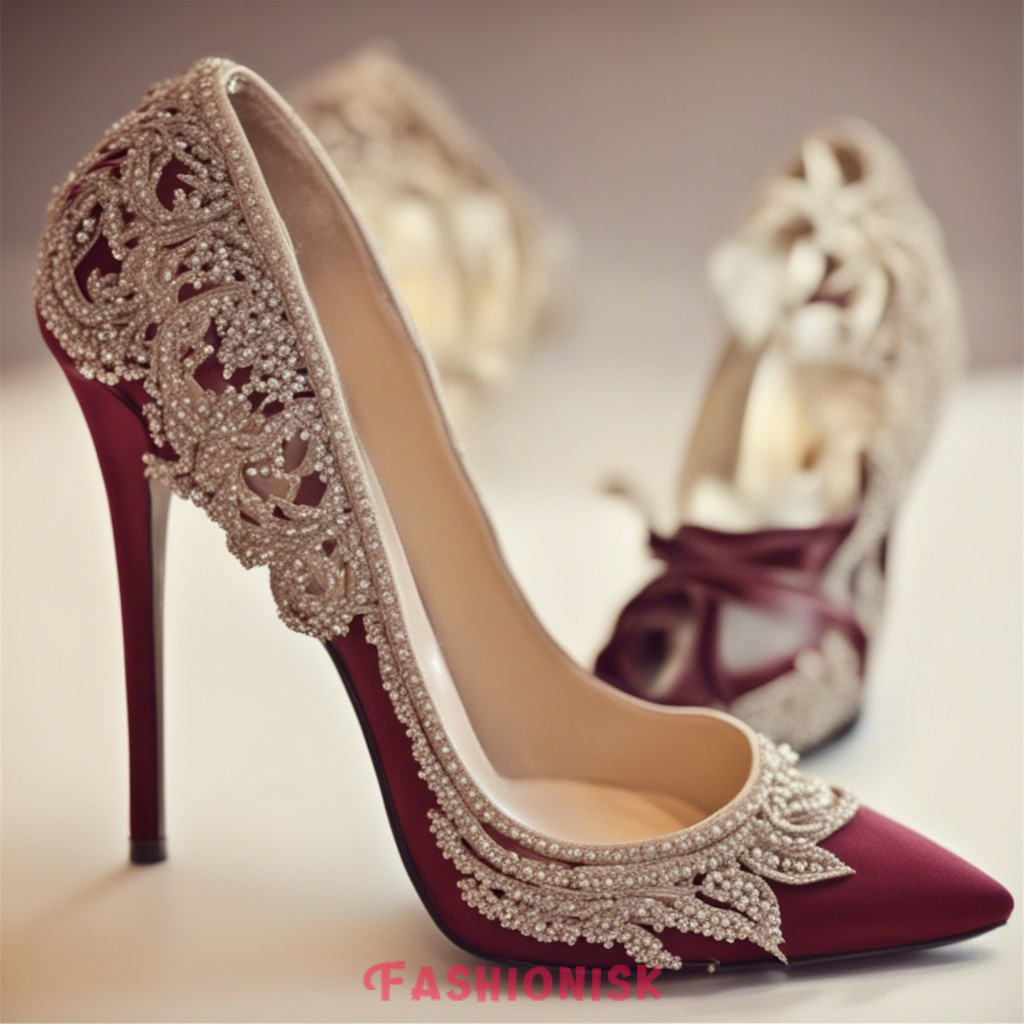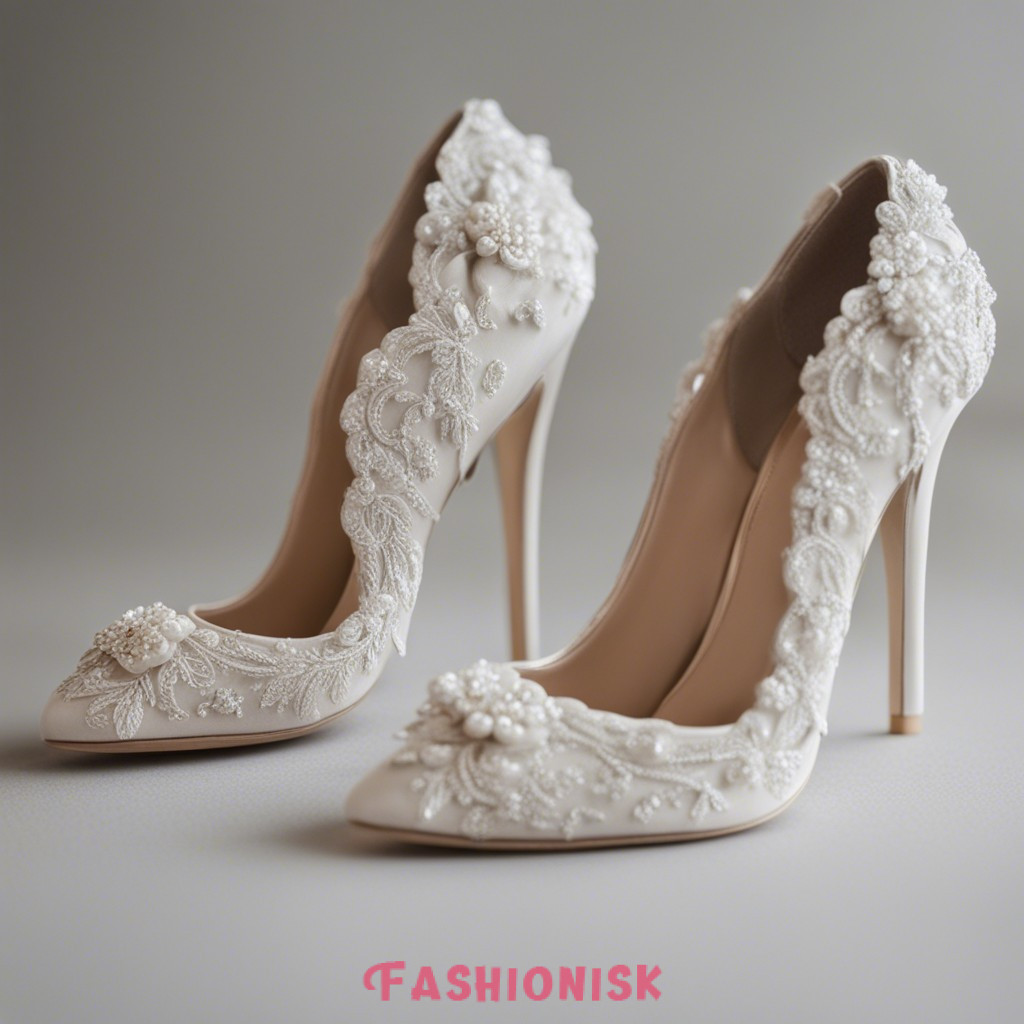 Kitten Heels
They offer the best of both worlds. You get the lift of a heel but with much more comfort. These heels are typically under 2 inches. That makes them ideal for long wear. They're also versatile. You can pair them with a wide range of bridal dresses. They offer a retro vibe too. Kitten heels are great for brides who want a dash of femininity without sacrificing comfort.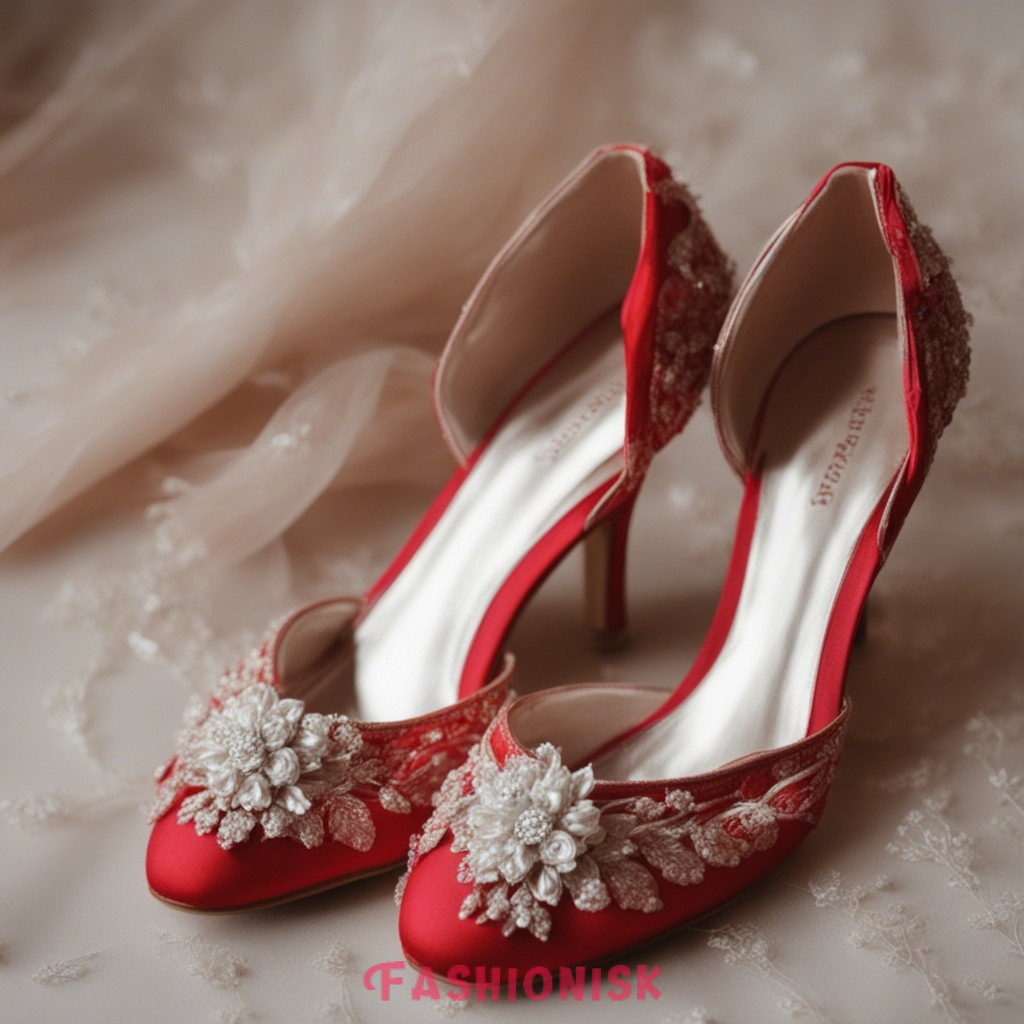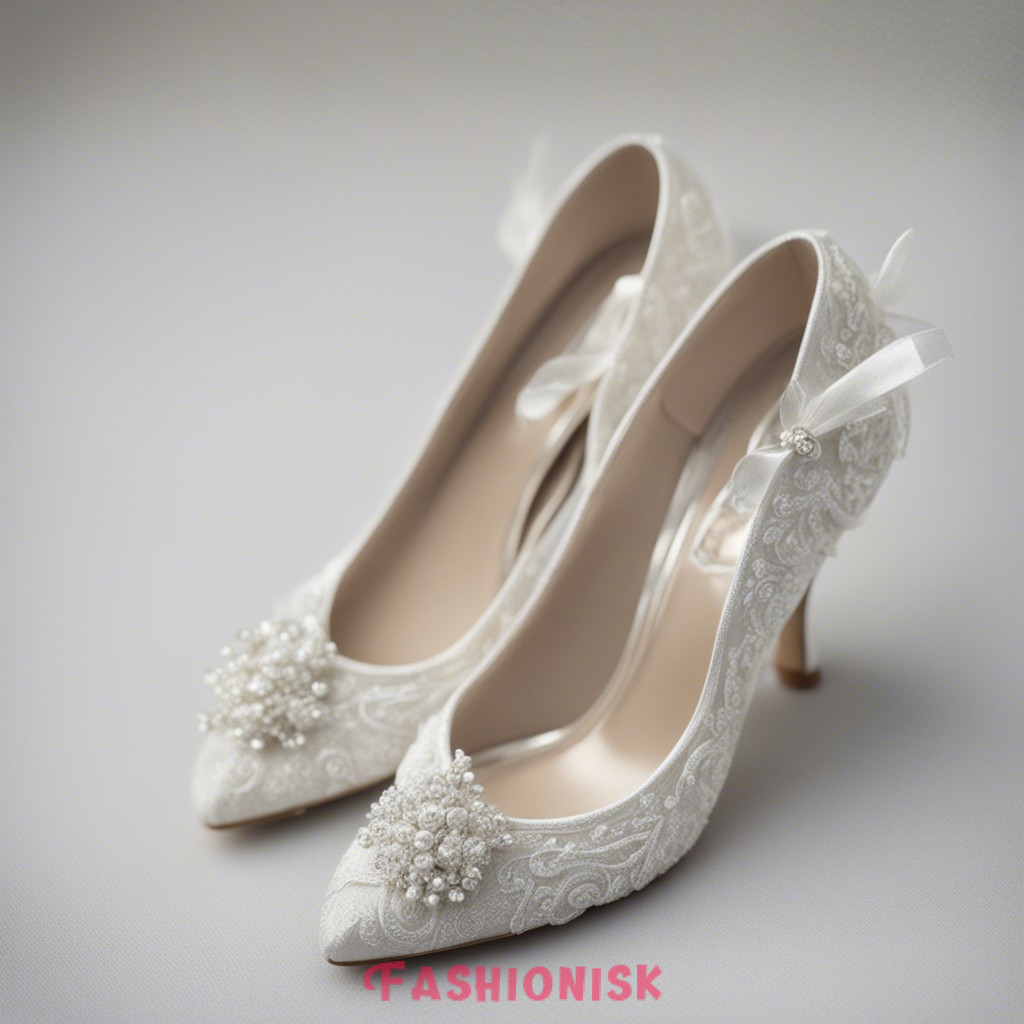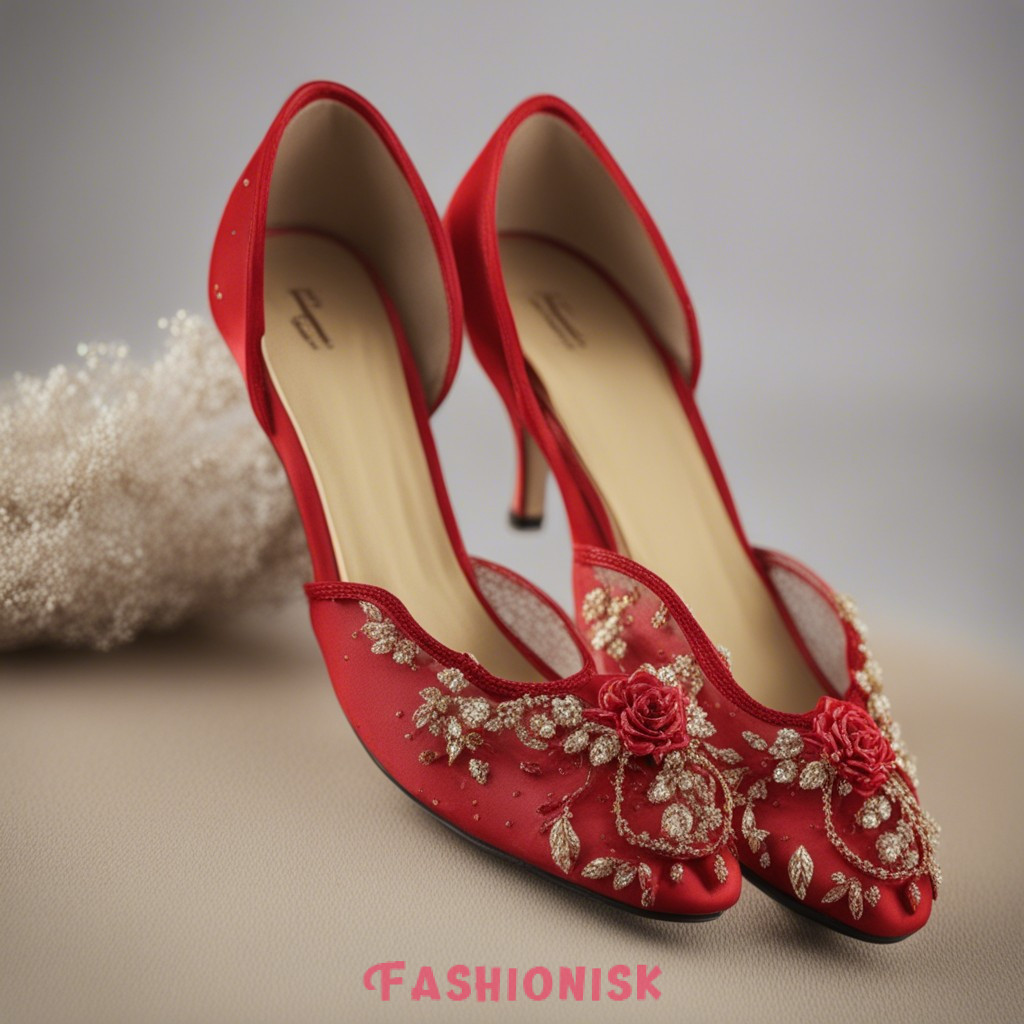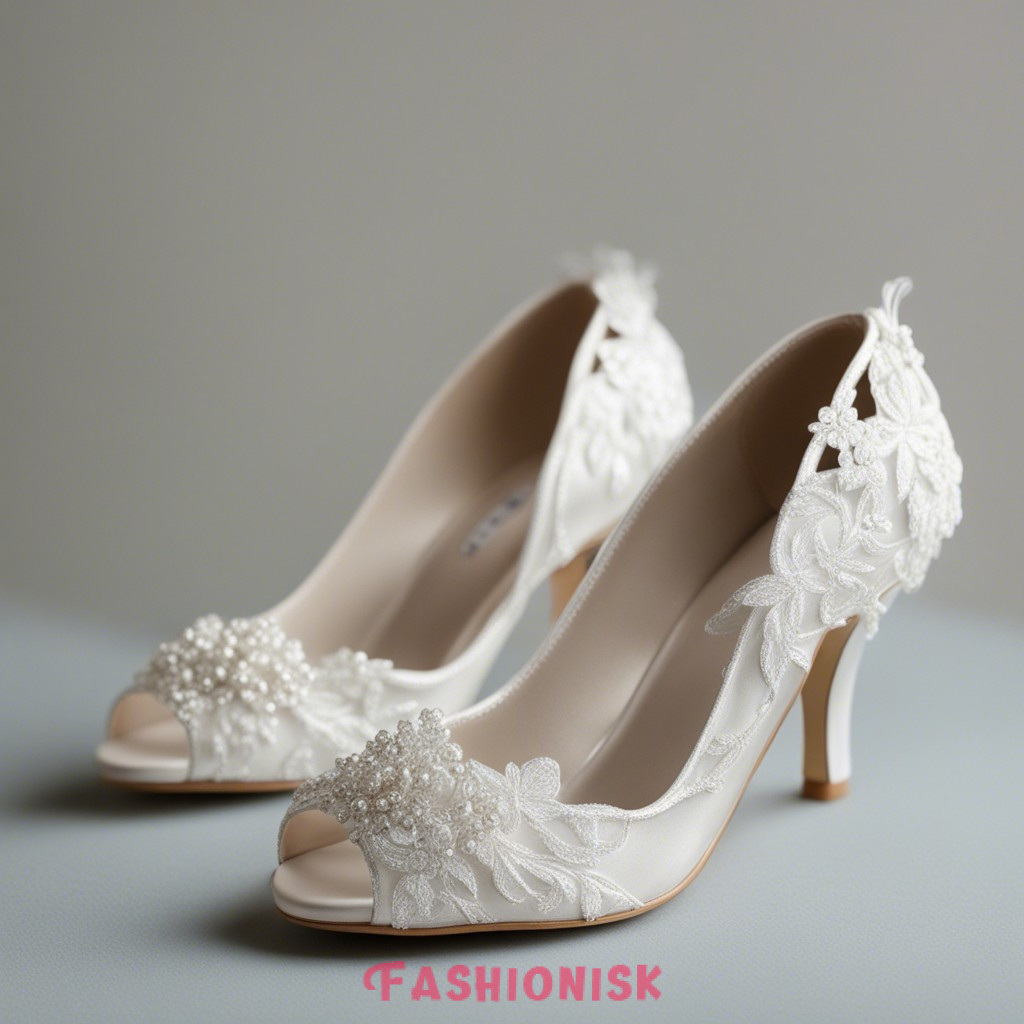 Wedding Flats
Comfort is the key here. Flats allow you to move freely. You can dance without a care. But don't think they skimp on style. Many flats come adorned with pearls, lace, or even crystals. They're perfect for outdoor or beach weddings. If you value comfort above all, wedding flats are your go-to choice.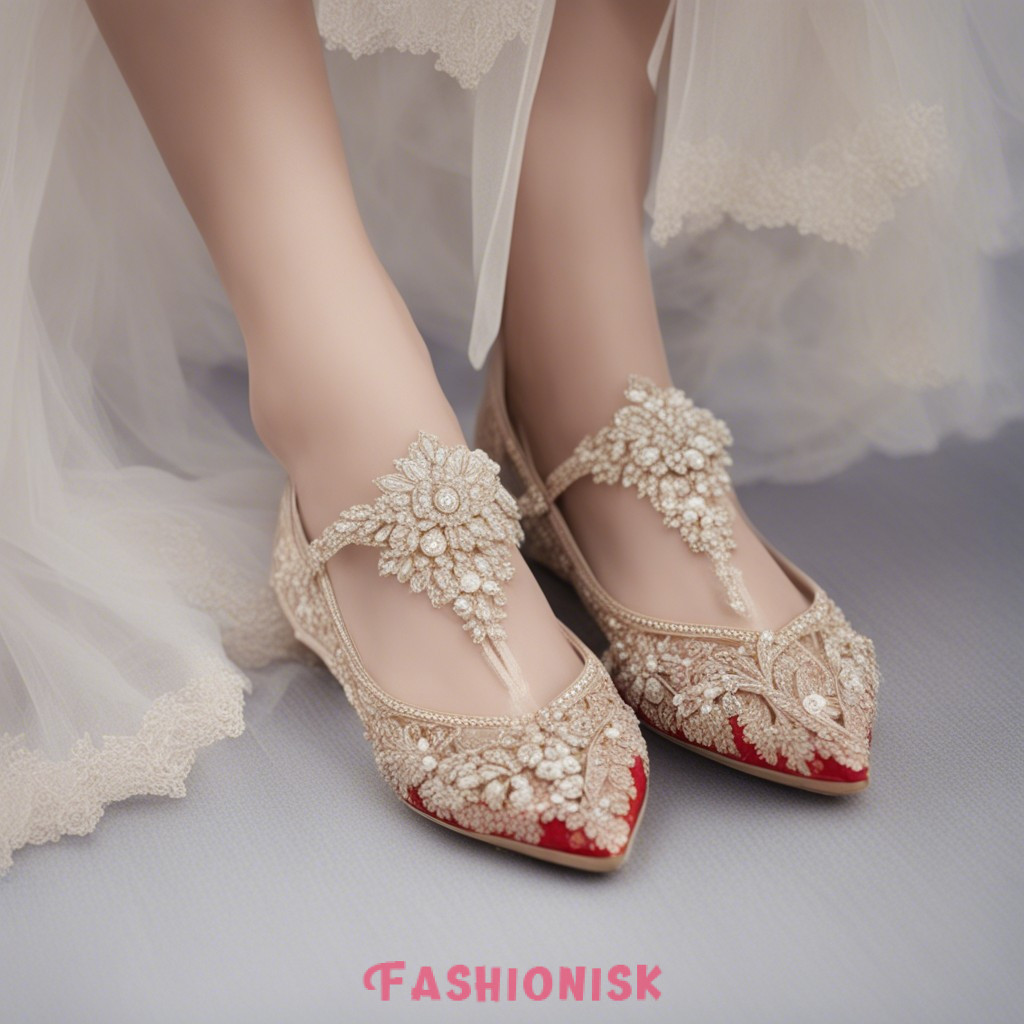 Peep-Toes
These Bridal Footwear give a tiny peek at your pedicure. They're a blend of formal and playful. They work with various gown styles. Whether you're going for vintage or modern, peep-toes fit the bill. And guess what? You can wear them after the wedding too. They're versatile enough for other formal events.
Ankle Strap Sandals
These shoes offer style and security. The strap makes sure your shoe stays in place. No worries about slipping. They come in various heel heights. From stiletto to block heel, you have options. Ankle strap sandals work well with shorter dresses. They show off your ankles and can be quite flattering.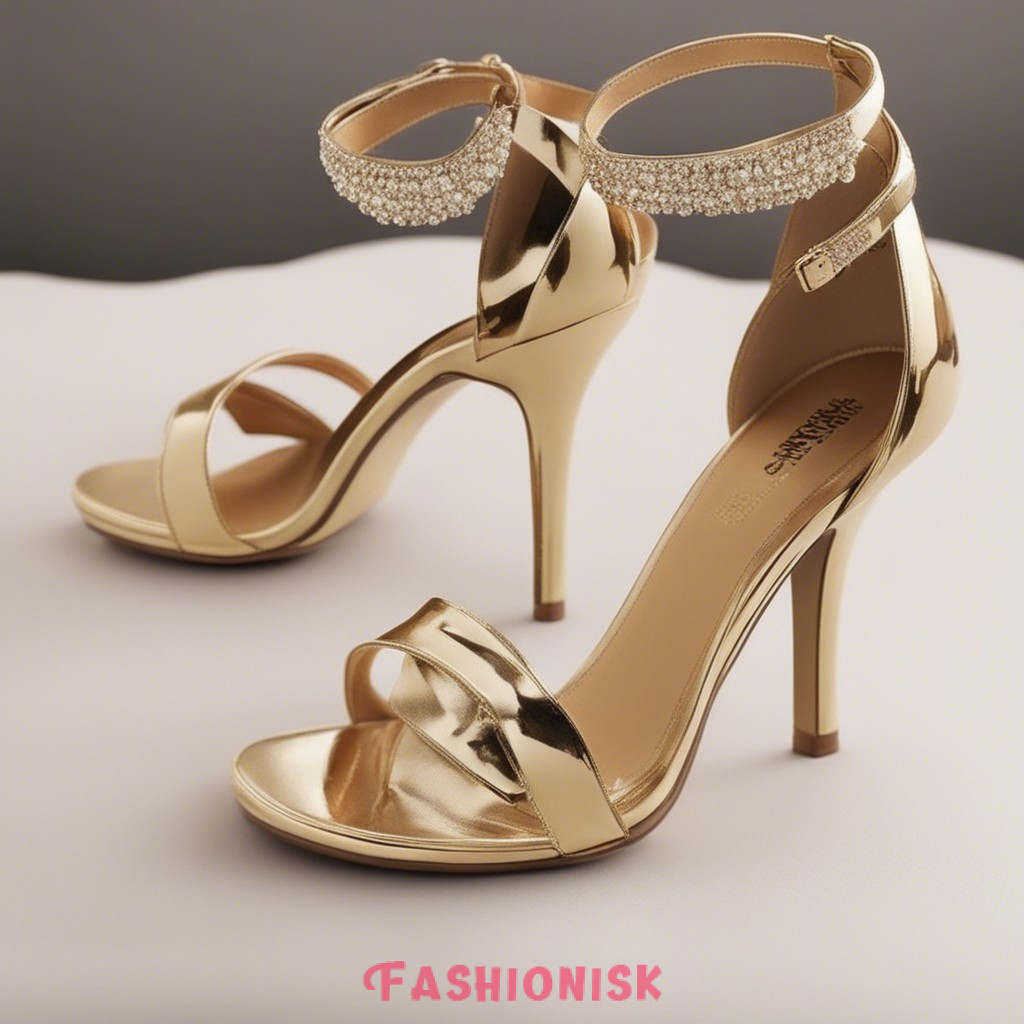 Wedge Heels
They're the ultimate fusion of style and comfort. With a wedge, you get height without the pain of stilettos. The heel runs under the shoe, giving more surface area. So you can walk easier. They're perfect for outdoor weddings. Think garden ceremonies or beach vows. You won't sink into the grass or sand. In fashion terms, wedges offer a relaxed yet elegant look. So if you're aiming for casual chic, wedges are your friend.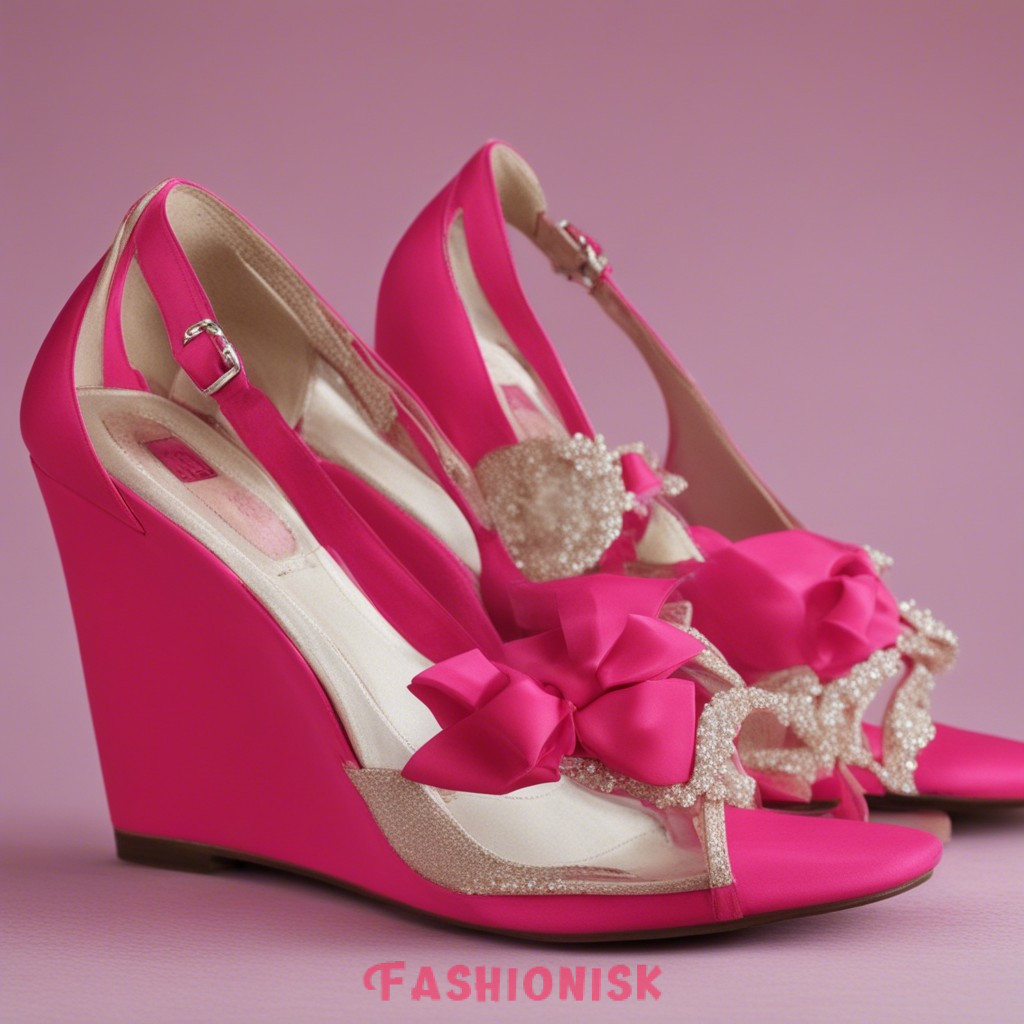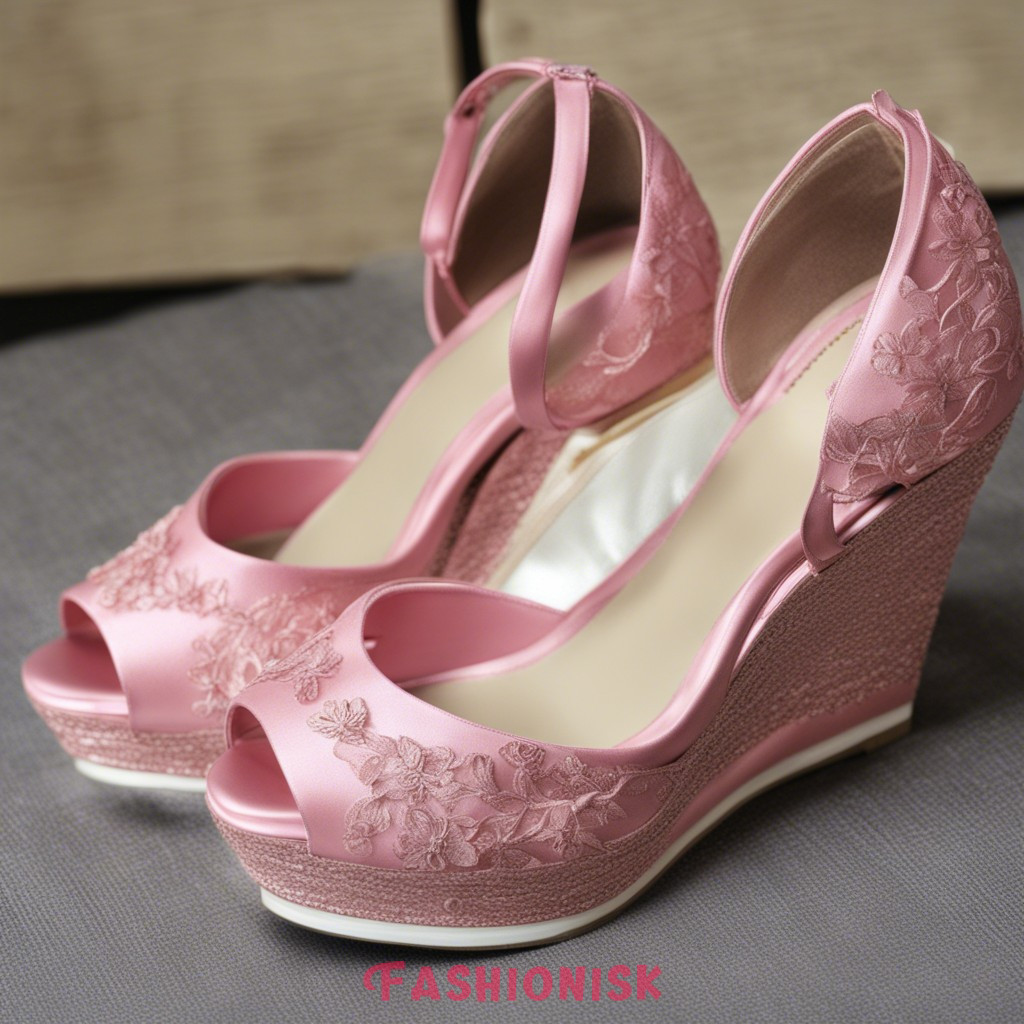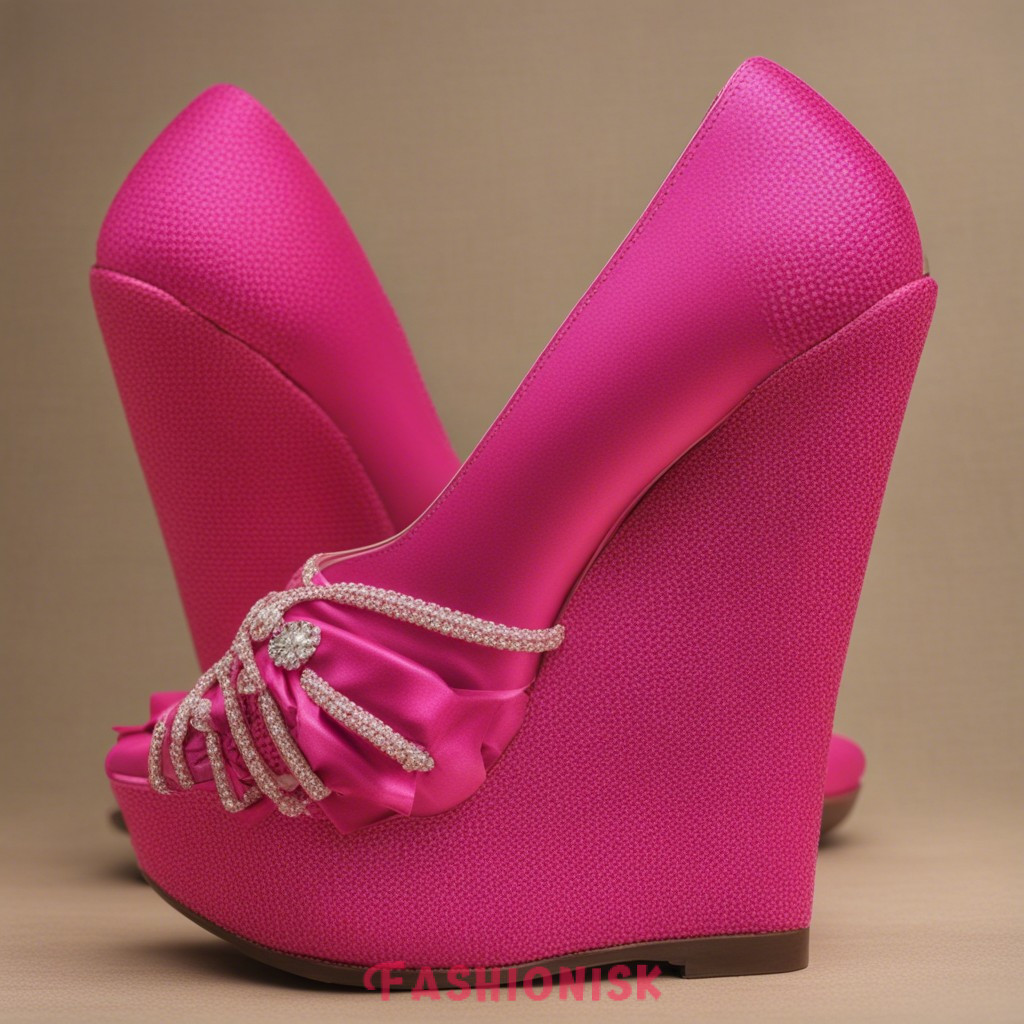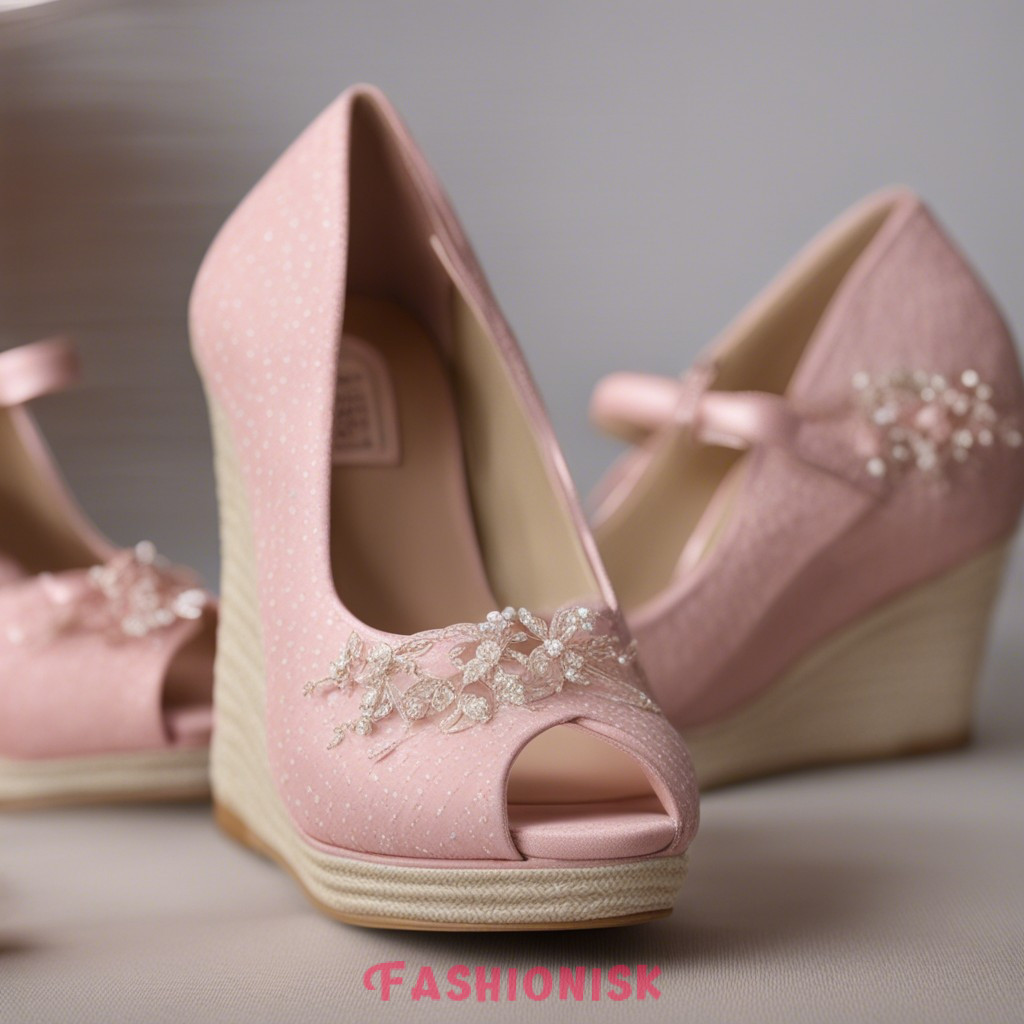 Lace Booties
These Bridal Footwear are not your regular boots. They're special. They're elegant. They are often made with intricate lace detailing. If you're going for a vintage or rustic vibe, consider these. They add an unexpected twist to traditional bridal wear. They also offer more coverage and support than typical heels. So if you're marrying in colder months, they're a practical choice too.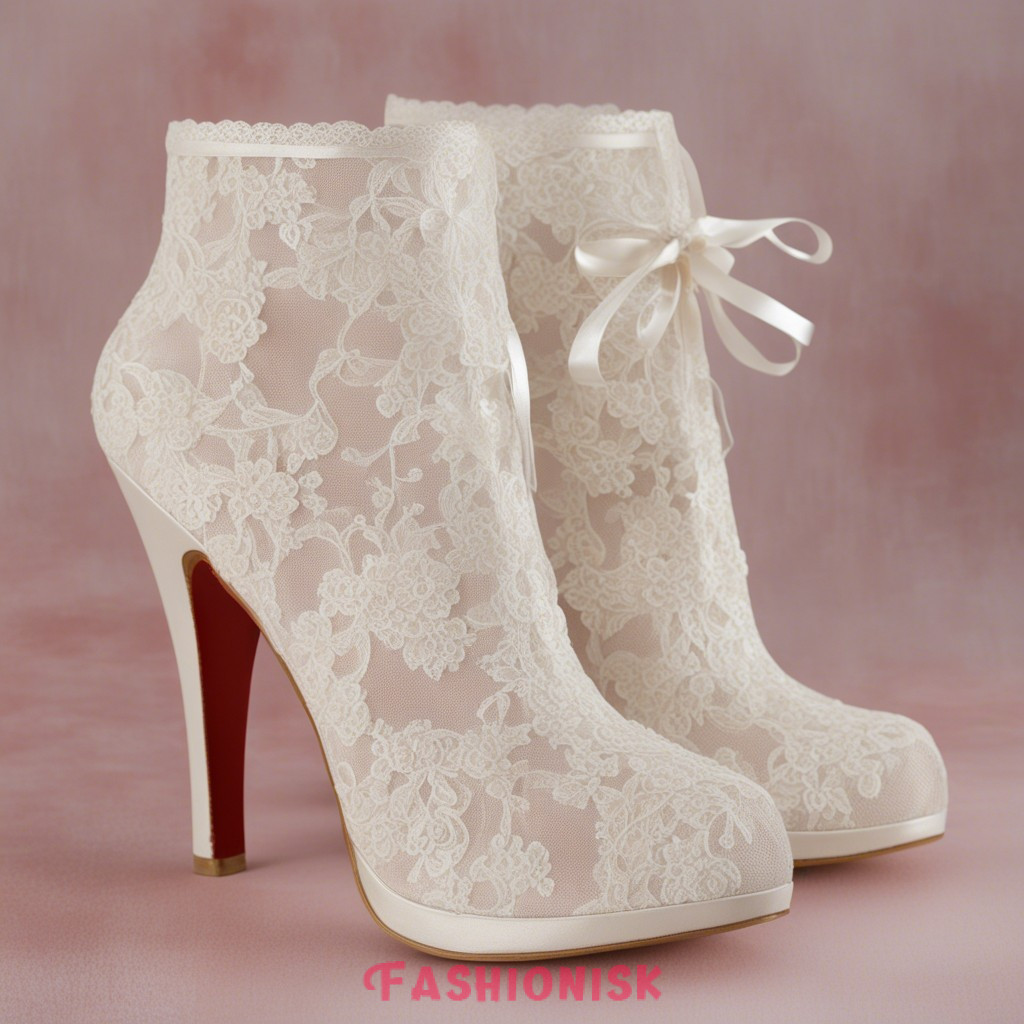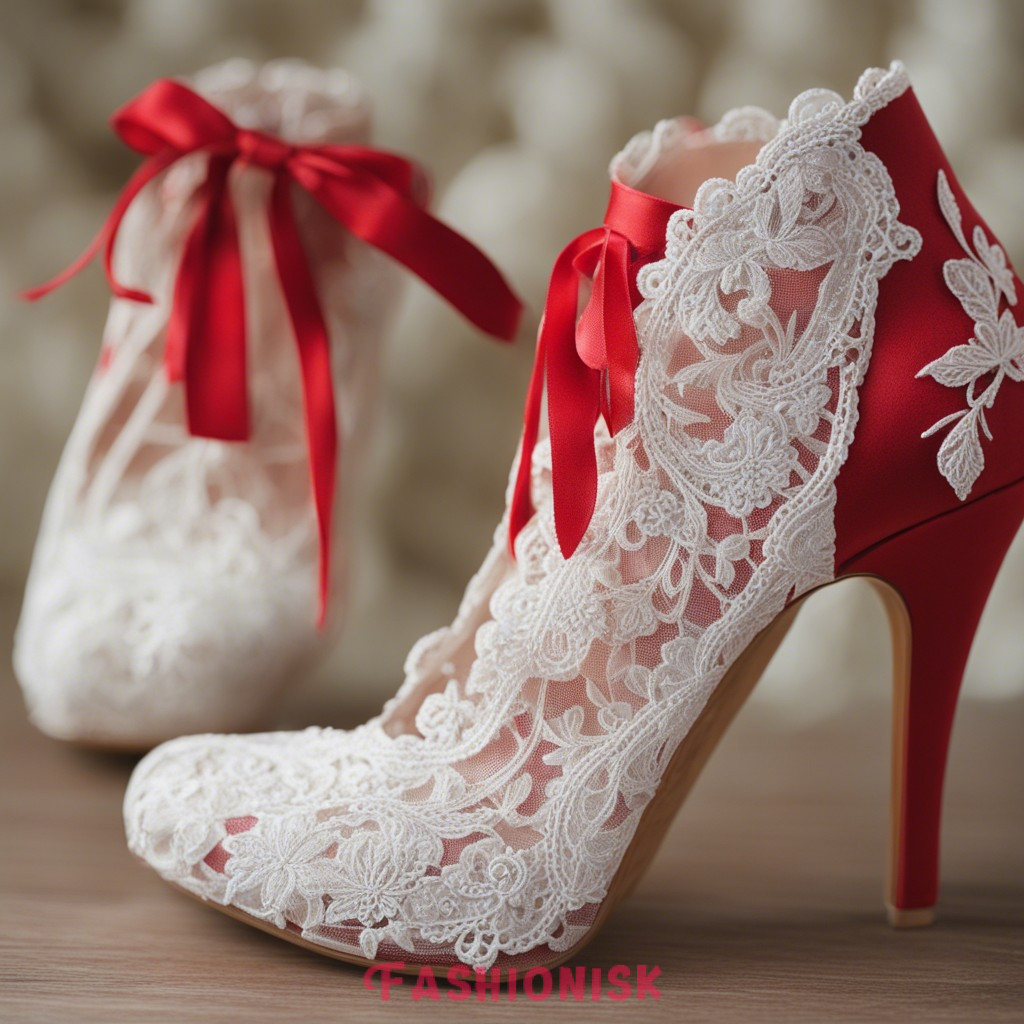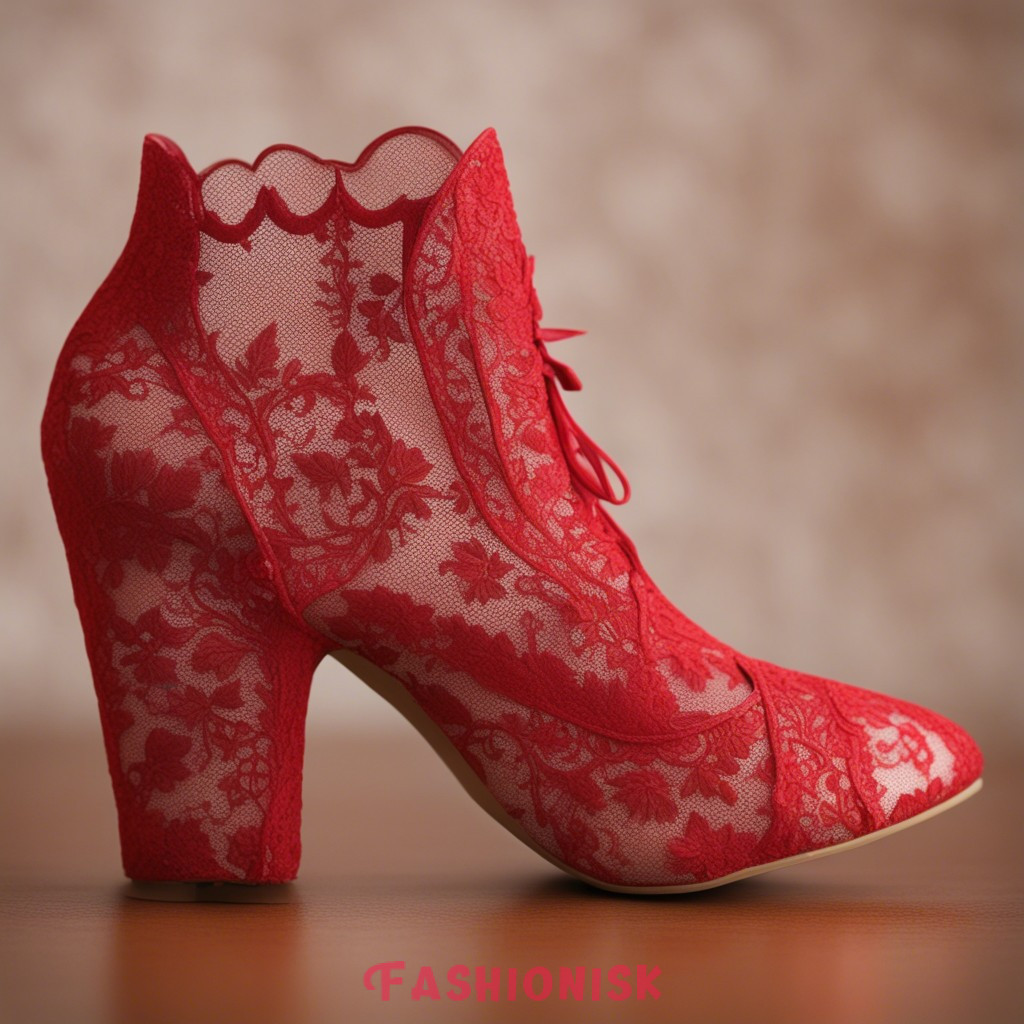 Embellished Sneakers
Yes, you heard it right. Sneakers at a wedding are now a thing. But not just any sneakers. We're talking about pairs decked out in pearls, sequins, or embroidery. They're perfect for the modern bride. The one who values comfort but won't compromise on style. Imagine dancing all night without sore feet. That's the beauty of these embellished sneakers.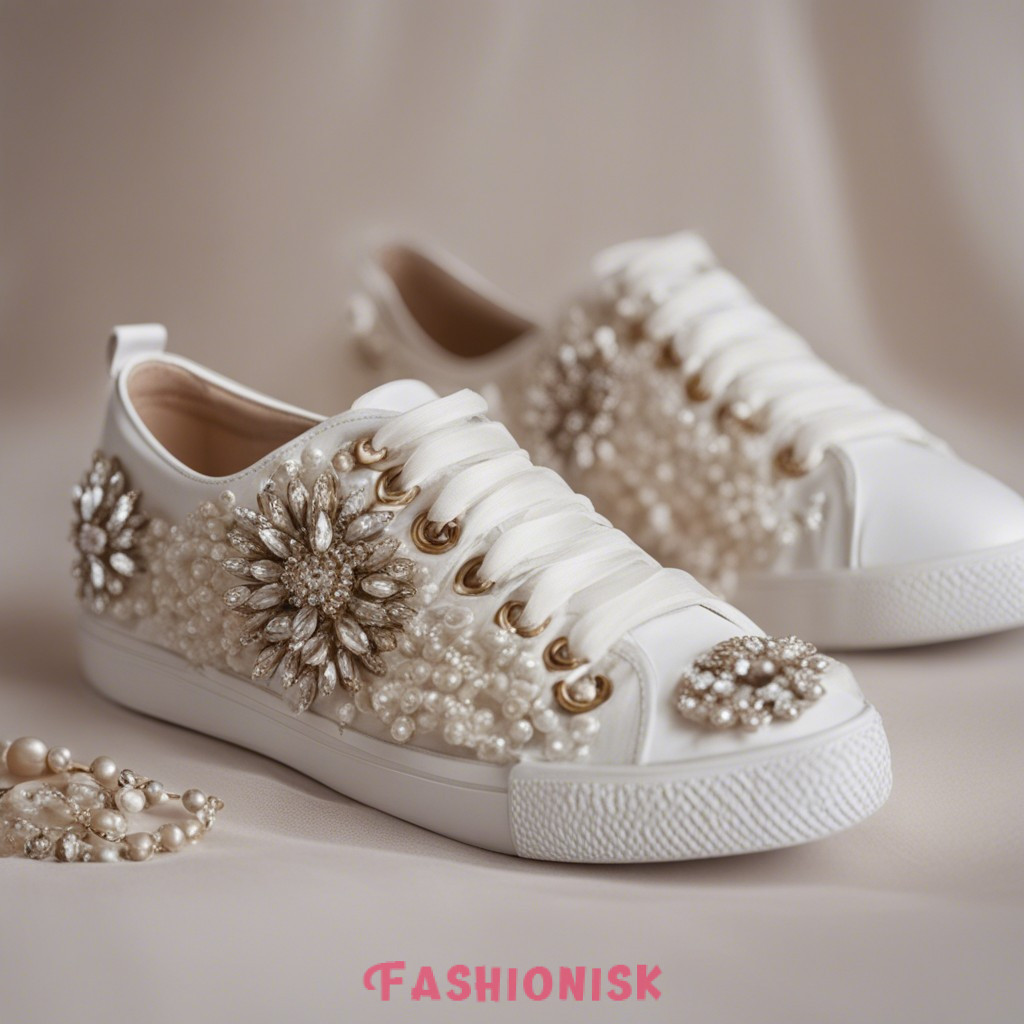 Cowboy Boots Bridal Footwear
If you're planning a barn wedding or something rustic, listen up. Cowboy boots can add a fun and personal touch. They're comfortable. They're durable. And they make for some great wedding photos. Pair them with a shorter dress to show them off. Or let them peek out from under a long gown for a playful surprise.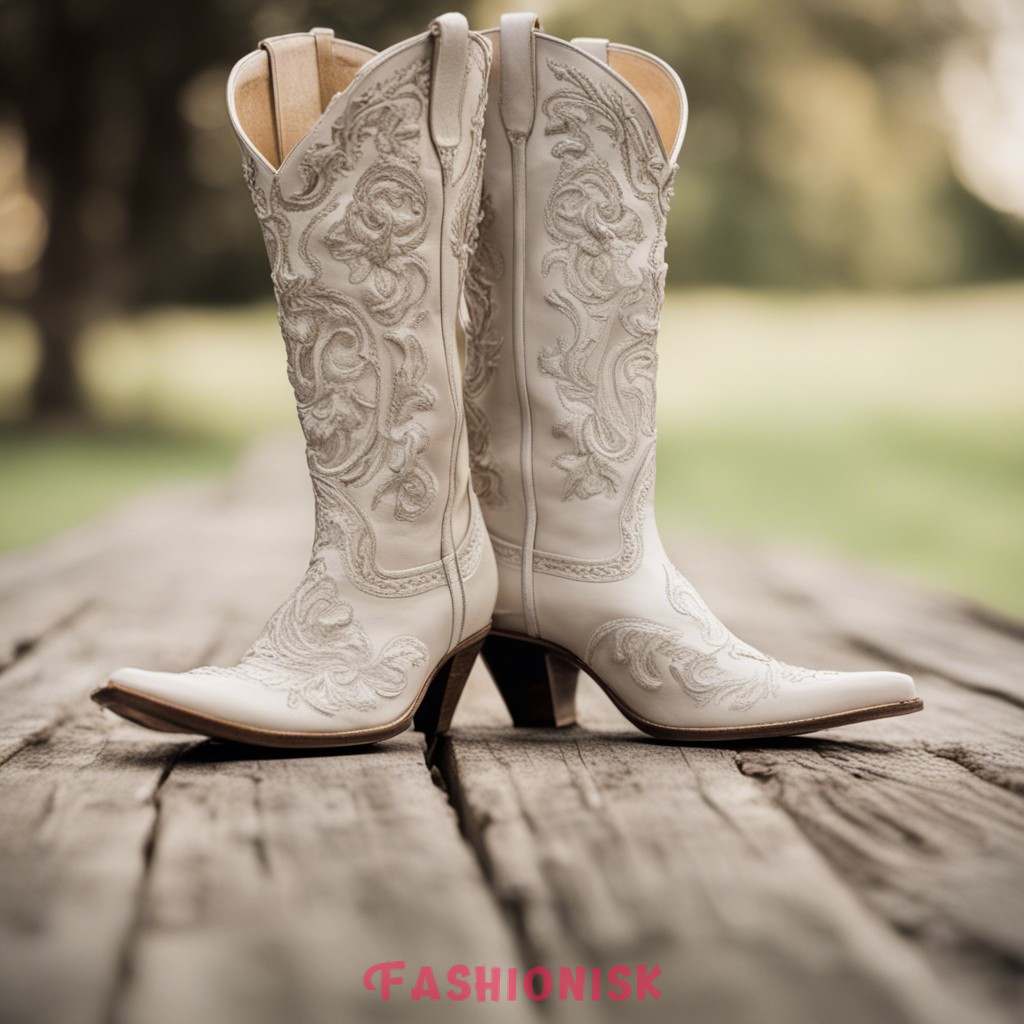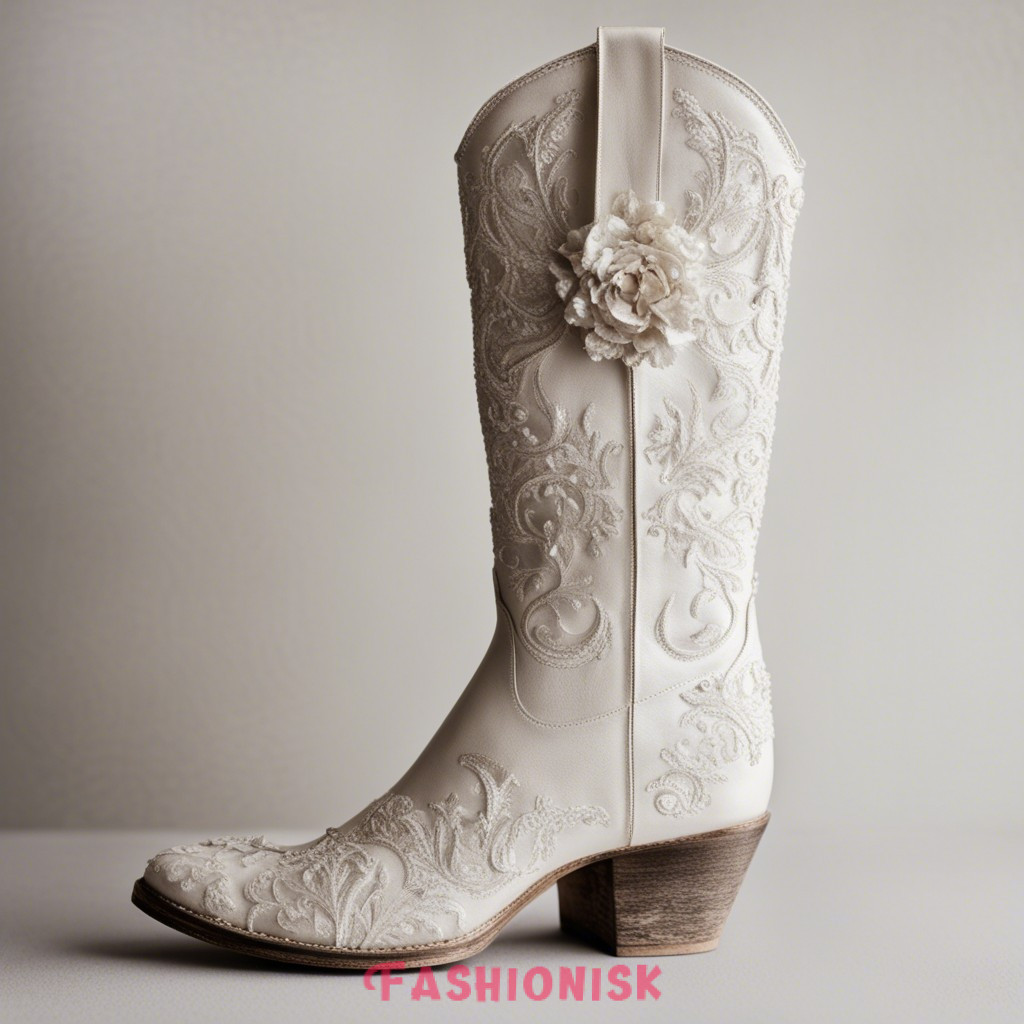 Ballet Slippers
These are for the dreamers. For brides who want to feel like they stepped out of a fairy tale. They offer ultimate comfort. No heel means no pain. But comfort doesn't mean boring. Many come with delicate ribbons and soft materials like satin or silk. They're subtle, sweet, and oh-so-romantic.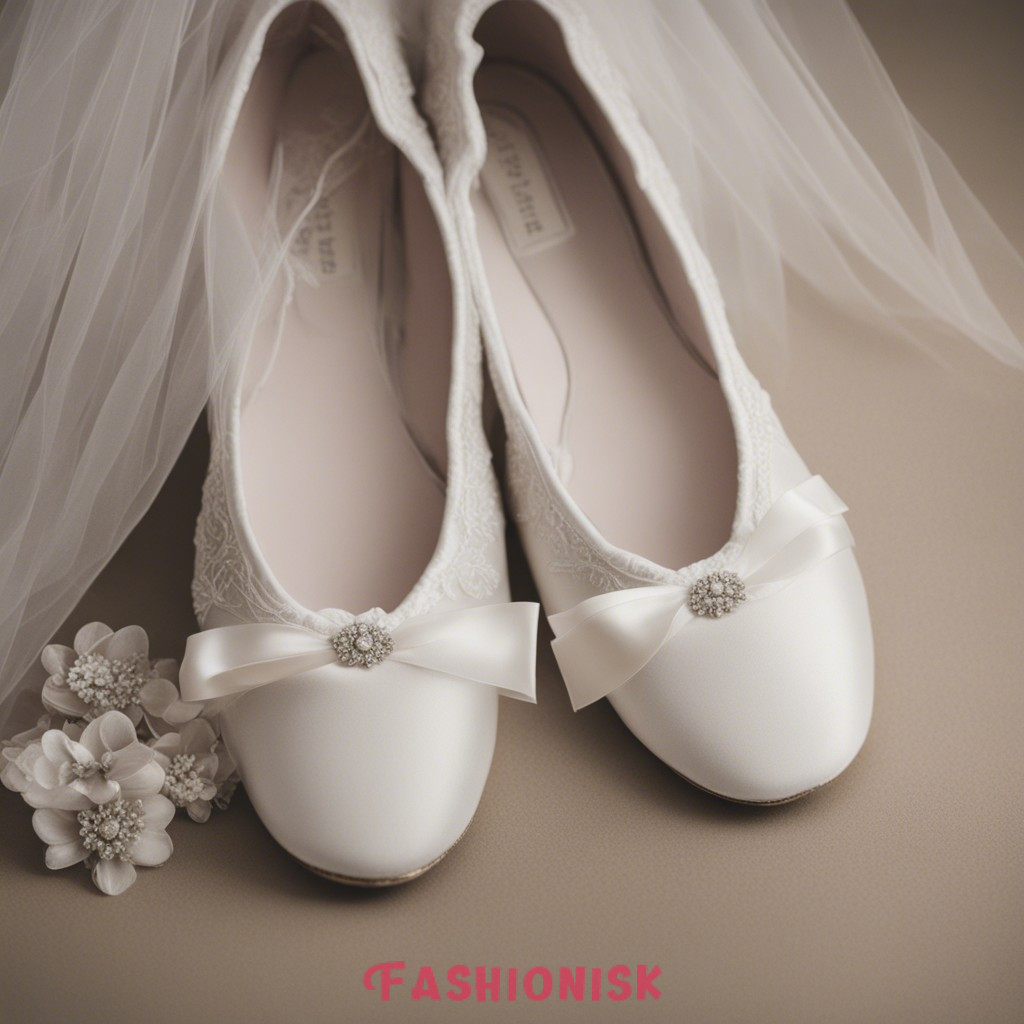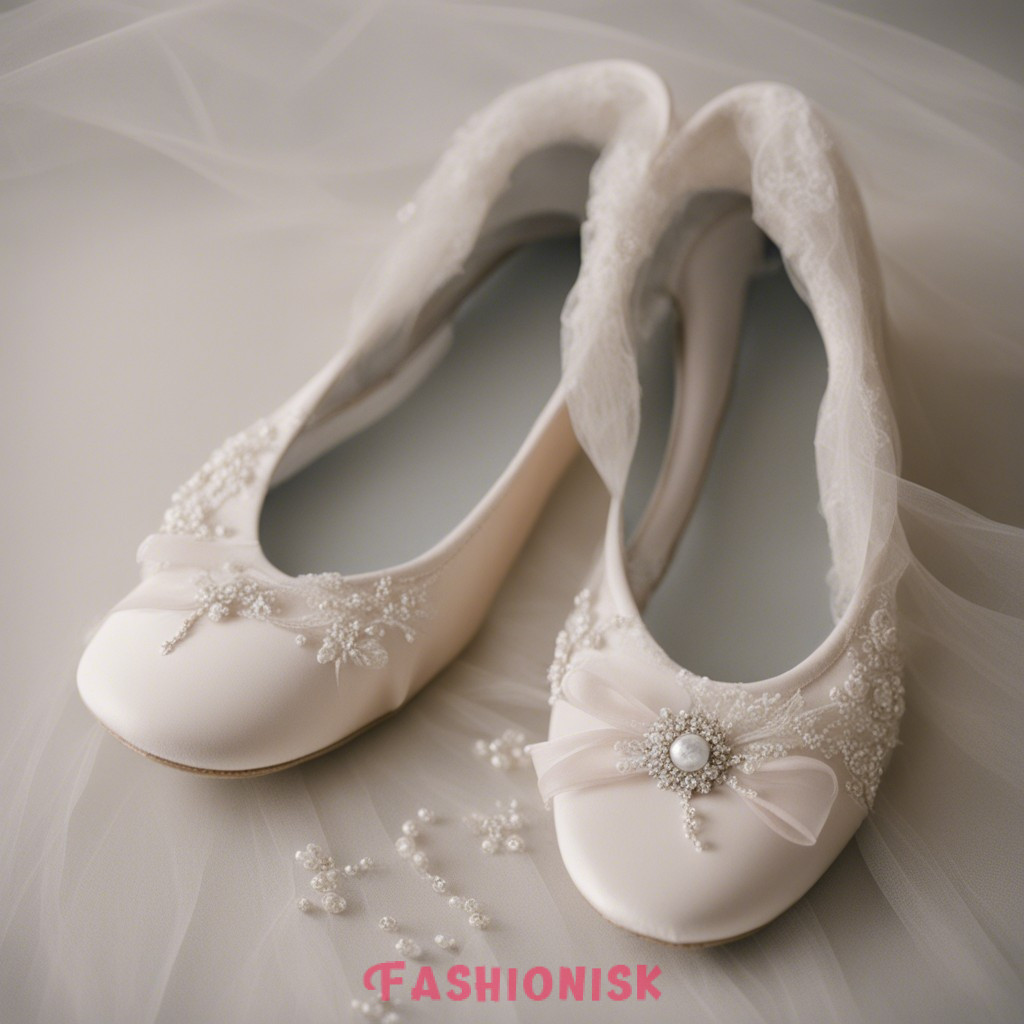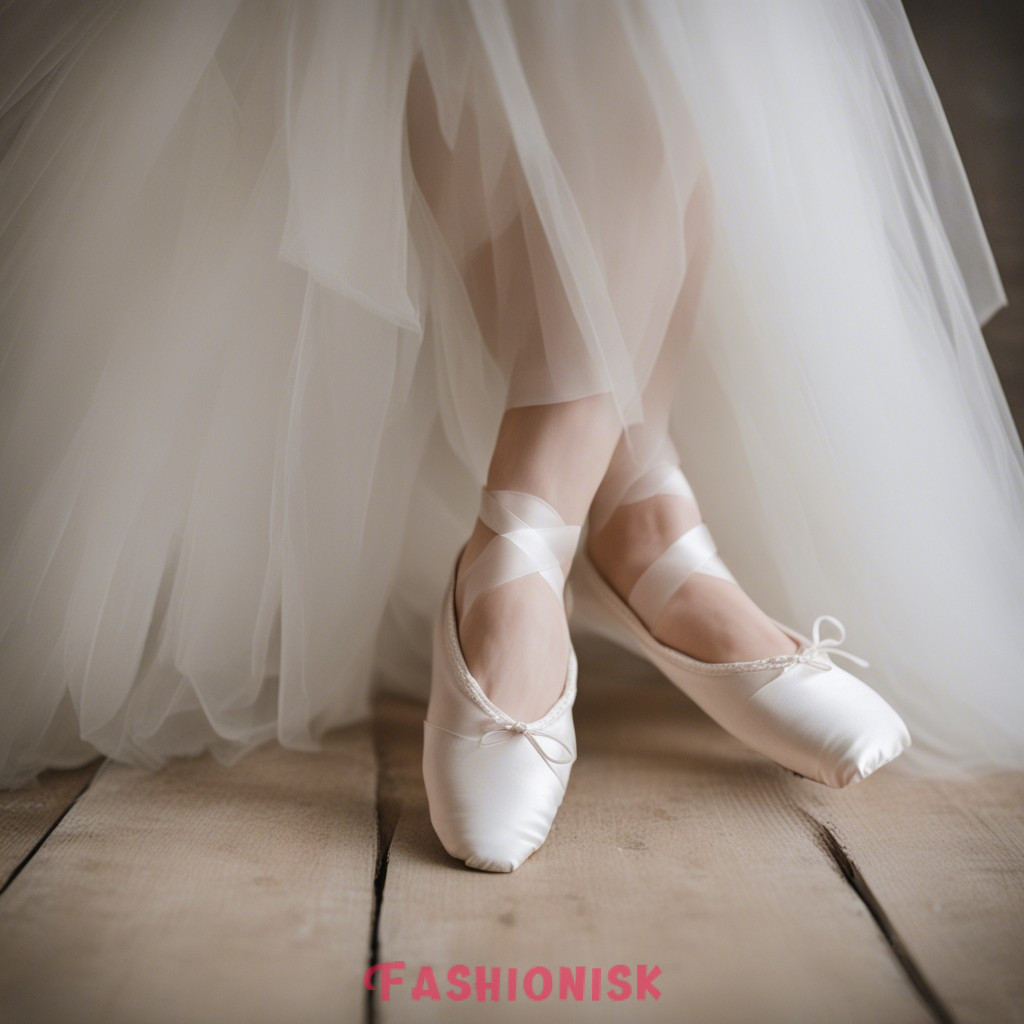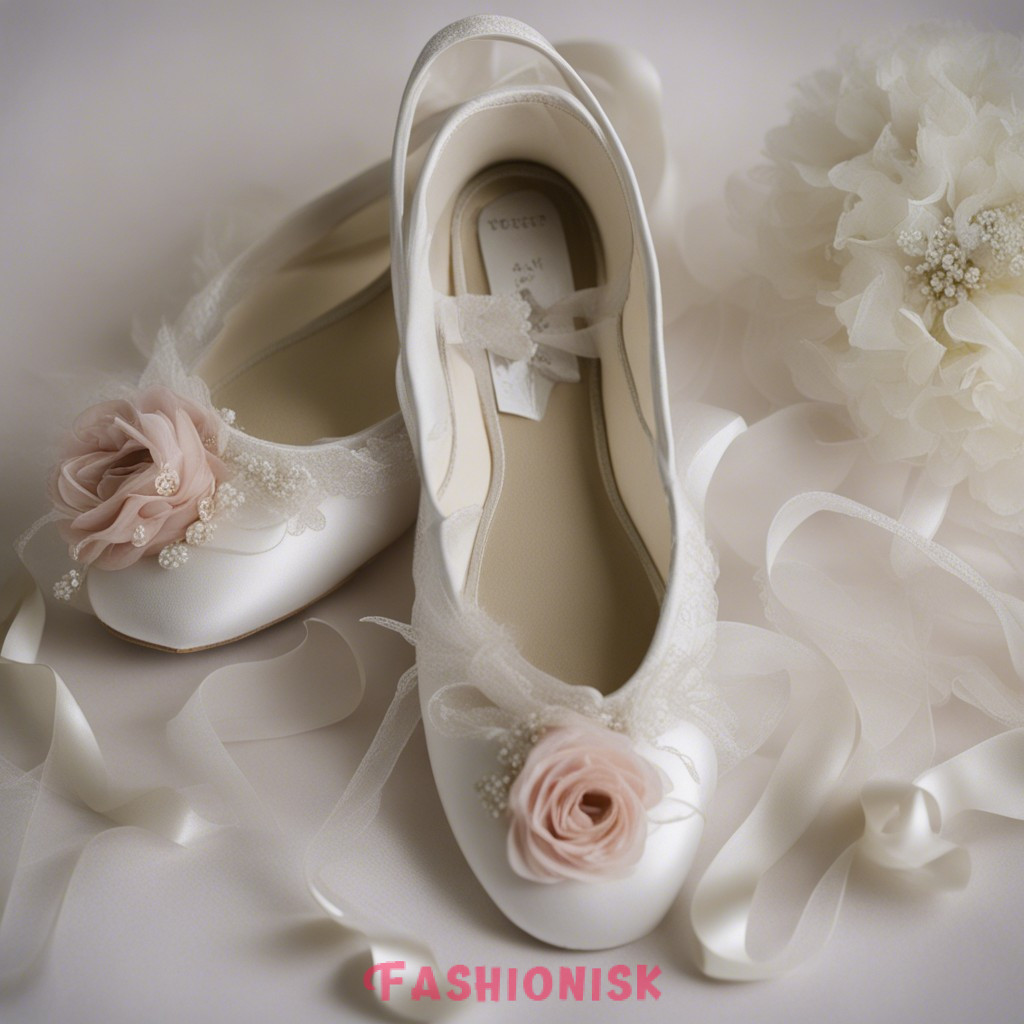 Gladiator Sandals
They're the ultimate pick for the free-spirited bride. Think Bohemian weddings or exotic beach settings. These sandals come in various heights. Some stop at the ankle. Others go up to the knee. They offer a dramatic look. Most importantly, they secure your foot in place. You can walk and dance without worrying. If your wedding dress is on the simpler side, gladiator sandals add texture and flair.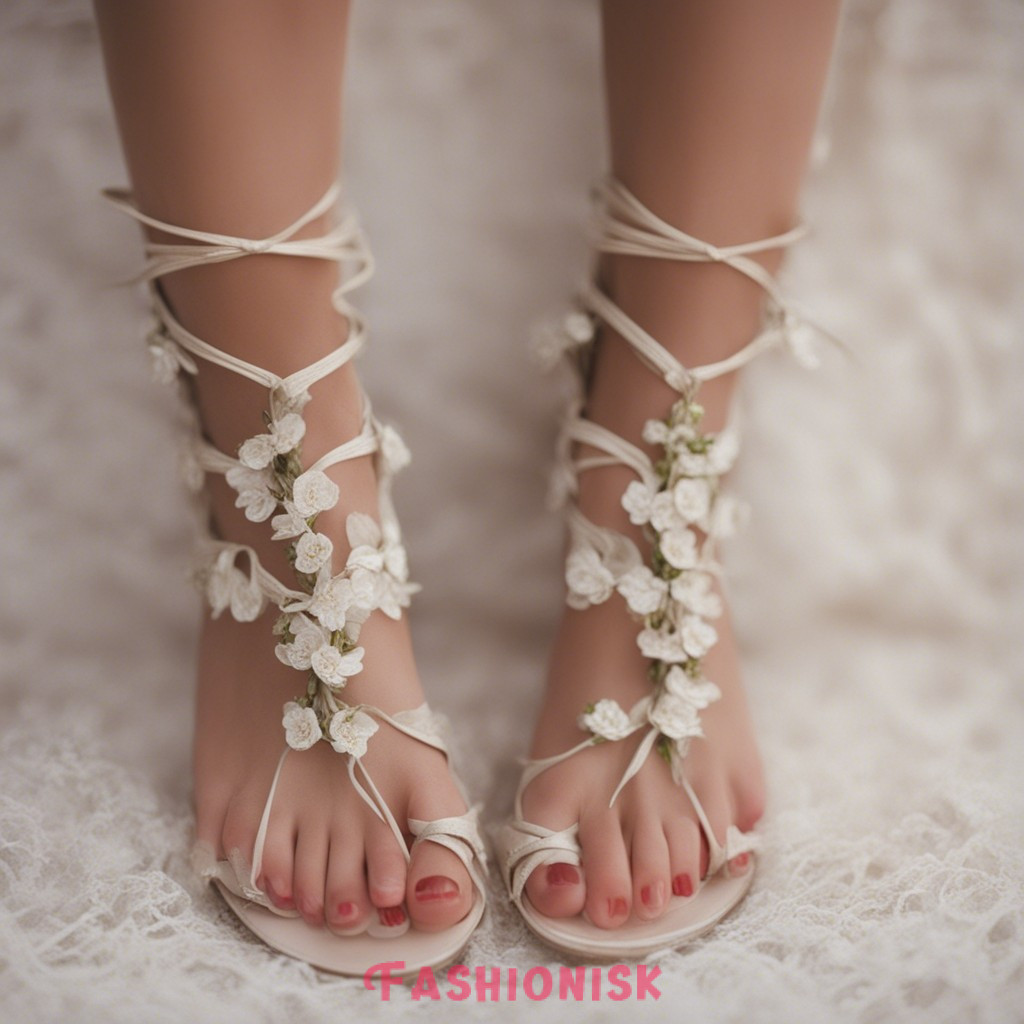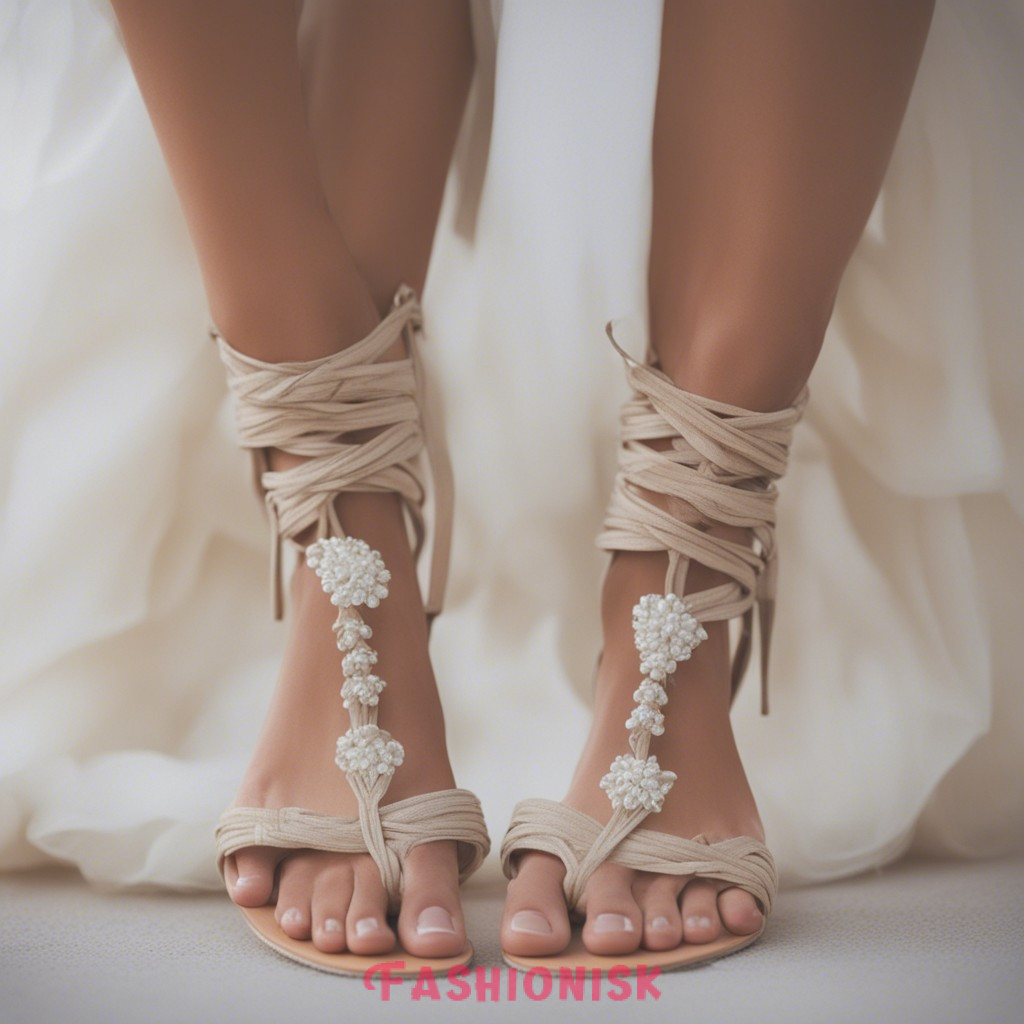 Platform Heels
Want to add height without the ache? Platform heels Bridal Footwear are your answer. They have a thick sole along with a heel. So you get the inches but with more comfort. These heels are a hit for retro-themed weddings. Or modern events that celebrate bold fashion choices. They're not for the faint-hearted but make a big statement.
Block Heels
These heels offer more support than stilettos. Why? Because the heel has a thicker base. This spreads out the weight. The result? You can stand and walk with more ease. They fit in at casual and formal weddings alike. If you're not a fan of skinny heels but want some lift, block heels are your go-to.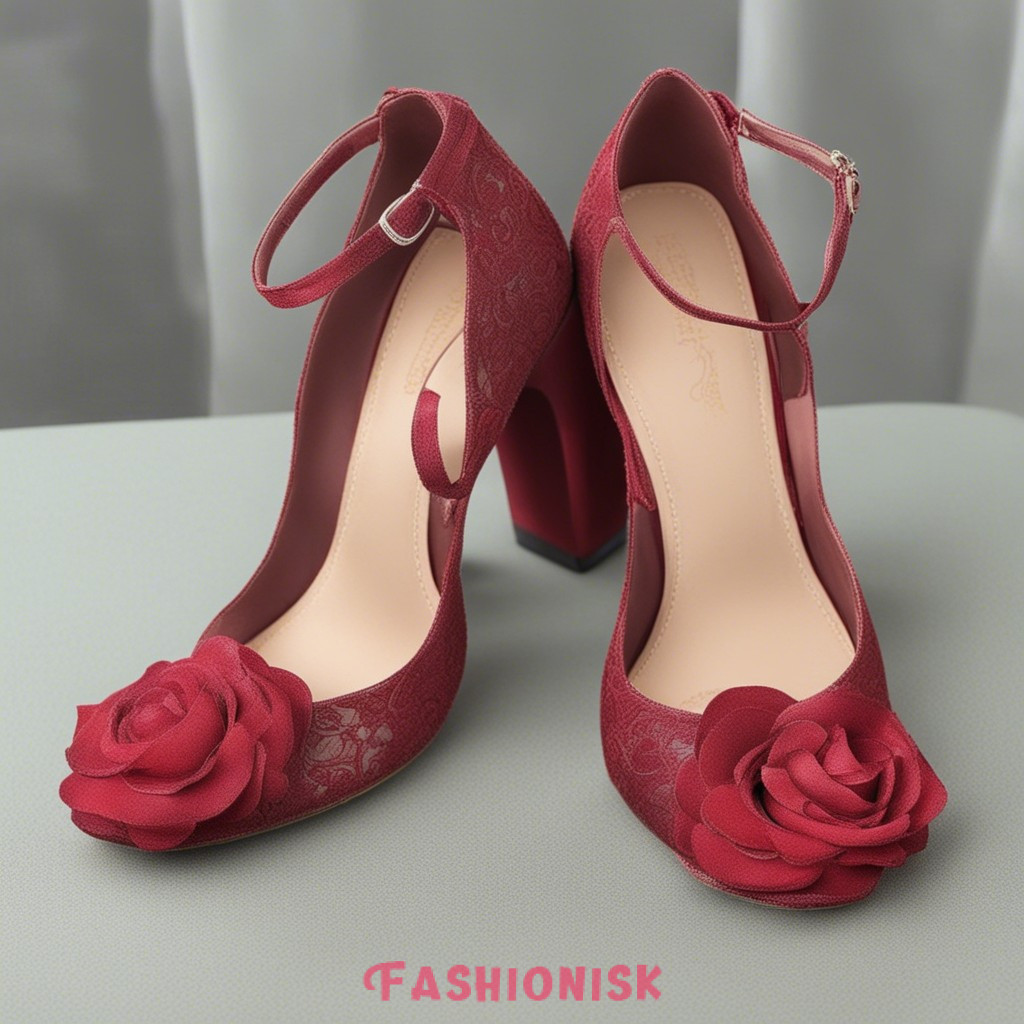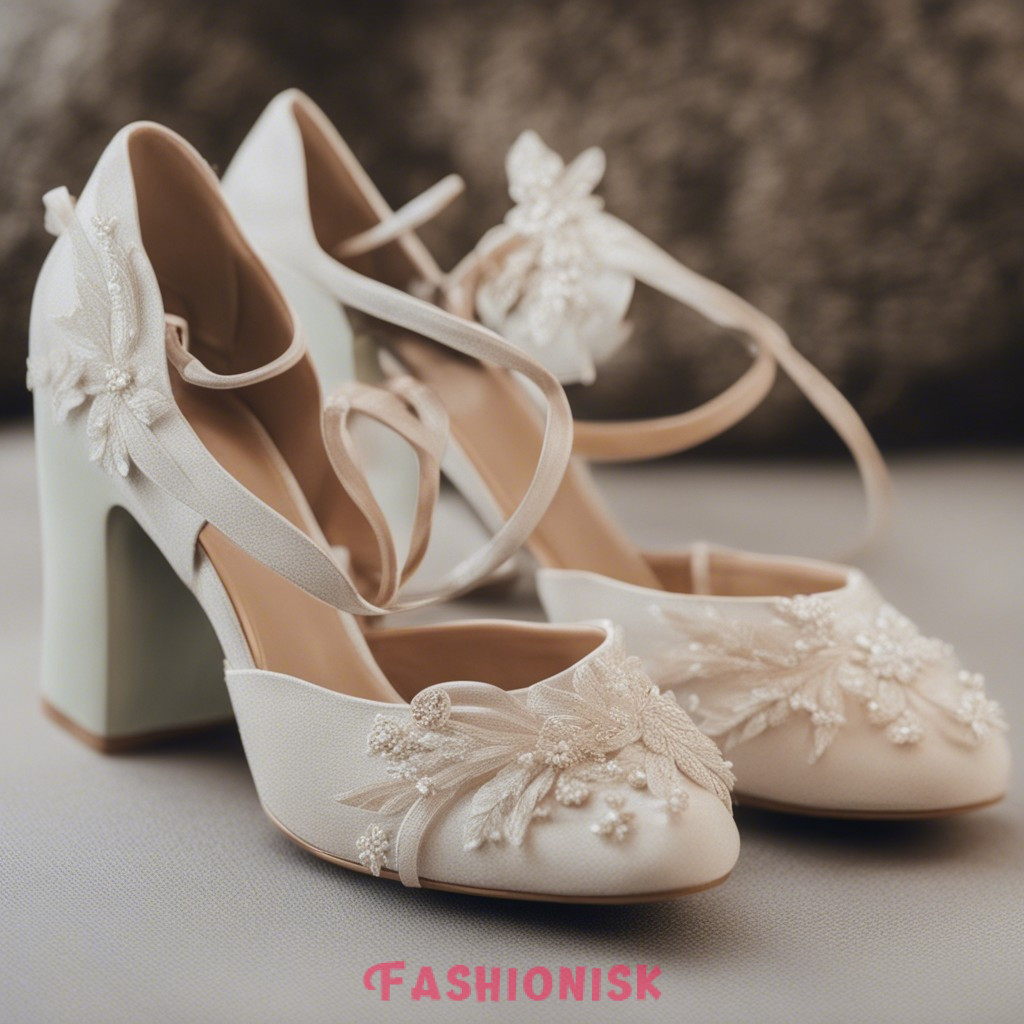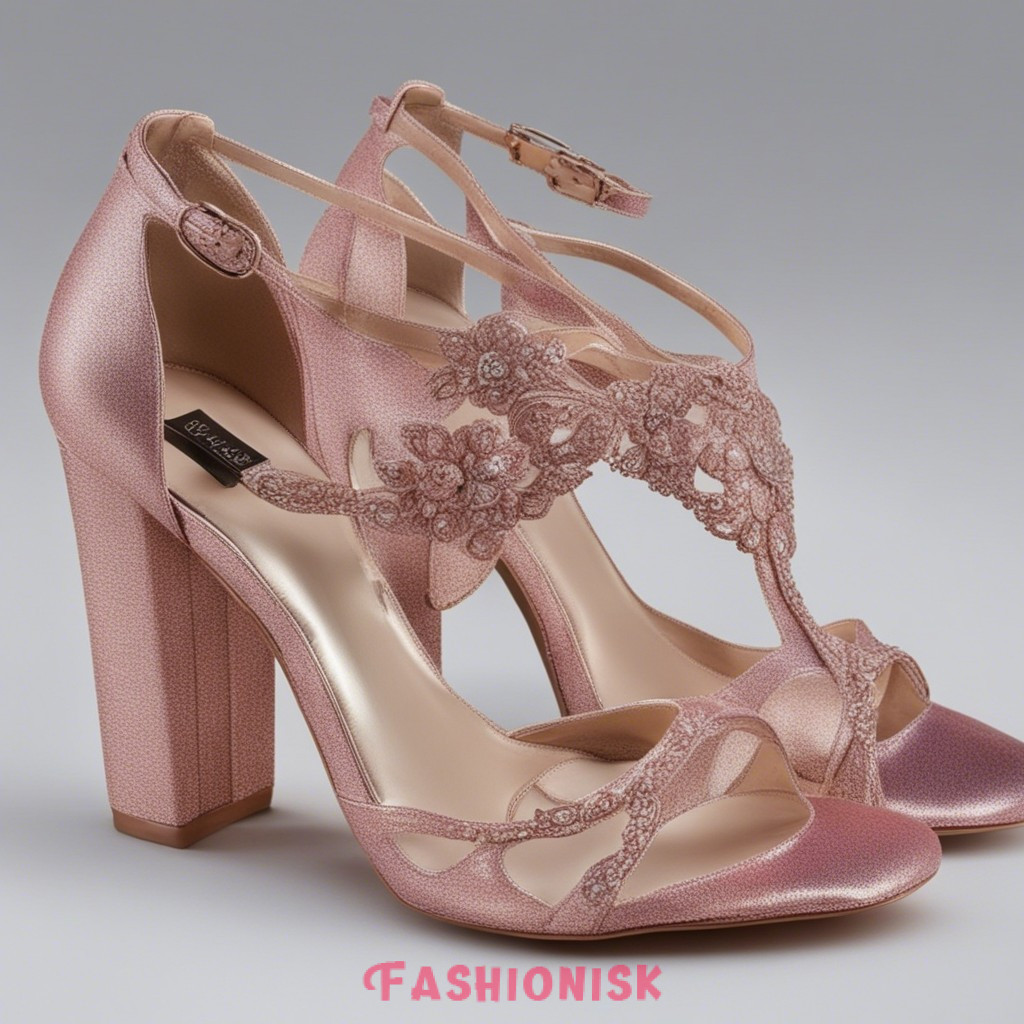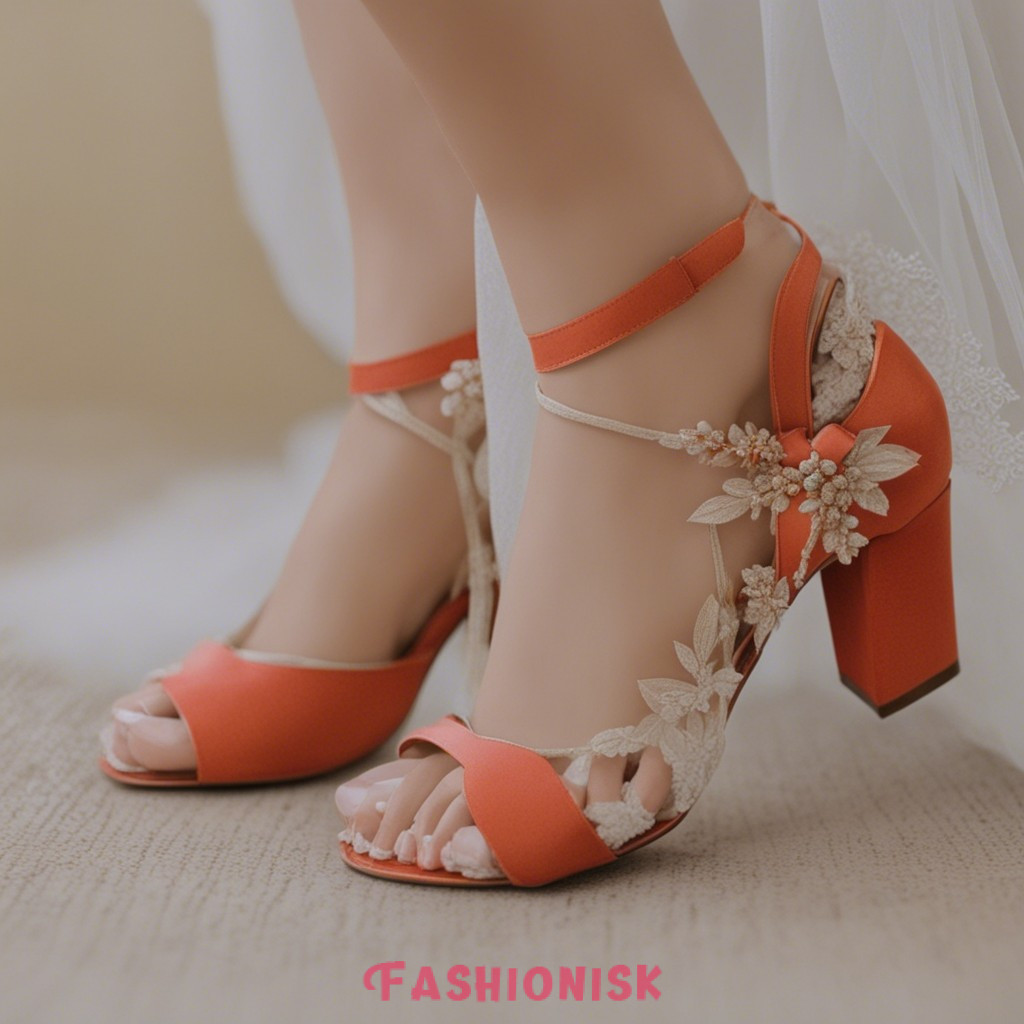 Espadrilles
These Bridal Footwear scream summer and comfort. The sole is often made of woven rope or cork. They work best for casual outdoor settings like beach or garden weddings. Espadrilles come in flat and wedge styles. So you can choose based on your comfort level. They offer a relaxed, airy vibe that's hard to beat.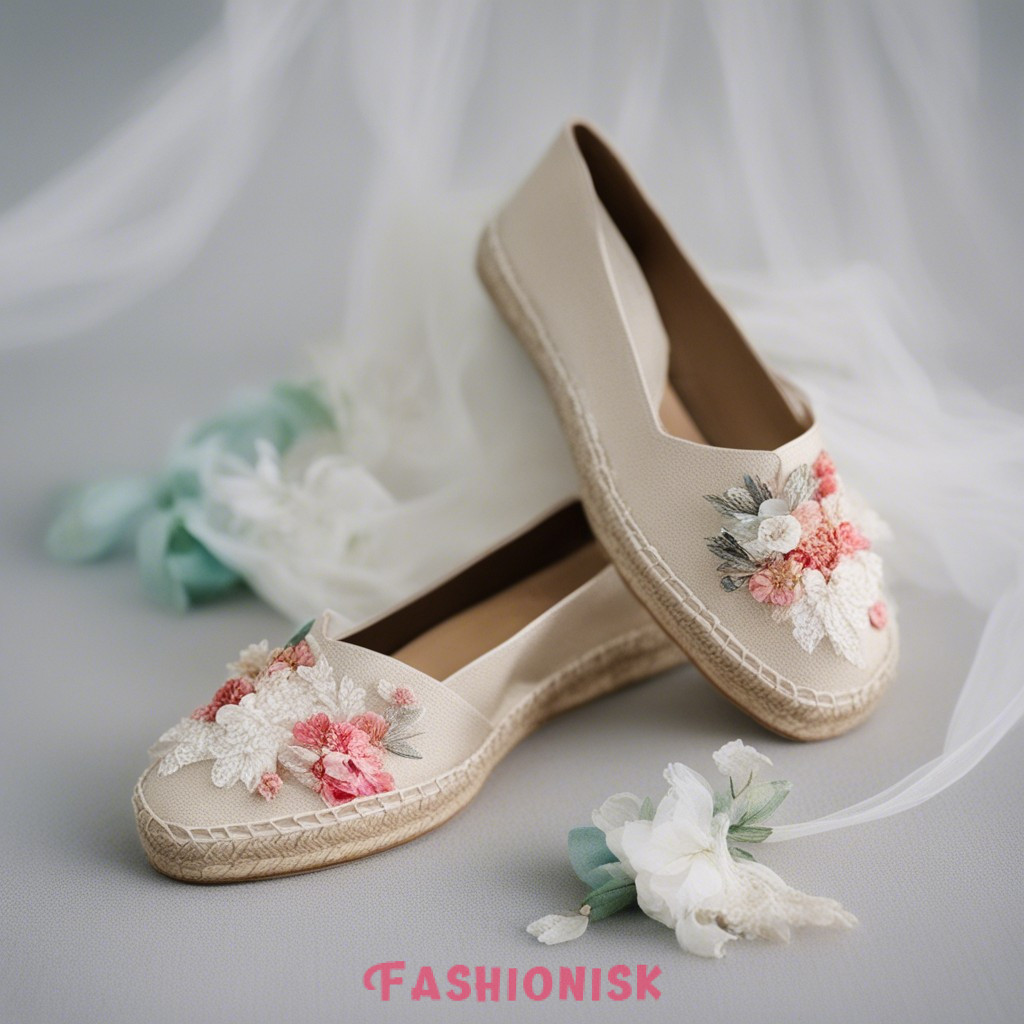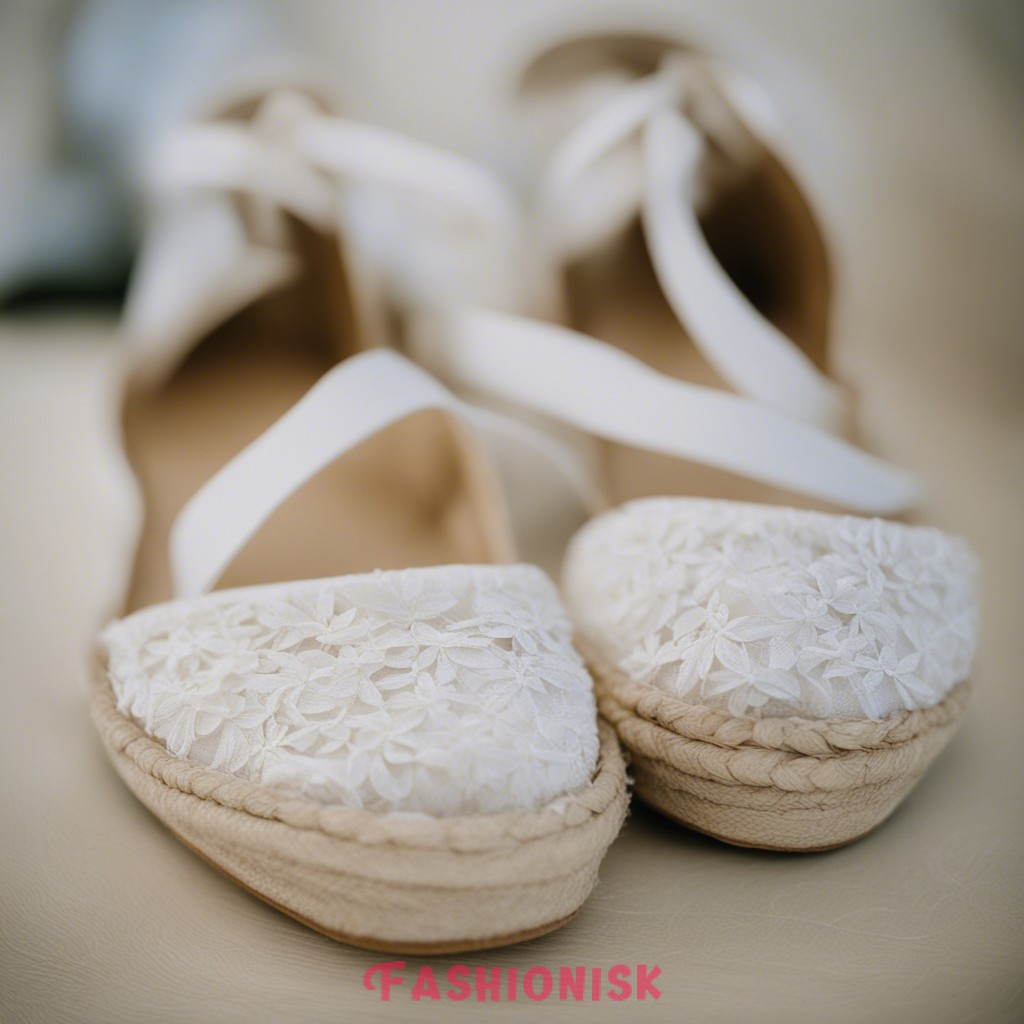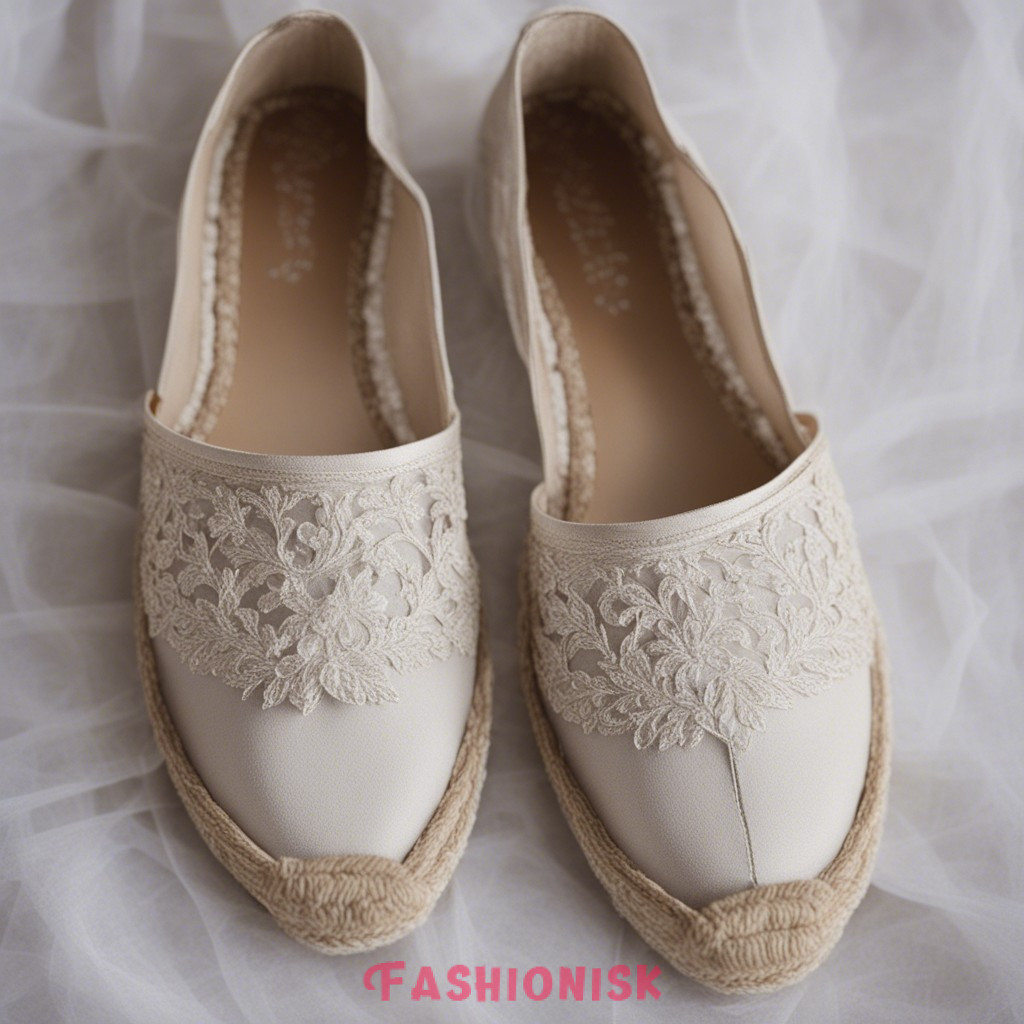 T-Strap Heels
If you love all things vintage, listen up. These heels hark back to the fashion of the early 20th century. They feature a T-shaped strap that goes up the foot. This adds support and style. Perfect for brides looking for something elegant yet unique. They offer a classic aesthetic and often come adorned with little details like pearls or crystals.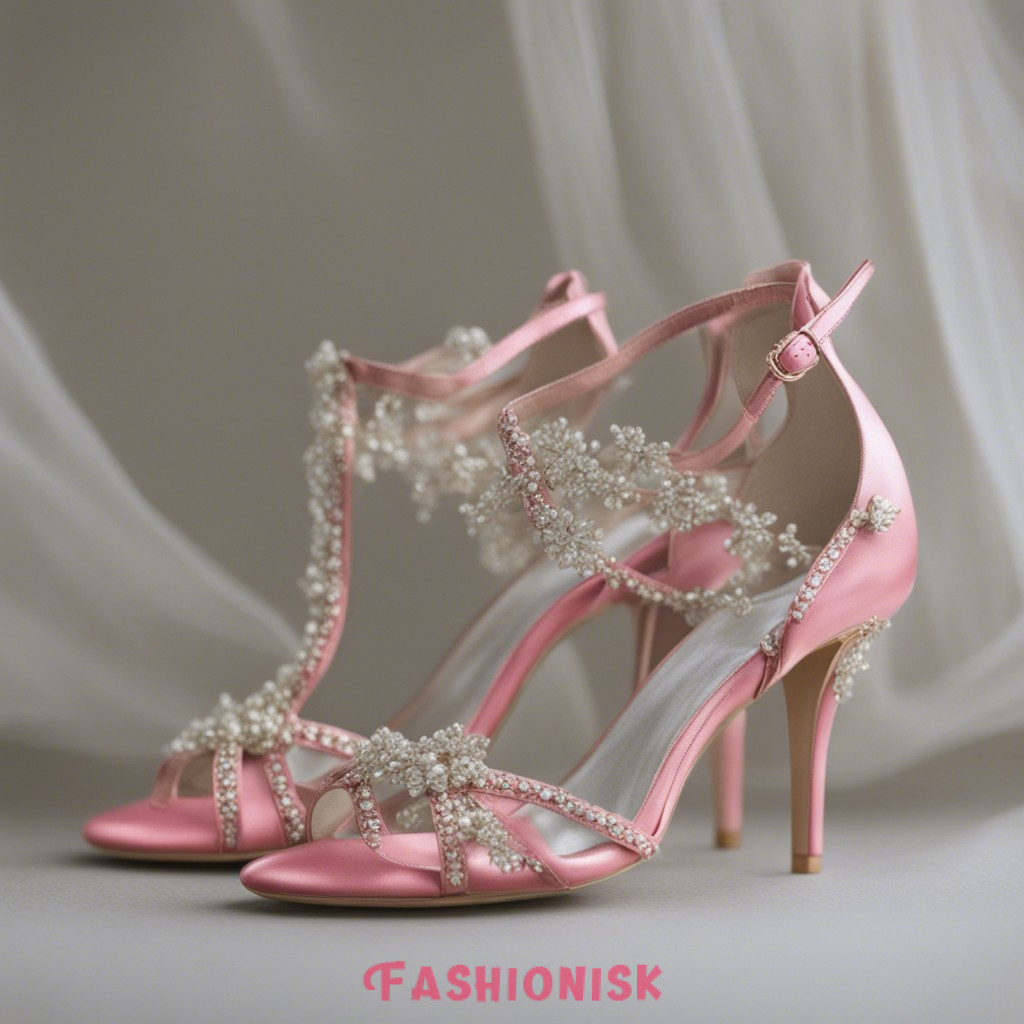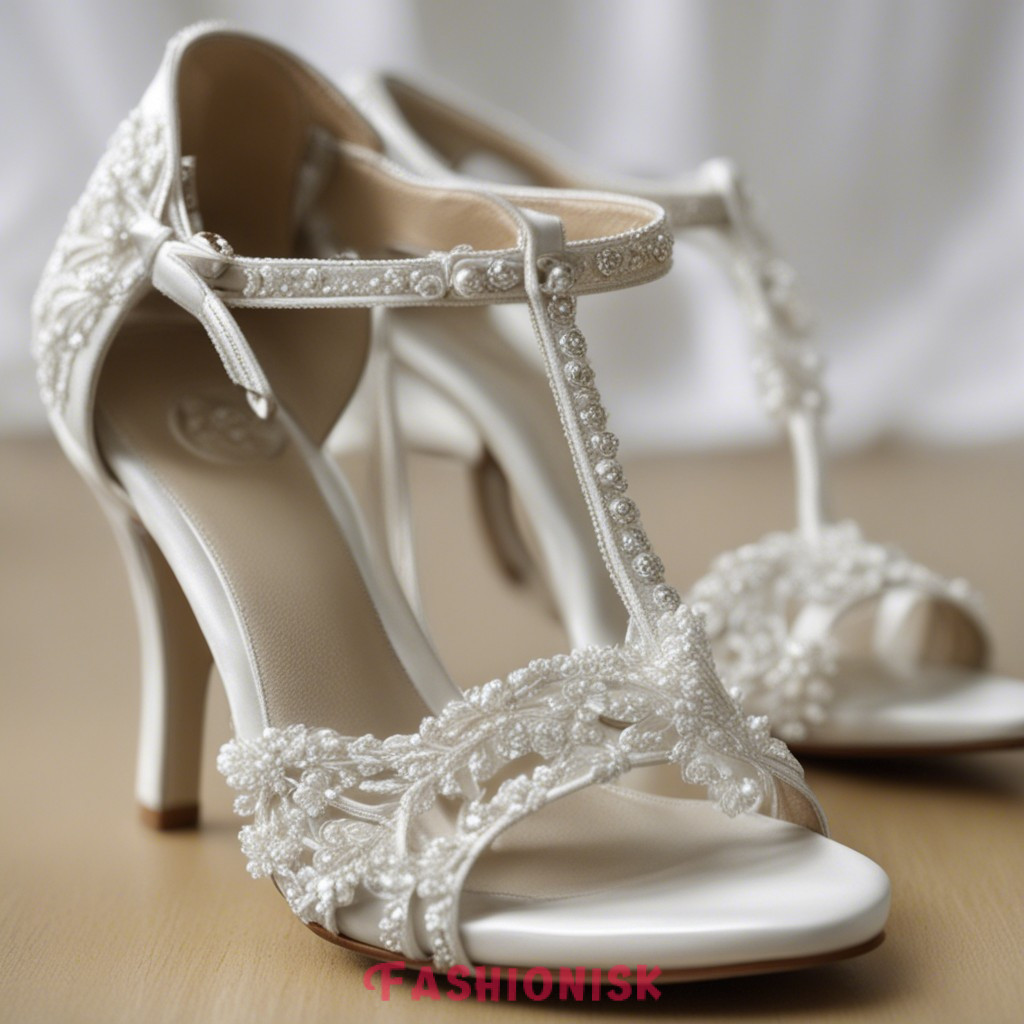 Strappy High Heels
These Bridal Footwear are the quintessential pick for a glam bride. Straps add elegance. They also give your foot more support. It's a win-win. You'll find them in various materials like satin, leather, and glittery options. Pair them with a form-fitting gown for a sultry look. Or let them spice up a simple dress. They offer style without sacrificing function. So if you aim for that red-carpet bridal look, strappy high heels are your go-to.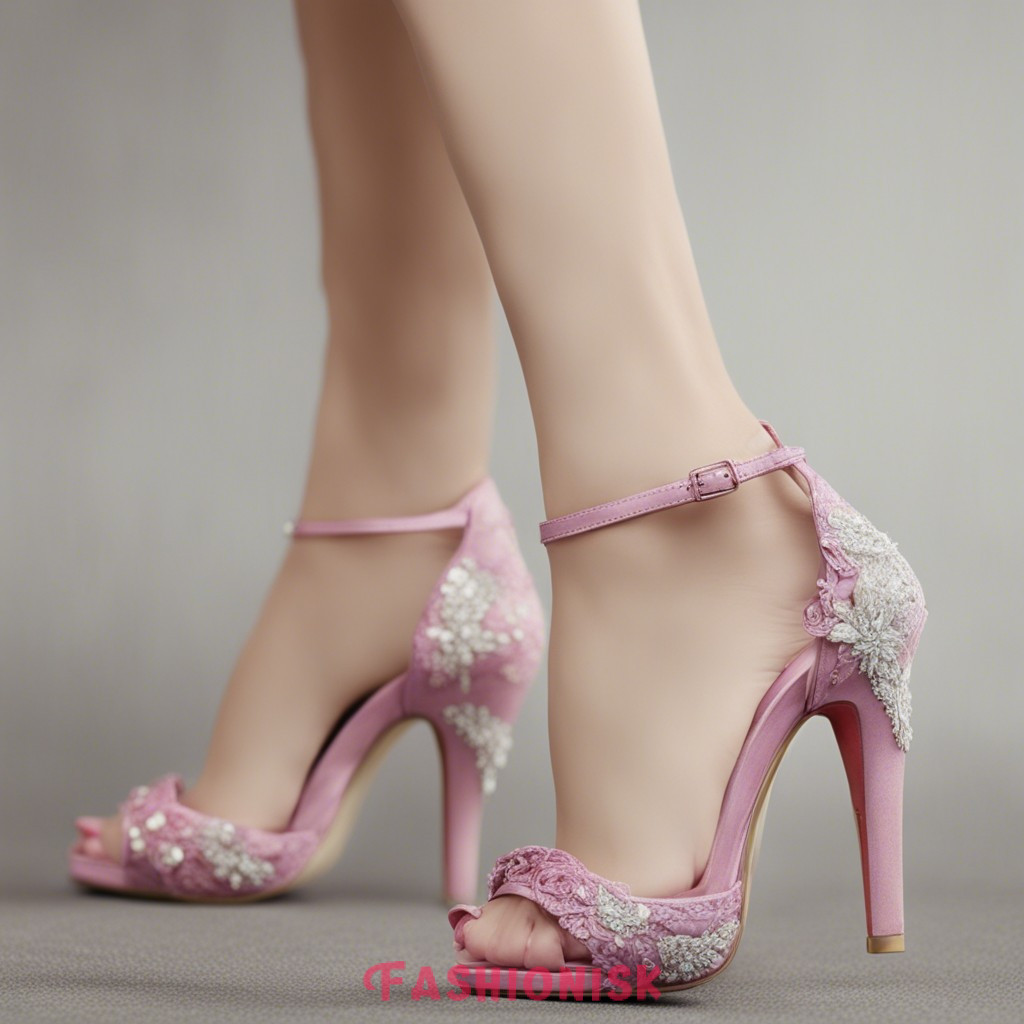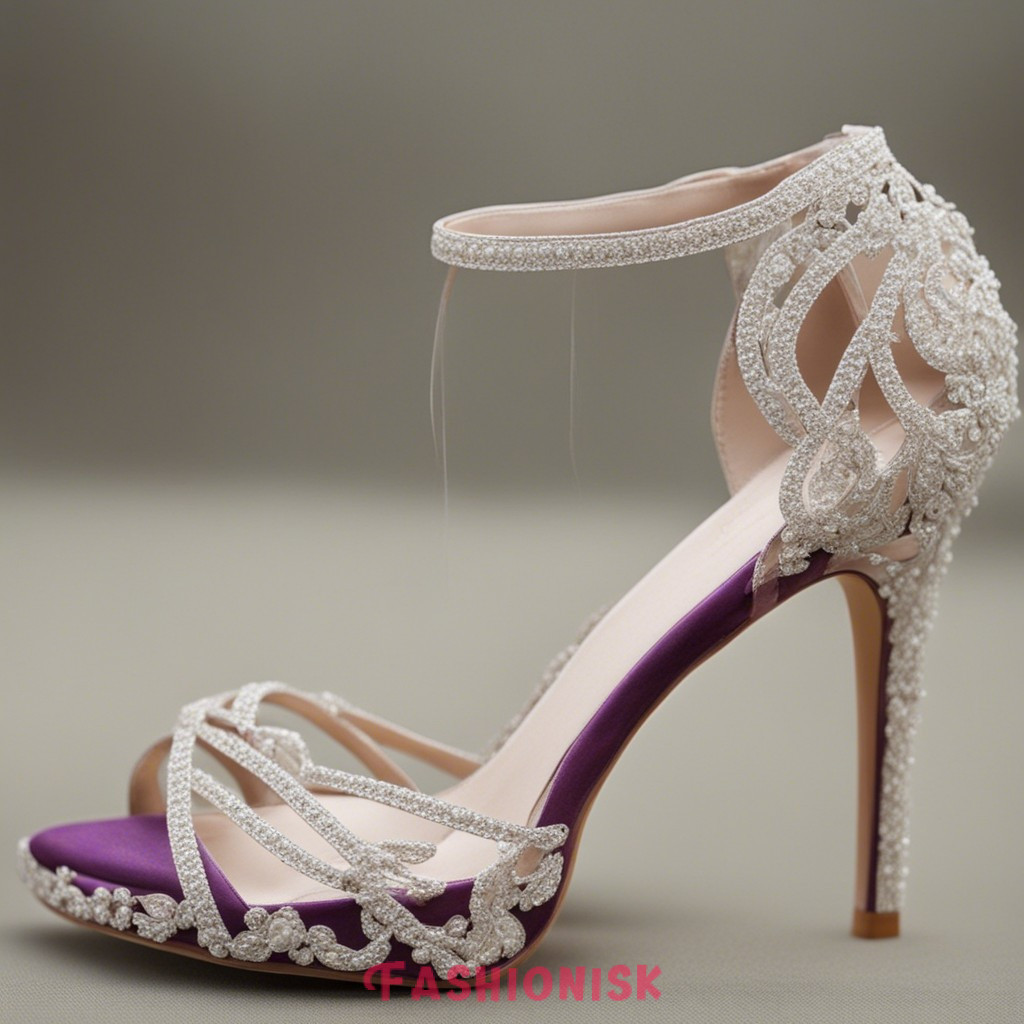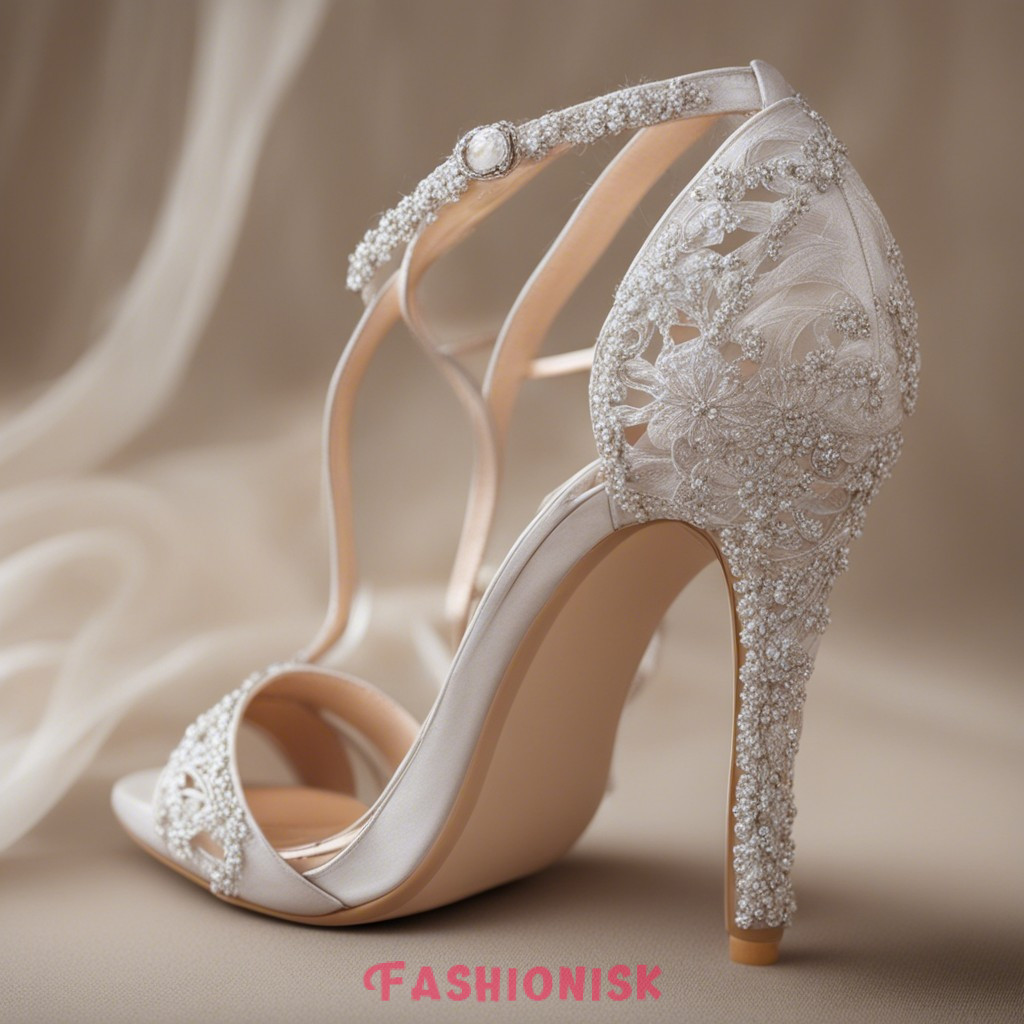 Slingback Heels
They have a strap that goes around the back of the heel. Simple yet effective. The beauty of slingbacks is their versatility. They work with vintage gowns. They also fit modern looks. Plus, the strap keeps the shoe securely on your foot. If you want a classic style that still feels current, slingback heels hit the mark.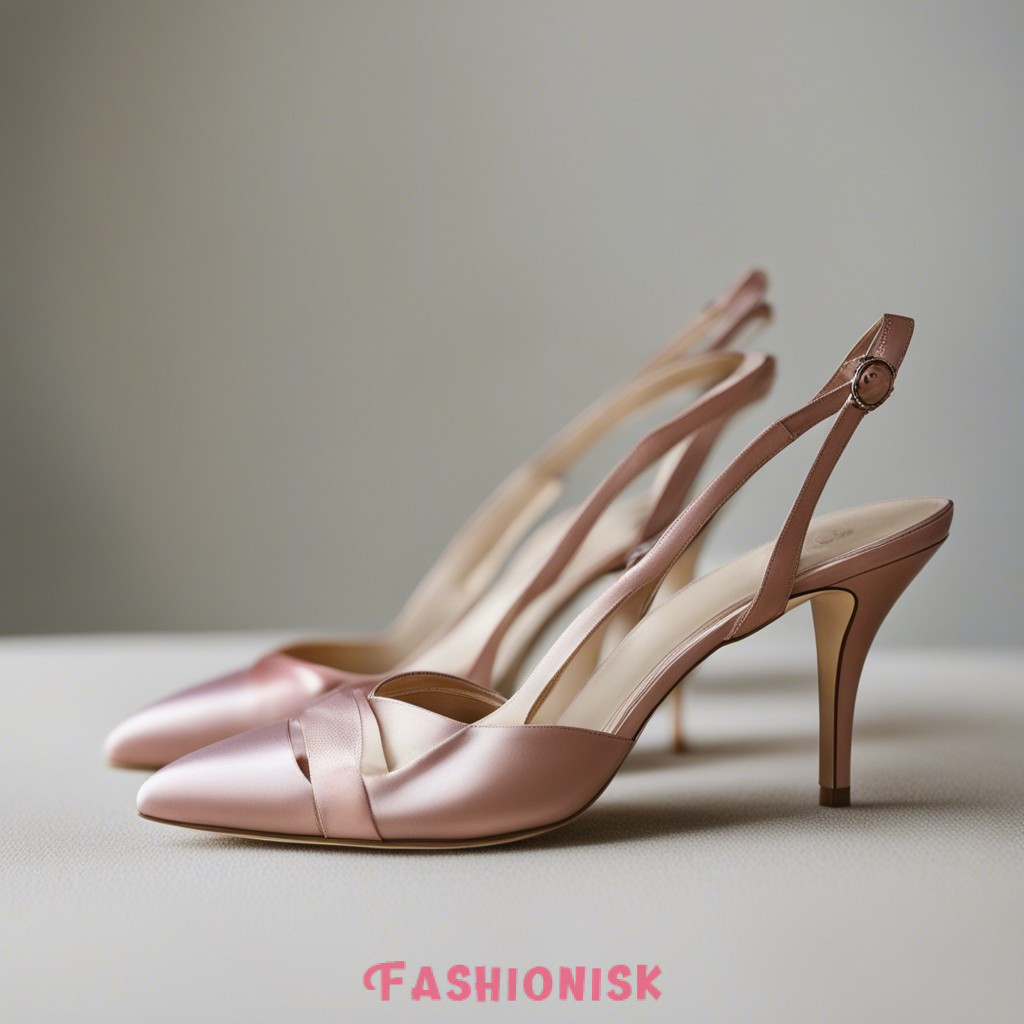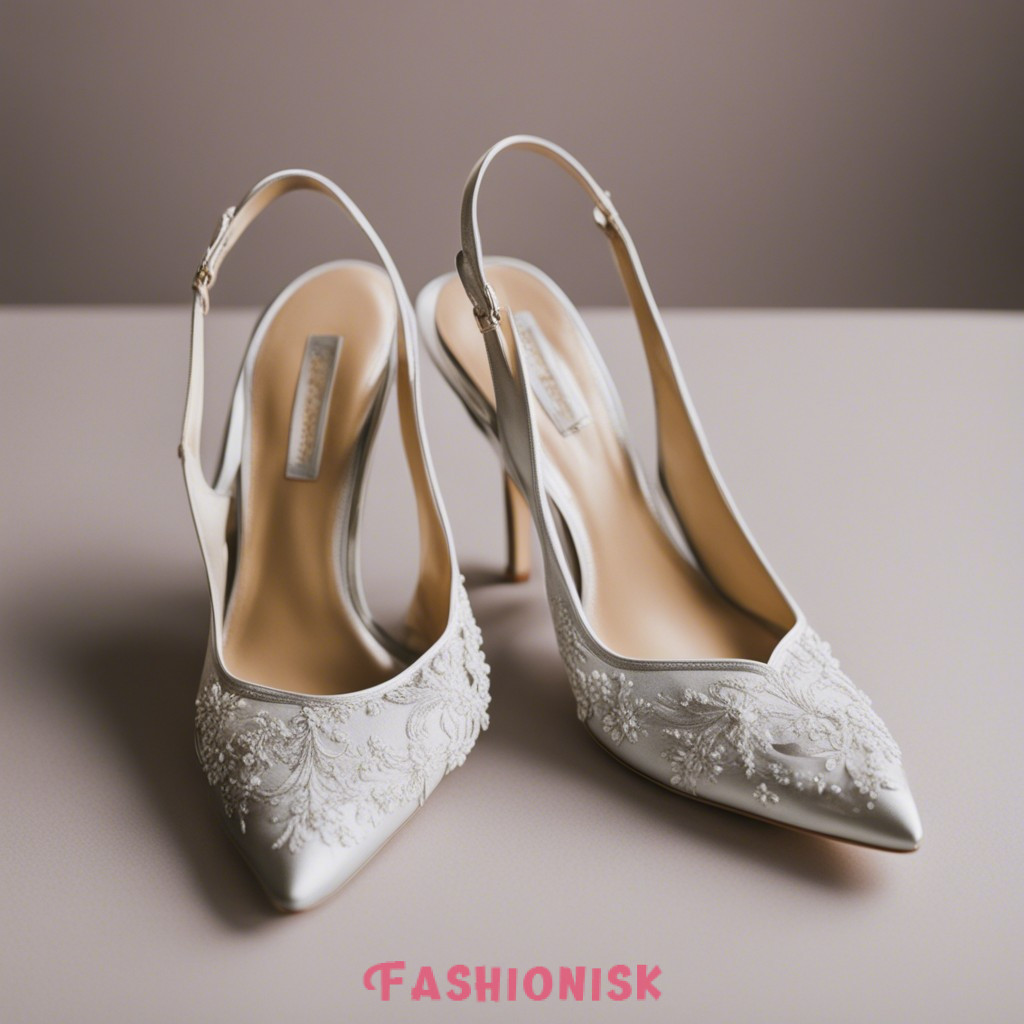 Mules Bridal Footwear
They're open-back shoes that you can simply slide your foot into. Super easy to wear. Mules offer a relaxed yet fashionable vibe. They come in flat or heeled versions. They can be plain or adorned with gems. Mules are great for brides who prioritize convenience without skimping on style.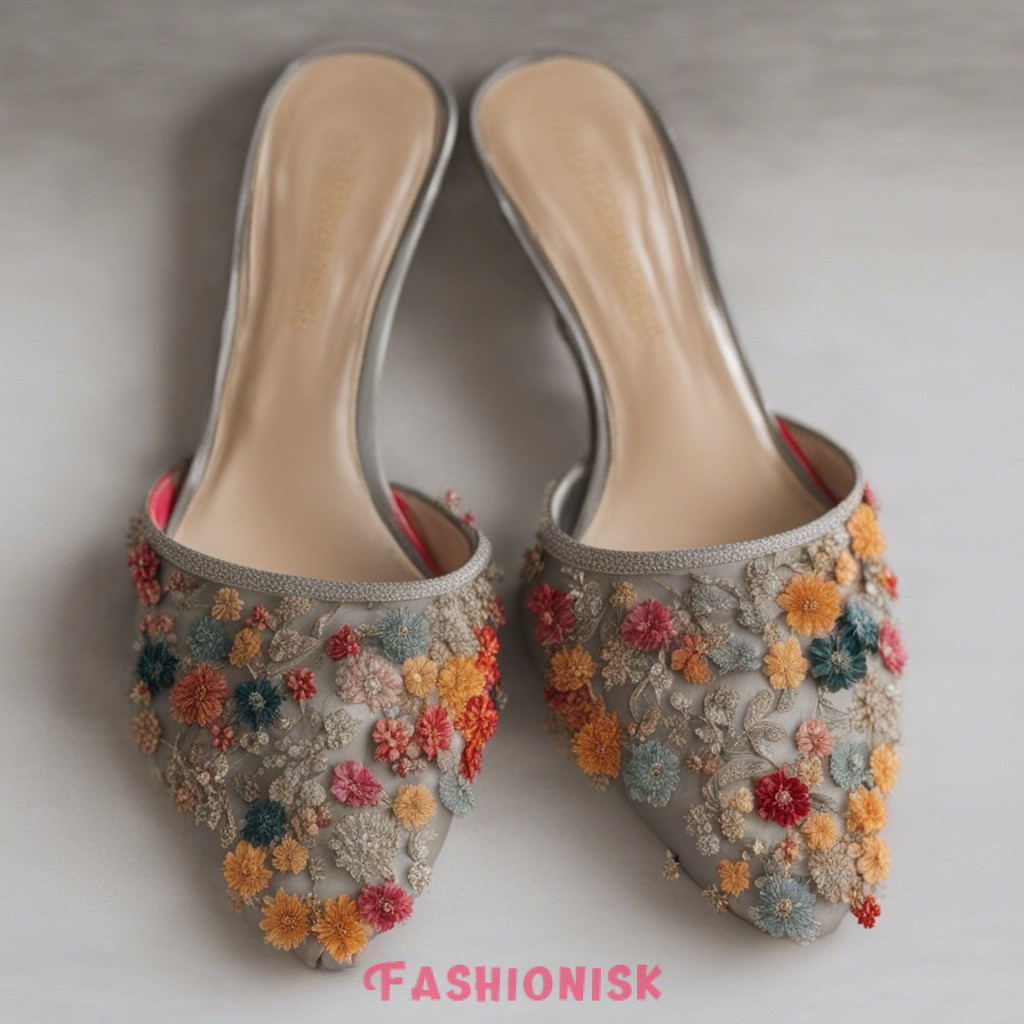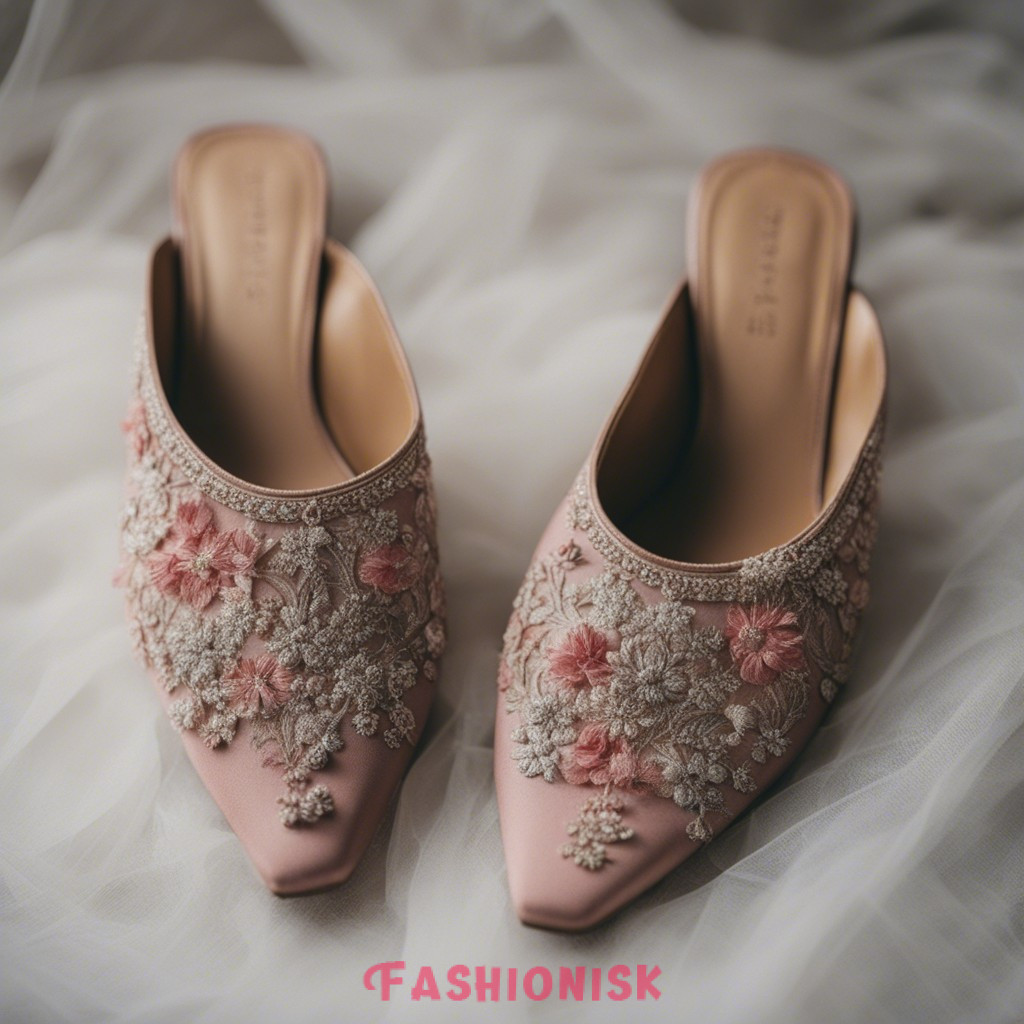 Pointed Toe Flats
They give a nod to traditional elegance. The pointed toe elongates the foot and adds a dash of sophistication. They're ideal for brides who want style without height. Pair them with any gown. From A-line to mermaid, they work well. Plus, your feet will thank you for the comfort.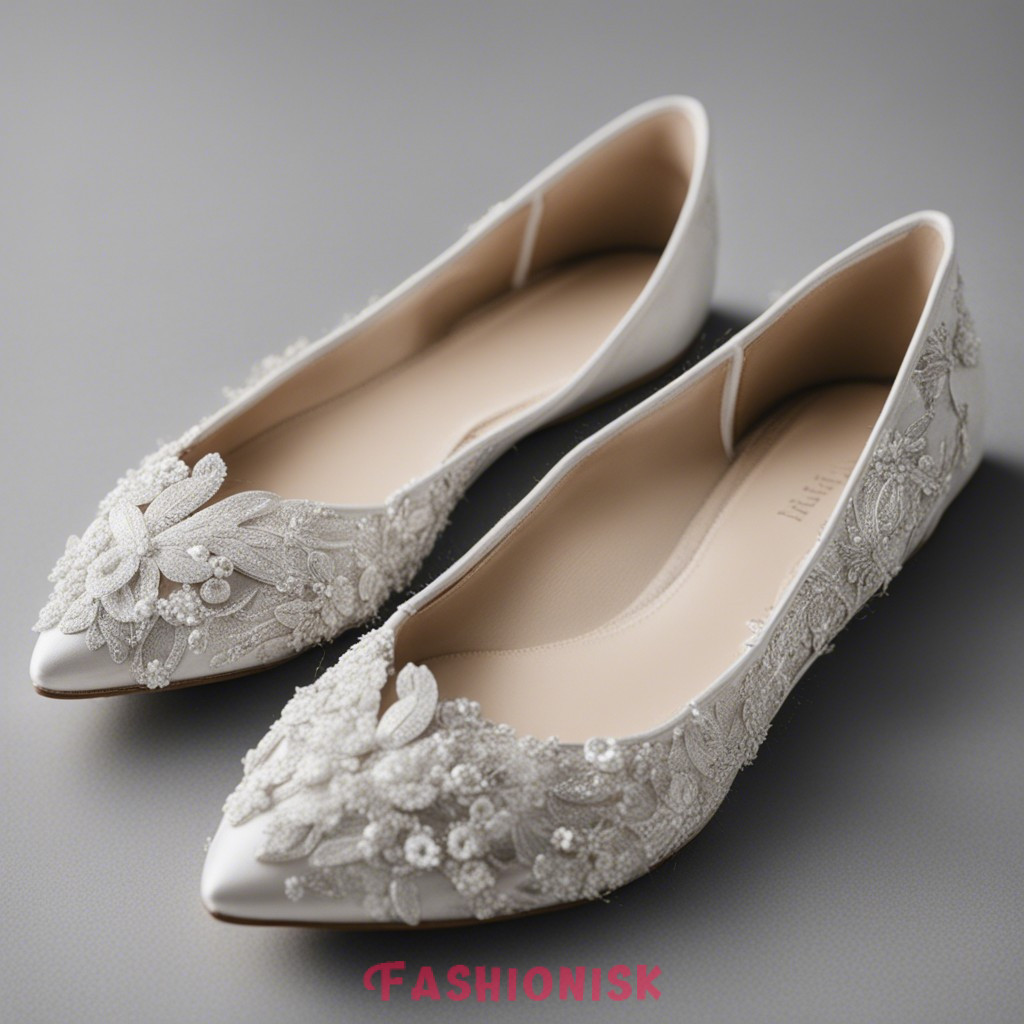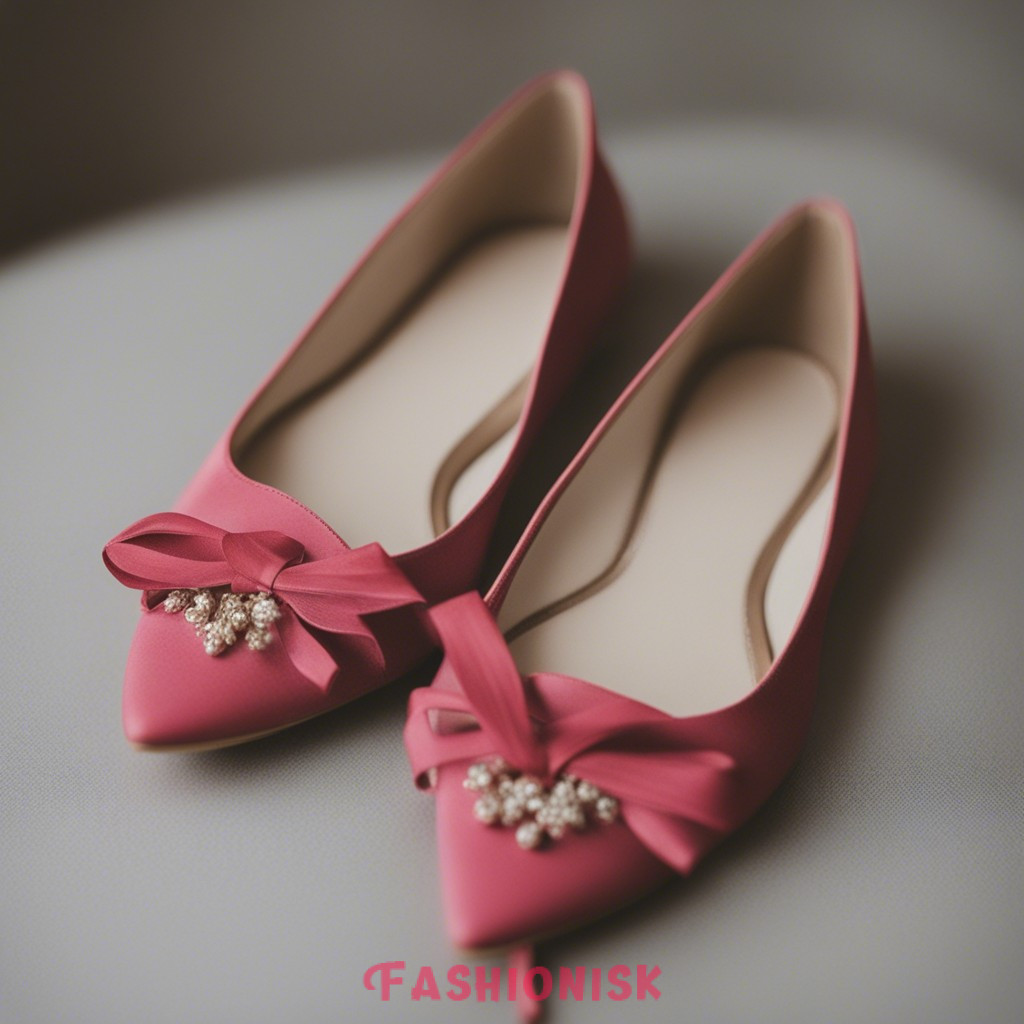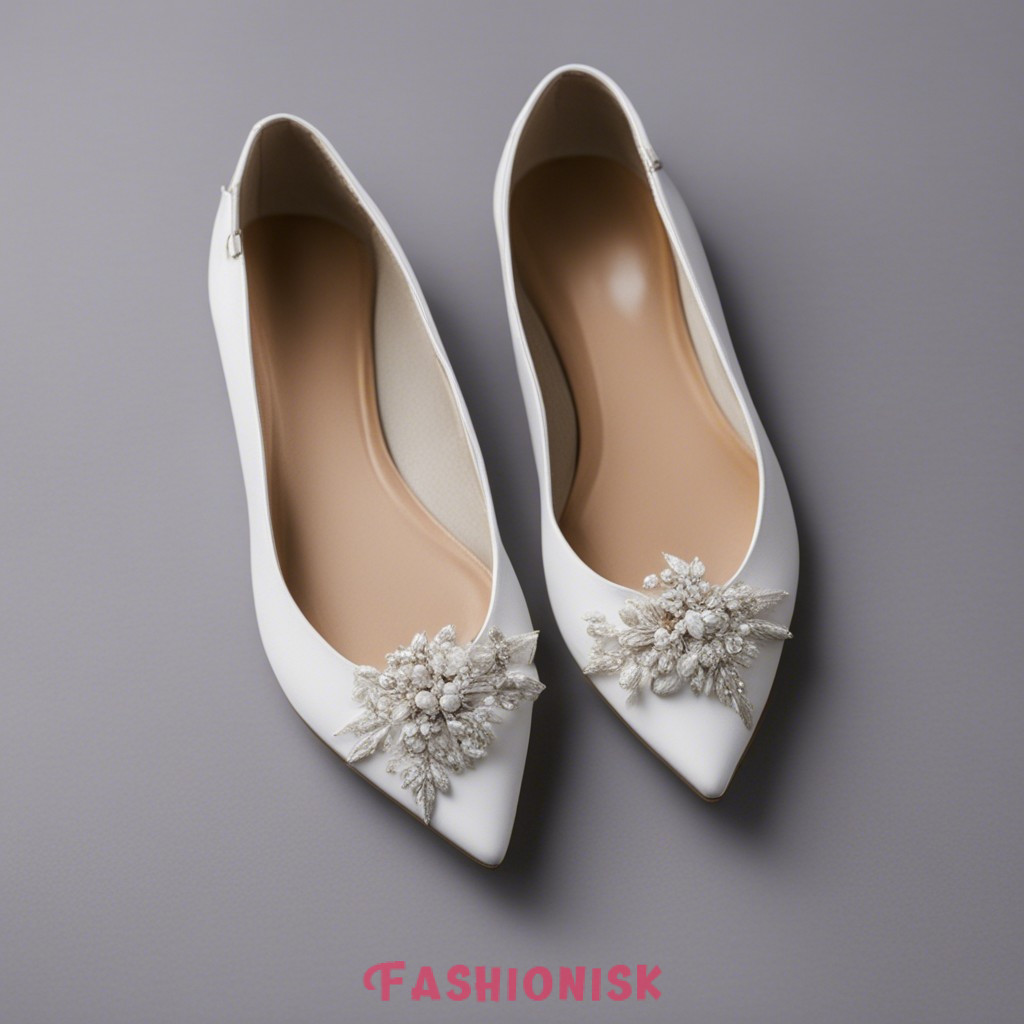 Customized Footwear
Your wedding is one-of-a-kind. Why shouldn't your shoes be? Custom options let you express your personality. You can add your initials, include your wedding date or can even pick materials and colors. If you can dream it, someone can probably make it. Customized footwear turns your bridal shoes into keepsakes you'll cherish forever.
Key Points for Choosing the Perfect Bridal Footwear
Prioritize Comfort – You'll be on your feet most of the day, so opt for shoes that offer comfort along with style.
Match the Dress – Make sure your shoes complement your gown in terms of color, style, and overall aesthetic.
Venue Matters – Consider the location. Heels may not be the best choice for a beach wedding, whereas flats may look out of place in a grand ballroom.
Try Them On – Always try on multiple pairs and walk around to see how they feel.
Timing Counts – Buy your shoes around the same time as your dress to ensure a good match, and break them in before the big day.
Think of the Photos – Remember that Bridal Footwear will feature in wedding photos, so pick something that you'll be happy to see for years to come.
Seasonal Considerations – Keep in mind the season. Open-toe shoes are great for summer, but you might want closed-toe shoes for a winter wedding.
Customization – For a unique touch, look into custom options like adding your initials, wedding date, or even a sentimental quote on the soles.
Budget Wisely – Make sure to factor in the cost of your shoes into your overall wedding budget.
Second Pair Option – Consider having a second, more comfortable pair for the reception so you can dance the night away.
Frequently Asked Questions
When is the best time to buy my bridal shoes?
Ideally, purchase your bridal shoes around the same time as your dress. This helps ensure that the style and color are a good match for your gown.
Should I buy a second pair of shoes for the reception?
It's a good idea if you prioritize comfort. A second pair allows you to switch into something more comfortable for dancing and mingling.
Can I customize my bridal footwear?
Yes, many companies offer customization options. From adding initials and dates to choosing specific colors or materials, the possibilities are endless.
Are flats suitable for a wedding?
Absolutely! Flats can be as stylish as heels and are often a great choice for comfort. Just make sure they complement your dress and overall wedding theme.
How can I break in my bridal shoes before the big day?
Wear them around the house with socks to stretch them out a bit. You can also take them to a professional for stretching or add cushioned insoles for added comfort.
Wrapping Up Your Walk Down the Aisle
In closing, remember that your bridal footwear matters. It's not just an accessory. It's a part of your big day that shapes your experience. So prioritize comfort along with style. Factor in your venue and the season. Don't forget to try on multiple options and even consider customization for that personal touch. After all, these shoes will carry you into a new chapter of life. Choose wisely and make that walk down the aisle a confident and comfortable one.
People Also Searched For
Comments