#Kids Fashion
Baby Girl Hairstyles: The Perfect Crowning Touch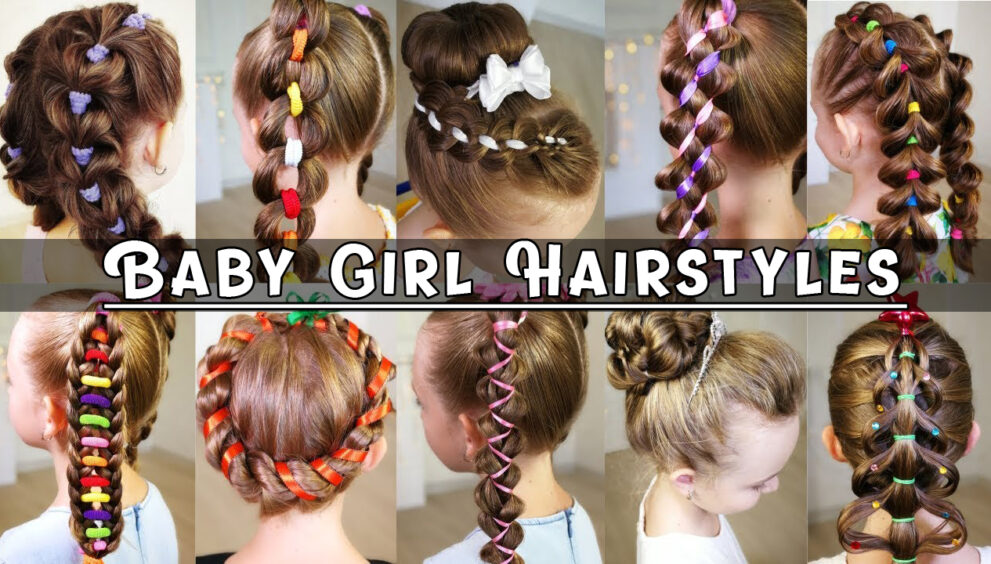 There is a certain charm about baby girl hairstyles. It's all about capturing their innocence and playfulness, while also ensuring comfort. From beautiful braids to adorable buns, there are so many styles to explore. Each has a unique charm, capable of transforming your little one into a mini diva, a fairy princess, or simply enhancing her natural cuteness.
Choosing a hairstyle for your baby girl may seem like a daunting task. Yet, it doesn't have to be. A good hairstyle is about more than just looking pretty. It's also about practicality and comfort. Hence, it's important to consider factors like hair length and texture, and your baby's daily activities.
In this blog, we will delve into a variety of baby girl hairstyles. We'll explore everything from simple, easy-to-do styles for an everyday look to more elaborate designs for special occasions. We'll also cover tips and tricks on how to take care of your baby's hair and keep it healthy.
So, whether you're a new parent, a seasoned mom looking for new ideas, or simply someone who loves the cuteness overload that girl hairstyles can offer, this is the perfect place for you. Get ready to embark on an exciting journey as we delve into the magical world of girl hairstyles.
Rest assured, by the end of this, you'll be equipped with numerous style ideas to make your little one's hair stand out in the most delightful way. Happy styling!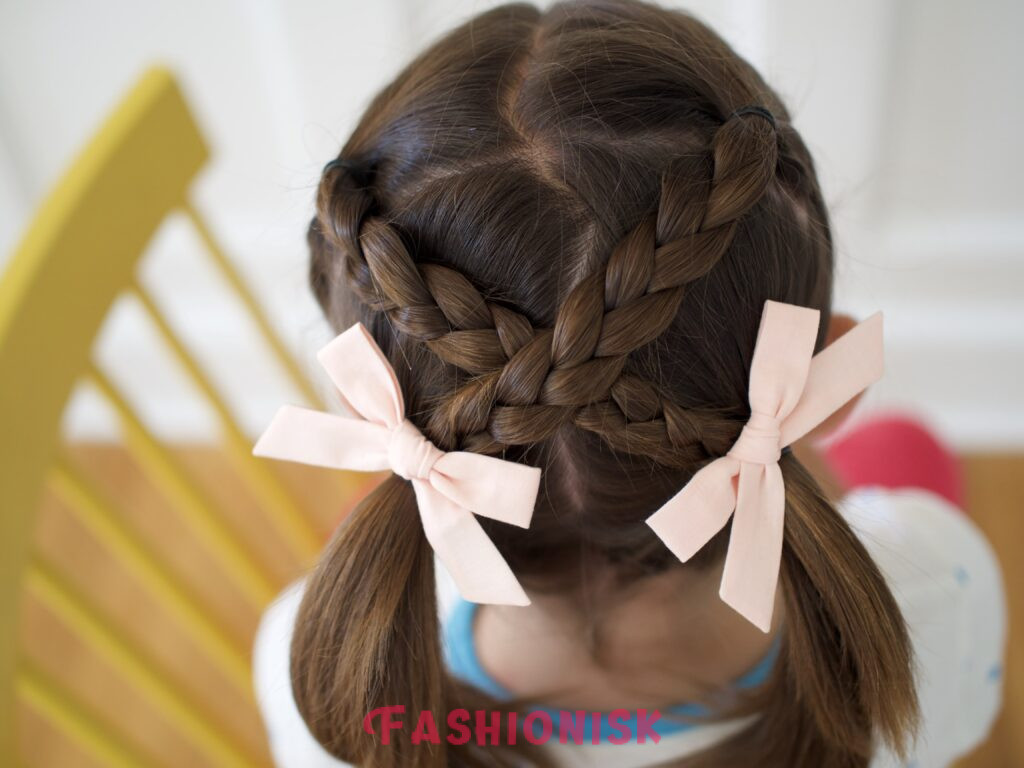 Tiny Top Knot
It's a style that's both fashionable and functional. This hairstyle comprises of a cute little bun, positioned right on top of the head. It's perfect for keeping hair out of your baby girl's face while still maintaining a chic look. Easy to do and manage, it's a delightful mix of practicality and cuteness. Certainly, the Tiny Top Knot is a great go-to for your baby girl's everyday look.
Braided Pigtails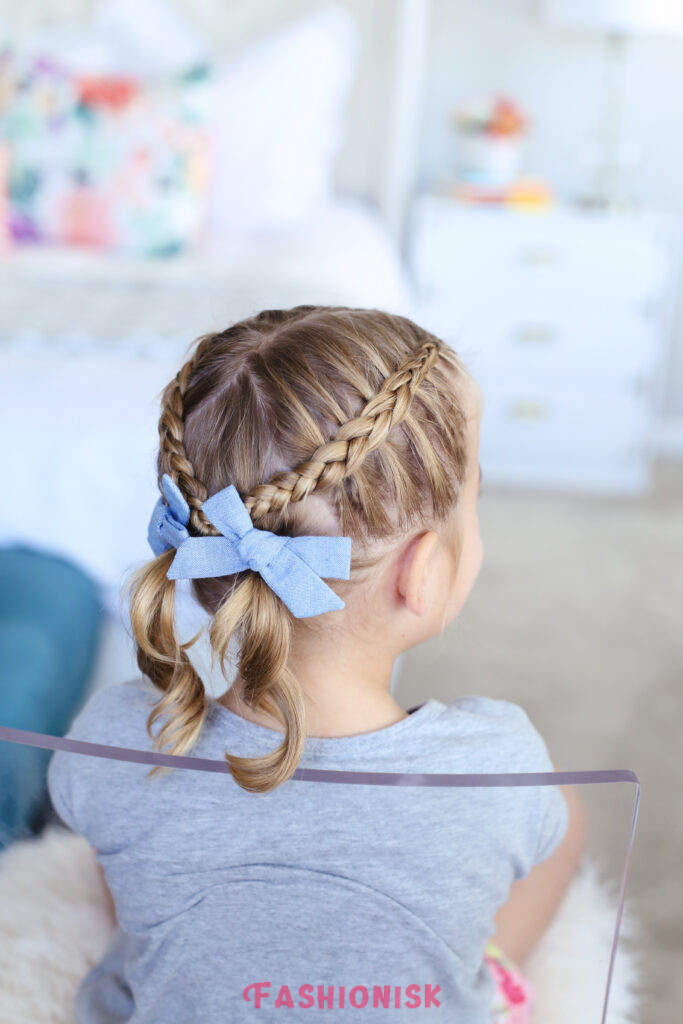 A two-for-one deal, this style not only tames those baby locks but also adds a playful and fun aspect. It's a versatile look, fitting for both casual and formal occasions. The gentle braiding and symmetry provide an appealing appearance that never goes out of style. Without a doubt, Braided Pigtails are a classic choice that can effortlessly charm anyone.
Loose Waves
This effortless hairstyle is all about embracing your baby girl's natural curls or waves. It's the epitome of an easy-going look, requiring minimal maintenance while offering maximum appeal. Highlighting the hair's natural texture, it gives an adorable, free-spirited vibe. Loose Waves are undoubtedly a beautiful way to showcase your little one's natural beauty.
Fishtail Braids Baby Girl Hairstyles
This intricate hairstyle might need a bit more skill, but the results are absolutely worth it. Two thin braids, intertwined like a fishtail, offer an elegant and polished look. It's an ideal choice for special occasions, making your little girl look like a princess. Indeed, Fishtail Braids are a spectacular option when you're seeking a touch of elegance.
Pixie Cut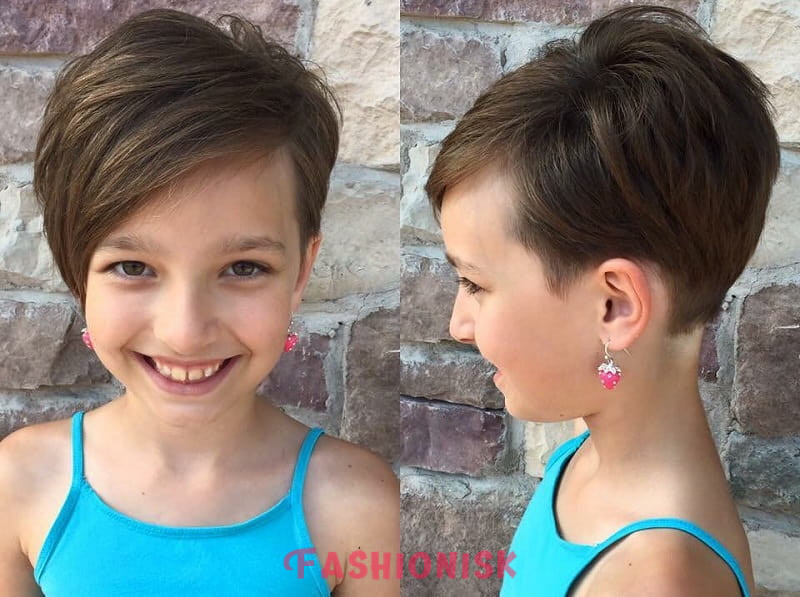 This short hairstyle is not only cute, but it's also incredibly easy to maintain. The Pixie Cut is an excellent choice if you want a fuss-free, yet chic look for your little one. It's a trend-setting style that combines both practicality and modernity. Truly, the Pixie Cut is an audacious hairstyle that radiates confidence and charm.
Twisted Crown
It's a delightful way to keep hair away from your baby girl's face while retaining a stylish appearance. This hairdo involves twisting strands of hair from both sides and securing them at the back of the head, forming an enchanting crown-like look. Simple to achieve yet visually appealing, the Twisted Crown is undeniably a perfect blend of elegance and convenience.
Curly Bob
This short haircut enhances the natural curls of your baby girl, offering a voluminous and playful look. It's manageable and requires minimal upkeep, making it an excellent option for those who favor low-maintenance styles. Without a doubt, the Curly Bob is a chic way to showcase your little one's bouncy curls.
Half-Up Half-Down Bow
This style involves securing half of the hair up into a bow shape while leaving the rest flowing down freely. It's a fun and creative way to spruce up your baby girl's look. Easy to create yet stunning, the Half-Up Half-Down Bow is a surefire way to add a touch of magic to your little one's style.
Dutch Braids Baby Girl Hairstyles
This hairstyle involves creating two braids on either side of the head that stand out, offering an intriguing and beautiful look. It's a versatile style that suits any occasion, from casual outings to formal events. The Dutch Braids are undoubtedly an enduring style that adds a significant dose of charm to your baby girl's look.
Baby Afro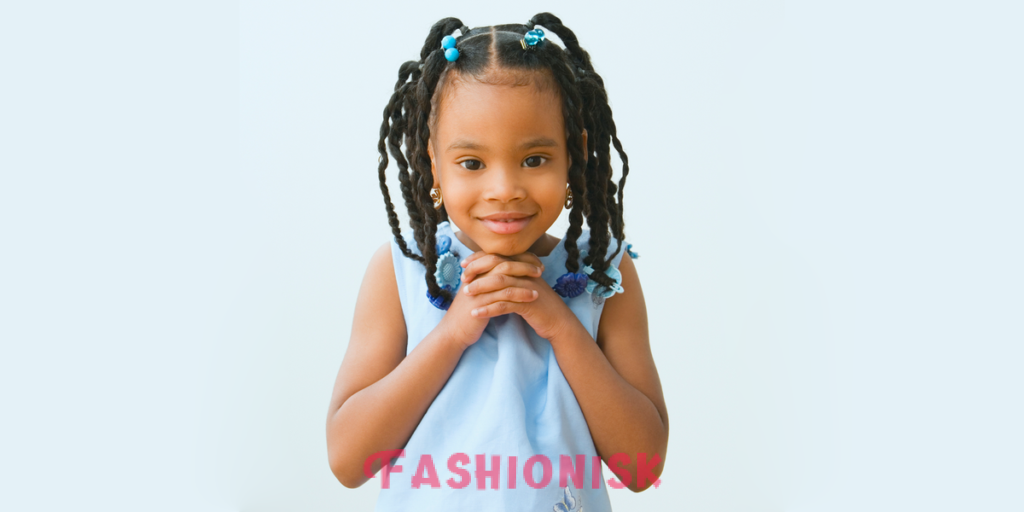 This style embraces the unique texture of your baby girl's hair, creating a voluminous and striking look. It's a celebration of natural hair, projecting a strong and confident aura. The Baby Afro requires little maintenance yet offers maximum appeal, making it a fabulous choice for your little one's everyday style.
Accessorized Bob
Credit: Freepik
This style not only keeps your baby girl's hair manageable but also allows room for creativity. Decorate the bob cut with cute accessories like clips, bows, or headbands to add a dash of whimsy. Indeed, the Accessorized Bob is an easy-to-maintain, chic hairstyle that invites personalization for an added pop of charm.
Braided Bun
This elegant hairstyle combines the intricacy of a braid and the neatness of a bun. It's an excellent way to keep your little girl's hair tidy while maintaining an adorable look. Perfect for both casual and special occasions, the Braided Bun is undoubtedly a stylish and practical choice that resonates with grace.
Classic Ponytail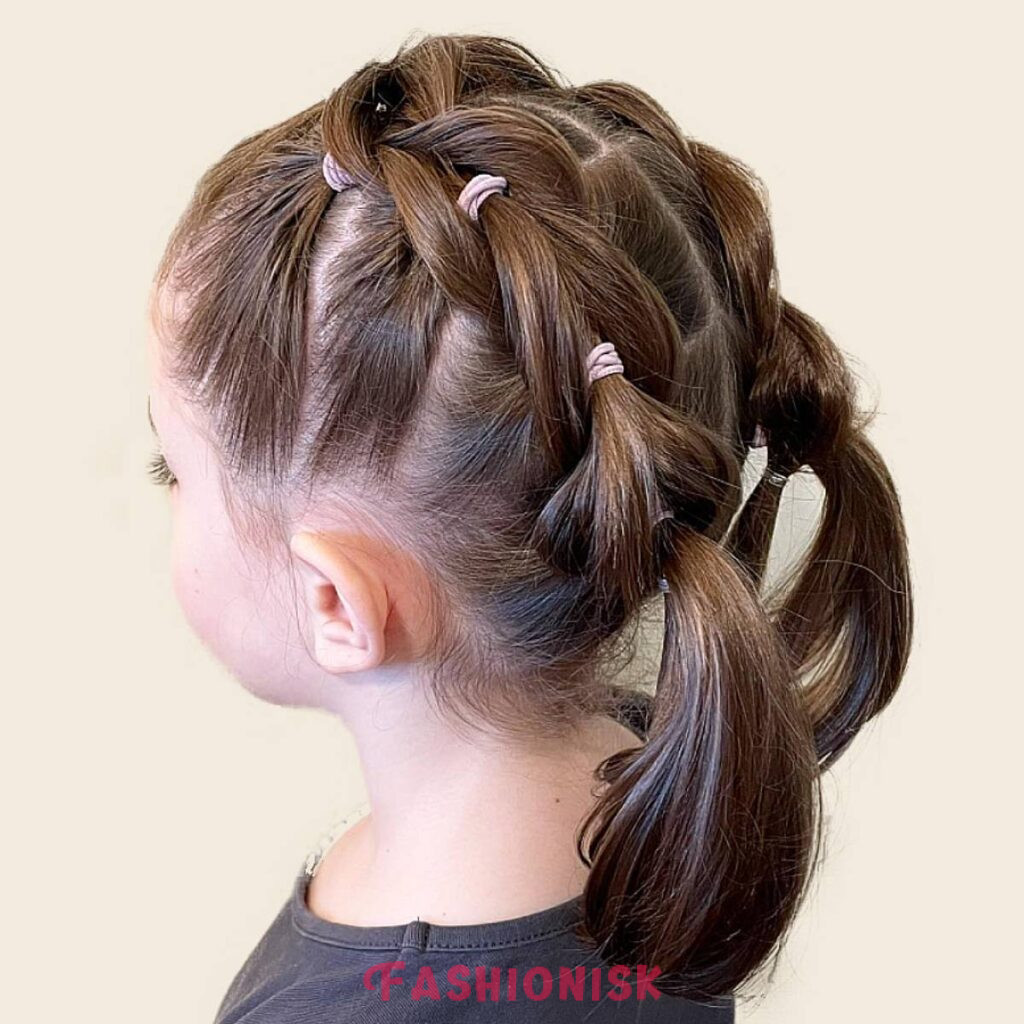 It's a go-to hairstyle that's quick to do and keeps hair in place all day. Whether it's a high ponytail for a playful vibe or a low one for a more subdued look, the versatility of this style is undeniable. Truly, the Classic Ponytail is a universal hairstyle that is both functional and fashionable.
Side-Swept Curls Baby Girl Hairstyles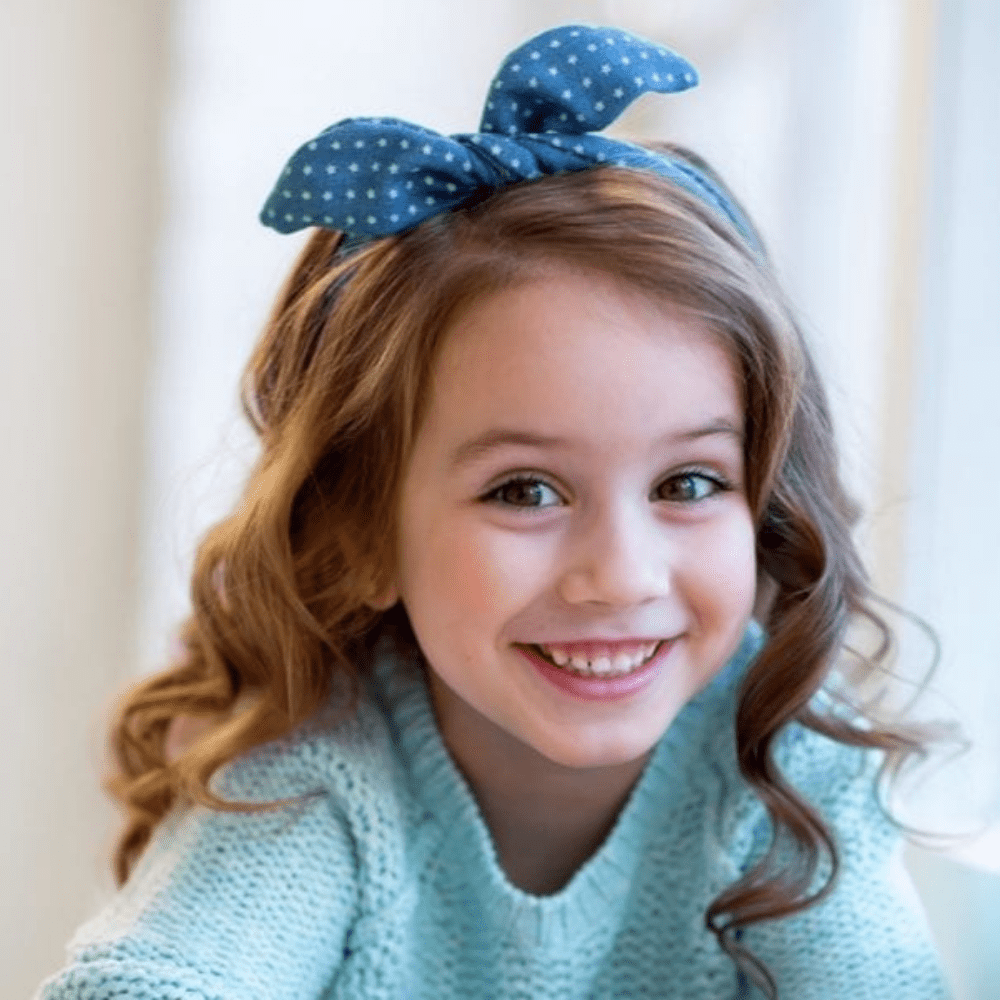 This hairstyle allows your baby girl's curls to shine by casually sweeping them to one side. It's a relaxed yet fashionable look that requires minimal effort but offers a big payoff in style. Undoubtedly, Side-Swept Curls are an elegant way to showcase your little one's naturally curly locks.
Layered Cut
This style involves cutting hair in varying lengths, adding volume and movement. It's a perfect option for those seeking a low-maintenance yet trendy look. Whether your little girl has straight or wavy hair, the Layered Cut is sure to enhance her natural beauty and create a lively, bouncy effect.
French Braids Baby Girl Hairstyles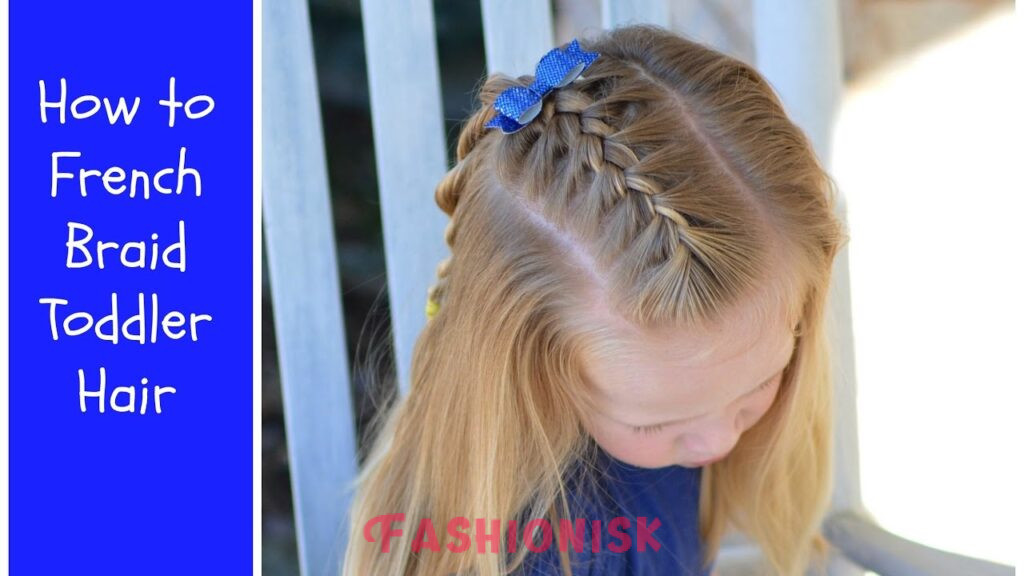 This style involves weaving three sections of hair together, starting from the crown of the head and cascading down the back. It's a versatile, neat, and beautiful look that can be dressed up or down, perfect for your little girl. No doubt, French Braids are a timeless choice offering both charm and practicality.
Pinned Back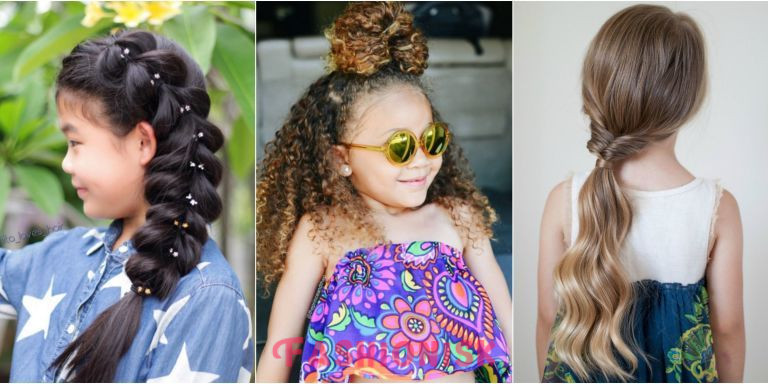 This style involves sweeping your baby girl's hair from the front and securing it at the back with cute hairpins. It keeps hair out of her face while still looking chic. Certainly, the Pinned Back hairstyle is a practical and stylish option for your little one's everyday adventures.
Mini Mohawk
This edgy cut involves shaving the sides of the head, leaving a strip of hair in the middle. Don't be fooled by its tough exterior; this style can be incredibly cute and playful when adapted for little girls. Indeed, the Mini Mohawk is a standout style for the little trendsetter in your life.
Ballerina Bun Baby Girl Hairstyles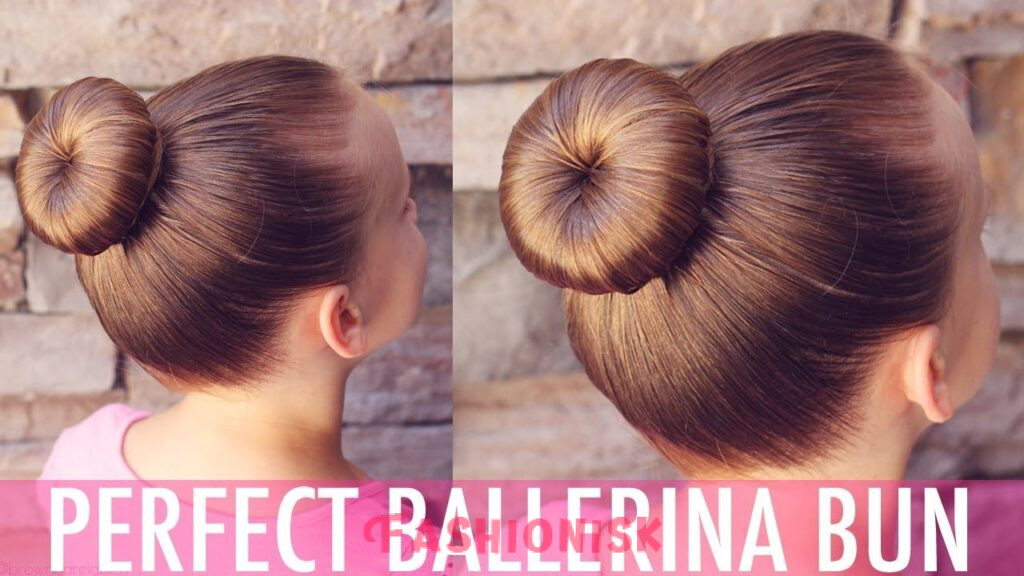 As elegant as it sounds, this hairstyle involves tying the hair up high and twisting it into a neat bun. It gives off a sophisticated, graceful vibe, just like a ballet dancer. Perfect for special occasions or even just for a touch of everyday elegance, the Ballerina Bun never fails to impress.
Flower Girl
This style can be achieved by adorning your little girl's hair with lovely flower accessories, adding a dash of magic to any hairdo. Whether it's woven into braids or clipped onto loose hair, flowers can elevate a simple look into something truly enchanting. Unquestionably, the Flower Girl hairstyle brings a fairy-tale quality to your baby girl's look.
Fairy Twists Baby Girl Hairstyles
It involves twisting sections of your baby girl's hair and securing them with cute accessories. It's an easy and quick style that adds a dose of enchantment to any look. Undoubtedly, the Fairy Twists are a whimsical, easy-to-achieve style that offers a dash of fairy-tale charm.
Waterfall Braids
It involves braiding a section of hair across the head, leaving some strands cascading down like a waterfall. This style combines the elegance of braids with the softness of loose hair. Perfect for special occasions or when you want your little girl to feel extra pretty, the Waterfall Braids never fail to impress.
Cornrows Baby Girl Hairstyles
This style involves tightly braiding the hair to the scalp in neat rows. It's a stylish, practical, and durable option that keeps your baby girl's hair secure and out of her face. Whether adorned with beads or left plain, Cornrows are a bold and beautiful style that honors tradition.
Loose Side Braid
This relaxed and easy hairstyle involves loosely braiding hair to one side, creating an effortlessly chic look. It's perfect for a laid-back, everyday style that still feels special. Indeed, the Loose Side Braid is a versatile choice, bringing a touch of casual elegance to your little girl's look.
Crown of Curls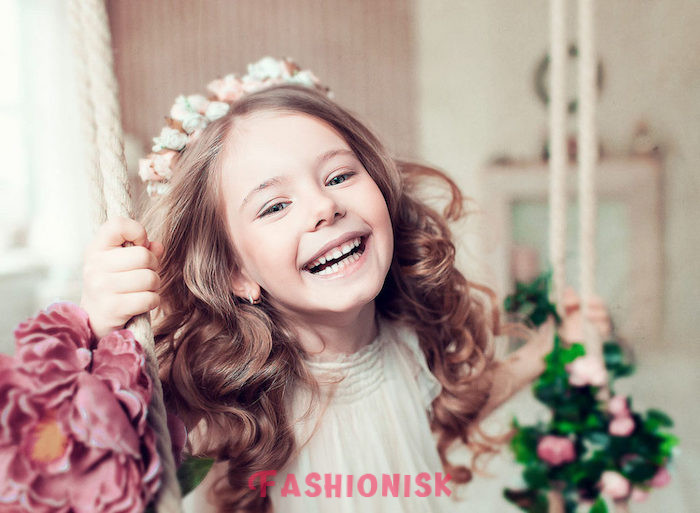 This style highlights your baby girl's curly hair by shaping it into a crown-like formation. It's an ode to natural beauty that allows your little one's curls to shine. Without a doubt, the Crown of Curls is a wonderful way to celebrate your baby girl's natural hair, creating a royal and beautiful look.
Double Bun Baby Girl Hairstyles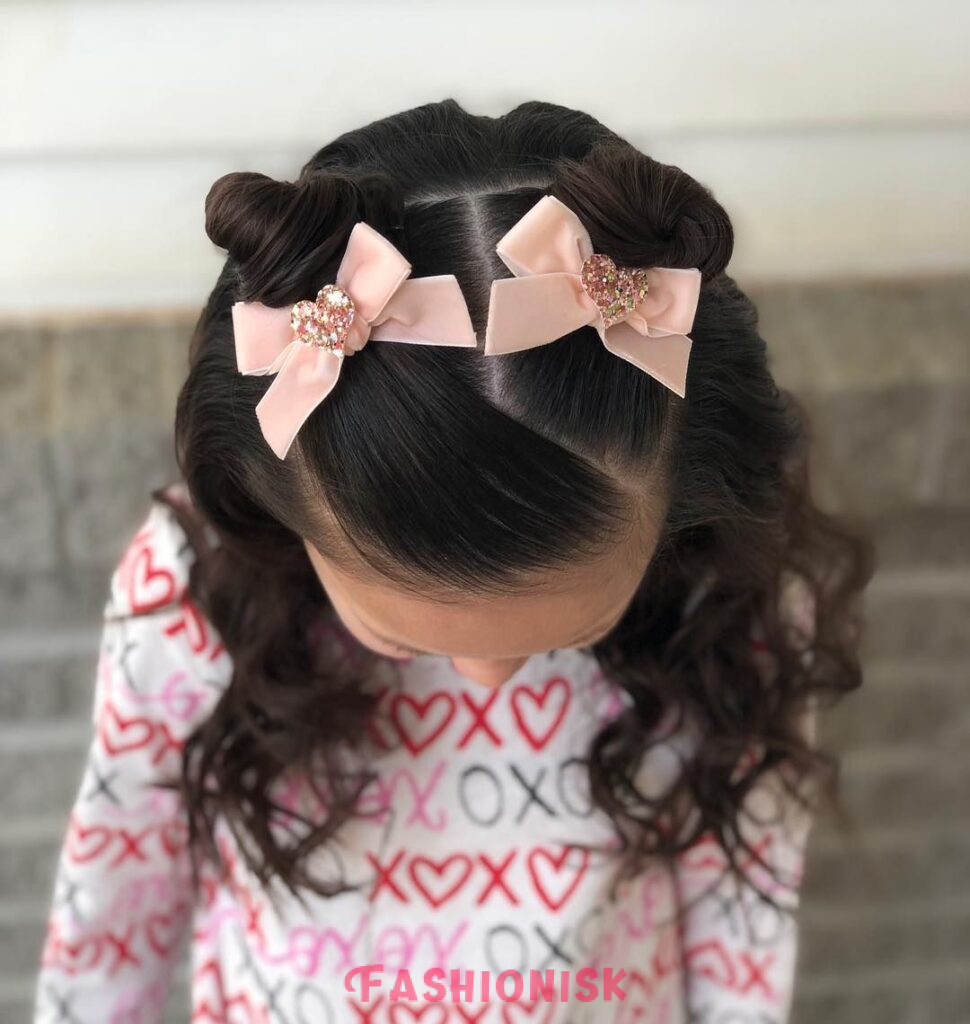 This look features two buns placed on either side of the head, giving off a fun, youthful vibe. Easy to create and even easier to love, it's a style that blends practicality with cuteness. Indeed, the Double Bun is a delightful option for those seeking a cheerful and charming look.
Criss-Cross Pigtails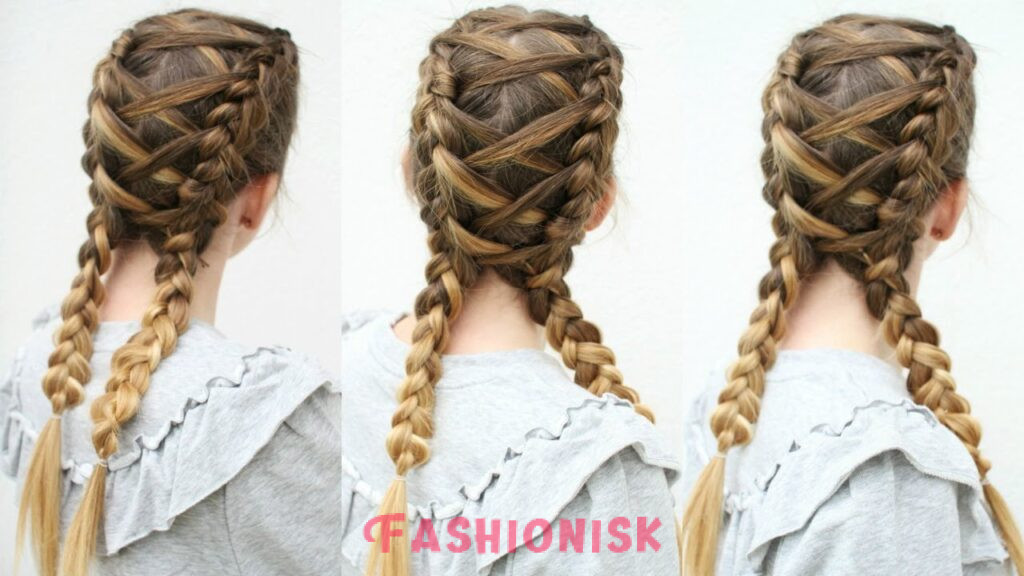 This style involves crossing sections of hair at the back before securing them into two cute pigtails. It adds an extra touch of style and playfulness to your baby girl's look. Without a doubt, Criss-Cross Pigtails are a lively and appealing choice that brings a fresh spin to a classic style.
Short and Shaggy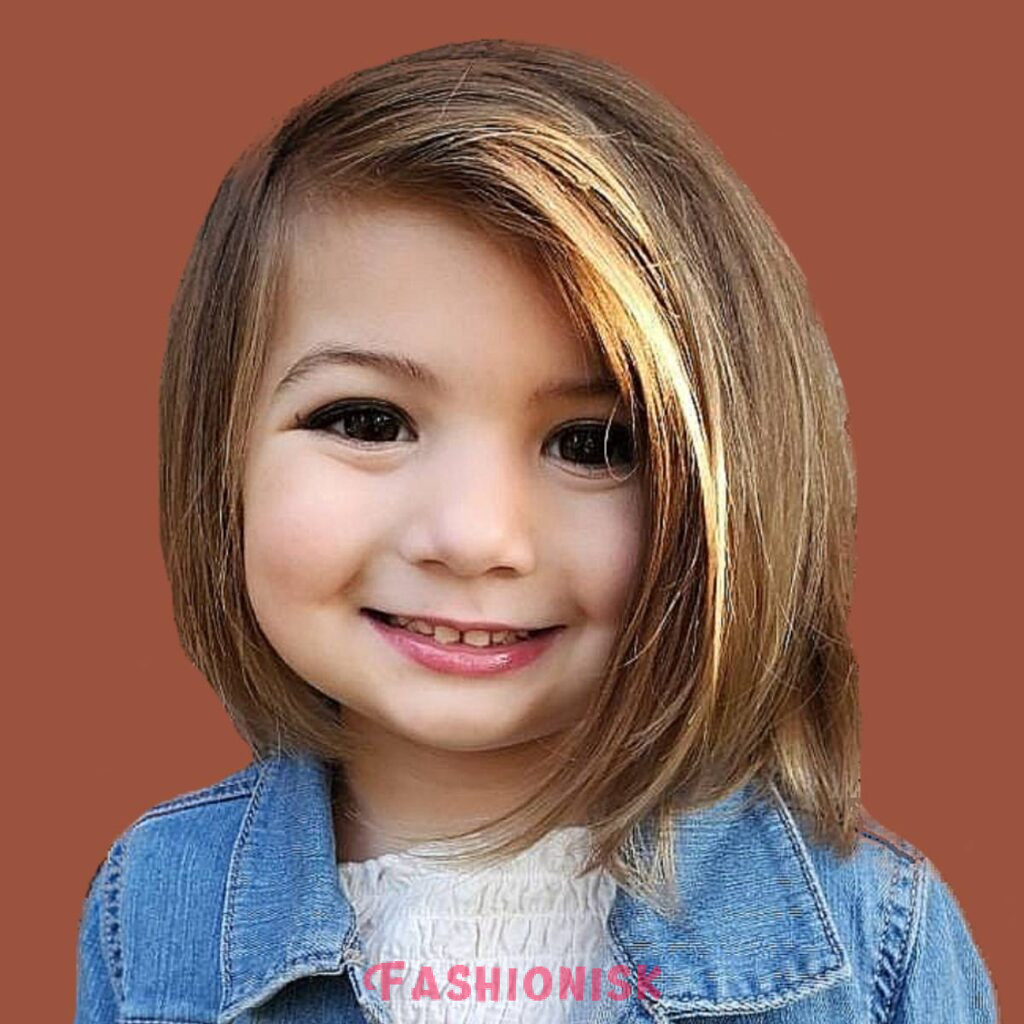 This style features a short, tousled cut that embraces a bit of messiness for a carefree look. It's perfect for those seeking a chic yet manageable hairstyle for their little girl. Certainly, the Short and Shaggy haircut is a stylish choice that radiates a laid-back vibe.
Space Buns
This hairstyle involves forming two buns at the top of the head, giving a look that's out of this world. Whether they're neatly done or a bit messy, they add a playful and unique touch to any look. Without a doubt, Space Buns are a trendy and fun style that captures the imagination.
Pinned-Up Curls Baby Girl Hairstyles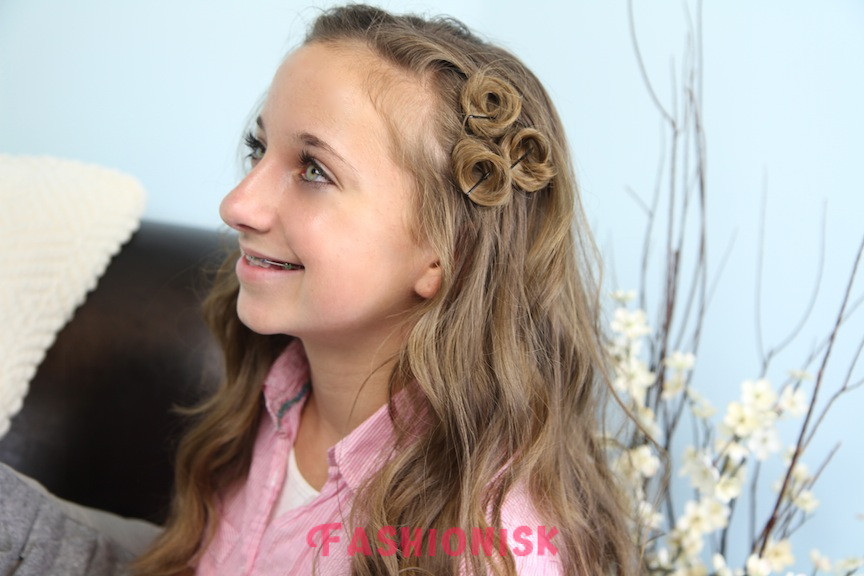 This style involves curling your baby girl's hair and then strategically pinning them up, creating a gorgeous updo that showcases her curls. Whether for a special occasion or just because, the Pinned-Up Curls offer an exquisite and timeless look for your little girl.
Wrapping Things Up
Baby girl hairstyles are a delightful realm full of charm, creativity, and immense diversity. From playful Double Buns to elegant Pinned-Up Curls, there's a hairdo to fit every mood, occasion, and personal preference.
Indeed, selecting the right hairstyle for your little one can make her feel special and confident. Whether it's an everyday look or a style for a special occasion, a well-chosen hairstyle is more than just a fashion statement; it's a celebration of your baby girl's unique personality and style.
However, it's important to remember that the best hairstyle for your baby girl is one that makes her feel comfortable and happy. So don't be afraid to experiment with different styles and find one that she loves the most. After all, the world of baby girl hairstyles is vast and full of exciting possibilities.
Frequently Asked Questions
What are some easy baby girl hairstyles for busy mornings?
There are many quick and easy styles for those busy mornings. The Classic Ponytail, Double Bun, or Pinned Back hairstyles are all simple, fast, and look great on baby girls.
How can I manage my baby girl's curly hair?
Curly hair can be managed by keeping it moisturized, detangling it with a wide-tooth comb, and using gentle, hydrating hair products. Styles like the Crown of Curls or Pinned-Up Curls can also help showcase and manage her curls.
Can I use hair accessories on my baby girl's hair?
Yes, hair accessories like bows, clips, or headbands can be a great way to add a fun element to your baby girl's hairstyle. Just make sure they're secure and not too tight to ensure her comfort.
Are braids a good idea for baby girls?
Braids like French Braids, Cornrows, or Waterfall Braids can be a great way to keep your baby girl's hair neat and out of her face. Plus, they're stylish and versatile.
How often should I wash my baby girl's hair?
The frequency depends on her hair type and activities. Typically, washing her hair 1-2 times a week with a gentle, baby-safe shampoo should be enough. However, if her hair tends to get dirty or oily quickly, or if she's been active, you might need to wash it more frequently.
People Also Searched For
Comments