#Women's Fashion
Bridal Lehenga: Decode the Best Styles for 2023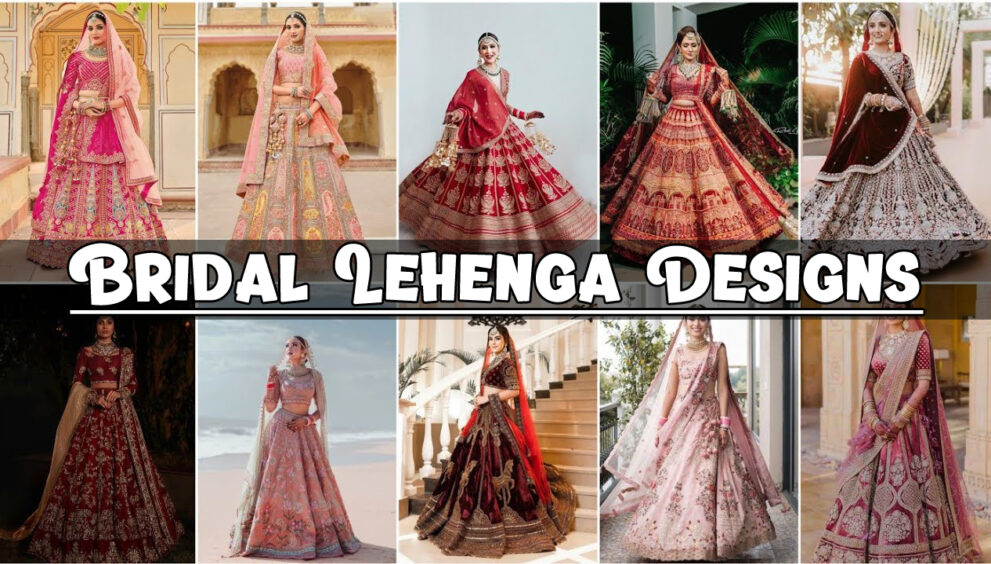 Bridal Lehenga holds a spot in the heart of every Indian bride. It's not just an outfit. It's a tradition wrapped in layers of elegance and cultural significance. The lehenga makes the bride the focus of her special day.
So what makes it so popular? The vivid colors are the first thing you notice. Vibrant reds, deep maroons, and royal blues are often the go-to shades. These colors have age-old ties to Indian customs.
Next comes the intricate work on the fabric. Think of zari, embroidery, sequins, and beadwork. Craftsmen put in hours to create these masterpieces. They weave in symbols like peacocks, lotuses, and paisleys that often tell a story. The artistry is truly remarkable.
From opulent silk to delicate georgette, the choices are endless. The fabric not only adds to the beauty but also makes you feel like royalty.
The design is another essential factor. Today, you can find lehengas with modern cuts and traditional silhouettes. Some brides opt for a timeless A-line style. Others go for the trendy fishtail design. Either way, the lehenga steals the show.
Last but not least is the personal touch. Many brides today choose to customize their lehengas. They add their initials, wedding date, or even a favorite quote. It's all about making the day unique to you.
The Bridal Lehenga is not just a dress. It's the epitome of all things beautiful in Indian culture. It combines craftsmanship, tradition, and individuality. For many, it's the outfit of their dreams. And rightly so. After all, it's a dress meant for a day as special as the bride herself.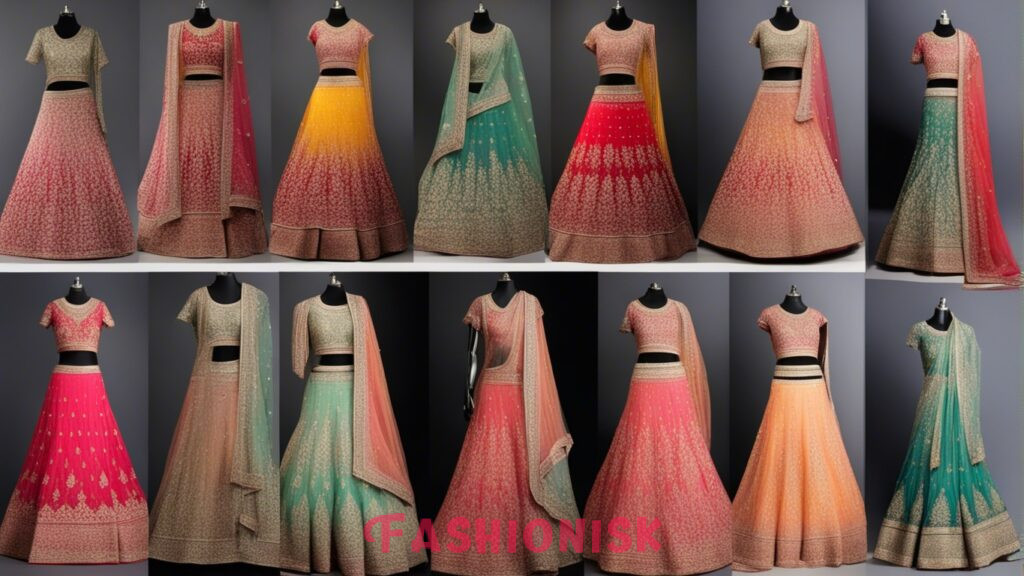 20 Bridal Lehenga Designs To Elevate Your Wedding Day
The options are limitless. Traditional designs still rule, of course. But modern twists are everywhere. Next, consider patterns. Floral elements often add a romantic touch. On the other hand, geometric shapes offer a modern edge. Now, think about embroidery. Options like zardozi work bring in opulence. Gota patti, meanwhile, offers timeless elegance. Don't forget fabric. While silk is a classic, lighter options like georgette are gaining ground. Then there's color. Red may be traditional, but now blues, greens, and even pastels are entering the scene. Finally, designers matter. Brands like Sabyasachi set trends, but smaller boutique designers are also making their mark.
Pink Bridal Lehenga
It is the epitome of grace and femininity. It's become a hot favorite among modern brides. First, let's talk color. Pink is soft yet stunning. It stands out but in a subtle way. Next, the designs. From florals to geometric patterns, pink offers a versatile canvas. The artisans often use silver or gold embroidery to lift the color even more. Now, fabric choice. Whether it's silk, georgette, or satin, pink shines in every material. Finally, customization. Some brides opt for personal touches like initials or love quotes.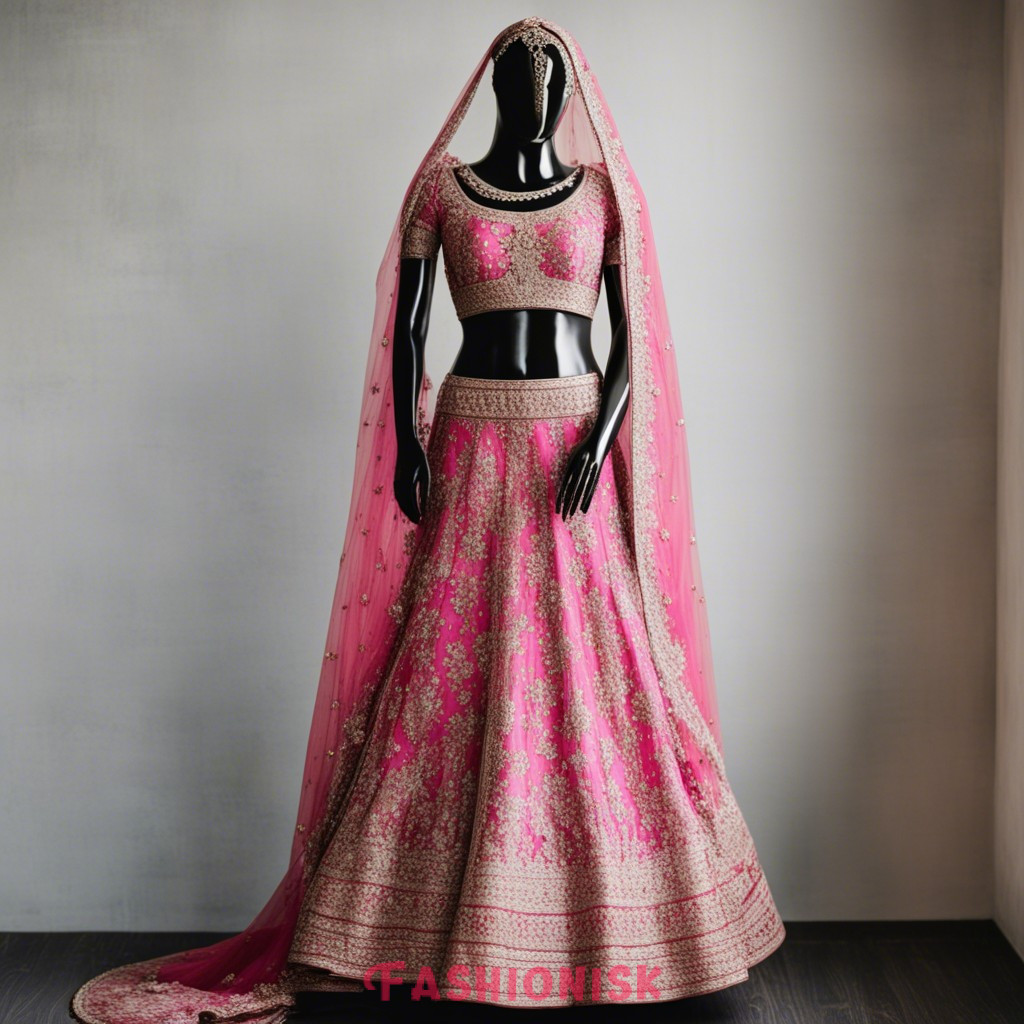 Royal Red Bridal Lehenga
It screams tradition and glamour. It's the color of love, passion, and auspicious beginnings. Let's start with the shade. The red can range from tomato to crimson to wine. Each hue brings its own vibe. Then, the artwork. Gold embroidery on red is a classic. It brings out the richness of the color. Fabric also plays a big role. Silk and velvet are top choices for that royal look.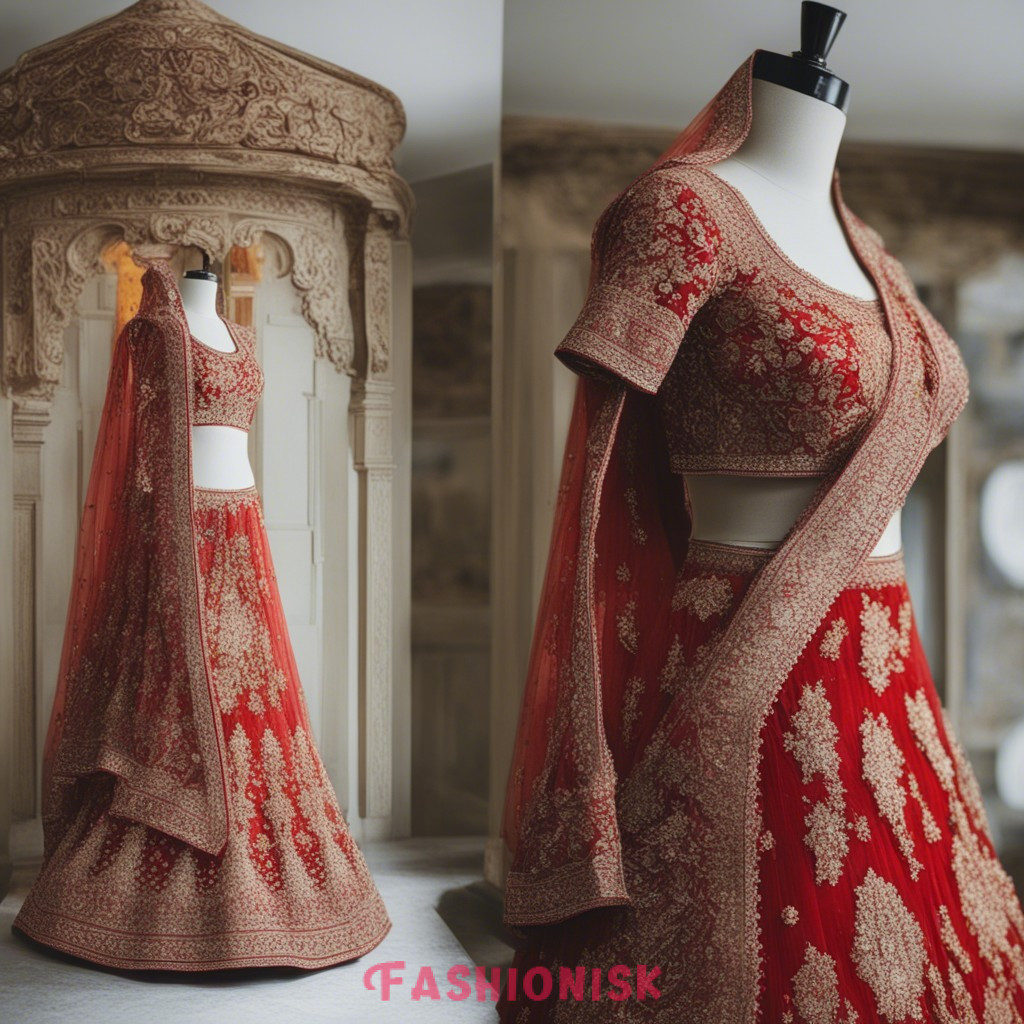 Wedding Bridal Lehenga
It is the centerpiece of any Indian nuptial ceremony. First off, variety. There's a lehenga for every bride out there. Whether you like heavy artwork or a minimalist style, you've got options. Next, the fabrics. Silk, georgette, satin, the list goes on. Each material adds a unique flair to your outfit. Then, the colors. From classic reds to modern pinks and violets, you can pick what suits you best.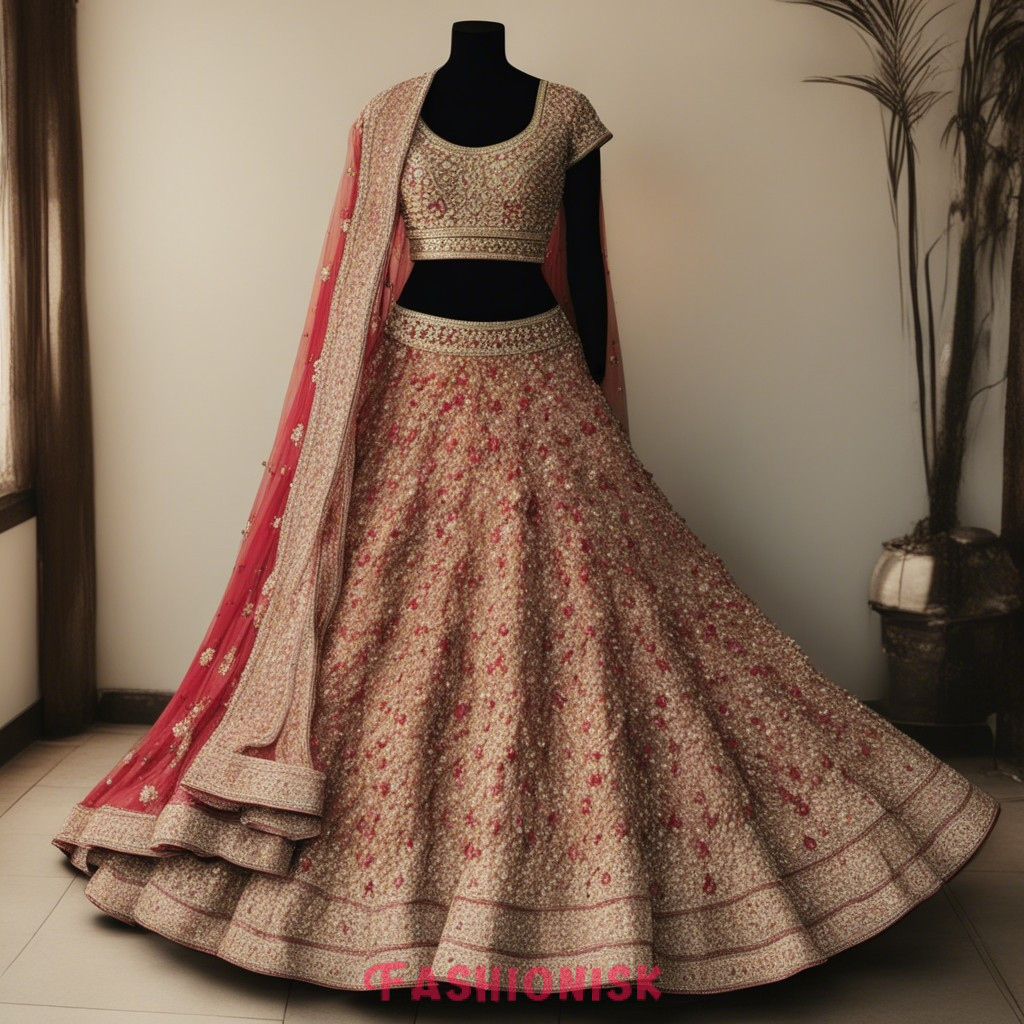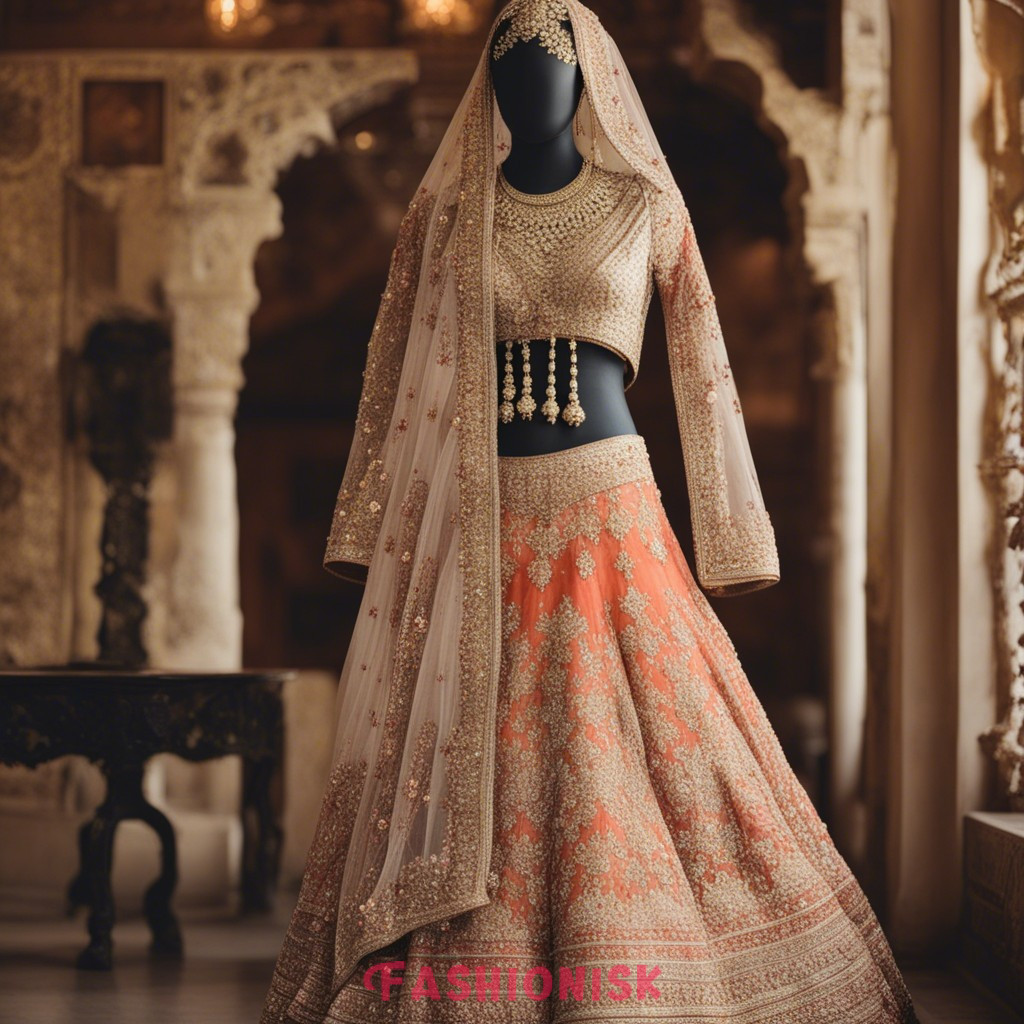 Designer Bridal Lehenga
It takes bridal fashion up a notch. First things first, the exclusivity. These lehengas come from the drawing boards of top designers. That means unique patterns and high-end fabrics. Then, the fit. Designer outfits offer a tailored experience. They fit like a glove. Customization is another perk. Many designers let you tweak designs to match your taste.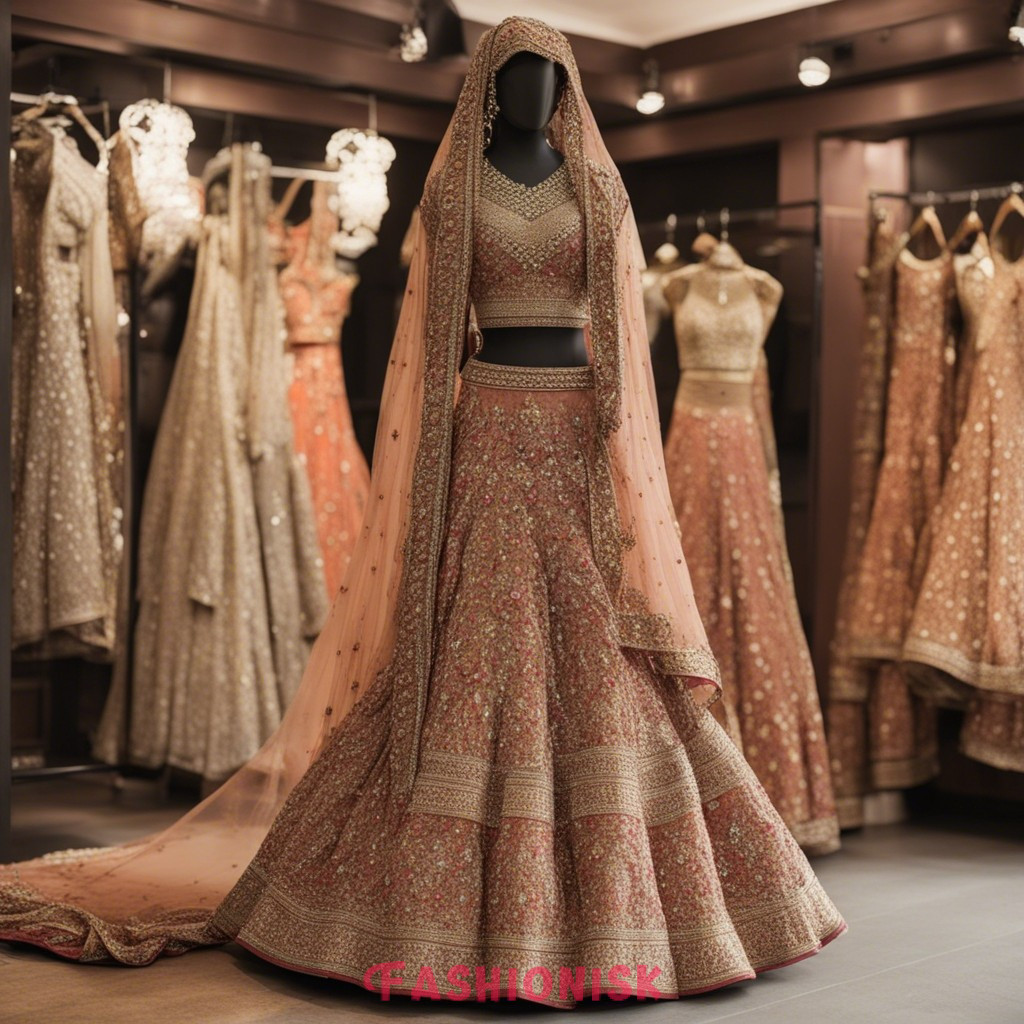 Maroon Bridal Lehenga
It offers a blend of tradition and modernity. Let's start with the color. Maroon is deep. It's sophisticated. It's an alternative to the more common red but holds the same cultural significance. Next, let's talk about design. Whether it's gold or silver detailing, maroon makes a great background. As for the fabric, silk and velvet are the most popular choices for a luxurious feel. So, if you're looking for something that combines tradition and elegance, Maroon Lehenga is your pick.
Golden Bridal Lehenga
It is a vision of opulence and class. First, the color gold signifies prosperity and grandeur in many cultures. It's a bold choice. It screams luxury from the get-go. Now, let's consider the detailing. Often, the golden fabric pairs well with intricate embroidery. This could be in contrasting or matching shades. Next up, the fabric. Usually, designers go for materials that hold luster like silk or satin. These fabrics make the gold pop even more. So, if you aim to shine like the star you are on your big day, Golden Lehenga could be your perfect match.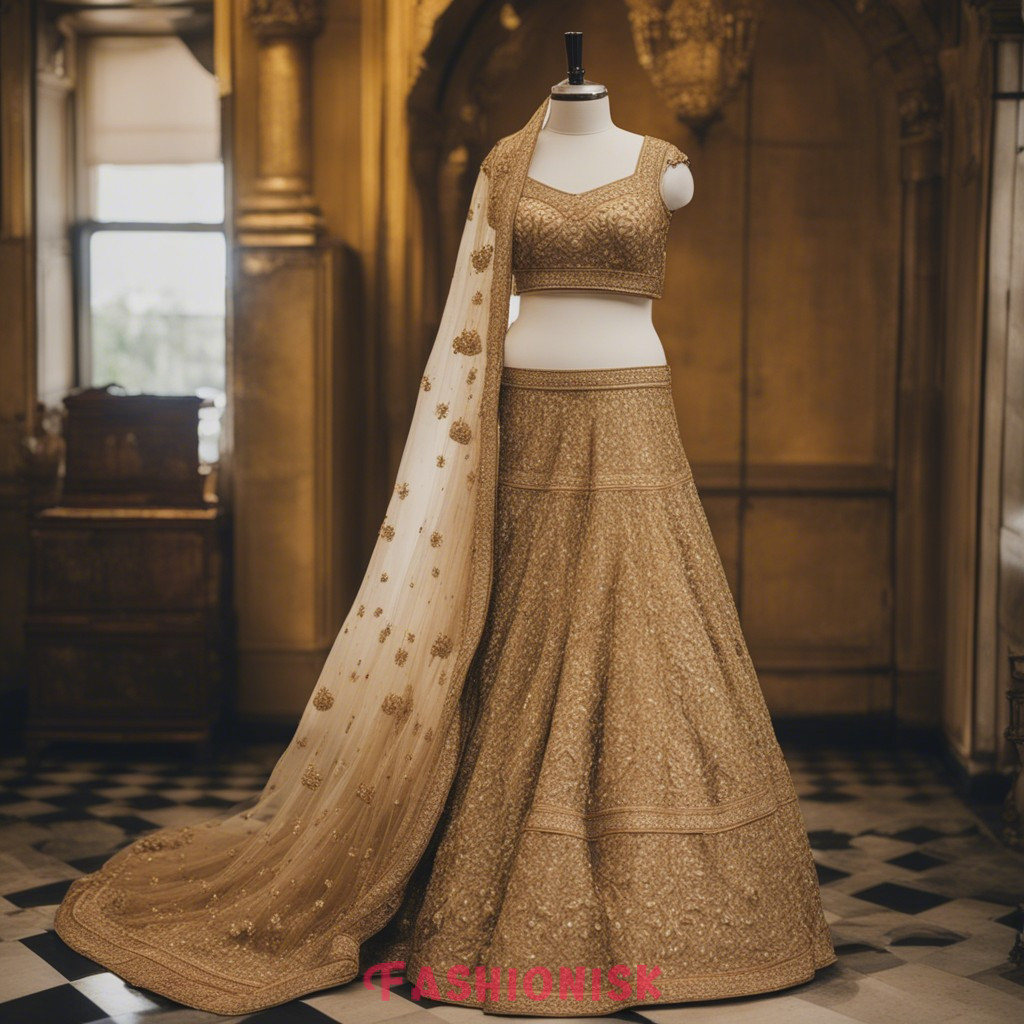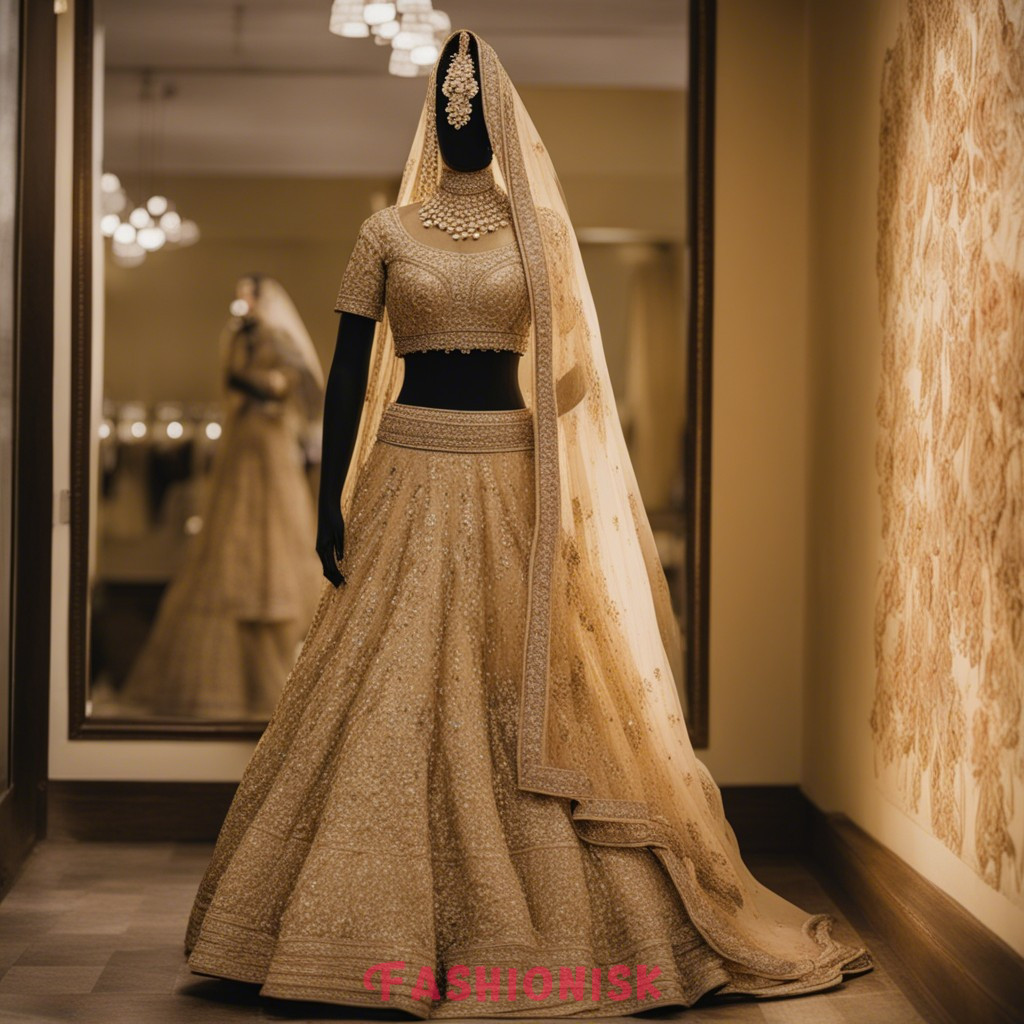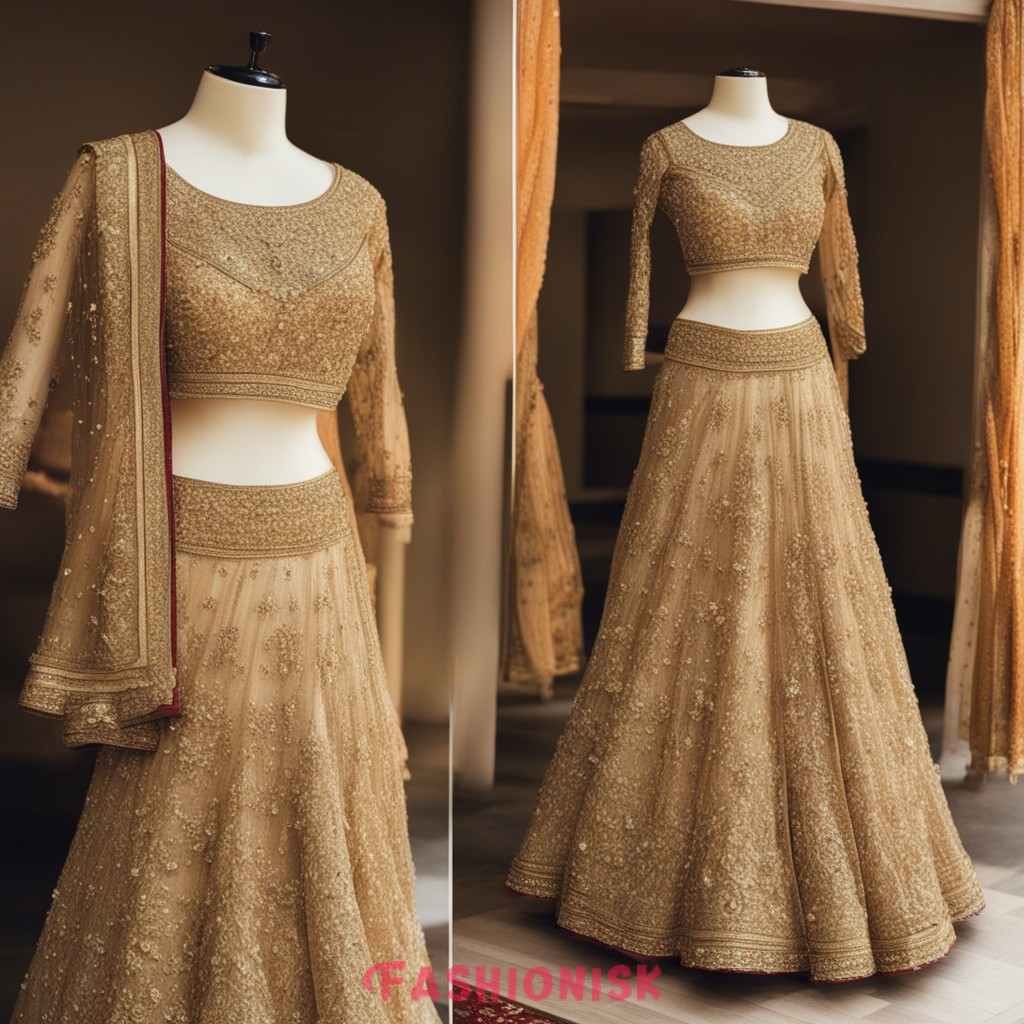 Rani Pink Bridal Lehenga
This is for the bride who wants to blend tradition with a touch of modern flair. First off, the color. Rani pink is vibrant. It's a hue that commands attention without being too overpowering. Then comes the detailing. Silver or gold embroidery can add a royal touch. As for fabrics, silk and georgette are popular choices. They hold the color well and offer great fall and fit.
Sabyasachi Bridal Lehenga
A Sabyasachi Lehenga is the dream of many brides. Why? First, the designer, Sabyasachi, is a name synonymous with luxury bridal wear in India. Now, the designs. They are intricate and reflect deep-rooted Indian aesthetics. We're talking heavy embroidery, classic motifs, and opulent fabrics. Next, the color palette. From deep reds to elegant pastels, each hue is thoughtfully chosen. The best part? Each piece tells a story. It reflects the culture and craftsmanship of India.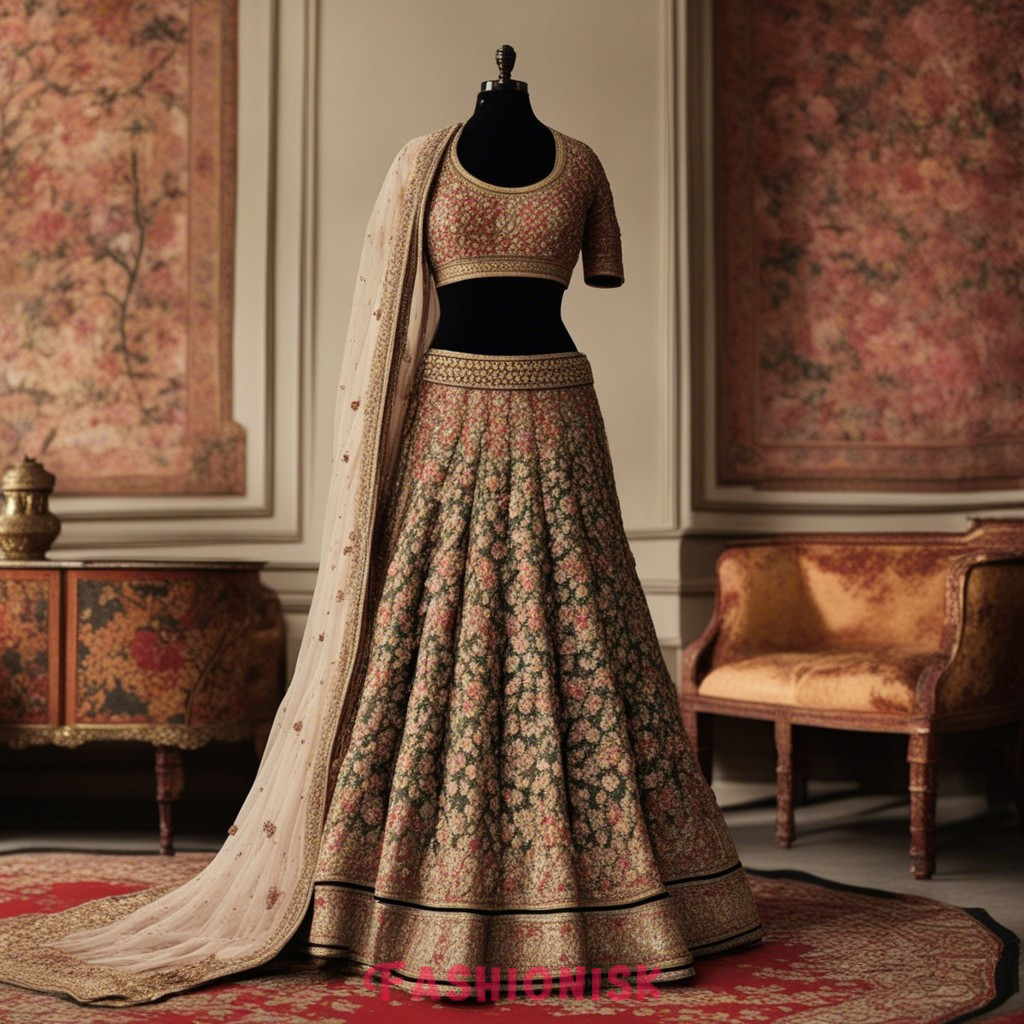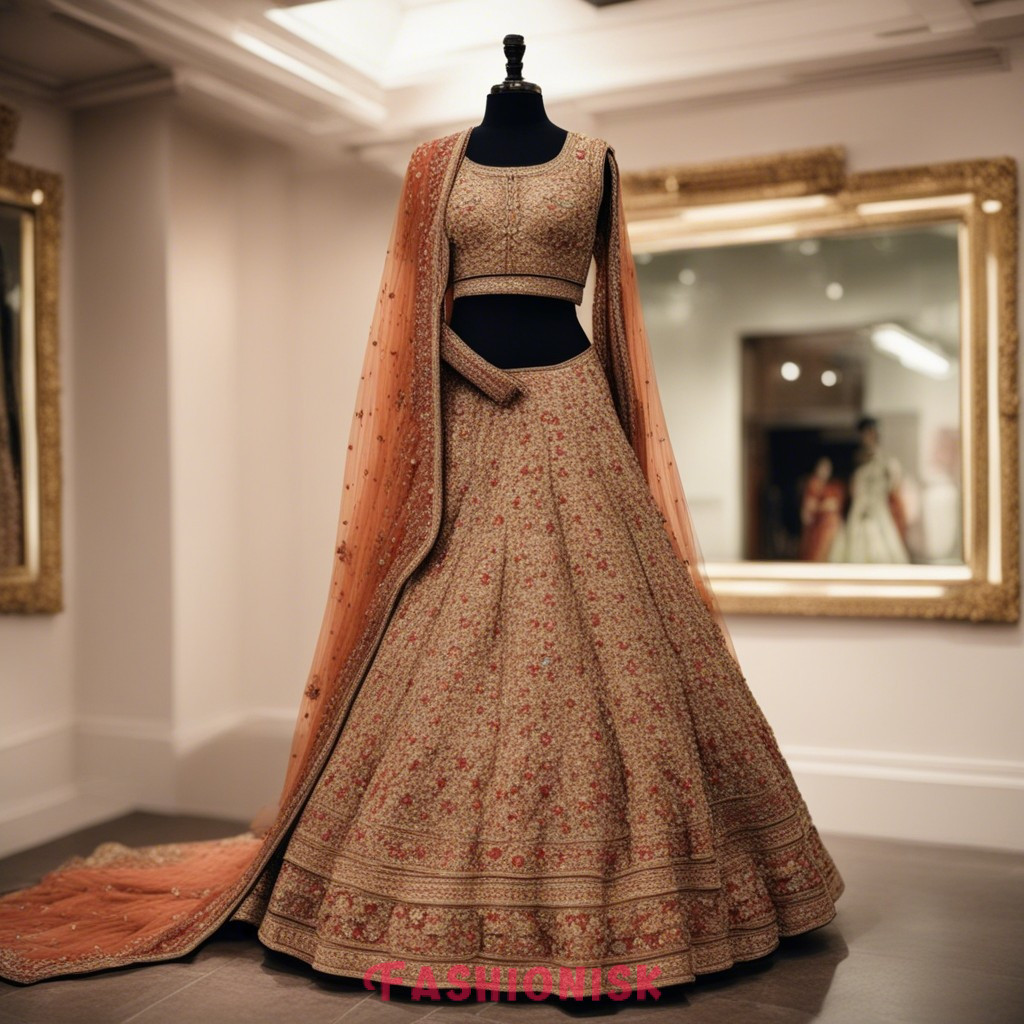 Pakistani Bridal Lehenga
It brings a different set of aesthetics to the table. First up, the designs. They often feature detailed embroidery with a mix of vibrant colors. Think greens, blues, and golds together. Then comes the fabric. Chiffon and silk are popular choices. They add a soft flow to the garment. Now, the cut. Pakistani lehengas often have a more flowing, ethereal silhouette compared to their Indian counterparts.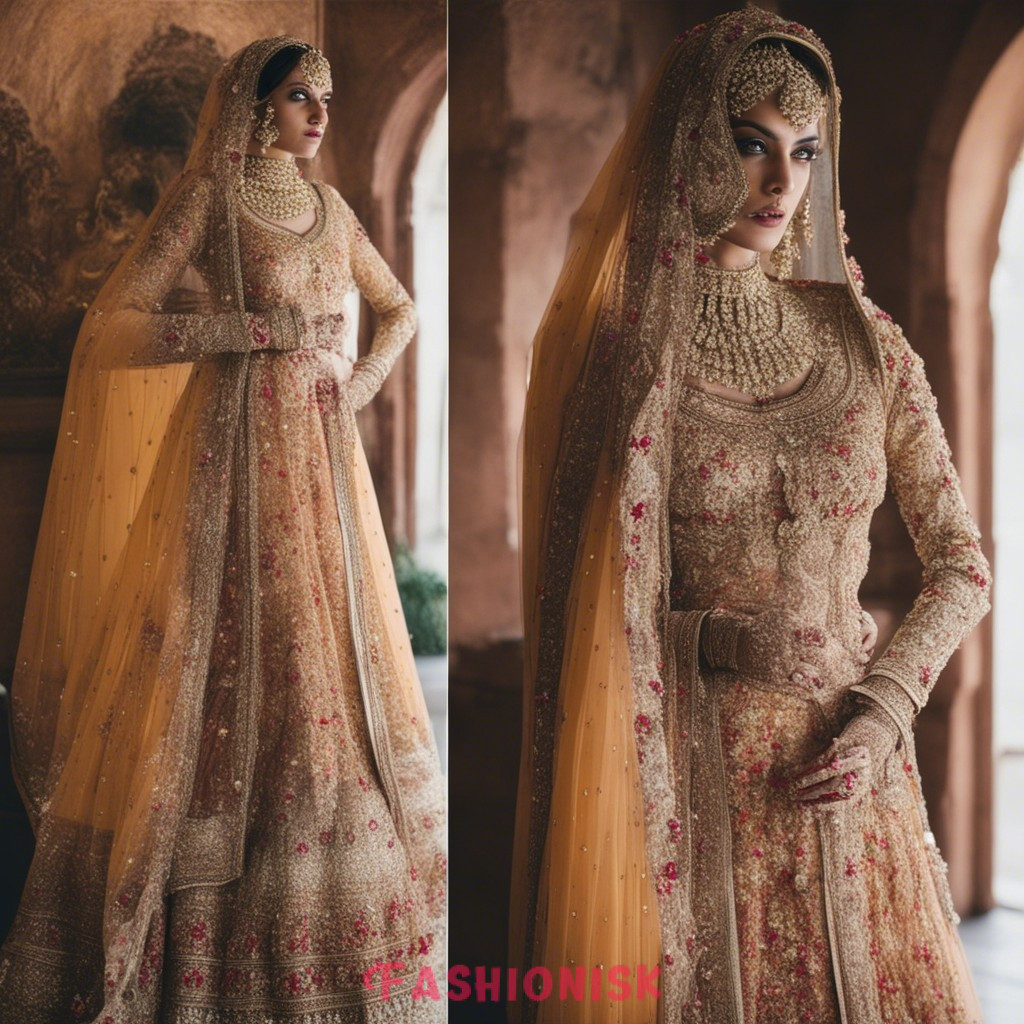 White Bridal Lehenga
White is breaking all the rules and how! Traditionally, white was a color many Indian brides shied away from. Not anymore. First, let's address the color. White symbolizes purity and new beginnings. It's a blank canvas ready for artistic expression. Next, the designs. White pairs well with all kinds of embroidery and beadwork. Whether it's gold, silver, or multicolored, the options are endless. Now, the fabrics. Georgette, satin, and silk are popular picks. They make the white look even more pristine.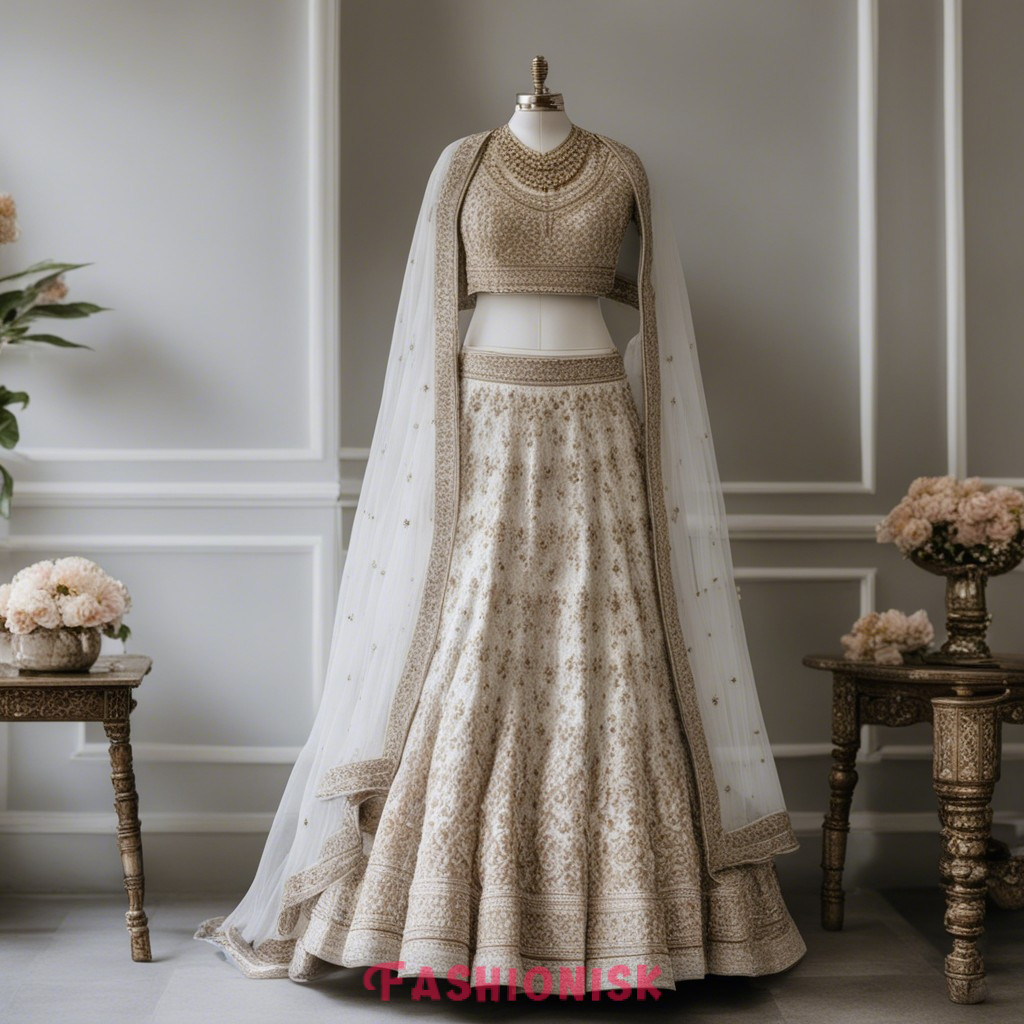 Heavy Bridal Lehenga
It is for brides who love grandeur and opulence. First, let's focus on the detailing. Intricate embroidery, stone settings, and elaborate beadwork dominate the design. Every inch of the fabric tells a story. Next, the weight. These lehengas are literally heavy, filled with materials and work that add heft. But worry not! Designers make sure the weight distributes evenly. It's all about comfort and style. Fabrics like silk and velvet are common picks. They can hold the heavy detailing well.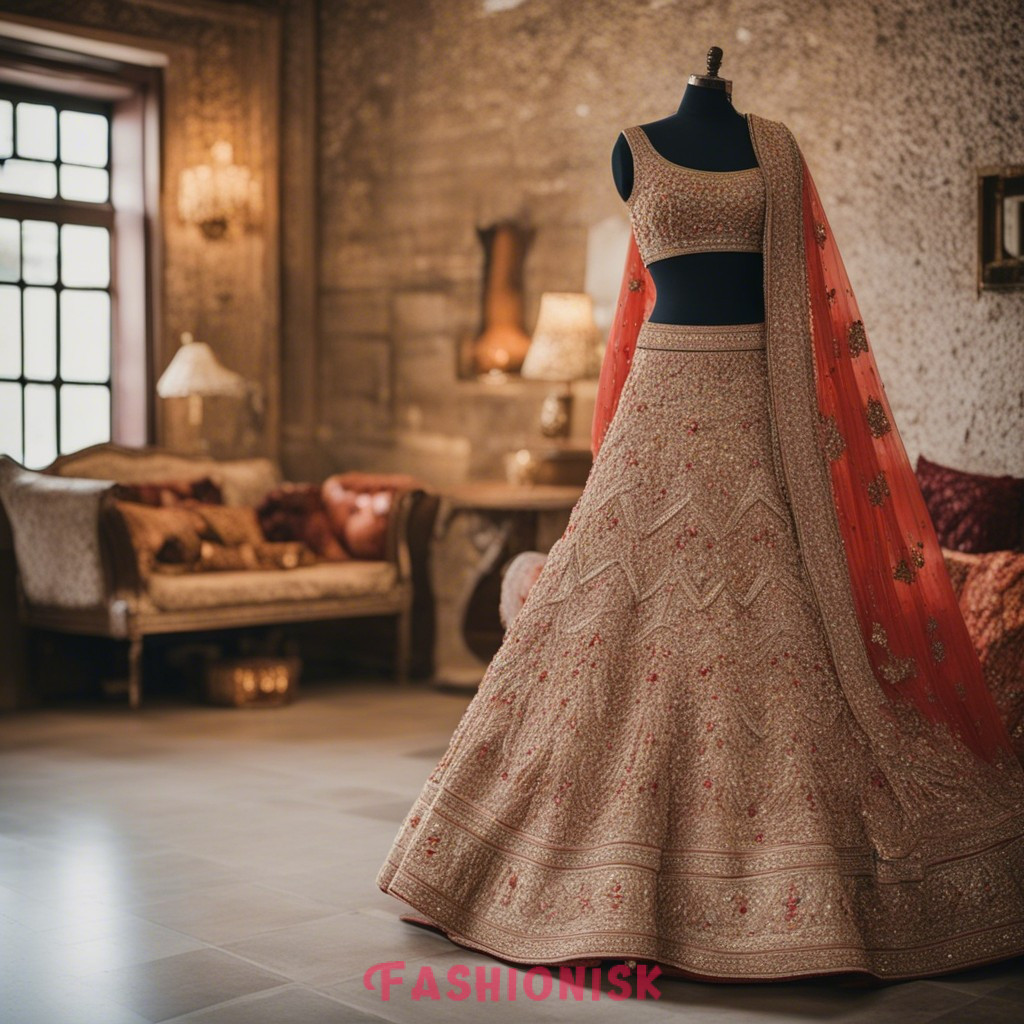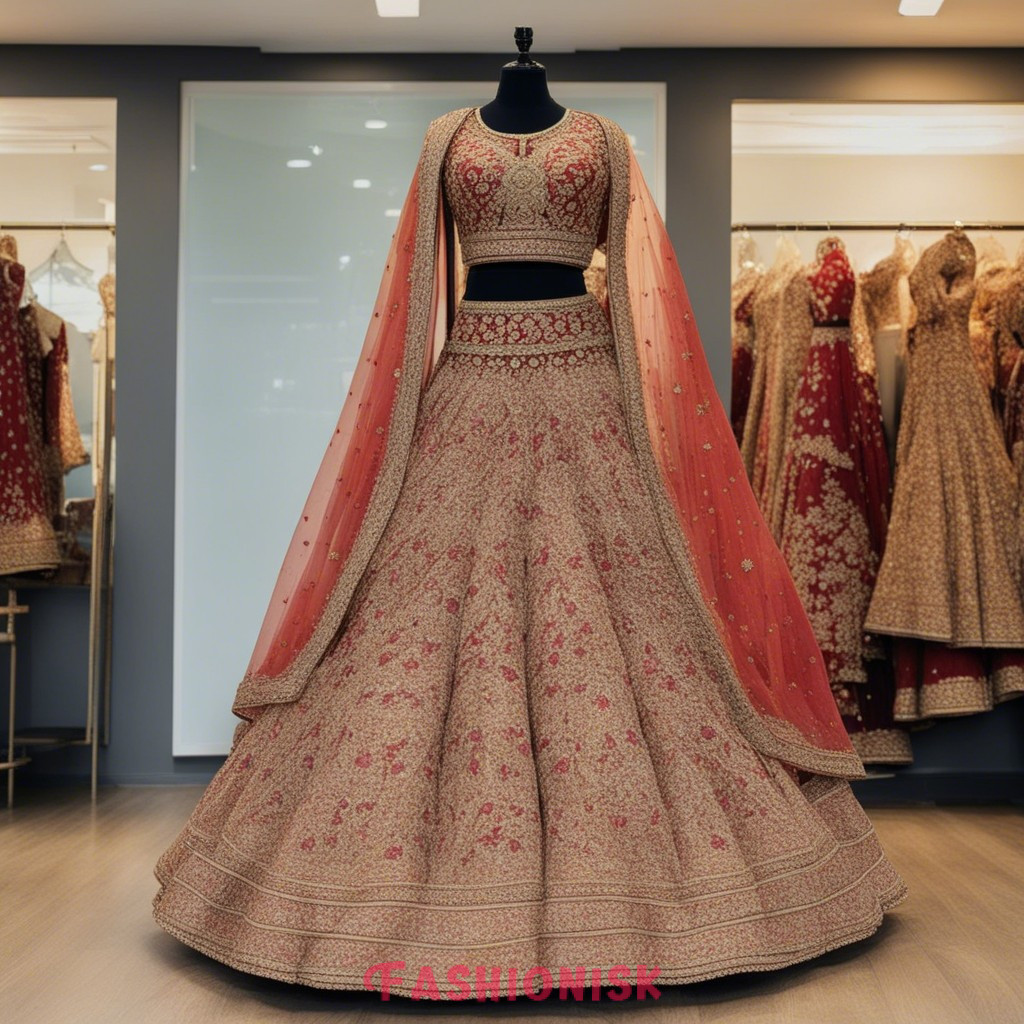 Manish Malhotra Bridal Lehenga
It is the epitome of modern Indian glamour. Let's talk about the designer first. Manish Malhotra sets trends. He defines what's hot in bridal fashion. Now, the lehengas. They are a perfect blend of contemporary and traditional. Next up, fabrics and colors. From vibrant pinks to sophisticated creams, his color palette is diverse. Silk, tulle, and georgette are often the fabrics of choice.
Rajasthani Bridal Lehenga
It transports you to the royal past of Rajasthan. First, the colors. Bright hues like orange, red, and yellow are common. They mirror the vibrant culture of the region. Next, the craftsmanship. Traditional Rajasthani techniques like gota patti and bandhani often adorn the fabric. These techniques have been passed down for generations. Now, the material. Silk and cotton are popular choices, reflecting the region's climate and history.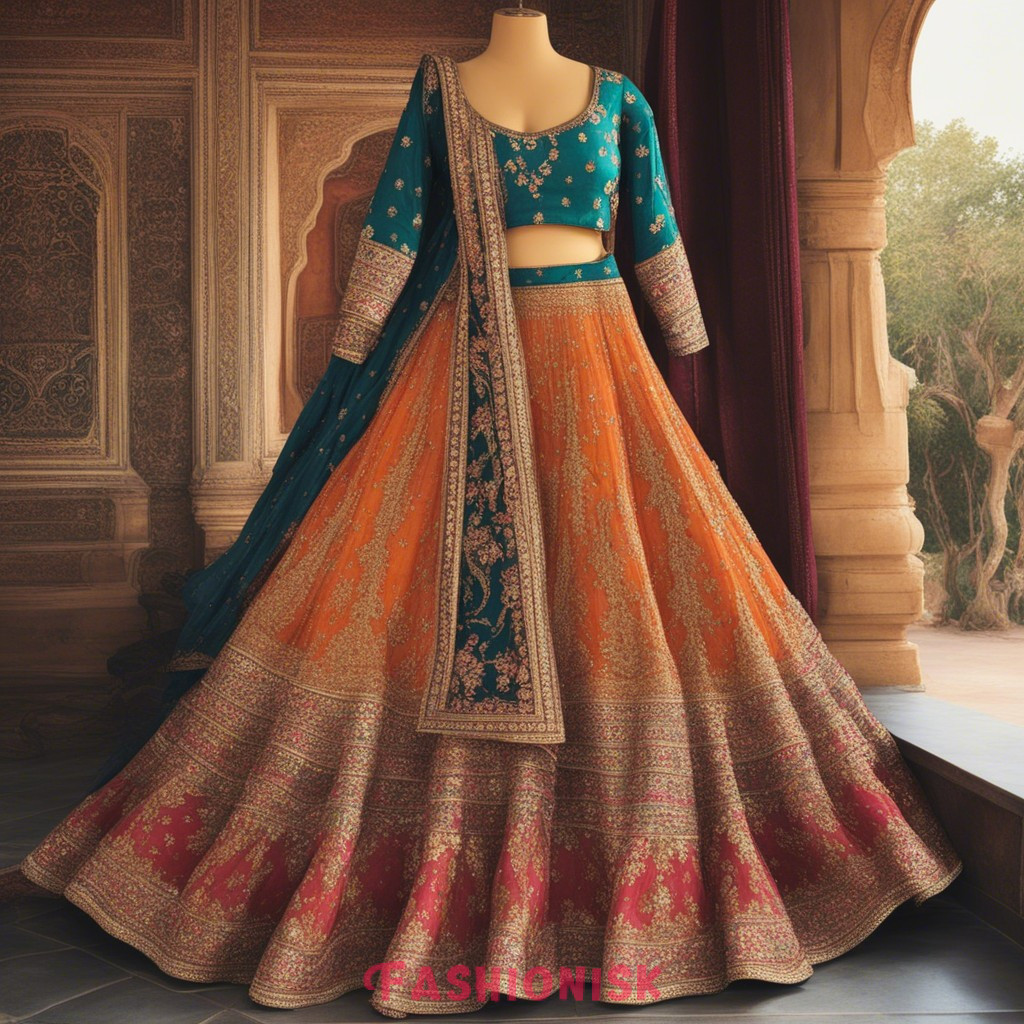 Green Bridal Lehenga
It is a breath of fresh air. It's unconventional and striking. First, the color. Green is versatile. It suits many skin tones and offers a variety of shades. Think emerald, teal, or mint. Then comes the design. Gold or silver embroidery looks stunning on green. Even multi-colored detailing works great. As for fabric, silk and georgette hold the color well. So, if you're looking to break away from the norm and make a unique style statement, a Green Lehenga is the way to go.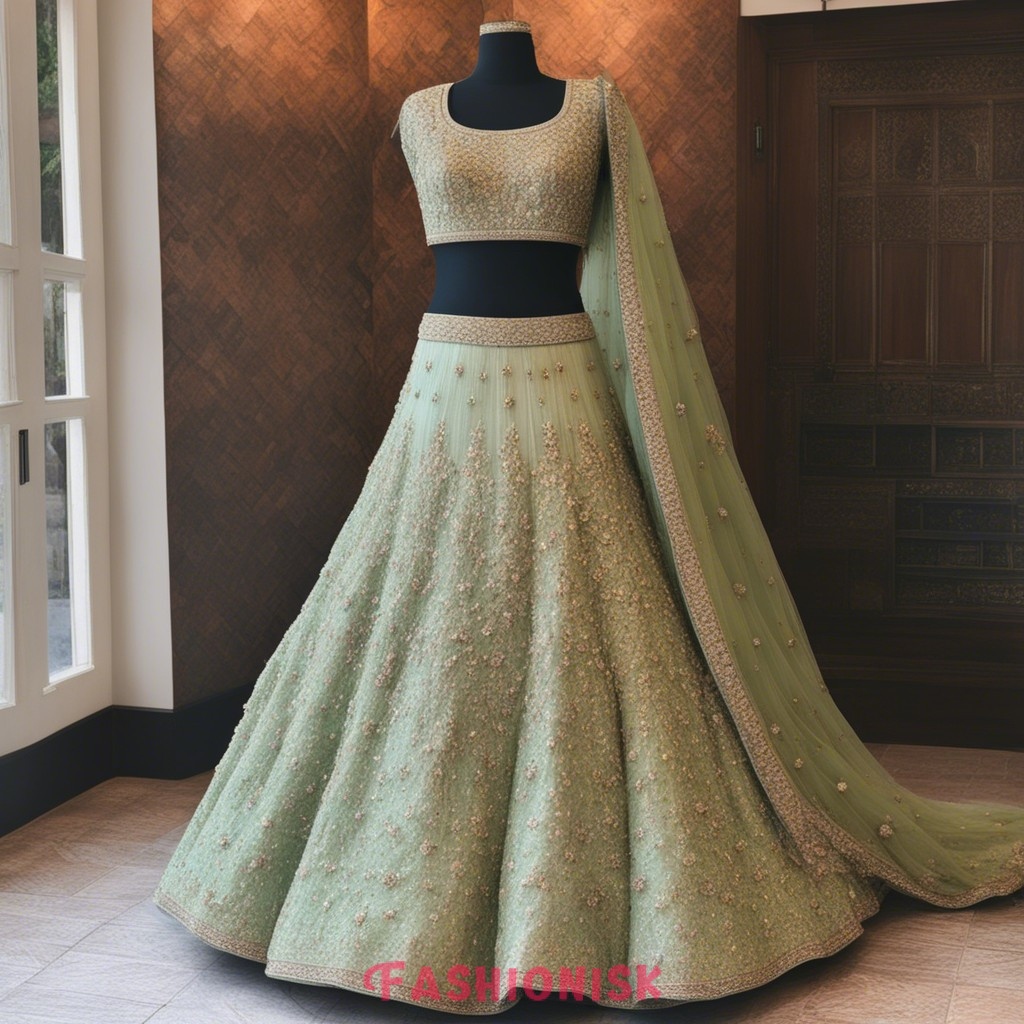 Velvet Bridal Lehenga
It adds a touch of vintage glam to your wedding look. First, the fabric. Velvet is lush, soft, and luxurious. It screams opulence. Next, the colors. Deep hues like maroon, navy, and emerald look amazing in velvet. Now, the design. Because the fabric is rich, designers often opt for subtle embroidery or stone work. This balance ensures the lehenga isn't overwhelmingly heavy.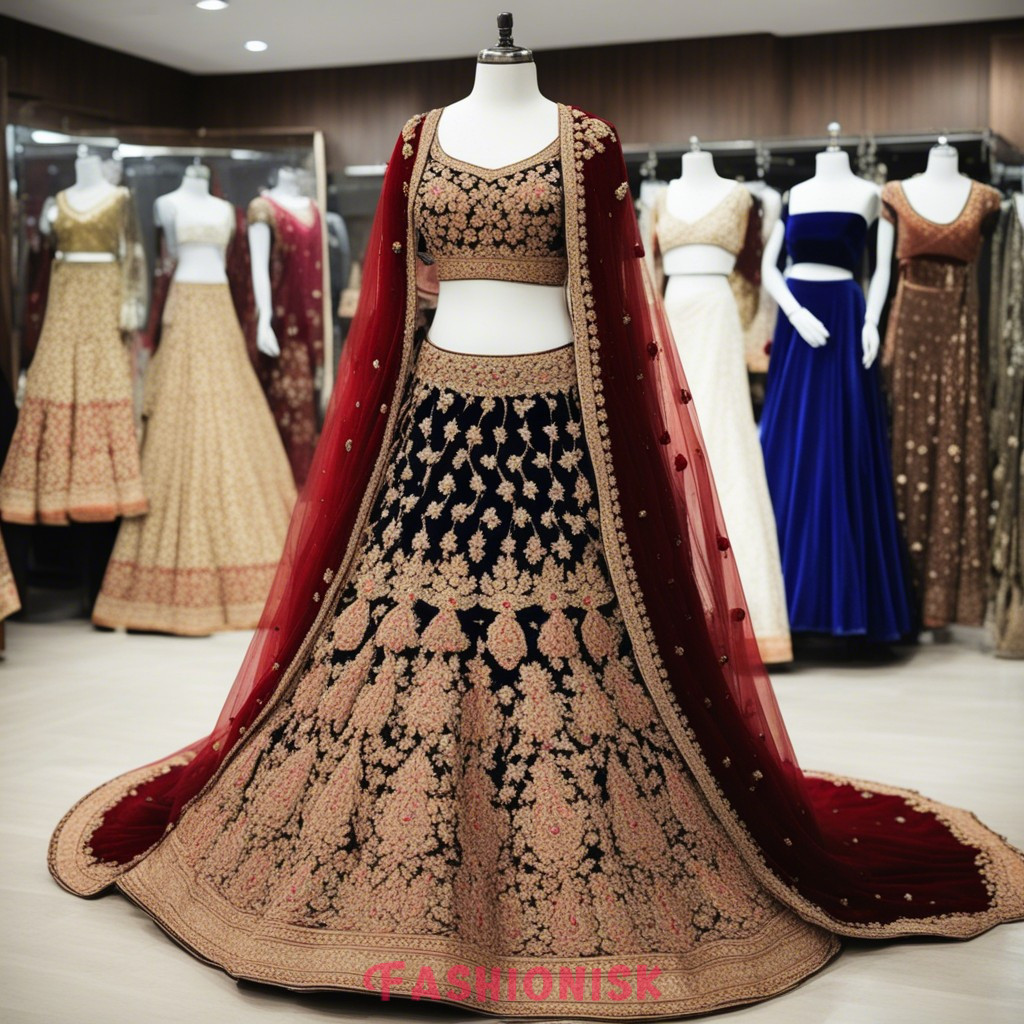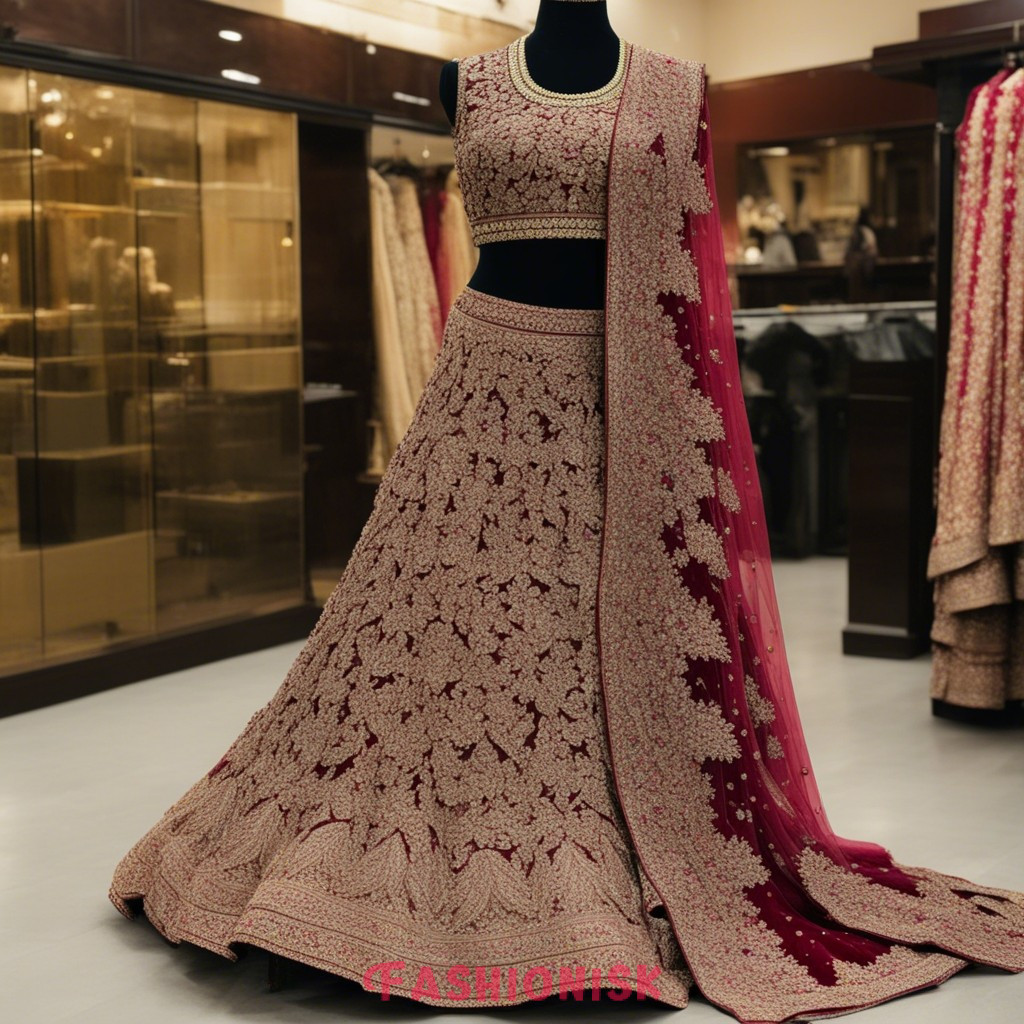 Yellow Bridal Lehenga
It is a celebration of joy and new beginnings. Let's start with the color. Yellow stands for happiness and freshness. It's vibrant without being too bold. Now, the design. Whether it's intricate gold embroidery or subtle silver work, yellow serves as an ideal backdrop. Next, the fabric. Silk and georgette are popular choices for a yellow lehenga. They catch the light beautifully and make the yellow pop.
Blue Bridal Lehenga
It is all about modernity and elegance. First up, the color. Blue is soothing. It's also regal. From navy to turquoise, the shades are endless. Now, let's talk design. Blue pairs well with both gold and silver embroidery. Add some pearls and you're set. As for fabric, satin and silk are popular. They give that perfect shine and fall to the lehenga.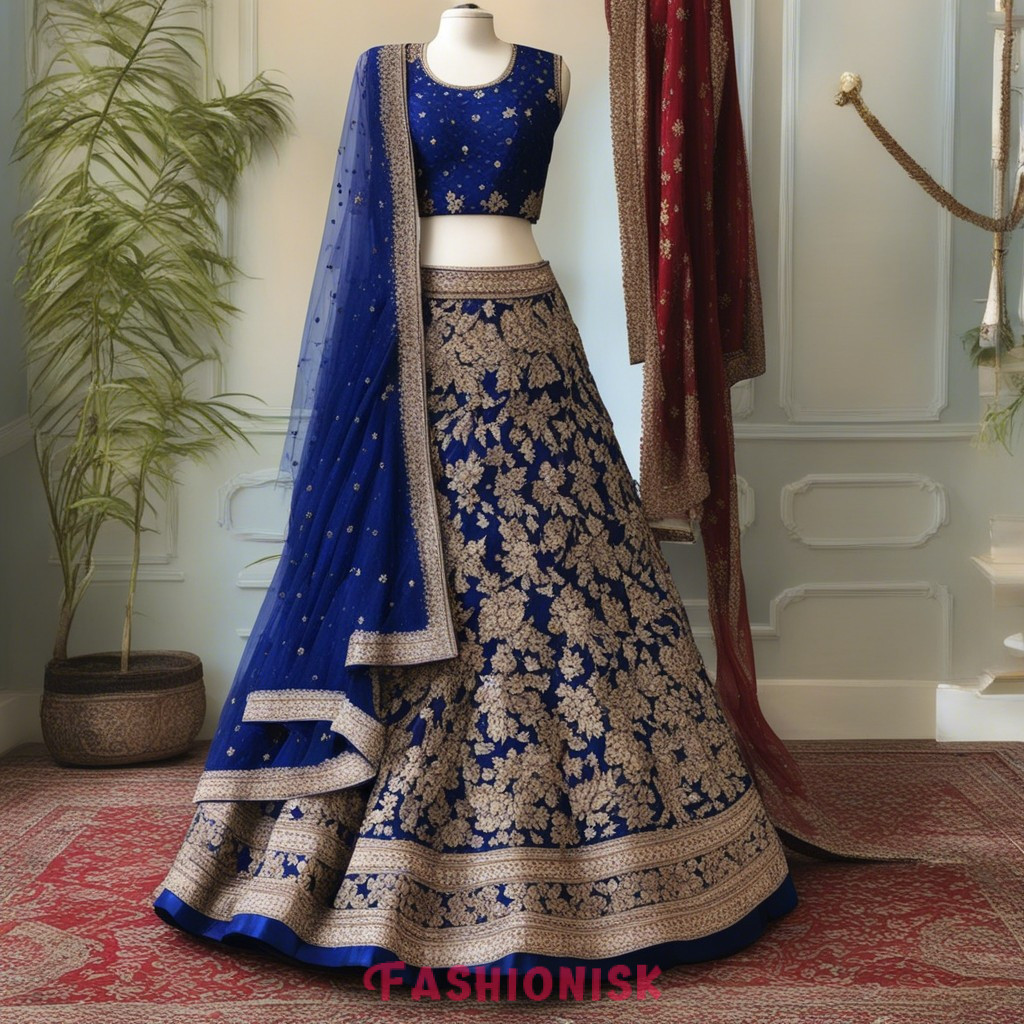 Banarasi Bridal Lehenga
It is a classic that never goes out of style. First, the origin. It comes from Varanasi, a city known for its textile excellence. Now, the fabric. It's usually silk, woven with gold or silver threads. Then comes the design. Traditional motifs like flowers, vines, and paisleys are common. Each pattern is rich in symbolism and history. Finally, the colors. Reds and pinks dominate, although modern brides are exploring more.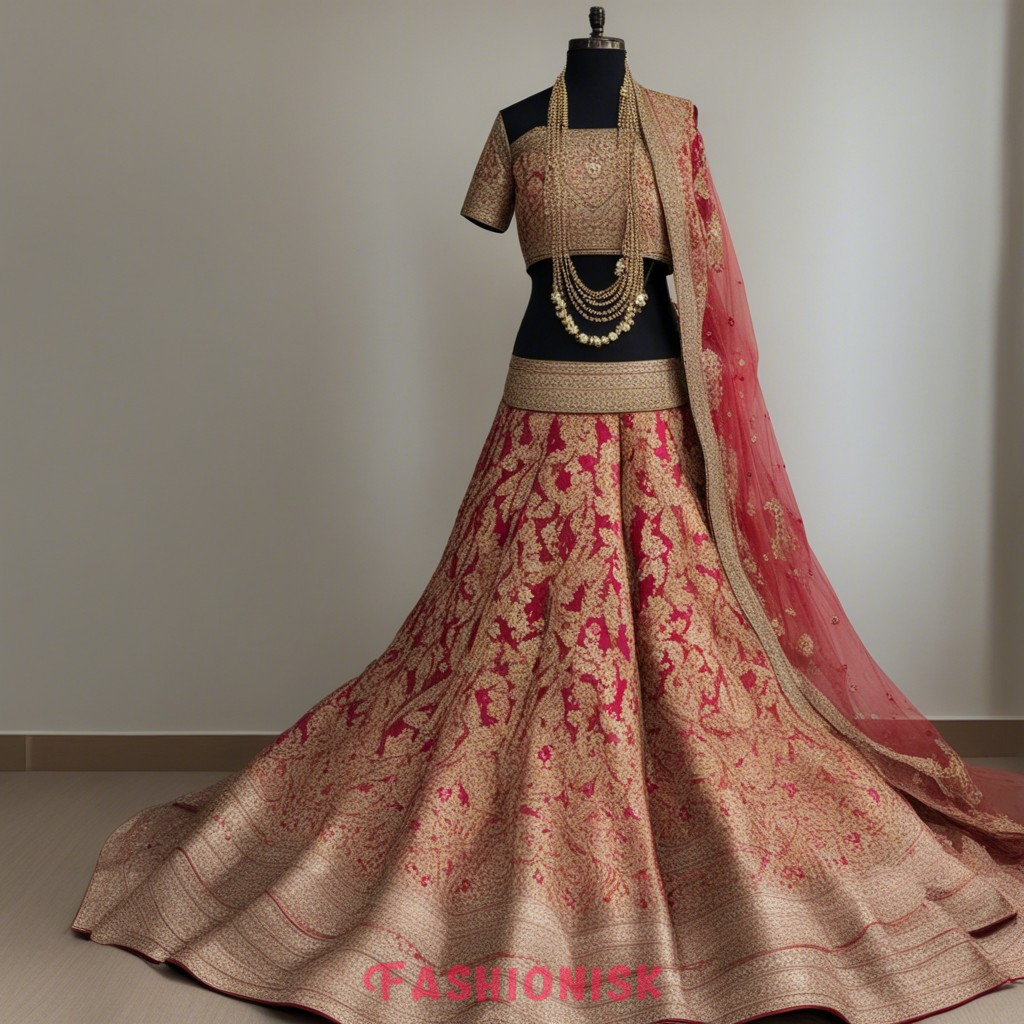 Orange Bridal Lehenga
It is the perfect blend of tradition and flair. Let's kick off with the color. Orange is vibrant. It stands out but is not as bold as red. Next, the design elements. Gold embroidery looks stunning on orange. It adds a royal touch. Now, the fabric. Silk is the top choice, but georgette also looks lovely. These fabrics complement the brightness of orange.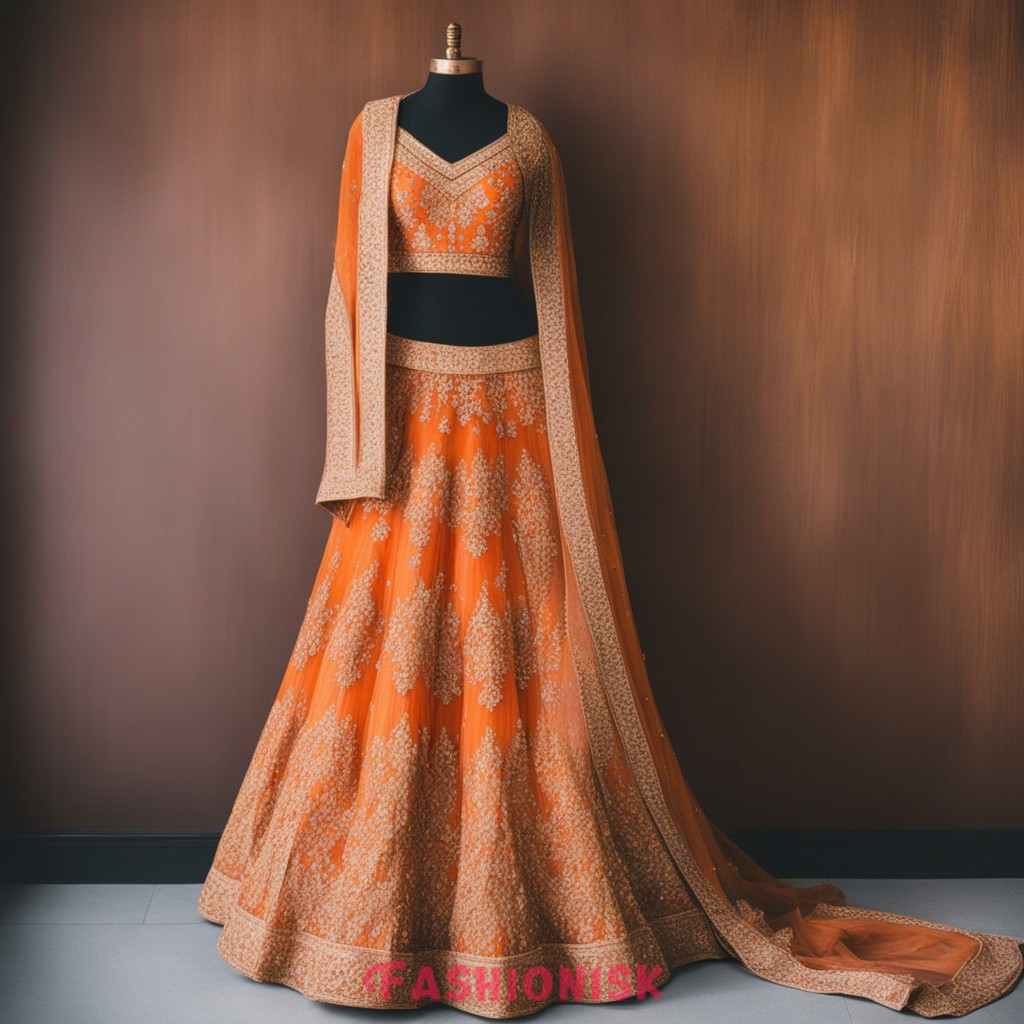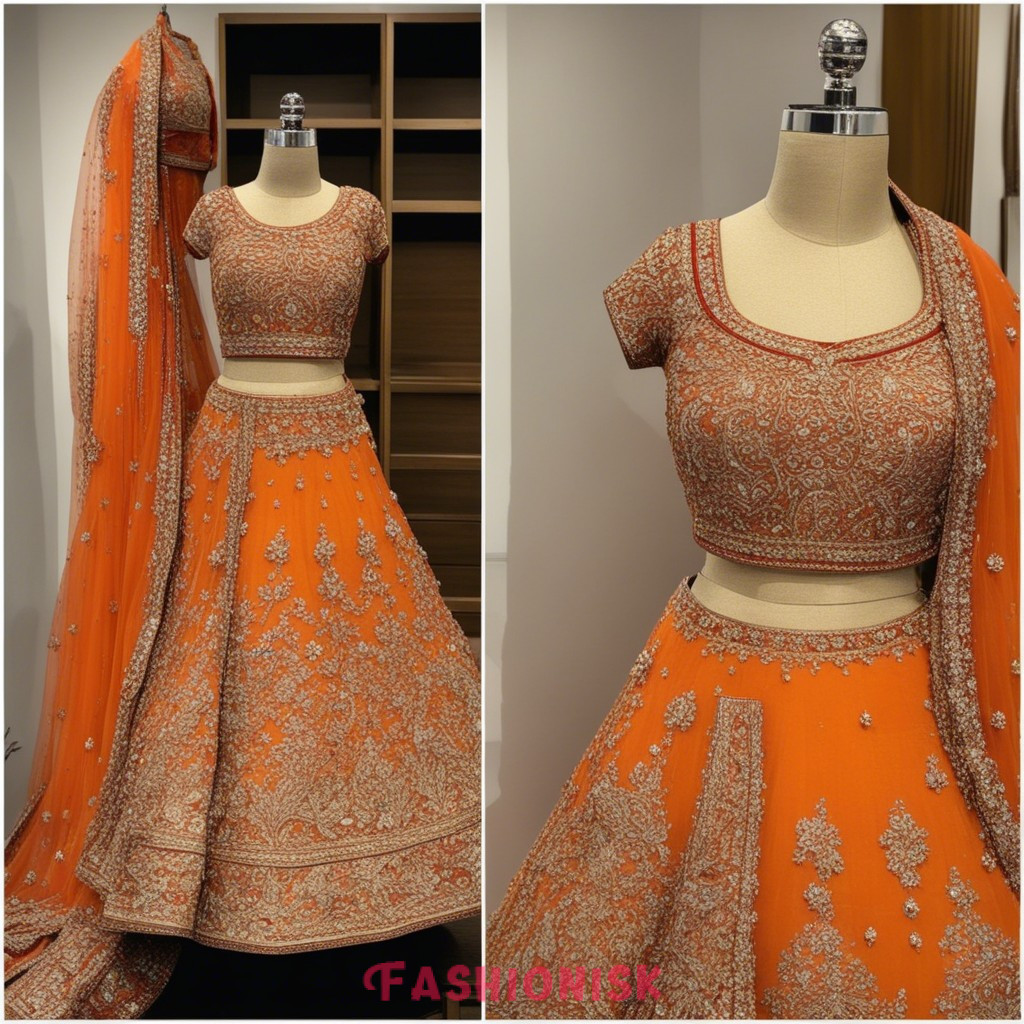 Purple Bridal Lehenga
It is for the bride who dares to be different. First, let's consider the color. Purple is associated with luxury and sophistication. It's also a bit mystical. Next, the design. Silver detailing often looks best on purple. It gives a fairy-tale touch. As for the fabric, velvet and silk are common picks. They add to the royal feel of the color.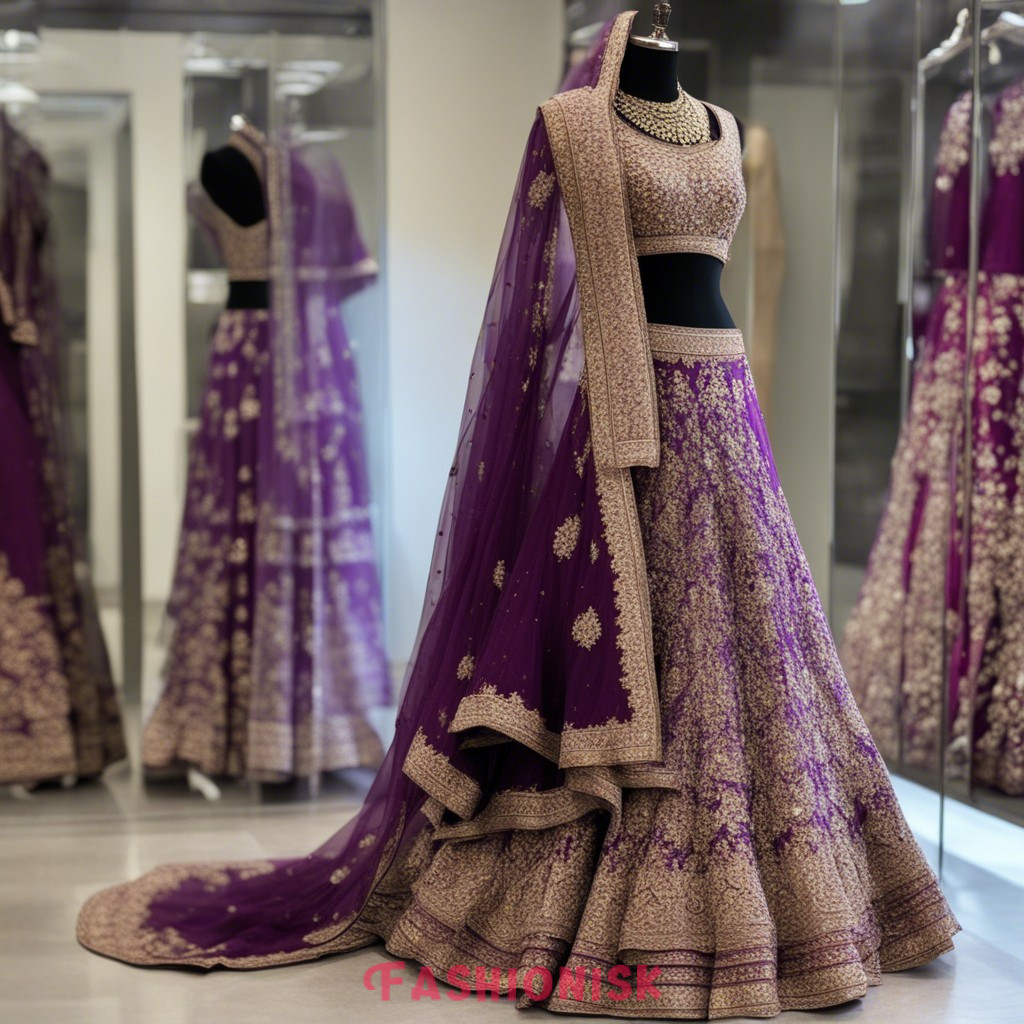 Unlock Your Dream Wedding Look
Know Your Budget: Before diving into shopping, set a realistic budget. This narrows down options and helps you focus.
Identify Your Style: Are you a traditional bride or a modern one? Your personal style will guide your choice of lehenga design.
Color Matters: Don't stick just to reds and pinks. Explore other shades that complement your skin tone.
Quality Over Quantity: Prioritize high-quality fabrics and embroidery. They make the outfit stand out and are also more comfortable.
Body Shape: Understand your body type. Some styles flatter certain shapes more than others.
Comfort is Key: Remember, you'll wear this for hours. Choose a comfortable fabric and fit.
Season Sensitivity: Consider the wedding season. Lighter fabrics are great for summer, while richer ones suit winter weddings.
Match the Venue: Keep the wedding location in mind. A beach wedding might call for a different style than a palace wedding.
Customization: Don't hesitate to customize. Adding your touch makes the lehenga uniquely yours.
Test Drive: Wear the lehenga for a few minutes in the store. Walk, sit, dance—make sure you can move easily.
Second Opinion: Always take a friend or family member along. Another perspective is invaluable.
Future Use: Think about the future. Can you repurpose or reuse the lehenga later? This could be a deciding factor.
Designer or Local: Brands like Sabyasachi or Manish Malhotra are sought-after, but local designers offer great choices too. Know where to shop.
Frequently Asked Questions
What is the best fabric for a Bridal Lehenga?
Silk is often considered the best fabric due to its rich look and feel. However, choices like georgette and net are also popular for those seeking lighter options.
How far in advance should I order my Wedding Lehenga?
It's advisable to order at least 4-6 months in advance. This allows time for customization and any alterations.
Is red the only traditional color for a Wedding Lehenga?
No, red is popular but not the only option. Other traditional colors include pink, orange, and maroon. Modern brides are also exploring pastels and other shades.
Can I reuse my Bridal Lehenga?
Absolutely. Many brides repurpose their lehengas into different outfits like an anarkali or a saree. Some even opt for detachable pieces for easier reuse.
Should I buy from a designer label or a local boutique?
Both have their advantages. Designer labels offer trendsetting styles and high-quality craftsmanship. Local boutiques can offer more personalized services and may be more budget-friendly. Choose based on your priorities.
Wrapping Up Your Lehenga Love Affair
So there you have it. Picking the perfect Bridal Lehenga is no small feat. But with the right tips and a keen eye, you can make it happen. Remember to factor in elements like color, fabric, and design. Don't forget to also consider your comfort. After all, you want to dance the night away. Whether you go for a big-name designer or a local boutique, the final choice is yours. Happy shopping and may you shine bright on your big day!
People Also Searched For
Comments