#Beauty
80 Mehndi Designs for Raksha Bandhan: Wear Your Heart on Your Hands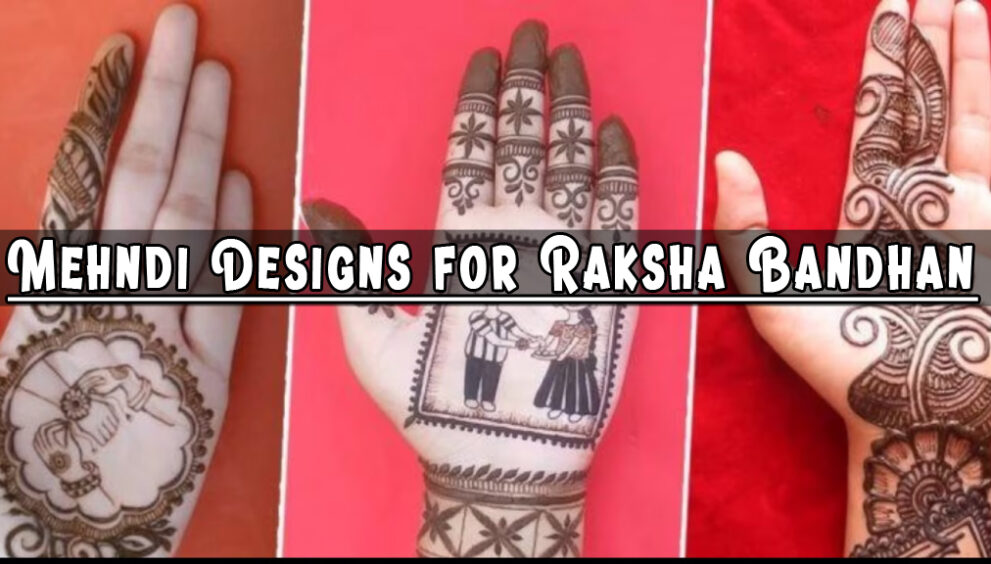 Raksha Bandhan is a special occasion. It celebrates the unique bond between brothers and sisters. As the threads of rakhi tighten the bond, mehndi designs make the day even more memorable. Every year, sisters across the globe look for fresh and intricate designs. They want their hands to reflect the joy and spirit of this festival. Now, Raksha Bandhan is just around the corner. It's the perfect time to talk about the trending mehndi designs for Raksha Bandhan.
From traditional patterns to modern twists, mehndi art has come a long way. Many are embracing minimalistic designs. Others love to go grand with full hand details. There's something for everyone.
Every design tells a story. It can represent the playful fights you had. Or the times you stood up for each other. Some might even portray the promises made to always protect one another. And so, while the rakhi is a symbol of protection, the mehndi is a mark of love.
Dive into my blog. You will find a plethora of designs that suit every taste and style. Some are simple. Others are elaborate. Whether you are a beginner or an expert, you'll find inspiration here. So, get ready. This Raksha Bandhan, let your hands do the talking. Let them show the world the depth of your bond.
Easy Mehndi Designs for Raksha Bandhan
Raksha Bandhan is almost here. As we gear up to celebrate, one thing remains a constant delight: mehndi. Not everyone seeks intricate patterns. Some prefer easy mehndi designs. They're quick to apply and look effortlessly elegant. If you're short on time or just want something uncomplicated, easy designs are for you. On my blog, I've curated a collection.
Image Credit: Pinterest
Simple Mehndi Design for Raksha Bandhan
Simplicity has its own charm. Especially when it comes to mehndi. Simple mehndi designs have an air of elegance. They resonate with the pure essence of Raksha Bandhan. They might be minimal but they speak volumes. For those who love the less-is-more approach, this section is dedicated to you.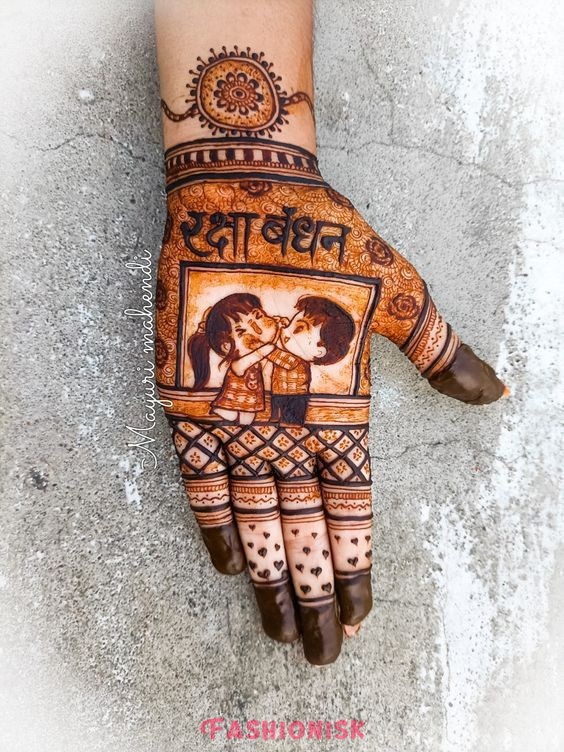 Image Credit: Pinterest
Latest Mehndi Design for Raksha Bandhan
Every year brings new trends. Mehndi art is no exception. It's exciting to see what's the latest buzz. This year, I've spotted some beautiful trends for Raksha Bandhan. From geometric patterns to contemporary twists, the latest designs are all about innovation.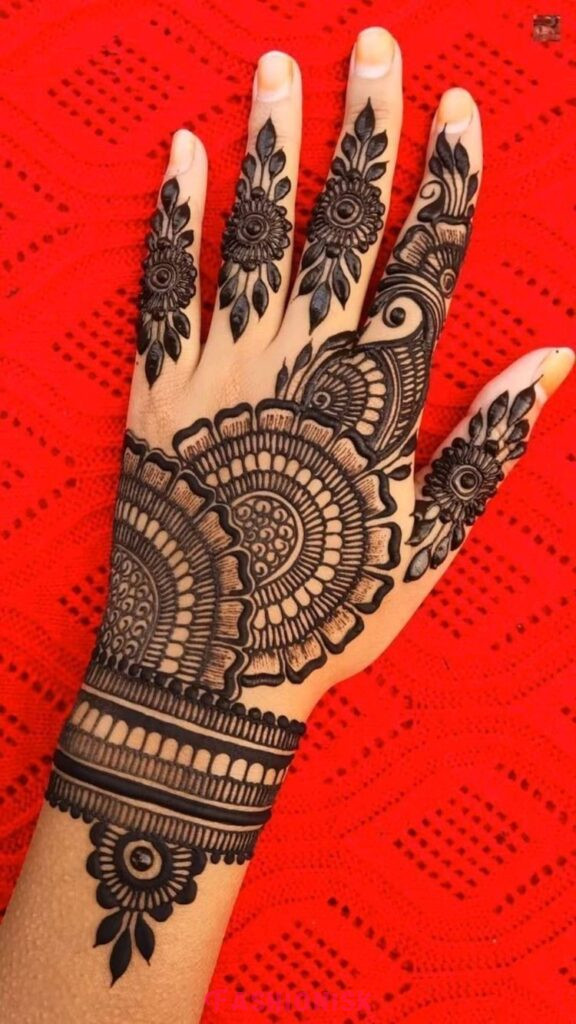 Image Credit: Pinterest
Arabic Mehndi Designs for Raksha Bandhan
Arabic designs have a distinct style. Flowing lines, bold patterns, and spaces in between define this art. It's a favorite for many during Raksha Bandhan. The beauty of Arabic mehndi lies in its versatility. It can be simple or elaborate. If you're looking to try this style, my blog has an array of designs. Find the one that speaks to you.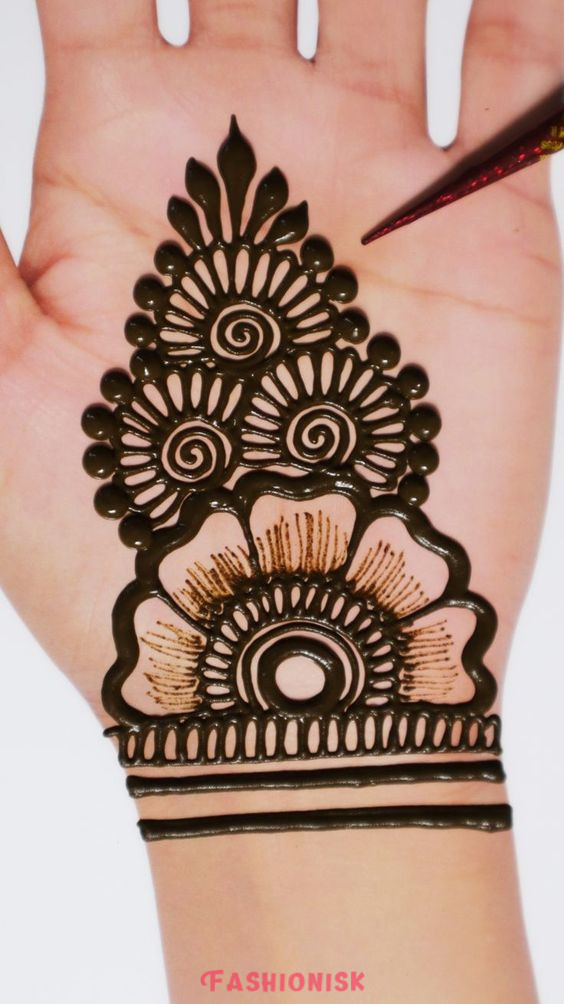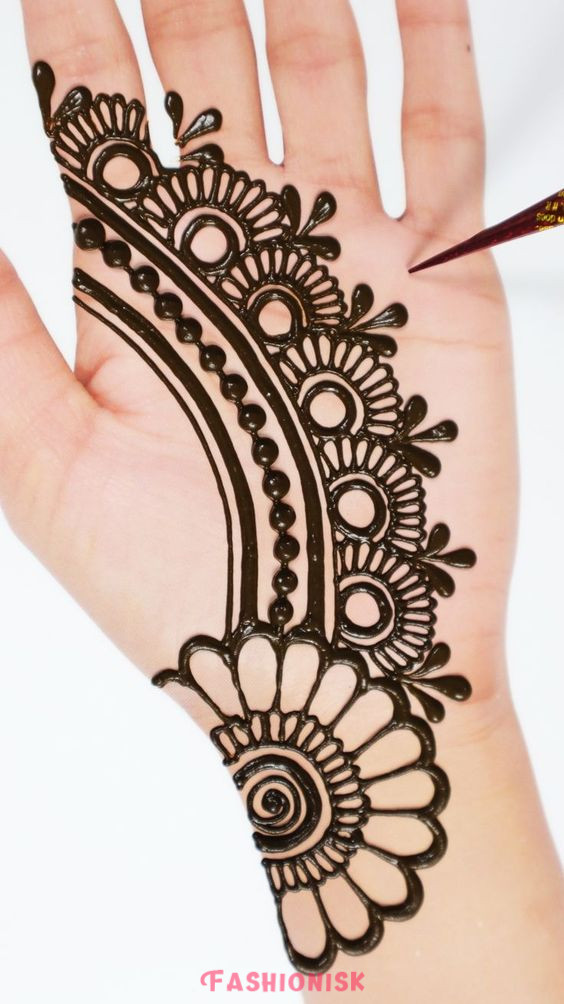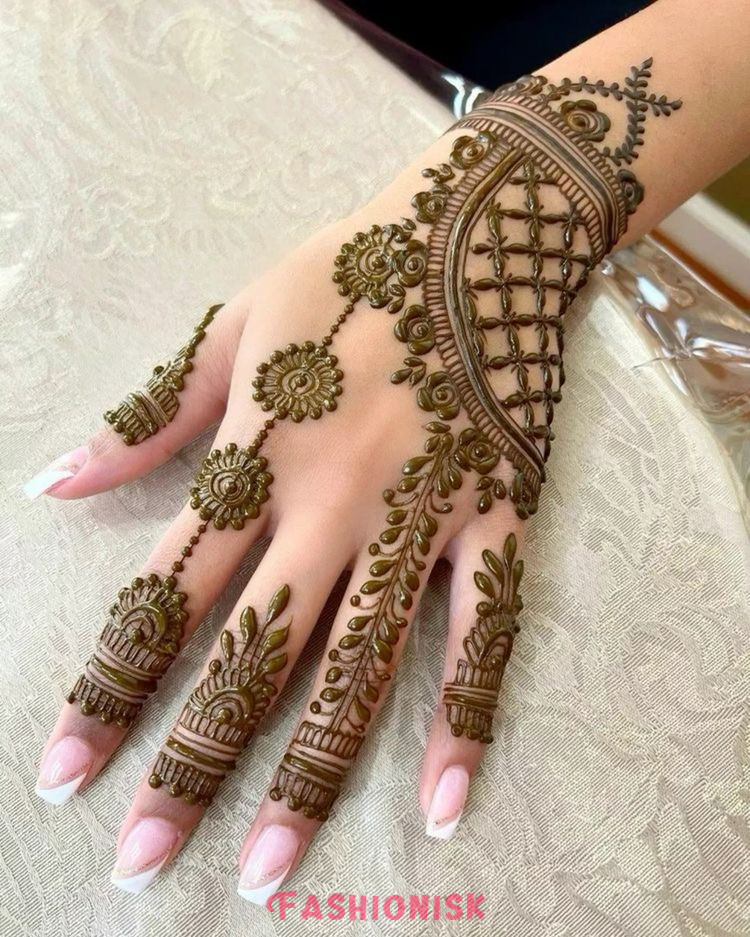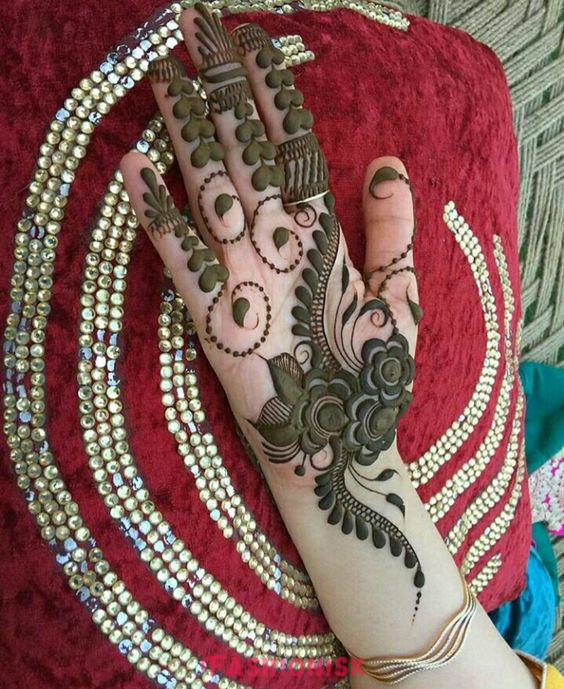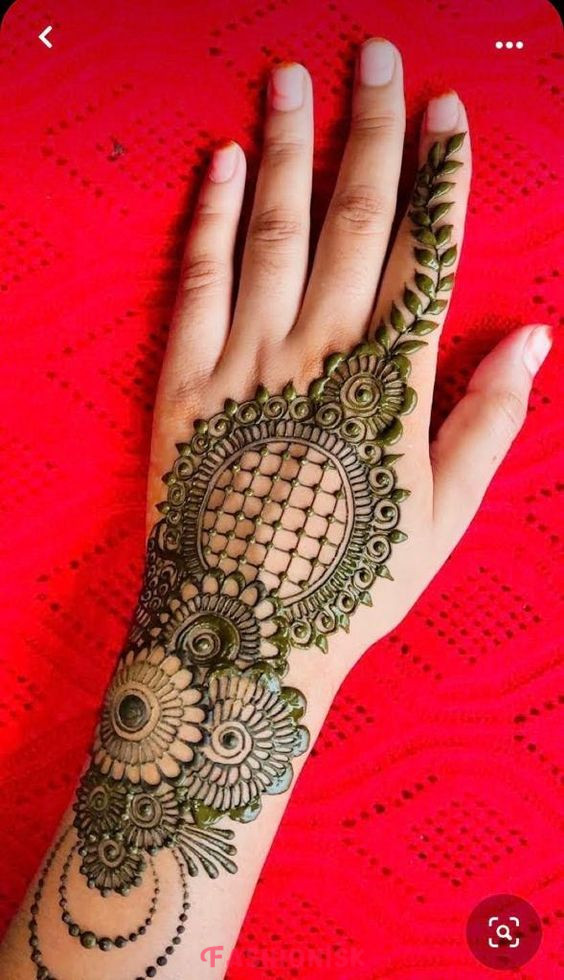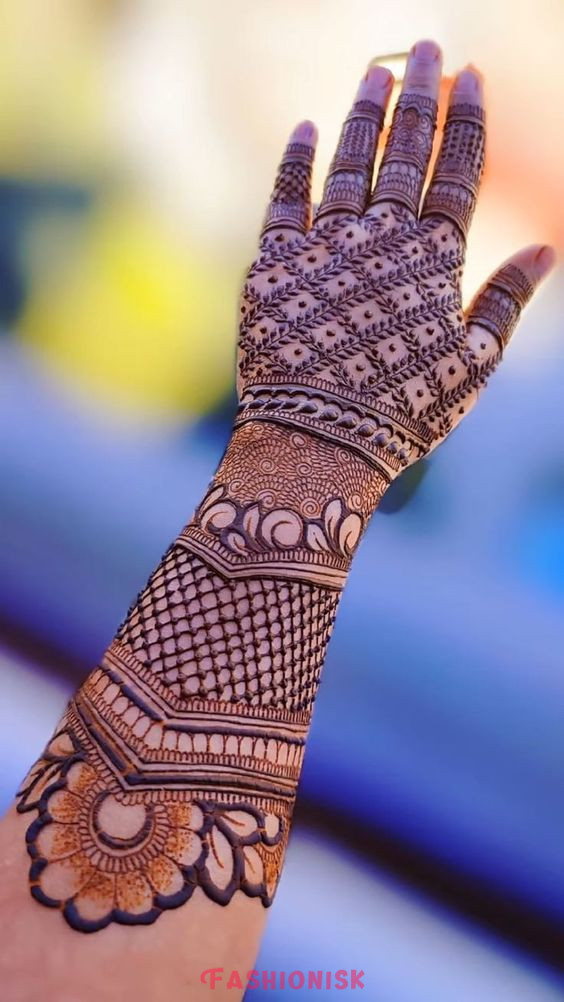 Image Credit: Pinterest
New Mehndi Design for Raksha Bandhan
The world of mehndi is ever-evolving. New patterns emerge, giving us more ways to adorn our hands. This Raksha Bandhan, it's all about the new and the now. If you're in the mood to try something fresh and different, you're in the right place. Dive into this collection and let your hands shine with the newest mehndi art.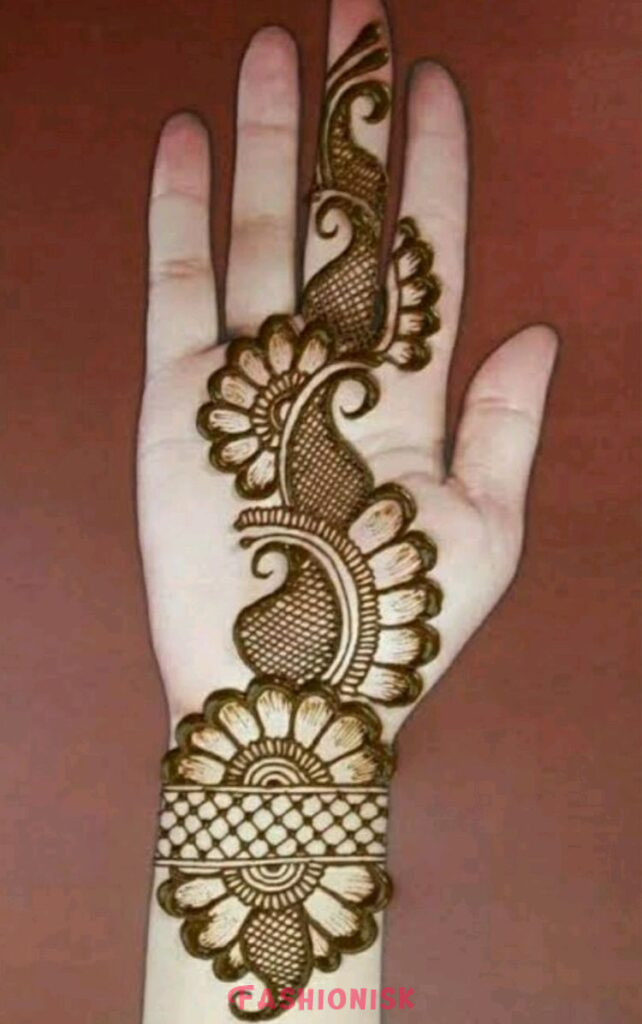 Image Credit: Pinterest
Best Mehndi Design for Raksha Bandhan
The best designs are those that resonate with you. They capture the spirit of Raksha Bandhan and complement your style. Whether it's a classic pattern or a modern twist, the best designs are timeless. On my blog, I've handpicked the crème de la crème for this festival.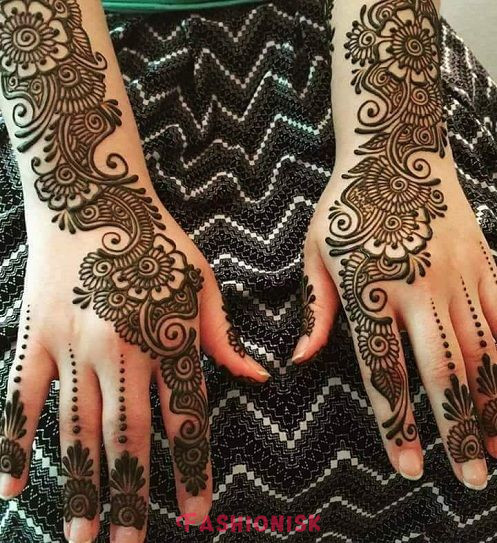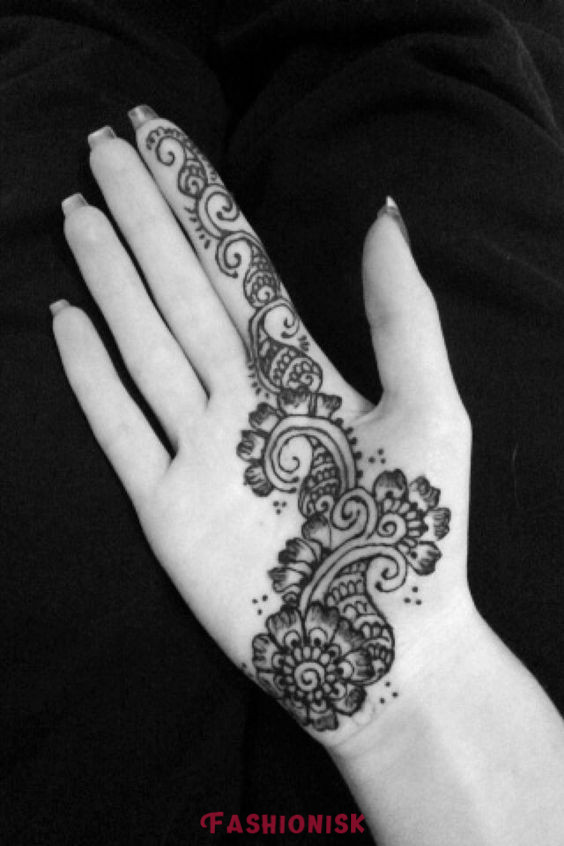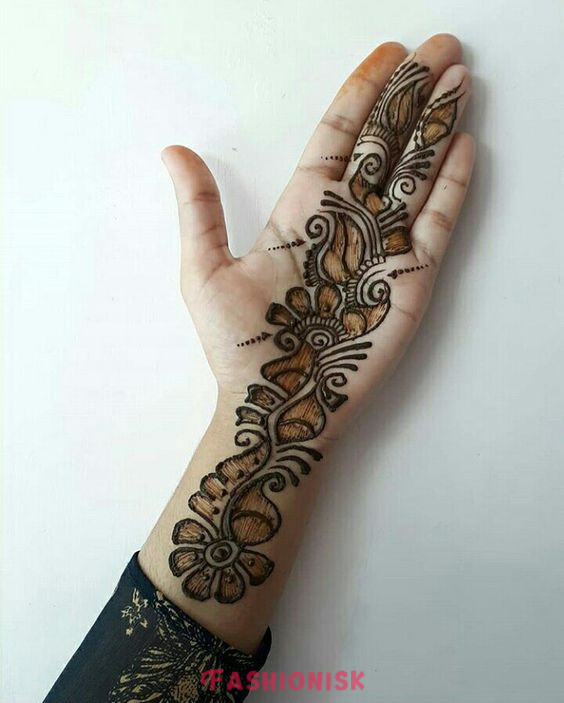 Image Credit: Pinterest
Beautiful Mehndi Design for Raksha Bandhan
Raksha Bandhan is a celebration of love and bond. And what better way to embrace this festivity than with beautiful mehndi designs? Beauty in mehndi lies in its intricate patterns and the stories they tell. Each curve and swirl holds meaning. When applied with care and creativity, even the simplest designs shine with unparalleled beauty. On my blog, you'll find a myriad of such beautiful designs. Each one is chosen to reflect the joy and sanctity of Raksha Bandhan. So, let's celebrate together.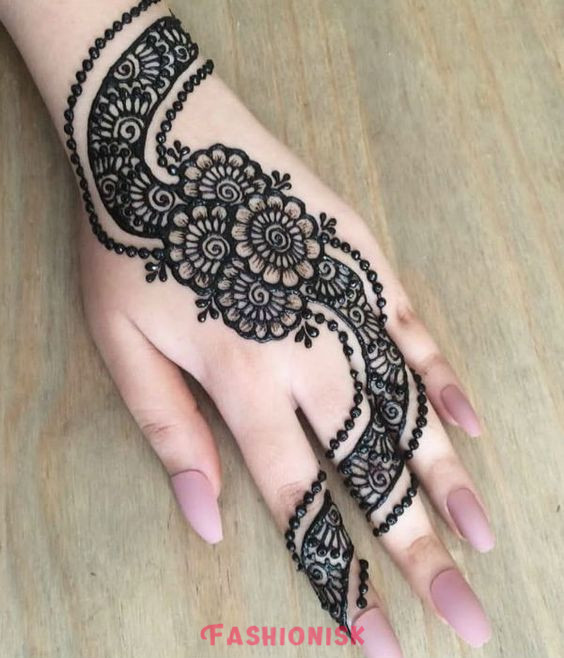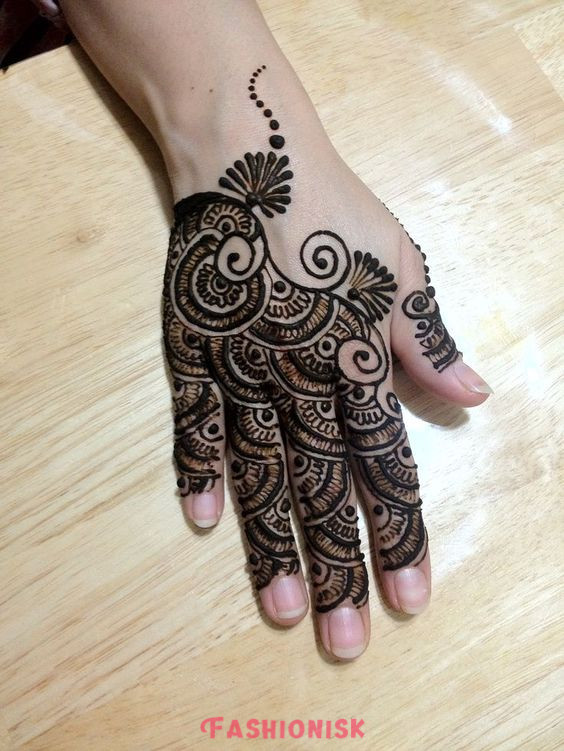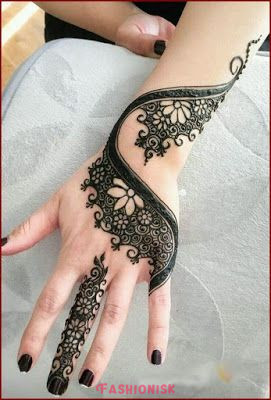 Image Credit: Pinterest
Special Mehndi Design for Raksha Bandhan
There's something magical about Raksha Bandhan. It's not just about the ritual of tying a rakhi, but also the emotions and memories attached to it. On such a significant day, ordinary won't do. We need something special. Mehndi designs for this occasion should be as unique as the bond it celebrates. They should echo the laughter, the shared secrets, and the unconditional love. My blog is dedicated to such special designs. Each one crafted with thought and emotion. Whether you want something elaborate or subtle, I've got you covered.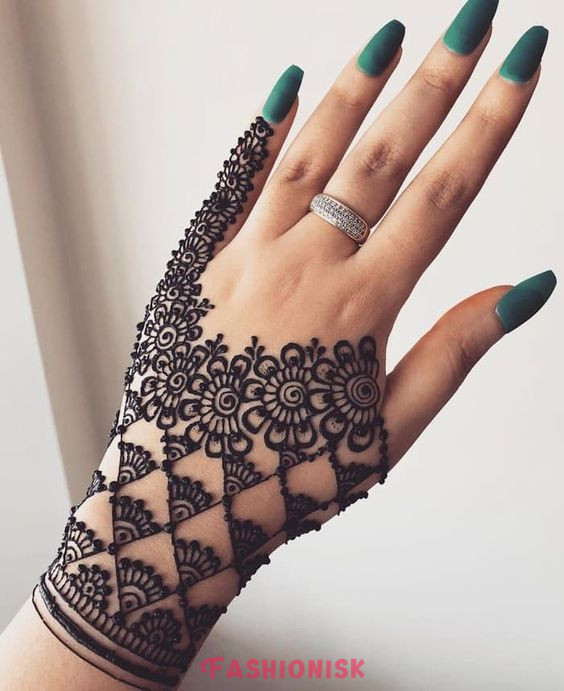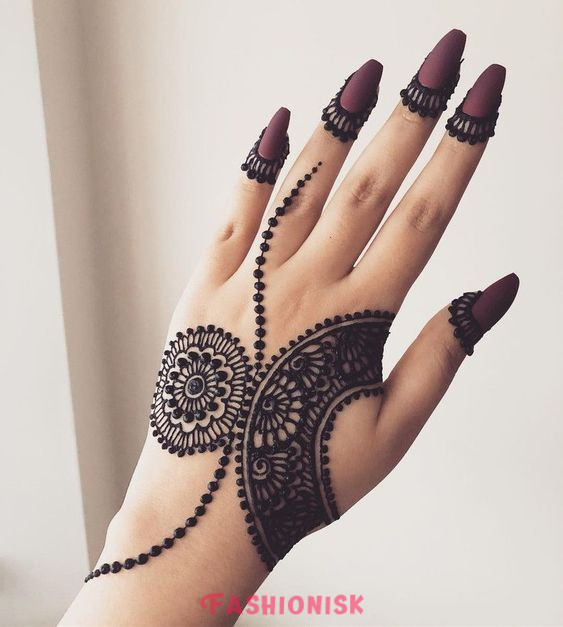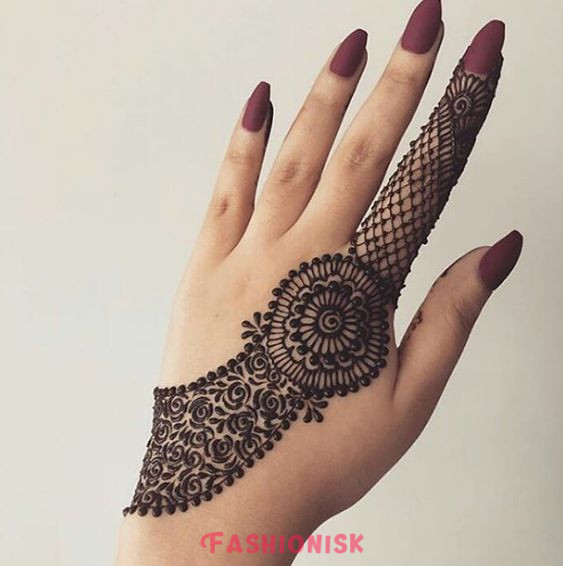 Image Credit: Pinterest
Expert Tips to Select the Perfect Mehndi Design
Certainly! Choosing the right mehndi designs for Raksha Bandhan can make the occasion even more memorable. Here are some tips to help you select the perfect design:
Understand Your Preference: First and foremost, understand what you're comfortable with. Do you prefer minimalist designs or more intricate patterns? Knowing what you like is the first step.
Consider the Occasion: Raksha Bandhan is a heartfelt celebration of sibling love. Choosing designs that resonate with the theme, perhaps patterns of rakhis, peacocks, or traditional motifs can add a touch of significance.
Skill Level Matters: If you're applying mehndi yourself, pick a design that matches your skill level. Beginners should opt for simpler patterns while seasoned artists can go for intricate ones.
Time Constraints: Some designs can take hours to apply. If you're pressed for time, opt for quicker, simpler patterns.
Look for Inspiration: There are several platforms, including blogs, Pinterest, and Instagram, where artists showcase their work. Browse to get a sense of what you might like.
Experiment with Styles: From traditional Indian patterns to modern Arabic designs, there's a world of styles to choose from. Experiment to find what suits you best.
Consider Longevity: If you want your mehndi to last longer, select designs with more closely packed elements. Spaces in the design tend to fade faster.
Personal Touch: Personalize your mehndi. Incorporate elements that tell a story or have personal significance to you and your sibling.
Test the Henna: Before diving into a full design, test your henna to ensure you don't have an allergic reaction, and that it gives a rich color.
Seek Professional Help: If you're unsure, consider booking a professional mehndi artist. They can guide you and create stunning designs tailored to your liking.
People Also Asked
What types of mehndi designs are popular for Raksha Bandhan?
Popular designs for Raksha Bandhan range from traditional Indian patterns to modern Arabic styles, often incorporating symbols like rakhis, peacocks, and floral motifs.
How long will a Raksha Bandhan mehndi design last on my hands?
Typically, mehndi lasts 1-2 weeks, depending on the quality of henna used, post-application care, and how frequently you wash the applied area.
Can I customize my mehndi designs for Raksha Bandhan?
Absolutely! Many individuals personalize their designs to include initials, special symbols, or patterns that hold meaning to their sibling relationship.
How long before Raksha Bandhan should I apply my mehndi?
It's best to apply mehndi 1-2 days before Raksha Bandhan. This allows the color to mature and reach its darkest hue on the day of the celebration.
Do I need a professional to apply Raksha Bandhan-specific designs?
While hiring a professional can ensure intricate detailing and neatness, many simple yet beautiful designs can be self-applied or done with the help of a friend. It's all about your comfort and preference!
Designs that Speak Volumes
In wrapping up our journey through the world of mehndi designs for Raksha Bandhan, it's evident that the choices are vast and beautiful. Each design carries with it a story. A story of love, protection, and timeless bonds. As we celebrate this special occasion, let your chosen design reflect the depth of your bond. Dive deep into the patterns, be it simple or intricate. Let your hands be the canvas of emotions this Raksha Bandhan. Remember, it's not just about the beauty of the design but the feelings it conveys. So pick wisely and let your mehndi tell your story. Happy Raksha Bandhan to all!
People Also Searched For
Comments