#Women's Fashion
Hair Styles for Karwa Chauth: Transform Your Festive Look
Karwa Chauth is not just any festival. It's a day when many Indian women showcase their love and commitment to their partners through a fast from sunrise to moonrise. With such profound sentiments involved, every woman wants to look her best. And a huge part of that look? Hair Styles for Karwa Chauth, of course.
So, how do you ensure your tresses stand out on this special day? It's simple. Dive into our guide filled with the latest hair trends for Karwa Chauth. Whether you have short, medium, or long hair, we've got you covered. Plus, for those who love a touch of tradition, we also explore timeless styles that never go out of fashion.
First, let's address the basics. The health and texture of your hair play a vital role. So before you even begin styling, give your hair the care it deserves. A good hair spa or deep conditioning treatment can be a game-changer. Trust us; when your hair feels good, you feel good.
Now let's talk trends. This year, braids are making a massive comeback. From intricate fishtail braids to simple three-strand styles, there's a braid for everyone. But if braids aren't your thing, don't fret. Buns, adorned with traditional Indian hair accessories, are also stealing the show. Think low messy buns with ornate hairpins or sleek high buns with floral garlands.
For those who want to keep things free-flowing, loose waves with a side parting offer a romantic touch. If you're short on time, quick hair hacks like using hair extensions or clip-in accessories can elevate your look in minutes.
Hair Styles for Karwa Chauth are more than just about fashion. They're an expression of individuality and culture. Dive deeper into our blog to get step-by-step guides, tips, and more. Celebrate in style!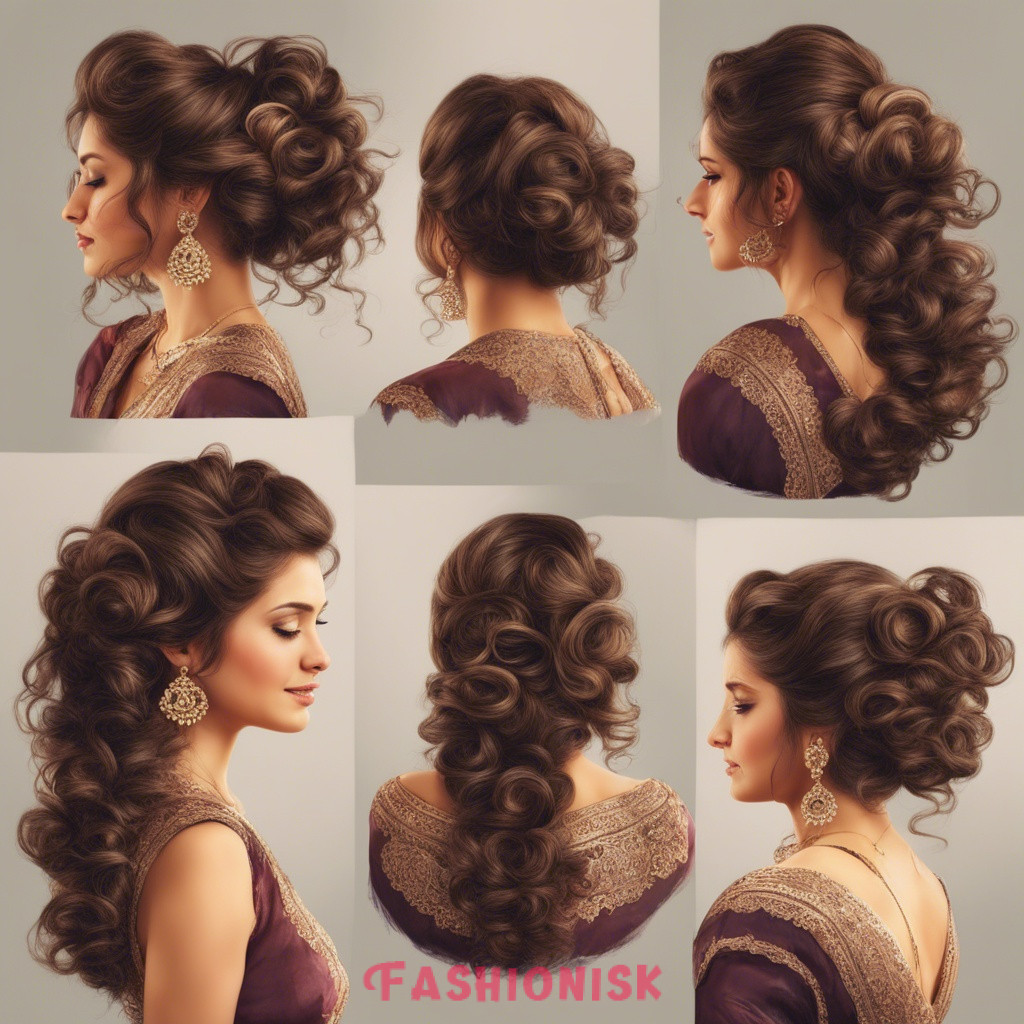 Hair Styles for Karwa Chauth: Styles to Dazzle from Dawn to Moonrise
Karwa Chauth is a day of love and beauty. As the sun rises, women all over India begin their fast. They dress in vibrant hues and adorn themselves with jewelry. But a look isn't complete without the perfect hairstyle. From the early morning rituals to the moonlit night, your hair should dazzle just as much as your spirit. Whether you're drawn to tradition or modern flair, there's a hairstyle to capture your essence. Dive in. Discover styles that will make you shine from dawn to moonrise. Celebrate Karwa Chauth in style.
Ethereal Side Braid
Karwa Chauth is a festival of love and beauty. The ethereal side braid is the embodiment of romantic elegance. It flows gently to the side and adds a touch of whimsy to your festive look. Best suited for medium to long hair, this style works wonders on wavy or straight textures. To create it, gather all your hair to one side. Start braiding from the nape of your neck towards the ends. Secure with a hair tie. For added flair, weave in delicate accessories or flowers. This look is bound to make you feel like a Karwa Chauth goddess.
Classic Bun with a Twist
A bun is timeless. But on Karwa Chauth, why not give it a unique twist? The classic bun with a twist is a blend of tradition and innovation. It's perfect for medium to long hair types. Especially for those with straight or slightly wavy hair. Start by gathering your hair into a ponytail. Twist it around its base. As you do, intertwine smaller sections to add that special twist. Secure it with hairpins. Complete the look with a decorative hairpiece or fresh flowers. Steal the spotlight with this sophisticated style.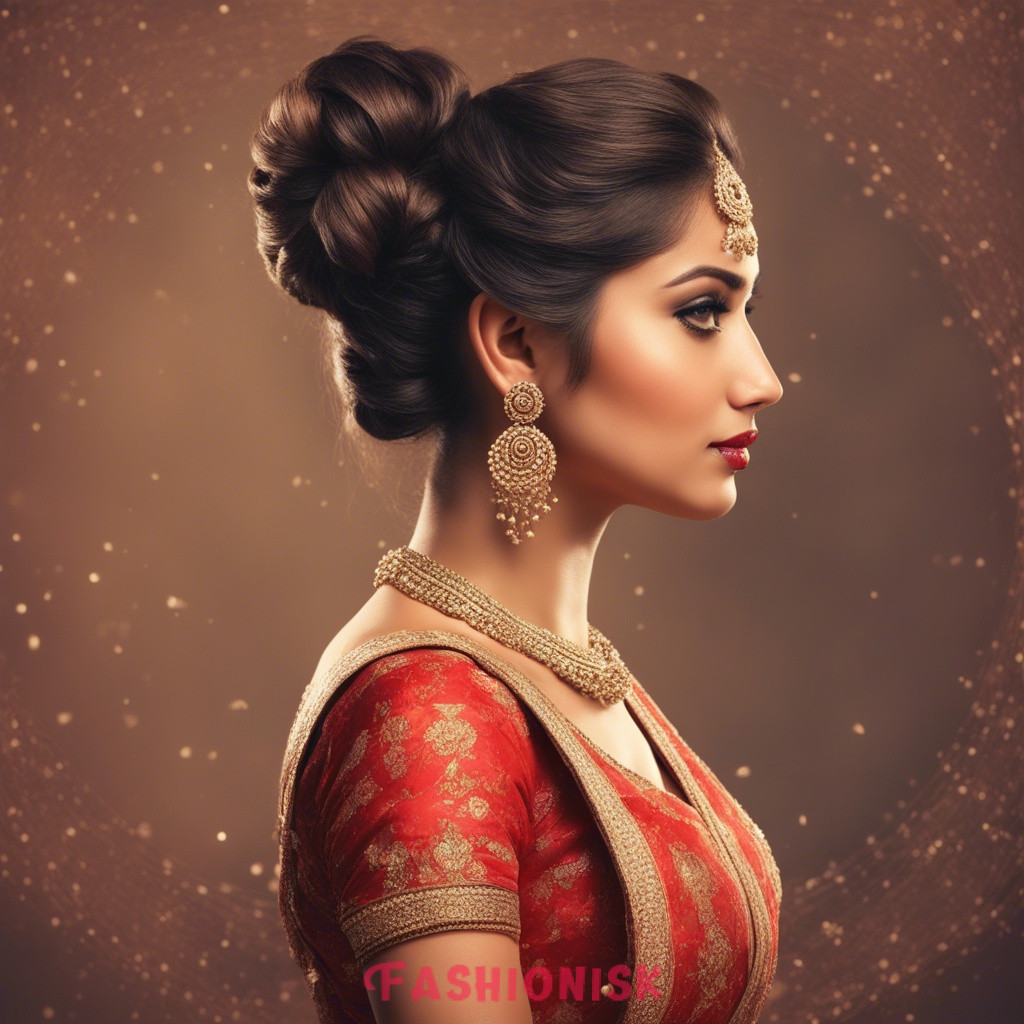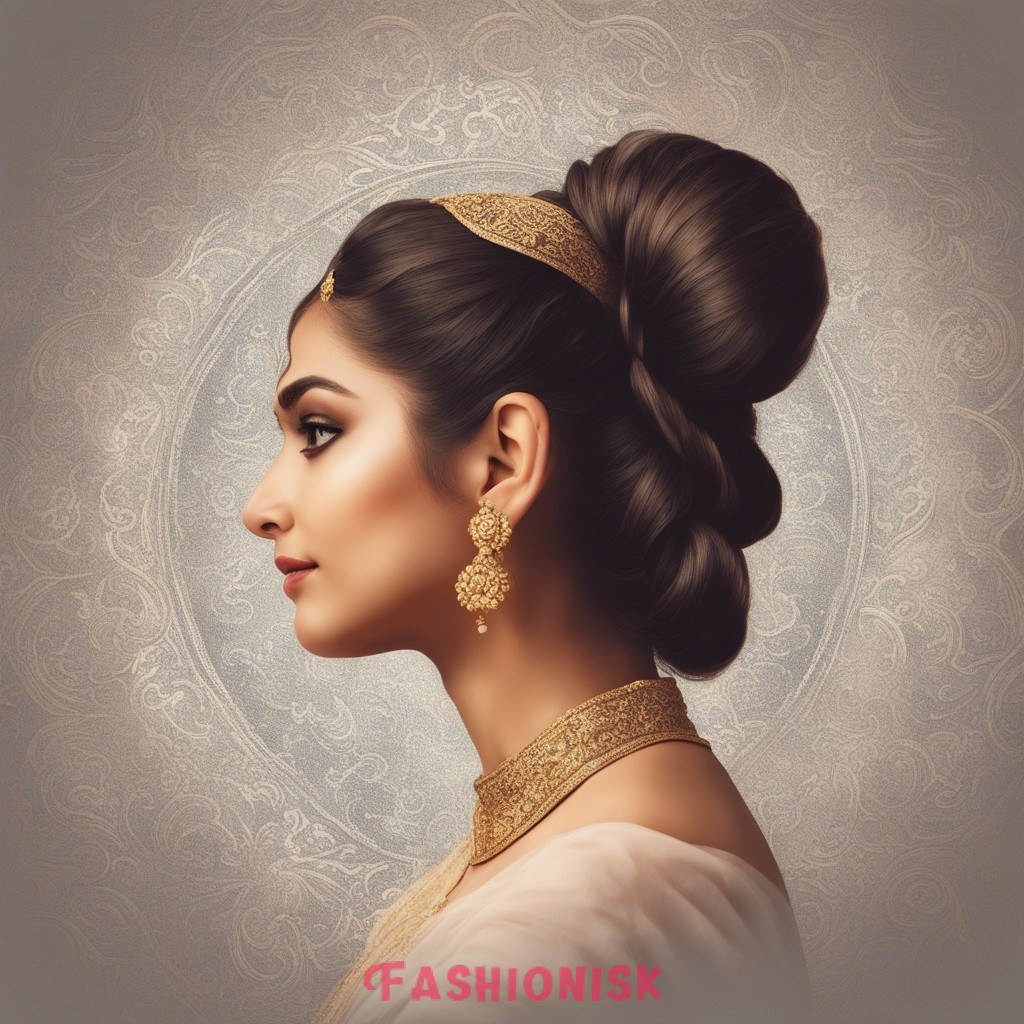 Majestic Middle-parted Waves Hair Styles for Karwa Chauth
Karwa Chauth calls for a style that mirrors its grace. The majestic middle-parted waves are both effortless and enchanting. This look is a favorite for those with wavy or curly hair, though straight-haired beauties can achieve it with a curling iron. Part your hair in the middle. Let the waves cascade down both sides. To get this style, use a wide-barrel curling iron or create braids overnight for natural waves. Enhance with a light hair spray. Embody the spirit of the festival with these captivating waves.
Twisted Crown
For those who dream of royalty on Karwa Chauth, the twisted crown is your answer. This style exudes regal charm and is apt for medium length hair. It suits all hair textures from straight to curly. Begin at one side of your head. Take two sections of hair and twist them together. As you move around the head, add more hair into the twist. Secure the end behind your ear with hairpins. You've now crafted a crown fit for a queen.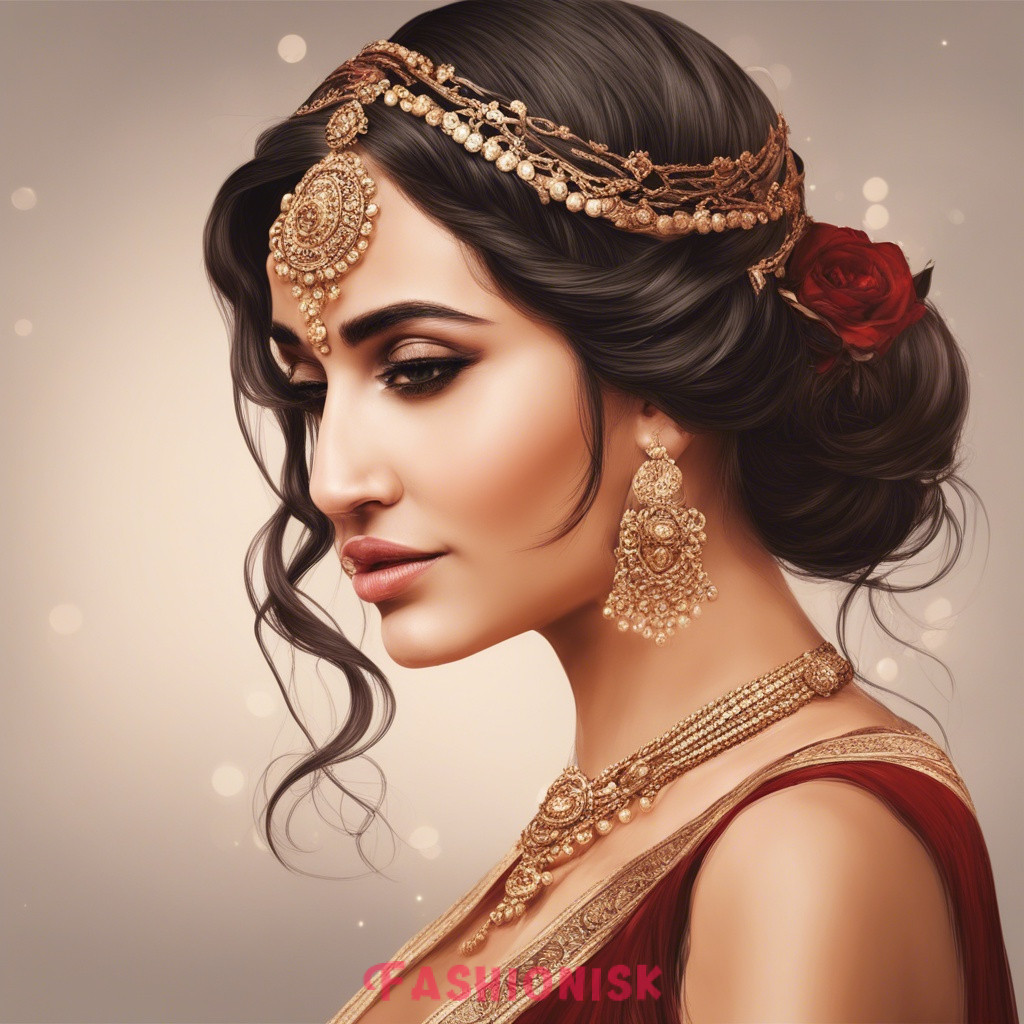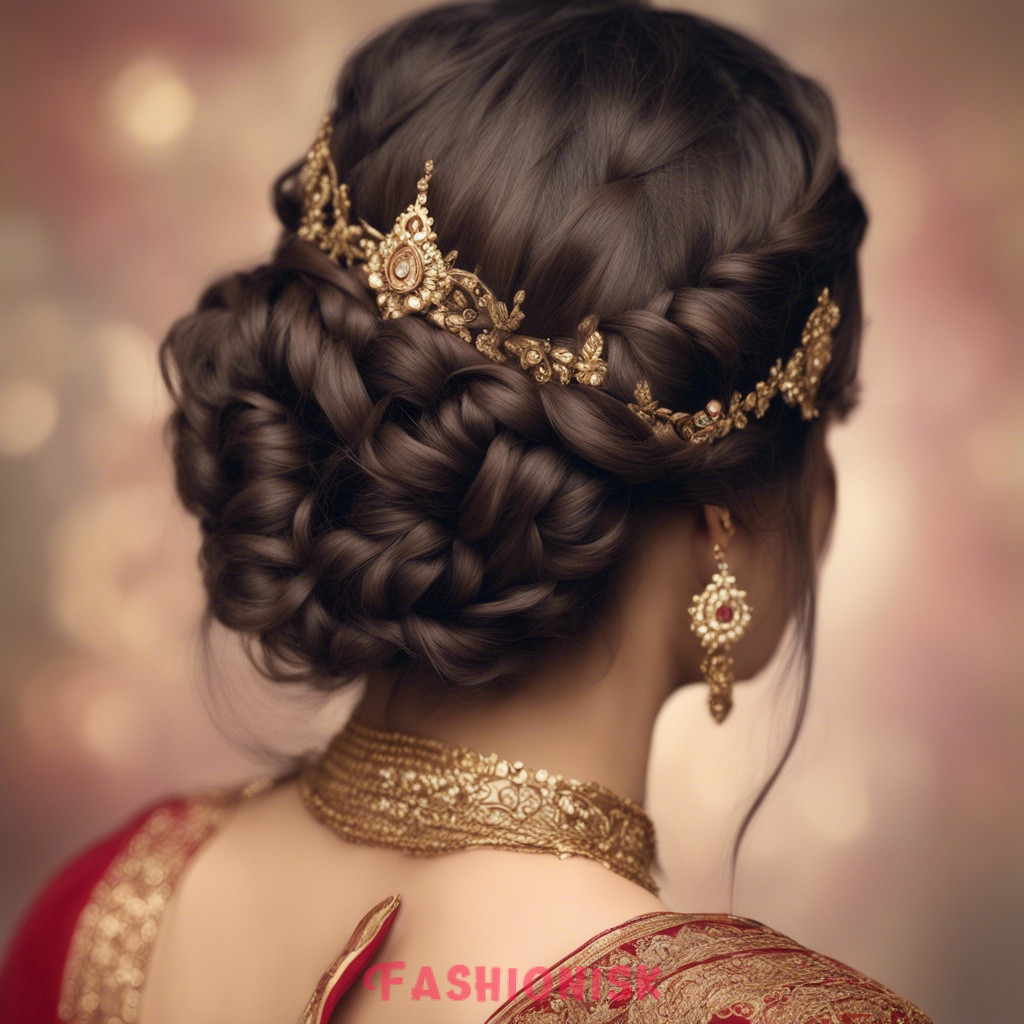 Low Messy Bun
Seeking a relaxed yet chic look for Karwa Chauth? The low messy bun is both trendy and traditional. This style shines best on medium to long hair, be it straight, wavy, or curly. Gather your hair at the nape. Twist and wrap it into a bun. Don't strive for perfection. Let a few strands fall out. Secure with hairpins or a hair tie. For a festive touch, pin in some flowers or decorative accessories. Embrace the beauty of imperfection with this stunning style.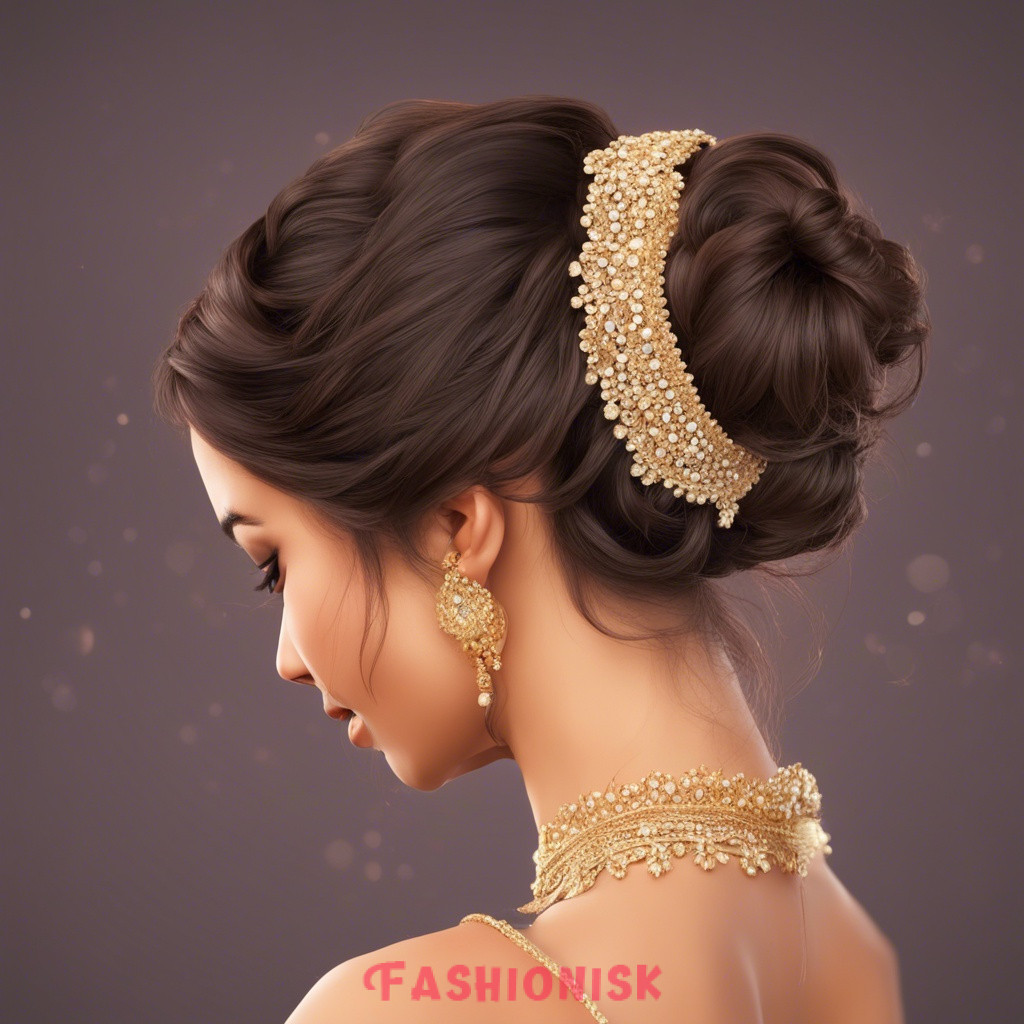 Fishtail Elegance Hair Styles for Karwa Chauth
Karwa Chauth is all about showcasing love and devotion. The fishtail elegance hairstyle reflects this sentiment beautifully. Best for those with medium to long hair, this braided look turns heads. Wavy and straight hair types are ideal for this style. Begin by splitting your hair into two large sections. Take a thin strand from the outside of one section. Cross it over and add it to the inside of the other section. Repeat on both sides until you reach the end. Secure with a hair tie. Adorn with tiny beads or pearls for added elegance.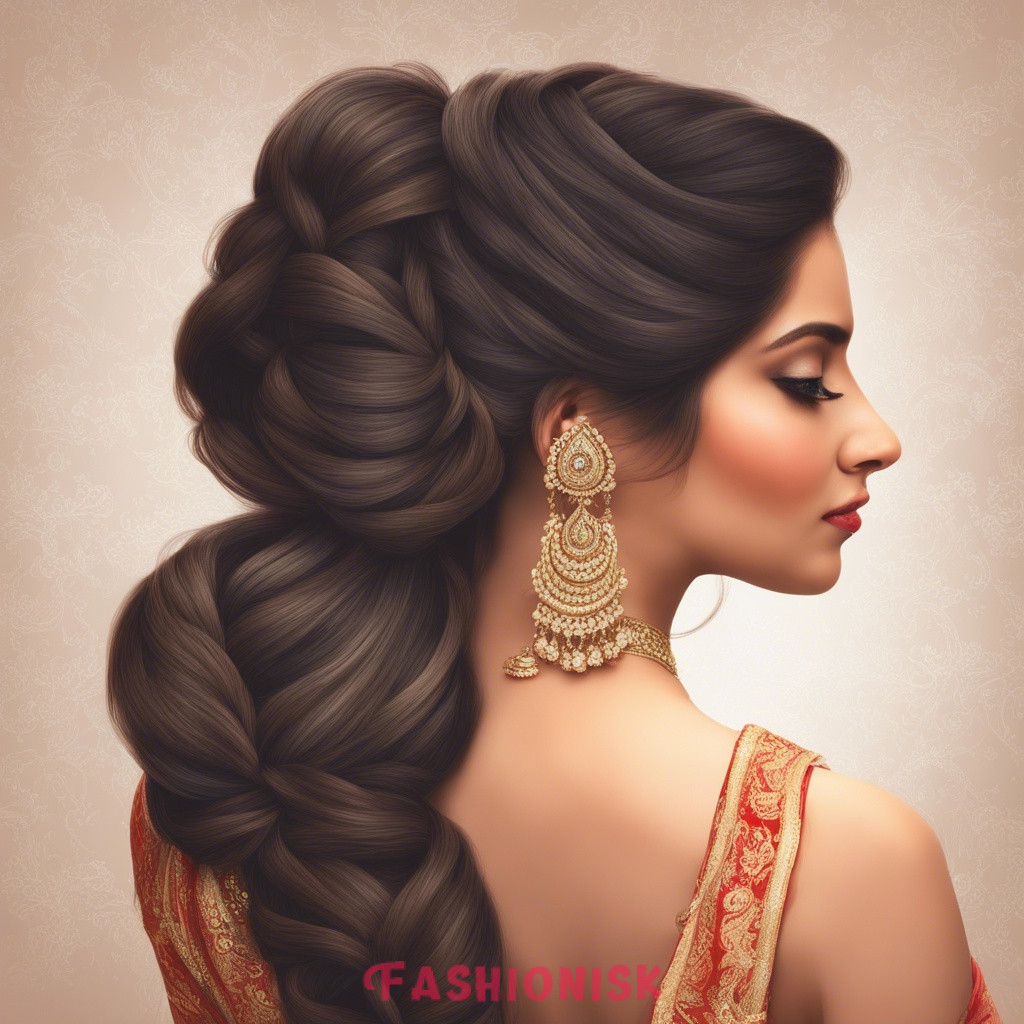 High Sleek Ponytail
Modern meets traditional with the high sleek ponytail. Perfect for Karwa Chauth, this style brings out the contemporary diva in you. It's suited for medium to long hair, and straight hair gives the best finish. Brush your hair upwards to the crown. Secure it with a hair tie. Ensure it's tight and smooth. Use a hair serum for that extra gloss. Stand tall and let your ponytail swing with confidence.
Pinned-back Curls
Karwa Chauth is a day to embrace and showcase natural beauty. Pinned-back curls do just that. Ideal for curly and wavy hair, this style is a breeze to create. Take sections from the front. Pin them back to let the curls cascade freely down the back. This style not only frames your face beautifully but also exudes a timeless charm.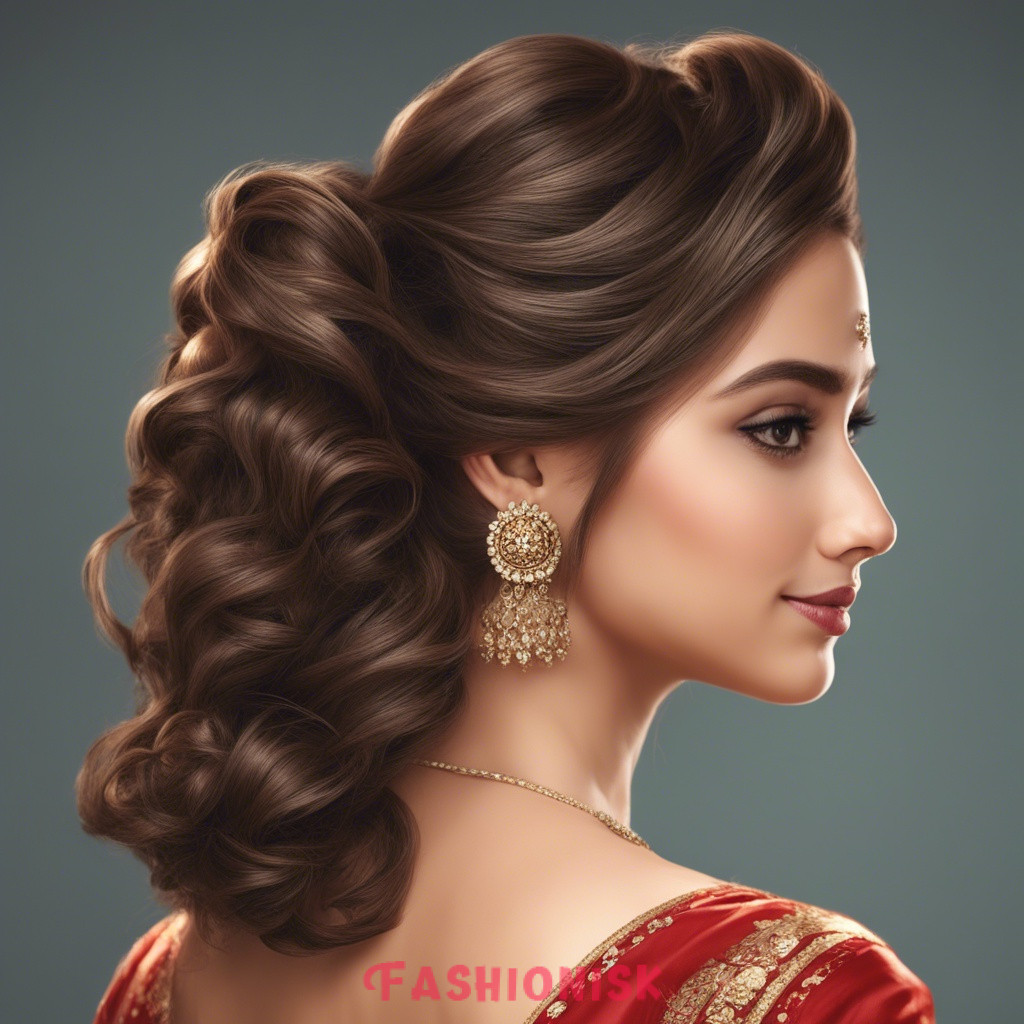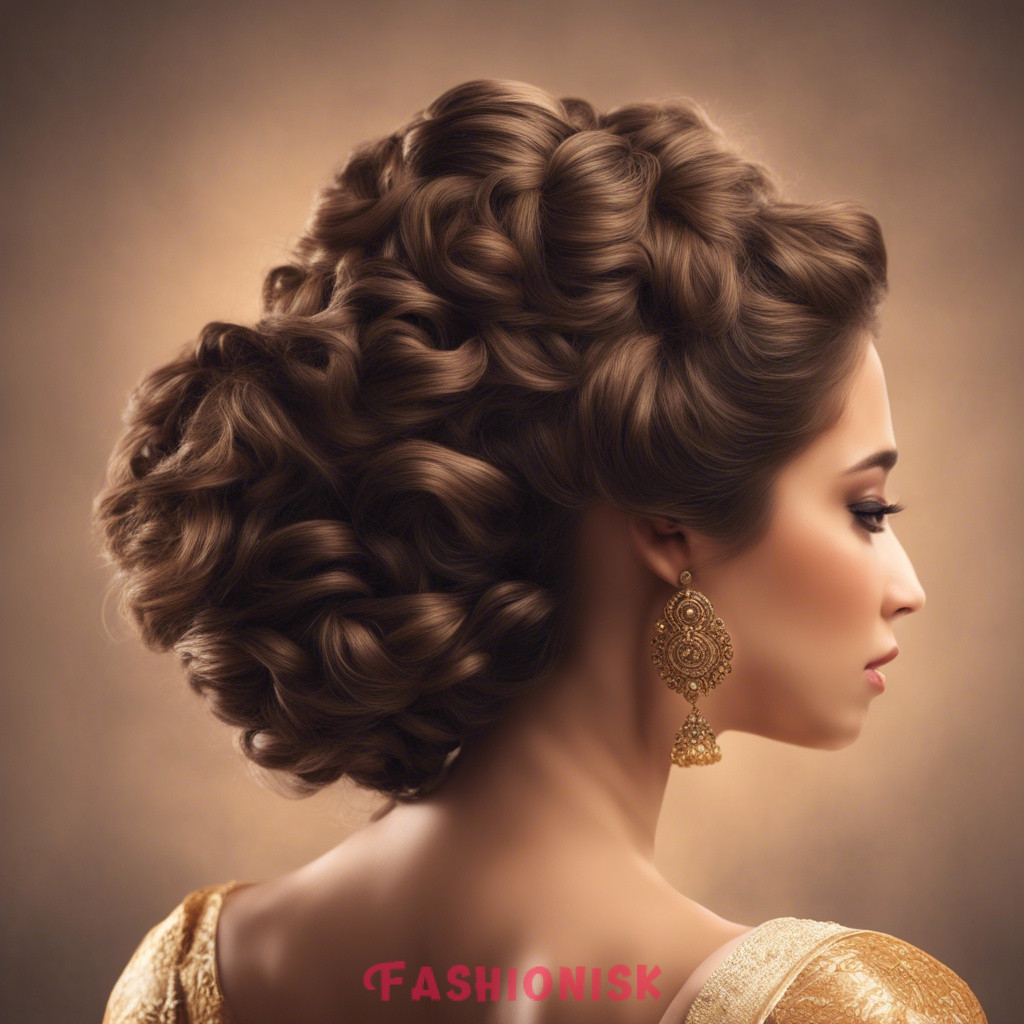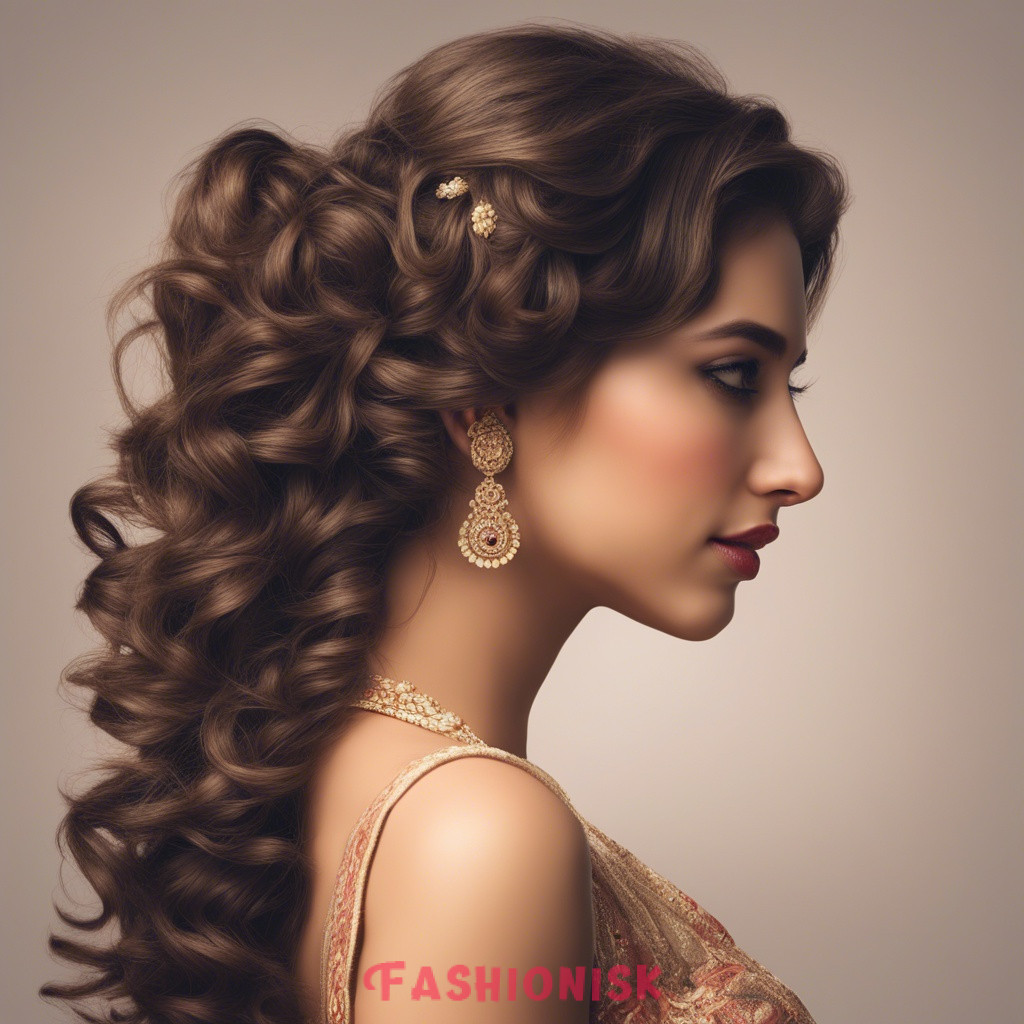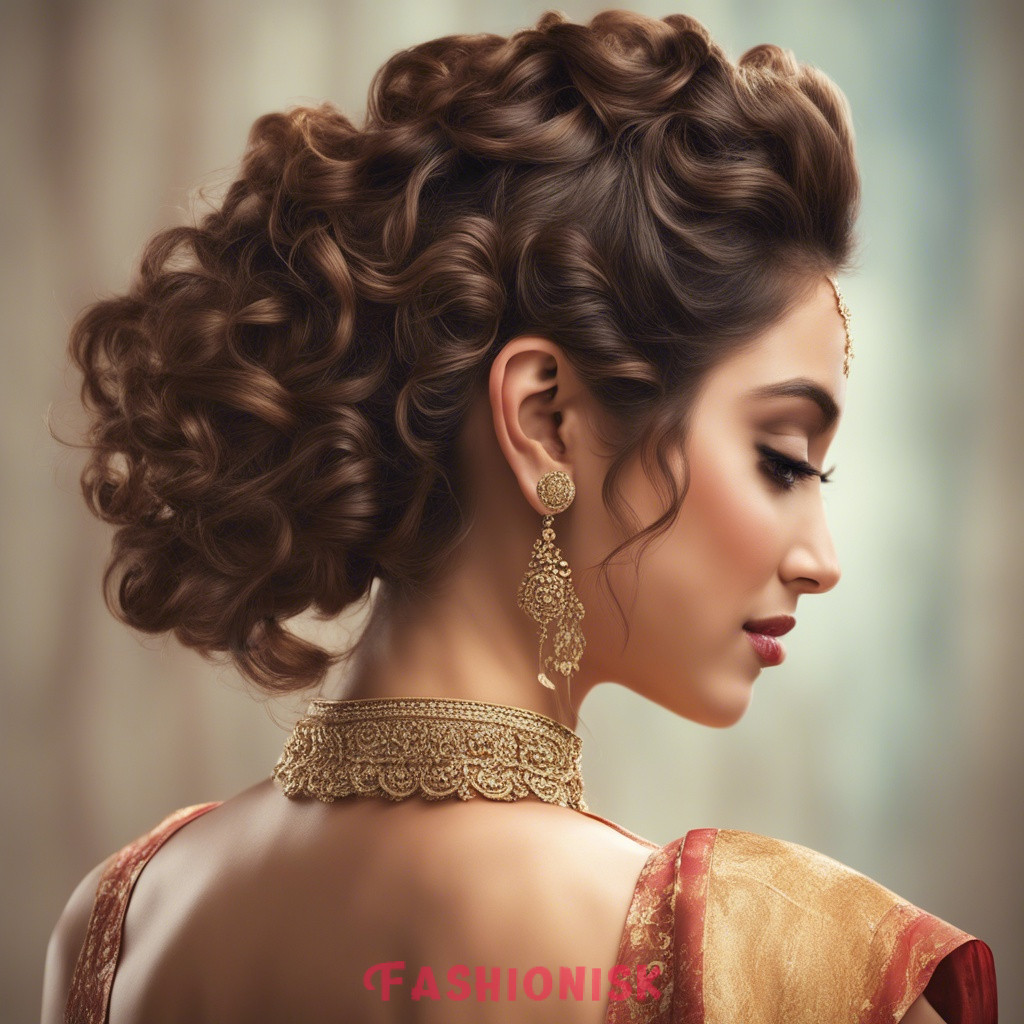 Floral Fantasy Hair Styles for Karwa Chauth
The essence of Karwa Chauth lies in its traditions. And what's more traditional than flowers? The floral fantasy hairstyle is a nod to age-old practices. Suitable for all hair types and lengths, this style is all about adornment. Style your hair as you prefer. Then weave in fresh flowers like jasmine, roses, or marigold. The fragrance and the look will leave a lasting impression.
Sleek and Straight
Sometimes the beauty of Karwa Chauth lies in simplicity. The sleek and straight hairstyle is a testament to that. Best for those with straight hair, this look is clean and classy. Use a flat iron to straighten your hair. Apply a light hair serum for shine. Part in the middle or on the side. Let your hair flow down, simple and elegant. Embrace the minimalist charm this Karwa Chauth.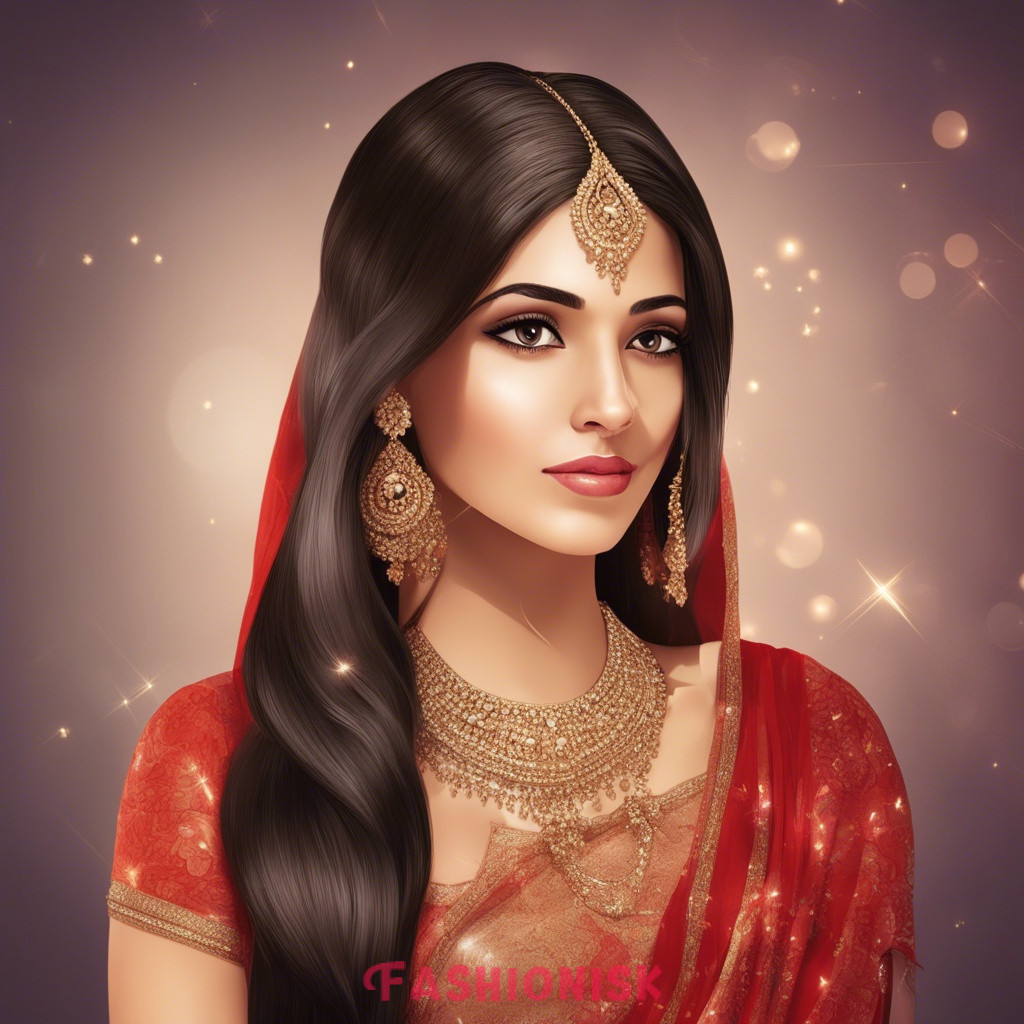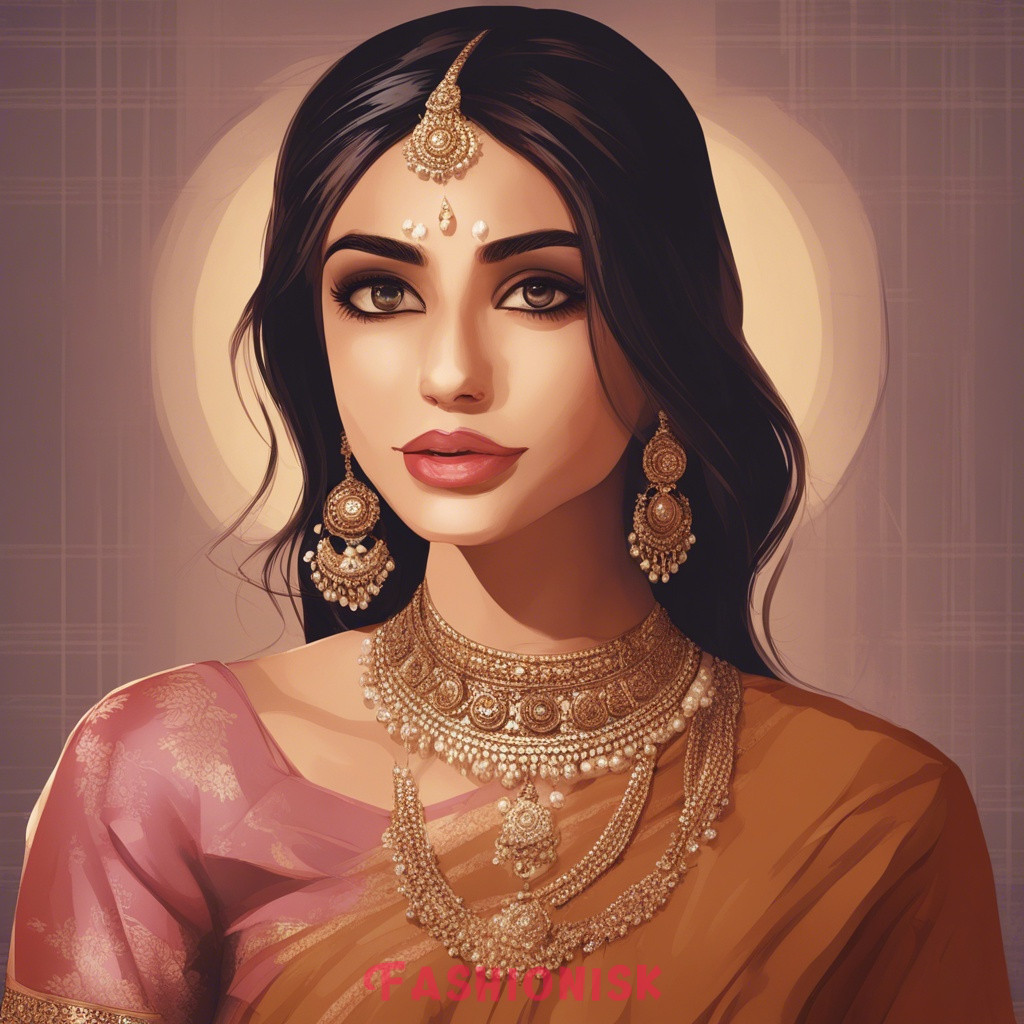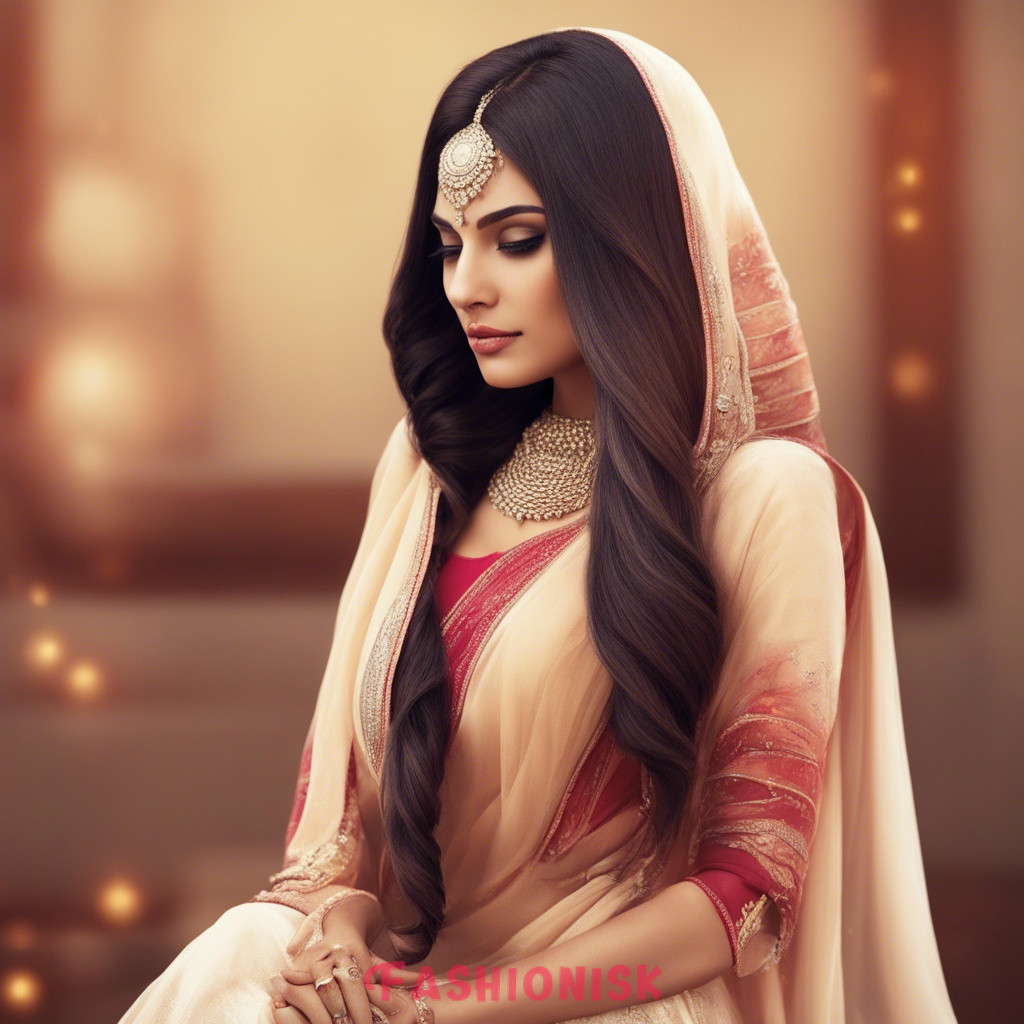 Choosing Your Crowning Glory
Length Matters: Consider the length of your hair. Some styles work best for long tresses, while others might be tailored for short or medium lengths.
Hair Texture: Recognize your hair's natural texture. Waves, curls, and straight hair each have styles that naturally suit them.
Outfit Coordination: Ensure your Hair Styles for Karwa Chauth complements your outfit, especially the neckline and any head or neck accessories you might be wearing.
Traditional vs. Modern: Decide if you want a timeless, traditional look or if you're going to infuse modern elements into your hairstyle.
Comfort Level: Remember, you'll be wearing this style for hours. It should not only look good but also be comfortable.
Accessories Galore: Think about the hair accessories you have or want to purchase. Pins, flowers, and tiaras can dictate or enhance certain styles.
Hair Health: If your hair is undergoing treatments or is in a delicate state, opt for looser styles that don't strain it.
Skill Level: Be realistic about what you can achieve at home versus what might require a professional touch.
Weather Wise: Consider the day's weather. Humid conditions might not be the best for keeping straightened hair sleek.
Personal Preference: At the end of the day, choose a style that makes you feel confident and beautiful.
Frequently Asked Questions About Hair Styles for Karwa Chauth
How can I accessorize my hair for Karwa Chauth?
Popular hair accessories for Karwa Chauth include fresh flowers like jasmine or roses, ornate pins, tiaras, golden or pearl accessories, and traditional Indian hair ornaments.
What hairstyles are best for short hair for Karwa Chauth?
For short hair, pinned-back curls, half-updos, sleek straightened looks, and small braids or twists with accessories can be quite charming.
What are the trending hair styles for Karwa Chauth this year?
The trending hairstyles change annually, but for recent years, ethereal side braids, low messy buns, fishtail elegance, pinned-back curls, and floral-adorned styles have been popular.
Can I do these hairstyles at home or do I need professional help?
Many hairstyles for Karwa Chauth can be done at home, especially with the help of online tutorials. However, for intricate designs, you might prefer a professional touch.
How do I ensure my hairstyle stays intact throughout the Karwa Chauth fast?
Use good quality hair products like setting sprays, hairpins, and hairbands. Also, choose styles that are comfortable and suited to the weather to ensure longevity.
Celebrating with Elegance
Karwa Chauth is more than just a tradition. It's a celebration of love, commitment, and beauty. As the day unfolds, your hairstyle plays a vital role in making you feel special and confident. From timeless classics to modern twists, there's a style for every woman. So take a moment. Explore the Hair Styles for Karwa Chauth options. Choose what resonates with your spirit. After all, the right hairstyle can elevate your entire look and make this Karwa Chauth truly unforgettable. Embrace the elegance and let your hair do the talking. Celebrate with grace and style.
People Also Searched For
Comments