#Beauty
Curly Mullet: A Modern Twist on a Classic Look
Ah, the mullet. Once a hairstyle that dominated the 80s, it's made a roaring comeback, and I couldn't be more thrilled. Now, before you think of the traditional straight-haired rocker look, let's take a turn. Introducing the curly mullet, a fresh and funky spin on this timeless classic.
Curly hair has always had its unique charm. Now, imagine those curls taking the center stage in the form of a mullet. You've got the shorter, tamed locks at the front, smoothly transitioning to bouncy, wild curls cascading down the back. It's the perfect blend of business and party, all wrapped up in one trendy hairstyle.
The beauty of the mullet lies in its versatility. You might be wondering, "Is it for me?" Well, the answer is a resounding "Yes!" Regardless of your curl type, from loose waves to tight ringlets, there's a curly mullet version waiting for you. It works wonders for both men and women, seamlessly bridging the gender hairstyle gap.
So, why is it making waves now? The modern world loves blending retro vibes with contemporary flair. The curly mullets does just that. It offers a nostalgic nod to the past, while its modern variations keep it current and stylish.
In the upcoming posts, I'll be diving deep into the different ways you can rock the curly mullet, styling tips, and how to maintain its majestic look. Stay tuned and let's ride this curly wave together!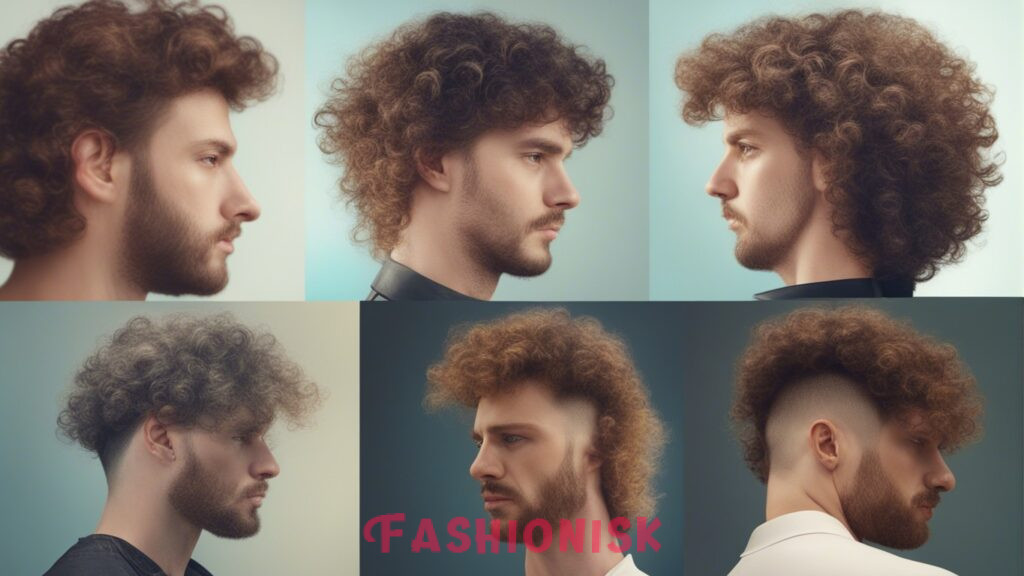 The Diverse World of Curly Mullet: Unraveling the Styles
This iconic hairstyle, once an 80s sensation, has made a massive comeback. But it's not just a one-size-fits-all look. Today, the mullet has morphed into diverse styles, each with its unique flair. From edgy punk rock vibes to the minimalist short & crisp versions, there's something for everyone. Dive in with me as we unravel the styles and explore the mullet's dynamic world. Your perfect style might just be a scroll away!
The Classic Curly Mullet
It's where tradition meets charisma. This hairstyle keeps the original essence of the 80s mullet but lets those curls run wild at the back. To style, moisturize with a curl-enhancing cream to keep those back curls in their prime. For maintenance, trim the front and sides every 3-4 weeks to maintain the shape. Use a light gel or mousse to define and separate those curls. It's simple, yet undeniably striking.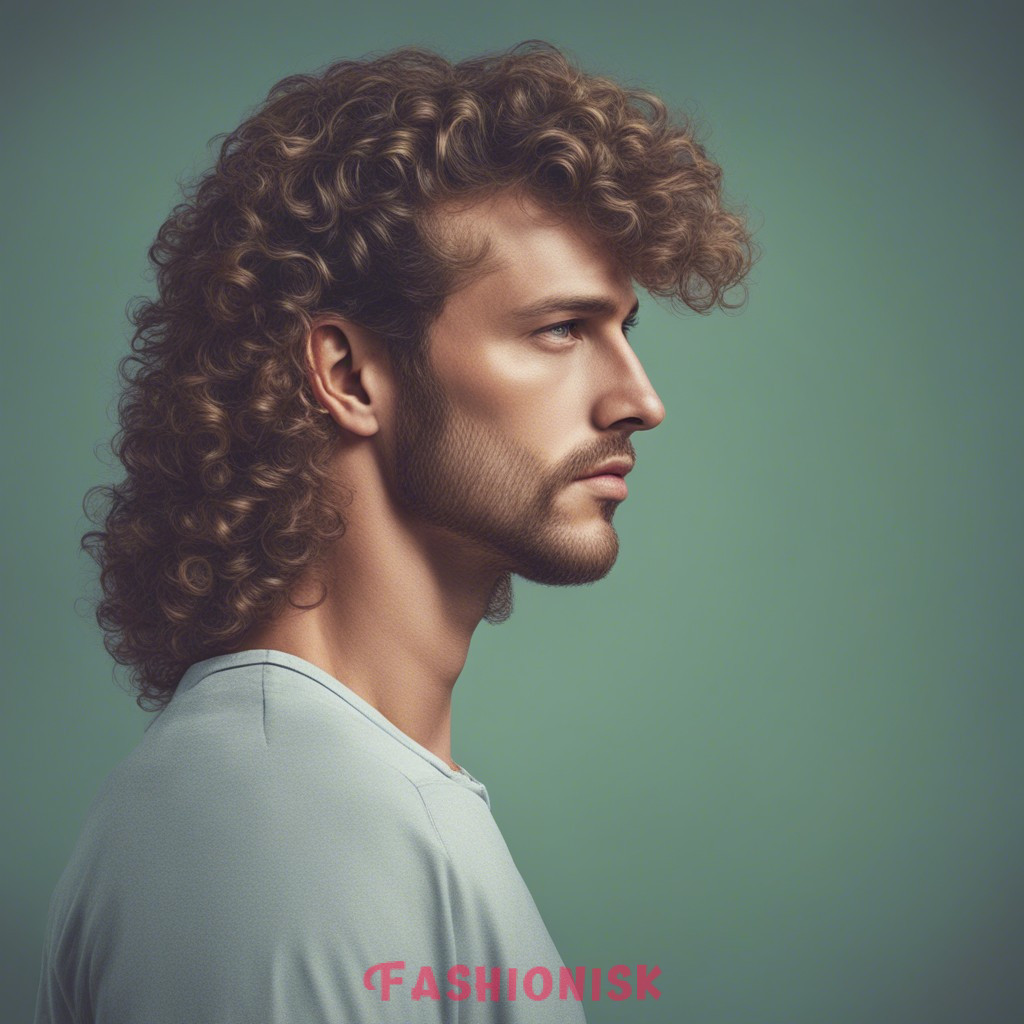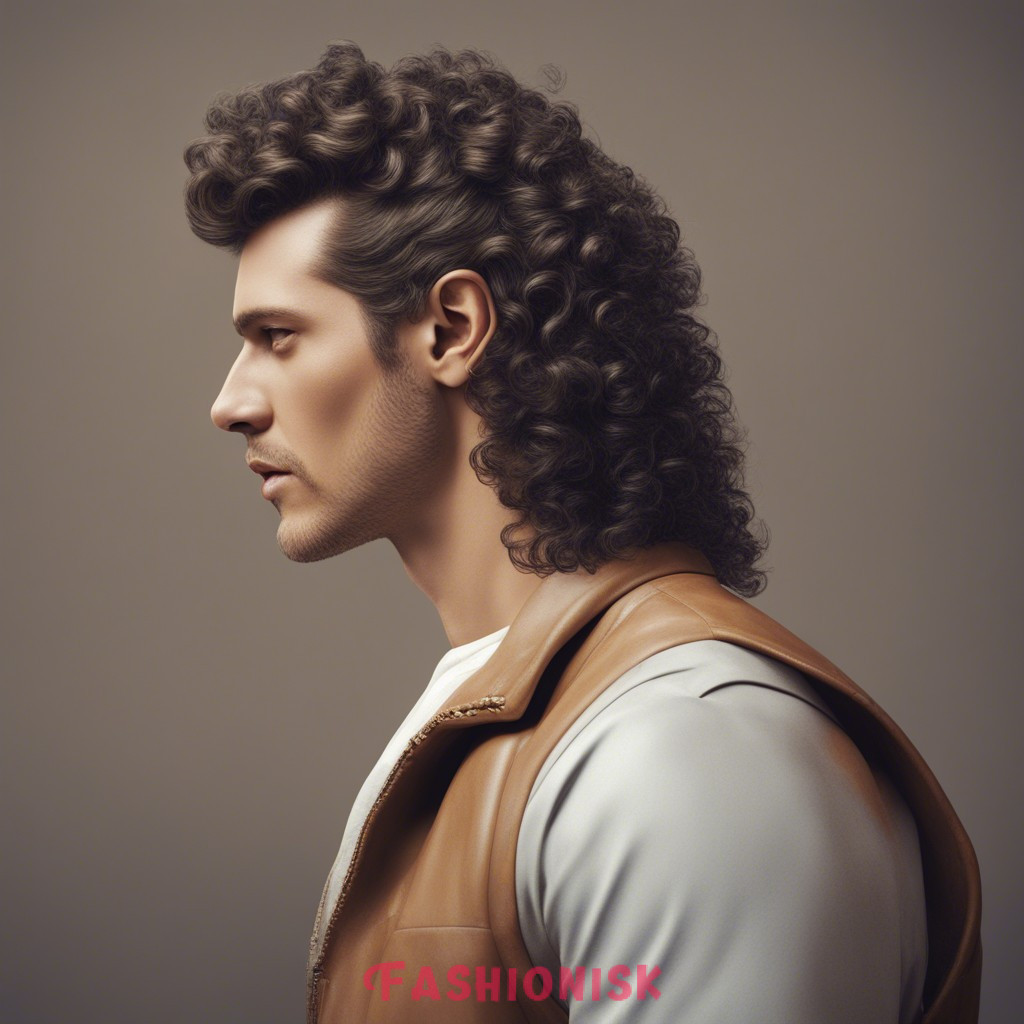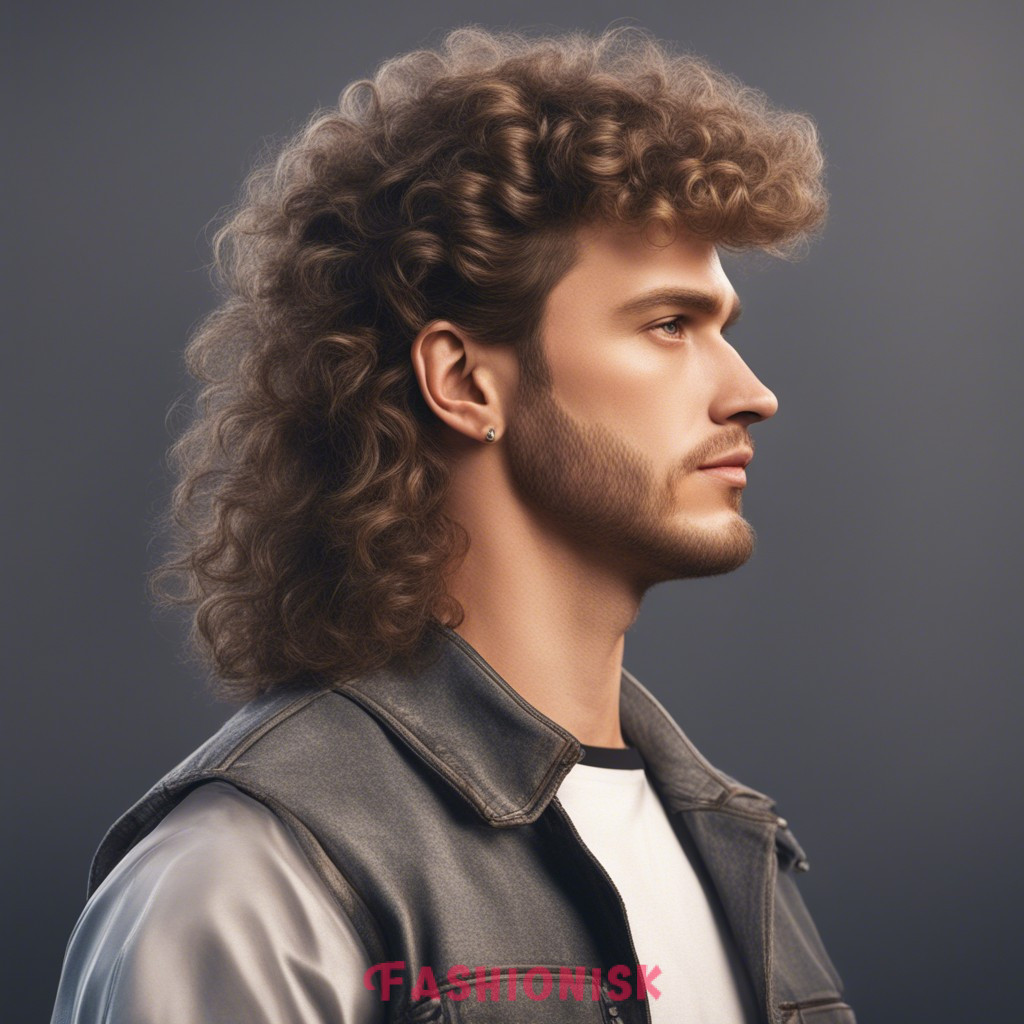 The Modern Fade
It is the perfect blend of retro vibes and contemporary edge. The sides fade into a close shave, smoothly transitioning to the bouncy curls at the back. Styling requires a good pomade for the faded sides and a curling cream for the back. Maintenance is key. Regular trips to the salon, preferably every 3 weeks, will keep the fade sharp. Don't forget to hydrate those curls!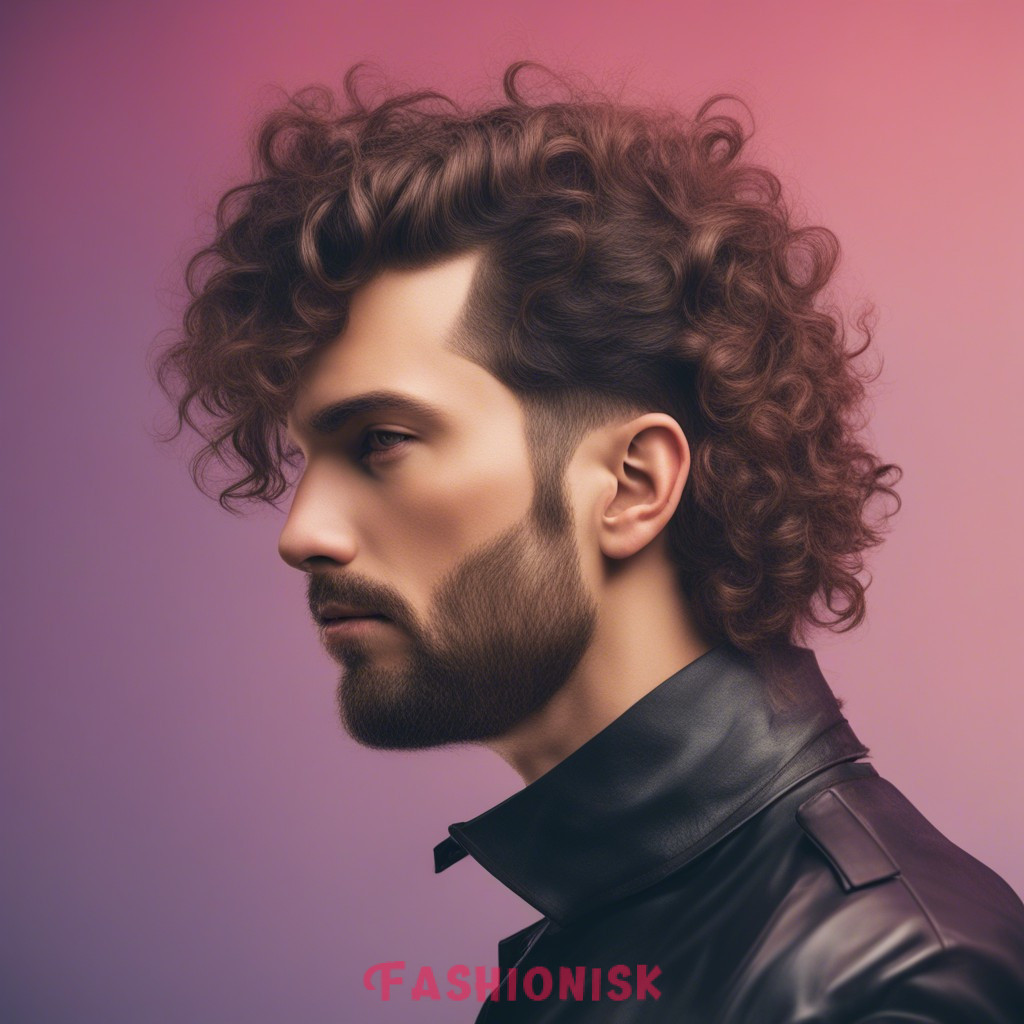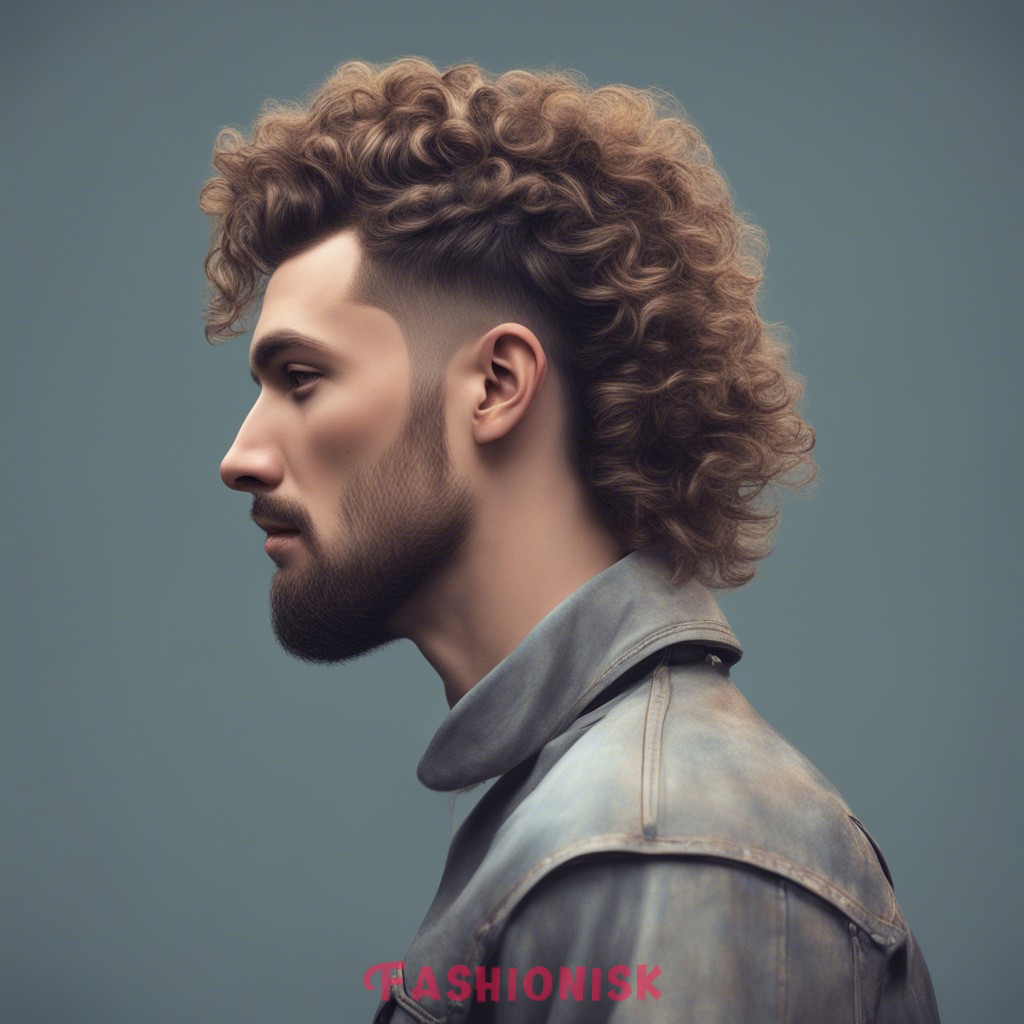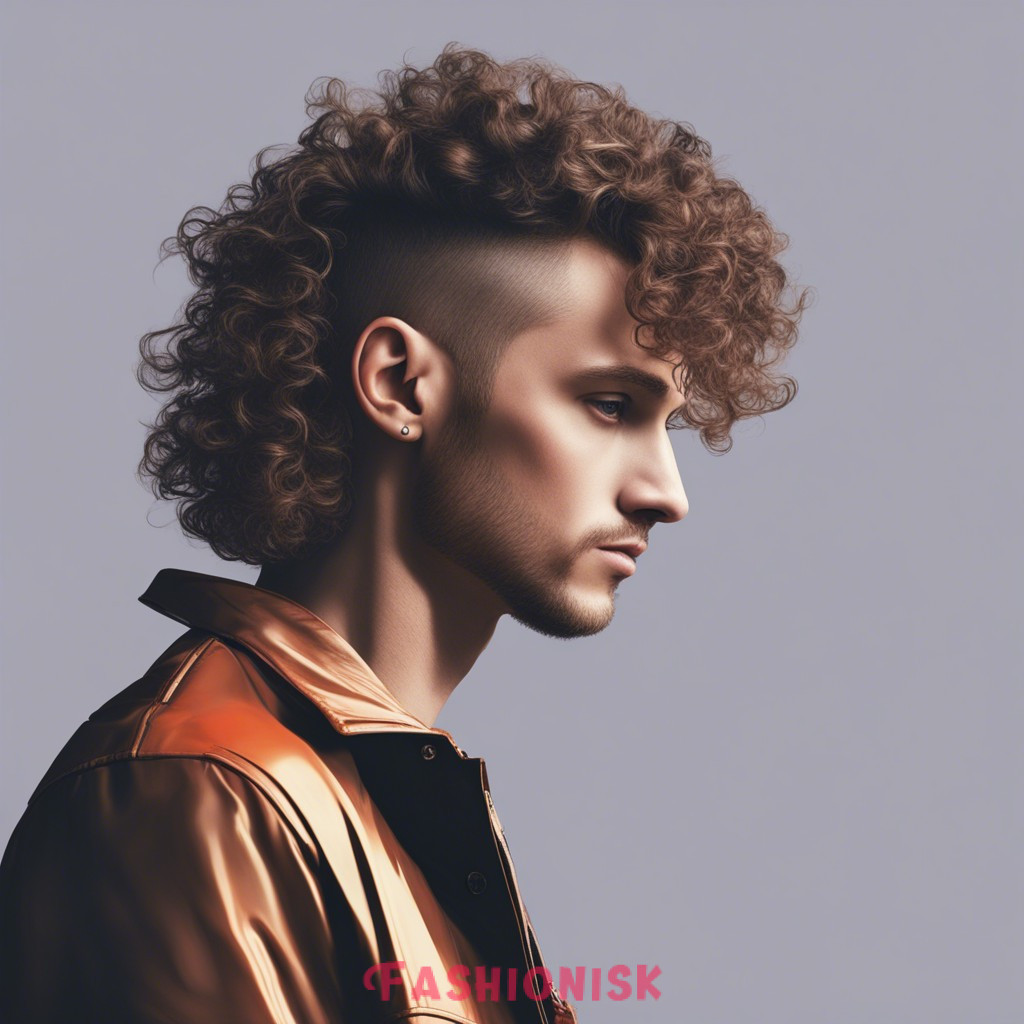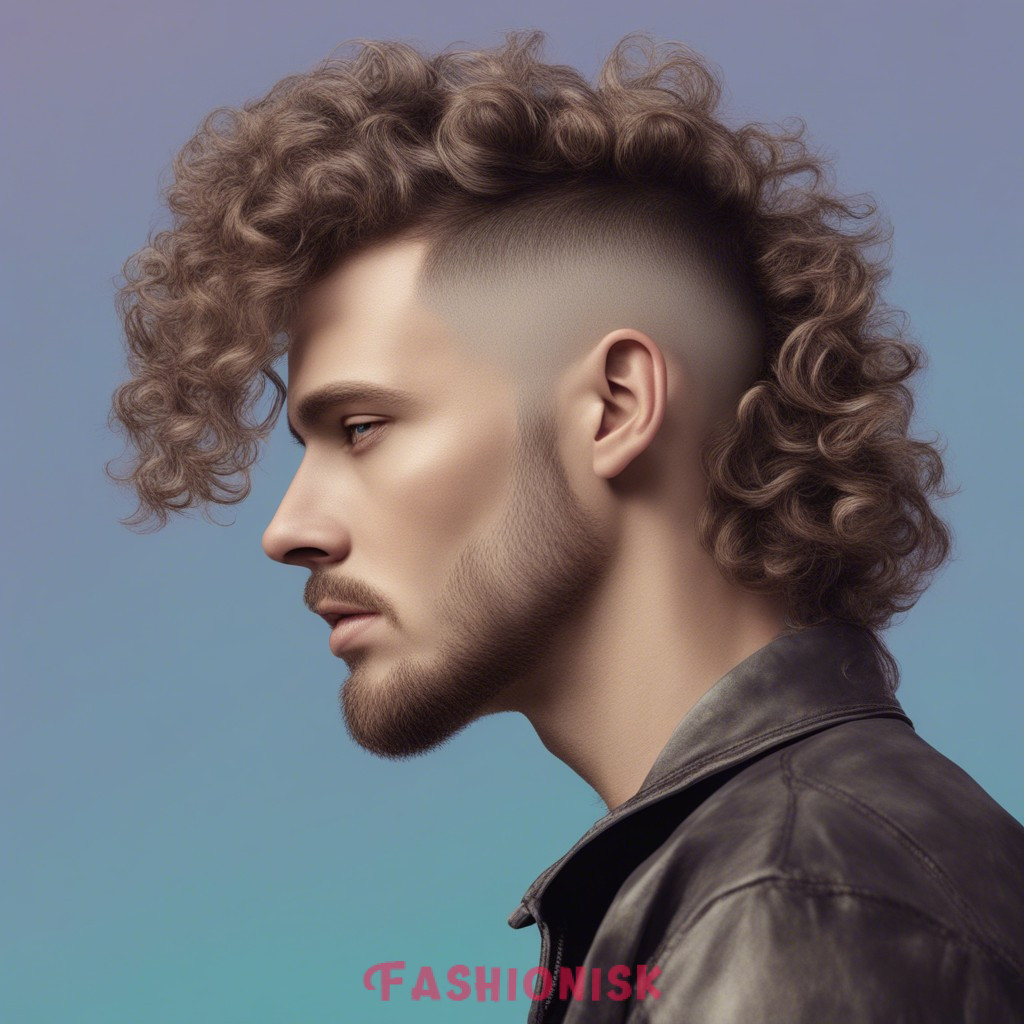 The Shaggy
Ideal for those with looser curls, it boasts longer hair at the front and sides. For styling, use a light hold product, letting your natural curls dictate the look. Maintenance is breezy: a regular trim and deep-conditioning treatments will keep your shaggy mullet looking effortlessly chic.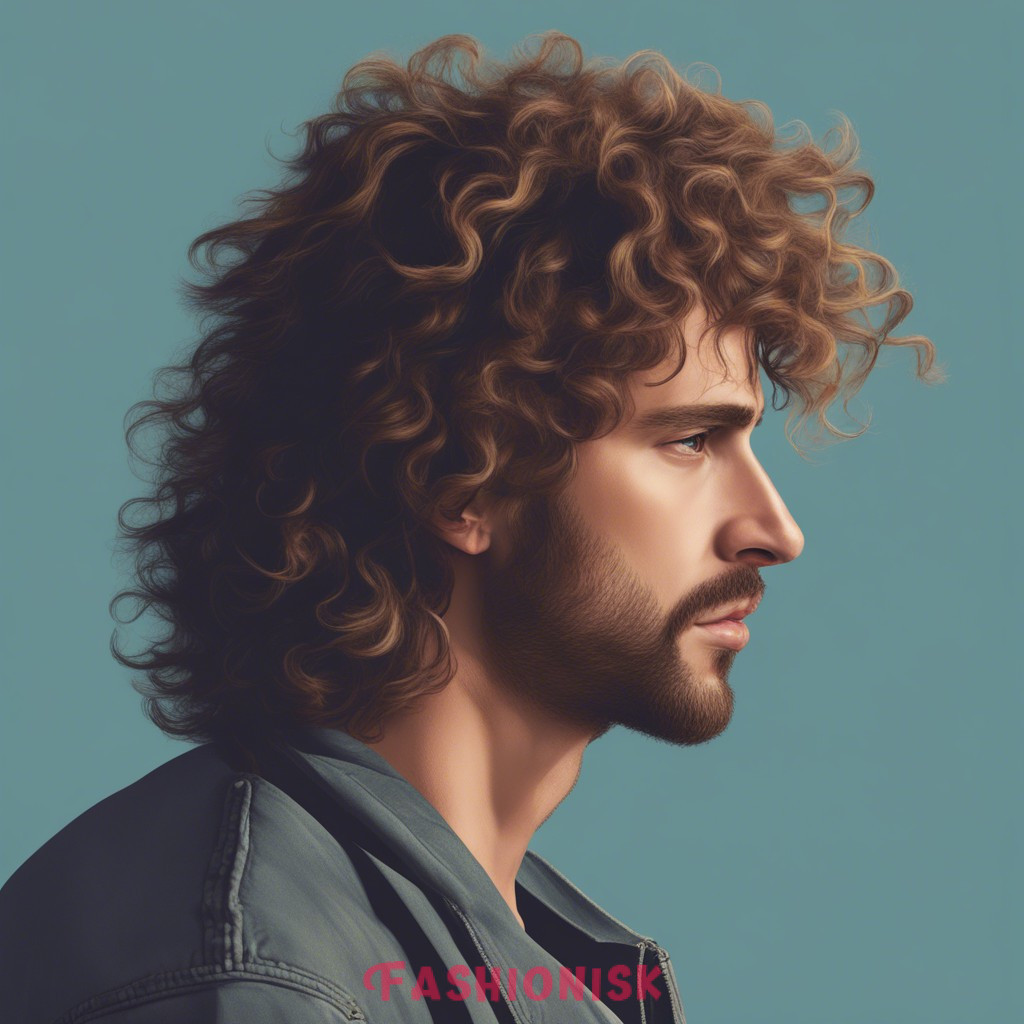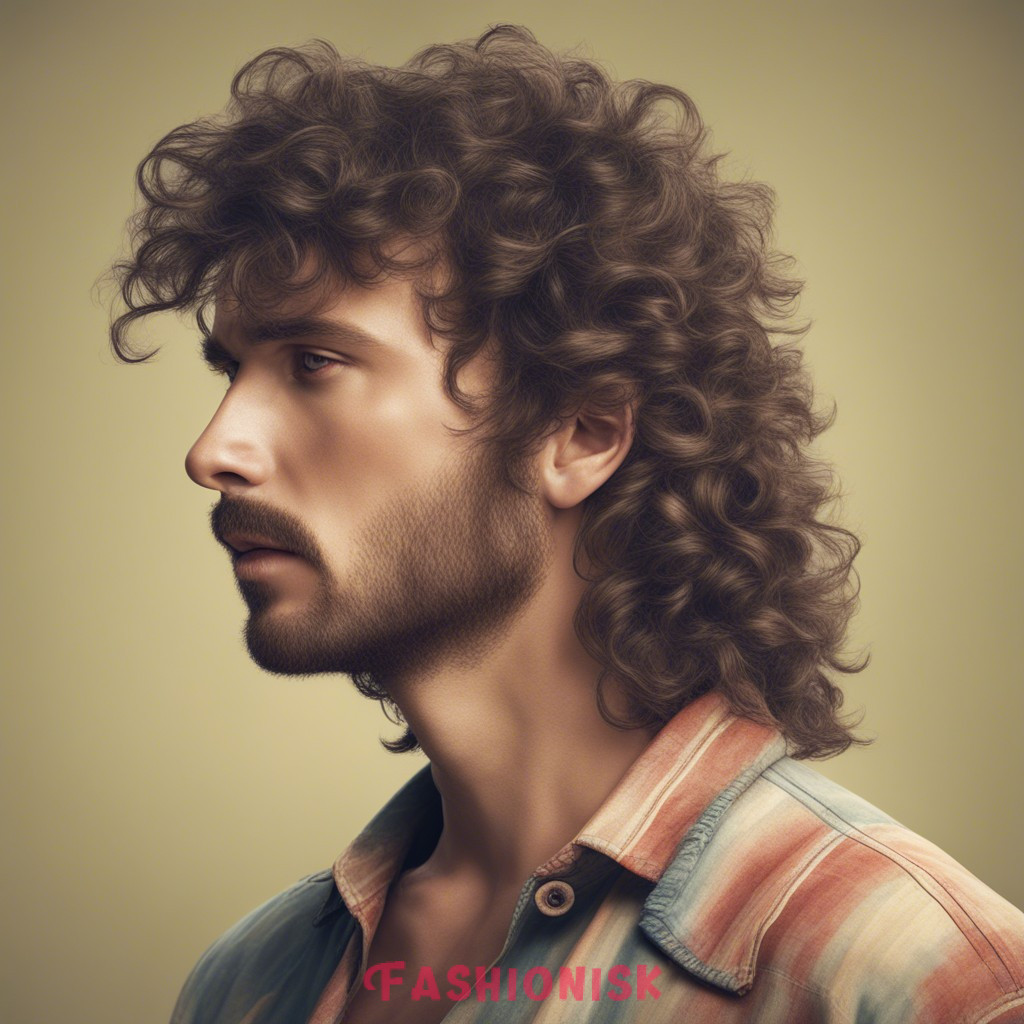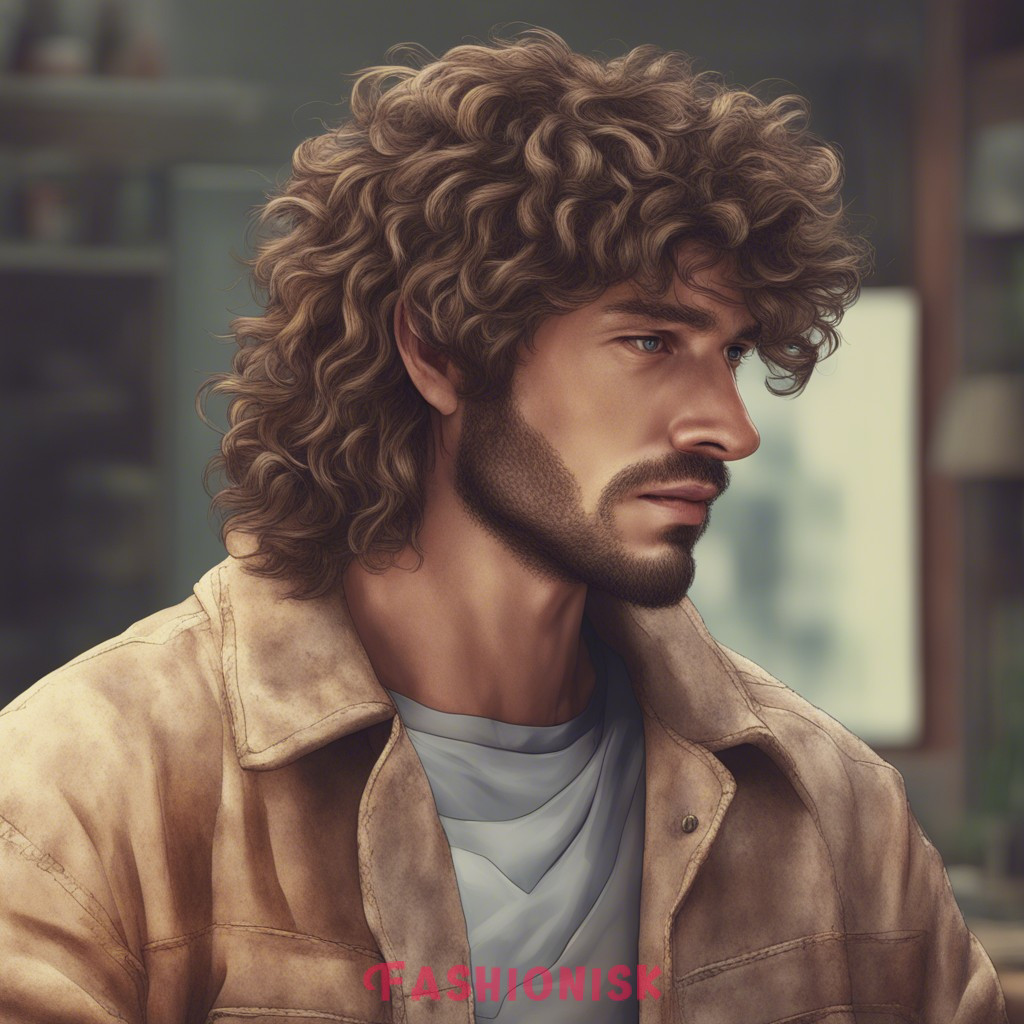 The Tight Ringlet Mullet
Styling is crucial here. Use a strong-hold gel to accentuate each ringlet. Diffuse dry to boost volume and definition. Maintenance revolves around keeping those ringlets hydrated. Invest in a good curl-defining shampoo and conditioner.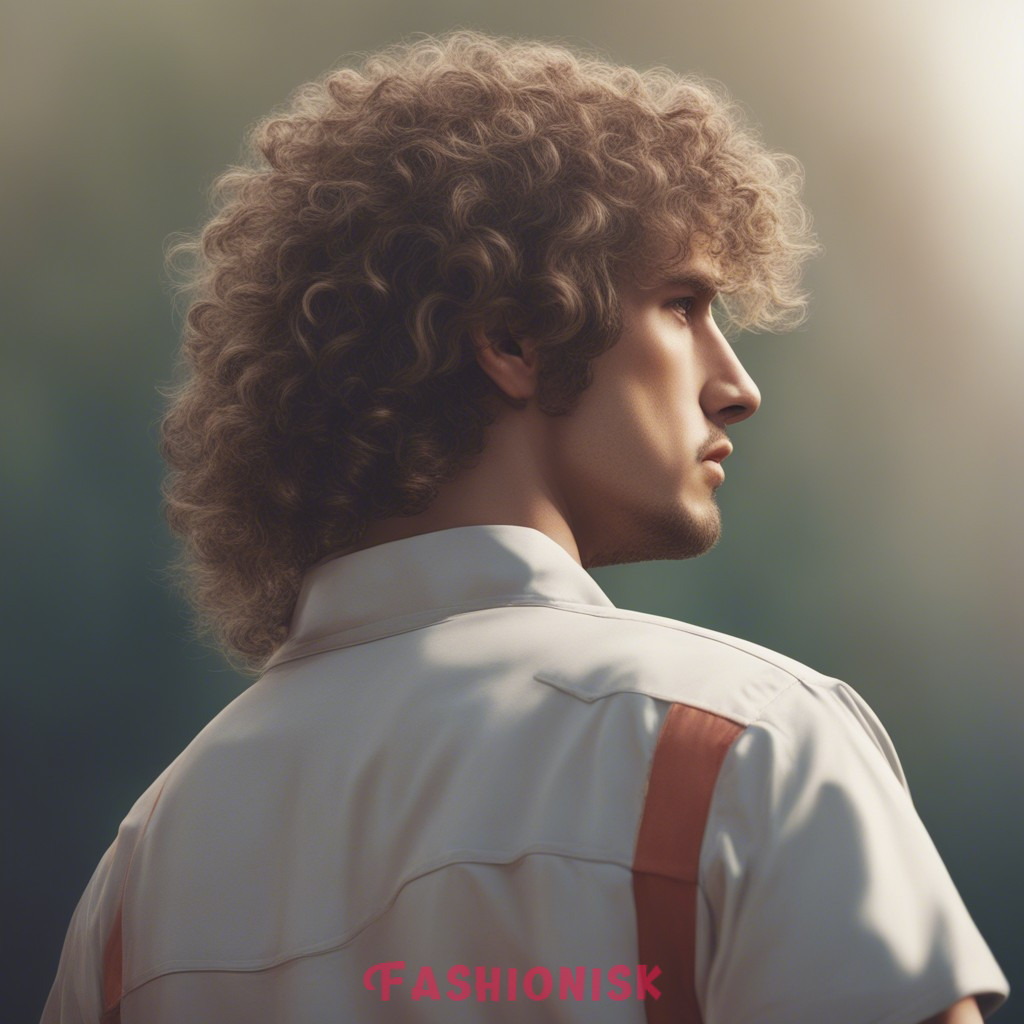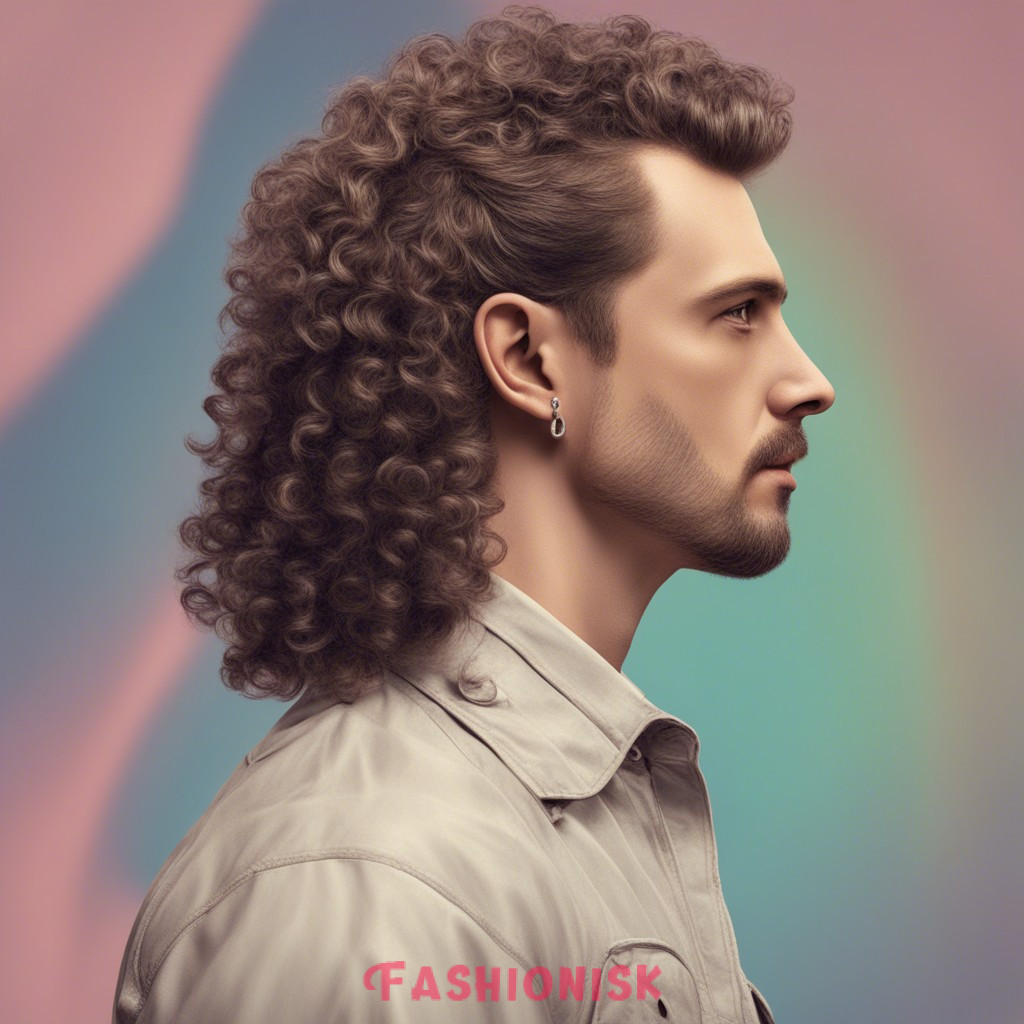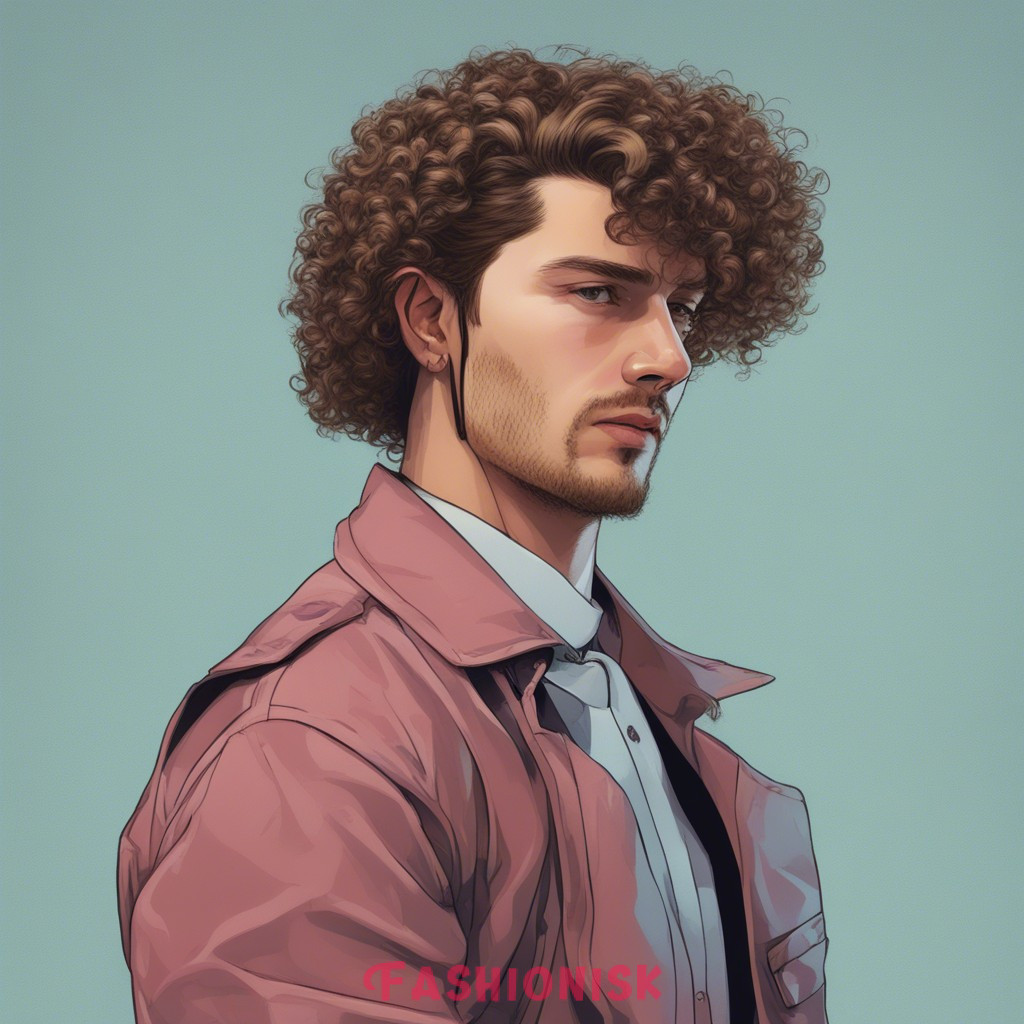 The Female Curly Mullet
Women are embracing this hairstyle with flair and finesse. Often paired with bangs, it adds a touch of femininity. Styling can be playful: add accessories like hairpins or clips for an added touch. A diffuser becomes your best friend, enhancing those curls while preventing frizz. Maintenance is about balance. Keep those bangs neat, and indulge in deep conditioning treatments for lustrous curls.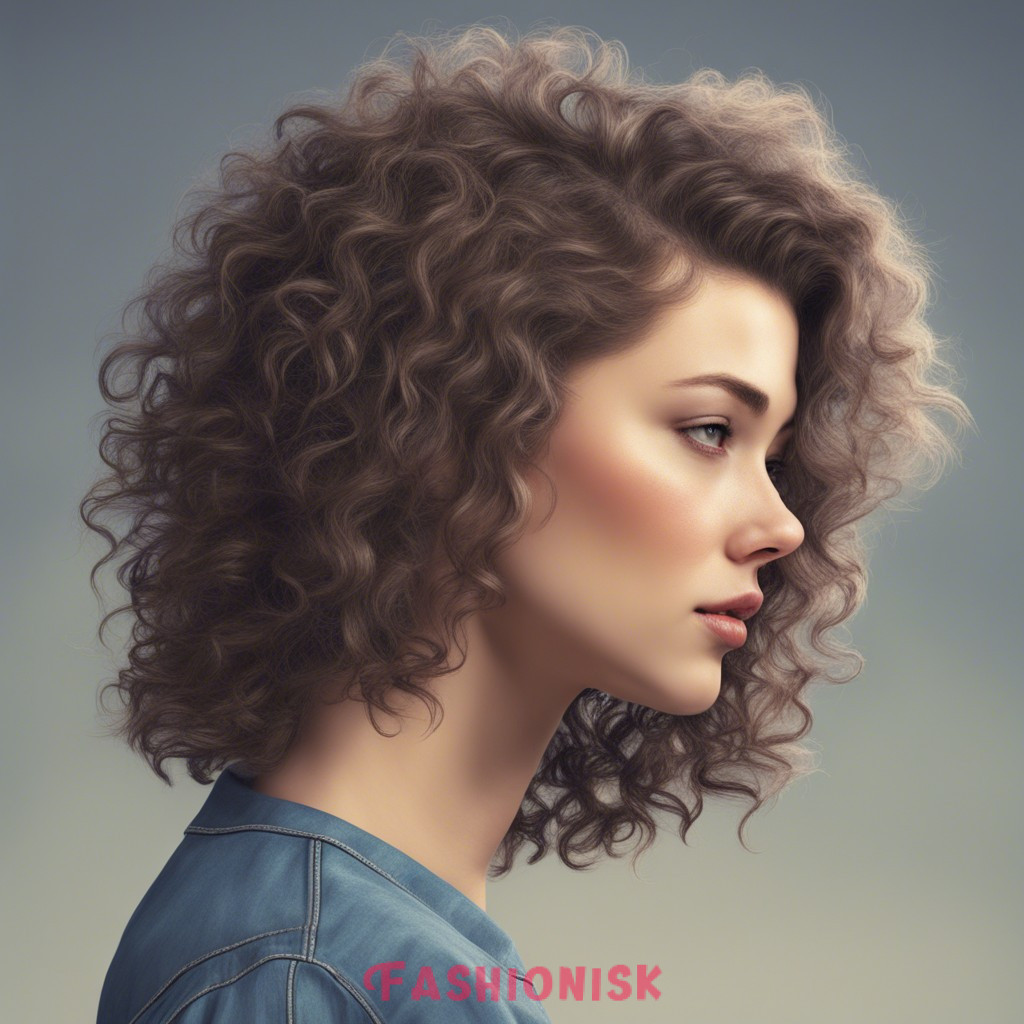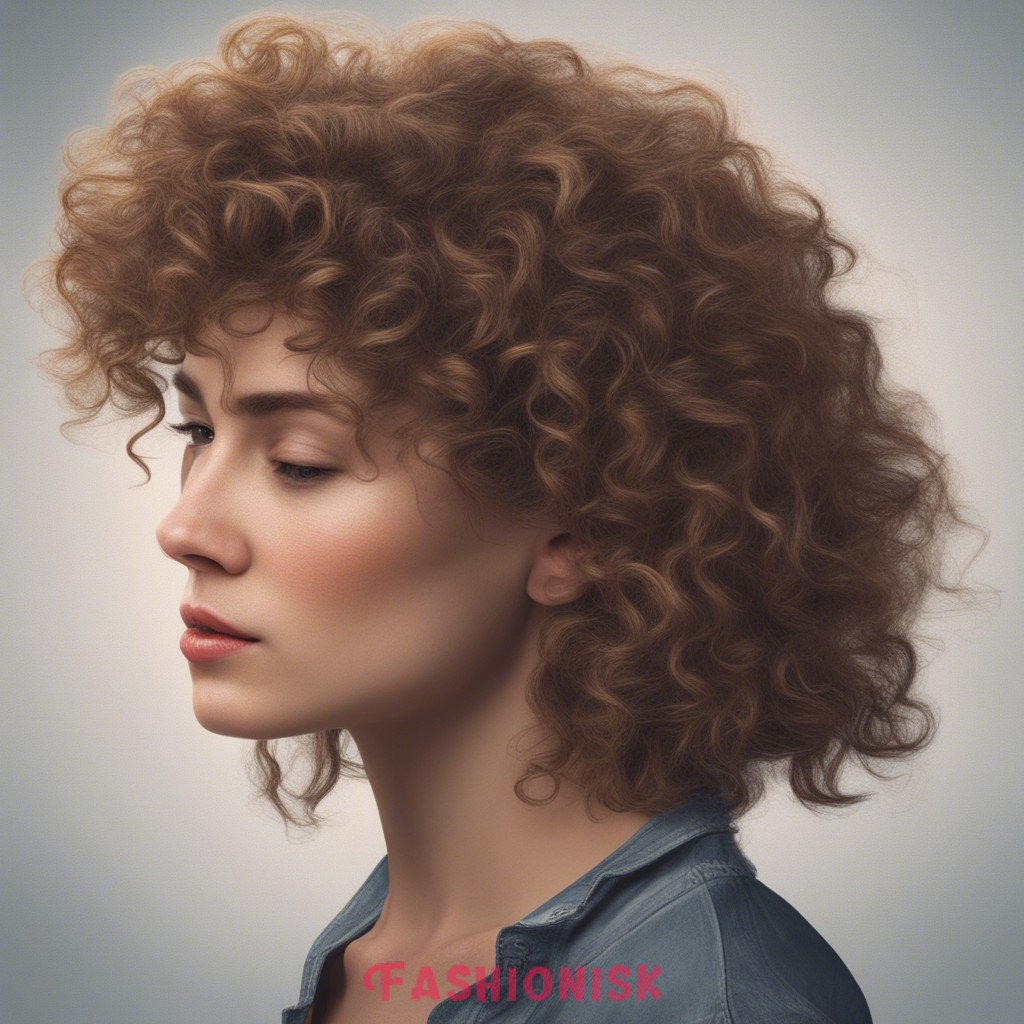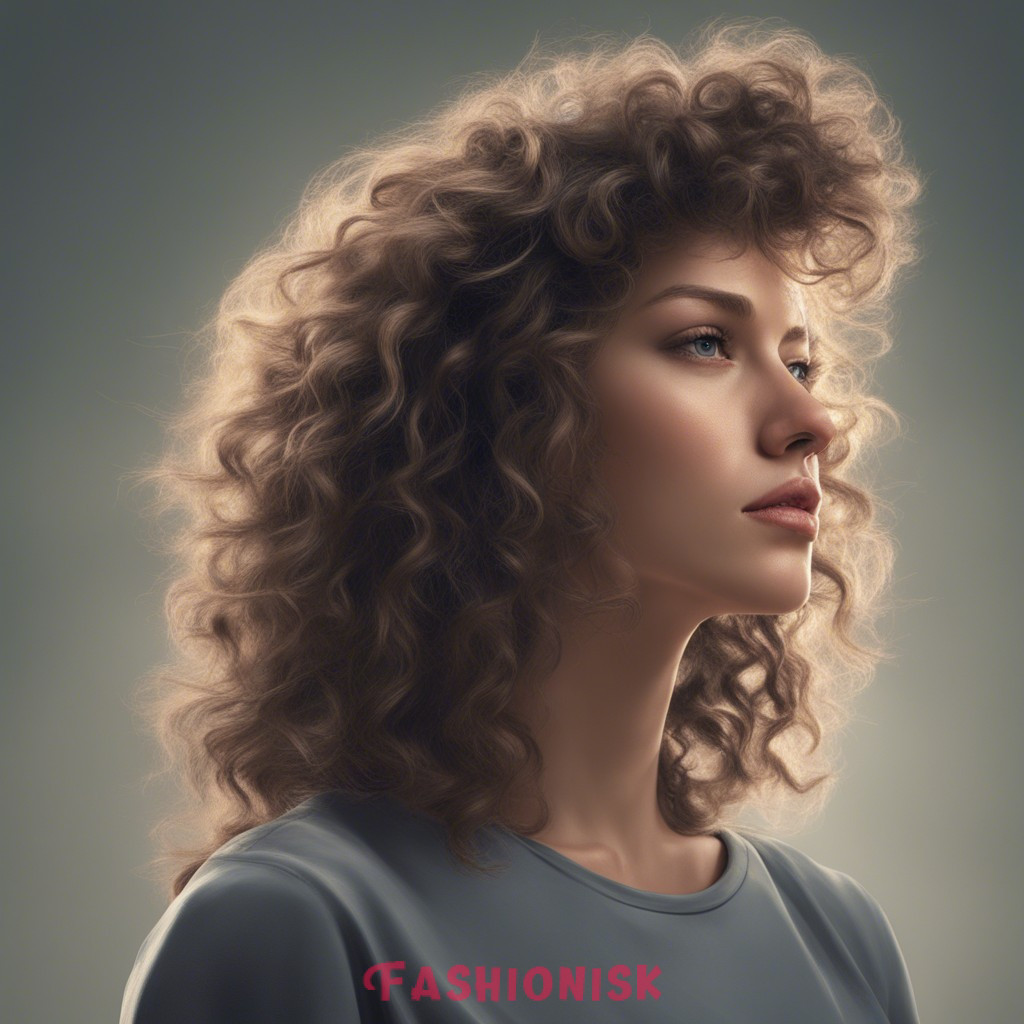 The Punk Rock
It's not just a hairstyle, it's an attitude. With its bold, edgy curls often paired with striking hair colors, it screams individuality. To style, think volume. Use volumizing sprays and a diffuser to give those curls a lift. Bold hair dyes or streaks can elevate the punk vibe. For maintenance, color preservation shampoos are a must. Regular deep conditioning keeps the color vibrant and the curls soft. Remember, it's about breaking the norms and letting your spirit shine.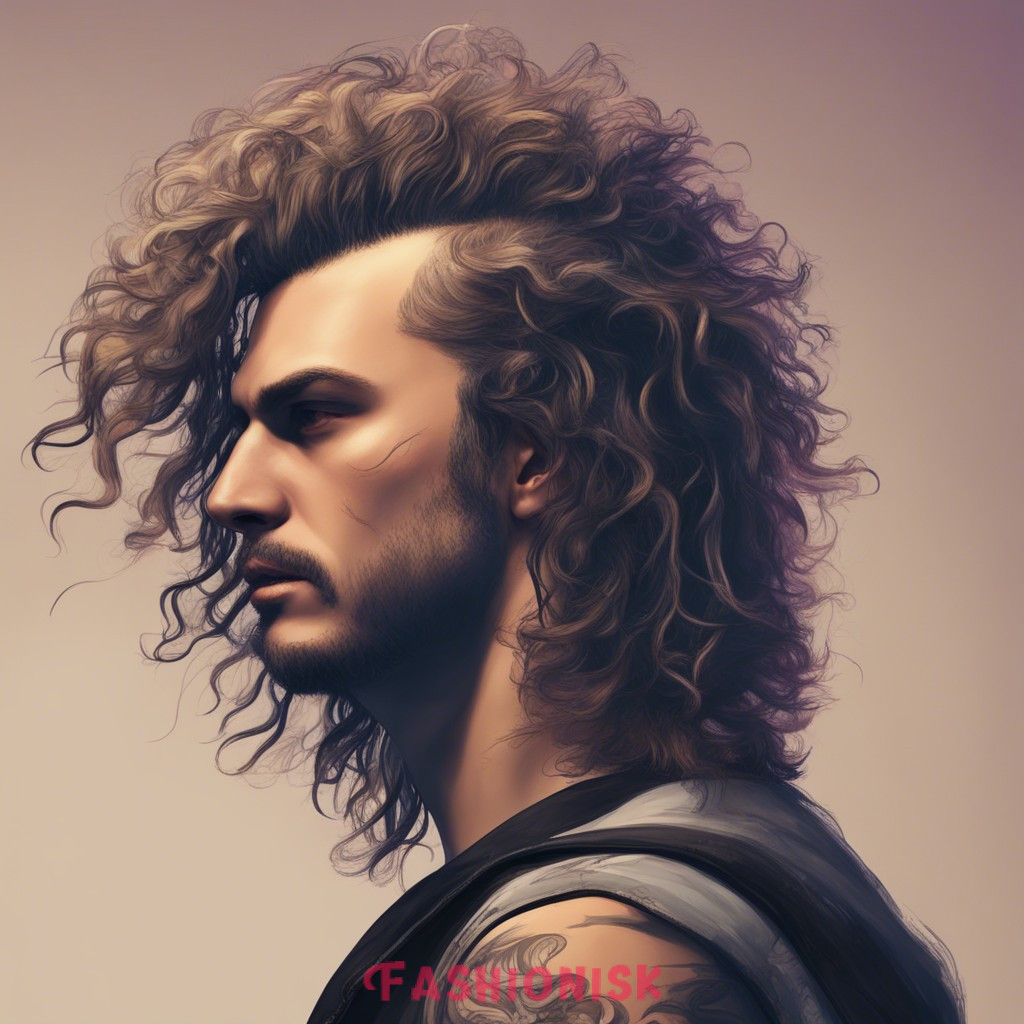 The Long
It's a style that celebrates length while keeping the essence of the mullet alive. Styling is key. Use curl enhancers to maintain the loose flow of the long curls. A wide-toothed comb can help detangle without disrupting the curl pattern. Maintenance revolves around preserving the length. Regular trims avoid split ends, and hydrating hair masks are a godsend. This style is all about showcasing natural beauty with a hint of retro.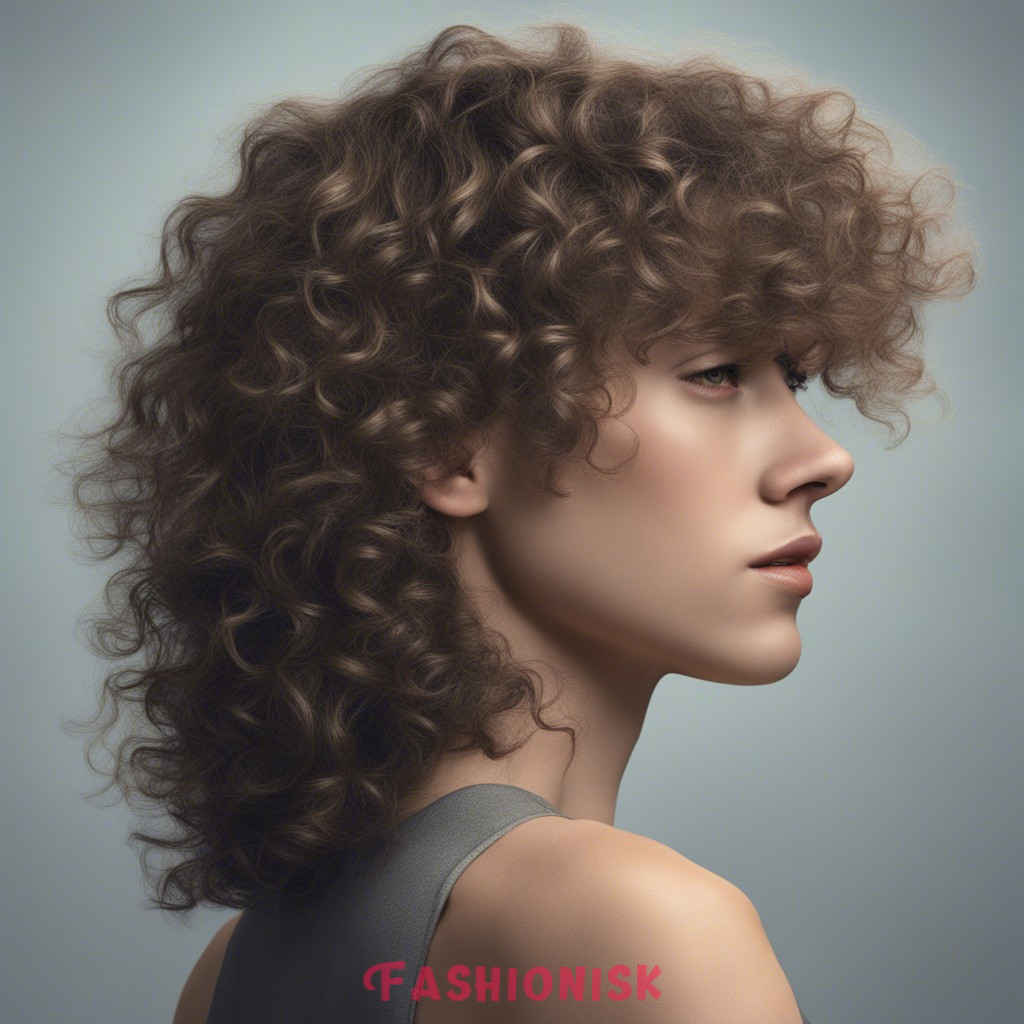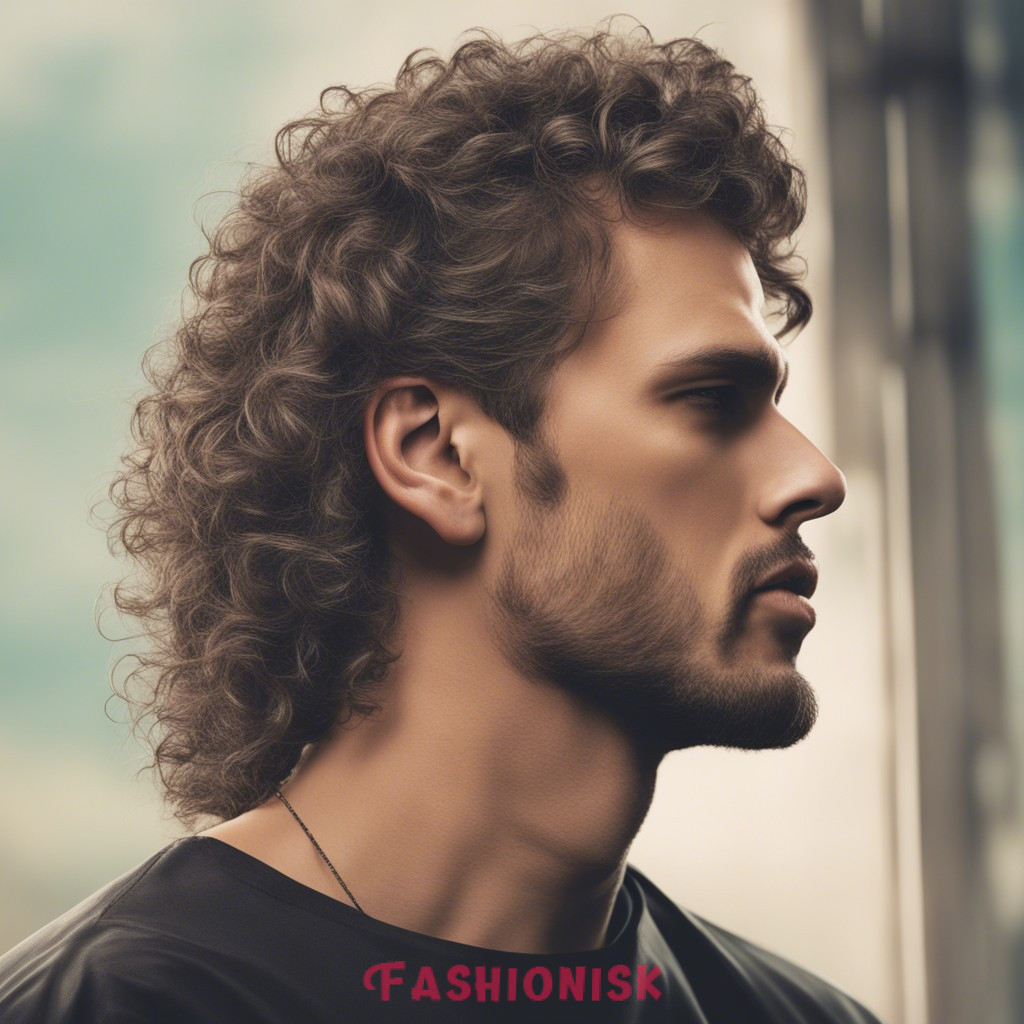 The Short & Crisp
It's concise, sharp, and packed with personality. For styling, opt for lightweight gels to give those short curls definition without weighing them down. Blow-dry using a diffuser on a cool setting to set the look. Maintenance is straightforward. Frequent trims ensure the style remains crisp. Moisturizing products keep the curls lively. Embrace the simplicity and stand out in the crowd with this sleek look.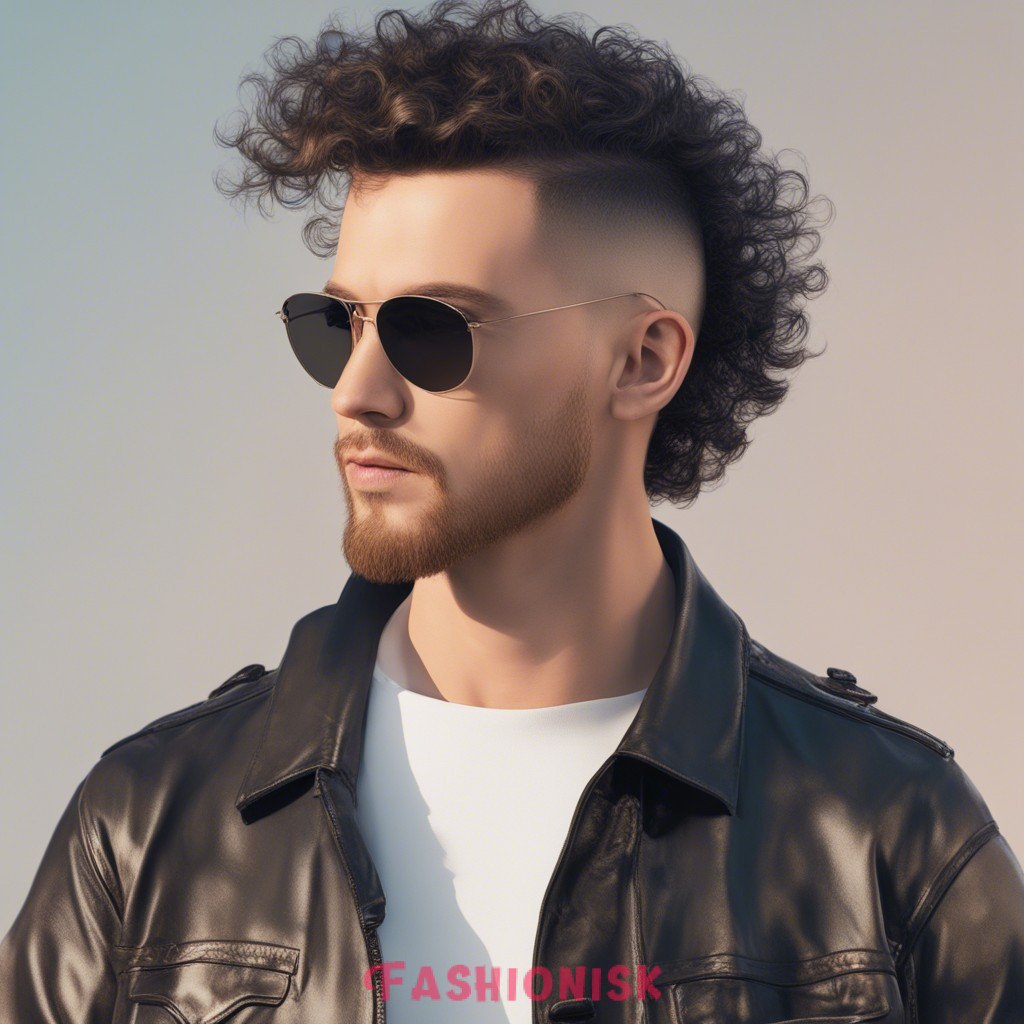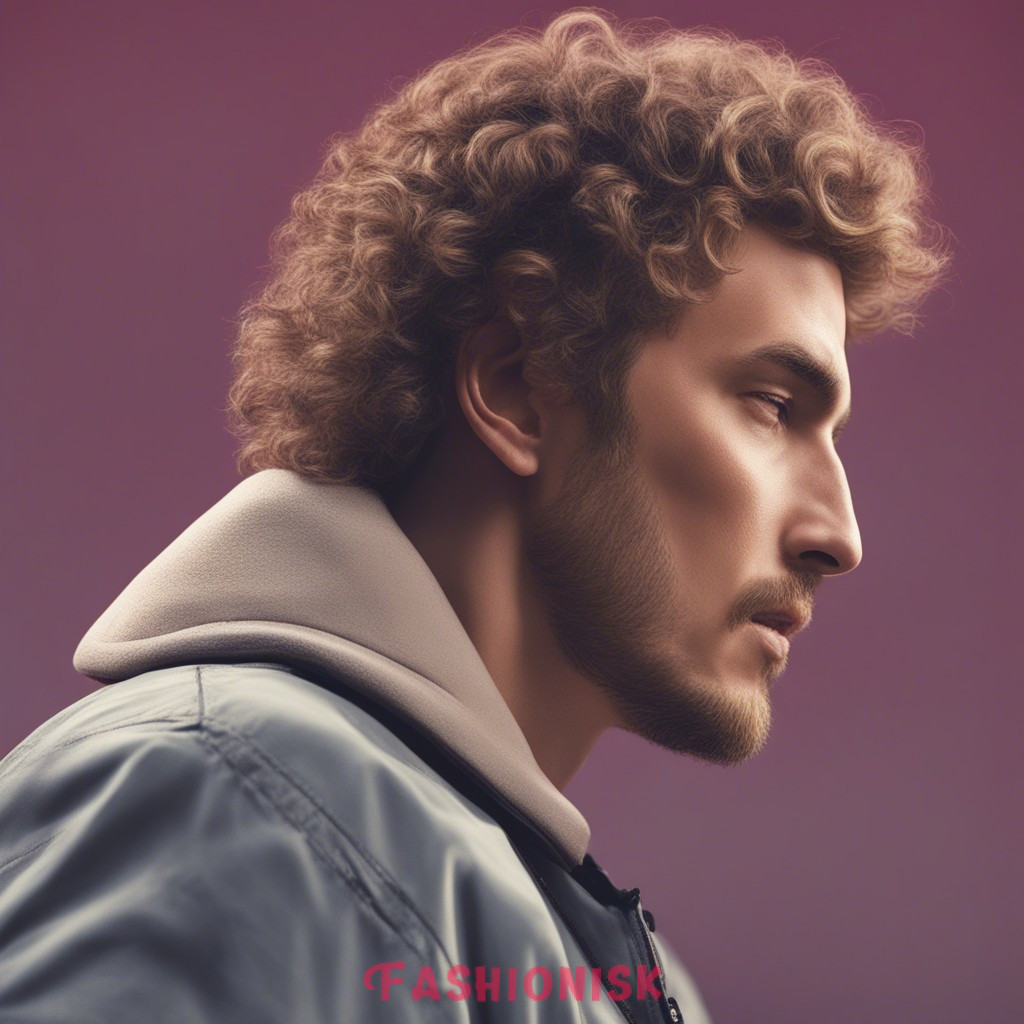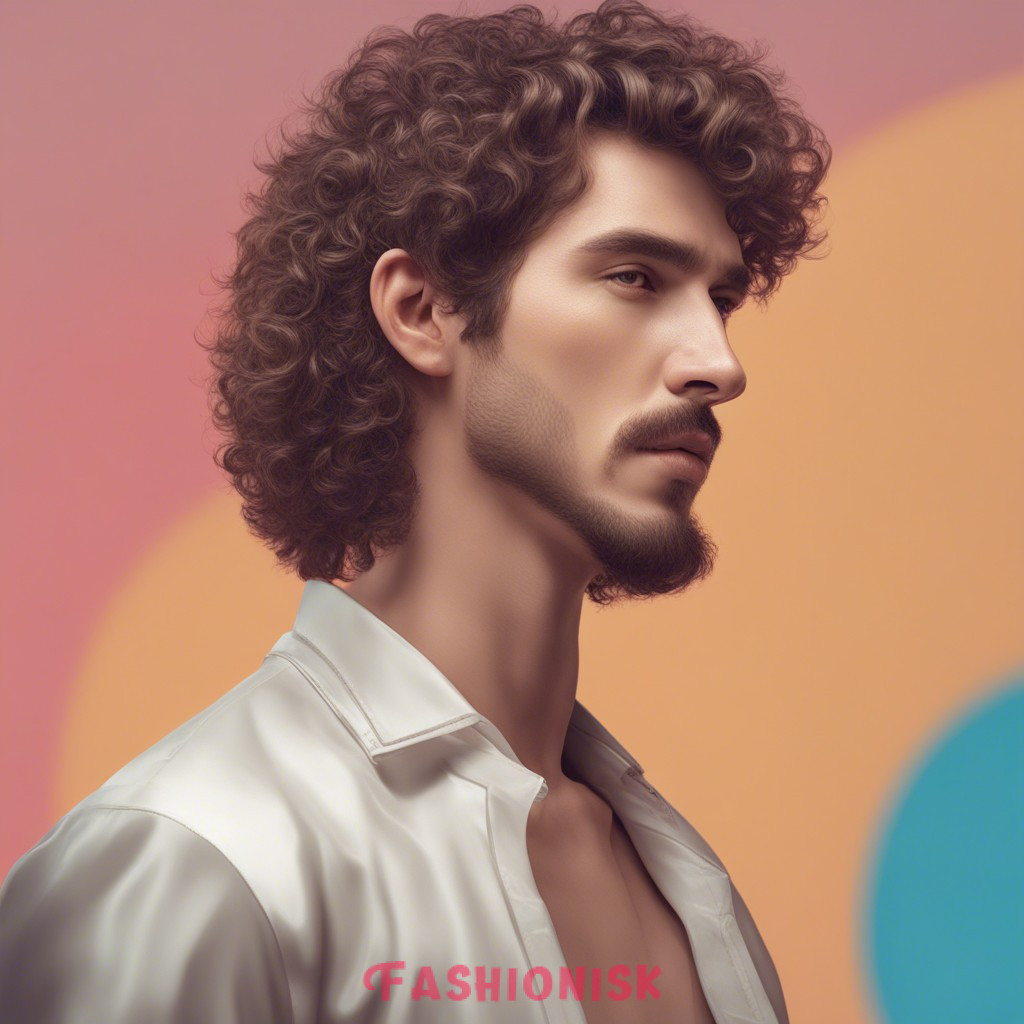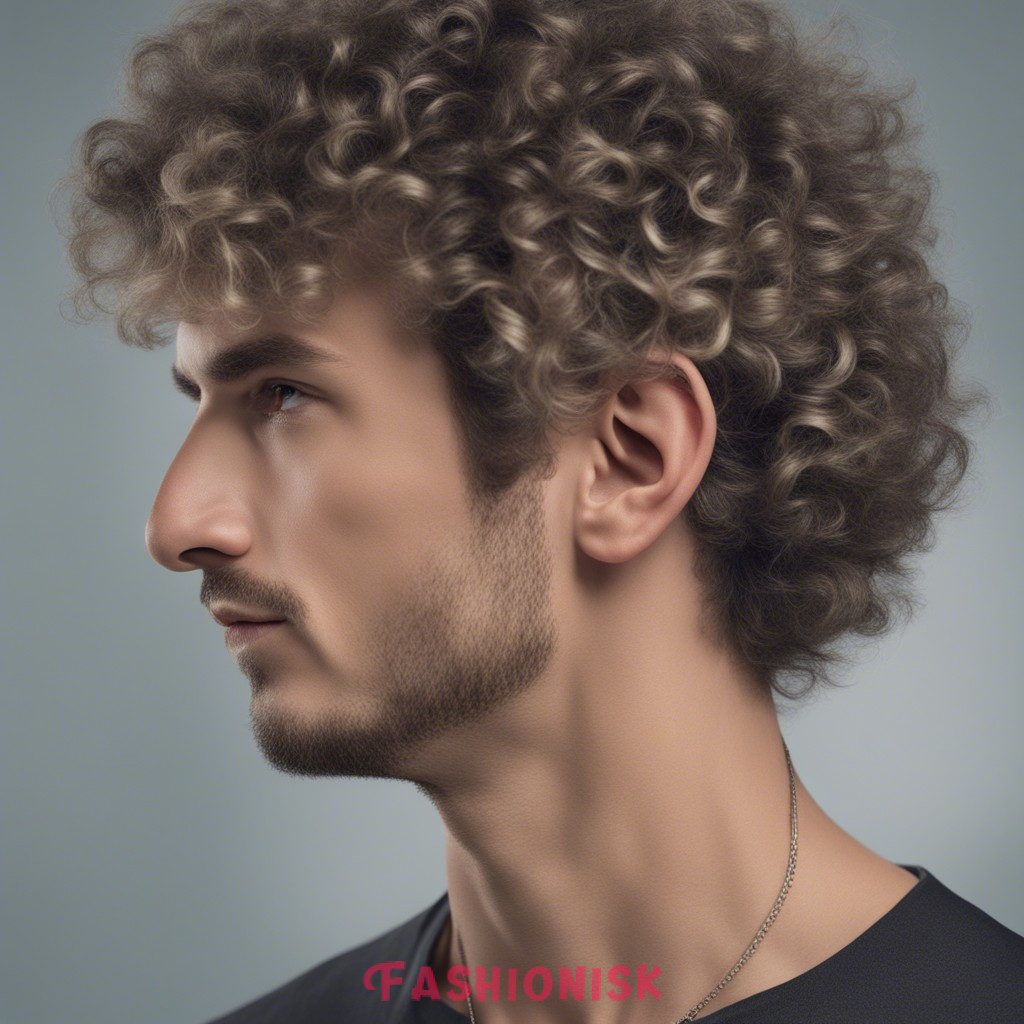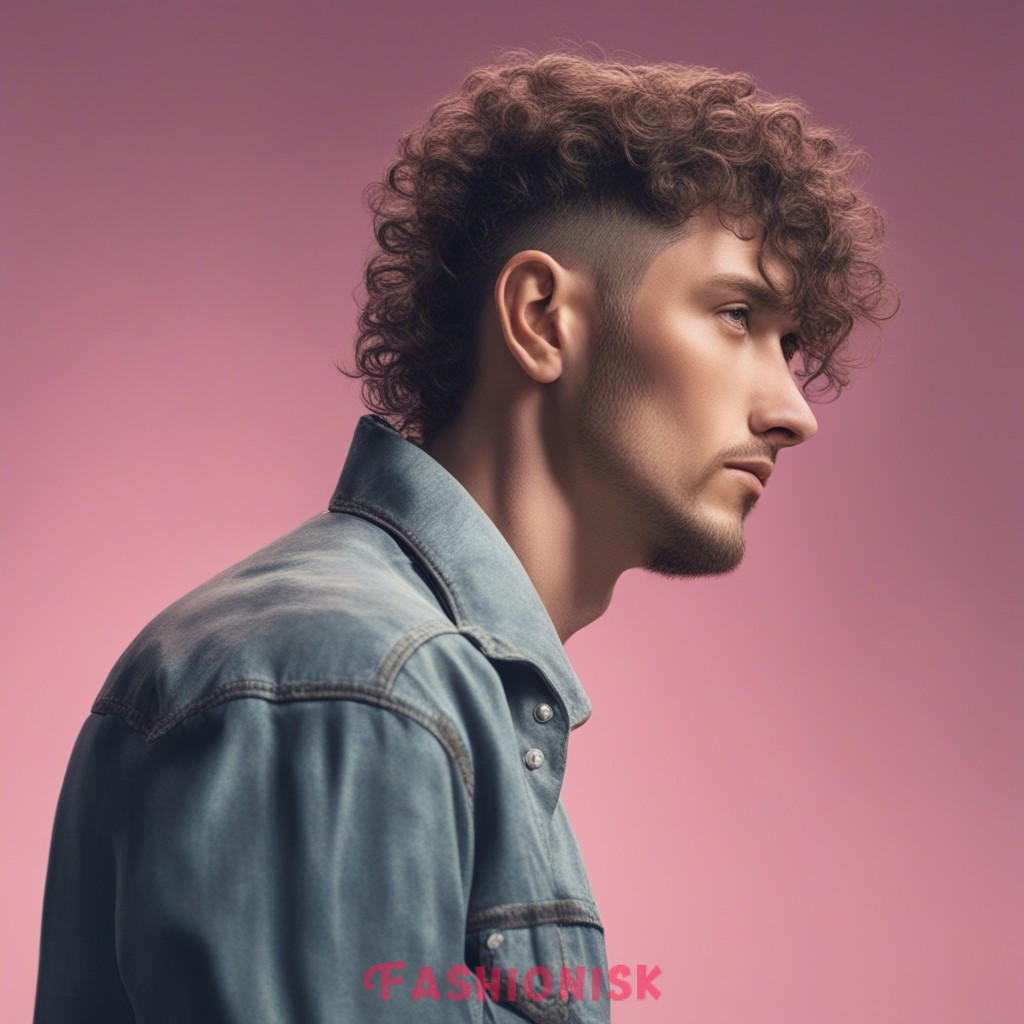 Mastering the Curly Mullet: Essential Styling Tips
Embrace Your Natural Curl: The beauty of the curls lies in its authenticity. Work with your natural curl pattern rather than against it.
Moisturize Regularly: Curls thrive on moisture. Use hydrating shampoos, conditioners, and leave-in treatments to keep them bouncy and frizz-free.
Diffuse with Care: When using a hairdryer, opt for a diffuser attachment. It helps distribute the heat evenly, enhancing your curls without causing frizz.
Define with Products: Creams, gels, or curl-enhancing mousses can be your best friend. They give definition to your curls, making the mullet stand out even more.
Trim Regularly: To maintain the shape of your mullet, get regular trims. This ensures the distinction between the shorter front/sides and the longer back remains clear.
Avoid Brushing Dry Curls: To prevent breakage and frizz, avoid brushing your curls when they're dry. Instead, detangle gently using a wide-tooth comb when your hair is wet.
Experiment with Volume: Play with the volume at the top of your head by teasing or using volumizing products. This can give an edgy and modern twist to your mullet.
Accessorize Thoughtfully: Consider adding hairpins, clips, or even headbands. They can add a touch of style and keep your front locks in place.
Keep the Sides Sleek: The magic of the mullet is its contrast. For a sharp look, ensure the sides are kept sleek and close to the head, letting the back curls shine.
Stay Inspired: Stay updated with current fashion trends and don't be afraid to experiment. The curly mullet is versatile; give it your personal twist!
Quick Answers to Your Burning Questions
What is a curly mullet?
It is a modern twist on the classic mullet hairstyle, where the front and sides are kept shorter while the back showcases natural curls.
Is the mullet suitable for all curl types?
Yes! Whether you have loose waves or tight ringlets, there's a variation that can work for your specific curl type.
How often should I trim my mullet?
Typically, every 6-8 weeks is ideal to maintain the distinct shape of the curly mullet, but it can vary based on personal preference and hair growth rate.
Can I rock a mullet if I have short hair?
Absolutely! There are shorter versions of the mullet that look fabulous, making it versatile for various hair lengths.
Do I need specific products for styling a mullet?
While not mandatory, curl-enhancing products like creams, gels, and mousses can help in defining and maintaining the curls, ensuring the mullet looks its best.
Where Vintage Meets Vogue
In wrapping up, the curly mullet is more than just a hairstyle. It's a fusion of past trends with today's flair. As we've explored, its versatility is unmatched. From tight ringlets to loose waves, there's a style waiting for everyone. So if you're looking to make a statement and embrace your curls in a whole new way, the mullet is your answer. Dive in, experiment, and let your hair do the talking. The world is ready for the mullet revolution, and so are you!
People Also Searched For
Comments