#Women's Fashion
Retro Hairstyles: Vintage Looks for Modern Divas
Welcome to another amazing blog post that you won't want to miss! Today we're diving into the fascinating world of retro hairstyles. Yes, you heard it right. Those iconic looks from the past are making a grand comeback. And why not? These hairstyles have a unique charm that never really goes out of style.
First off, let's clarify what we mean by retro. We're talking about the timeless styles that graced the heads of Hollywood stars and music legends. Think Marilyn Monroe curls and Audrey Hepburn updos. These styles ruled the past but guess what? They are back and in a big way.
So why the sudden interest in retro? Well, fashion is cyclical. What was once old becomes new again. That's the beauty of it. And right now, there's a strong wave of nostalgia sweeping through the fashion world. Everyone wants a piece of that old-school glamor.
Now let's get to the good part. In this post, we'll go step-by-step through some of the most stunning retro hairstyles. We'll break down each style so that you can easily recreate them at home. Don't worry; you don't need to be a pro to pull off these looks. All you need is a bit of time and the right tools.
Stay tuned because we're just getting started. By the end of this post, you'll know how to turn heads and make a statement with a killer retro hairstyle. So let's jump right in and bring back the classics!
30 Retro Hairstyles That Will Make You the Life of the Party
This hairstyle was the hallmark of Bollywood queens like Hema Malini and Saira Banu. It's regal, elegant, and screams star power. Today, the bouffant is making a stunning comeback. It's not just for special occasions anymore. You can rock it at parties or even casual hangouts.
Next on our list are the soft curls that stole our hearts in the '70s and '80s. Think of the iconic Rekha and her mesmerizing locks. These curls ooze a mix of playfulness and sophistication that's hard to resist. And guess what? This retro style is back, and it's more versatile than ever.
So, stick around as we delve into each of these retro hairstyles.
Marilyn Monroe Curls
We've seen these glamorous curls on our Bollywood beauties too. They bring instant sophistication and allure to any look. The soft, bouncy curls frame the face in such a way that you can't help but feel fabulous. So, if you're looking to inject some old-school glam into your style, stick around.
Victory Rolls
This look hails from the 1940s and perfectly captures the elegance of the era. It works great for formal events or themed parties. Even better, it suits all hair types and lengths.
Beehive
It's towering, it's dramatic, and it's absolutely stunning. Bollywood actresses like Sharmila Tagore rocked this style. If you want to make a bold statement, this hairstyle is for you.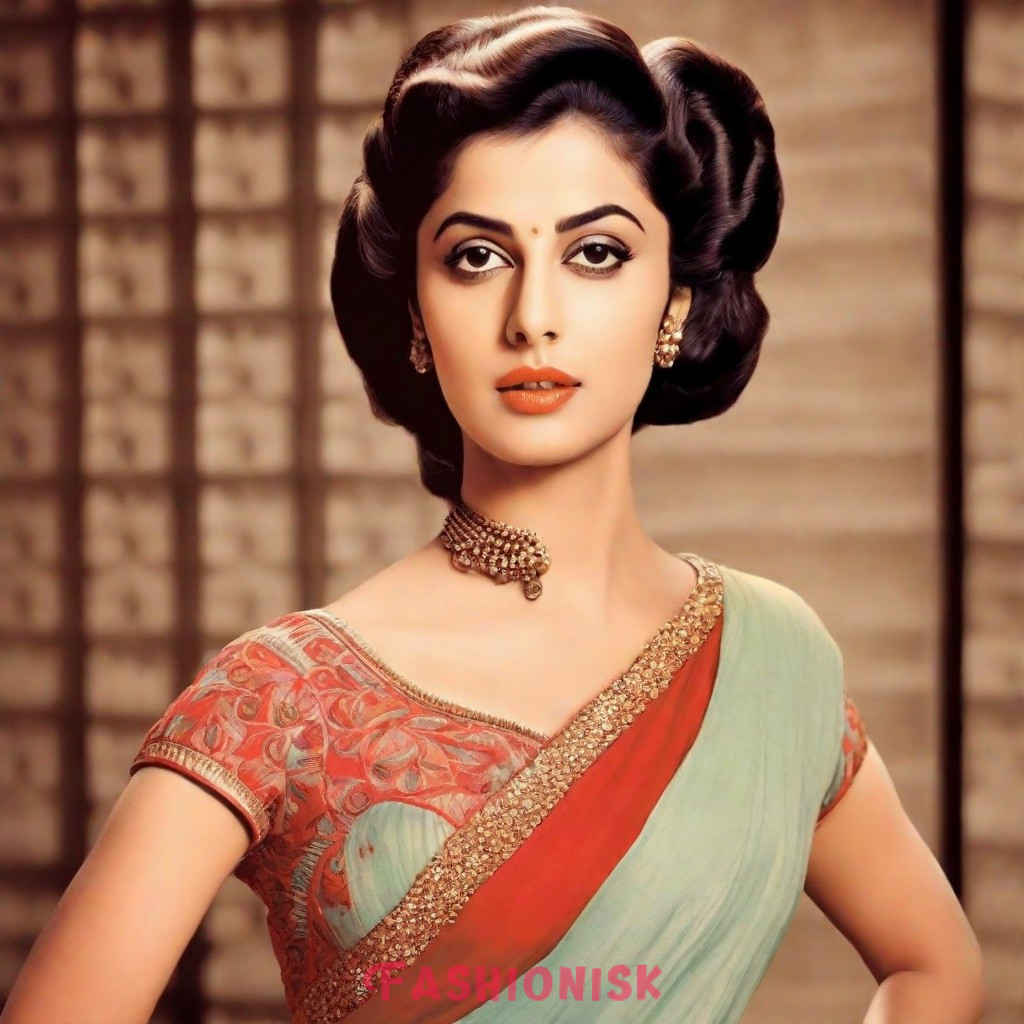 Finger Waves
This hairstyle dominated the Roaring Twenties. It's sleek, elegant, and utterly timeless. Bollywood has embraced this vintage look, and so can you.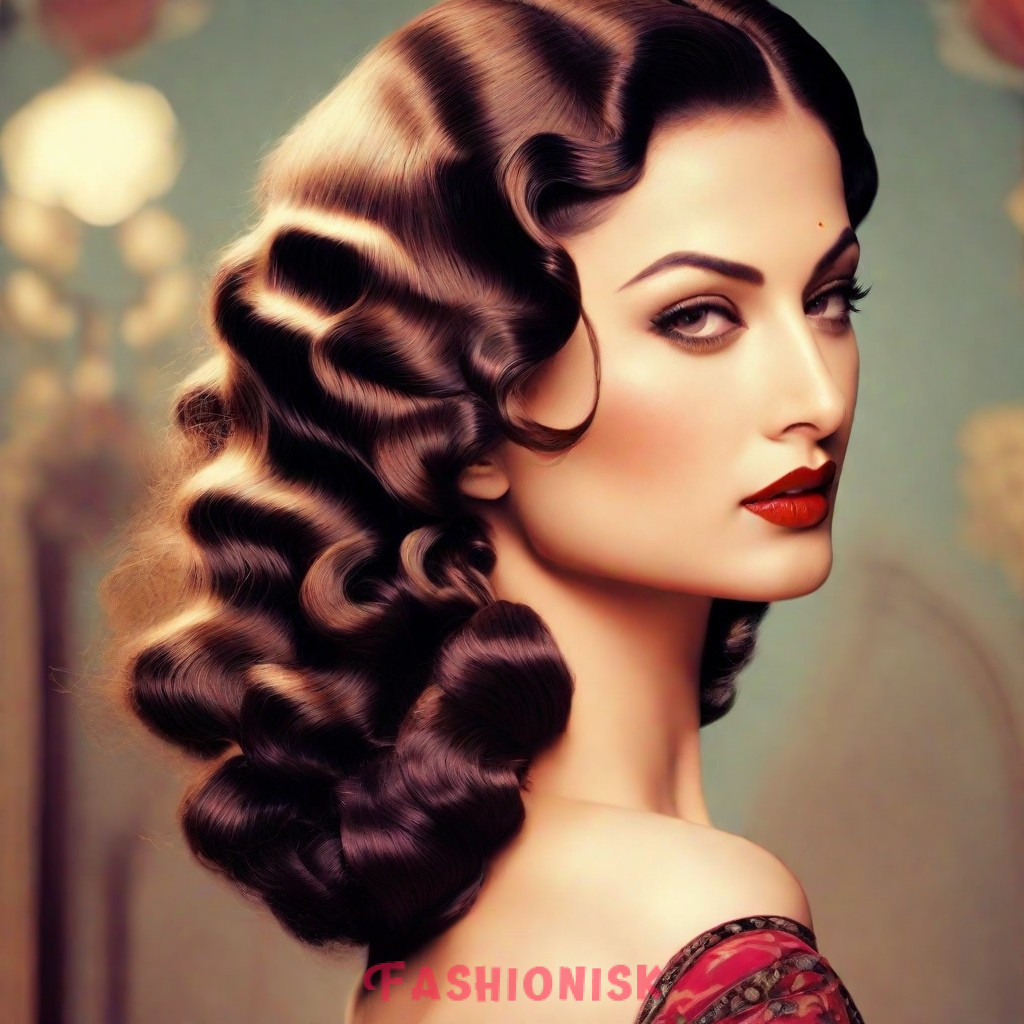 Audrey Hepburn Updo
This style is synonymous with grace and simplicity. You might recall seeing this in iconic Bollywood movies too. It's ideal for when you want to look effortlessly chic. Think parties, weddings, or any formal event.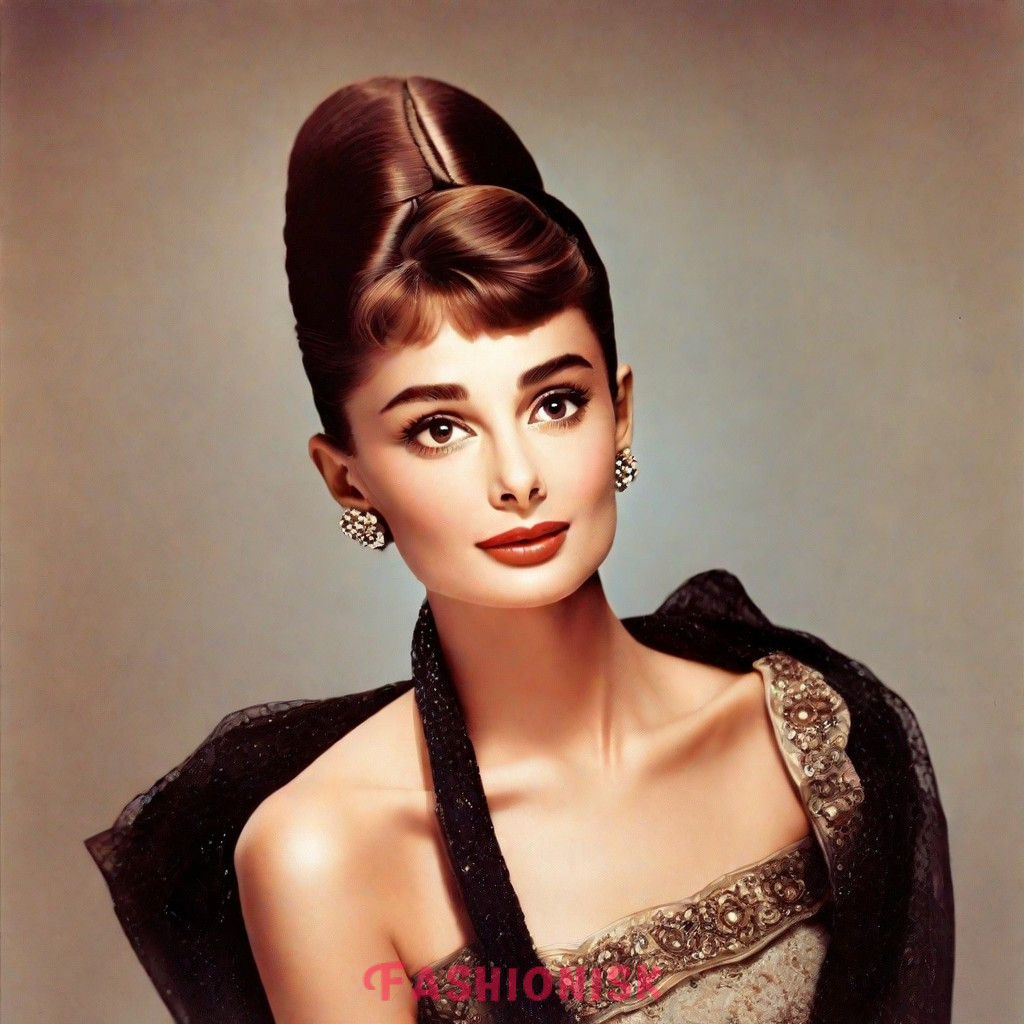 Pompadour
Today we're kicking off with the Pompadour, a style that's as regal as it sounds. We've seen Bollywood biggies flaunt this sky-high look with flair. It's all about volume and attitude. This hairstyle isn't just for men; women are rocking it too. So if you want to stand out from the crowd, this is your go-to retro hairstyles.
Afro
Though its roots are African, Bollywood embraced this bold look in the '70s and '80s. It's making a comeback, and we couldn't be happier.
Pixie Cut
This cut is as chic as it is practical. Bollywood actresses like Kalki Koechlin have sported this cut, and it's a hit. It's perfect for those who want a dramatic change and a modern look.
Shag Cut
This look dominated the '70s Bollywood scene and guess what? It's back in vogue. The layers, the texture, and the volume make it irresistibly stylish.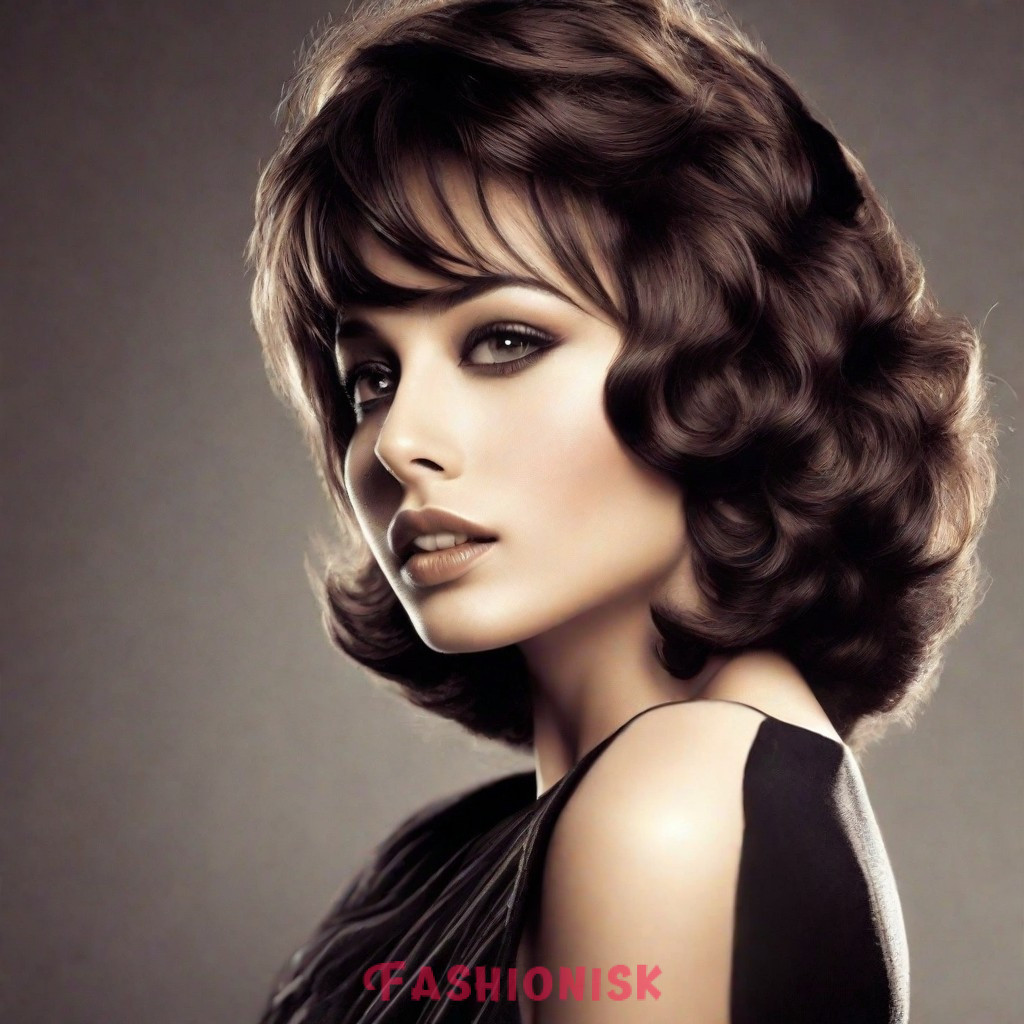 The Rachel
Believe it or not, Bollywood also had its moment with this iconic look. It's flattering, layered, and timeless. If you're thinking of a retro hairstyles that suits almost every face shape, this is it.
Farrah Fawcett Feathers
Bollywood wasn't far behind in embracing this iconic style. It adds effortless volume and flair to your hair. If you love bouncy, wavy locks, this style is for you.
Flapper Bob
It's chic, it's edgy, and it's a style that Bollywood divas like Kangana Ranaut have pulled off flawlessly. Perfect for a daring fashion statement, this retro hairstyles cut is as modern as it is retro.
The Mullet
This cut had its heyday in the '80s, and Bollywood stars weren't shy about rocking it. It's back and it's bolder than ever.
Chignon
Bollywood's leading ladies have often opted for this graceful updo on the red carpet. It's ideal for formal events and adds a touch of sophistication to any outfit.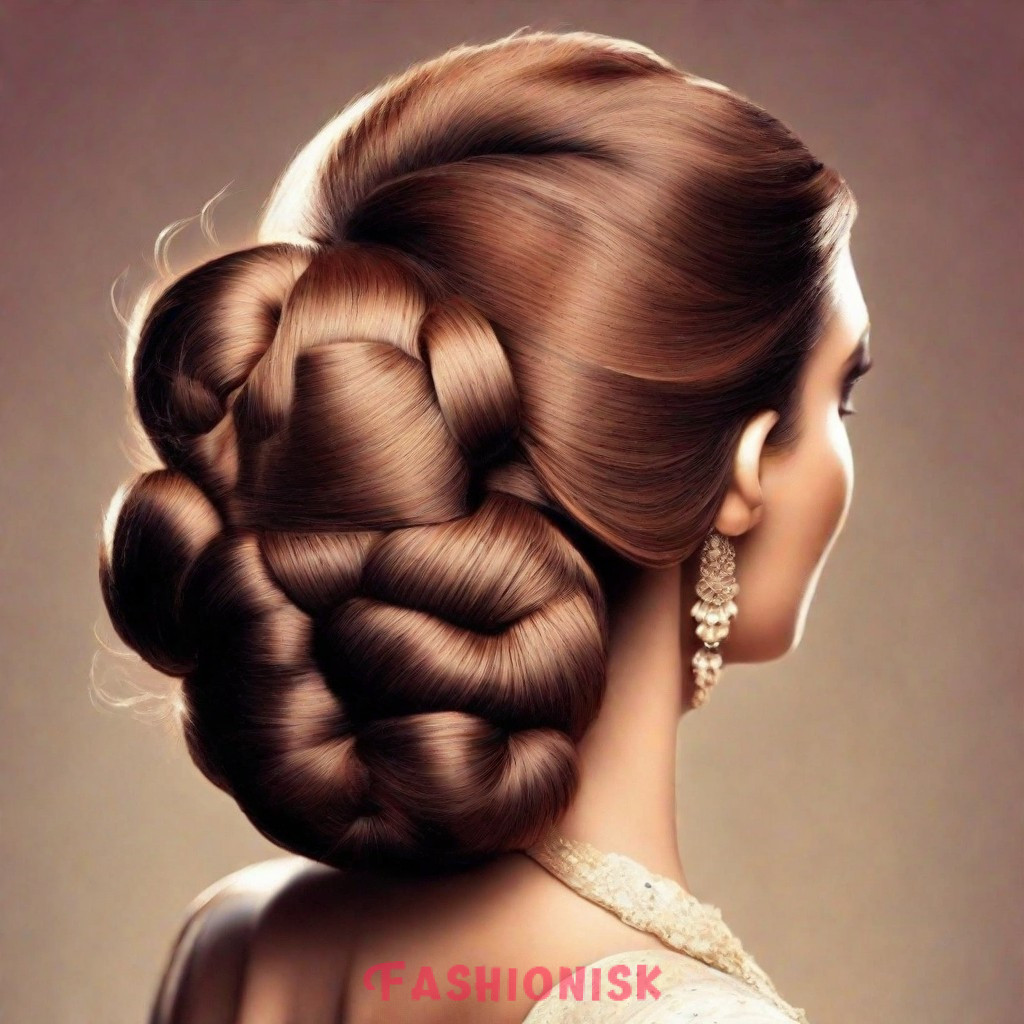 Peek-a-Boo Bangs
Popular in the '40s and '50s, Bollywood has also flirted with this coquettish look. If you're looking to change up your style without a drastic cut, this is a great option.
Pin-Up Curls
It's sexy, it's vintage, and it's a surefire way to make a statement. Celebrities and everyday fashionistas alike are bringing this retro look back.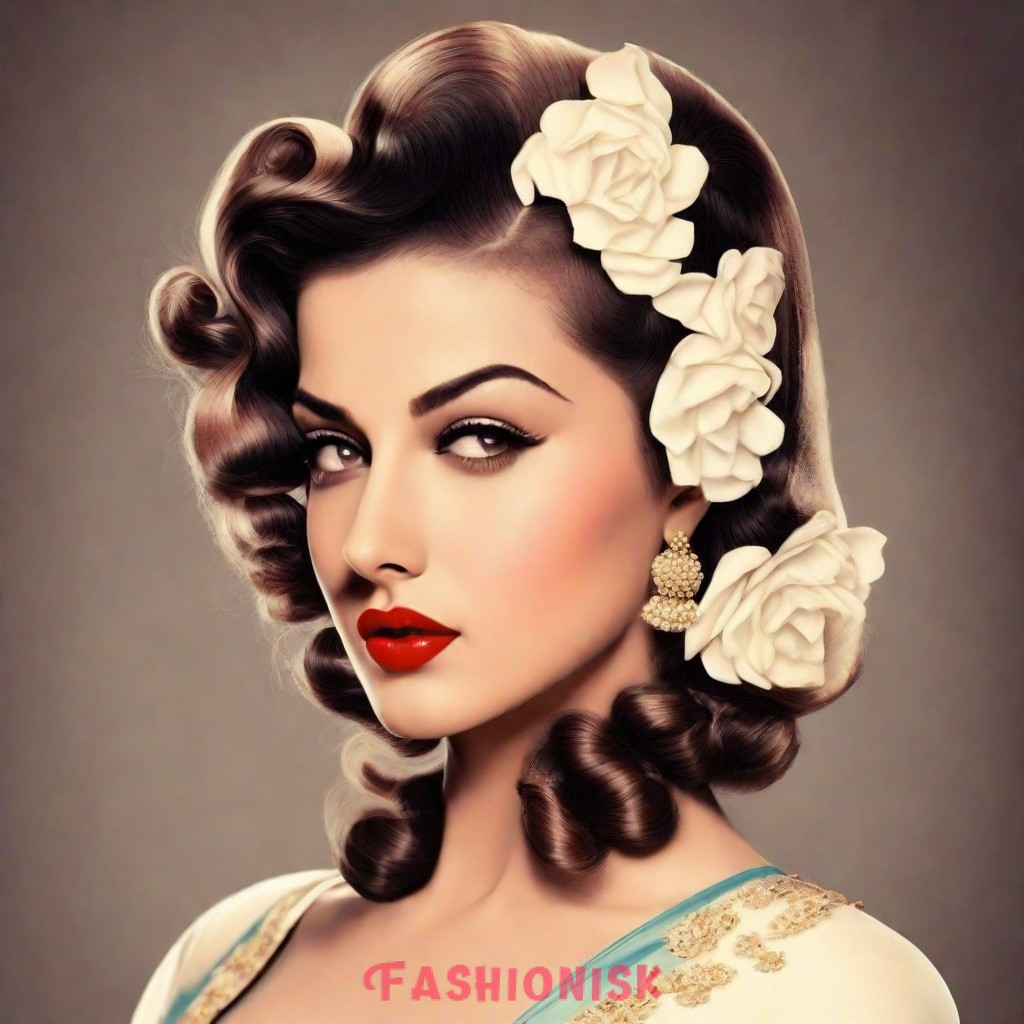 Cornrows
It's a versatile style that works for any occasion. Bollywood and Hollywood stars have flaunted this intricate look. Whether you want it simple or elaborate, we'll guide you through it.
Bowl Cut
Loved by some, feared by others, it's making a comeback. We'll show you how to make this retro cut work for you. No longer just a throwback, the modern bowl cut retro hairstyles can look stylish with the right touch.
Pageboy Cut
This look is sleek, rounded, and incredibly chic. You'll often see it paired with vintage fashion for a full-on retro vibe.
Gibson Tuck
It's simple yet sophisticated and adds a touch of vintage class to any outfit. Ideal for formal events or romantic dates, this style works for any hair length.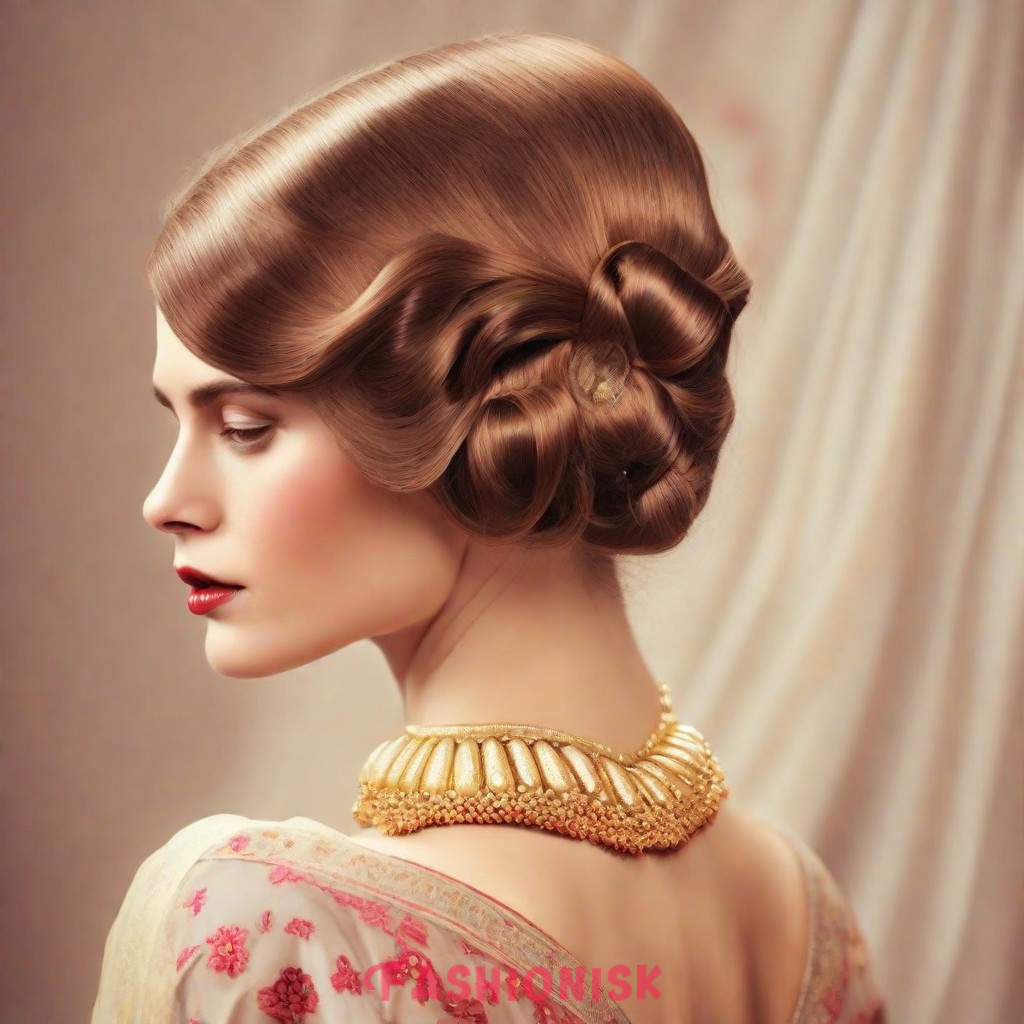 Dreadlocks
It's not just a style; it's a statement. From Bob Marley to Bollywood stars, dreadlocks have found a global stage. If you're looking for a long-term hairstyle that evolves with you, dreadlocks are a fantastic choice.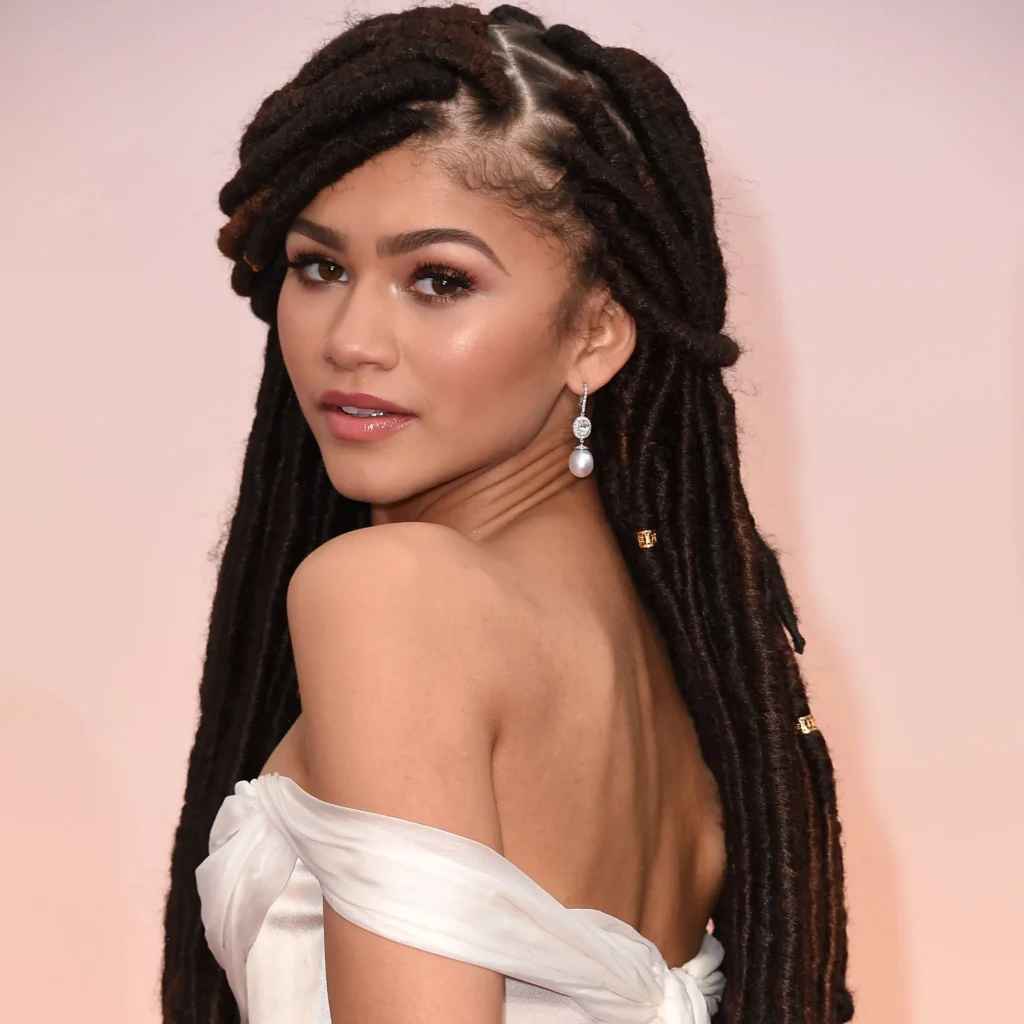 Jheri Curls
It's shiny, it's bouncy, and it's making a comeback. We'll go over how to get those perfect, glossy curls and keep them looking fresh. So don't go anywhere; this retro hairstyles is easier to achieve than you might think.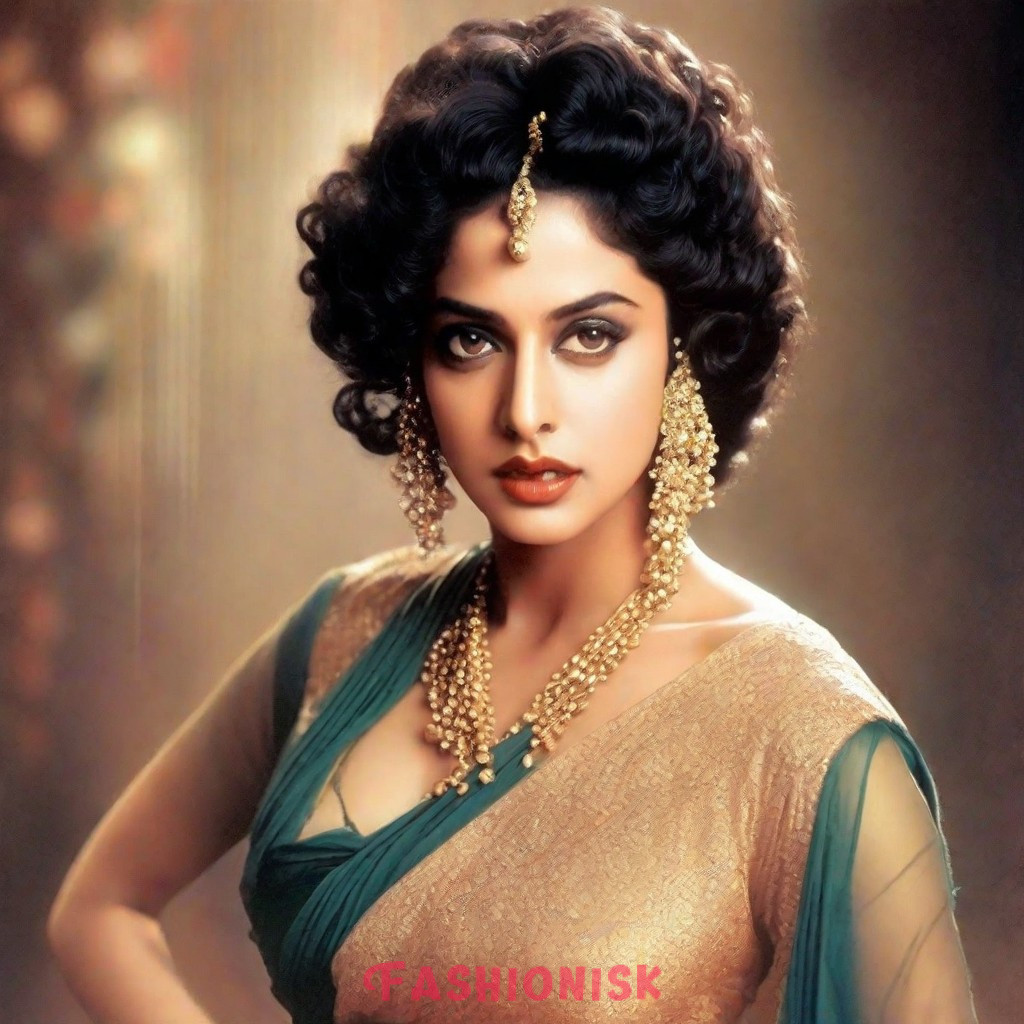 Crimped Hair
This '90s trend is resurfacing, and we couldn't be more thrilled. It adds texture and pizzazz to any hair type.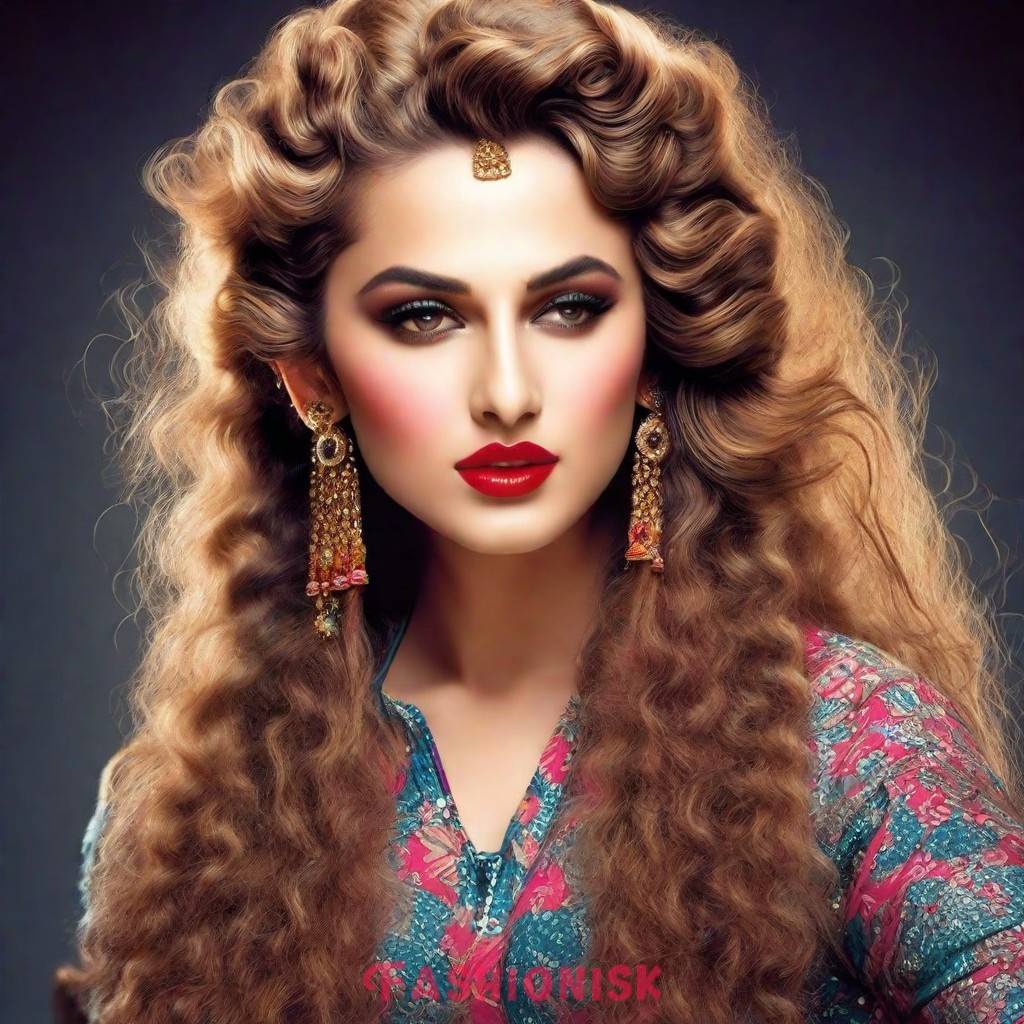 Slicked-Back Hair
Whether you're heading to a business meeting or a night out, this versatile style has you covered. It works well on both short and long hair.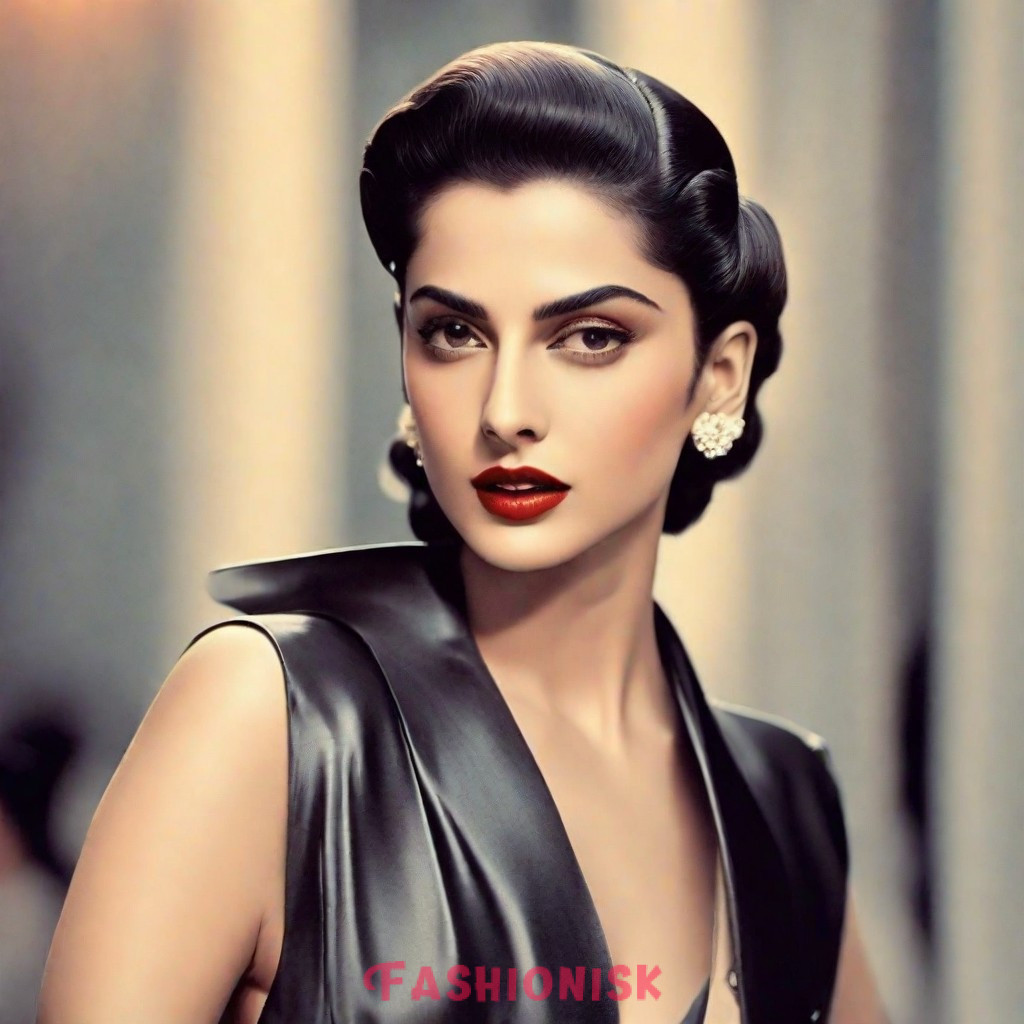 The Bouffant
Think Audrey Hepburn and Bollywood divas from the golden era. It's all about volume and drama at the crown of your head. Perfect for special occasions, this retro hairstyles is easier to create than it looks.
Twist-Outs
It's versatile, it's beautiful, and it's making waves in the fashion world. Whether you're aiming for a casual look or a special event style, twist-outs offer endless options.
French Twist
This classic look never goes out of style and is a favorite for formal events. Whether it's a wedding, gala, or red carpet, the French Twist is a surefire way to turn heads.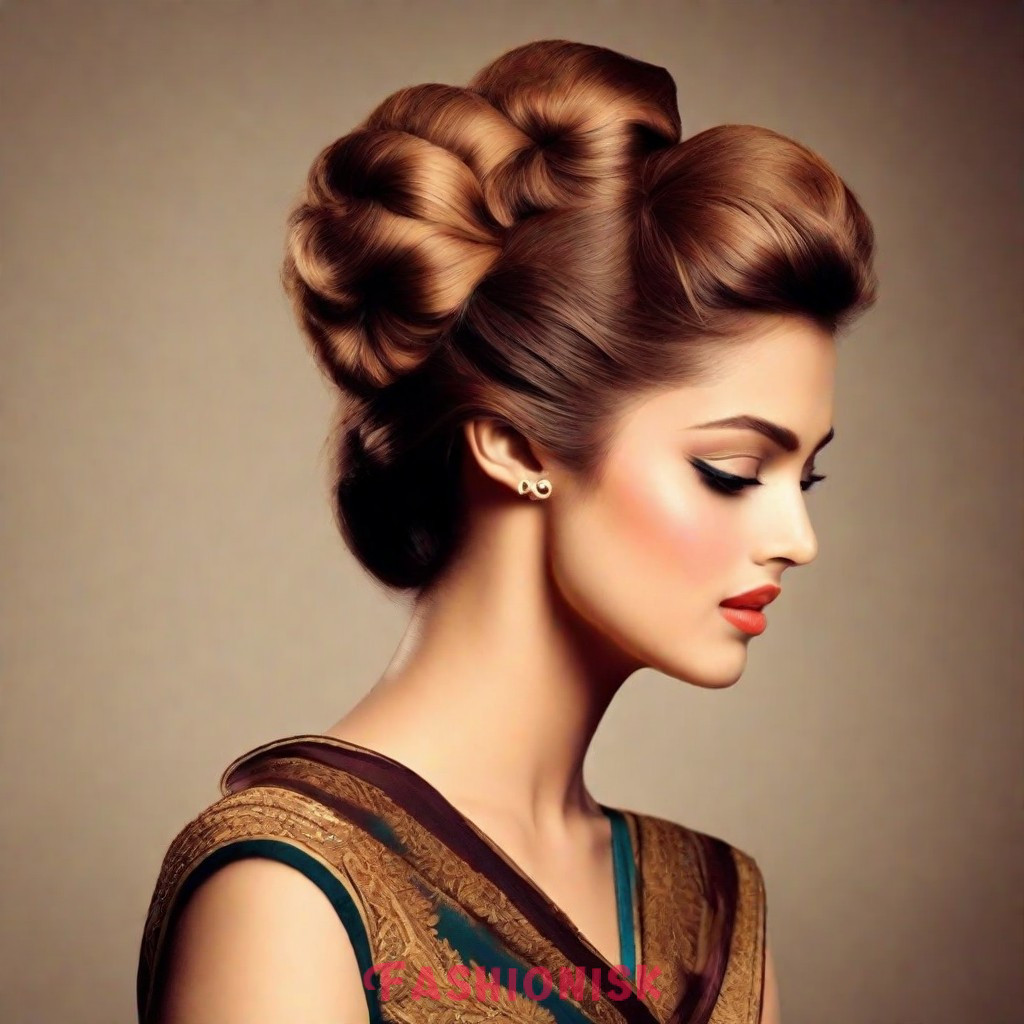 Hime Cut
Hine cut Retro Hairstyles is both cute and classy, featuring blunt bangs and longer sides. It pairs well with various styles, from casual to cosplay.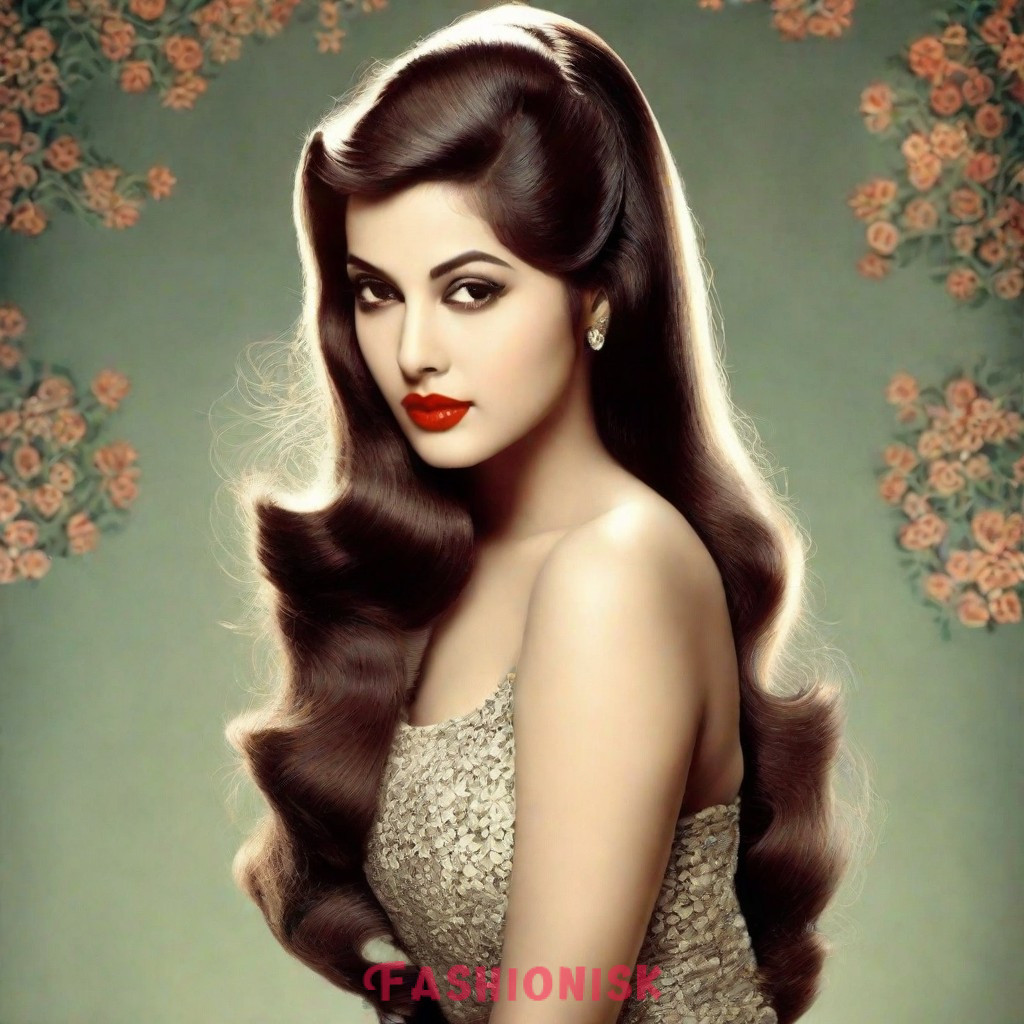 High and Tight
Today, it's a go-to look for anyone seeking a clean, streamlined appearance. The short sides and minimal top make it easy to maintain.
The Caesar Cut
It's a low-maintenance cut that still makes a statement. With short sides and a horizontal fringe, it's a style that suits a wide range of face shapes.
Unlock the Secrets to Perfect Retro Hairstyles: Tips You Can't Afford to Miss!
Here are some valuable pointers to help you achieve that timeless look:
Know Your Hair Type – Different hairstyles suit different hair types. Make sure you choose a retro style that complements your hair's natural texture.
Invest in Quality Products – High-quality hair products can be the difference between a look that holds all day and one that falls flat within an hour.
Master the Art of Teasing – Many retro styles require voluminous hair. Learning how to tease your hair properly can give you that necessary lift.
Use the Right Tools – From curling irons to hairpins, make sure you have all the tools needed to create your chosen style.
Prep Your Hair – Always start with clean, dry hair. Use a heat protectant spray before using any hot tools to prevent damage.
Practice Makes Perfect – Some retro hairstyles can be intricate. Don't be discouraged if it doesn't come out perfect the first time. Practice is key.
Consult Vintage Photos – A picture is worth a thousand words. Look at photos or watch videos of the style you want to recreate for inspiration and guidance.
Layer Your Products – For long-lasting results, layering products like mousse, hair spray, and pomade can provide added hold and texture.
Section Your Hair – Breaking your hair into smaller sections can make complex styles easier to handle and more precise.
Consult a Pro – If you're aiming for a high-stakes event, it might be best to consult a professional to ensure your retro hairstyle is flawless.
Frequently Asked Questions
Can I pull off a retro hairstyle with short hair?
Absolutely! Many retro styles like the pixie cut, flapper bob, and victory rolls work great with short hair.
Do retro hairstyles require a lot of maintenance?
It varies by style. Some, like the beehive or victory rolls, may require more upkeep, while others like the pixie cut are low maintenance.
What products should I use for creating retro hairstyles?
Hairspray for hold, mousse for volume, and pomade for texture are often essential. Always start with a heat protectant if using hot tools.
Are these hairstyles appropriate for formal events?
Yes, many retro styles like chignons, finger waves, and updos are perfect for formal occasions and add a touch of classic elegance.
Can these hairstyles work for all hair types?
Most retro styles can be adapted to suit different hair types, although some may be easier to achieve on certain textures and lengths.
Wrap-Up: Retro Hairstyles for Timeless Glam
So there you have it. We've explored the most iconic retro hairstyles. We've also shared pro tips and answered common questions. Now you have all you need to start your own retro hair journey. Don't wait. Pick a style that speaks to you. Then grab your tools and products. It's time to bring the past into the present with your stunning new look. With practice and the right approach, you'll turn heads wherever you go. So go ahead. Let your hair do the talking and make your style statement loud and clear.
People Also Searched For
Comments