#Lifestyle
A Complete Guide on What to Wear on Your Paris Trip
Paris, often dubbed as "The City of Light" and celebrated as the epicenter of global fashion, beckons travelers with its rich history, iconic landmarks, and impeccable style. When orchestrating your visit to this enchanting metropolis, careful consideration of your attire is crucial. Striking the perfect balance between fitting in with the effortlessly chic Parisians and ensuring comfort for your explorations is paramount.
Paris boasts not only a world-renowned fashion scene but also an array of remarkable attractions. From the iconic Eiffel Tower and the meandering Seine River to the grandeur of the Arc De Triomphe, the city offers a treasure trove of experiences for every traveler.
Furthermore, the beauty of Paris extends beyond its city limits, with a host of captivating attractions and idyllic beaches nearby. The opulence of the Palace of Versailles, the allure of Champagne, and the seaside splendors of Prado Beach and Deauville Beach are just a few of the gems waiting to be discovered within a short distance from the French capital.
Understanding Parisian Style
Parisian fashion is characterized by its timeless elegance, minimalist designs, and a perfect blend of classic and modern elements. Parisians often opt for neutral colors such as black, white, navy, and gray, creating a versatile wardrobe that can be mixed and matched effortlessly. Tailored clothing, quality fabrics, and well-fitted attire are key elements of Parisian style. It's about looking polished, put together, and exuding an air of sophistication.
Spring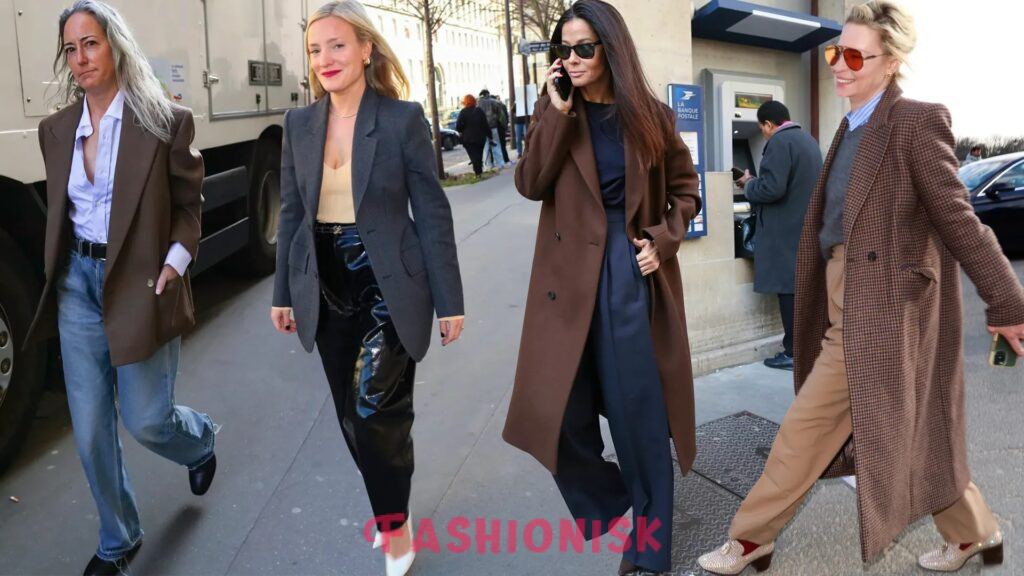 For Women:
During Paris's spring,opt for lighter, vibrant attire like pastel blouses, flowing skirts, and floral dresses. Tailored jackets complement the ensemble. Pair with ballet flats or chic ankle boots. Enhance the look with a light scarf, a quintessential Parisian accessory. The blooming flowers resonate with the Versailles gardens, creating a harmonious blend of style and nature.
For Men:
As spring graces Paris, consider a smart-casual look ideal for exploring beaches near Paris. Classic button-down shirts, well-fitted trousers, and a light jacket form a sophisticated ensemble. Opt for neutral or pastel-colored shirts, paired with tailored chinos and loafers for a polished yet relaxed appearance. Embrace layering with a stylish blazer or a light sweater, providing versatility for the unpredictable spring weather while maintaining a fashionable beach-ready style when venturing towards the beaches near Paris.
Summer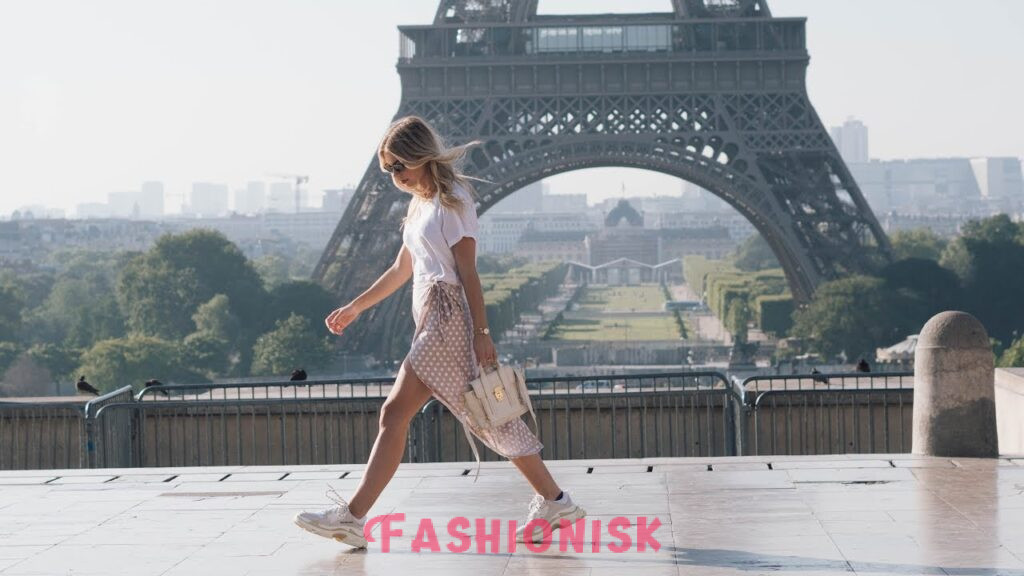 For Women:
In the warmth of Paris summers, prioritize comfort. Opt for light, breathable fabrics like linen and cotton to keep cool. Choose from sundresses, shorts, skirts, and airy blouses to maintain a perfect balance of style and ease. Complete the look with essential accessories such as sunglasses, a wide-brimmed hat, and comfortable sandals or espadrilles, ensuring you stay cool and chic throughout the season while embracing the delightful Parisian summer.
For Men:
For men, Parisian summers call for lightweight shirts, polo tees, or short-sleeved button-downs in summer-friendly fabrics. Combine them with tailored shorts or chinos and opt for comfortable loafers or sneakers for a relaxed yet stylish look. Enhance your summer ensemble with a stylish panama hat and sunglasses, not only offering shade but also elevating your style for the vibrant Parisian summer ambiance.
Autumn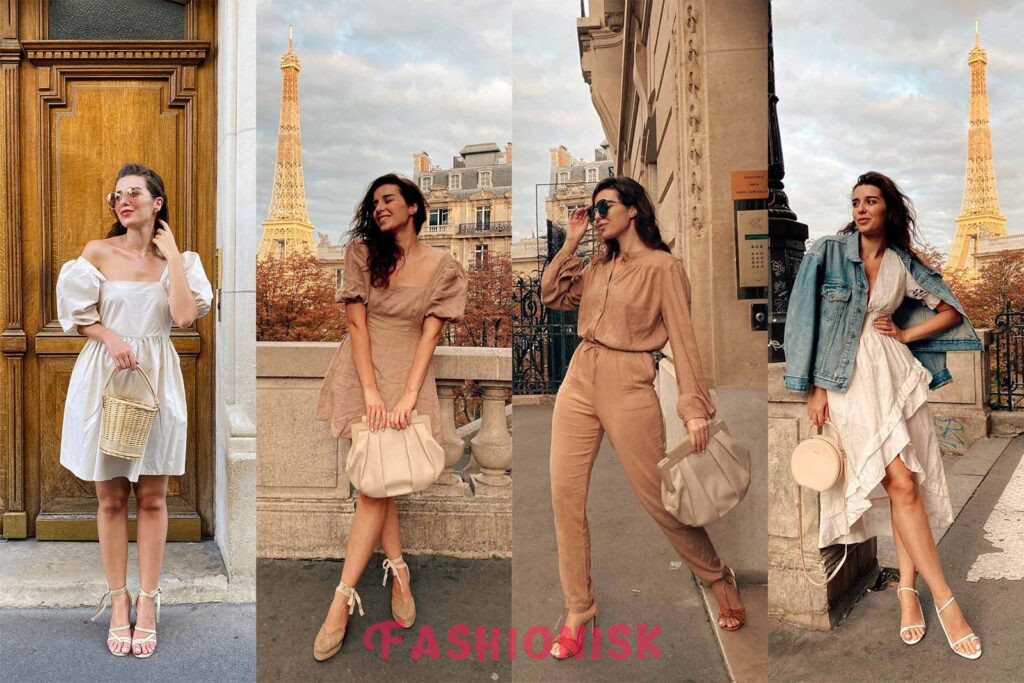 For Women:
As autumn graces Paris, cooler weather and a stunning palette of fall hues take center stage. Embrace layering with sweaters, cardigans, and fashionable jackets to keep cozy and chic. Darker tones like burgundy, olive green, and mustard harmonize with the season's ambiance. Elevate your look by incorporating stylish ankle boots, scarves, and a trench coat into your ensemble, capturing the essence of autumn's beauty in Paris.
For Men:
With the cooling weather of autumn in Paris, layering becomes essential. Long-sleeved shirts, lightweight sweaters, and tailored blazers are your go-to options. Embrace earthy tones like brown, gray, and deep reds, perfectly complementing the autumn ambiance. Pair these hues with well-fitted jeans or trousers and complete the ensemble with stylish boots, capturing the essence of Parisian autumn fashion at its best.
Winter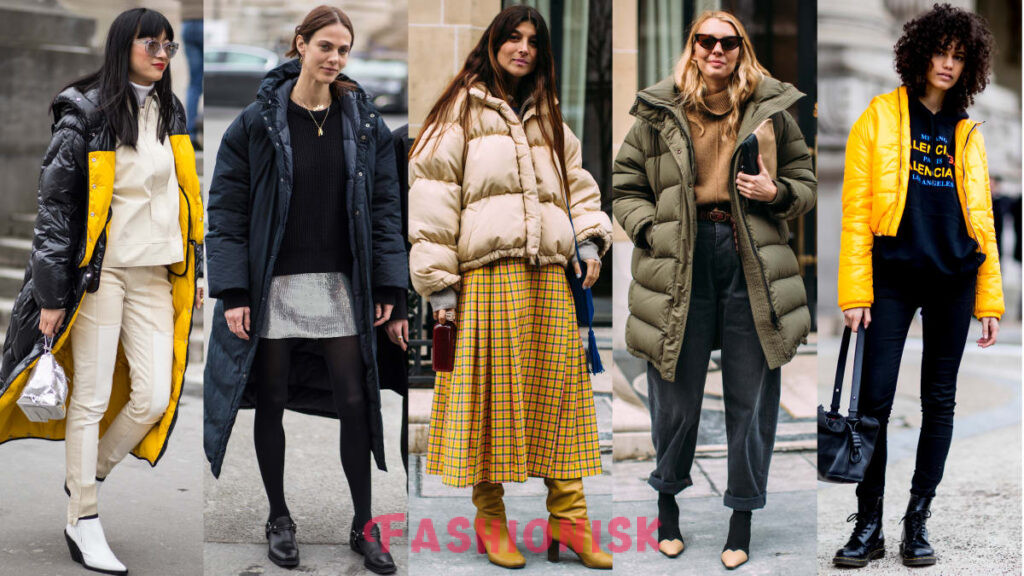 For Women:
Parisian winters demand style without sacrificing warmth. Essential pieces include a fashionable wool coat, cozy sweaters, and snug turtlenecks. These core items pair impeccably with jeans, leggings, or warm skirts, ensuring both comfort and elegance. Complete the ensemble with knee-high boots or chic booties, exuding a winter-ready flair. Embrace the cold with a scarf, gloves, and a beret, essential accessories that epitomize the winter Parisian look, striking the perfect balance between fashion and keeping snug in the chill.
For Men:
For a stylish winter in Paris, choose a well-insulated overcoat or a classic pea coat to keep warm. Layer smartly with sweaters, turtlenecks, and long-sleeved shirts for both style and comfort. Opt for dark-colored trousers or jeans, perfectly paired with sturdy leather boots for a timeless appeal. Elevate your winter look by adding a stylish scarf and gloves, the perfect finishing touches that embrace both fashion and functionality amidst the Parisian winter chill.
Dressing for a trip to Paris requires careful consideration of the season and an understanding of the distinct fashion preferences for both men and women. Embrace the Parisian fashion culture and adapt it to your personal style while enjoying the beauty and elegance of this magnificent city.
Comments