#Beauty
30 Baddie Makeup Looks: Slay Like a Pro Every Day
Imagine a bold, sultry, and daring style of makeup that gives you the power to turn heads. This is exactly what baddie makeup looks are all about. With a palette rich in dark, smoky hues and a bold attitude, baddie makeup is designed to make a statement and accentuate your fearless side.
Now, let's dive a bit deeper. Baddie makeup looks are not just about being bold and brazen. They're about breaking the norms, embracing your individuality, and expressing your style unabashedly. It's about adding that extra edge to your everyday makeup routine and giving it a dose of high-intensity drama.
Furthermore, what sets baddie makeup apart is its inherent versatility. Whether it's a casual day out or a night on the town, these makeup looks can seamlessly adapt, keeping you in the spotlight. They are characterized by dramatic eyelashes, well-defined eyebrows, contoured cheekbones, and bold lip colors that add an irresistible allure to your appearance.
But remember, perfecting a baddie makeup look is an art. It involves blending the right colors, mastering the art of contouring and highlighting, and of course, being confident in your skin. In the coming sections, we'll take you through the process, reveal the secret tips, and introduce you to some of the most iconic baddie makeup looks that are sure to set your style on fire.
So, whether you're a seasoned makeup enthusiast or someone just starting to explore the world of makeup, this guide is your golden ticket to mastering baddie makeup looks. Get ready to embrace a new, bolder version of yourself!
Striking Baddie Makeup Looks to Transform Your Style Game
Create your signature style with baddie makeup looks. It's not just makeup, it's a fashion statement.
Classic Smoky Eyes: Bold, sultry, and timeless
Begin your journey with the timeless classic smoky eye look. Start by priming your lids. Next, apply a dark eyeshadow color, blending it well into your crease. Then, use a lighter shade towards the brow bone. Finish with mascara for a sultry effect. ate your signature style with baddie makeup looks. It's not just makeup, it's a fashion statement.
Winged Eyeliner: Adding drama to your eyes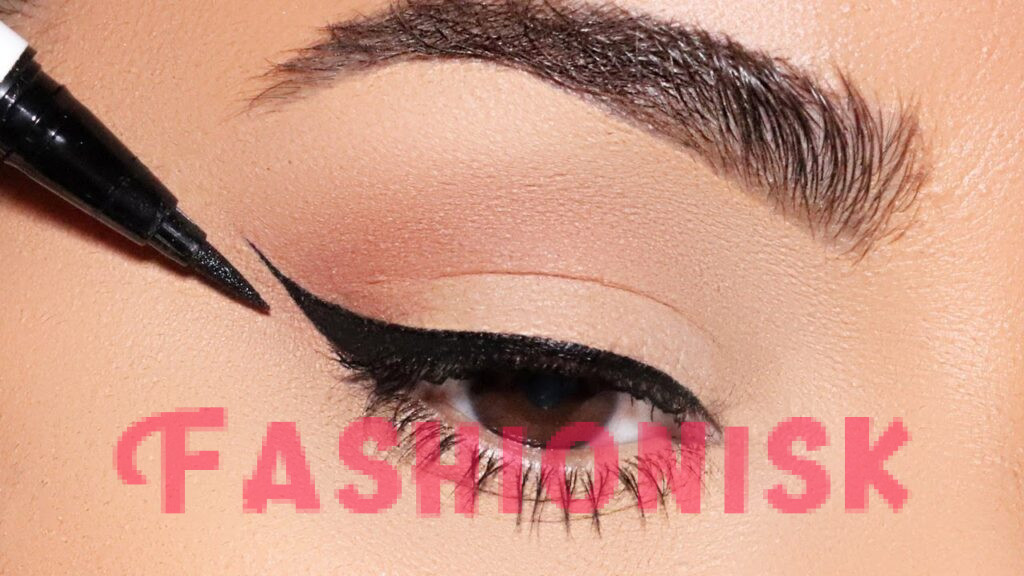 Achieve the dramatic winged eyeliner look effortlessly. Begin with a fine line on your upper lash line. Gradually thicken it towards the outer corner. Then, draw an upward flick. Finally, connect the flick back to the lash line, creating a perfect wing.
Midnight Blue Magic: Dark blue eyeshadow for an oceanic allure
Embrace the deep allure of midnight blue magic. First, prime your eyelids. Apply a dark blue eyeshadow, blending it well. Add a lighter blue towards the center for a gradient effect. Lastly, add a hint of silver in the inner corner for a touch of sparkle.
Bold Red Lips: The ultimate statement of power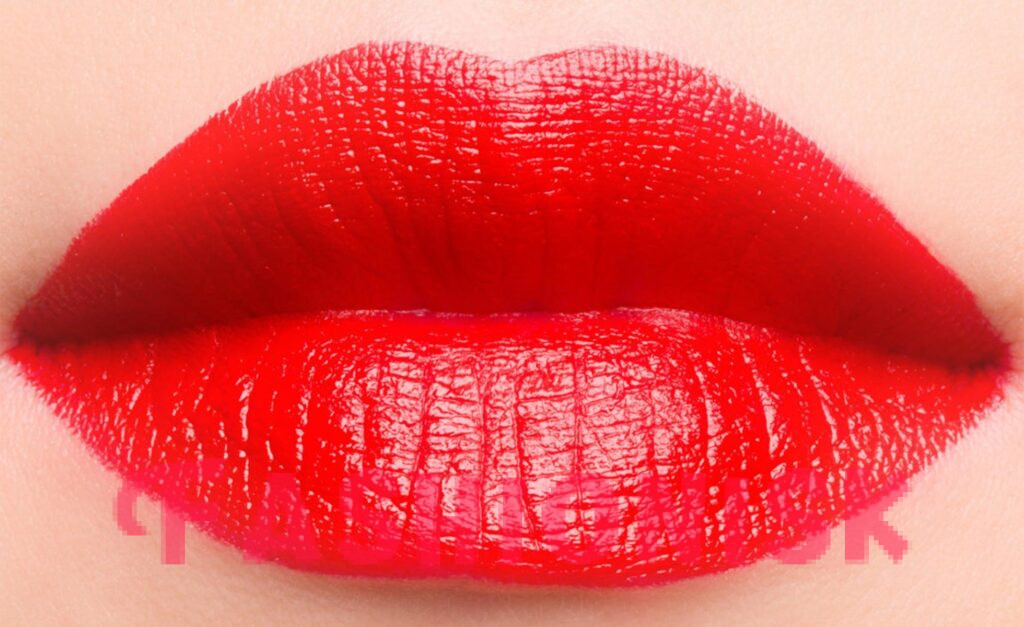 Transform your pout with bold red lips. Start by exfoliating your lips. Apply a red lip liner all over, then top it with your favorite red lipstick. For a crisp outline, clean the edges with a bit of concealer. You're now ready to conquer the world.
High-Intensity Contouring: To sculpt and define
Sculpt your face with high-intensity contouring. Begin with a shade darker than your foundation. Apply it to areas you want to recede like under your cheekbones and the sides of your nose. Blend well for a seamless finish. Highlight the elevated areas to enhance your bone structure.
Glittery Gold Eye Makeup: Shimmering sophistication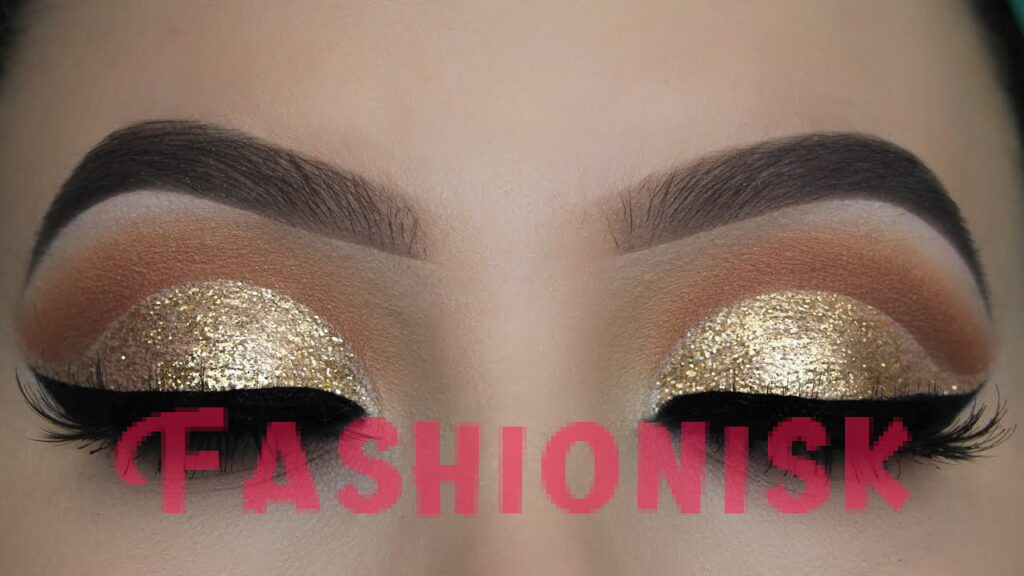 Sparkle with a glittery gold eye look. Prime your lids and apply a golden eyeshadow. Add a darker shade in the crease for depth. Layer some gold glitter over the lid. Finish with mascara and eyeliner. Now, let your eyes do the talking.
Overlined Lips: For a fuller and plumper look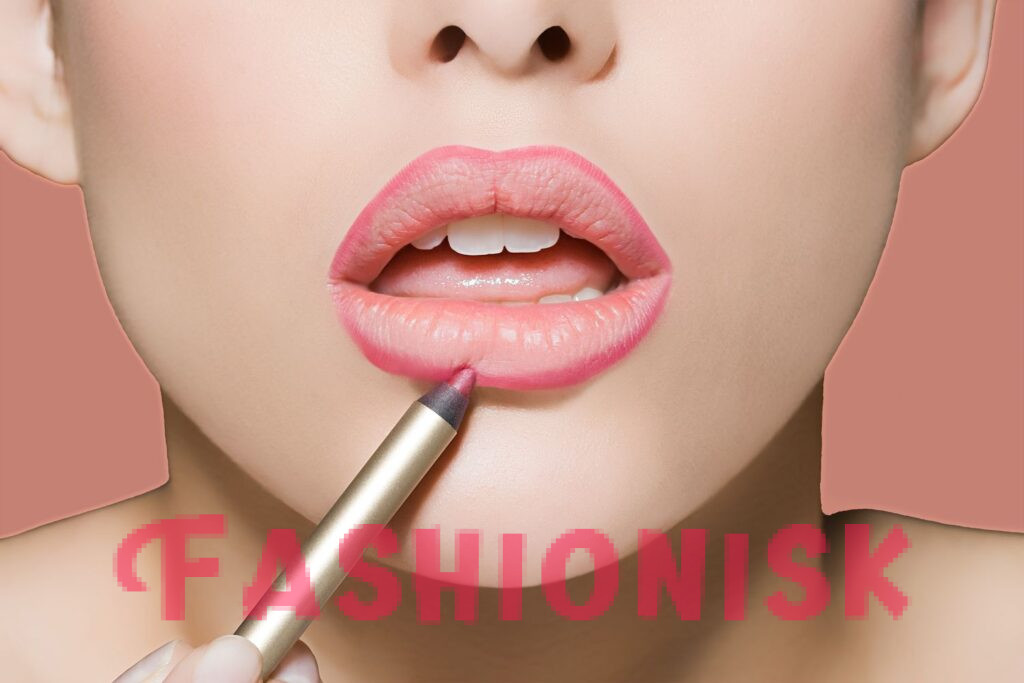 Create the illusion of fuller lips with overlining. Start by exfoliating and moisturizing your lips. Using a lip liner that matches your lipstick, slightly overline your natural lip shape. Fill in the lips with the liner, then apply your lipstick over it. Voila, luscious lips!
Neon Flicks: A pop of color on the eyes
Add a pop of color with neon flicks. After your basic eyeshadow, use a neon liner to create a winged line along your upper lash line. Extend it outwards, making a sharp flick. Pair it with neutral lips and let your eyes steal the show.
Chrome Nails: Metallic perfection to match your mood
Elevate your style with chrome nails. Start by prepping your nails and applying a base coat. Paint your nails with a black or dark color, then allow it to dry. Apply a layer of chrome powder using a sponge, rubbing it in gently. Finish with a top coat for a mirror-like shine.
Dewy Skin: Moisture-rich glow for a fresh appearance
Achieve a moisture-rich, dewy skin look effortlessly. Start with a hydrating primer. Use a luminous foundation, blending it well. Add cream-based blush and highlighter on your cheekbones, bridge of the nose, and cupid's bow. Finish with a setting spray for a fresh, dewy finish.
Dramatic False Lashes: Adding depth and drama to your eyes
Add depth and drama to your eyes with false lashes. Measure and trim the lash strip to fit your eyes. Apply a thin layer of lash glue and wait for it to become tacky. Place the lashes on your lash line, adjusting until secure. Voila, you've got alluring eyes.
Fierce Feline Flick: Channeling your inner catwoman
Channel your inner catwoman with a fierce feline flick. Start with your regular eye makeup. Then, using a gel or liquid eyeliner, draw a thin line from the inner corner, thickening as you reach the outer corner. Extend it upwards like a cat's eye flick. Now, you're ready to pounce.
Glossy Lips: For a shiny, sultry finish
For a shiny, sultry finish, try glossy lips. Begin by moisturizing your lips. Apply a lip liner matching your chosen lipstick shade. Fill in with lipstick, then top with a high-shine gloss. Remember, less is more. Now, pucker up and flaunt those glossy lips.
Dark Brow Game: Well-defined eyebrows are a must
Well-defined eyebrows are key to a stunning look. Start by brushing your eyebrows with a spoolie. Then, using an eyebrow pencil, fill in any sparse areas with light strokes. Define the shape by outlining your brows. Finish by brushing again for a natural finish.
Platinum Eye Highlights: Brightening the inner corners of your eyes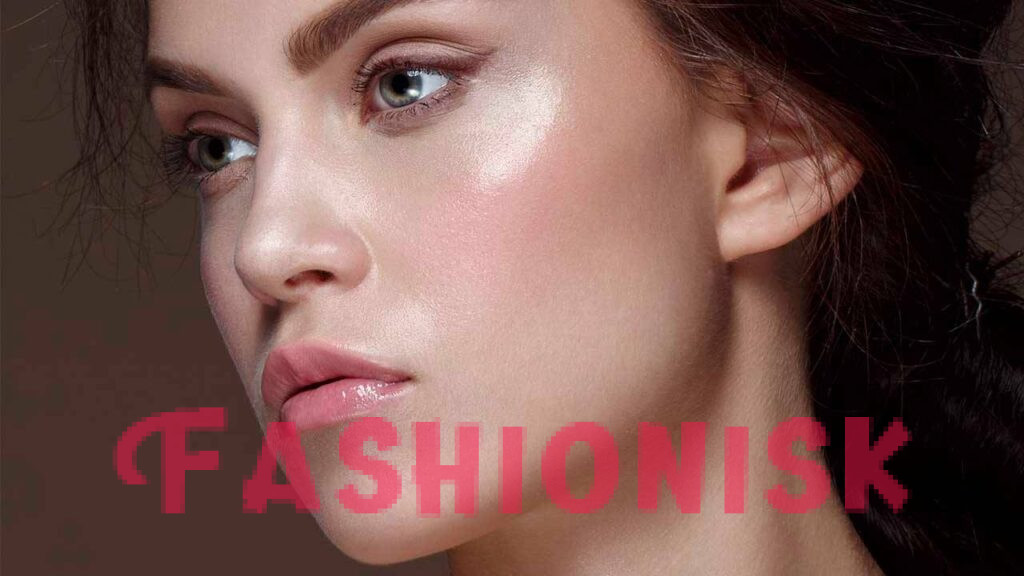 Brighten your eyes with platinum eye highlights. Apply your preferred eyeshadow. Then, use a platinum or light shimmery shade on the inner corners and brow bone. Blend well. This technique will make your eyes appear larger and brighter.
Rainbow Eyeshadow: A splash of vibrant colors
Add a splash of vibrant colors with rainbow eyeshadow. Prime your lids first. Choose a selection of rainbow colors and start applying from the inner corner of the eye, blending each color into the next. Remember to blend well for a smooth transition between colors. Unleash your creativity.
Fiery Orange Lips: Bold, daring, and unmissable
Ignite your pout with fiery orange lips. Begin by moisturizing and applying a lip liner in a similar shade. Fill in your lips with an orange lipstick, blotting and layering for intensity. For longevity, dust a little translucent powder on top. Now, flaunt your vibrant, fiery lips.
Luminous Skin: Highlighter to give you a radiant glow
Achieve a radiant glow with luminous skin makeup. Start with a hydrating primer. Apply a light-reflecting foundation and blend well. Use a liquid highlighter on your cheekbones, bridge of the nose, and cupid's bow. Finish with a dewy setting spray. Enjoy your beautiful, glowing skin.
Emerald Green Eyes: Rich and exotic eye makeup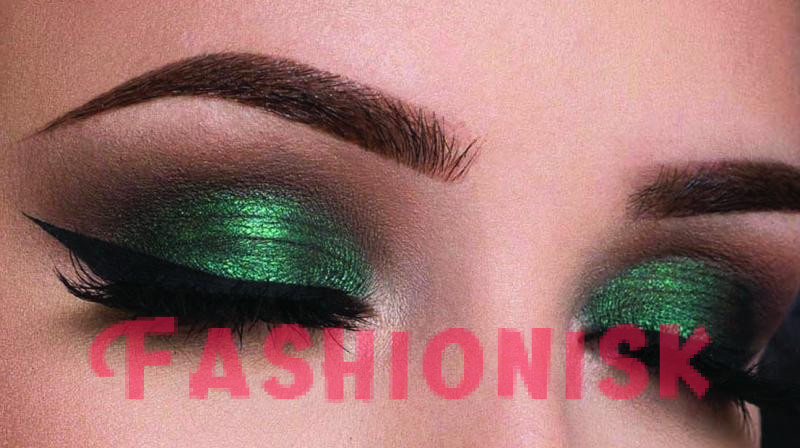 Capture the exotic allure of emerald green eyes. Prime your eyelids and apply an emerald green eyeshadow, blending well. Use a darker green in the crease for depth, and a lighter shade on the brow bone. Finish with mascara and eyeliner. Let your eyes mesmerize.
Stiletto Nails: Long, pointed, and painted to perfection
Embrace the drama of stiletto nails. File your nails into a sharp, pointed shape. Apply a base coat, followed by your chosen color. For a baddie look, go bold with a dark or neon shade. Finish with a top coat. Now, your fierce stiletto nails are ready.
Full-Face Bronzing: Sun-kissed glow in an instant
Get a sun-kissed glow in an instant with full-face bronzing. After your foundation, apply bronzer where the sun naturally hits your face – the forehead, cheekbones, and jawline. Blend it well for a seamless, natural look. Finish with a setting spray for a radiant glow.
Hot Pink Blush: A youthful, rosy flush
Add a youthful flush to your cheeks with hot pink blush. Smile and apply the blush on the apples of your cheeks. Blend upwards towards your temples. Remember to use a light hand to keep it natural. This pop of pink brings a youthful, vibrant charm to your face.
Deep Burgundy Lips: Intense and inviting
Embrace the allure of deep burgundy lips. Begin by exfoliating and moisturizing your lips. Outline and fill your lips with a burgundy lip liner. Then apply a matching lipstick, blotting for longevity. Add a touch of clear gloss in the center for a fuller look. Your deep burgundy lips are ready to make a statement.
Cut Crease Eyeshadow: Adds depth and drama to the eyes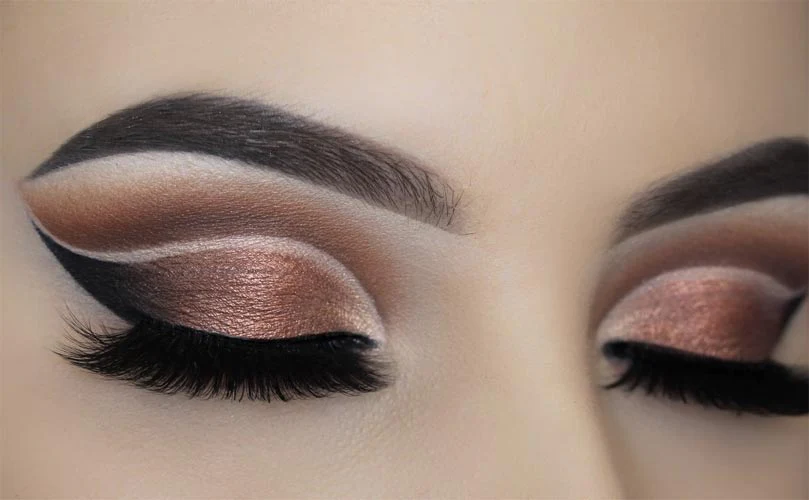 Create depth and drama with a cut crease eyeshadow. Apply a dark eyeshadow in your crease, blending upwards. Then, use a concealer to 'cut' a clean line across your lid. Apply a lighter eyeshadow on the lid. Blend where the colors meet. Finish with liner and mascara for a stunning look.
Feathered Brows: Natural, thick, and fluffy
Enhance your face with feathered brows. Brush your eyebrows upwards with a spoolie. Use an eyebrow pencil to fill in sparse areas with light, hair-like strokes. Set with a clear or tinted brow gel. The result? Naturally full, feathered brows.
Metallic Lipstick: Add a futuristic edge to your look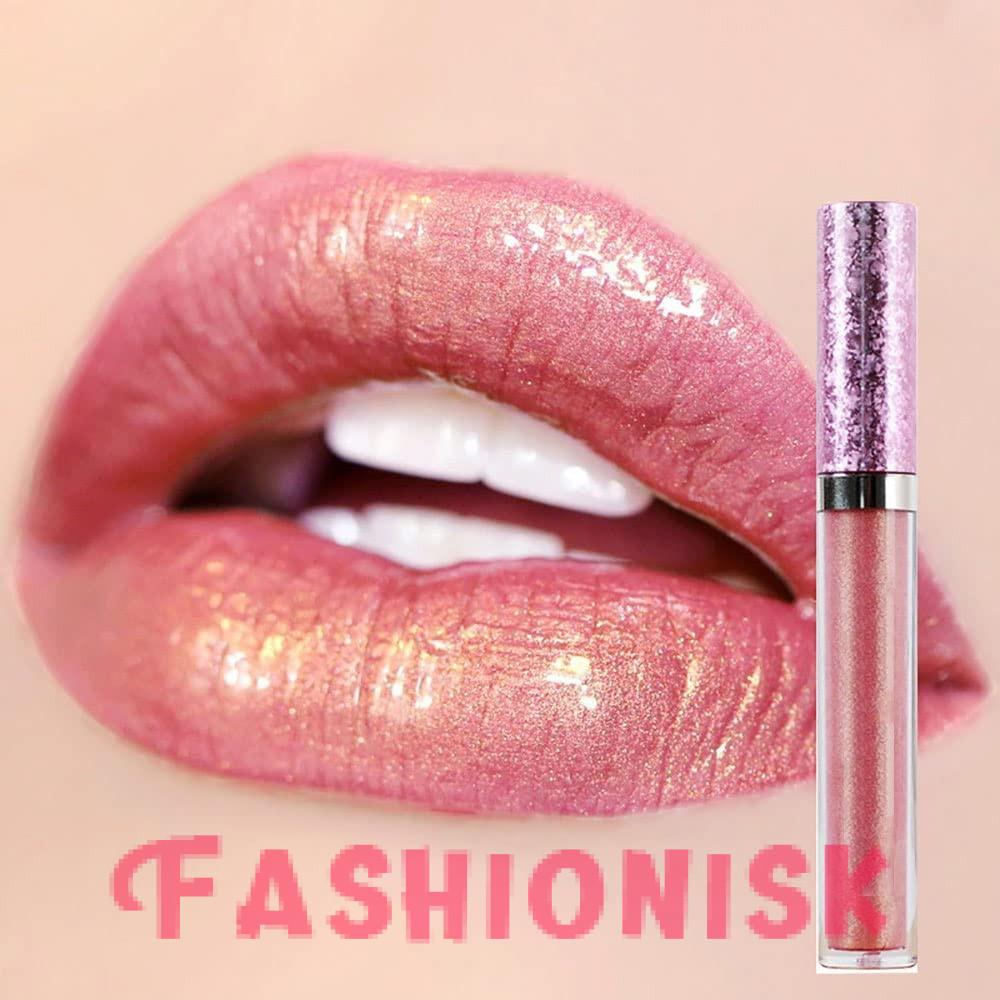 Shine bright with metallic lipstick. Begin with exfoliated, moisturized lips. Apply lip liner to prevent bleeding. Layer on your metallic lipstick, blotting between applications for longevity. Now, your lips are ready to steal the spotlight.
Graphic Eyeliner: Bold, abstract designs
Make a statement with graphic eyeliner. Start with your regular eye makeup. Using a liquid or gel liner, create bold lines or shapes around your eyes. Keep the rest of your makeup simple to let your eyes stand out.
Glitter Freckles: For a whimsical touch
Add a whimsical touch with glitter freckles. After your base makeup, use a small brush to dot glitter gel on your cheeks and nose. Vary the size for a natural effect. Let your glitter freckles sparkle and shine.
Galaxy Eye Makeup: Cosmic colors for a dreamy look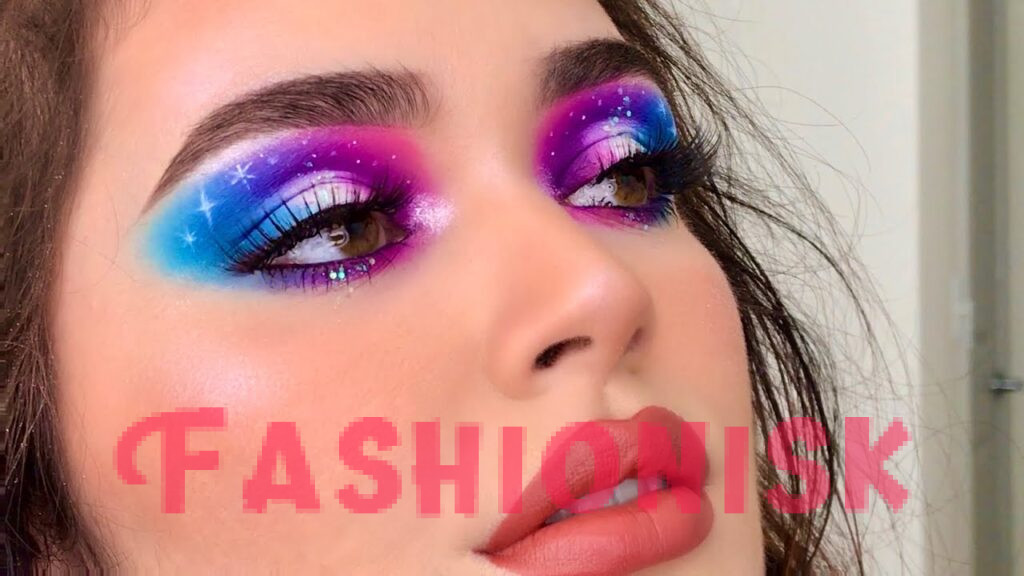 Get lost in the stars with galaxy eye makeup. Apply a mix of dark blue, purple, and black eyeshadows, blending well. Dot on white eyeshadow for stars. Finish with glittery silver in the center. Now, your eyes are a captivating galaxy.
Ombre Lips: Two-toned for an extra edge
Create a stunning gradient with ombre lips. Start with a darker lip liner, outlining and filling in the corners. Apply a lighter lipstick in the center. Blend where the colors meet for a seamless gradient. Your alluring ombre lips are ready.
People Also Searched For
Comments