#Women's Fashion
Garba Dress for Women: Crafting the Ideal Garba Look
Garba Dress for Women stands as a testament to India's rich cultural heritage. As the festival of Navratri approaches, the streets brim with vibrant colors and vivacious energy. At the heart of this celebration is the traditional dance form called Garba. Every twirl and step in the dance shines a spotlight on the exquisite dresses worn by the women. These dresses are more than just fabric and thread. They embody the spirit of the festival.
Diversity defines the Indian subcontinent. Each region has its own take on the ideal Garba attire. Yet there are common elements that string these variations together. Bright colors like red, yellow, and green dominate the scene. Mirror work and intricate embroidery add sparkle and depth to the ensemble. The flare of the skirt accentuates every movement. The chaniya choli, a traditional blouse and skirt combination, remains the most popular choice. Paired with oxidized jewelry and colorful bangles, the look is complete.
Over the years, the traditional attire has seen modern twists. Contemporary designs and patterns have blended seamlessly with age-old traditions. It's a visual treat to see the dance floor filled with a fusion of the old and the new.
Garba is not just a dance. It's a celebration of life, culture, and tradition. The dresses mirror this ethos. They reflect the joy, enthusiasm, and religious fervor of the dancers. As Navratri nears, ladies across the country and beyond dive into the delightful task of choosing their Garba dress. Because, at the end of the day, the Garba Dress for Women is more than just clothing. It's an emotion.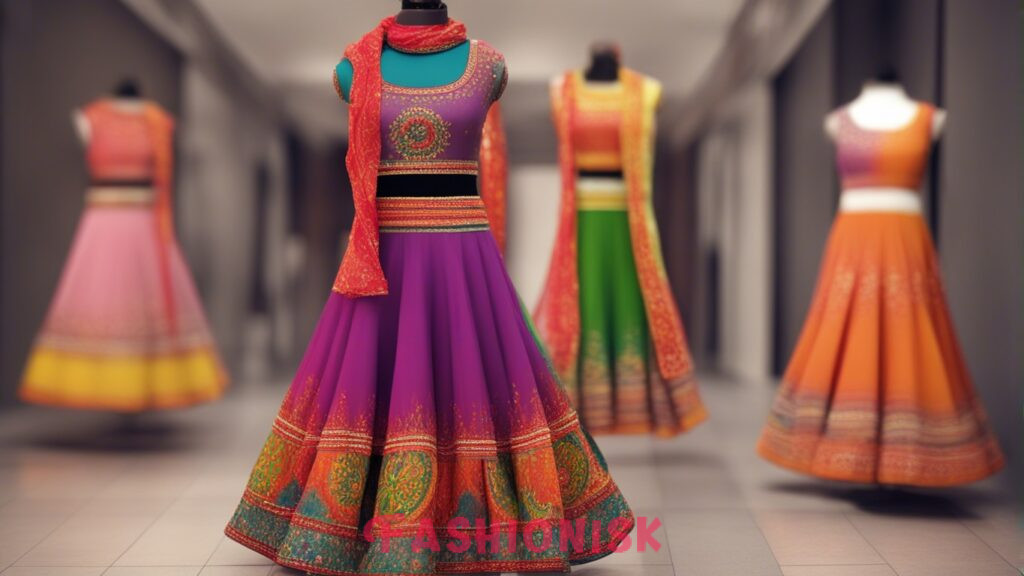 Dazzling Array: The Ultimate Garba Dress for Women
The Garba dance lights up Navratri nights. And the right dress makes it magical. Dazzling Array brings you the ultimate Garba dress guide. From traditional chaniya cholis to modern twists we cover it all. Every dress tells a story. Every twirl displays its charm. Dive into this guide. Find the outfit that speaks to you. And let your Garba nights shimmer in style.
Chaniya Choli
The Chaniya Choli is a timeless piece. Rooted in India's rich tradition it remains a favorite for Garba nights. The ensemble consists of a blouse paired with a flared skirt. Bright colors and delicate embroidery often grace it. Women across ages wear it with pride. It doesn't just represent culture. It epitomizes the spirit of celebration.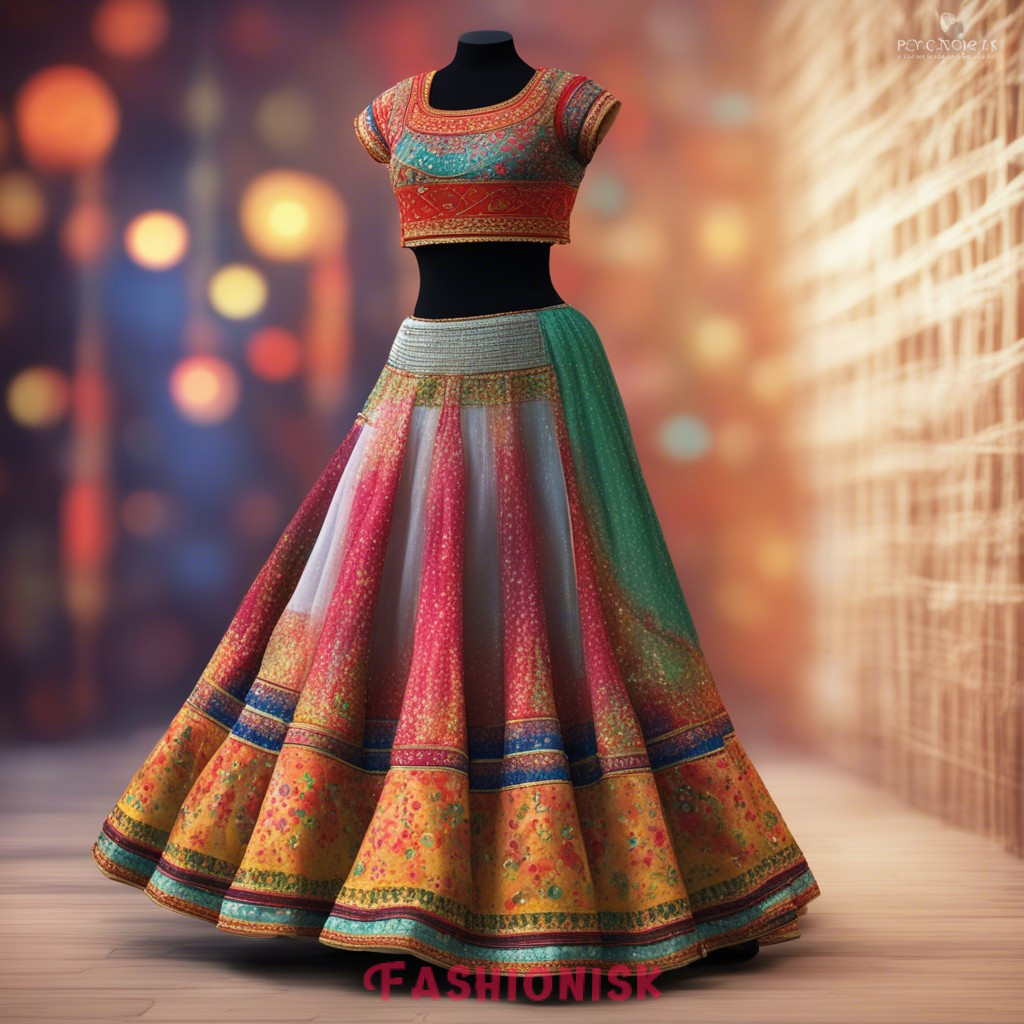 Mirror Work Ghagra
Mirror work adds dazzle to any attire. The Mirror Work Ghagra stands out in a crowd. Tiny mirrors embedded in the fabric catch the light. Each twirl becomes a shimmering spectacle. This dress has its roots in Rajasthan and Gujarat. It's a garment that combines artistry with festivity. When women wear it they don't just dance. They shine.
Bandhani Print Dress Garba Dress for Women
Bandhani is a unique art. Originating from Gujarat it's a tie-dye technique. The result is a burst of vibrant patterns on fabric. The Bandhani Print Dress is an embodiment of this technique. It's perfect for those who love color and rhythm. It resonates with the joy of festivals. And it holds the essence of regional craftsmanship.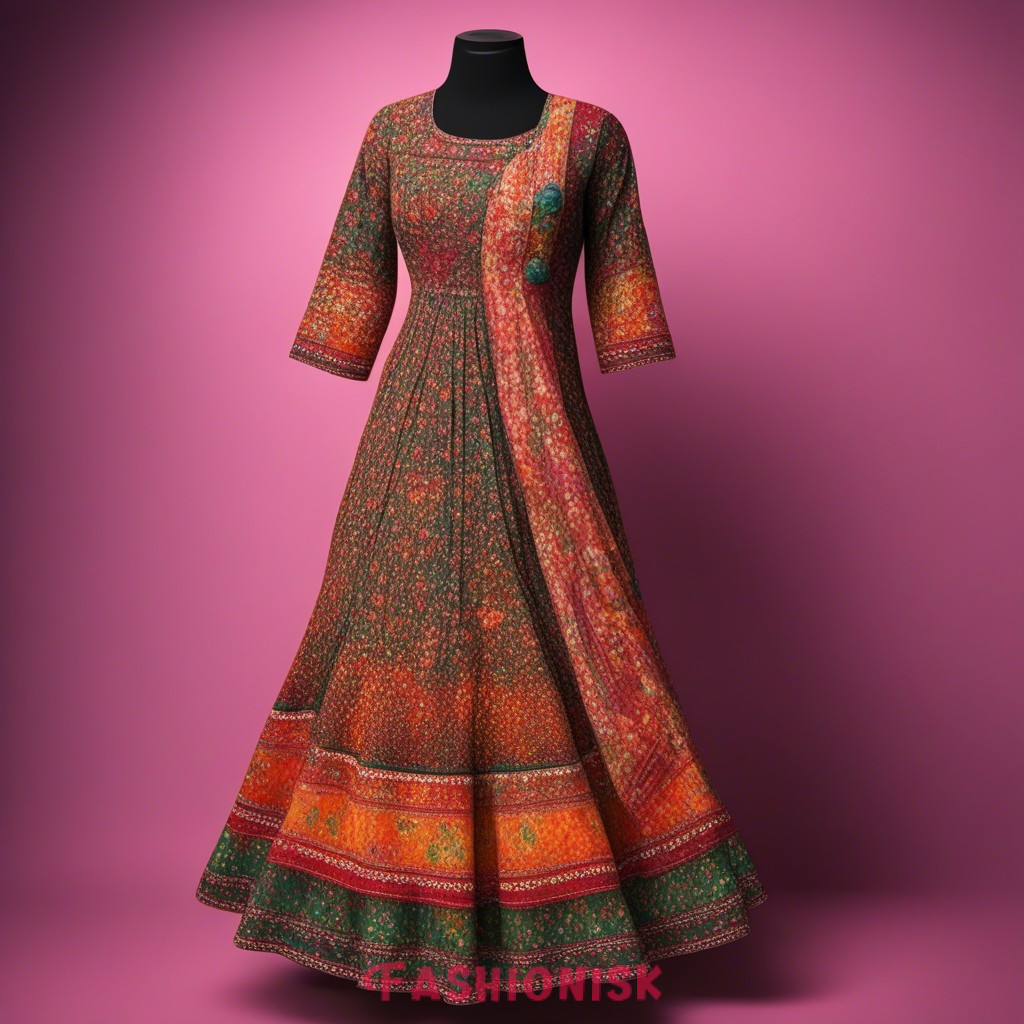 Lehenga Choli with Kutch Embroidery
Kutch embroidery is intricate. It tells tales of tradition and skill. Combine this with the elegance of a Lehenga Choli and you have magic. This combination stands out in Garba celebrations. The detailed patterns of the embroidery complement the flow of the lehenga. It's a fusion of grace and heritage. Wearing it is like adorning a piece of art.
Crop Top and Skirt Combo
Tradition meets modernity in this style. The crop top and skirt combo is a fresh take on Garba dresses. It's chic yet holds the festive vibe. Young women especially gravitate towards this look. It's a nod to the contemporary while respecting the traditional. This combo is more than just fashion. It's a statement of individuality in festivity.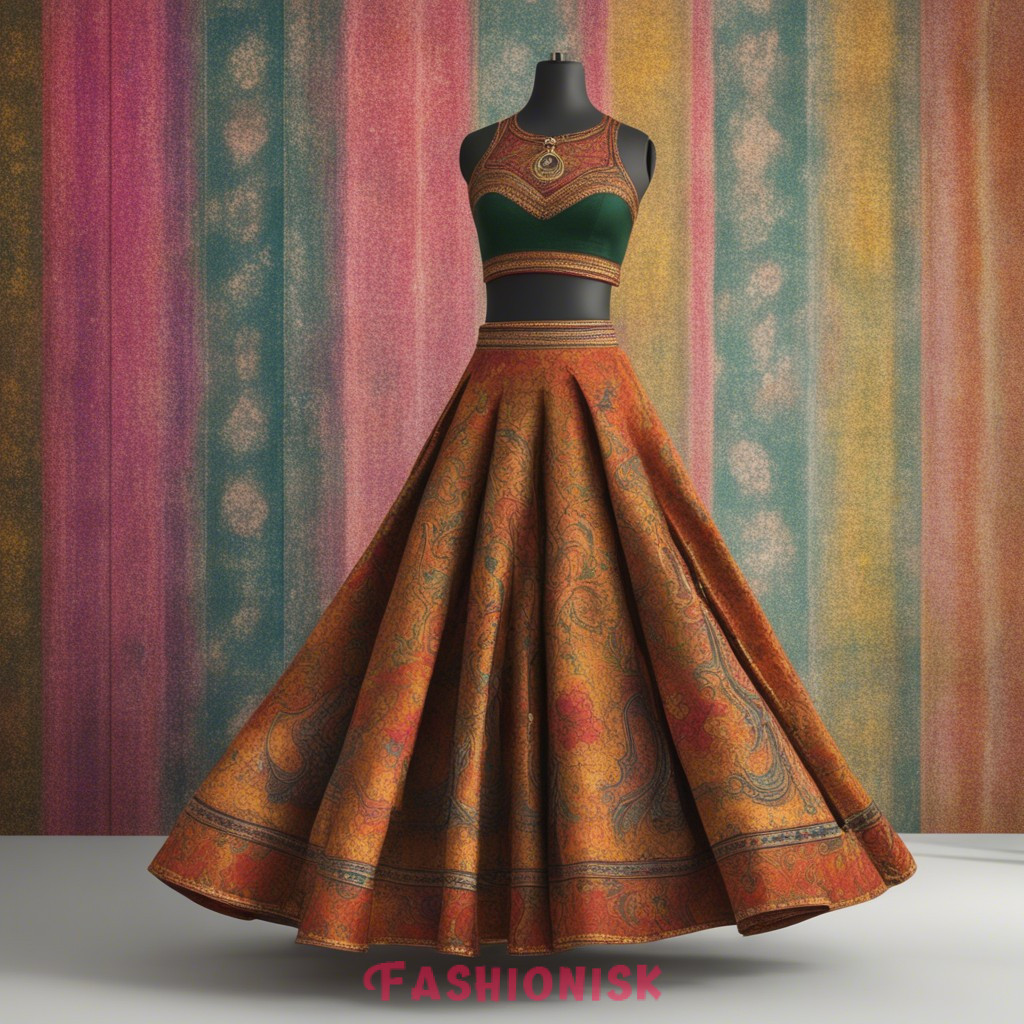 Anarkali Style Suit Garba Dress for Women
Anarkali suits evoke royal elegance. They date back to the Mughal era. With flared silhouettes that resemble a dancer's frock, they mesmerize. Every layer narrates a story of grandeur. These suits are perfect for Garba. They allow fluid movements. And they bring a touch of regal grace to the festive nights. When women wear Anarkali suits, they relive history and embrace tradition.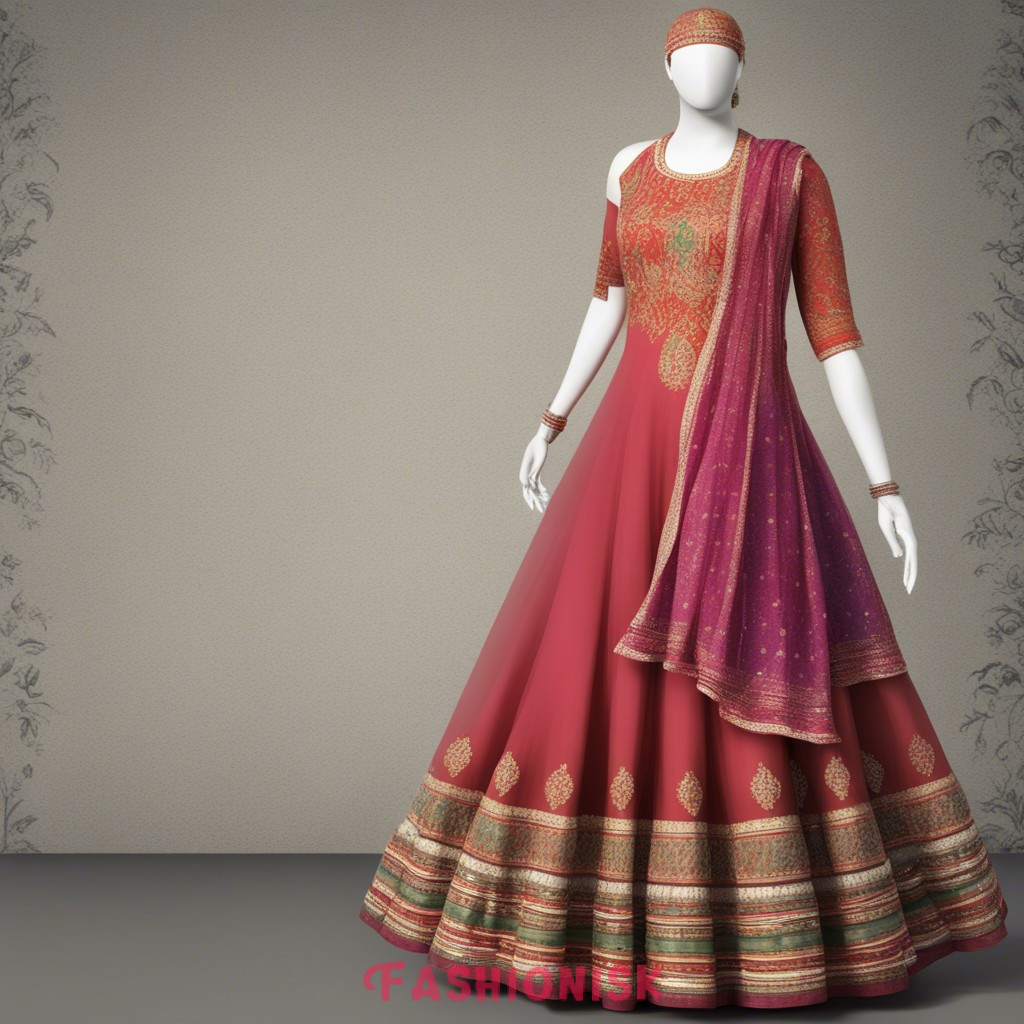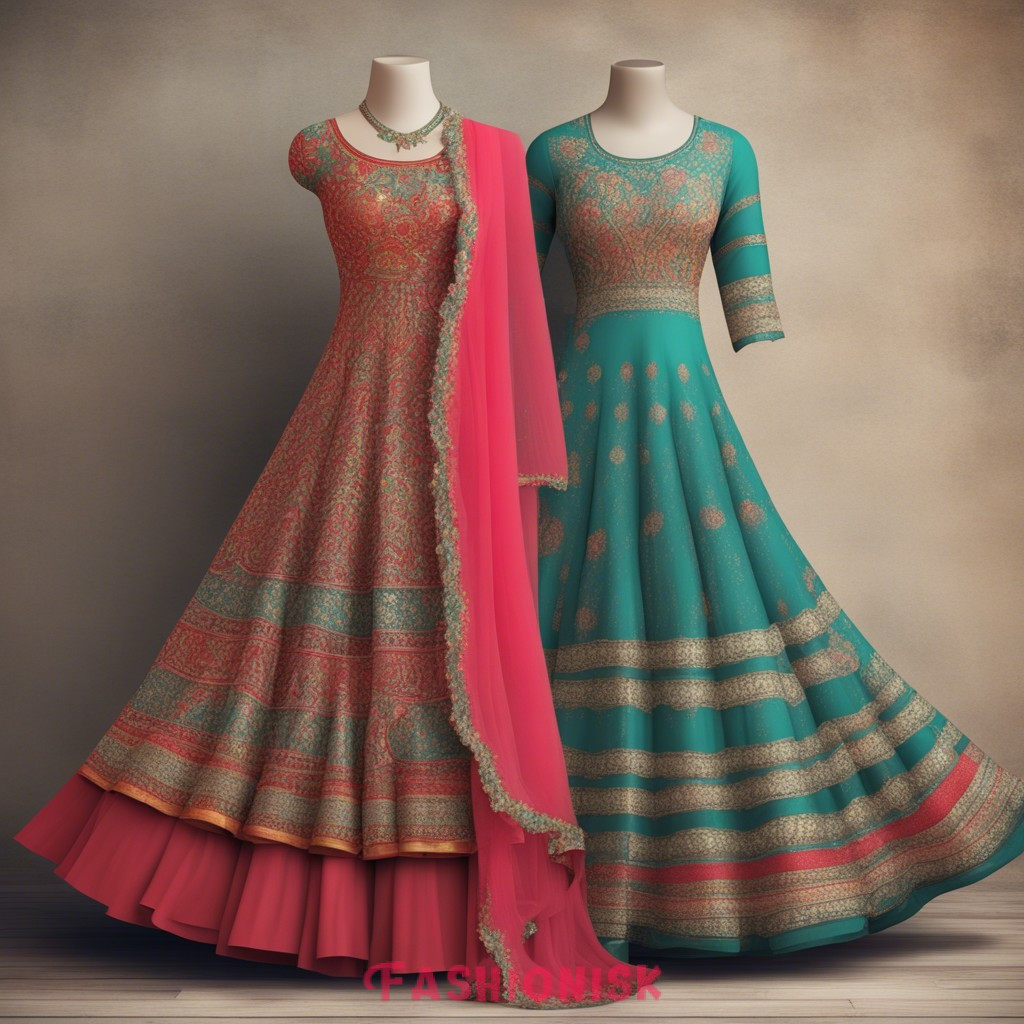 Saree with a Modern Twist
The saree is timeless. It's the essence of Indian fashion. Yet it's adaptable and evolves with trends. Today, we see sarees draped in dhoti style or paired with belts. These modern twists add a contemporary edge. The fusion of old and new is intriguing. It speaks to both the traditionalist and the modernist. With every fold and tuck, the saree tells a new tale. And it remains a favorite for festival celebrations.
Jumpsuit with Indian Embellishments
The jumpsuit is a western classic. But when adorned with Indian embellishments, it's a fashion revelation. Think of delicate zari work or vibrant patchwork on a sleek jumpsuit. It's a blend of comfort and style. This outfit makes a bold statement. It bridges cultures. And it stands out in any festive gathering. It's where the modern meets the mystical.
Cape Style Lehenga Choli Garba Dress for Women
Dramatic and elegant. That's the Cape Style Lehenga Choli. The cape adds flair and mystery to the traditional lehenga. It flows with grace. It turns heads. The ensemble feels both ethereal and powerful. Women who wear it embody confidence. They embrace innovation in tradition. This attire is a testament to the evolving fashion narrative in India.
Jacket Style Choli
The Jacket Style Choli is a celebration of layers. A long embroidered jacket elevates the choli. It adds depth and dimension. The ensemble feels regal. It's perfect for chilly festive nights. It marries warmth with style. The intricate designs on the jacket tell tales of craftsmanship. When paired with a flared skirt or lehenga, it completes the festive look. This style is both functional and fabulous.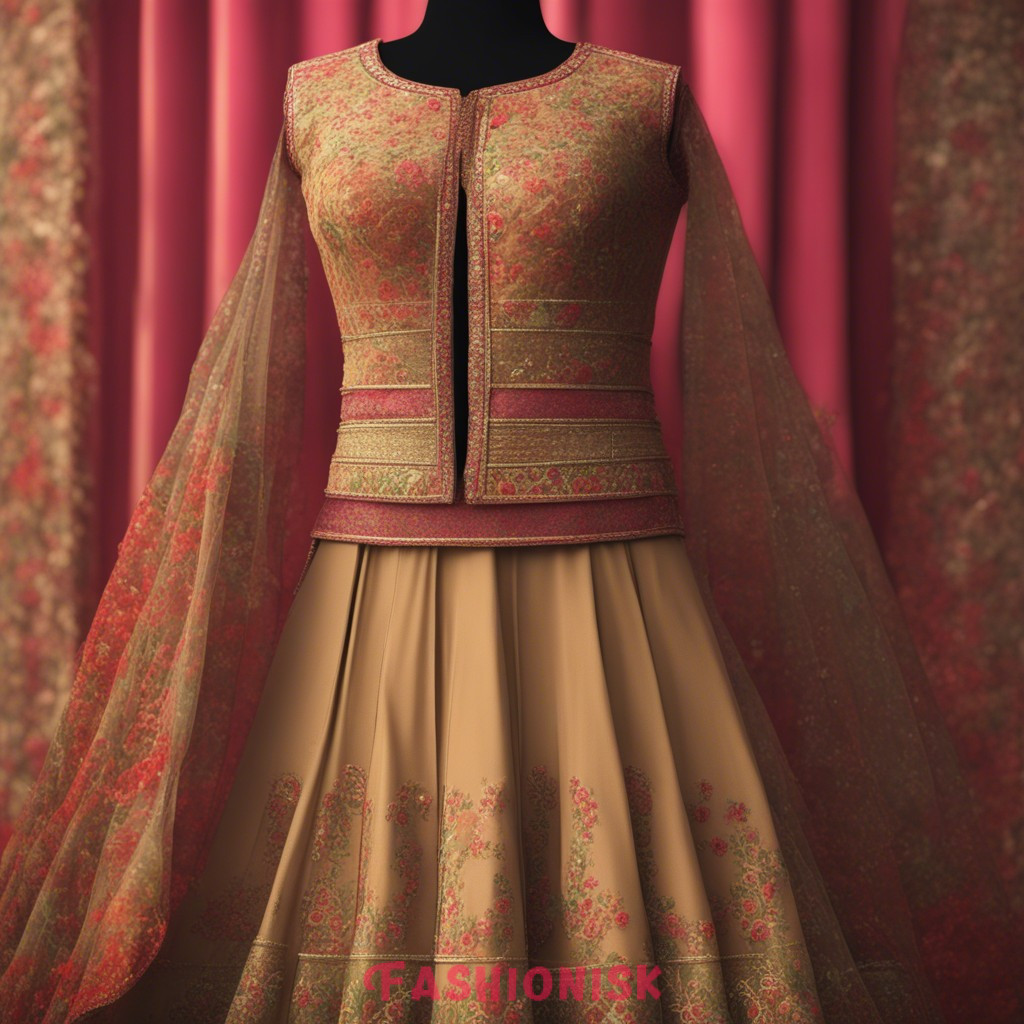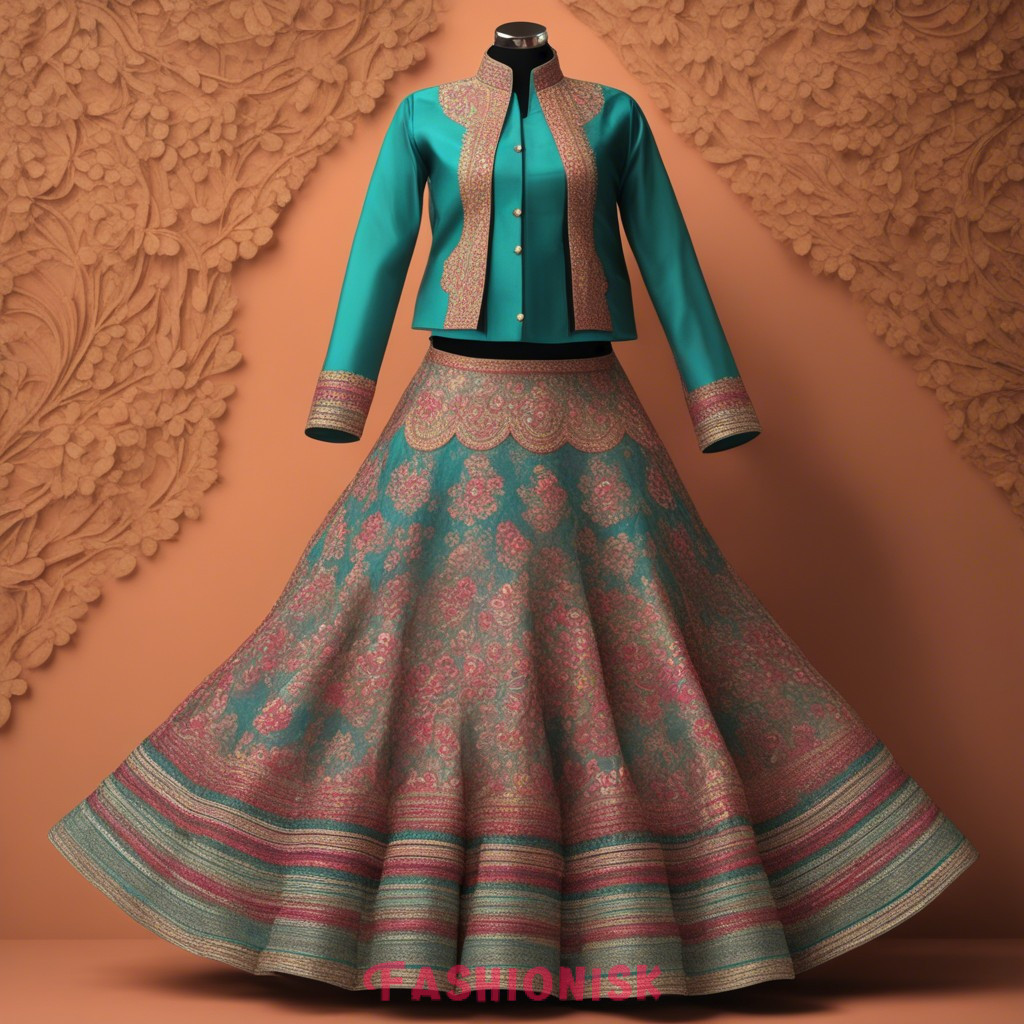 Glimmer & Twirl: Choosing Your Perfect Garba Dress
Fit First: Ensure the dress is comfortable and fits well, allowing you to dance freely without any restrictions.
Fabric Matters: Opt for breathable fabrics like cotton or chiffon that allow movement and keep you cool during the energetic dances.
Color Palette: Vibrant colors like red, yellow, and green are traditional, but don't shy away from experimenting with your favorite hues.
Embellishments: Choose garba dress for women with mirror work, embroidery, or beadwork that sparkle and shine under the festival lights.
Tradition vs. Modern: Decide if you want a traditional outfit like Chaniya Choli or a contemporary twist like a crop top and skirt combo.
Length & Flare: A flared skirt enhances the twirls in Garba, so consider the length and volume of the dress.
Accessorize Right: Pair your dress with matching jewelry, especially bangles and jhumkas, to complete the festive look.
Safety First: If your dress has long dupattas or drapes, ensure they're secured to avoid tripping while dancing.
Footwear: Remember to choose comfortable dancing shoes that complement your outfit.
Personal Style: While traditional guidelines exist, the best dress is the one that reflects your personal style and makes you feel confident.
Frequently Asked Questions
What is the traditional Garba dress for women called?
The traditional Garba dress is called "Chaniya Choli", often paired with a dupatta.
How should I accessorize my Garba dress?
Accessorize with oxidized silver jewelry, colorful bangles, jhumkas (earrings), a maang tikka (headpiece), and a waist belt (kamarband).
Can I wear western outfits for Garba?
While traditional dresses are common, many women also opt for fusion styles like crop tops with skirts, ensuring they resonate with the festive vibe.
Are there modern twists to the traditional Garba dress for women?
Yes, contemporary styles blend western outfits with traditional designs, like jumpsuits with Indian embroidery or dhoti-style draped sarees.
How do I choose the right fabric for a Garba dress?
Opt for breathable and comfortable fabrics like cotton, chiffon, or georgette that allow easy movement for dancing.
The Enchanting World of Garba Dresses
In the vibrant world of Garba, the dress plays a starring role. The colors. The designs. The elegance. Each element tells a story. As Navratri approaches, every woman faces the delightful task of selecting the perfect attire. With both traditional and modern choices available, there's something for everyone. So dive into the festive spirit. Explore the myriad options. Let Garba dress for women be a reflection of your joy, style, and tradition. Celebrate the festival in an attire that makes you feel like the queen of the dance floor. Happy dancing!
People Also Searched For
Comments