#Accessories
Italian Charm Bracelet: Where Fashion Meets Storytelling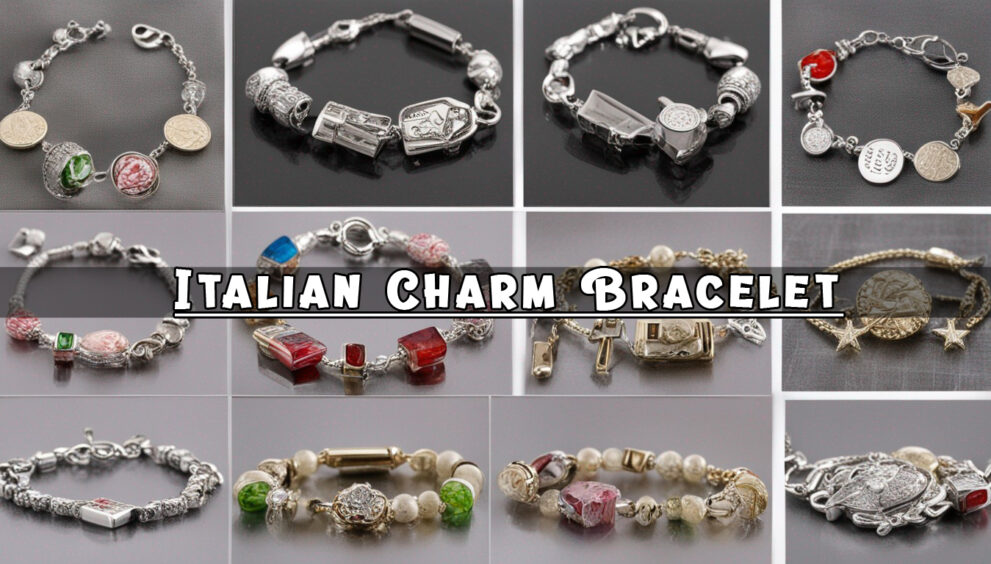 Italian Charm Bracelet is more than a simple ornament. It's a statement of style. It offers a perfect blend of sophistication and personalization. When you wear one, you don't just accessorize. You tell a story. Each charm you add becomes a chapter. It reveals a small secret about who you are.
The creation of these bracelets started in Italy. Hence the name. They have grown popular all over the globe. The reason is simple. They are not just stunning but also customizable. You begin with a basic chain made of high-quality materials. This serves as your canvas. Then comes the fun part. You start adding charms that resonate with you. Each charm clicks into the bracelet securely. This makes it easy to switch them around as you please.
Have a passion for travel? Add a charm of the Eiffel Tower. Love coffee? Add a little coffee cup. With every charm, you express an interest, a love, or even a dream. So, it evolves with you. It becomes a personal timeline you can wear on your wrist. It's more than just jewelry; it's a narrative. Each charm offers a peek into your world.
Of course, the Italian Charm Bracelet is not just about personal storytelling. It's a fine piece of jewelry too. The craftsmanship is top-notch. The designs are intricate. And the quality? Simply sublime. They make for perfect gifts too. Think birthdays, anniversaries, or even just because. They're the gifts that keep on giving.
So, whether you want to treat yourself or surprise a loved one, a Charm Bracelet is a timeless choice. This charming masterpiece allows you to be the author of your own story. And let's be honest, who can resist the allure of Italian elegance wrapped around their wrist?
Stainless Steel Italian Charm Bracelet
They are a hit for many reasons. First, they are durable. You can wear them every day without worry. They won't tarnish or lose their shine. This makes them perfect for busy lives. Second, they are versatile. Their silver tone matches any outfit. You can wear them to work or to a party. Lastly, they are affordable. You get style and durability without breaking the bank. So if you're new to charm bracelets, start here. Stainless steel offers a solid entry point to this fashionable world.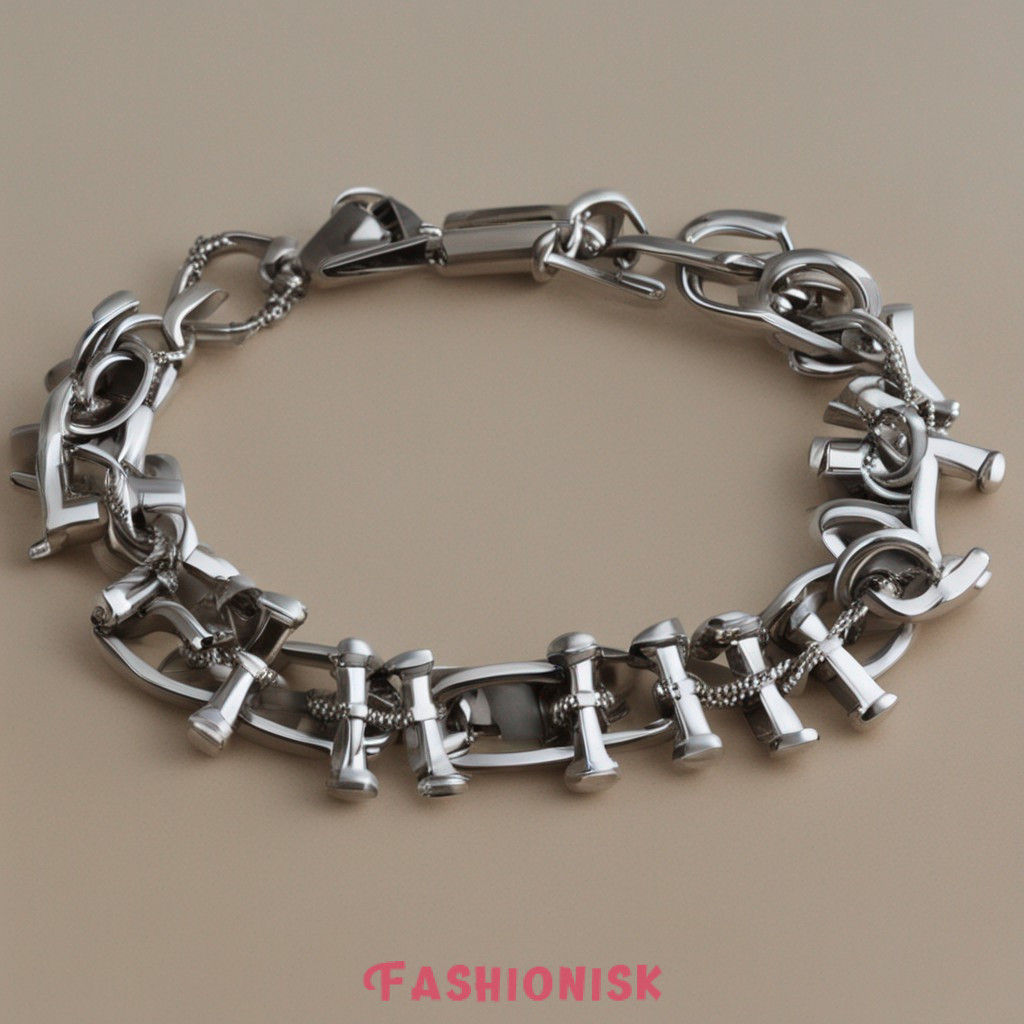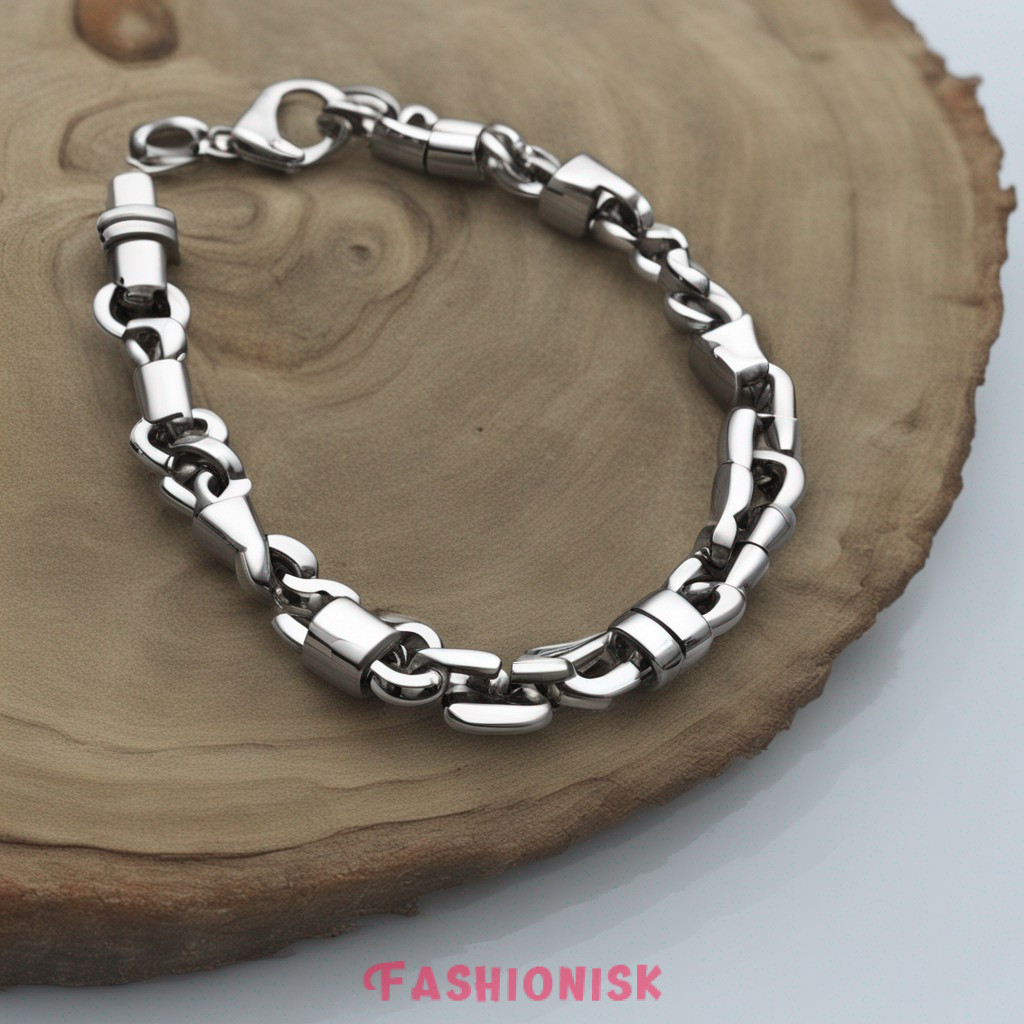 Gold Plated Bracelets
They offer a touch of luxury. If you love the look of gold, this is for you. These bracelets shine and dazzle. They elevate any outfit instantly. Yet, they are more affordable than solid gold. This makes them a popular choice. But keep one thing in mind. The gold layer can wear off over time. So it's best to wear them on special occasions. Overall, gold-plated bracelets provide glam without the hefty price tag.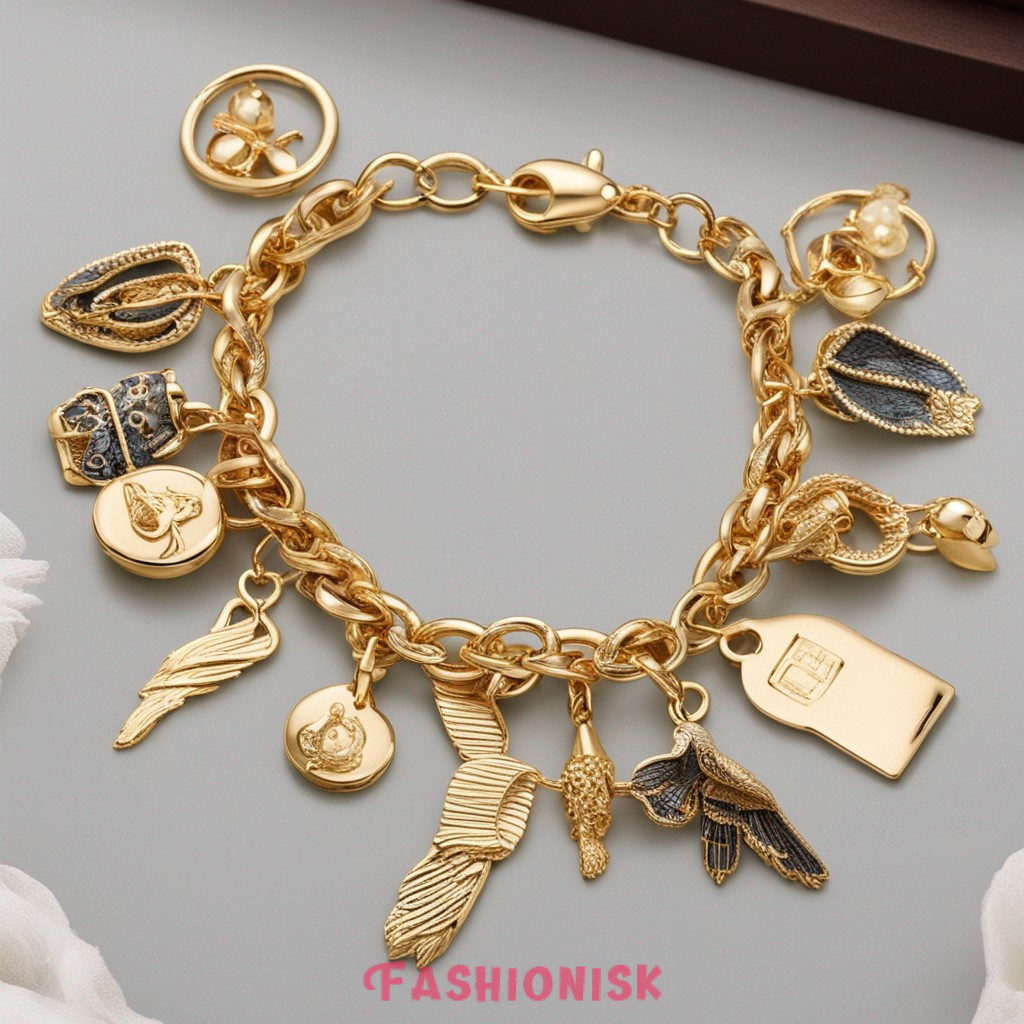 Photo Charms Bracelets
They offer a deeply personal touch. You can insert tiny photos into the charms. Think about it. Pictures of loved ones, pets, or even favorite places can be with you always. It's like carrying a photo album on your wrist. They make great gifts too. Give one to a friend or family member. It's a keepsake they will cherish forever.
Enamel Charms Bracelets
These are for the color lovers. Enamel charms are vibrant and playful. They add a pop of color to your wrist. This makes them stand out in a crowd. The designs range from simple shapes to intricate patterns. It's easy to find one that speaks to you. You can mix and match them. Make your Italian Charm Bracelet as lively as you are.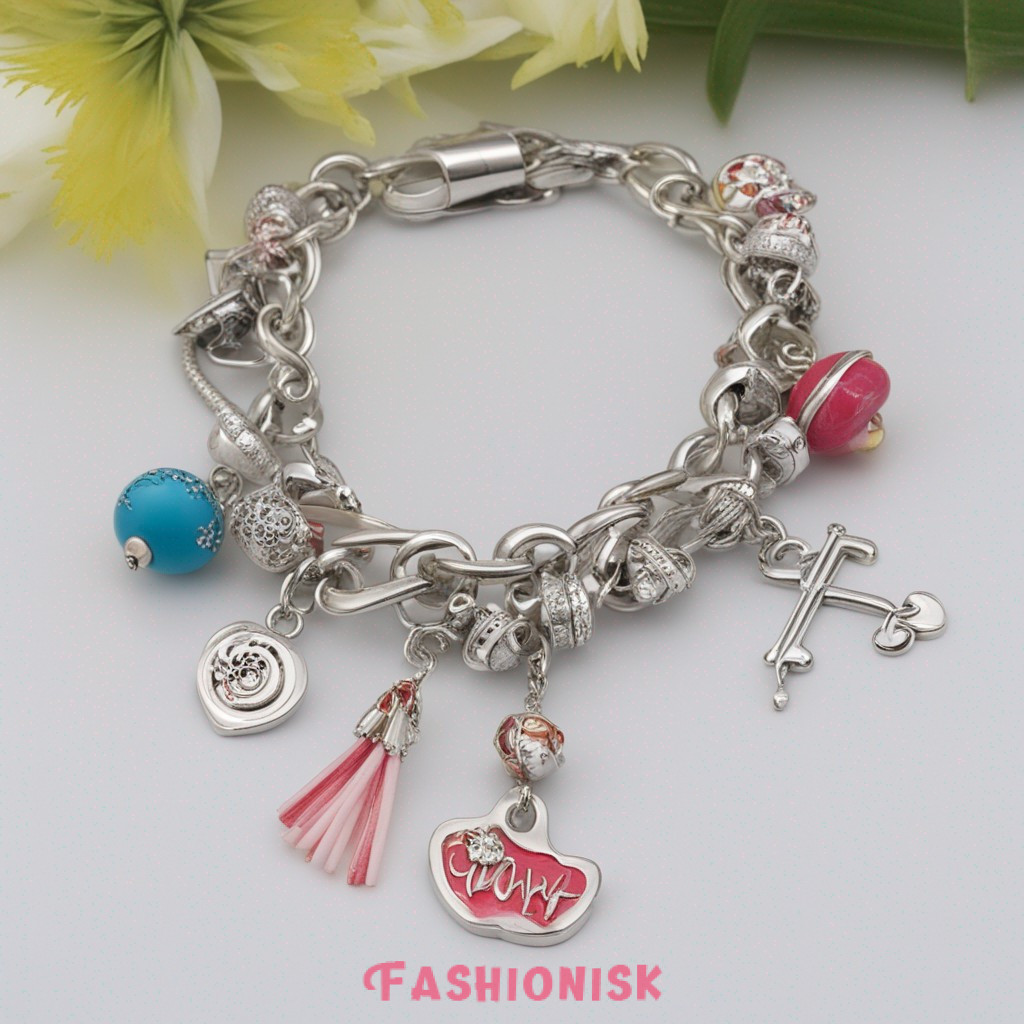 Laser Italian Charm Bracelet
These are for those who love detail. A laser engraves the design or text onto the charm. This allows for extreme precision. You can have names, dates, or even tiny portraits etched. This makes them highly customizable. If you have a specific idea in mind, this is your go-to choice. With laser charms, your bracelet becomes a finely detailed masterpiece.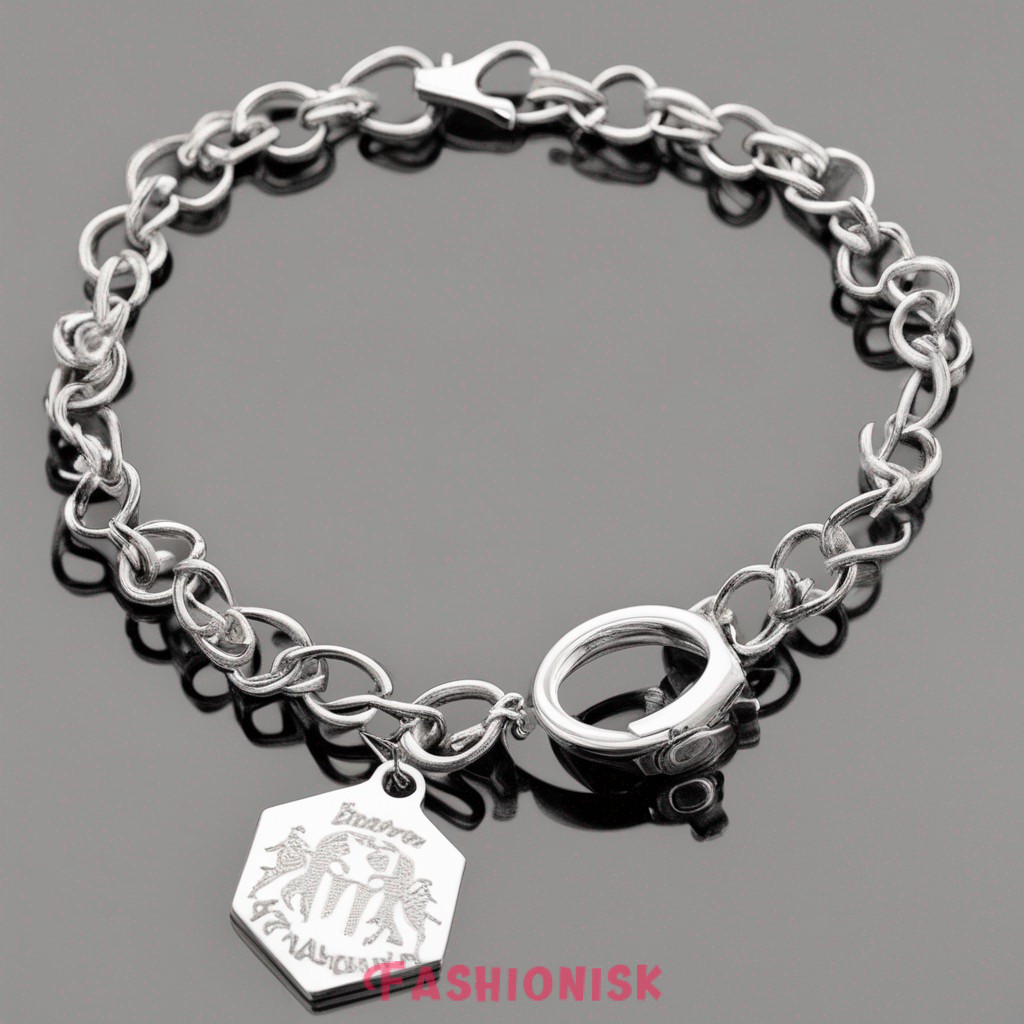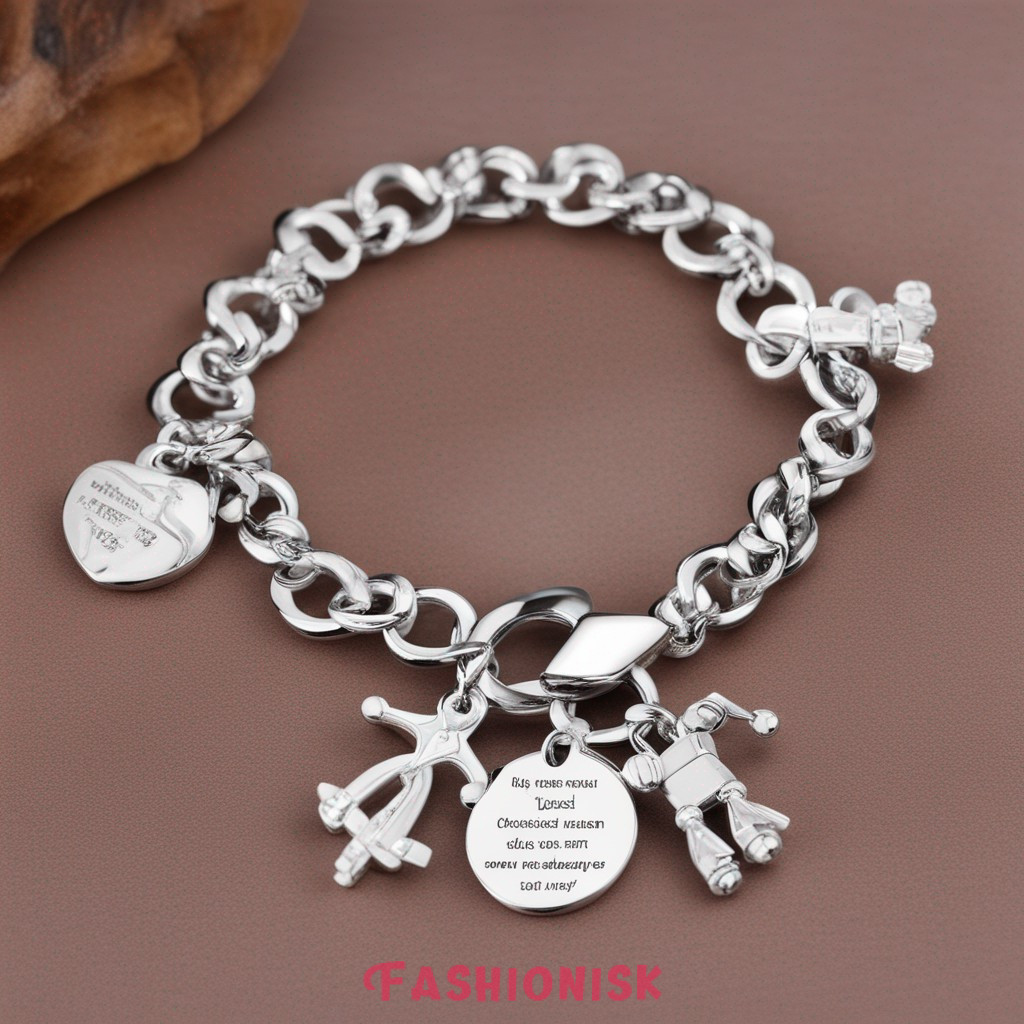 Gemstone Charms Bracelets
These beauties are for those who adore a bit of sparkle. Gemstones like sapphire, ruby, and emerald often make an appearance. First off, they look stunning. Each stone has its own unique color and aura. They add a magical touch to any outfit. Second, some believe gemstones have healing properties. So you're not just wearing a pretty charm. You're wearing a charm that could boost your mood or energy. Lastly, gemstones add a touch of luxury. They make your bracelet look upscale. If you're into meaningful, dazzling jewelry, this one's for you.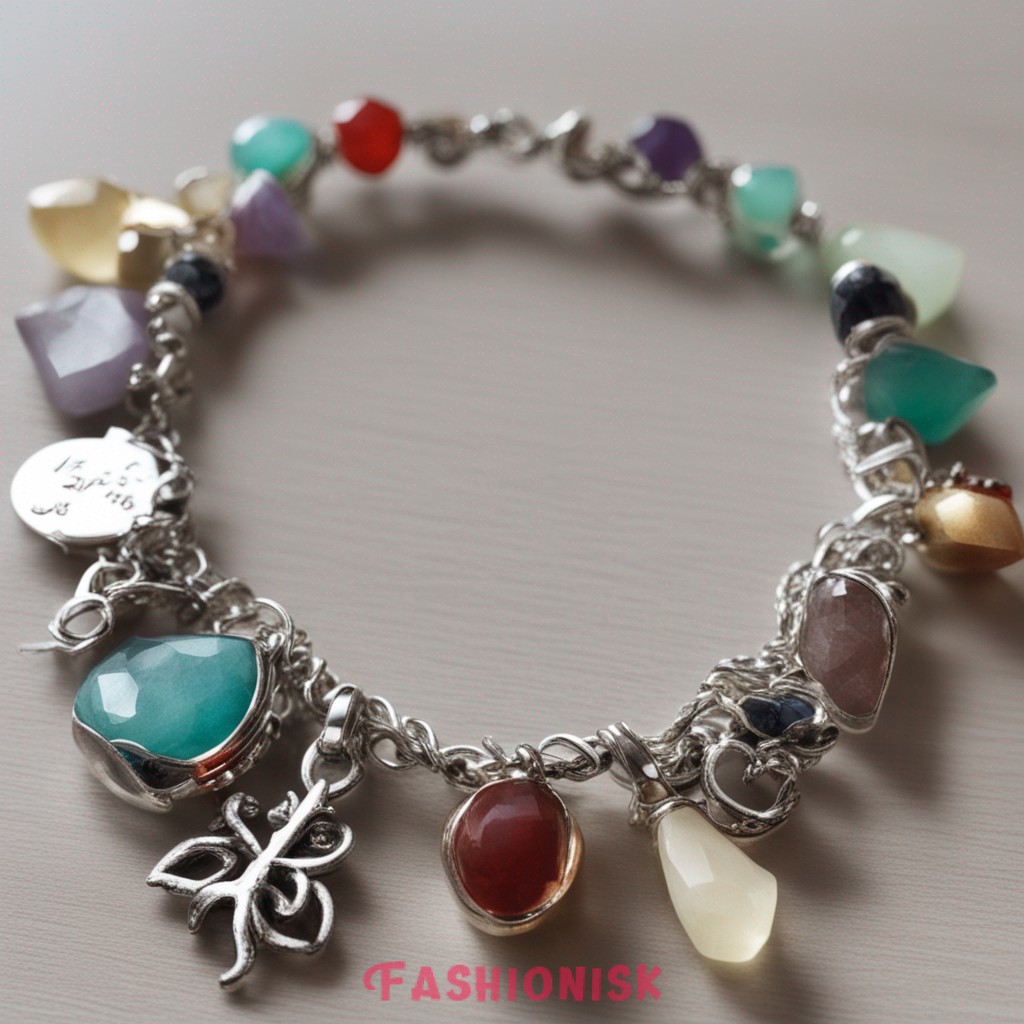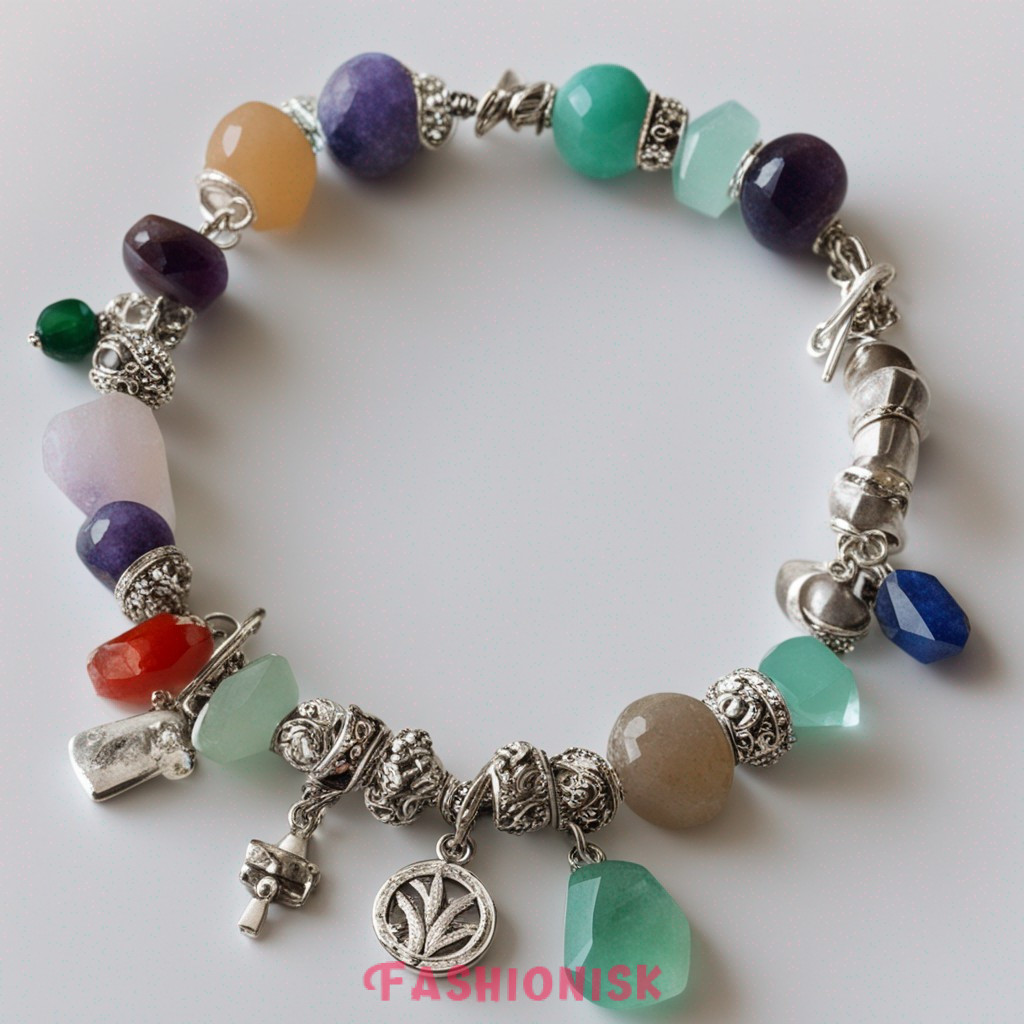 Zodiac Charms Bracelets
These are perfect for astrology enthusiasts. Each charm represents a zodiac sign. It's like wearing your personality on your wrist. Plus, they make excellent gifts. Imagine gifting a friend a charm of their star sign. It's personal and thoughtful. Zodiac Italian Charm Bracelet come in various designs. From simple symbols to intricate artworks. You can truly make it your own. So if you love the stars and what they tell you, don't miss out on this trend.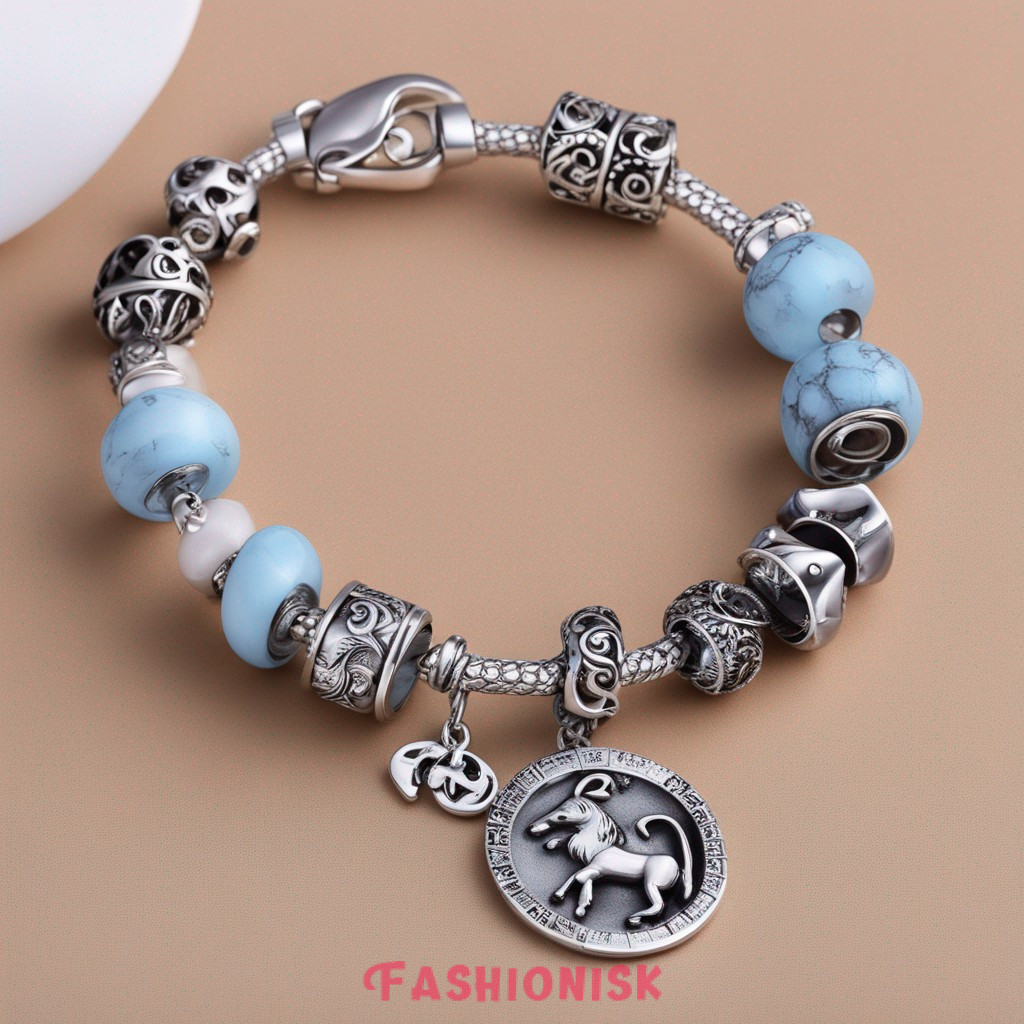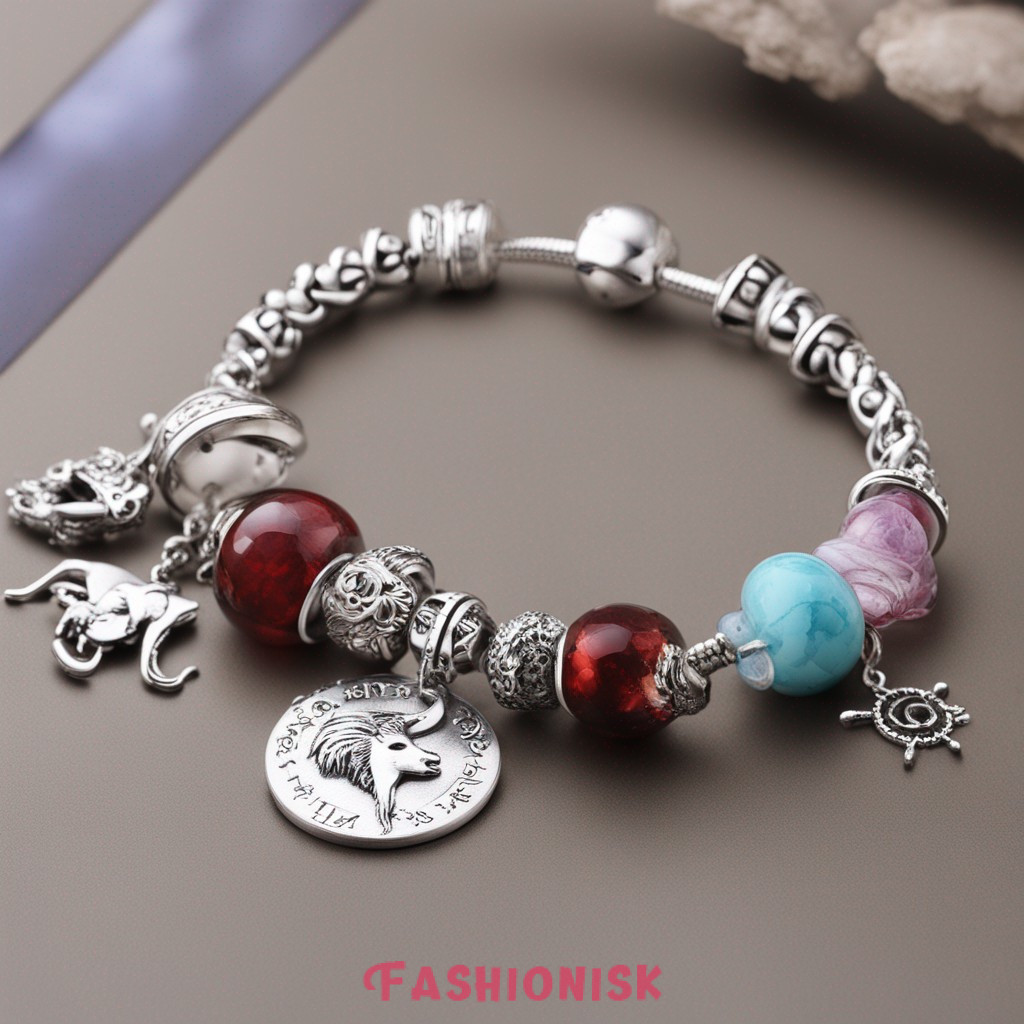 Name Charms Bracelets
These are the ultimate personal tokens. You can have your name or the name of someone you love on a charm. Think of it as wearing your identity. Or showing off who you hold dear. These bracelets are meaningful and straightforward. Yet, they say so much. They make a powerful statement without being flashy. Also, they're excellent for special occasions like birthdays or anniversaries. A name charm bracelet is a personal and touching gift.
Hobbies and Interests Italian Charm Bracelet
These are fun and exciting. Do you love music? Add a guitar charm. Are you a foodie? Add a little cupcake or pizza slice. This type of bracelet is a direct reflection of what you enjoy. It tells the world what you're passionate about. It's a conversation starter too. People will ask about your charms, and you'll have interesting stories to tell. In short, if you want to wear your heart on your sleeve—or wrist—go for this one.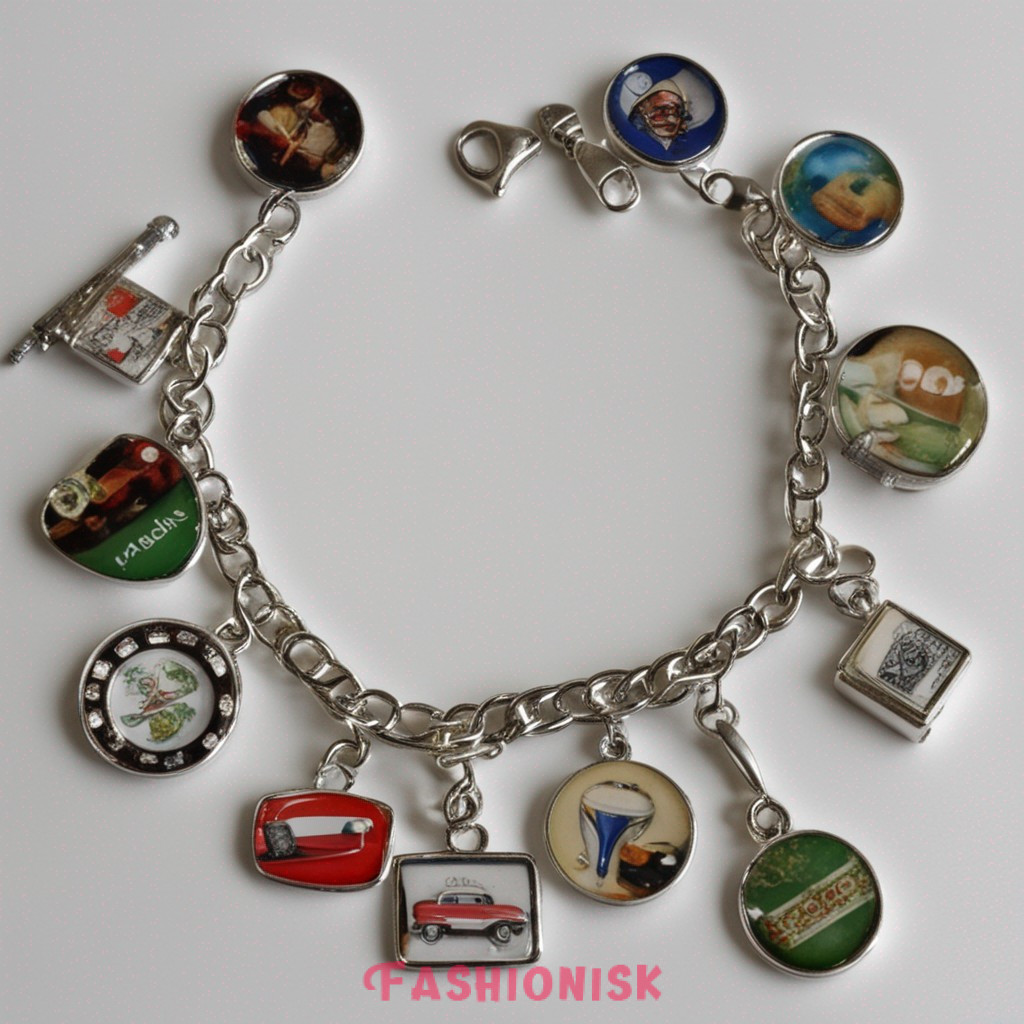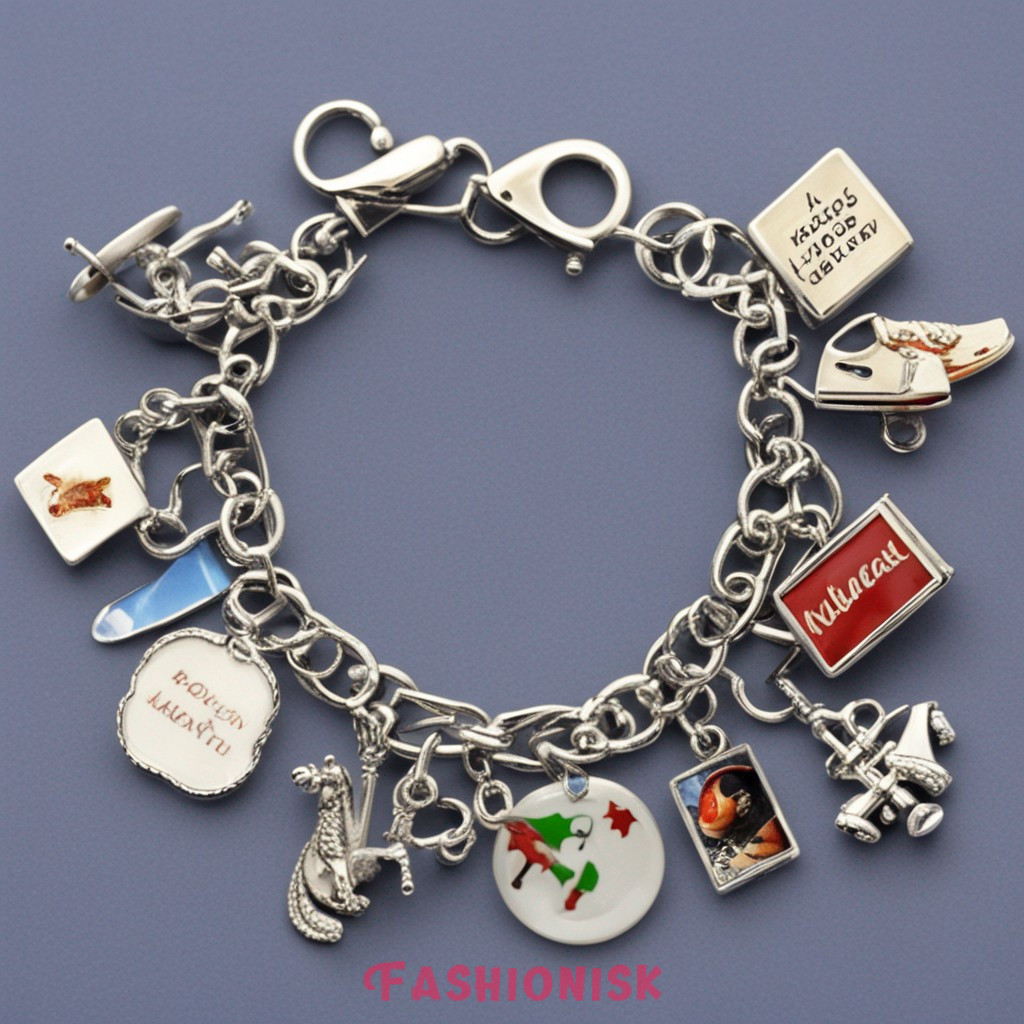 Holiday Charms Bracelets
These are festive and full of spirit. Add a snowman for Christmas. Or a little pumpkin for Halloween. These bracelets bring joy and make the holiday season even more special. They're great for gatherings and family events. You'll feel the holiday vibe every time you glance at your wrist. They're also an excellent way to celebrate diverse cultures and their holidays. In short, if you want to keep the festive spirit close, choose a holiday Italian Charm Bracelet.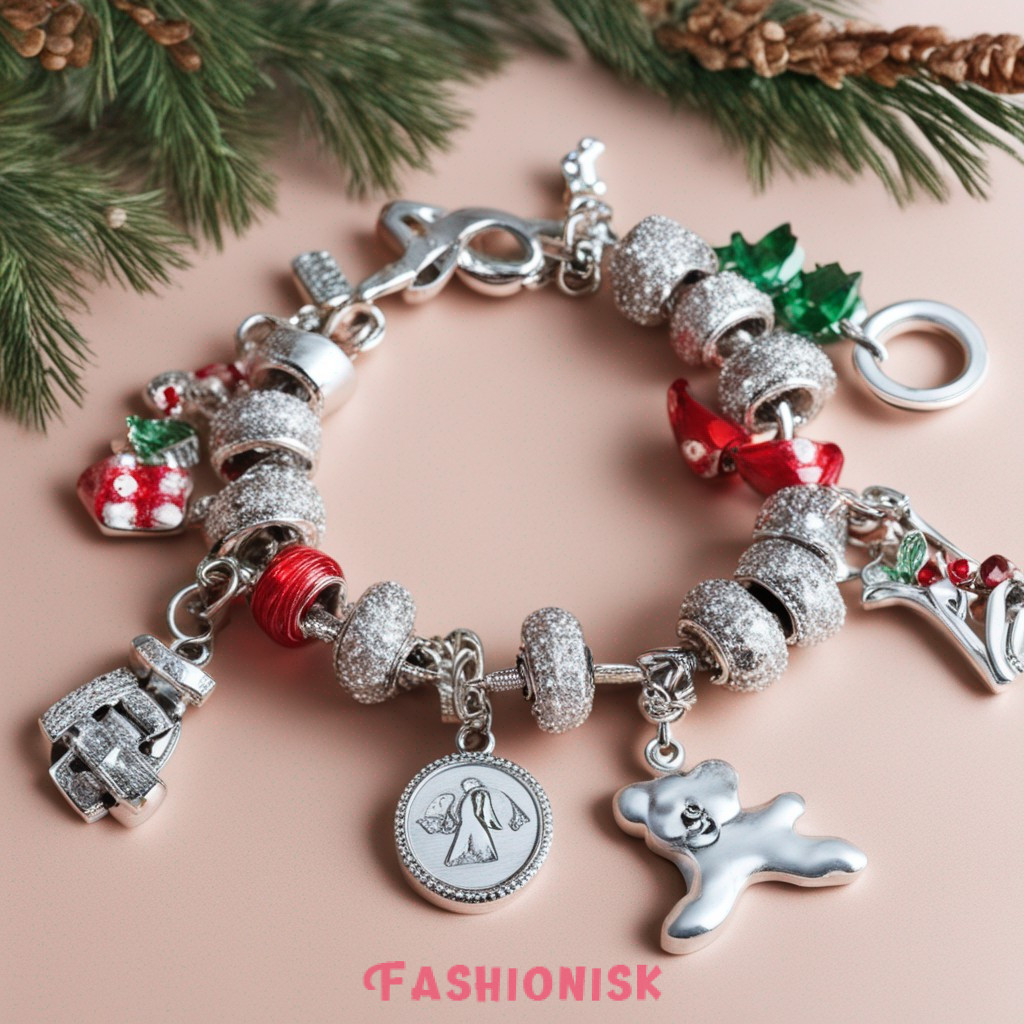 Religious Charms Bracelets
These are deeply personal and spiritual. They often feature symbols like crosses, stars, and om signs. First, they allow you to wear your faith. This is important for many people. Second, they're versatile. You can wear them to religious events or every day. They're a constant reminder of what you believe in. Finally, they make heartfelt gifts. Give one to someone going through a tough time. Or celebrate a religious milestone with one. In short, if your faith is a big part of your life, consider this type of bracelet.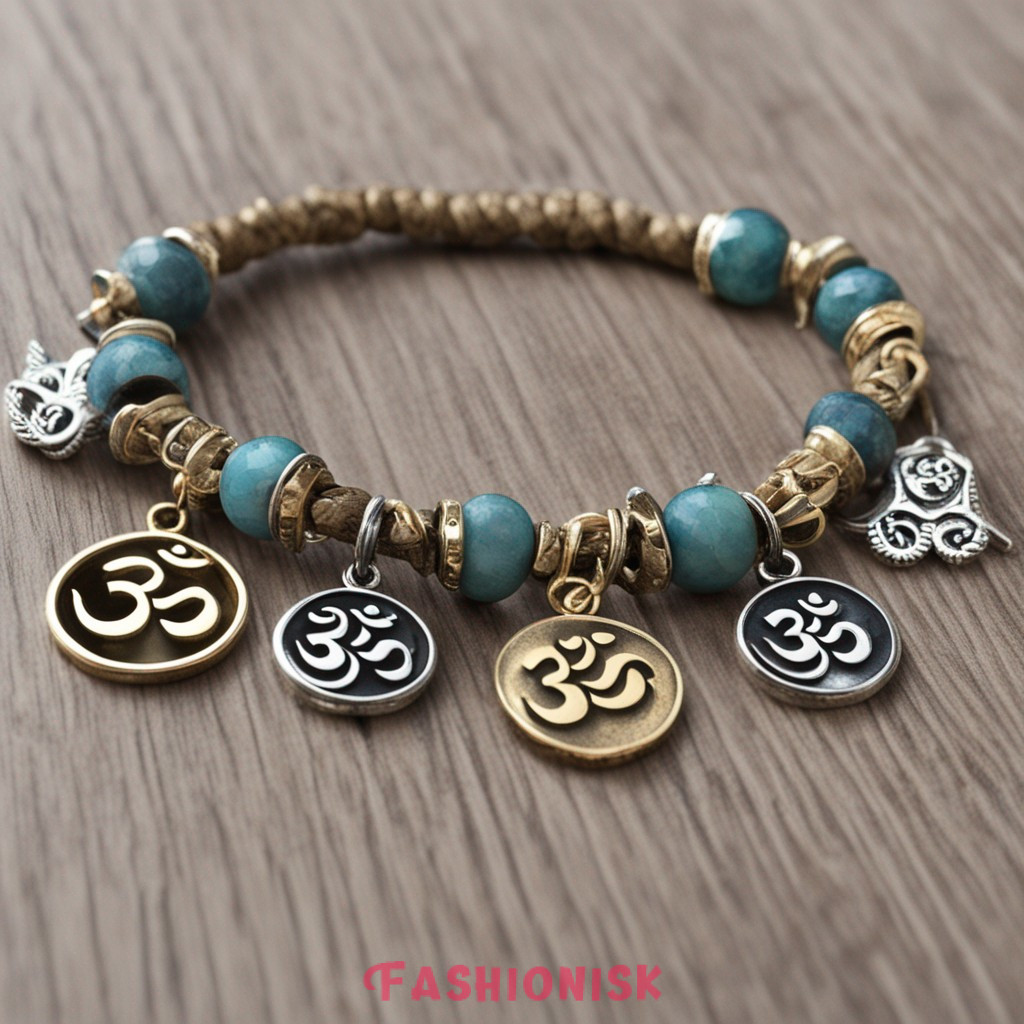 Vintage Charms Bracelets
These pieces are all about nostalgia. They often feature heirloom charms or retro designs. First, they're unique. You won't find many people wearing the same thing. Second, they have a story. Maybe it's a charm from your grandmother or a find from an antique store. Each piece tells a tale. Lastly, they're timeless. Vintage charm bracelets never go out of style. If you love pieces with history and sentiment, this one's for you.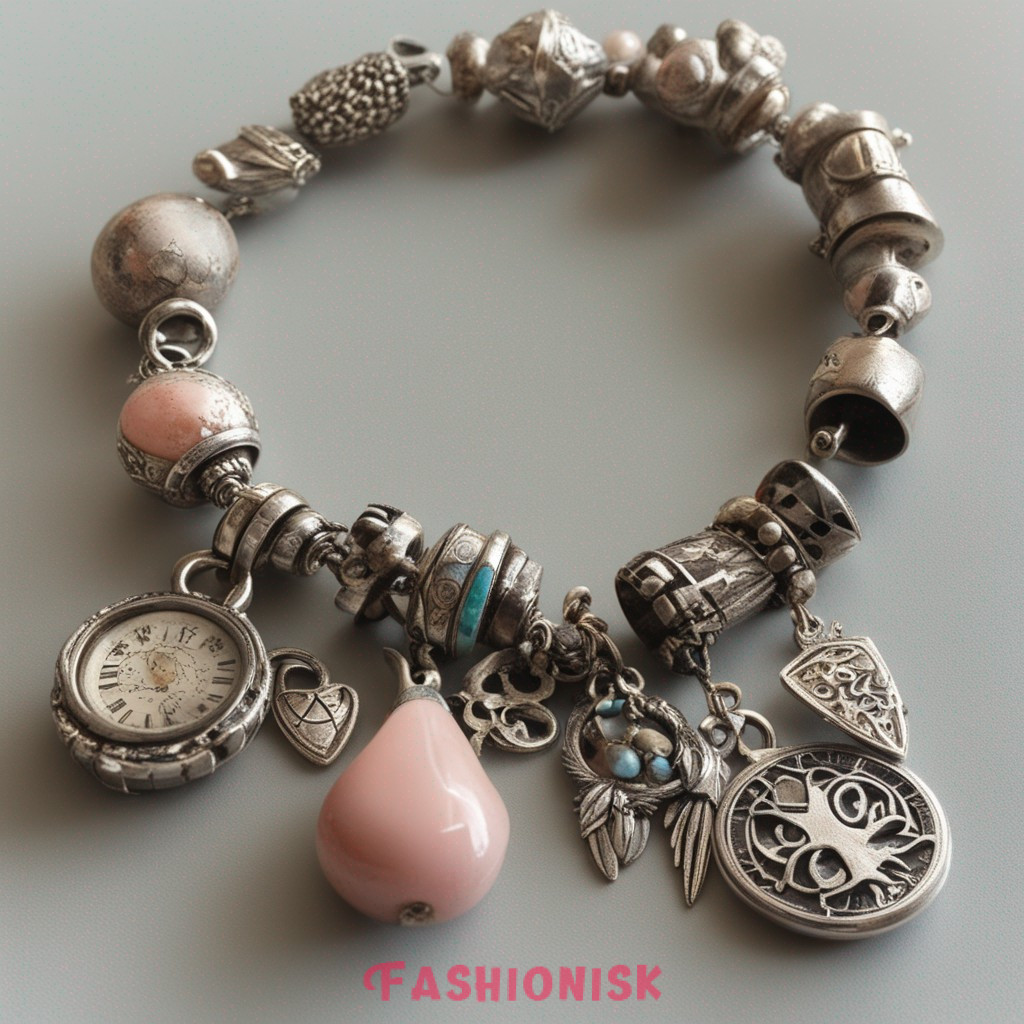 Luxury Designer Italian Charm Bracelet
These are for those who love high fashion. Think brands like Tiffany, Cartier, and Gucci. First, they're top quality. These pieces will last a lifetime. Second, they're trendy. You're wearing the latest designs from the fashion world. Third, they're a status symbol. People will notice your bracelet and the brand it represents. If you're all about high fashion, don't miss this.
Animal Charms Bracelets
These are for the animal lovers out there. Add a cat, dog, or dolphin to your bracelet. Even more exotic animals like elephants and tigers can be part of your collection. First, they're adorable. Each charm is like a mini work of art. Second, they show off your love for animals. It's a great way to start conversations with fellow animal lovers. Third, they can be meaningful. Choose animals that have special significance to you. In short, if animals make you happy, wear it on your wrist.
Birthstone Italian Charm Bracelet
These are all about celebrating you. Add a gemstone that matches your birth month. First, they're personal. Your birthstone is unique to you. Second, they're colorful. Birthstones come in all kinds of vibrant hues. This adds a pop of color to your bracelet. Third, they make perfect gifts. Give a birthstone bracelet for birthdays or other special occasions. They're both personal and beautiful. If you want to celebrate yourself or someone else, choose a birthstone charm bracelet.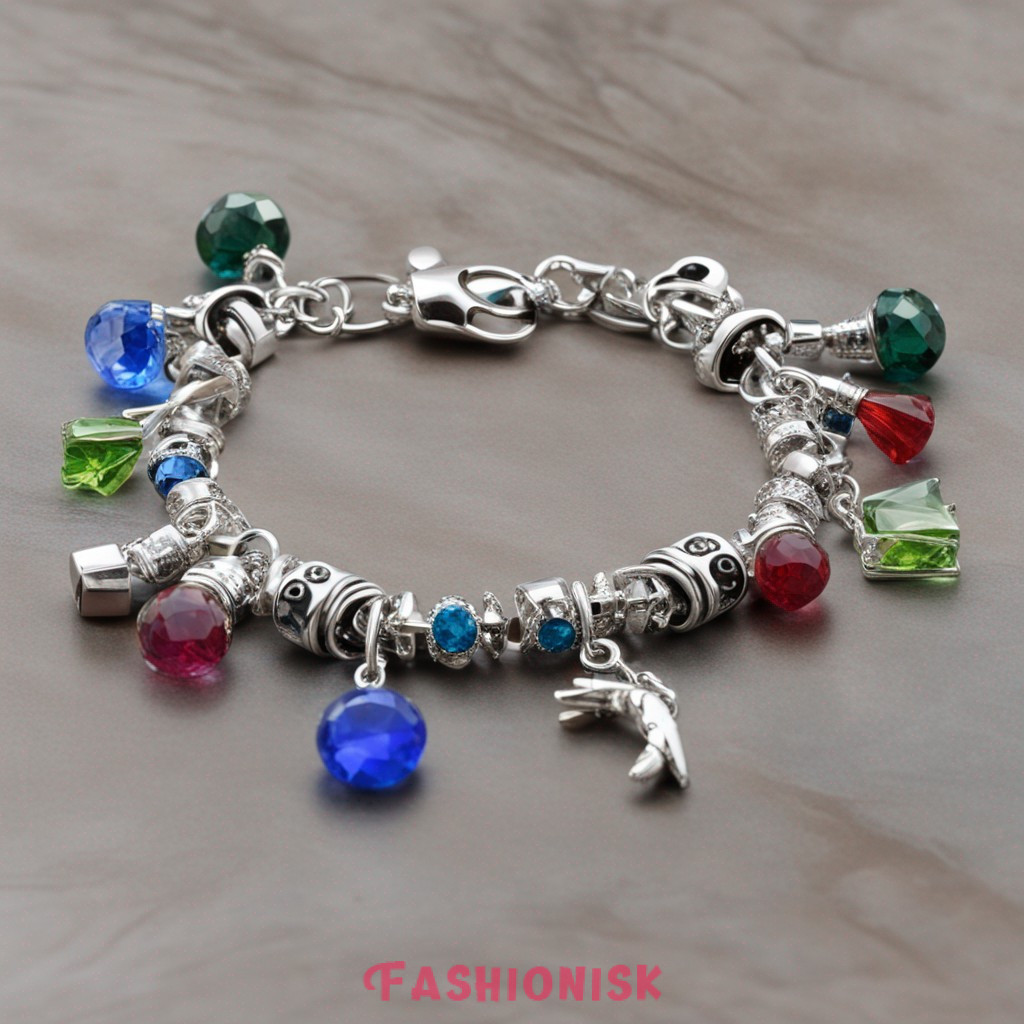 How to Choose the Perfect Italian Charm Bracelet Just for You
Identify Your Style: First things first. What's your style? Are you into classic, modern, or bohemian fashion? Your bracelet should reflect your personal style. So, start by identifying what resonates with you.
Set a Budget: Italian Charm Bracelets come in various price ranges. From affordable stainless steel to high-end luxury, the options are endless. Knowing your budget helps narrow down the choices.
Choose the Material: Material matters. Stainless steel is durable and affordable. Gold-plated adds a luxurious touch. The choice is yours but make sure it suits your lifestyle.
Consider Customization: The beauty of Italian Charm Bracelet lies in their customization. Think about what kinds of charms speak to you. Is it your initials, birthstones, or maybe even a hobby like photography? Your charms should reflect who you are.
Check the Craftsmanship: Look closely at the quality. Is the bracelet well-made? Are the charms intricate? Good craftsmanship ensures your bracelet will last and keep its allure.
Test the Fit: Comfort is key. Try on different sizes to see what feels right. Remember, you'll be adding charms which can make it heavier. So, choose a size that accommodates future additions.
Think Long-Term: Choose a bracelet you can see yourself wearing for years. Styles change, but a well-chosen bracelet remains timeless.
Reviews and Recommendations: Finally, read customer reviews or ask for recommendations. Sometimes the best advice comes from those who have been in your shoes before.
Frequently Asked Questions
What is an Italian Charm Bracelet?
It is a type of customizable jewelry. It consists of a stainless steel or gold-plated chain where you can attach various charms that click securely into place.
How do I add or remove charms?
Adding or removing charms is easy. Each charm has a mechanism that allows it to snap on or off the chain. Simply slide the charm onto the bracelet and it will click into place. To remove, gently pry the charm off using a small tool or your fingernail.
Are Italian Charm Bracelets durable?
Yes, they are generally durable, especially those made of high-quality materials like stainless steel. However, like any piece of jewelry, they can be susceptible to wear and tear over time, so proper care is advised.
Can I wear my Italian Charm Bracelet in water?
While stainless steel is water-resistant, it's better to avoid prolonged exposure to water to maintain the bracelet's integrity. If your bracelet has special finishes or gemstones, it's best to remove it before swimming or showering.
Where can I buy an Italian Charm Bracelet?
They are available in many jewelry stores, both online and physical. Specialized stores may offer more customization options, while luxury brands may offer designer versions. Always check for quality and customer reviews before making a purchase.
Wrapping Up the Charmed Life
In summary, an Italian Charm Bracelet is more than a piece of jewelry. It's a narrative you wear on your wrist. With endless options, you can make it as unique as you are. From choosing the right material to picking out your favorite charms, each step is an adventure. And remember, this bracelet grows with you. Each charm can mark a significant event or passion in your life. So go ahead and start your own charmed journey today. Happy shopping!
People Also Searched For
Comments