#Women's Fashion
Flower Mehndi Design: Unleash Your Inner Henna Artist
Welcome to the enchanting world of Flower Mehndi Design! This is a realm where the lush beauty of flowers blends seamlessly with the ancient artistry of Mehndi, creating a unique style of body art that is as enchanting as it is captivating.
In the tradition of Mehndi, floral patterns have always held a prominent place. However, Flower Designs takes it a step further, focusing specifically on various floral motifs, each with its distinct symbolic meanings. From the humble daisy symbolizing innocence, the majestic rose signifying love and passion. To the intricate lotus representing enlightenment, each floral design tells its unique story.
Mehndi Design is more than just a visual spectacle. It's a means of self-expression, a tool to celebrate one's femininity and a profound way to adorn oneself on special occasions. The elegance and sophistication of these designs have a universal appeal, transcending borders and cultures.
In recent years, this style has also found its way into the fashion industry, making a splash on runways around the world. As a result, Mehndi Design has evolved, reflecting a mix of traditional elements and contemporary innovation.
With this blog, we aim to guide you on your journey through Flower Mehndi Design. We will explore its rich history, delve into the meanings behind different floral motifs, share insights on the latest trends, and offer tips on how to create your beautiful floral henna art. So, whether you're a novice just starting out or a seasoned henna artist looking for inspiration, this blog is for you.
Let's begin this exciting journey together.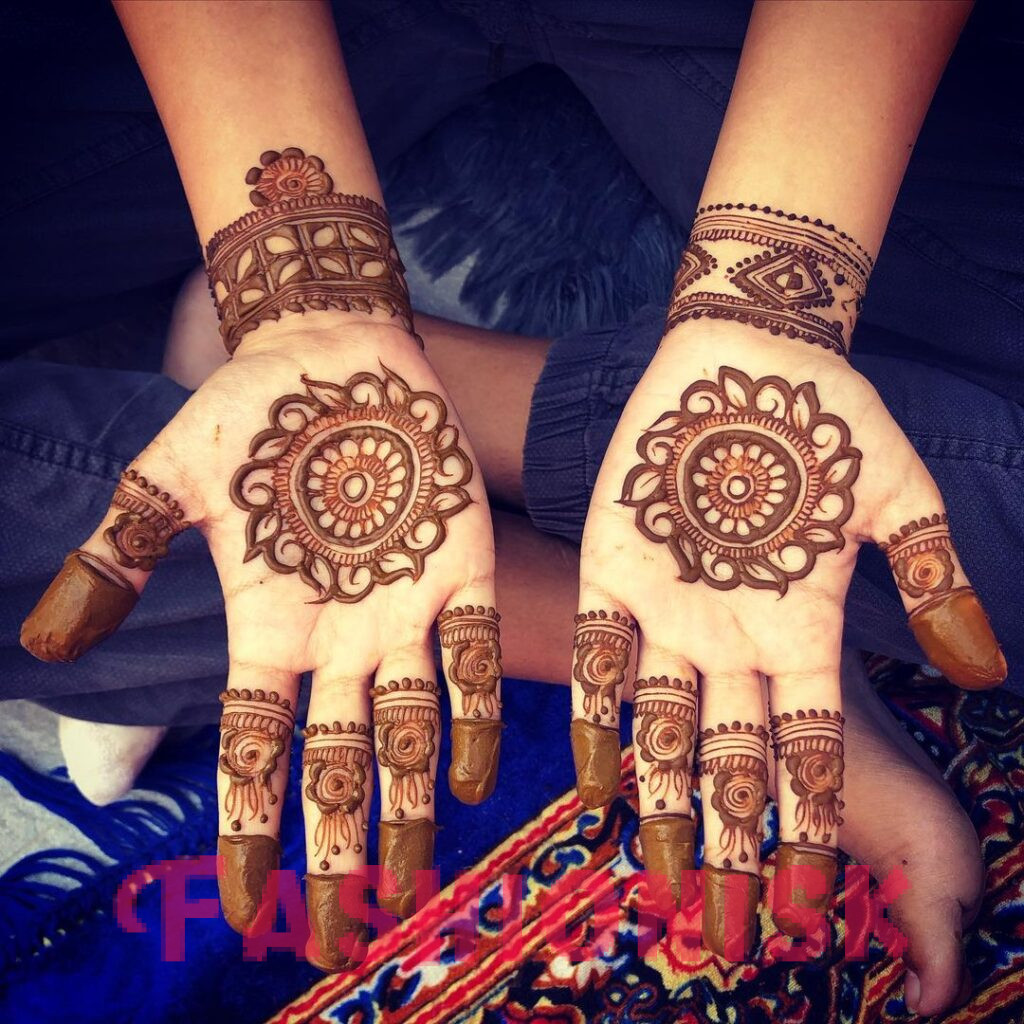 Rose Flower Mehndi Design
Welcome to the romantic world of Rose Mehndi Design. In this realm, the majestic symbol of love and beauty – the rose – takes center stage. These designs incorporate intricate rose motifs into the traditional Mehndi artistry. Creating patterns that are both visually stunning and emotionally evocative. As we delve deeper, we'll explore the symbolic importance of the rose, various design interpretations, and ways to perfect your rose Mehndi art.
Flower Mehndi Designs for Front Hands
Let's delve into the charm of Flowers Mehndi Designs for Front Hands. These designs beautifully adorn the palms and fingers, capturing attention and making a style statement. From elaborate patterns for special occasions to simpler designs for everyday elegance, these designs add a unique touch of grace to any ensemble. As we progress, we'll guide you through various patterns, styles, and techniques to create captivating flower front hand Mehndi designs.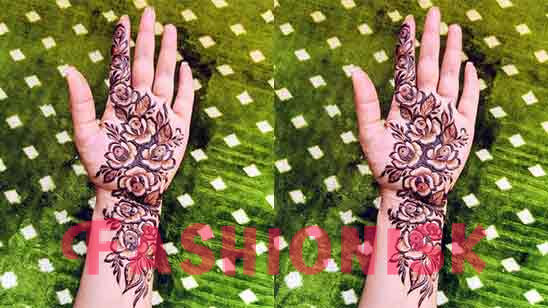 Back Hand Flower Mehndi Design
Embark on a journey into the exquisite world of Back Hand Flower Mehndi. Often overlooked in favor of front hand designs, the back of the hand offers a unique canvas for showcasing your Mehndi artistry. We will dive into the trends, designs, and techniques of back hand flower Mehndi. Providing you with fresh inspiration and practical tips.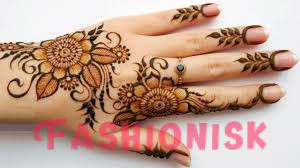 Big Flower Mehndi Design
In these designs, the flowers take up a major portion of the canvas, making a bold and beautiful statement. These larger-than-life floral motifs offer a dramatic, yet elegant look that is truly eye-catching. Stay tuned as we unveil various big flower design ideas, their application techniques, and styling tips.
Flower Mehndi Design Easy and Beautiful
Welcome to the delightful world of Easy and Beautiful Mehndi Design. This blog is all about creating stunning flower Mehndi designs that are not only visually appealing but also easy to recreate. These designs are perfect for those starting their Mehndi journey or anyone looking for quick and lovely designs. Join us as we delve into these charming, easy-to-create patterns, and master the art of simple yet beautiful Mehndi design.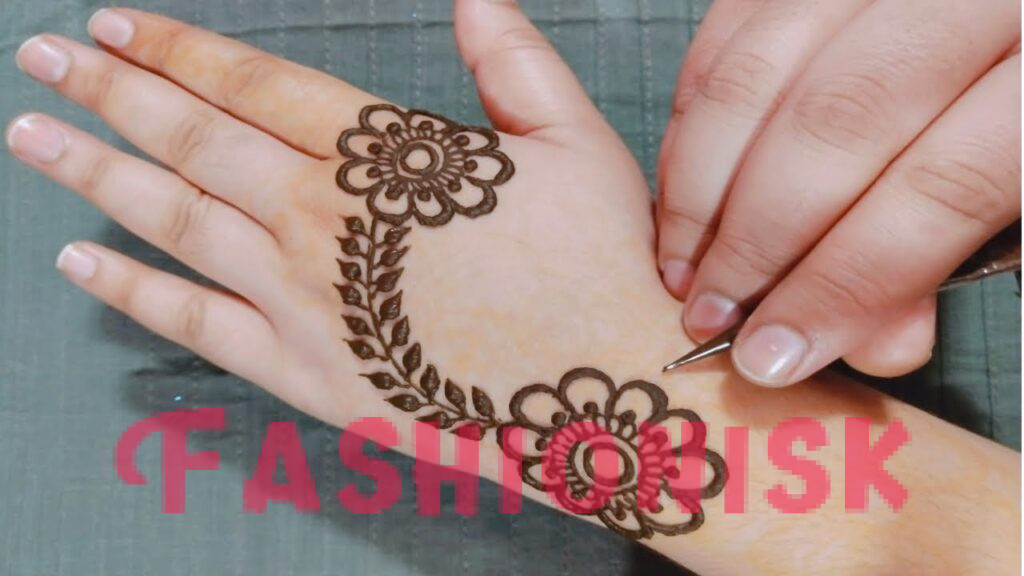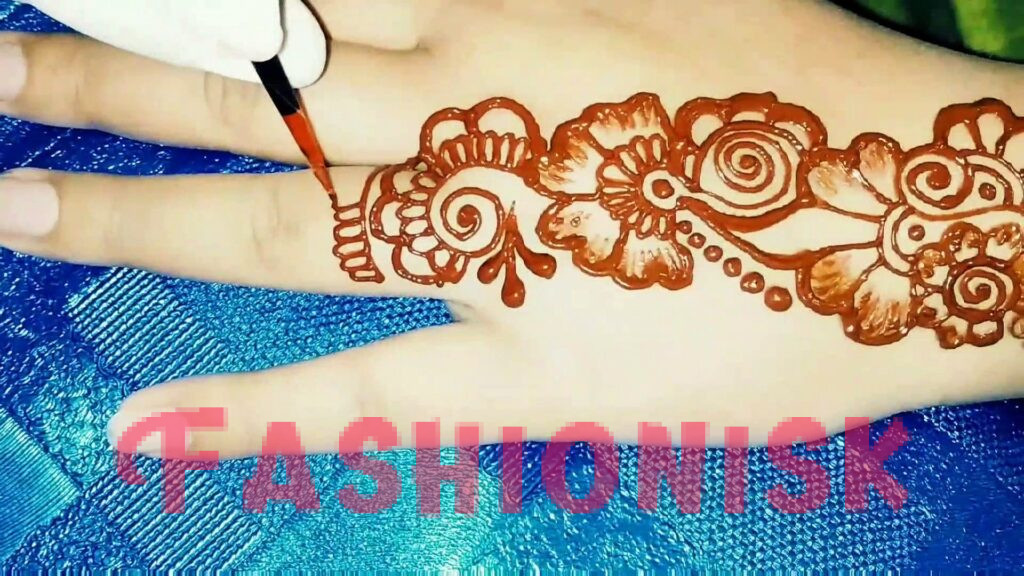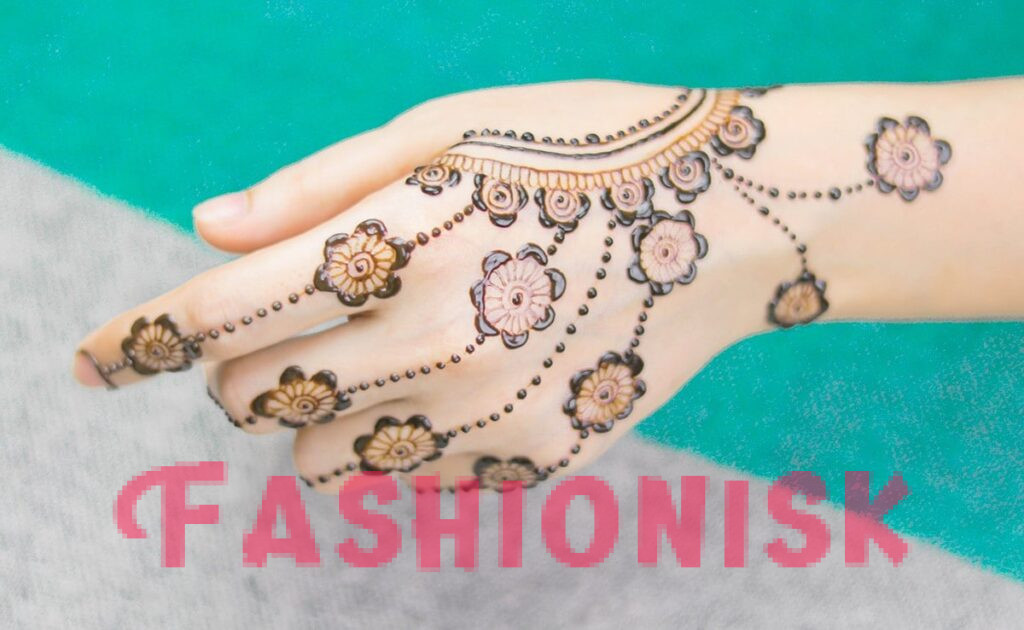 Small Flower Mehndi Designs
Explore the intricate and delicate world of Small Flower Designs with us. These designs feature dainty floral motifs that add an understated elegance to your look. Despite their size, these small flower designs are capable of creating a big impact. As we journey through this blog, we'll share various small flower design inspirations and techniques, showcasing how less can indeed be more.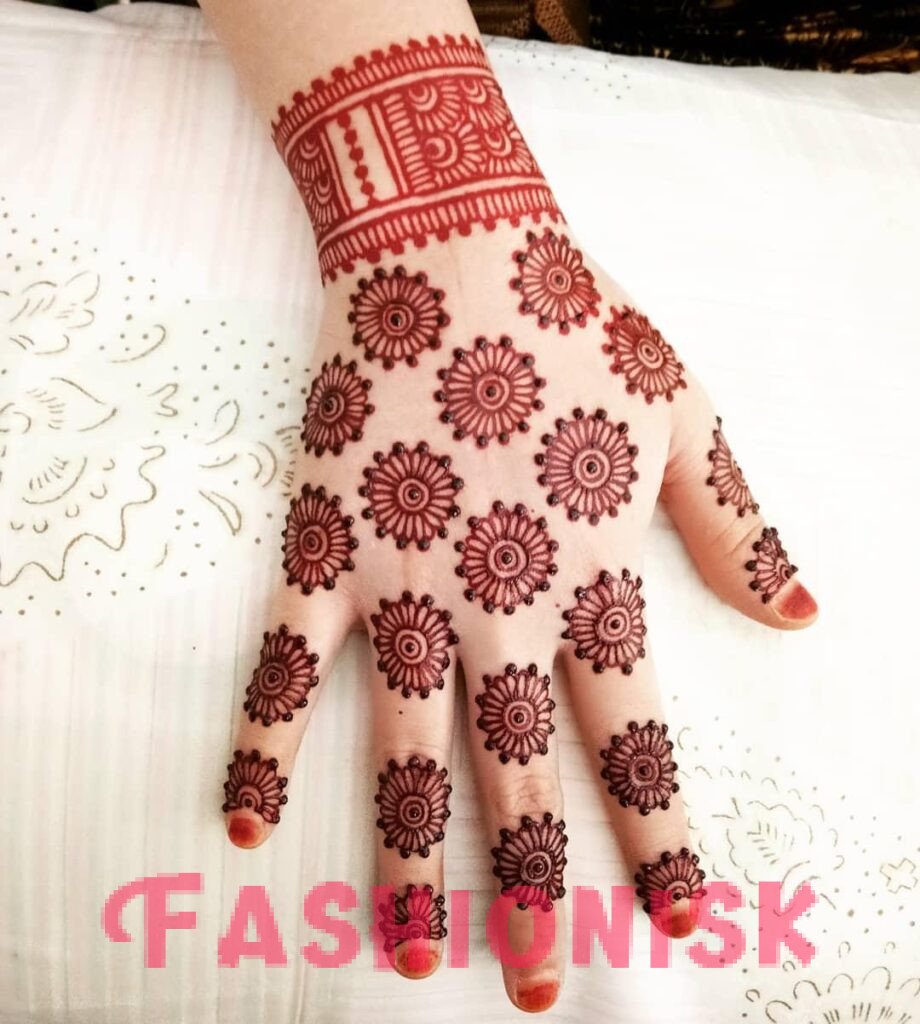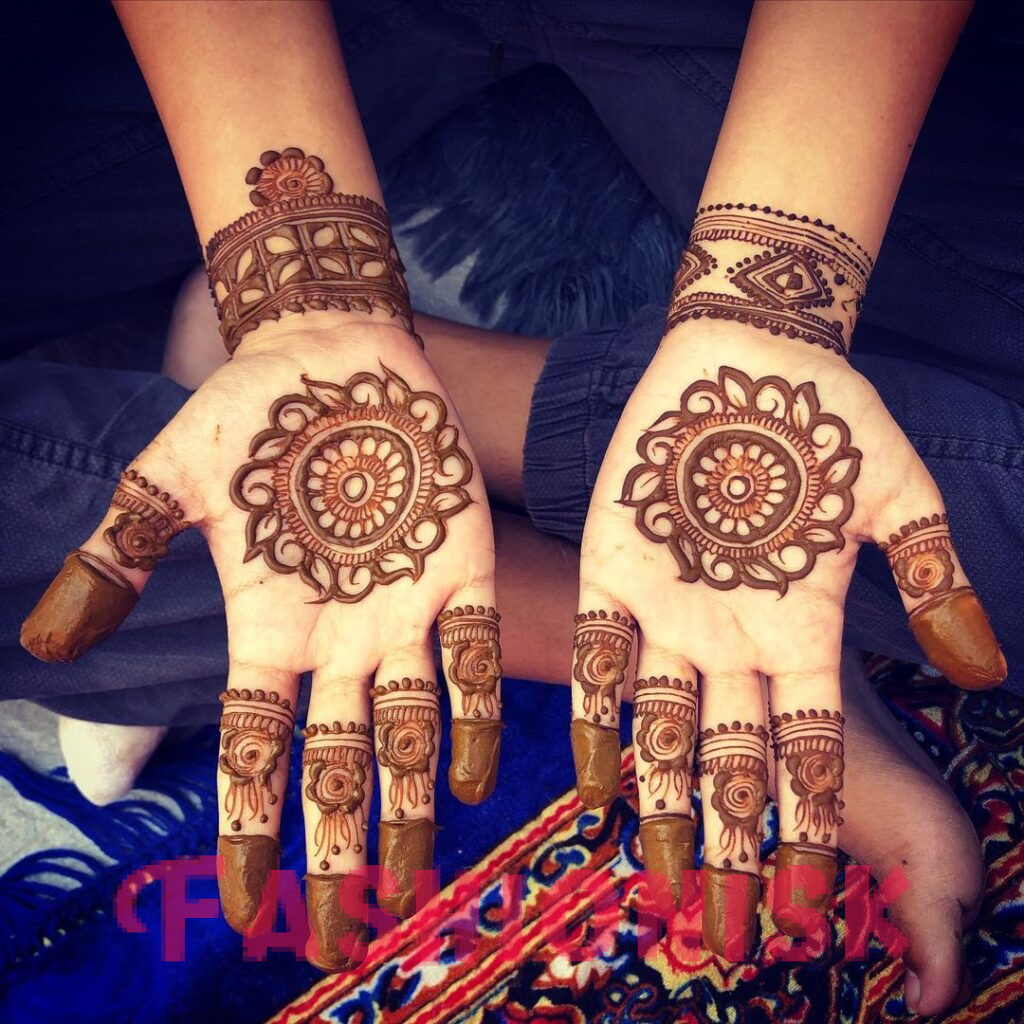 Final Thoughts
In the enchanting world of Mehndi, flower designs hold a timeless allure. From the romantic rose motifs to intricate designs adorning your hands. These patterns reflect not only beauty but also the rich tradition and individual expressions. The grandeur of big flower designs and the understated charm of small motifs showcase the diverse spectrum of this art form. Moreover, easy and beautiful patterns allow everyone, from beginners to seasoned artists, to join in this exciting journey.
In our exploration, we've unveiled the mesmerizing array of flower Mehndi designs. Their meanings, techniques, and how they can be tailored to fit various styles and occasions. No matter your preference – be it an intricate rose, a grand floral pattern, or a small and delicate design. Flower Mehndi has something for everyone. As you continue your henna art journey, remember that each design is a reflection of your unique personality and creativity. Happy designing!
Frequently Asked Questions
Can beginners try Rose Mehndi Design?
Yes, beginners can try Rose Mehndi Design. Starting with simple patterns can help them get a feel for the design and gradually progress to more intricate ones.
Are Flower Designs for Front Hands suitable for all occasions?
Absolutely! Depending on the intricacy and size of the design, Flower Designs for Front Hands can be tailored to suit casual, formal, and festive occasions.
Do I need special skills to create Big Flower Mehndi Designs?
While creating Big Flower Design might require more control and precision, practice and patience can help you master this skill.
What is Mehndi Design?
Mehndi Design refers to the art of decorating the skin with henna, a natural dye. This traditional art form includes various designs, from intricate patterns to simple motifs, used to adorn hands, feet, and other body parts.
How long does a Mehndi Design last?
A Mehndi Design typically lasts for one to two weeks. It depends on the quality of the henna used, skin type, and how well it's taken care of.
People Also Searched For
Comments