#Women's Fashion
Navratri Dress Ideas: Turning Heads with Festive Flair!
Navratri is a festival that's all about vibrant energy and devotional fervor. With each night dedicated to a different form of the goddess Durga, it's a spectacle of dance, music, and of course, fashion. As the nights draw near, it's time to think about Navratri dress ideas that'll make you shine.
Navratri is one of those festivals that lets you go all out with your outfits. The tradition involves wearing nine different colors on each of the nine nights. This adds a lot of excitement to the dress-up game. Every night is a new opportunity to showcase a different facet of your style.
From classic chaniya cholis to modern fusion wear, the options are endless. Don't limit yourself. Experiment with styles and patterns. Play with contrasts. For instance, you could pair a plain top with a heavily embroidered skirt. Or go all out with mirror work and sequins.
Now, fabrics play an integral role too. Comfort is key when you're going to be dancing the night away. Opt for materials that are breathable and allow movement. Cotton, silk, and chiffon are some top picks. They're not just comfortable but look elegant too.
Footwear is another element to consider. You want something that's both stylish and comfortable. Traditional juttis or mojaris are great options. They not only complement the outfit but also provide the needed comfort for those Garba nights.
Accessorizing is the cherry on top. Think chunky jewelry, nose rings, and big jhumkas. But always remember, it's about balancing. If your outfit is heavy, go light on the accessories and vice versa.
Navratri is the time to bring out your best looks. Be bold, be experimental, and most importantly, have fun. Let these Navratri dress ideas inspire you to be the shining star of every Garba night.
Stellar Navratri Dress Ideas: Twirl & Shine!
Every year the festival sees new trends. Yet some classics never fade. Whether you're a fan of the timeless or the trendy, there's something for everyone. So gear up. Dive into a world of stellar Navratri dresses. And remember, it's your time to twirl and shine!
Classic Chaniya Choli
Dive deep into the heart of Indian festive fashion. The Chaniya Choli stands as a testament to timeless grace. This traditional outfit consists of a flared skirt and a blouse. Paired often with a vibrant dupatta it becomes the highlight of many festivals. Especially during Navratri women across India adore this outfit. It adds a swirl of colors to the dancing nights. Each Chaniya Choli tells a story. A story of heritage. A story of culture. And a story of art.
Anarkali Suits
Step into the world of Mughal elegance. The Anarkali Suit captures the essence of regal charm. It's a long frock-style top with a slim-fitted bottom. This outfit gracefully fits at the bust and flares out beautifully at the hem. It's like a canvas. A canvas painted with intricate embroideries and exquisite designs. Perfect for Navratri it adds a touch of sophistication to the festive fervor. When you wear an Anarkali you don't just wear a dress. You wear a piece of history.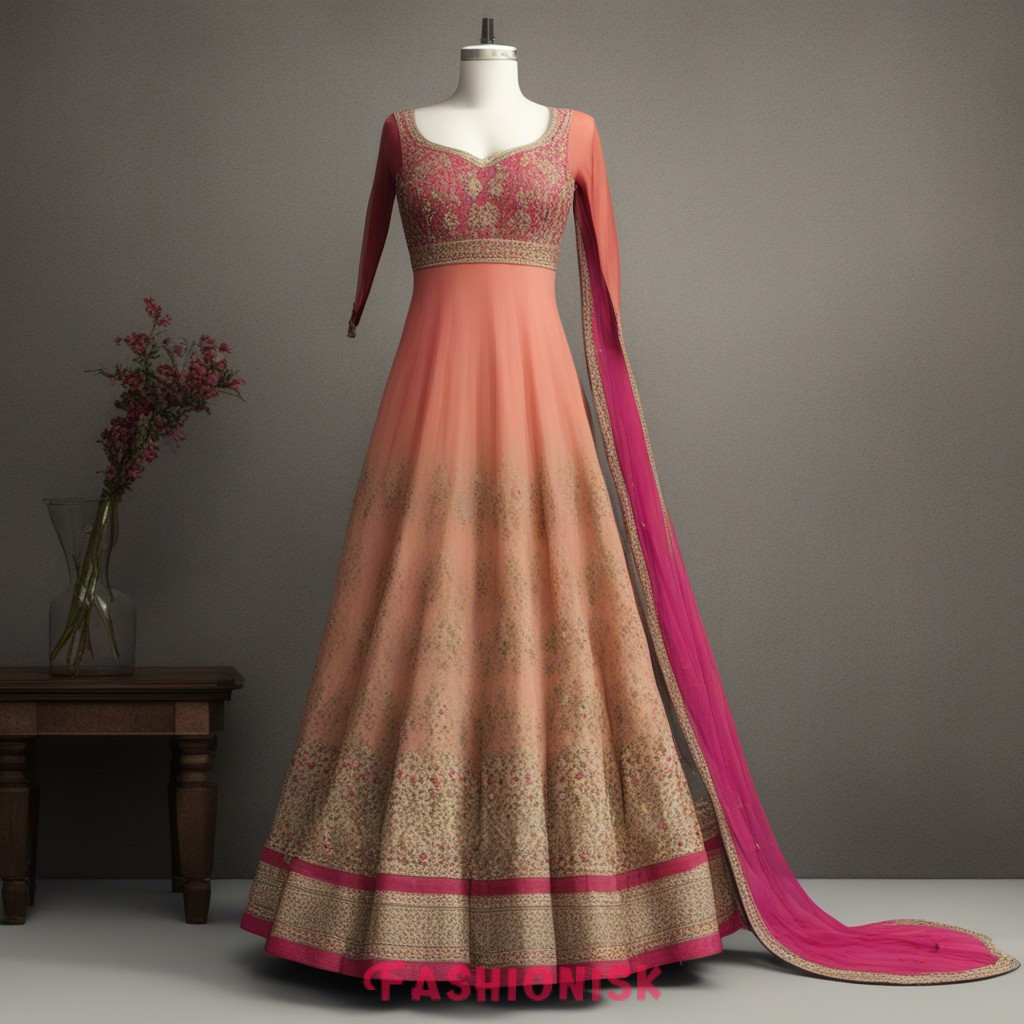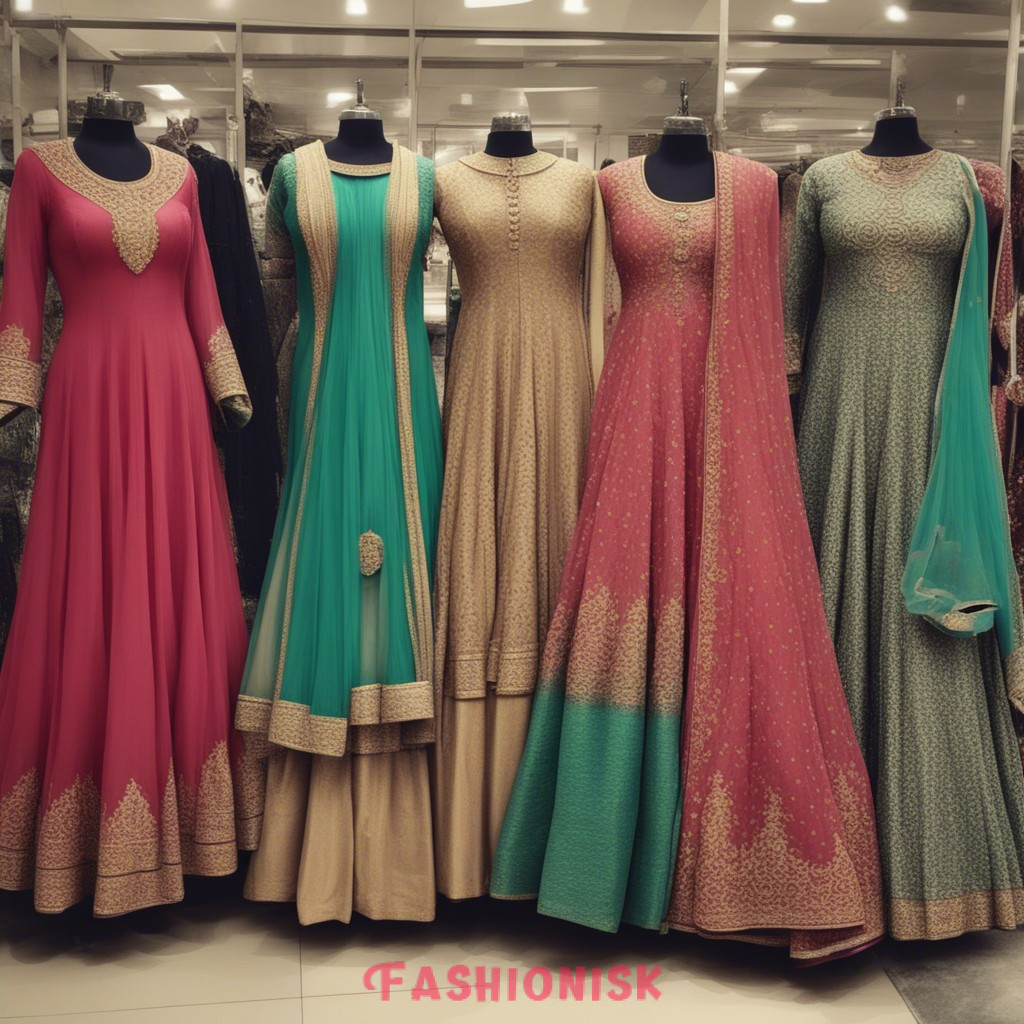 Dhoti Saree Navratri Dress Ideas
Blend the old with the new. The Dhoti Saree is a modern twist to the age-old saree. It offers the elegance of a saree. Yet it provides the comfort of a dhoti. This fusion is perfect for those who love to dance the night away. The unique drape stands out in a crowd. It's bold. It's stylish. And it's the perfect outfit for a festive night like Navratri.
Peplum Blouse with Lehenga
Fashion meets tradition. The peplum blouse paired with a lehenga brings a contemporary feel to a classic look. The flared pattern of the blouse adds a chic vibe. The lehenga brings the traditional touch. Together they create magic. An outfit that's both young and timeless. It's an ensemble that promises to make heads turn. Especially during Navratri this combination is a trendsetter.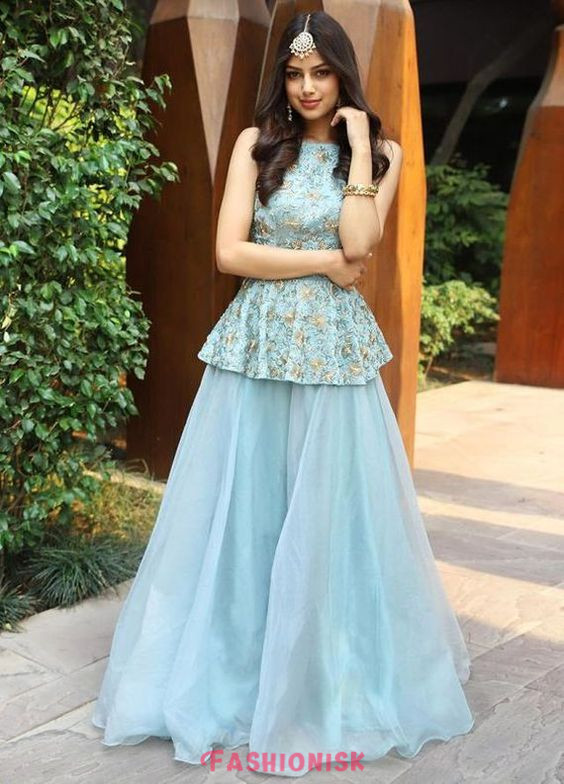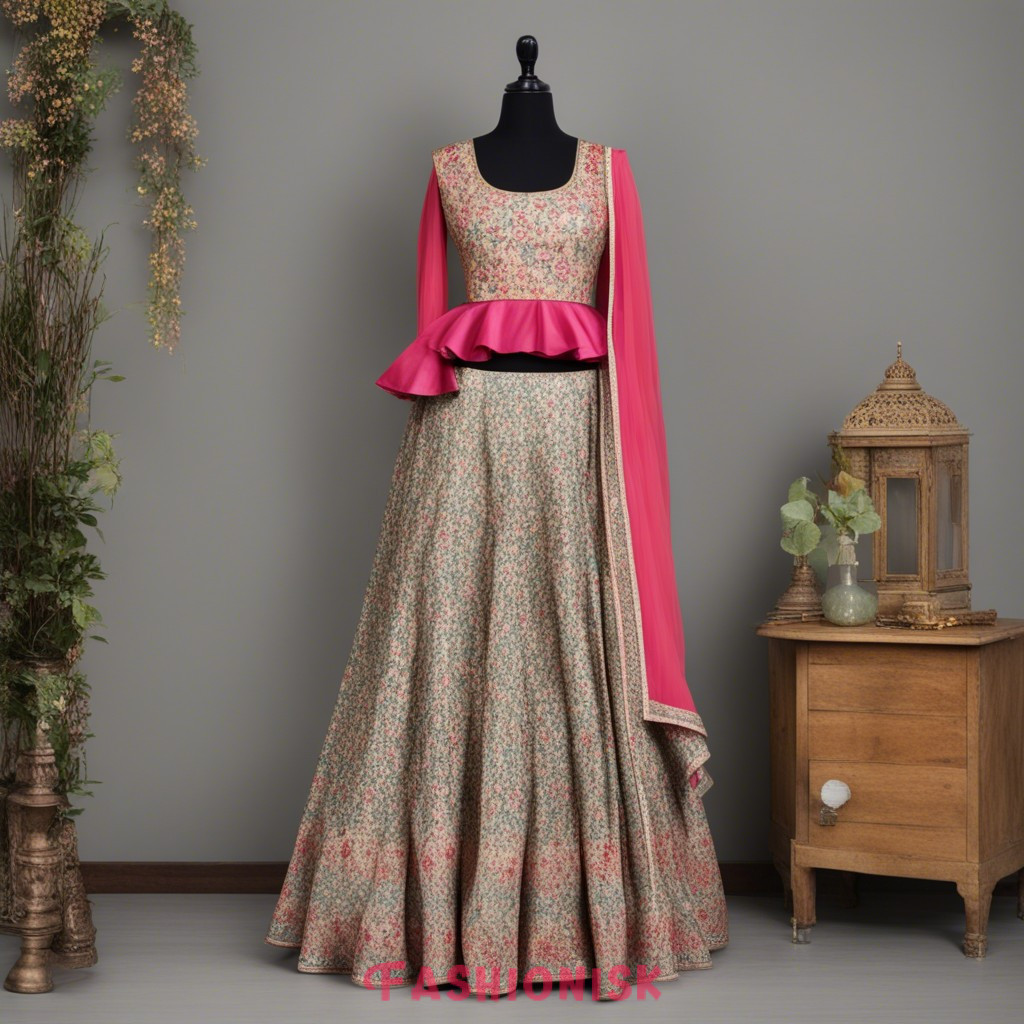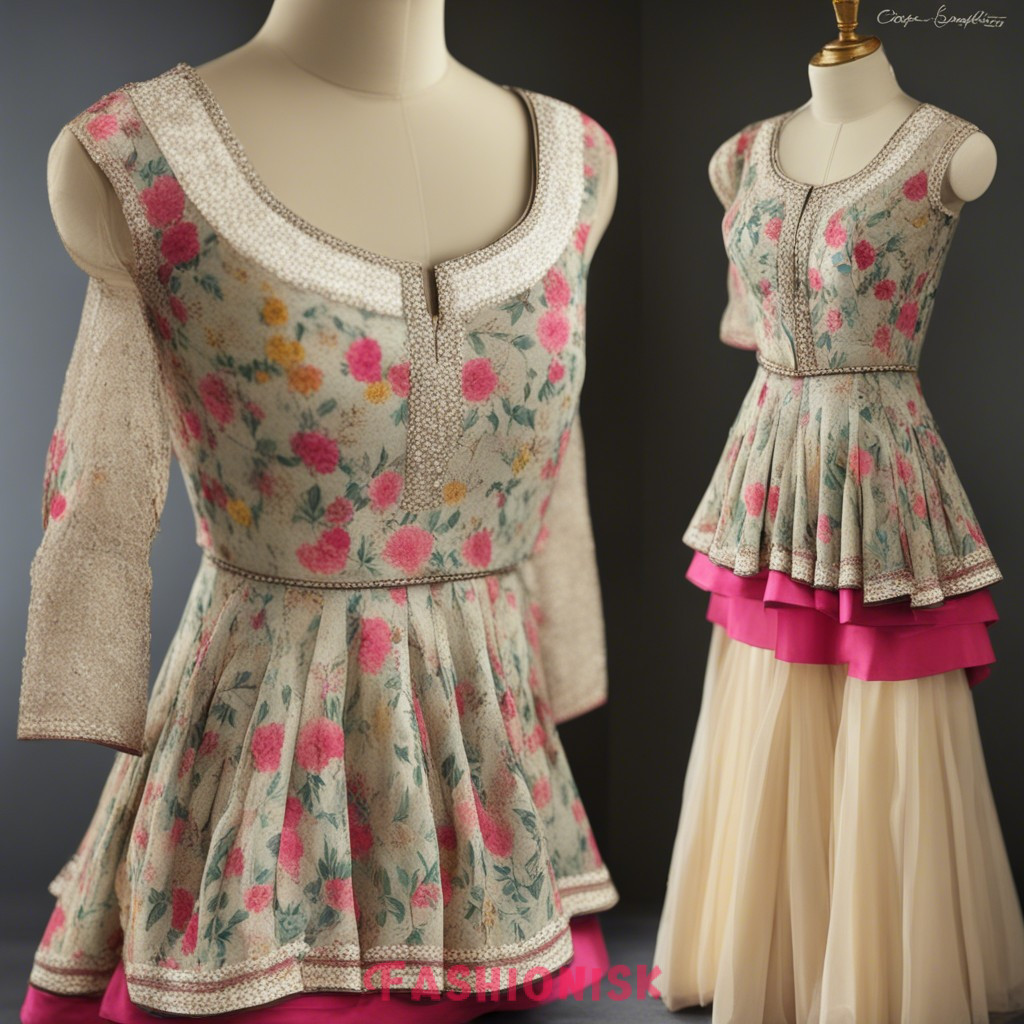 Mirror Work Outfits
Step into the spotlight. Mirror work outfits shine bright during Navratri. Small mirrors intricately sewn onto outfits catch the festive lights. They shimmer. They shine. And they add a magical glow to the wearer. This traditional Rajasthani craft has become a favorite across India. It's not just an outfit. It's a statement. One that says you're ready to celebrate with style and grace.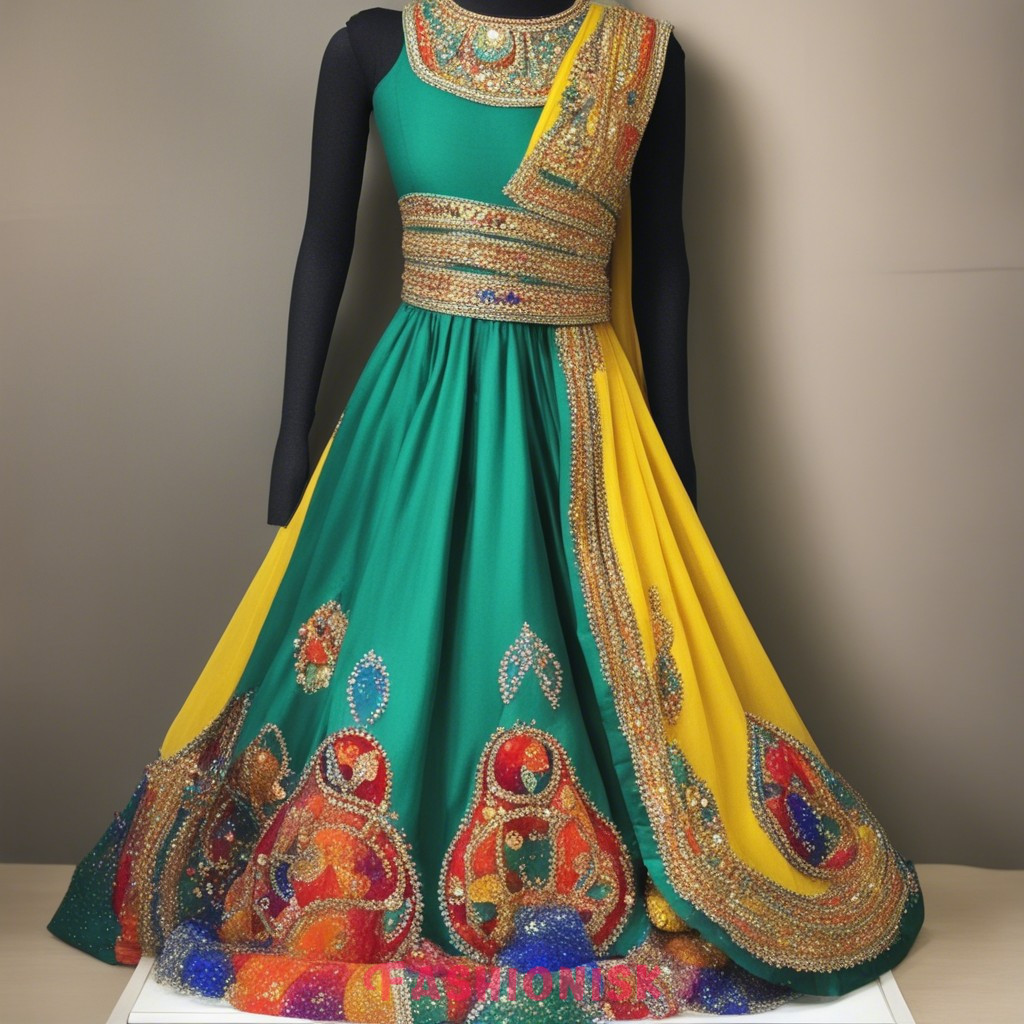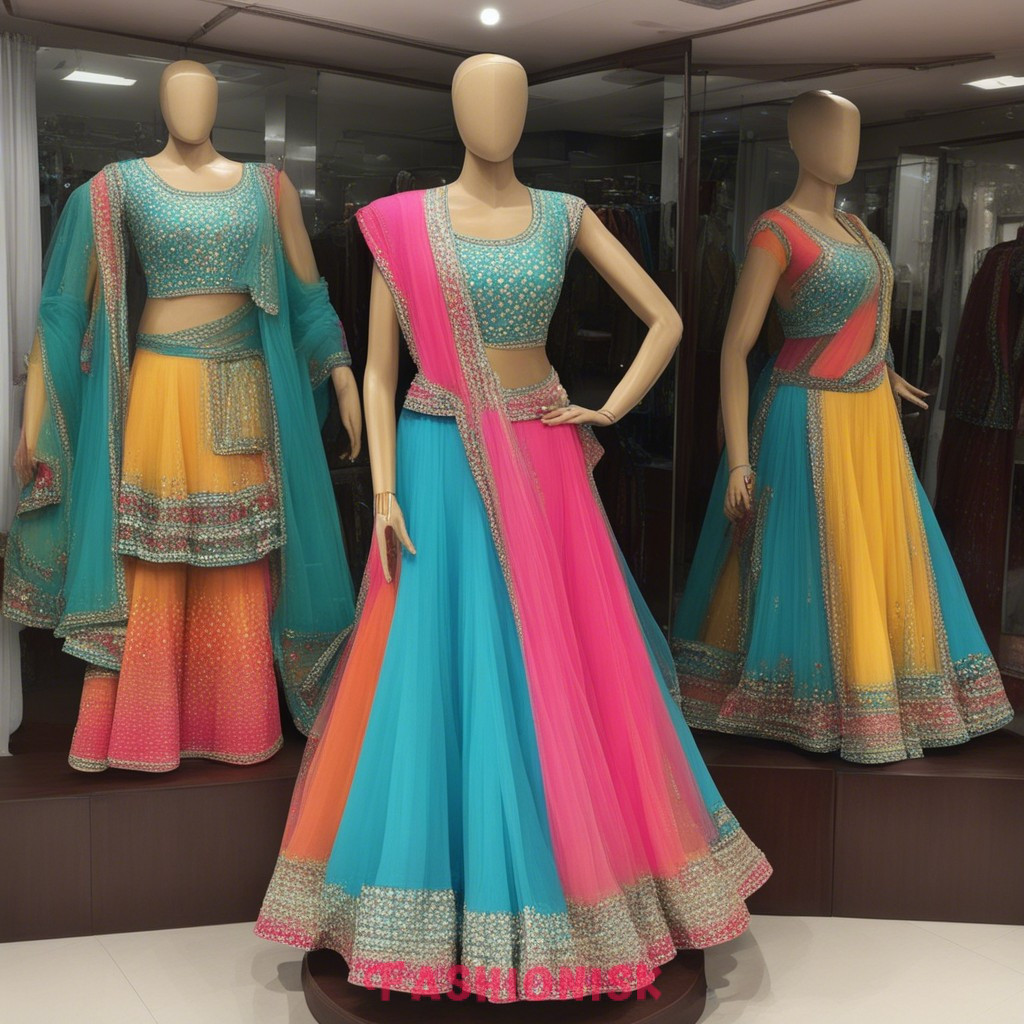 Crop Top and Skirt Navratri Dress Ideas
Dive into a world where the modern meets the traditional. The crop top and skirt duo has become a modern sensation in Indian festival fashion. Perfect for Navratri it's all about the blend of comfort with style. The short blouse or crop top adds a contemporary edge. The skirt remains rooted in tradition. When paired together they create an ensemble that's both chic and festive. Perfect for the dance floor they promise style with every twirl.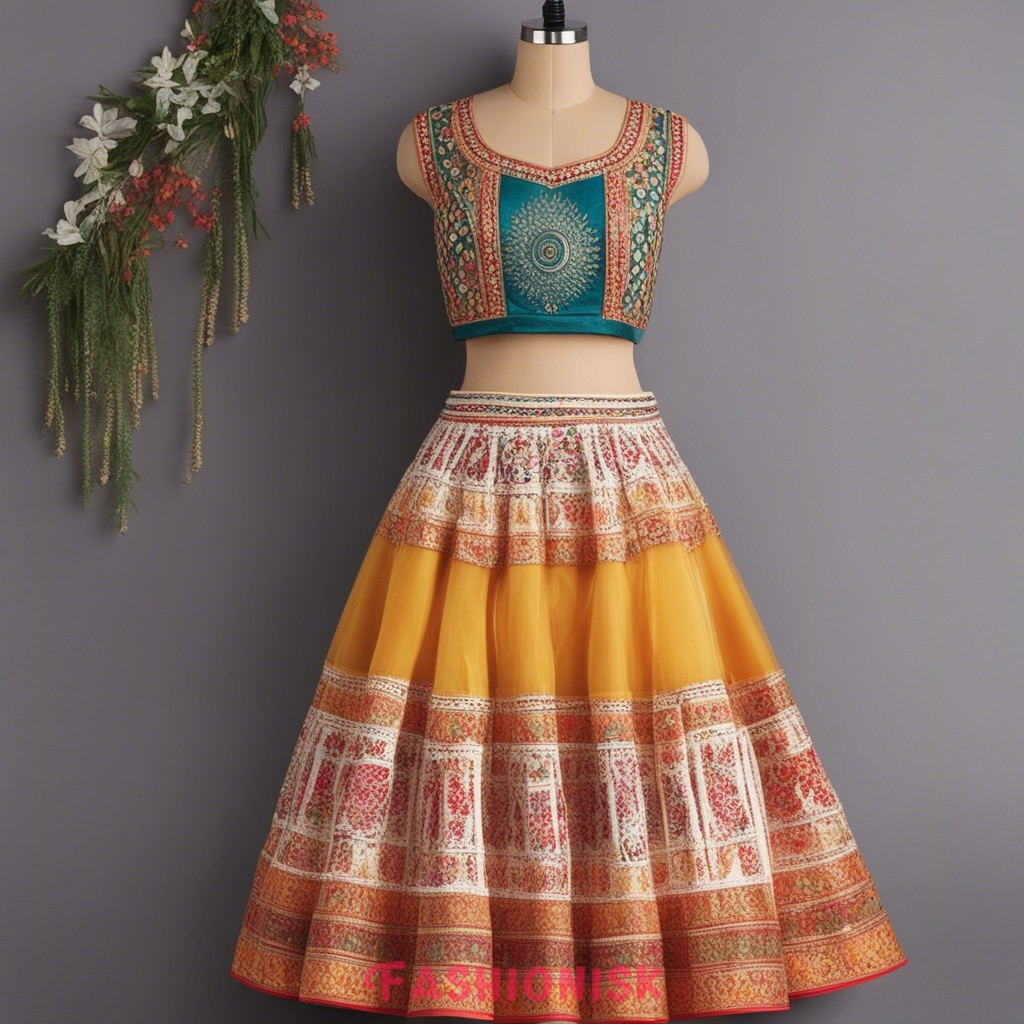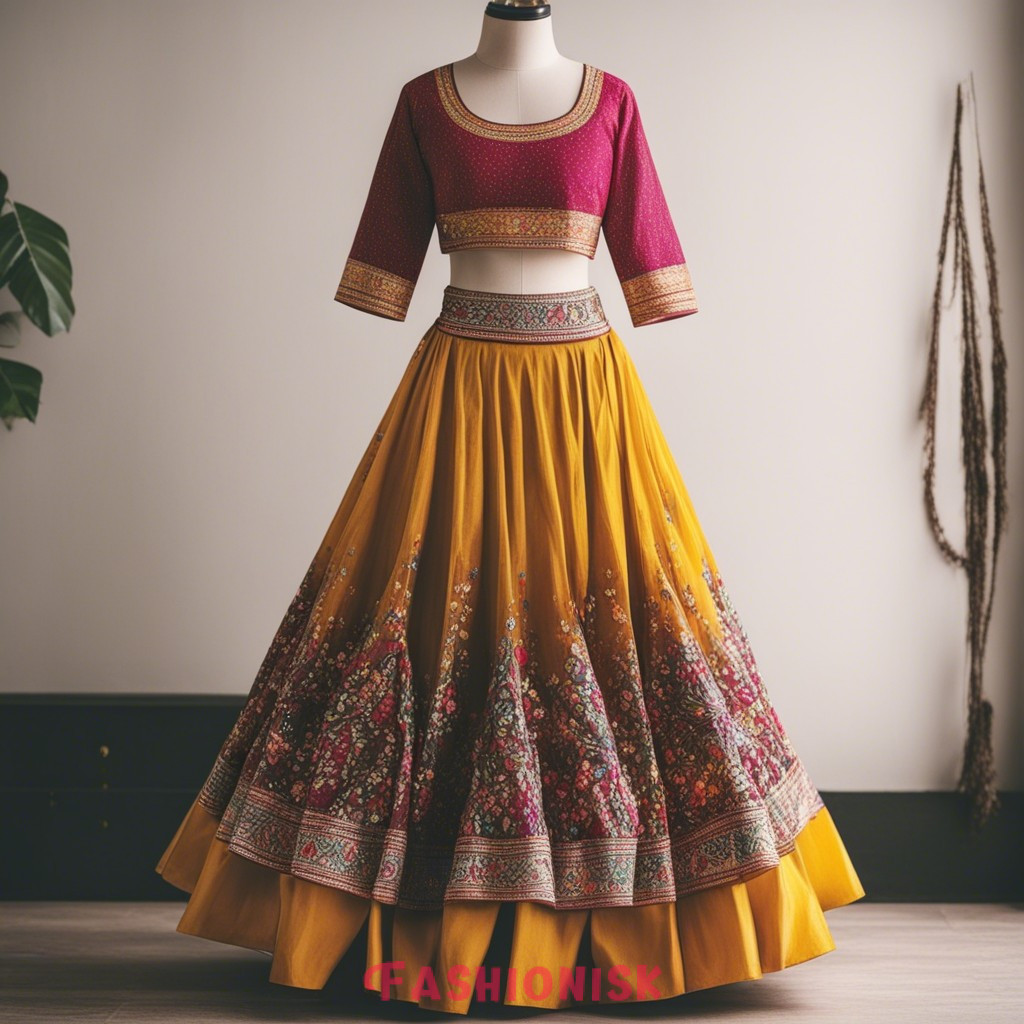 Layered Maxi Dresses
Step into a realm of bohemian elegance. Layered maxi dresses are all about flow and grace. These dresses sway with every step you take. Layer upon layer creates a mesmerizing effect. Especially during Navratri these dresses stand out. They offer a blend of simplicity and sophistication. With each layer they tell a story. A story of style. A story of grace. And a story of unmatched elegance.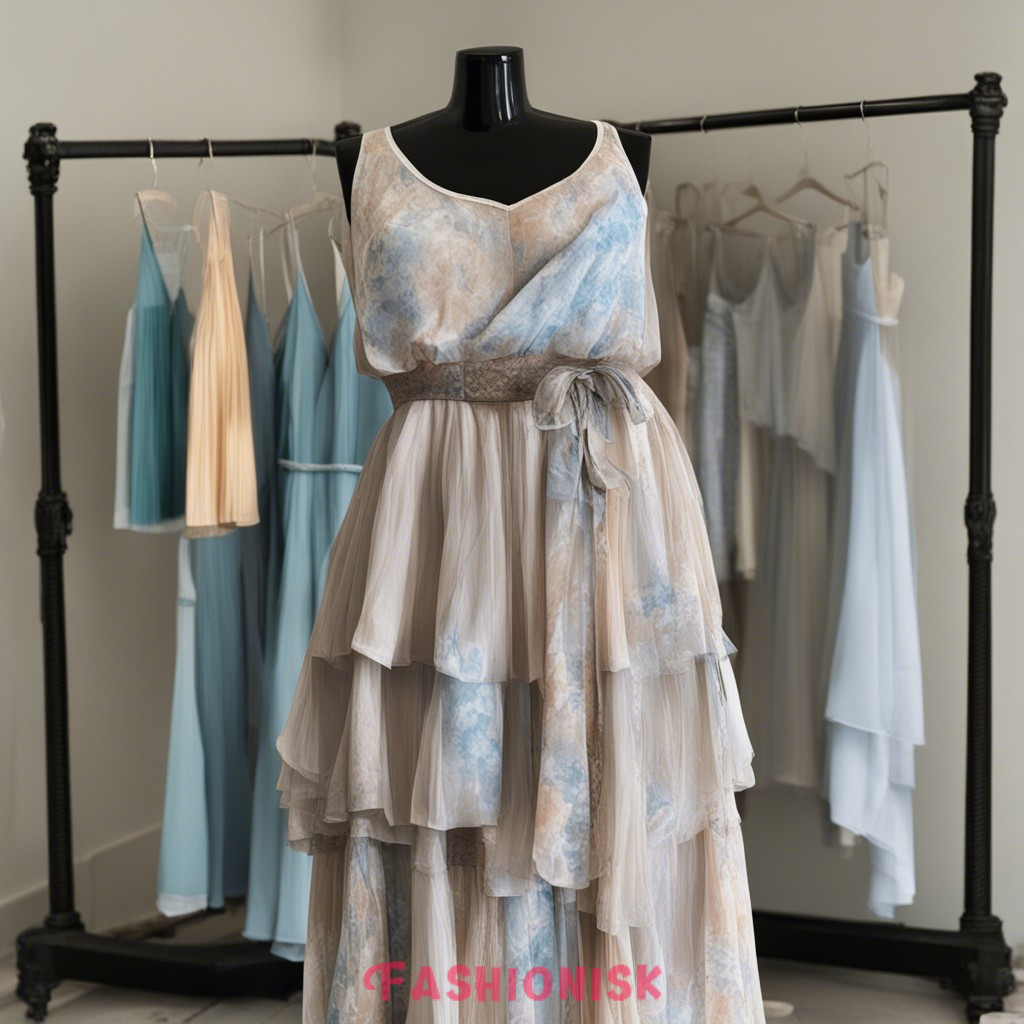 Palazzo Suits
Discover the magic of comfort fused with style. Palazzo suits have redefined festive fashion. The wide-legged trousers known as palazzos offer utmost comfort. The suit or kurta on top brings in the traditional touch. It's an outfit designed for those who love to dance without restrictions. Especially for Navratri celebrations it's a look that's both trendy and rooted. When you don one you embrace both tradition and modernity.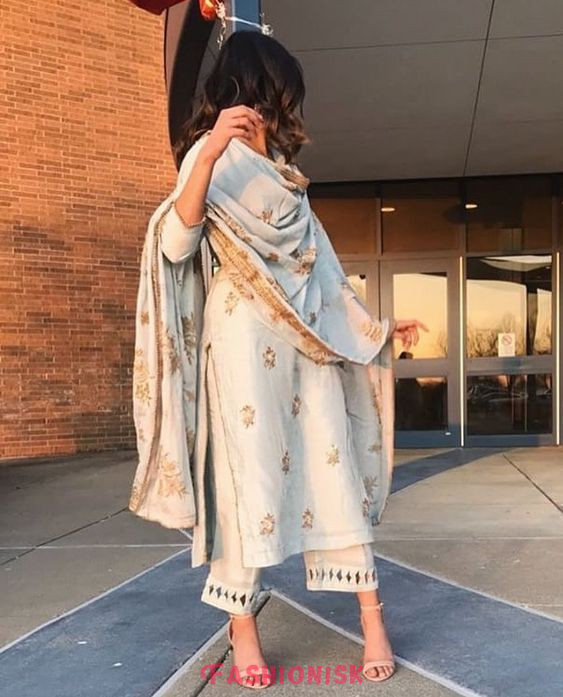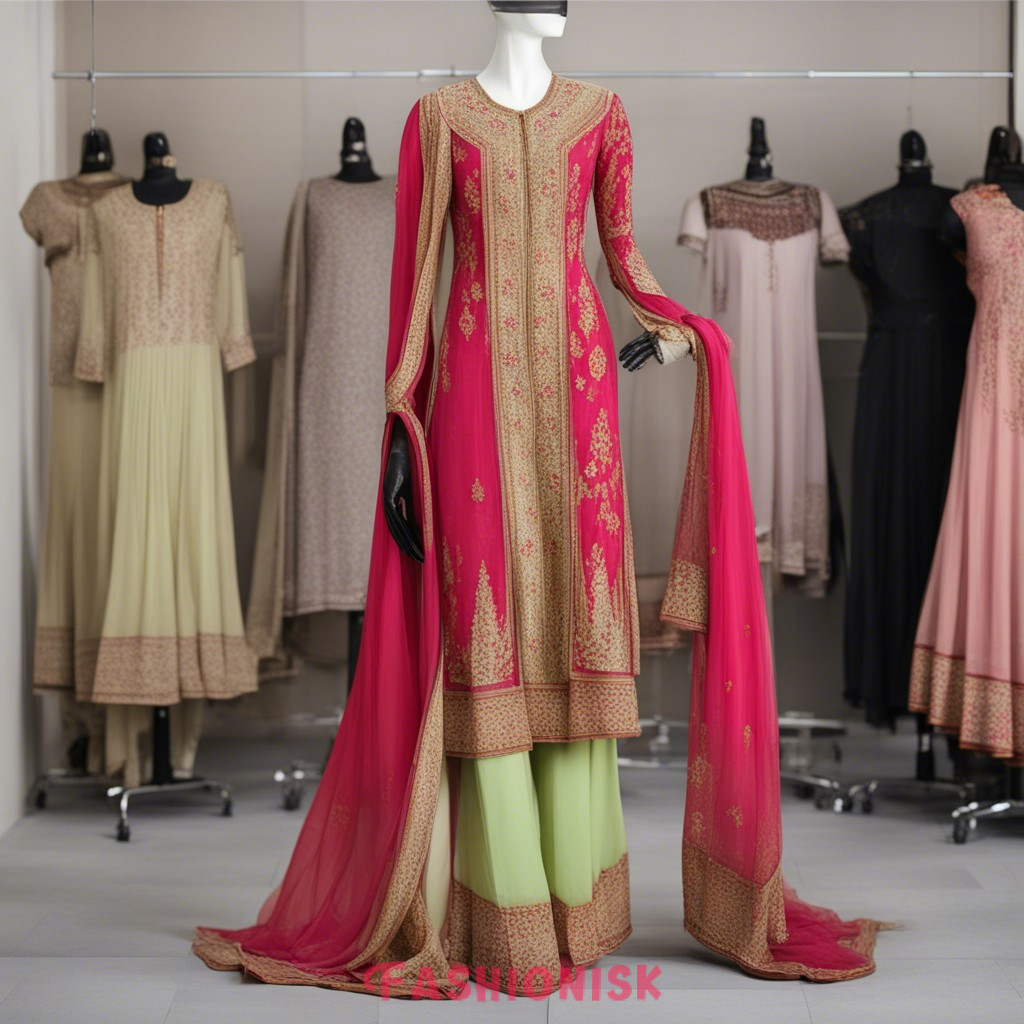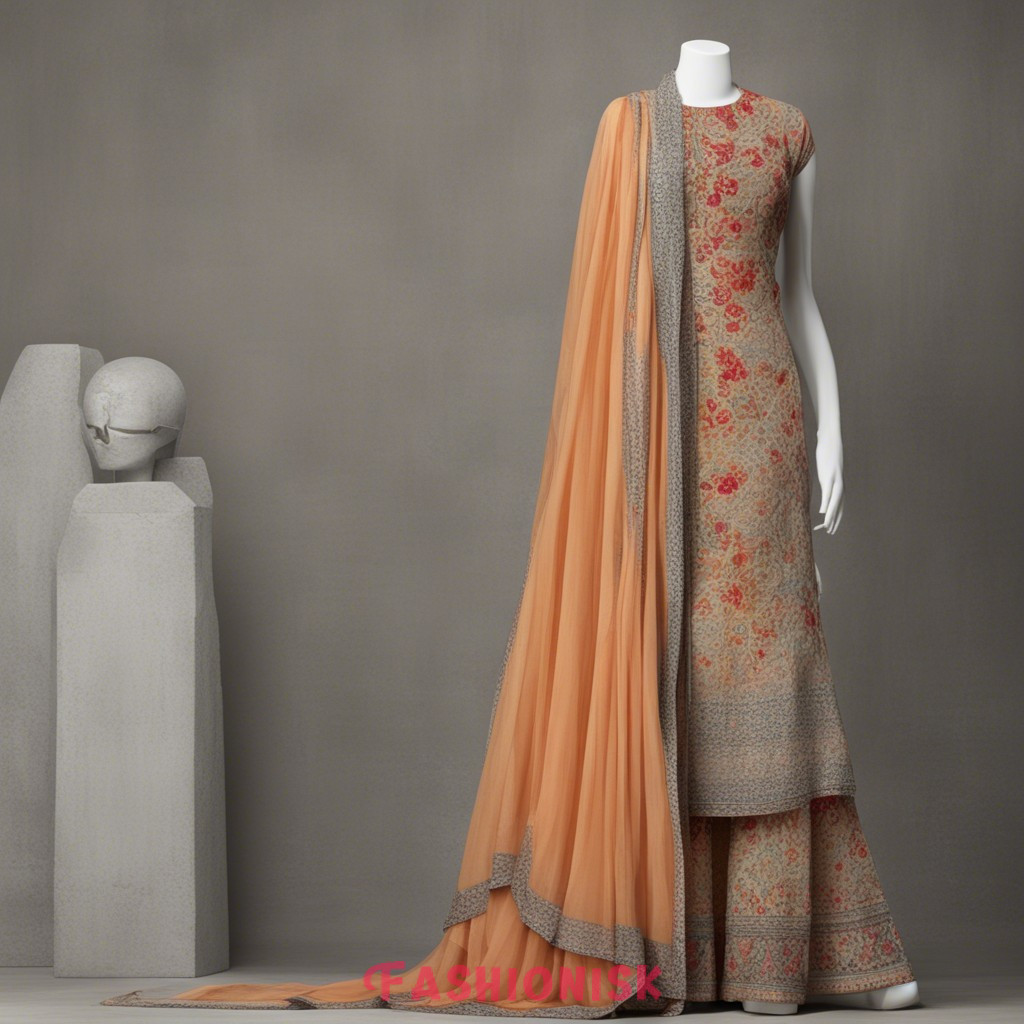 Jacket Style Lehenga Navratri Dress Ideas
Unveil an ensemble that speaks volumes. The jacket style lehenga is about layered storytelling. The lehenga or skirt lays the foundation. The jacket adds depth and character. It can be long or short. Embroidered or plain. But it always adds a touch of royalty. During Navratri this style stands out in the crowd. It's regal. It's unique. And it's every bit festive.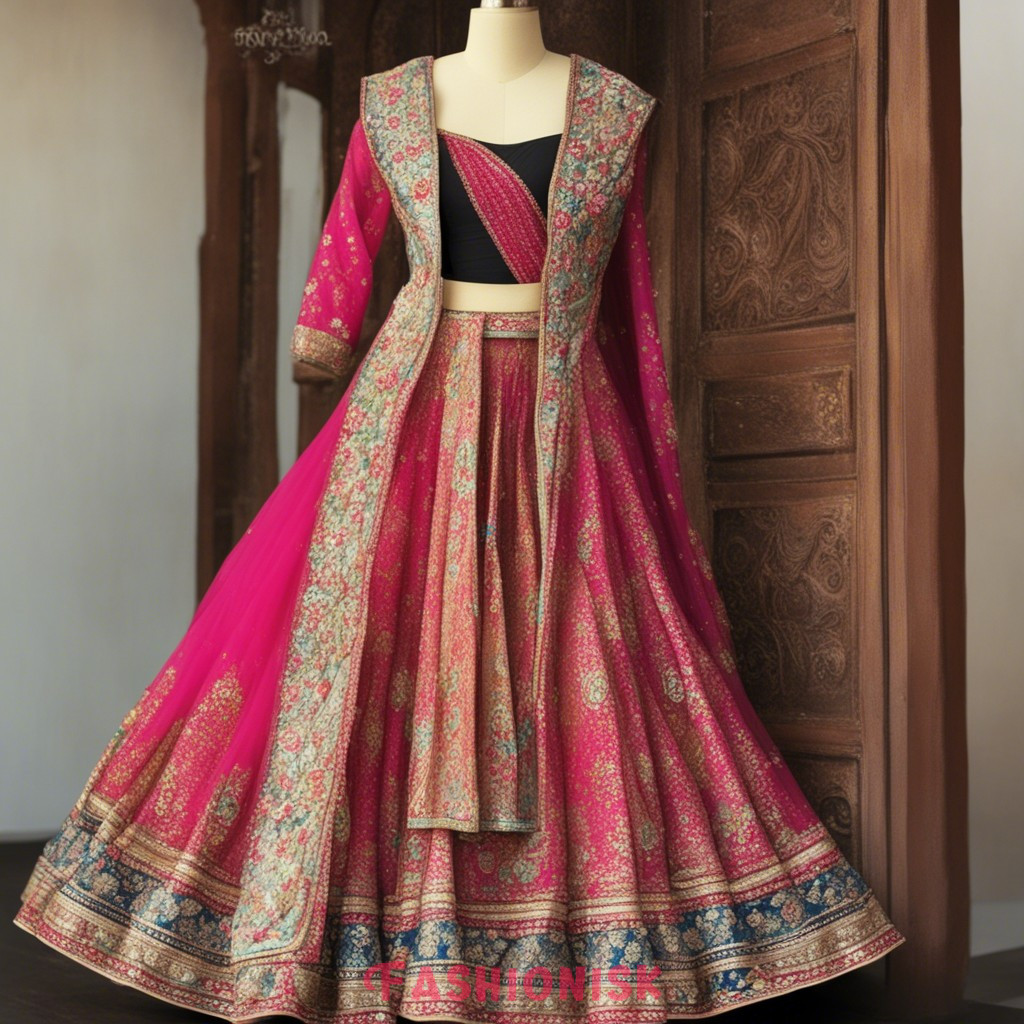 Fusion Jumpsuits
Embark on a fashion journey where boundaries blur. Fusion jumpsuits bring together the western jumpsuit style with Indian designs. Think of jumpsuits with ethnic prints. Or those adorned with traditional embroideries. They're perfect for Navratri for the modern Indian woman. They are edgy and comfortable. And they promise a look that's both global and local. Celebrate the festival in an outfit that's truly one of a kind.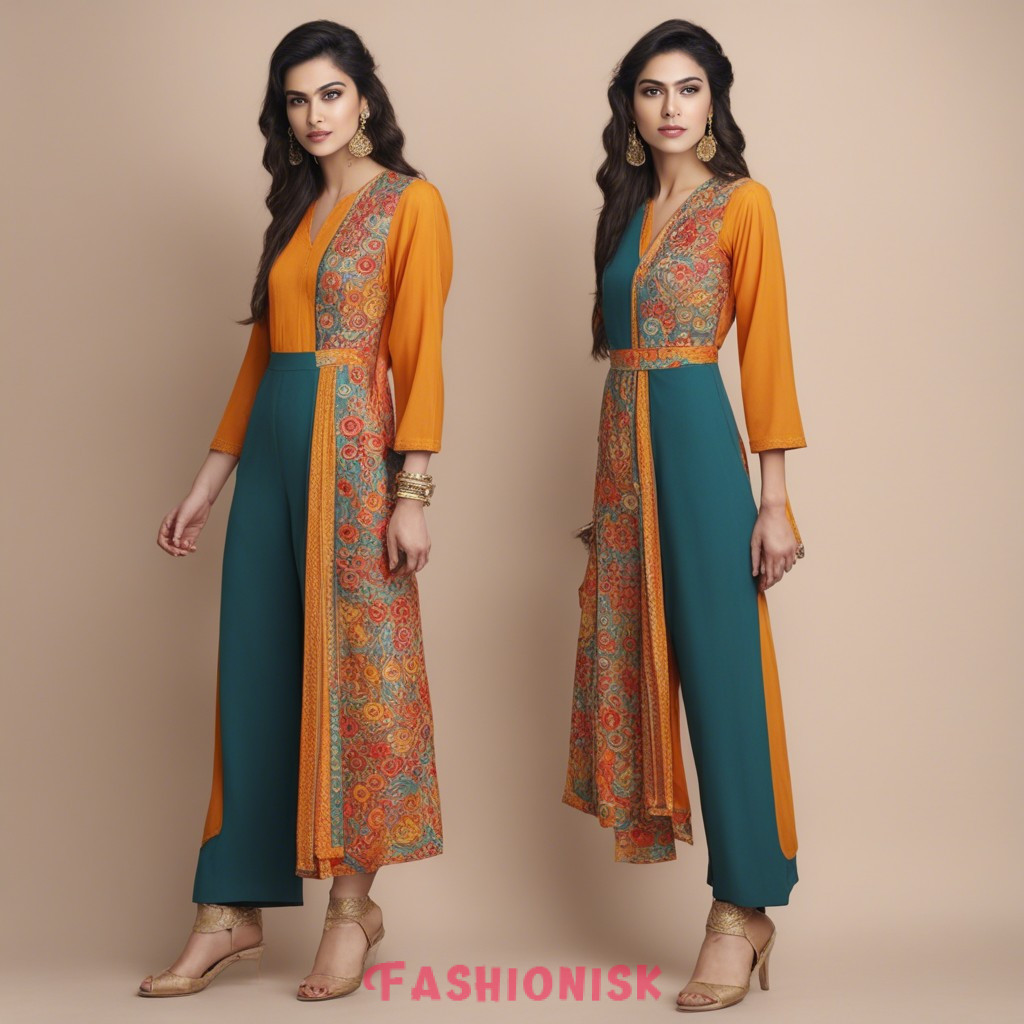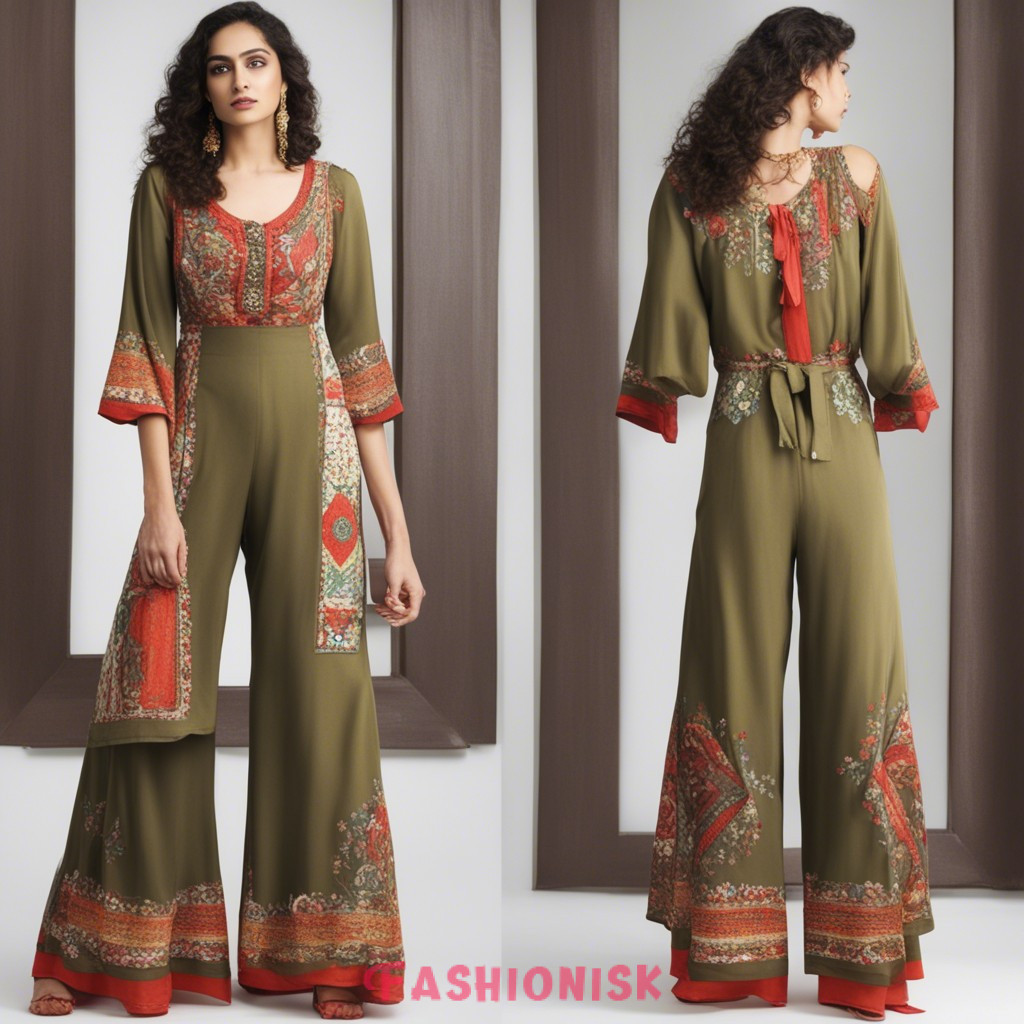 Unlocking the Perfect Navratri Dress Ideas: Dressing Tips to Dazzle!
Reflect Tradition: Opt for outfits that pay homage to traditional styles and patterns.
Prioritize Comfort: Ensure your choice allows freedom of movement for dancing.
Play with Colors: Experiment with the nine colors associated with each Navratri night.
Focus on Fabric: Pick breathable materials like cotton, silk, or chiffon for comfort.
Balance Embellishments: If the outfit is ornate, keep accessories minimal, and vice versa.
Consider Fusion: Blend contemporary styles with traditional designs for a unique look.
Check the Fit: Ensure the outfit fits well and doesn't restrict your movements.
Footwear Matters: Choose traditional yet comfortable footwear like juttis or mojaris.
Accessorize Wisely: Opt for chunky jewelry or statement pieces that complement your outfit.
Be You: Above all, pick an ensemble that resonates with your personal style and makes you feel confident.
FAQs on Navratri Dress Ideas
What are the traditional dresses worn during Navratri?
The most traditional dress worn during Navratri is the Chaniya Choli or Ghaghra Choli, often paired with a dupatta.
Are there specific colors to be worn on each day of Navratri?
Yes, each day of Navratri is associated with a specific color, which changes yearly based on astrological signs. Many people choose outfits according to these colors for each day.
Can men wear specific traditional dresses for Navratri?
Absolutely! Men often wear Kurta-Pajama, Dhoti-Kurta, or even Pathani suits. Some also wear traditional jackets or waistcoats for a festive touch.
Where can I buy Navratri dresses?
Navratri dresses are available at ethnic wear stores, online shopping platforms, and local markets, especially in regions where Navratri is celebrated grandly.
How can I style my outfit differently for each day of Navratri?
Apart from changing colors, you can experiment with different jewelry, hairstyles, dupatta draping styles, and accessories to give a fresh look every day.
Elevate Your Navratri Nights
Wrapping up, Navratri is more than just a festival. It's an expression of devotion, dance, and dazzling fashion. As you prepare for the nine nights, remember that your dress choice sets the tone. From traditional chaniya cholis to modern fusions, the possibilities are endless. So explore, experiment, and embrace new styles. Let your outfit be a reflection of your spirit. With the right pick, you'll not only celebrate the festival but also leave a lasting impression. So dive into the world of Navratri dress ideas and make every night memorable. Happy Navratri!
People Also Searched For
Comments