#Blog
Top 5 Fashion Trends to Try This Season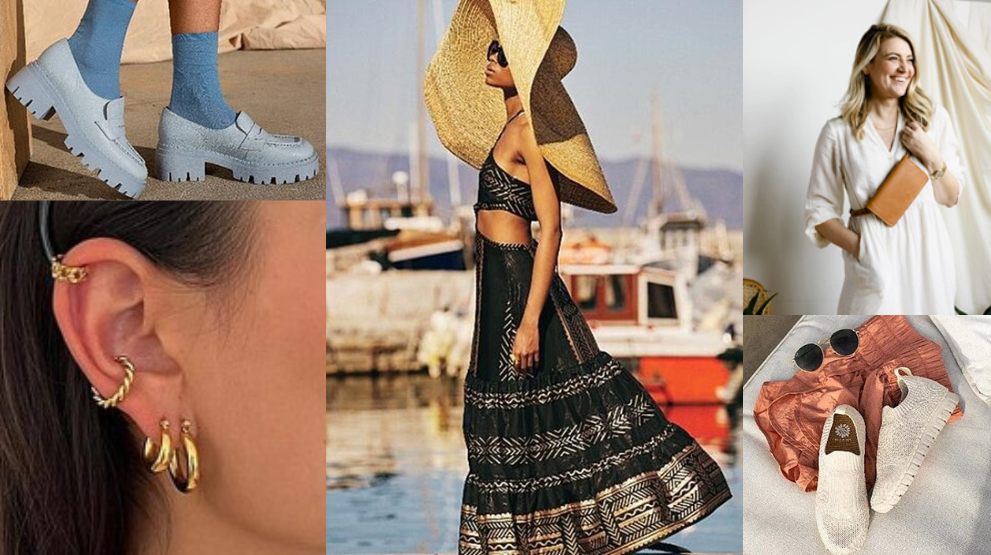 Introduction:
As the season changes, so does the fashion. This year, we've seen a lot of new trends emerging, and it can be overwhelming to keep up. But don't worry, we've got you covered!
Section 1: Bold Shoulders
Shoulder pads are back, and they're bigger than ever. This trend is perfect for anyone looking to add some structure to their outfit. Whether it's a blazer or a dress, bold shoulders can make any outfit look more put-together.
If you're not ready to go all-in with a dramatic shoulder pad, you can still try this trend by opting for a more subtle ruffle or puff sleeve.
Section 2: Neon Colors
Bright, bold neon colors are all the rage this season. From electric green to hot pink, these colors are sure to make a statement. If you're feeling daring, try a full neon outfit. If you're not ready for that, you can add a pop of neon with accessories or shoes.
Remember, when it comes to neon, a little goes a long way. So, try not to overdo it.
Section 3: Statement Accessories
Accessories are always a great way to add some personality to your outfit. This year, statement accessories are the way to go. From chunky necklaces to oversized earrings, anything that makes a statement is in.
Don't be afraid to mix and match different textures and materials. And, remember, statement accessories can elevate even the simplest outfit.
Section 4: Tie-Dye
Tie-dye is no longer just for hippies. This trend has made a comeback, and it's perfect for anyone looking for a fun, bohemian vibe.
Whether it's a tie-dye maxi dress or a simple t-shirt, this trend is easy to incorporate into your wardrobe. And, if you're feeling crafty, you can even try DIY-ing your own tie-dye piece.
Section 5: Wide-Leg Pants
Skinny jeans are out, and wide-leg pants are in. Not only are these pants more comfortable, but they're also more flattering for many body types.
Wide-leg pants come in many different styles, from flowy palazzo pants to structured culottes. And, they can be dressed up or down, making them a versatile addition to any wardrobe.
Comments