#Lifestyle
Diwali Decoration Ideas to Amaze Your Guests
Diwali Decoration Ideas are at the heart of this radiant festival of lights. Diwali is more than just a festival. It's a time when families come together, homes light up both inside and out. It is a celebration of victory, of light over darkness, and of good over evil. And what better way to celebrate this festival than by decking our homes in the most beautiful and creative ways possible?
Every year, as Diwali approaches, households buzz with excitement. They think of new ways to spruce up their spaces. With just a few simple tweaks and additions, any home can transform into a festive wonderland. Diwali brings with it the promise of new beginnings. So, we often want our surroundings to reflect that sentiment.
The beauty of Diwali decorations lies in their variety. From the glow of diyas to the vibrant rangolis, from shimmering lanterns to the elegant floral arrangements, there's something for everyone. And the best part? You don't need to spend a fortune to make your home look festive. Often, the most cherished decorations are the ones made by hand. They carry with them the love and warmth of the person who created them.
So, if you're looking for inspiration this Diwali, you've come to the right place. With a sprinkle of creativity and a dash of enthusiasm, you can craft the most enchanting ambience for your home. Dive in and explore the myriad of possibilities that Diwali Decoration Ideas offer. Your home will thank you for it.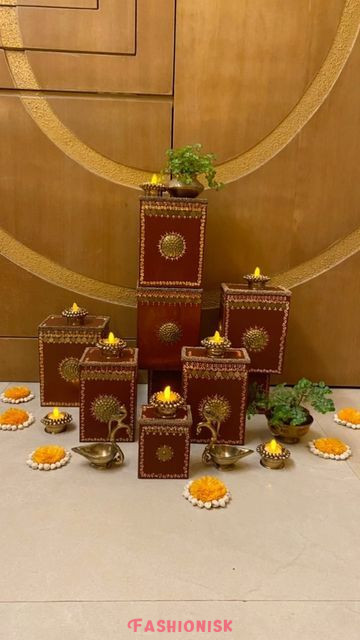 Illuminate and Celebrate: Sparkling Diwali Decoration Ideas
This festival of lights brightens our homes and hearts. Diwali decorations bring joy. They transform spaces. From the glow of diyas to twinkling fairy lights every element adds magic. It's a time to embrace tradition. It's also a chance to explore new decor trends. As we dive into the world of sparkling Diwali decoration ideas let's light up our surroundings. Let's make this festival truly memorable.
Dazzling Diyas
Diyas light up our homes. They are the heart of Diwali. These little oil lamps bring warmth to every corner they touch. Diyas are traditional. Yet they never go out of style. Place them on doorways. Light them up on windowsills. Watch as they create a dance of flickering lights. Each diya tells a story of traditions passed down through generations. Embracing diyas in your decor connects you to these age-old tales.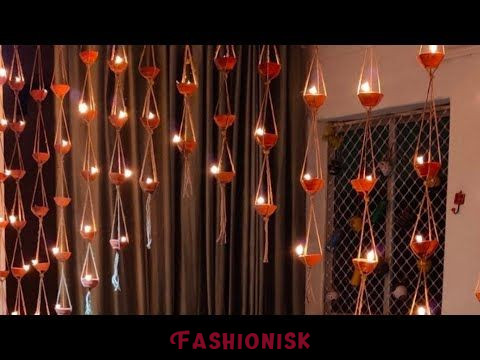 Luminous Lanterns Diwali Decoration Ideas
Lanterns transform spaces. They take the festive feel to new heights. From vibrant colors to intricate patterns, lanterns come in various styles. Hang them from ceilings. Let them float above your garden. Lanterns not only light up but also set the mood. As night falls, these lanterns create a magical ambiance. Your Diwali evening becomes a scene out of a fairy tale with these luminous wonders.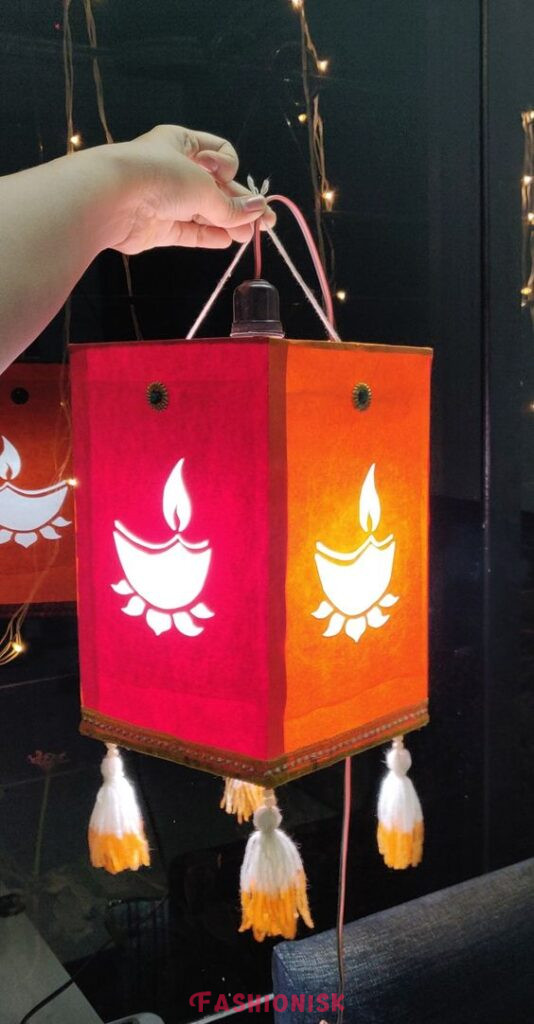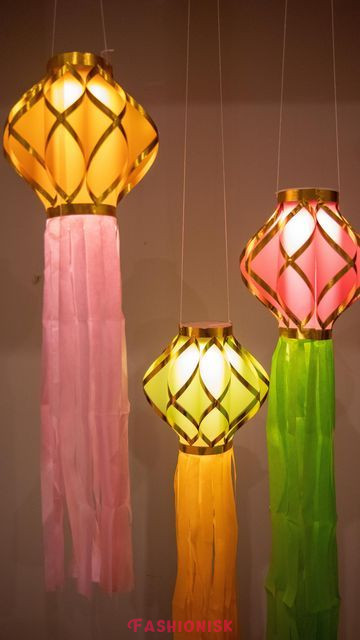 Radiant Rangolis
Rangolis are art at your doorstep. They welcome guests with colors and patterns. Using colored powders, grains, or flowers, rangolis take shape. Every design carries a message. Some bring luck. Others celebrate nature. Rangolis reflect the creativity of the maker. So this Diwali, let your entrance shine. Craft a radiant rangoli. Let it be your festive footprint.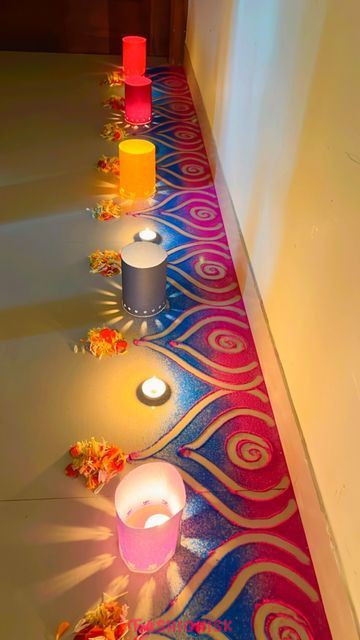 Floral Fantasies
Flowers bring life to Diwali decor. They are fresh. They are fragrant. Marigolds, roses, lilies, and jasmine play a leading role. Drape them on doors. Create floral carpets. Use them in rangolis. Their vibrant hues and pleasant scents uplift spirits. Flowers bridge the gap between tradition and modern decor. They turn homes into blooming paradises during Diwali.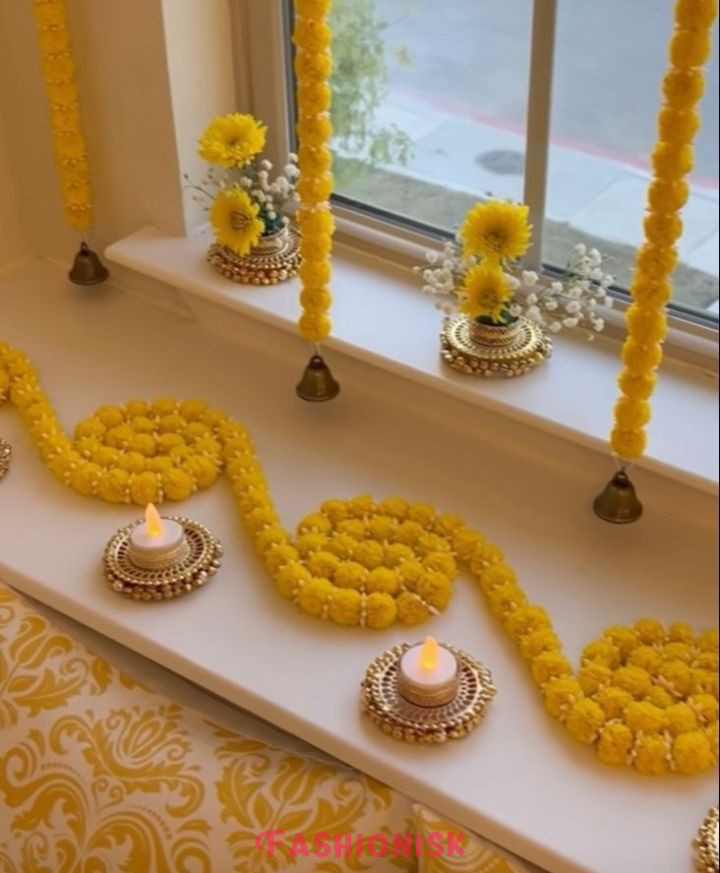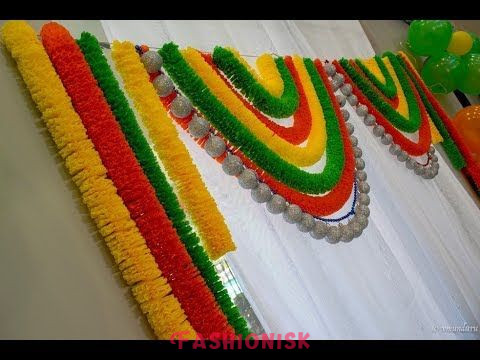 Candle Corners Diwali Decoration Ideas
Candles redefine cozy corners. Their gentle glow creates intimate spaces. Scented or decorative, candles have a charm of their own. Place them on tables. Nestle them amidst books on shelves. Light them in quiet corners. Candles infuse warmth into the ambiance. They beckon guests to relax and revel in the festivity. In the heart of Diwali celebrations, candles hold their soft and serene space.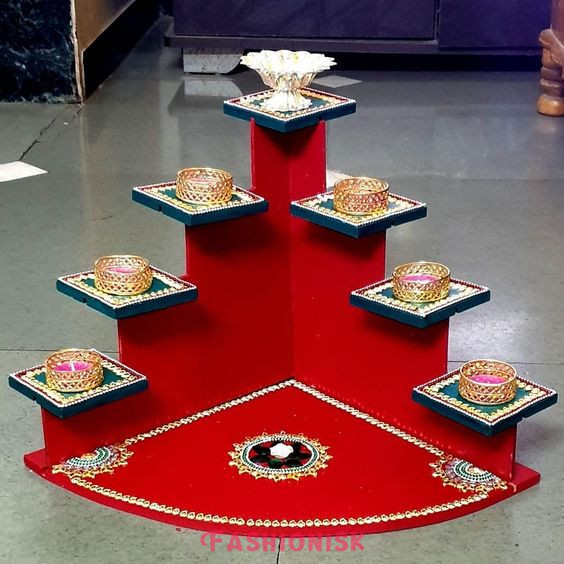 Toran Tales
Torans welcome guests. They hang gracefully over doorways. These decorative hangings are symbols of prosperity and happiness. Traditionally made from leaves or flowers torans have evolved. Now we see them crafted from beads, fabrics, and metals. Every toran has a story to tell. From the rustic charm of mango leaves to the shimmer of modern designs they celebrate Diwali's spirit. So let your entrance speak. Adorn it with a toran that tells your festive tale.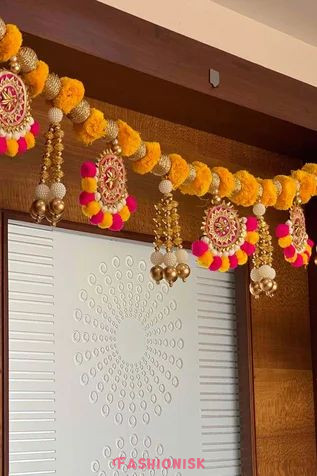 Twinkling Fairy Lights
Fairy lights create magic. They turn ordinary into extraordinary. Drape them over balconies. Wrap them around trees. Watch spaces come alive with their delicate glow. Diwali is about celebrating light. And fairy lights do just that. They weave stories in the night. Each tiny bulb is a star. Together they make homes twinkle in the festive night sky.
Crafty Clay Pot Luminaries Diwali Decoration Ideas
Clay pots are versatile. They're earthy. They're elegant. Paint them in bright hues. Carve out patterns. Place candles inside. And there you have it. A luminary that combines tradition with craft. These clay pot luminaries are a sight to behold. They cast beautiful shadows. They reflect the true essence of Diwali. A fusion of earth and fire.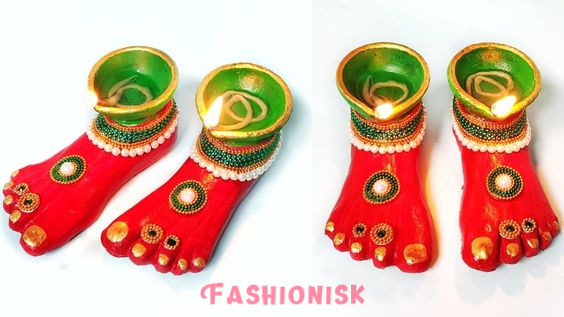 Mirror Magic
Mirrors amplify beauty. They reflect light. They make spaces look bigger. Place them behind diyas. Use them in rangoli designs. See the light double in intensity. Mirrors aren't just functional. They are decorative tools. On Diwali, they capture the festival's joy and radiance. They reflect the laughter and lights. Let your decor play with reflections this season.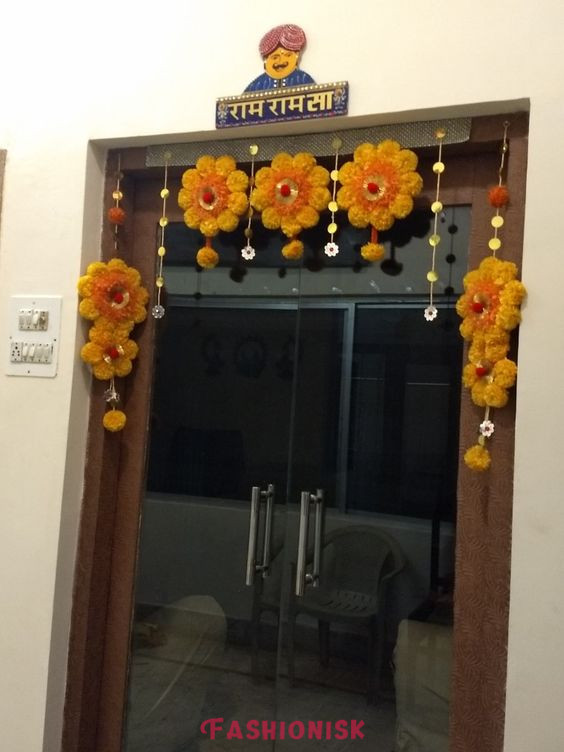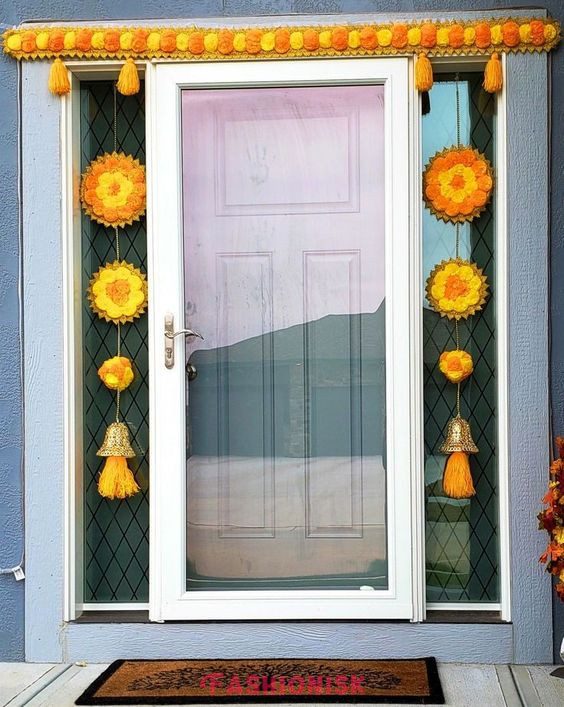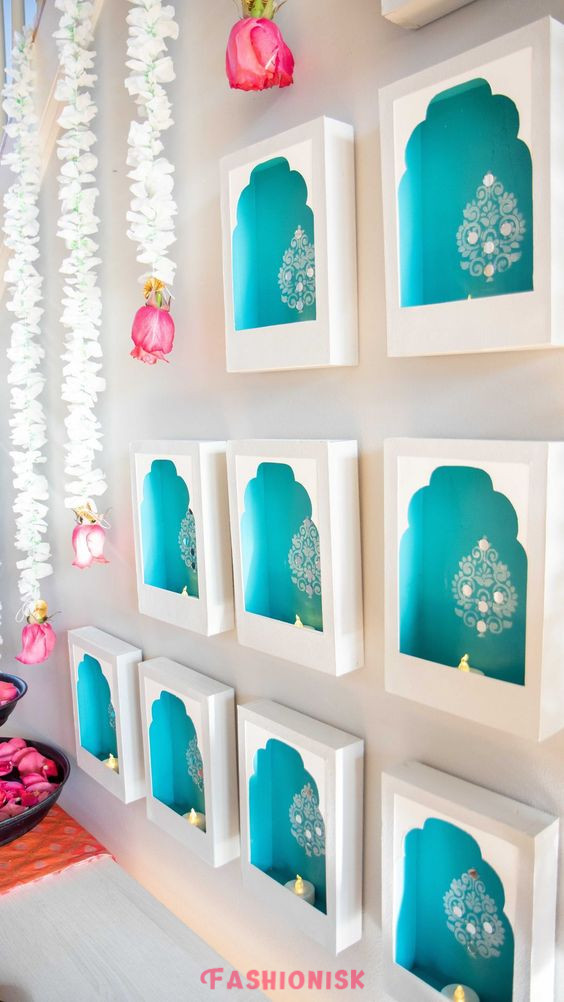 Beaded Beauties
Beads are tiny wonders. They're colorful. They're shiny. String them into curtains. Craft them into hangings. Beads bring a touch of elegance to Diwali decor. They sway with the breeze. They catch the light. In the festival of lights, beaded creations shimmer in their own right. They add texture. They introduce color. This Diwali, let beaded beauties be the stars of your festive decor.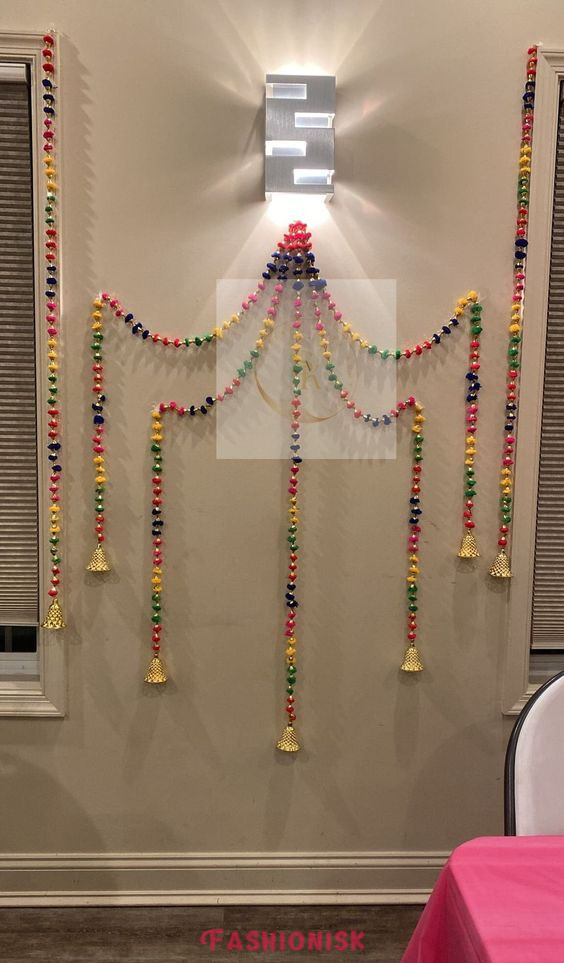 Floating Candles Diwali Decoration Ideas
Floating candles elevate any space. Place them in water-filled bowls. Add flower petals around. See how they create an ethereal glow. These candles dance on water surfaces. They bring serenity to Diwali's vibrant celebrations. Whether in your living room or in your garden, floating candles cast a mesmerizing reflection. Dive into the world of these water wonders this festive season.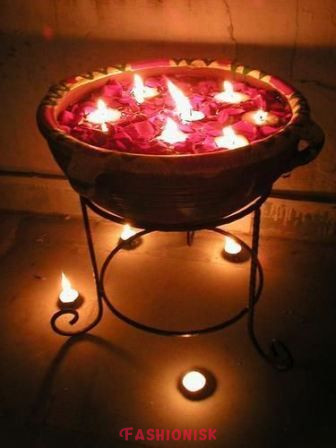 Festive Fabric Drapes
Fabrics can transform a room. Choose vibrant shades. Drape them over windows. Use them as table runners. Fabrics like silk or embroidered materials capture Diwali's elegance perfectly. They add warmth. They introduce texture. With the right fabric, spaces turn festive in no time. So this Diwali, let your rooms wear the festive spirit.
Eco-friendly Earth Lamps
Earth lamps connect us to nature. They are sustainable. They are beautiful. Crafted from biodegradable materials, these lamps are a nod to tradition. Yet they champion the cause of the environment. Light them up. Feel close to the earth. Celebrate Diwali with a green touch. Let eco-friendly earth lamps be the center of attraction.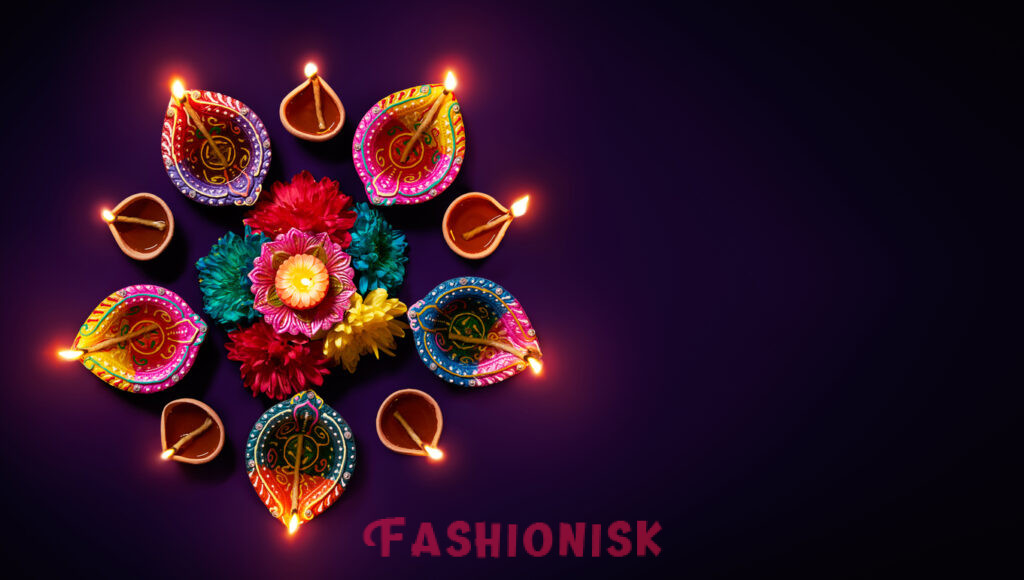 Themed Wall Art Diwali Decoration Ideas
Walls tell stories. Decorate them with Diwali-themed art. Paint murals of fireworks. Add stickers of diyas. Wall art can set the mood for the entire room. It's a canvas that reflects the festival's spirit. It's a statement of style and festivity. This Diwali, let your walls talk. Let them narrate tales of joy, prosperity, and celebration.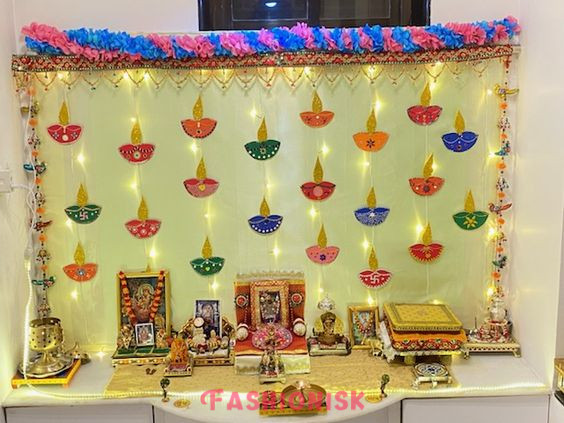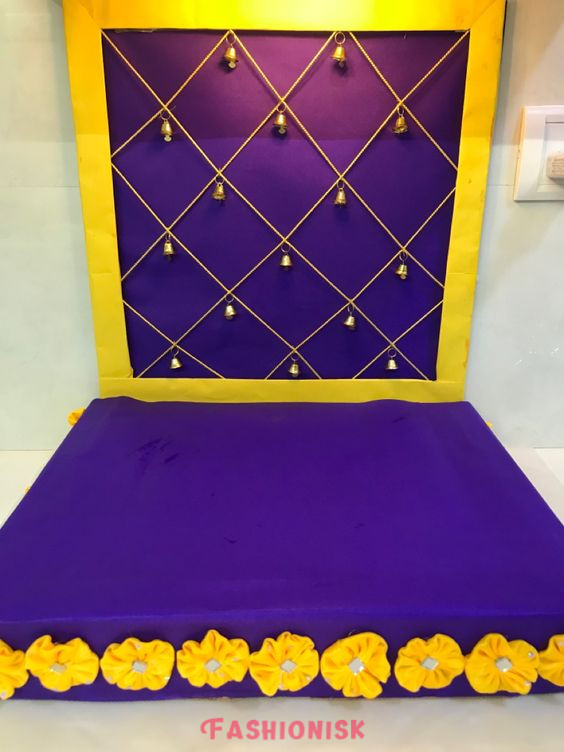 Divine Idols
Diwali is spiritual. Idols of deities like Lakshmi and Ganesh are central. Place them on decorated platforms. Adorn them with flowers. Idols are not just religious symbols. They embody the essence of Diwali and bring blessings. They remind us of the festival's deeper meaning. So, carve out a special corner this Diwali. Let divine idols grace your home with their presence.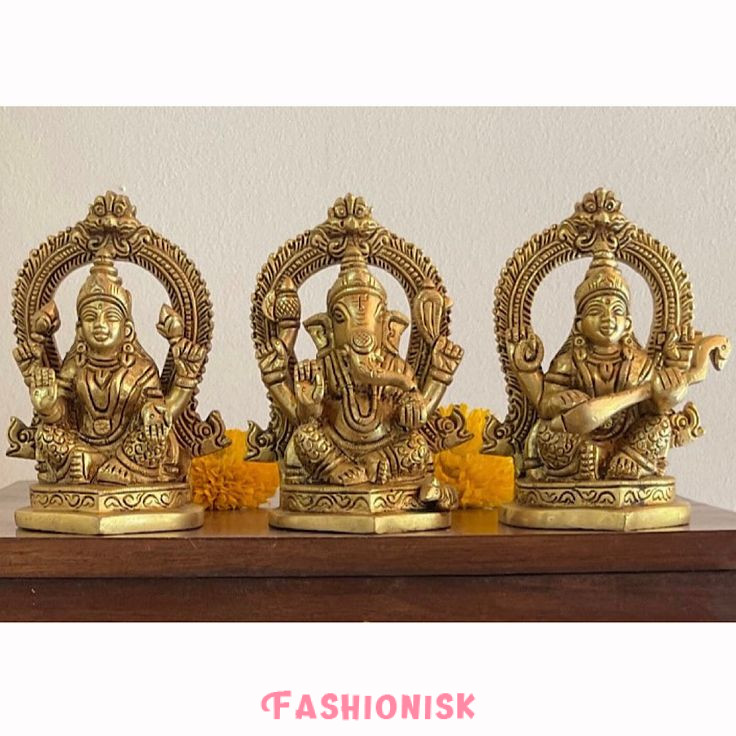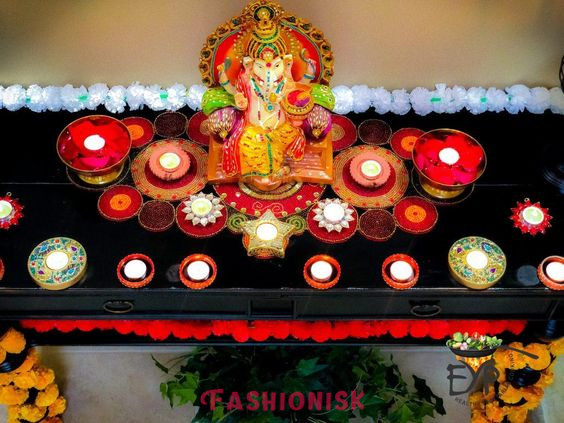 Glow & Inspire: Sources of Spark for Diwali Decoration Ideas
Cultural Traditions: Delve into ancient customs and stories related to Diwali to inspire authentic decorations.
Nature's Beauty: Use the changing seasons as inspiration, incorporating autumn leaves, flowers, or even fruits.
Art and Craft: Explore regional handicrafts and art forms for unique decor pieces or DIY project ideas.
Travel Tales: Infuse elements from different cultures and places you've visited into your Diwali decor.
Fashion Fusion: Draw inspiration from current fashion trends, using fabrics, patterns, or color palettes.
Old Photos & Memories: Revisit childhood memories or old family photos for nostalgic decoration ideas.
Cinema & Music: Bollywood and regional films often showcase grand Diwali celebrations. Use them as a reference point.
Interior Magazines: Flip through design magazines for modern twists on traditional Diwali decorations.
Digital Dive: Explore Pinterest, Instagram, or decor blogs for fresh and trendy Diwali decoration ideas.
Community & Neighbors: Take a walk around your community to observe and draw inspiration from neighbors' decorations.
Eco-friendly Essence: With sustainability in mind, look for ways to upcycle or use biodegradable materials.
Literary Lure: Read festive-themed books or poems to get creative and thematic decoration ideas.
Spiritual Connect: Reflect on the spiritual significance of Diwali, incorporating elements that resonate with personal beliefs.
Frequently Asked Questions
What are the traditional Diwali decorations?
Traditional Diwali decoration ideas include diyas (clay lamps), rangolis (colorful patterns made on the ground), torans (door hangings), and marigold flower garlands.
How can I make eco-friendly Diwali decorations?
Opt for biodegradable materials, upcycle old items, use natural elements like leaves and flowers, and choose LED lights over traditional bulbs for an eco-friendly Diwali decor.
Can I incorporate modern elements in my Diwali decor?
Absolutely! Mixing traditional with modern elements, such as using electric lamps, fairy lights, contemporary rangoli designs, and digital art, can create a unique and fresh Diwali ambiance.
What colors are best for Diwali decoration ideas?
While Diwali embraces a wide palette, dominant colors include gold, red, orange, green, and yellow, symbolizing prosperity, joy, and festivity.
How can I ensure safety while decorating for Diwali?
Use LED lights, ensure electrical connections are secure, place candles away from flammable materials, and always supervise children during decoration activities.
Glowing Finale: Lighting Up Diwali Decor Dreams
Diwali decoration is an art. It's a reflection of our joy, traditions, and creativity. As we've journeyed through a plethora of Diwali decoration ideas, one thing stands out. Simplicity often shines the brightest. So, whether you choose traditional motifs or modern twists, remember the essence of the festival. It's about spreading light, love, and happiness. With these ideas in hand, your home is set to be the beacon of festivity. Dive in, get decorating, and let the celebrations begin.
People Also Searched For
Comments