#Men's Fashion
20+ Asian Mullet Haircut: Your Path to Distinctive Style
The world of hairstyling constantly evolves. Yet, some styles remain timeless, always making a comeback. Enter the Asian Mullet Haircut, a perfect embodiment of the past meeting the present.
Originating in Asia, this haircut took the world by storm. Remember the traditional mullet? It was a daring blend of short hair at the front and sides, coupled with longer hair at the back. Now, the mullet gives it a fresh twist, integrating modern techniques and trends.
So, what sets the Mullet haircut apart? First, the texture. Often, the hair showcases a soft layering technique, giving it more volume and bounce. This provides a delightful contrast to the typical sleek and straight Asian hair many are accustomed to. Second, versatility. Whether you sport it with a fringe, waves, or even a hint of color, the Asian mullet accommodates diverse looks for both men and women. This adaptability has made it a favorite among K-pop idols, actors, and trendsetters, propelling its popularity on a global scale.
20+ Asian Mullet Haircut Ideas
Over the years, the mullet has transformed, taking on different shapes and styles. Yet, the Asian Mullet holds a special place in this evolution. With its roots in Asian aesthetics, it merges the classic short front with an extended back, creating a look that's both timeless and trendy. But the magic lies in its versatility. From sleek and straight to textured and wavy, the options are endless. Today, this haircut isn't just a style; it's a statement of individuality and creativity. So, if you're ready to embrace a hairstyle that's rich in history and oozing with modern flair, this hairstyle awaits. Dive in and let these ideas inspire your next transformation.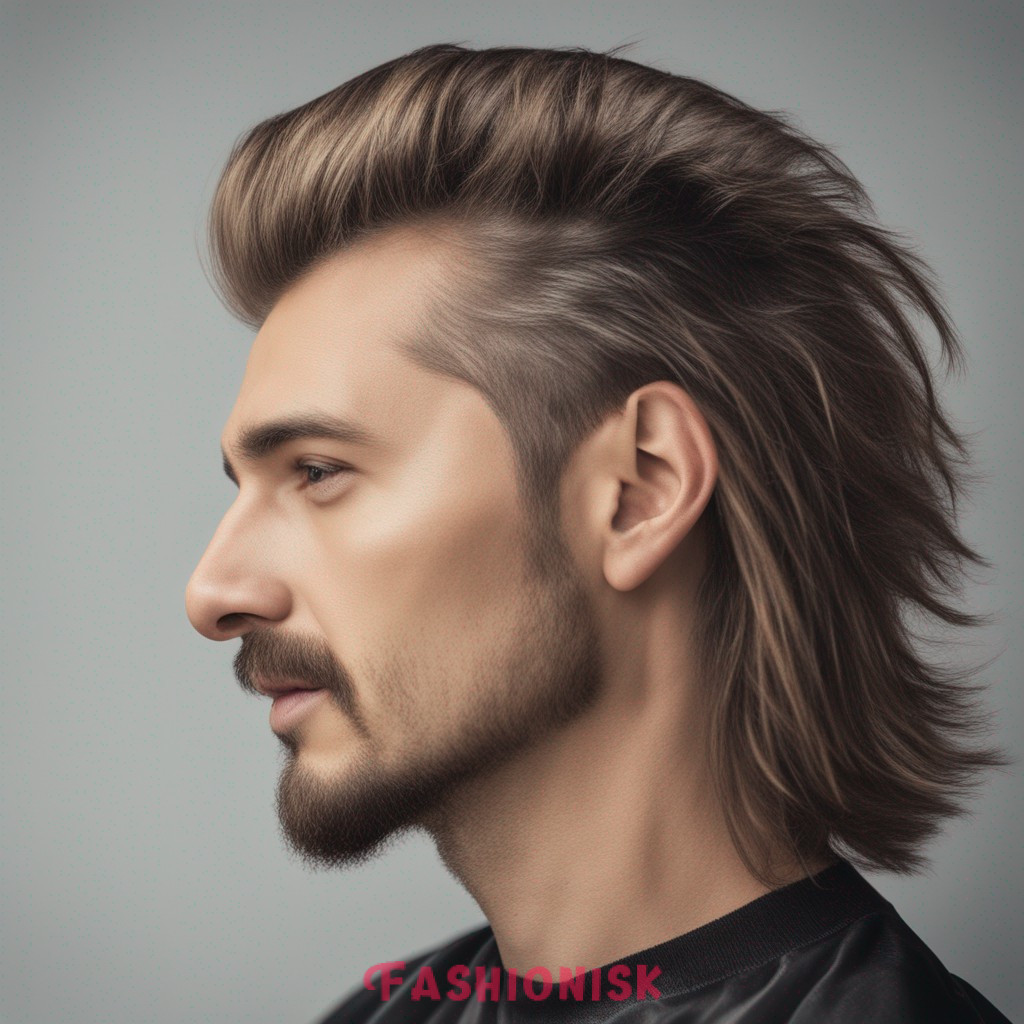 Classic Asian Mullet
Rooted in tradition, this style captures the essence of what a mullet represents: business at the front and a party at the back. It stands out with its shorter sides and front, seamlessly transitioning to a longer length at the back. This style speaks to those who embrace the best of both worlds.
Layered Mullet
This isn't just any hairstyle; it's a statement. The layers add depth, movement, and a touch of modern flair. Instead of a uniform length at the back, the layers give the hair a playful bounce. It's the perfect style for those who seek dynamism in their look. With every turn of the head, the Layered Mullet showcases its multifaceted beauty.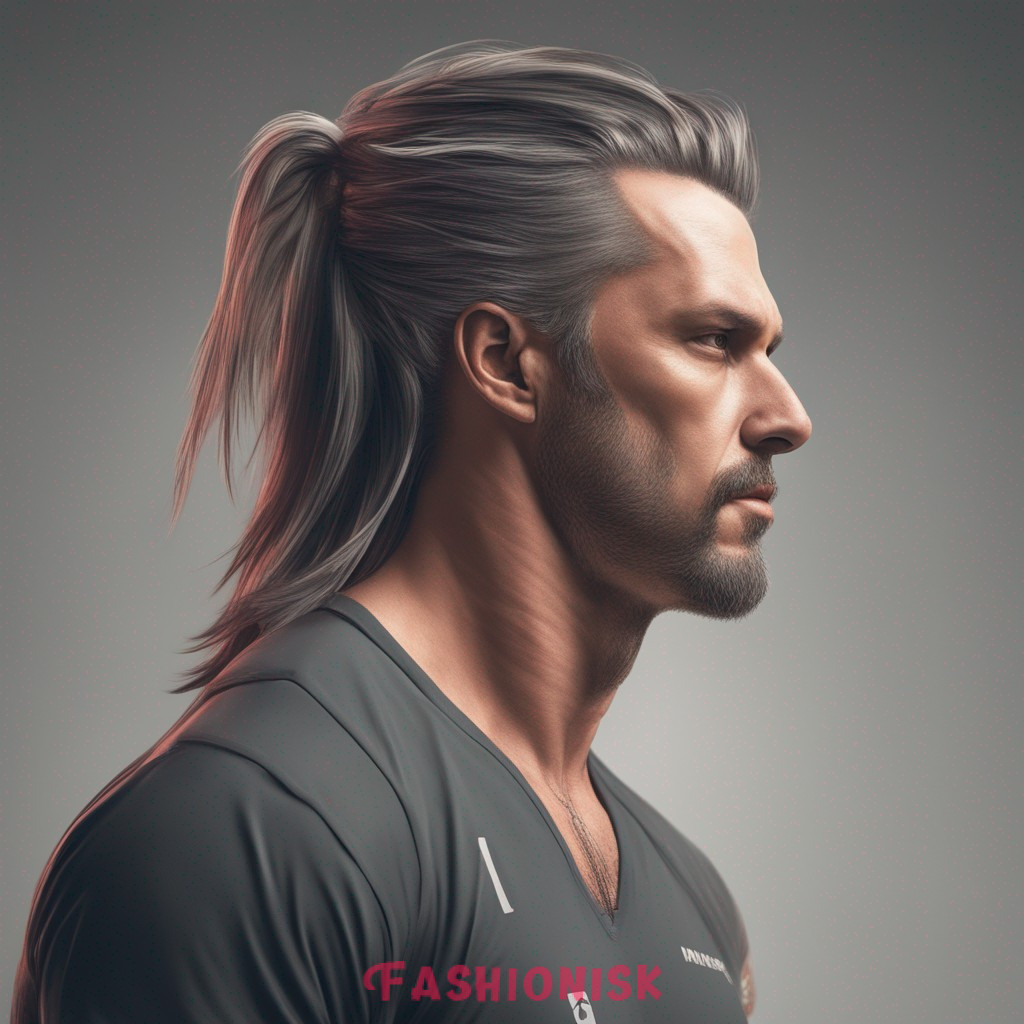 Wavy Mullet
The waves, often cascading down the back, give the hairstyle a breezy and carefree vibe. This style is perfect for those who love a natural and relaxed look. It radiates a sense of freedom, making it a go-to choice for trendsetters everywhere.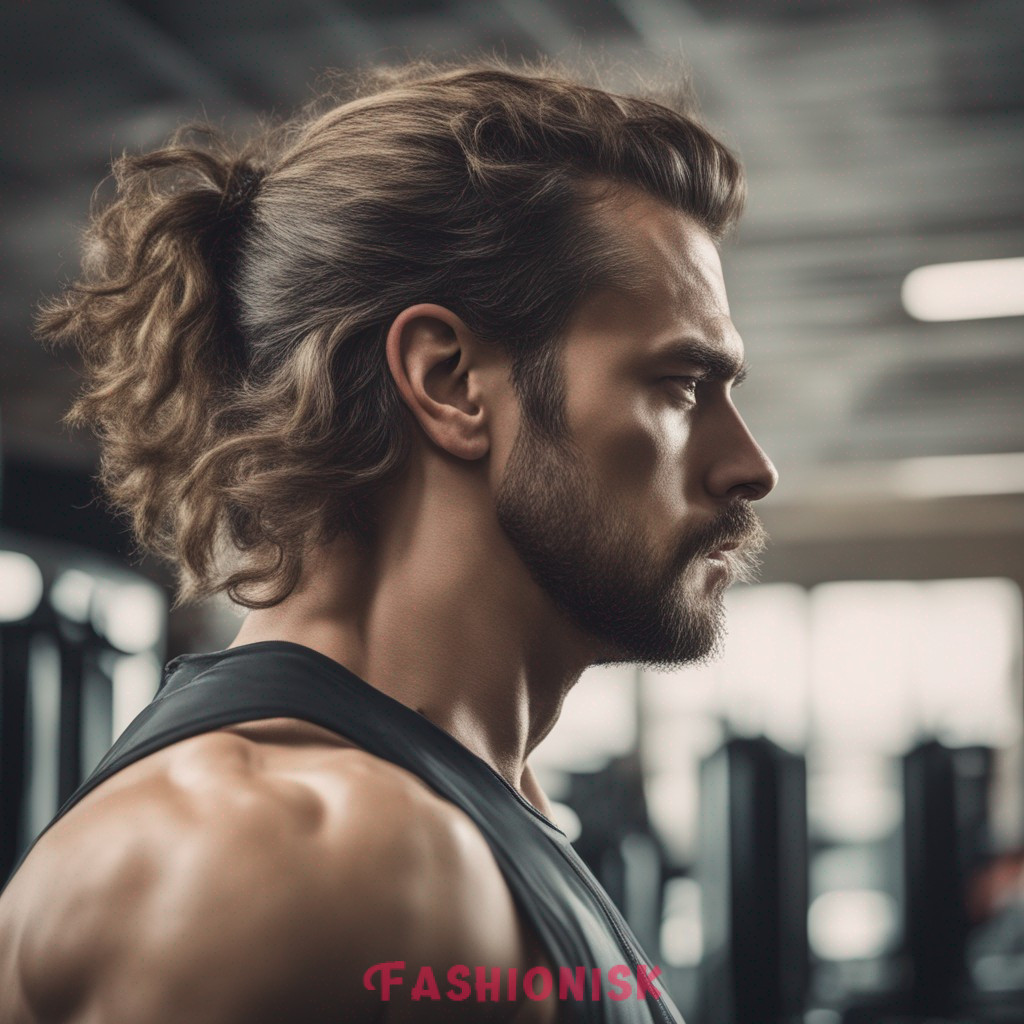 Mullet with Fringe
For those looking to add an extra dash of character to their hair, the Mullet with Fringe is the answer. This style combines the iconic mullet structure with a bold fringe at the front. The fringe can be tailored – be it straight, wavy, or side-swept. It frames the face, adding a touch of drama to the overall look. It's a style that says, "I dare to be different."
Short Mullet
Simplicity and style merge in the Short Mullet. The back hair remains slightly longer than the sides and front, offering a subtler take on the traditional mullet. It's for those who appreciate the mullet's essence but prefer a more understated approach. The Short Mullet is versatile, easy to manage, and effortlessly chic, making it a favorite for many.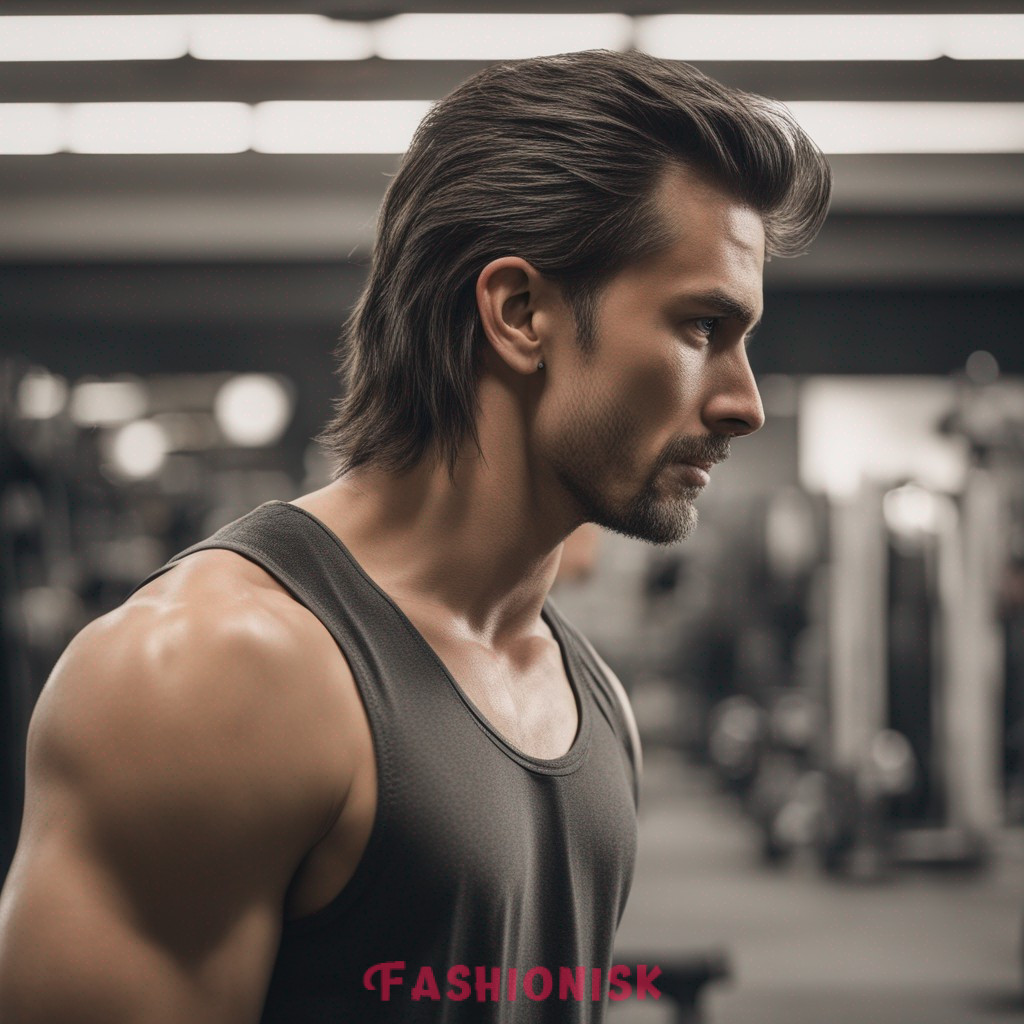 Long Mullet
This style takes the traditional mullet and extends its boundaries, literally. The back section flows well past the usual length, sometimes reaching the shoulders or even beyond. It's a style that captures attention and radiates confidence. If you're someone who believes in going big or going home, the Long Mullet beckons. It's audacious, it's memorable, and it's a testament to hair's transformative power.
Colored Mullet
Hair is not just about length and cut; it's also a canvas for expression. Adding hues like pastels, bold contrasts, or subtle ombre turns the mullet into a walking masterpiece. Every shade tells a story, making your hairstyle a conversation starter. For those eager to merge classic with creative, the Colored Mullet is your palette.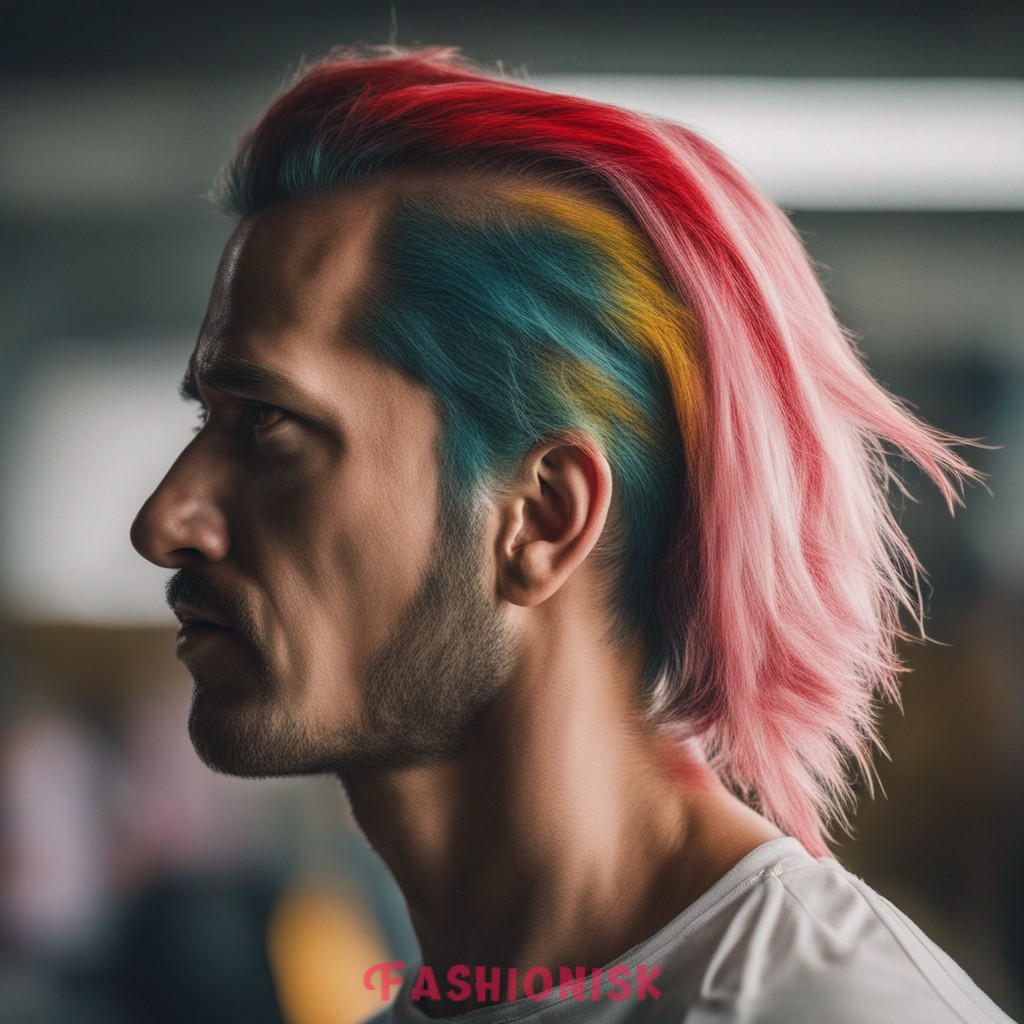 Shaved Sides Mullet
This style pushes boundaries by contrasting the voluminous top and back with nearly bare sides. It's bold, it's brave, and it's undeniably stylish. The shaved sides add a dimension of audacity, making it perfect for those who stand proudly outside the box. If you're on the hunt for a haircut that turns heads, this is it.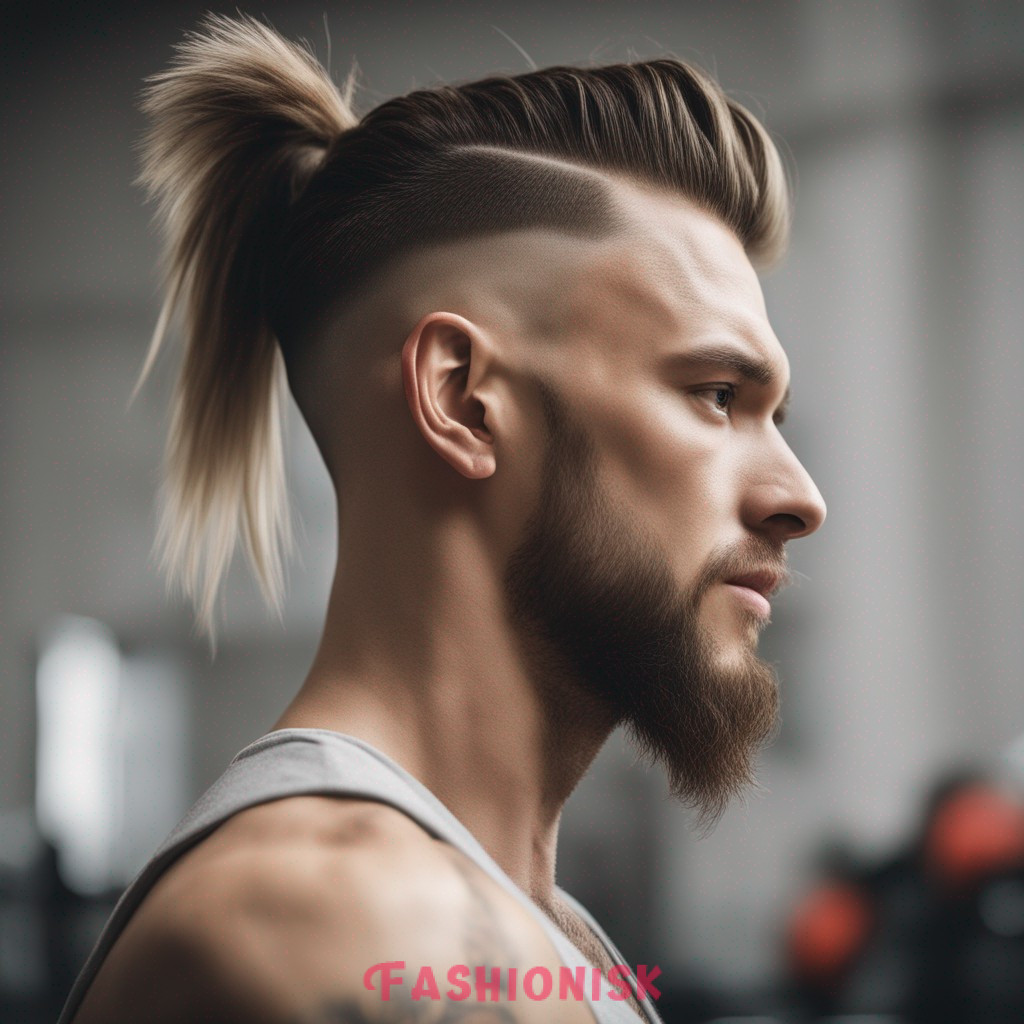 Curly Mullet
This style takes advantage of the hair's inherent texture, letting those curls shine in the extended back section. The result? A bouncy, lively look that exudes charm. Whether you have gentle waves or tight spirals, the Curly Mullet showcases them in all their glory. It's a celebration of texture and length, all in one.
Punky Mullet
Inspired by the rebellious spirit of punk culture, this mullet is all about attitude. Spikes, rough textures, or unconventional patterns define this look. It's not just a hairstyle; it's an anthem of individuality. For those ready to rock their unique style and make a statement, the Punky Mullet is the badge of honor.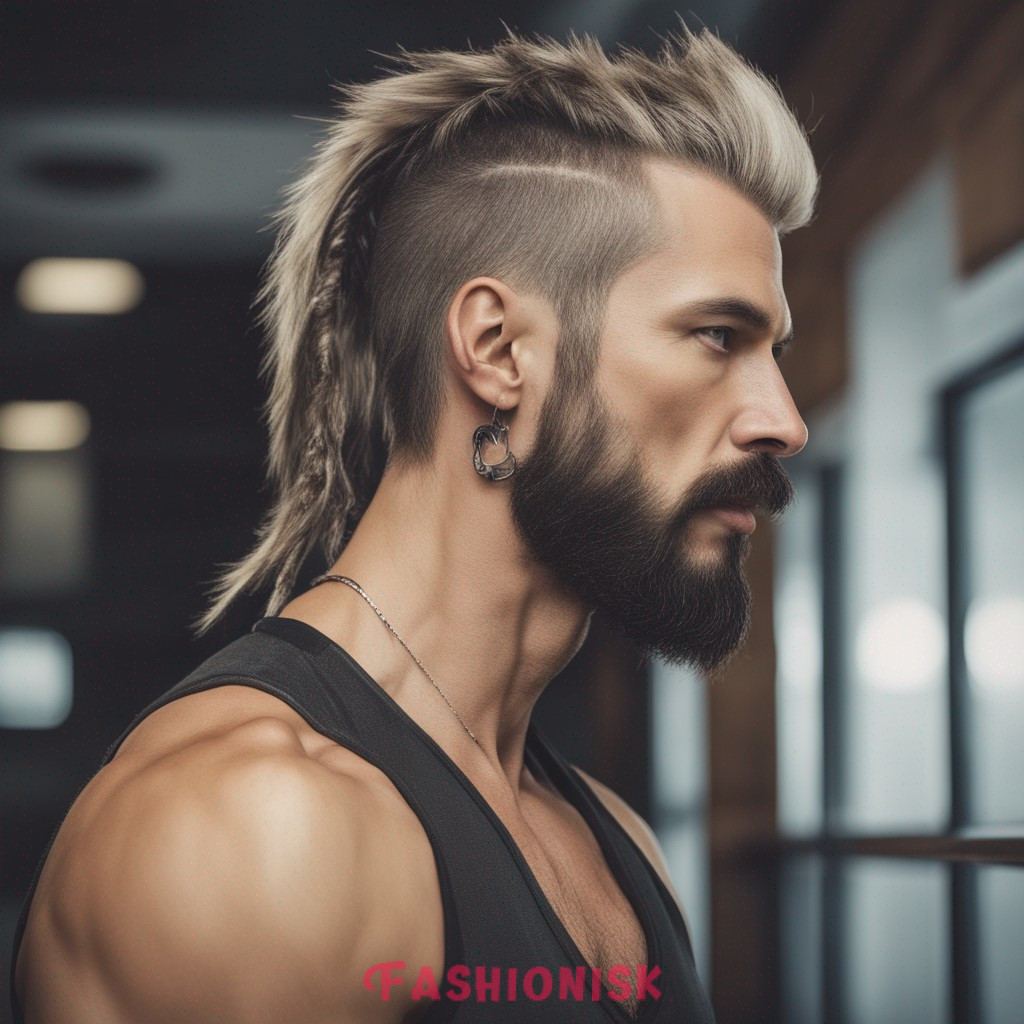 Slicked Back Mullet
This style marries the vintage charm of the mullet with a polished, modern sheen. The hair on top is gracefully swept back, lending a sleek finish, while the iconic longer back remains. Perfect for those who desire a blend of classic and contemporary, the Slicked Back Mullet is a nod to timeless elegance. For occasions that demand a sharp look with a hint of rebellion, this hairstyle fits the bill.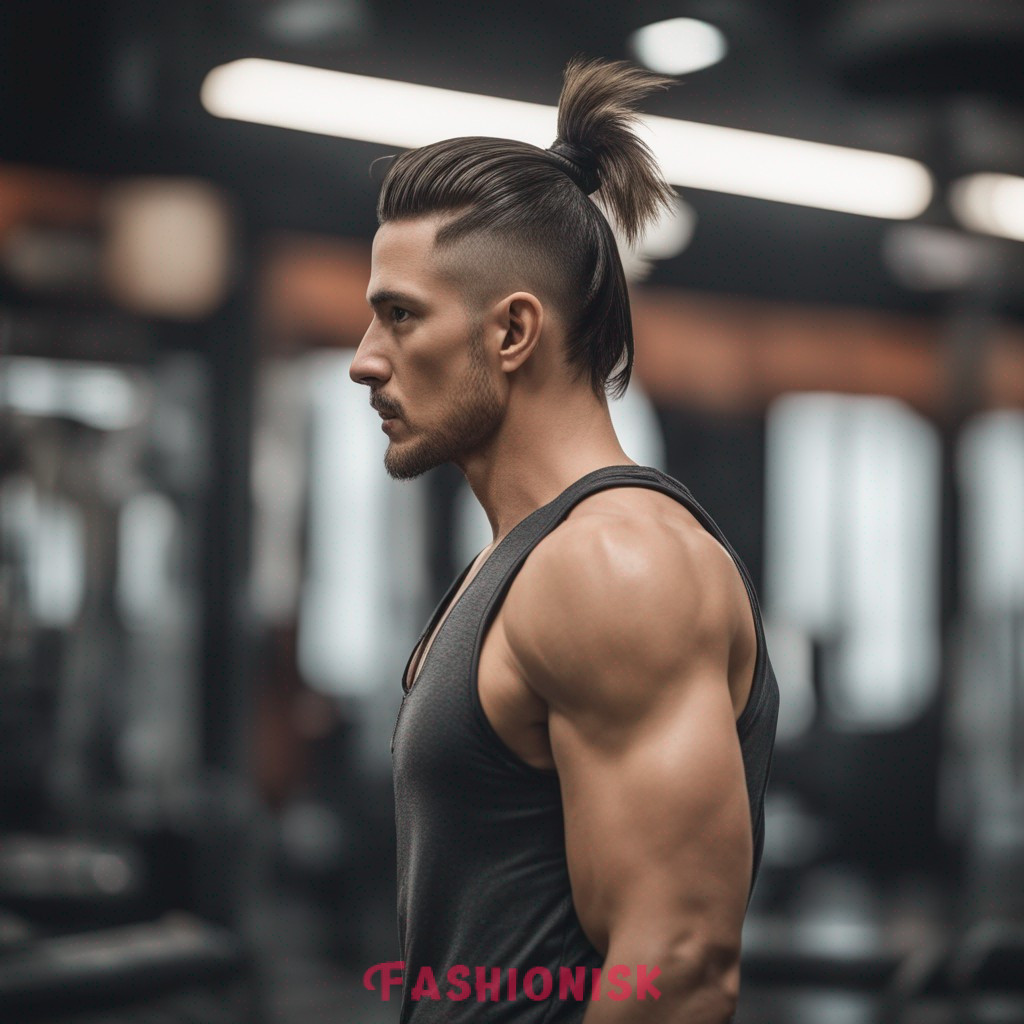 Mushroom Mullet
At the front, you're greeted with the classic, rounded silhouette of the mushroom cut. But, as your gaze shifts, the longer back of the mullet emerges. It's a playful and unique blend, perfect for those who thrive on setting trends. If you're all about making delightful surprises with your hair, the Mushroom Mullet awaits.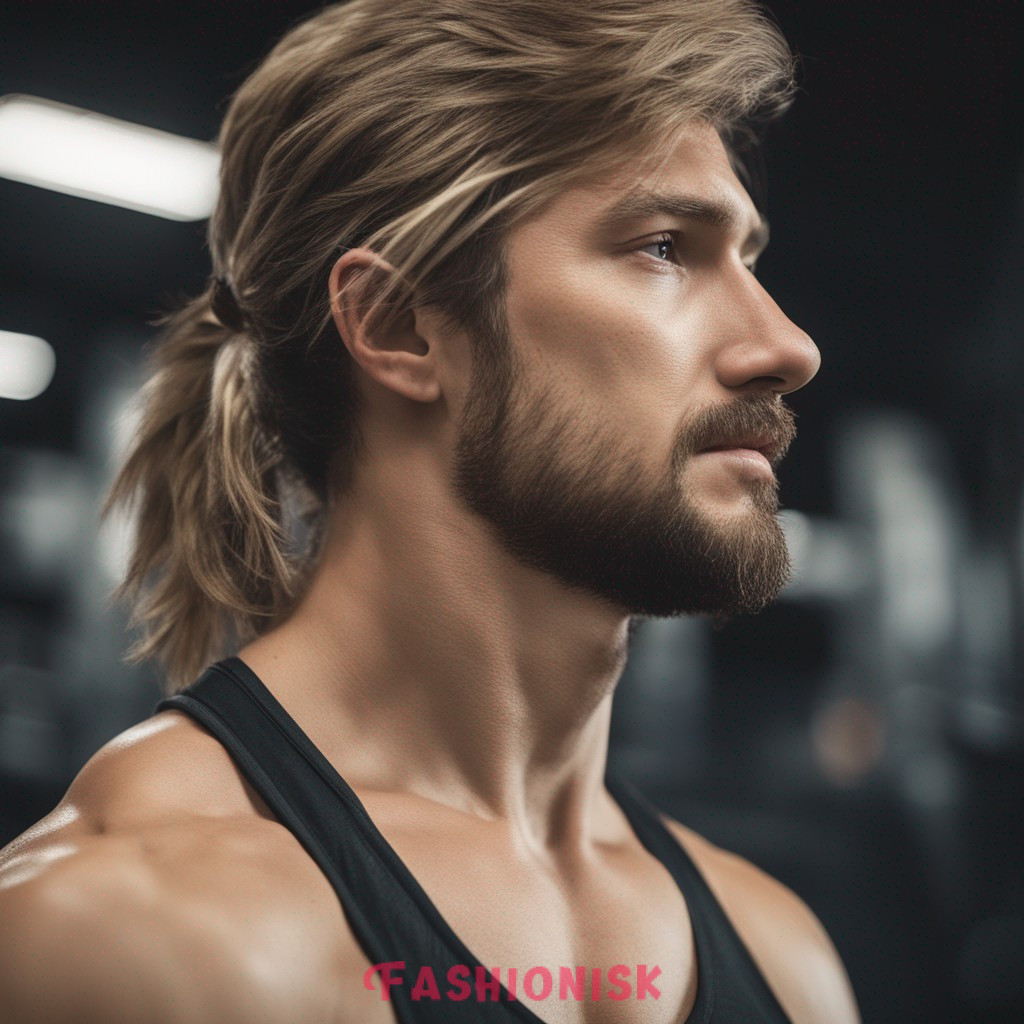 Feathered Mullet
This hairstyle radiates a light, airy touch thanks to its feathered texture. The layers are meticulously crafted to give a breezy appearance, especially around the crown and the back. If you're looking for a style that captures grace and movement, the Feathered Mullet is a dream come true.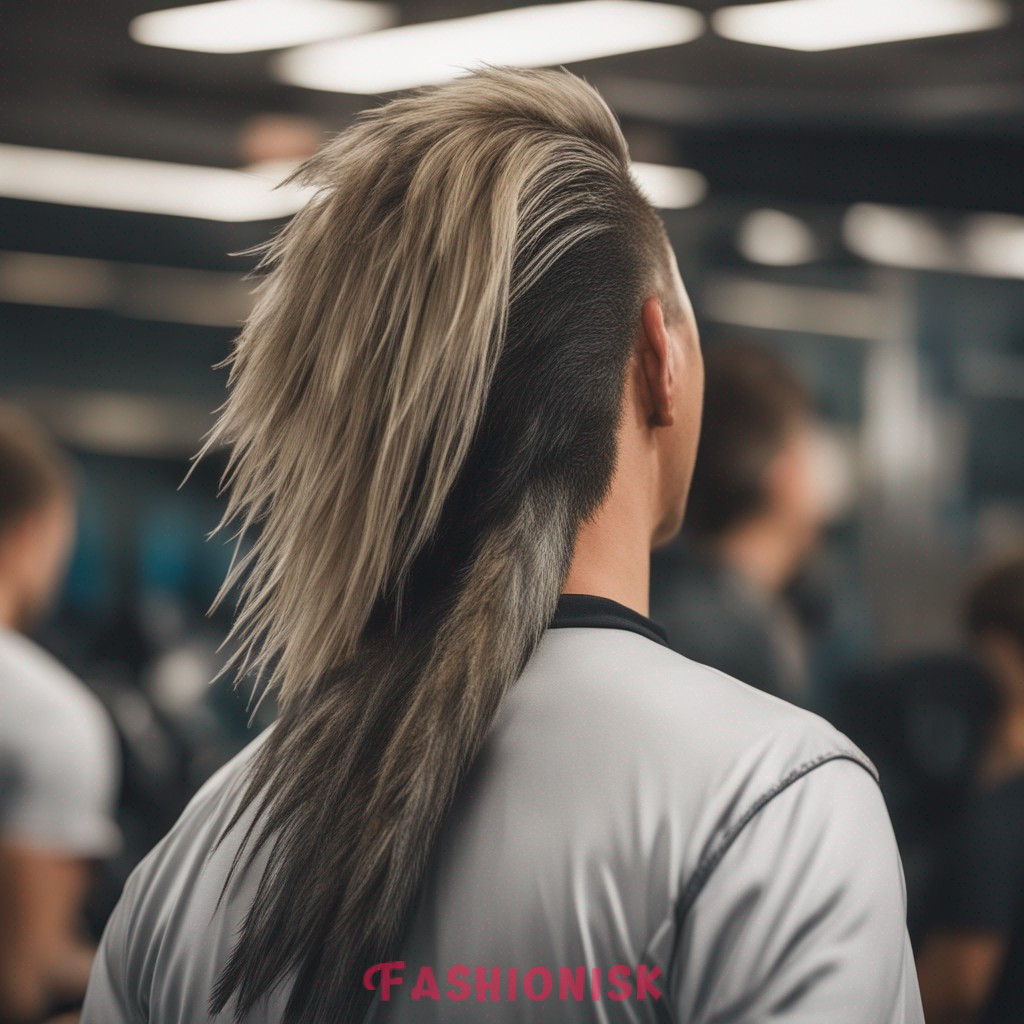 Braided Mullet
Integrating braids into the extended back section adds a touch of bohemian flair or edgy panache. Whether you go for tiny plaits or a couple of bold braids, this style beckons those who love intricate details. It's a perfect blend of classic structure and artful design. If you're in the mood for a hairstyle that's both familiar and fresh, the Braided Mullet is a top contender.
Undercut Mullet
Here, the sides, and sometimes even the back, are cut very short or shaved, while the top remains voluminous. This creates a dramatic contrast, embodying the essence of bold individuality. It's a style that's undeniably modern, making a statement of fearless self-expression. For those who wear their confidence on their sleeve, and their hair, the Undercut Mullet is a badge of audacious style.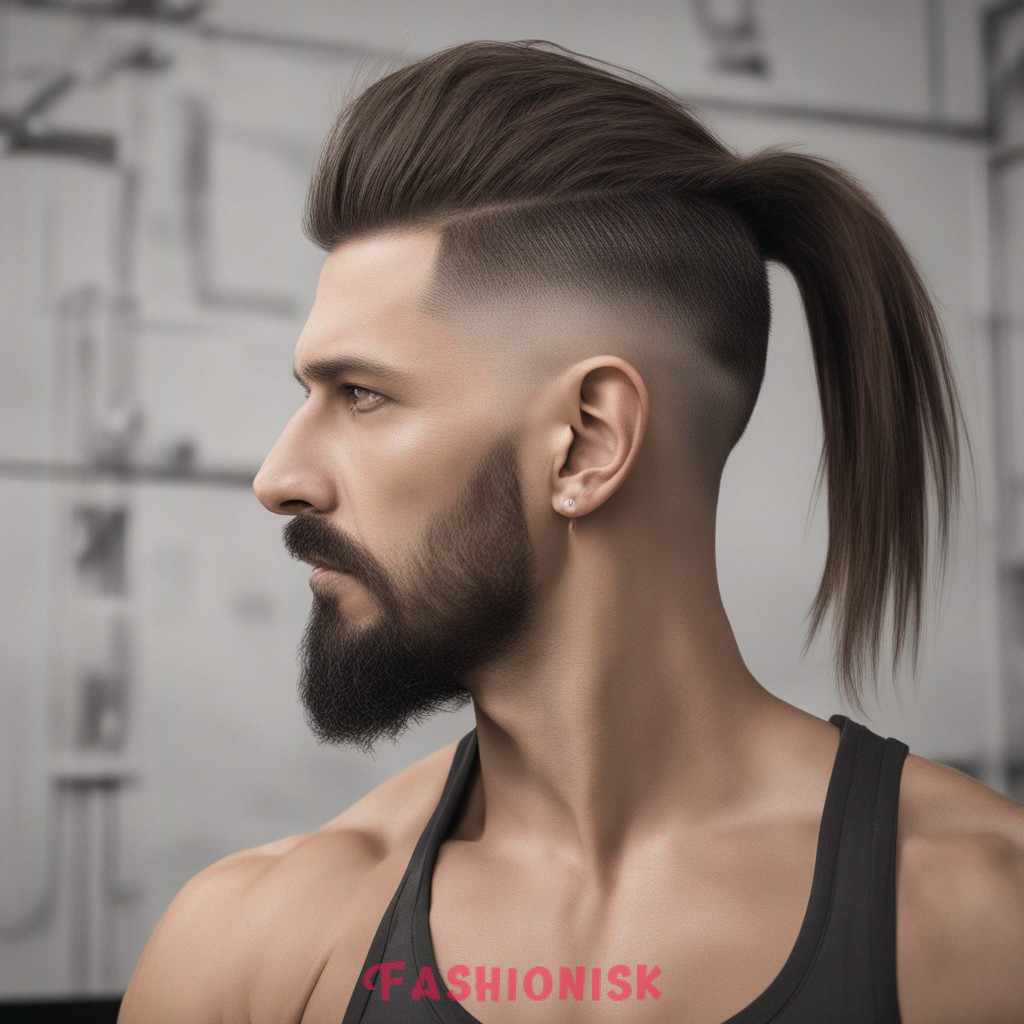 Straight and Sleek Mullet
This style is all about precision and polish. The hair is straightened to perfection, exuding an air of elegance. While it keeps to the mullet's iconic structure, the sleek finish elevates it to a realm of modern chic. Ideal for those who love clean lines and a minimalist vibe, the Straight and Sleek Mullet is an ode to refined simplicity. If your mantra is less is more, this hairstyle speaks your language.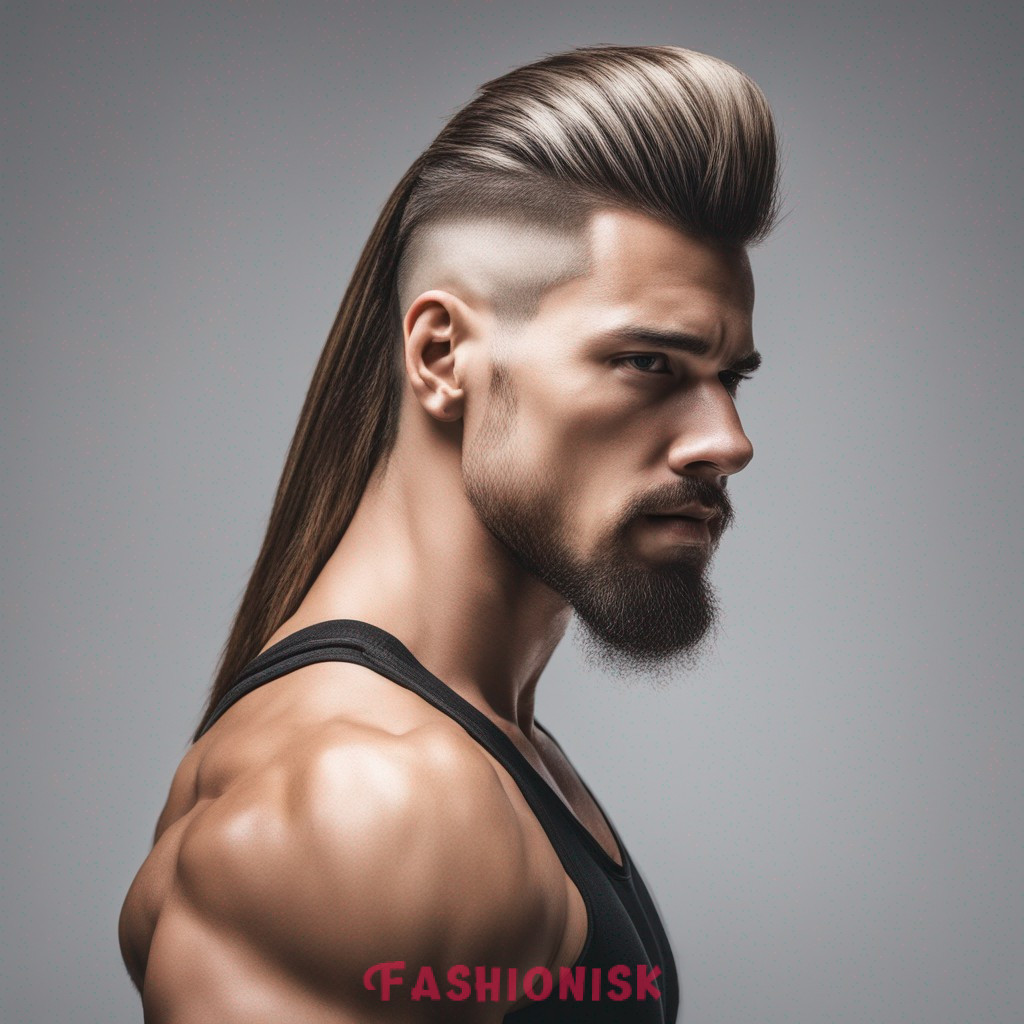 Asymmetrical Mullet
This style thrives on imbalance, with one side differing from the other, either in length or volume. It's a look that defies the ordinary and embraces the unique. Perfect for the avant-garde souls, the Asymmetrical Mullet is both edgy and artistic. If you're someone who loves to challenge the norms and make a statement, this hairstyle is your canvas.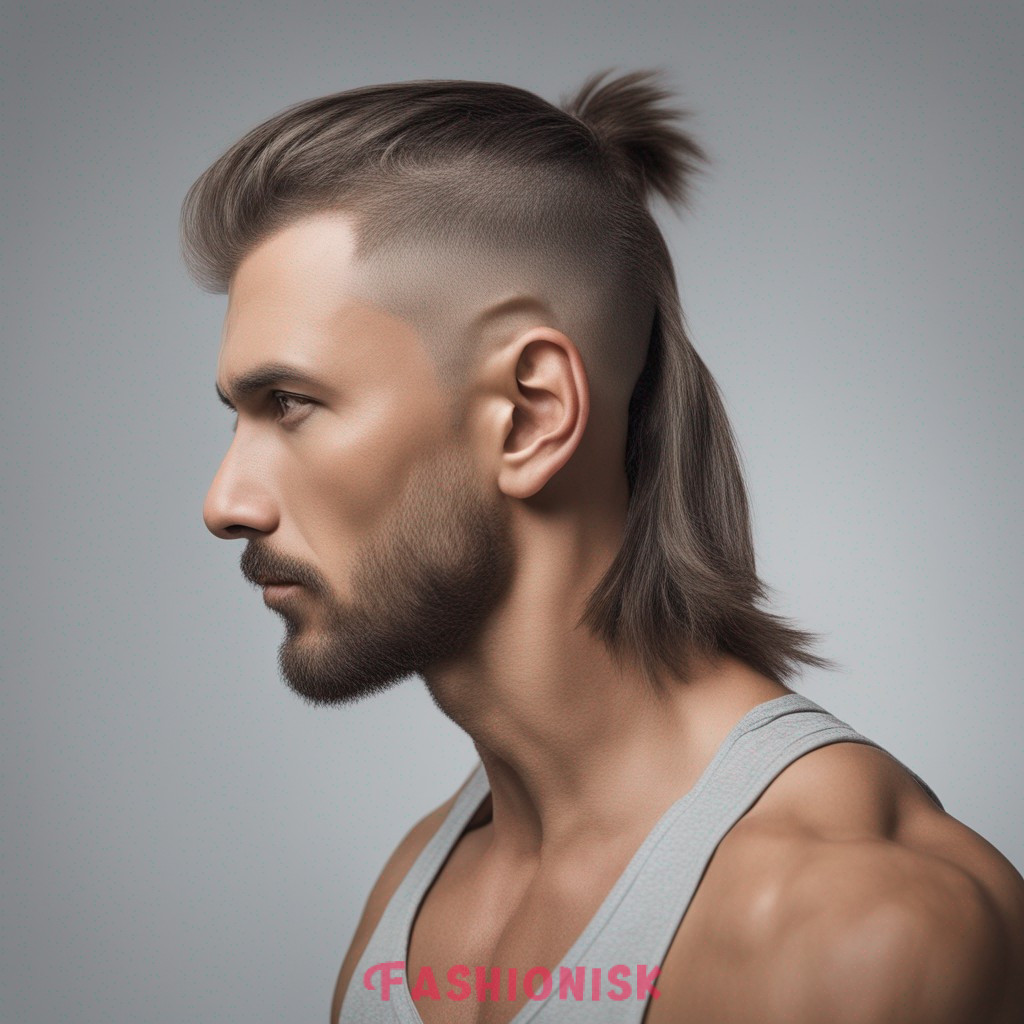 Textured Mullet
This style integrates various layers and techniques to create a rich, tactile appearance. It's not just about length; it's about feel and movement. For those who appreciate the nuances and subtleties in hairstyles, the Textured Mullet offers a dynamic landscape. Every strand tells a story, and this mullet narrates an adventure.
Grunge Mullet
Inspired by the gritty essence of the '90s grunge scene, this hairstyle exudes attitude. With intentional messiness and a carefree approach, it's all about authentic self-expression. If you've got a rebel heart and a passion for the unpolished, the Grunge Mullet is your anthem in hair form.
Bob Mullet
At first glance, the iconic bob silhouette greets you. But as you delve deeper, the playful length of the mullet emerges at the back. It's a harmonious blend of tradition and trend. For those who find joy in the familiar yet crave a touch of surprise, the Bob Mullet is a delightful dance of both worlds.
Tips To Get Asian Mullet Haircut
Getting the perfect Mullet Haircut requires some preparation and understanding to ensure the end result aligns with your vision. Here are some tips to guide you through the process:
Research and Inspiration: Start by collecting pictures of the specific style of Mullet you want. This will provide a clear reference for your hairstylist.
Choose the Right Stylist: Not every hairstylist is familiar with or adept at creating the Asian Mullet. It's essential to choose someone experienced in this specific cut or, at the very least, in diverse modern hairstyles.
Consider Your Hair Type: The final look of your mullet will be influenced by your hair's natural texture. If you have curly hair but want a straight mullet, you may need to incorporate regular straightening into your routine.
Maintenance Plan: Mullets, especially ones with layers or specific lengths, can require regular trims to keep their shape. Discuss with your stylist about how often you should come in for maintenance.
Styling Products: The Asian Mullet often benefits from certain styling products, like texturizing sprays, mousses, or hair gels, to achieve the desired look. Ask your hairstylist for product recommendations suitable for your hair type.
Stay Open to Adjustments: After getting the cut, give it a few days to settle. If you feel that certain areas need adjustment or fine-tuning, don't hesitate to revisit your stylist.
Protection and Care: Regularly condition and use heat protection products if you style your mullet with heat tools. This will keep your hair healthy and the style looking fresh.
Experiment with Time: As your mullet grows out, it will evolve in its appearance. Embrace this and experiment with different styles or lengths until you find the variation you love the most.
FAQ's
What is an Asian Mullet Haircut?
It is a modern twist on the classic mullet, characterized by shorter hair on the sides and front with a longer length at the back. It often incorporates layers, textures, and various styling techniques suited to Asian hair types and aesthetics.
Is this hairstyle suitable for all hair types?
Yes, it can be adapted for various hair types, including straight, wavy, or curly. However, the final look may vary based on hair texture, so it's essential to consult with a hairstylist for best results.
How much maintenance does an Mullet require?
Like most hairstyles, the Mullet requires regular maintenance, such as trims, to retain its shape. Depending on the specific variation and your hair type, you may also need specific styling products to achieve the desired look daily.
How is an Asian Mullet different from a traditional?
While both styles maintain the short front and sides with a longer back, the Asian Mullet often integrates softer layering, unique textures, and is adapted to fit modern trends, making it versatile and suitable for both men and women.
More Than Just a Haircut
In wrapping up, the Asian Mullet stands as a testament to the power of reinvention. It takes a classic and gives it a contemporary twist. It's not just a haircut but a fashion statement. Across continents, from K-pop stages to local salons, this hairstyle has left its mark. And the best part? It's adaptable. Whether you have straight hair or curls, there's an Mullet variation waiting for you. So, dive into this trend and let the world see your stylish side. With the Asian Mullet, you're not just following a trend; you're wearing a piece of art.
People Also Searched For
Comments