#Beauty
Exploring Types of Eye Makeup: Matching Your Look to Your Mood
Welcome to the world of eye makeup! This fascinating domain offers endless ways to enhance our beauty. There's so much more than just a simple line of kohl. We can explore a variety of types of eye makeup. Now let's dive in and discover what awaits us in this realm of colors, textures, and styles.
First, we need to recognize the power of eye makeup. It can drastically change our appearance. It can highlight our features and give us a fresh new look every day. Next, we need to understand the types of eye makeup. There are so many out there. From eyeliners to mascaras, from eyeshadows to brow products. Each type has its unique role to play in our overall look.
So why is this understanding crucial? Because knowing the types of eye makeup can help us pick the right product. It can guide us to create the perfect look for every occasion. Moreover, it can help us experiment and explore. It can encourage us to try new looks and be more creative with our makeup.
But there's a catch. Eye makeup is not just about the types of products. It's also about the right application technique and blending colors seamlessly. It's about understanding our eye shape and choosing the right type of makeup to accentuate it. And most importantly, it's about expressing our personality.
In this post, we'll look at the various types of eye makeup. We'll explore their purpose and the right way to use them. Let's embark on this exciting journey together. Let's unravel the magic of eye makeup and create captivating looks that turn heads.
So, are you ready to step into the mesmerizing world of types of eye makeup? Let's get started.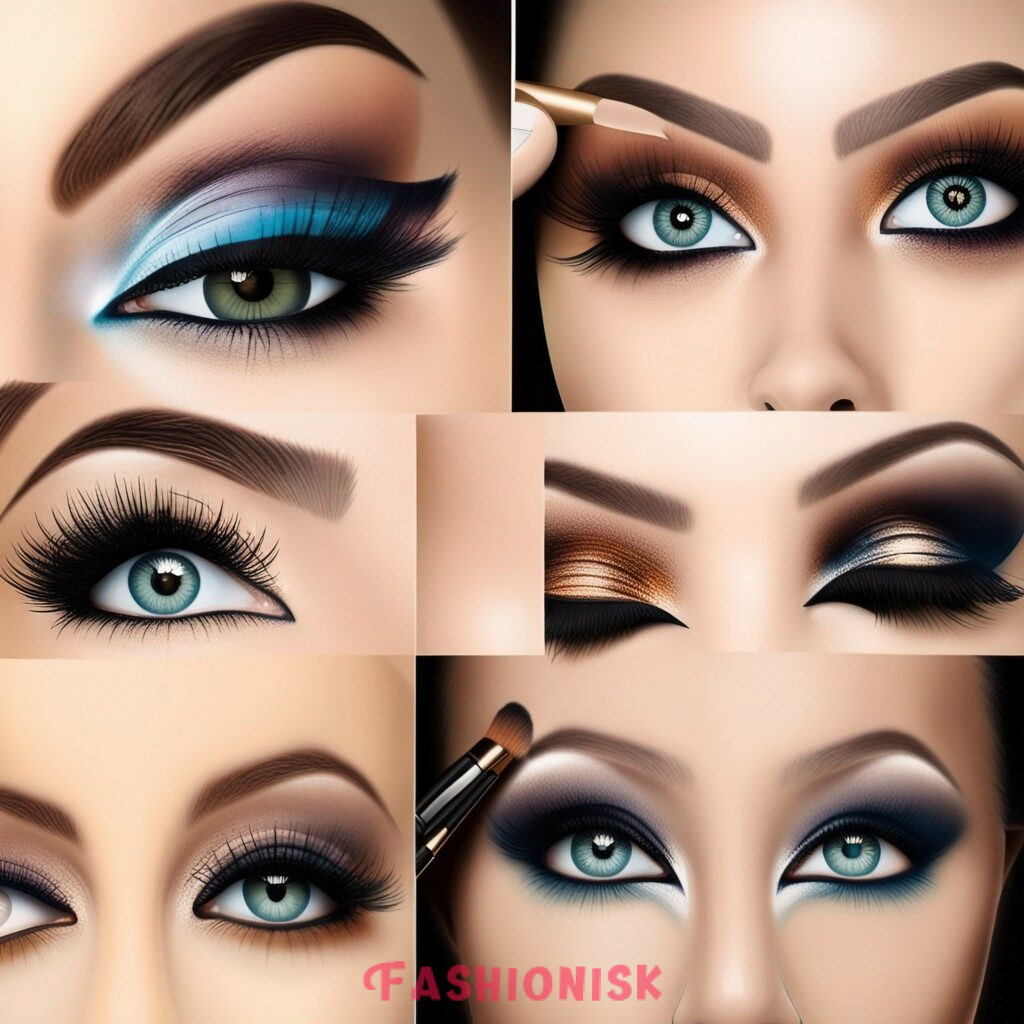 Top 50+ Types of Eye Makeup
Eye makeup is a category of cosmetics which aims to make the eyes appear noticeable and attractive. It is used to enhance and accentuate the eyes and is a common part of many people's daily beauty routine or special event preparation.
The use of eye makeup can range from a subtle enhancement of one's natural features to a dramatic and bold statement. There are many types of eye makeup products available, each serving a specific purpose:
Eyeshadow: This is a cosmetic product that is applied on the eyelids and under the eyebrows. It's often used to add color, depth, and dimension, make the wearer's eyes stand out, or simply to complement the color of their eyes.
Eyeliner: Applied around the contours of the eyes to create a variety of aesthetic effects, eyeliners come in various formats, from pencil to liquid to gel.
Mascara: Designed to enhance the eyelashes, mascara serves to darken, lengthen, thicken, and define the lashes.
Eyebrow products: These can be pencils, powders, or mascaras specifically designed to define and fill in the brows, providing shape and structure to the face.
Eye primer: This is used to help prepare the eyelids for the application of eye makeup. It can help prevent creasing and improve the longevity and vibrancy of eyeshadows.
False Eyelashes and Eyelash glue: False lashes are a way to enhance or alter the length and volume of one's eyelashes.
These products come in an array of colors and can be chosen to suit the wearer's skin tone, eye color, clothing, time of day, or simply their mood. Skilled application of eye makeup can help to enhance a person's individuality or create a sense of glamour or fun.
Smokey Eye Makeup
This timeless style remains a go-to for its sultry appeal. Often seen on the red carpet, it can add an instant touch of glamour. However, achieving the perfect smokey eye takes practice. It's all about blending, transitioning from a dark shade at the lash line to a lighter shade at the crease. Ready to master this classic look?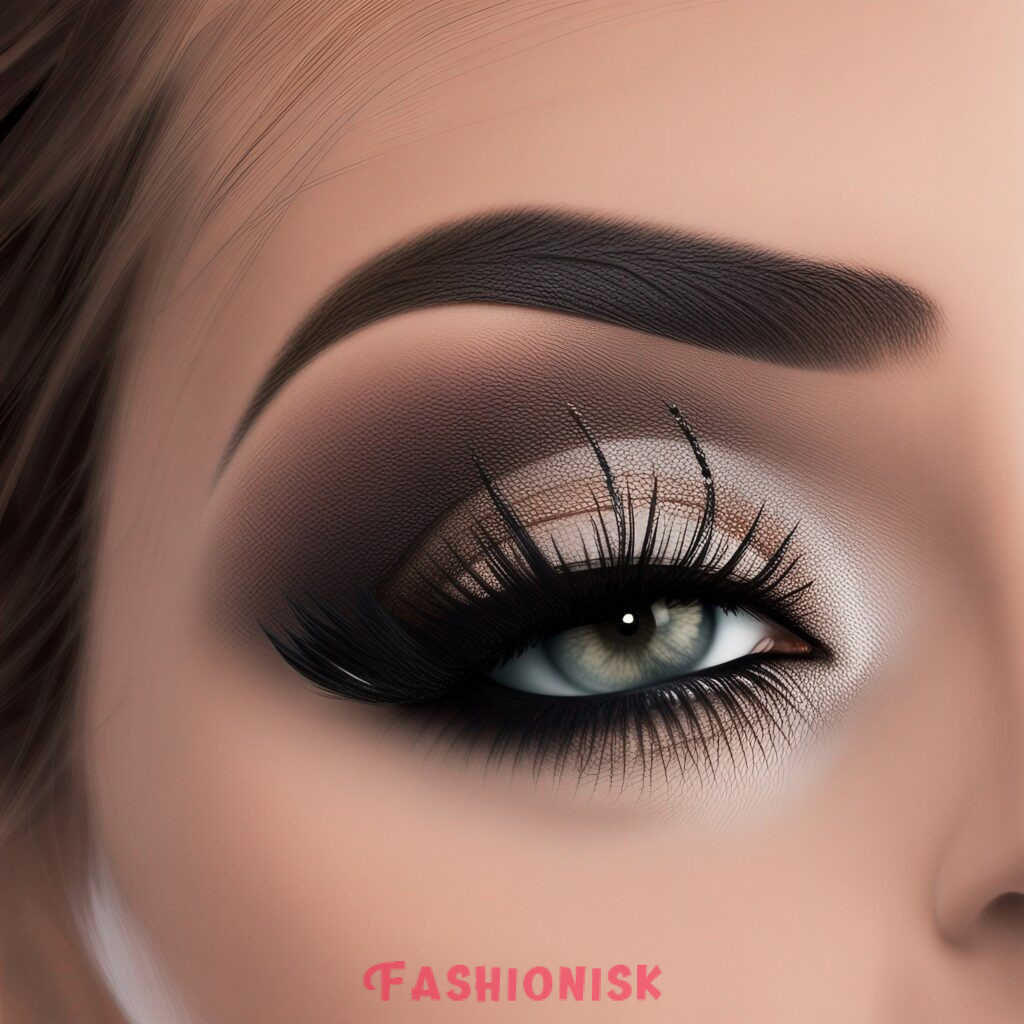 Durga Maa Eye Makeup
This style captures the powerful and vibrant aspects of the Goddess Durga. Often used during the Durga Puja festival, it's a blend of rich reds, warm golds, and deep blacks. The dramatic style is about expressing devotion and celebration. Intrigued? We'll guide you through each stage of creating this divine look, from the base to the finishing touch.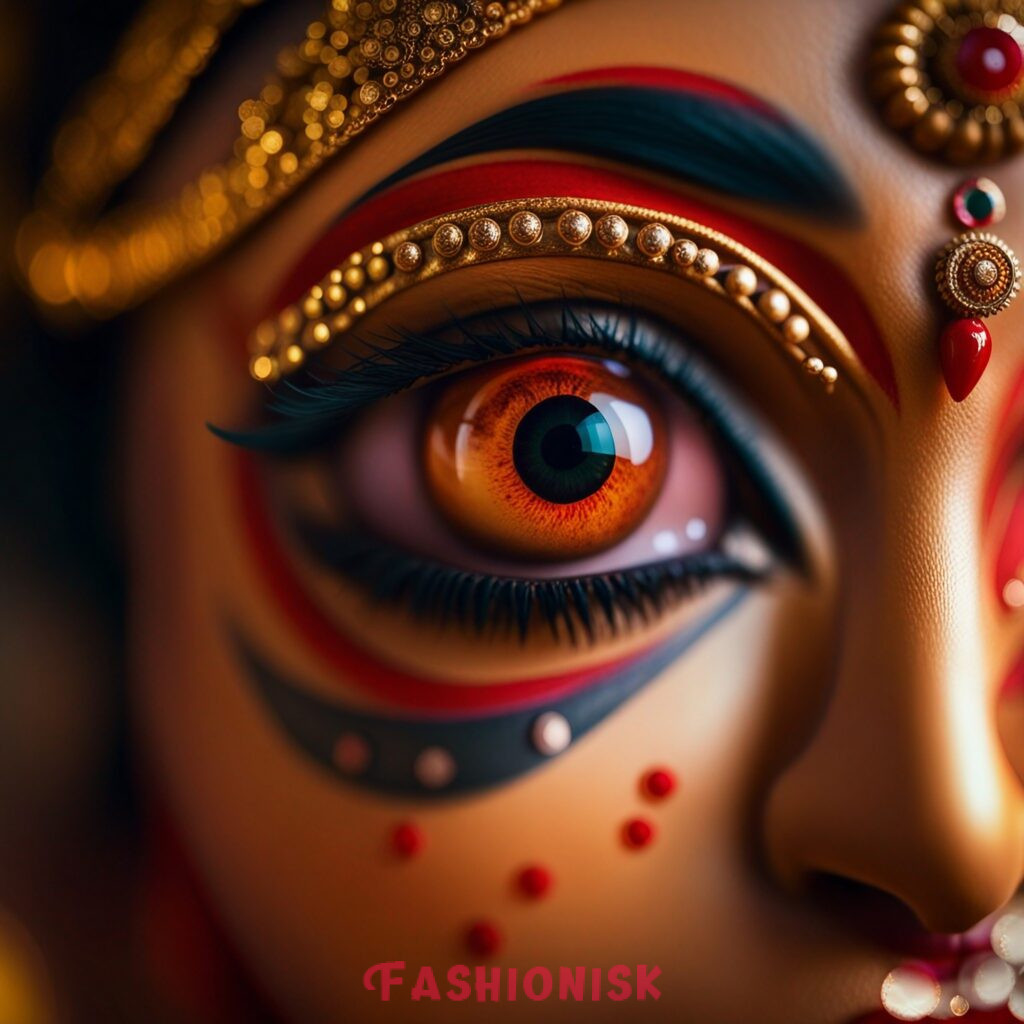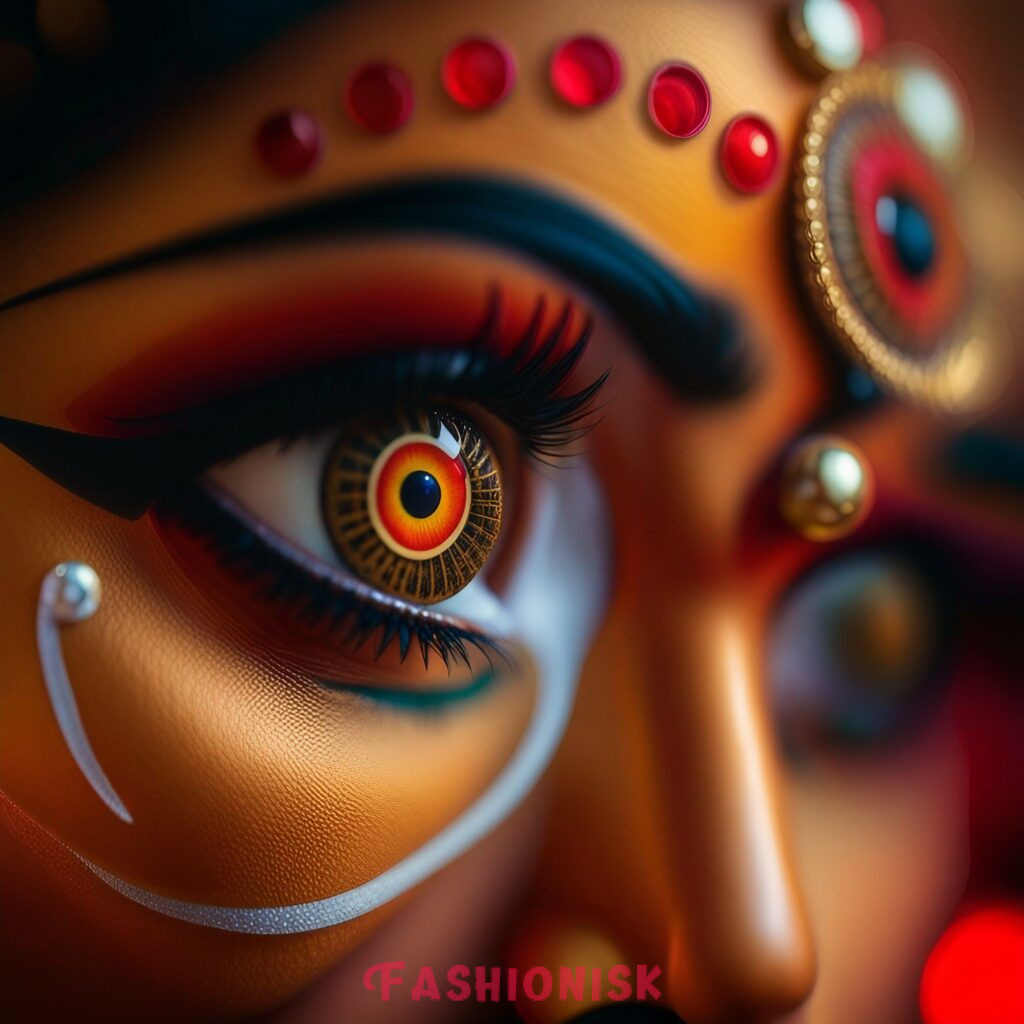 Bridal Eye Makeup
Every bride wants to look her best, and the right eye makeup plays a pivotal role. Bridal eye makeup is all about enhancing natural beauty and complementing the wedding attire. It brings out the bride's personality and adds a touch of elegance. So, are you looking for inspiration or advice?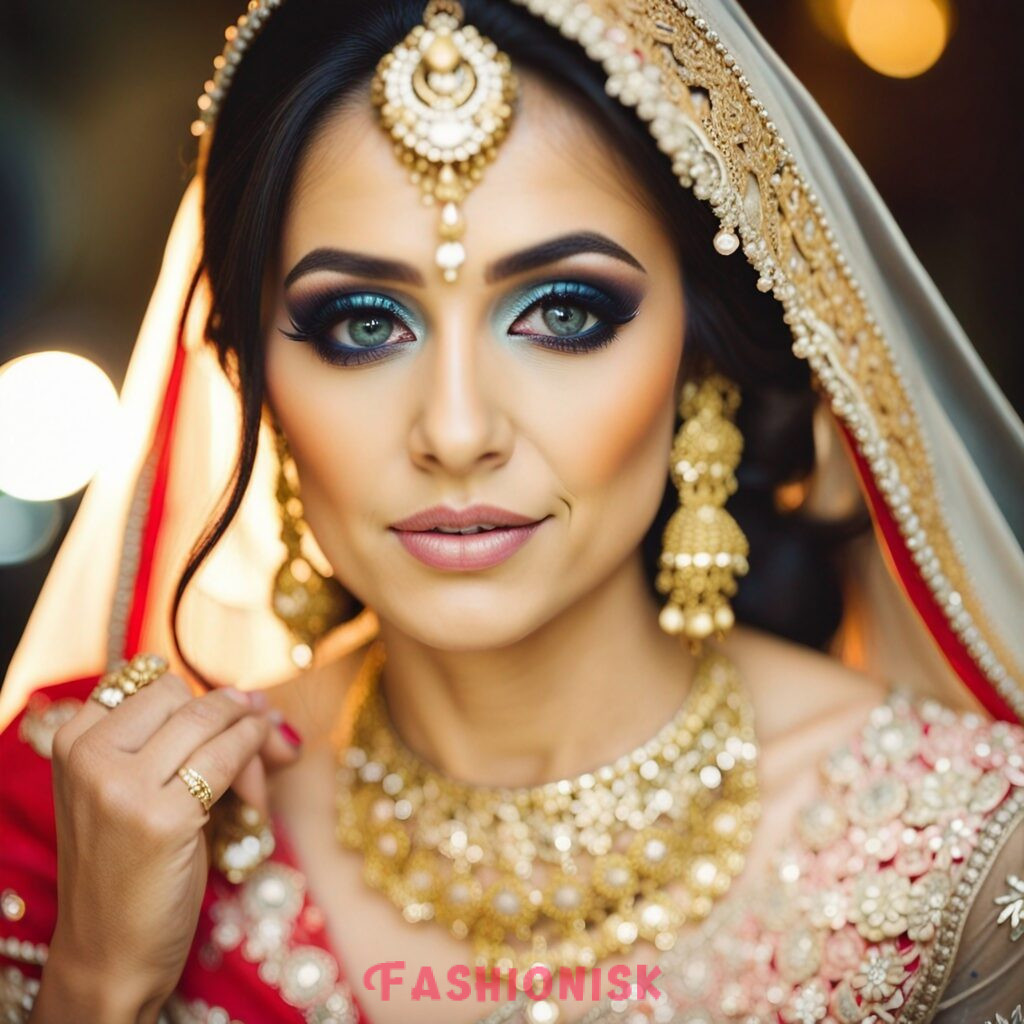 Simple Eye Makeup
This style is perfect for those who prefer a minimalist approach or are new to makeup. It's quick, easy, and can still make a significant difference. Simple eye makeup focuses on enhancing your natural features rather than transforming them. It's about choosing the right colors and knowing where to apply them. Ready to get started? Let's demystify the process and create a look that's effortlessly you.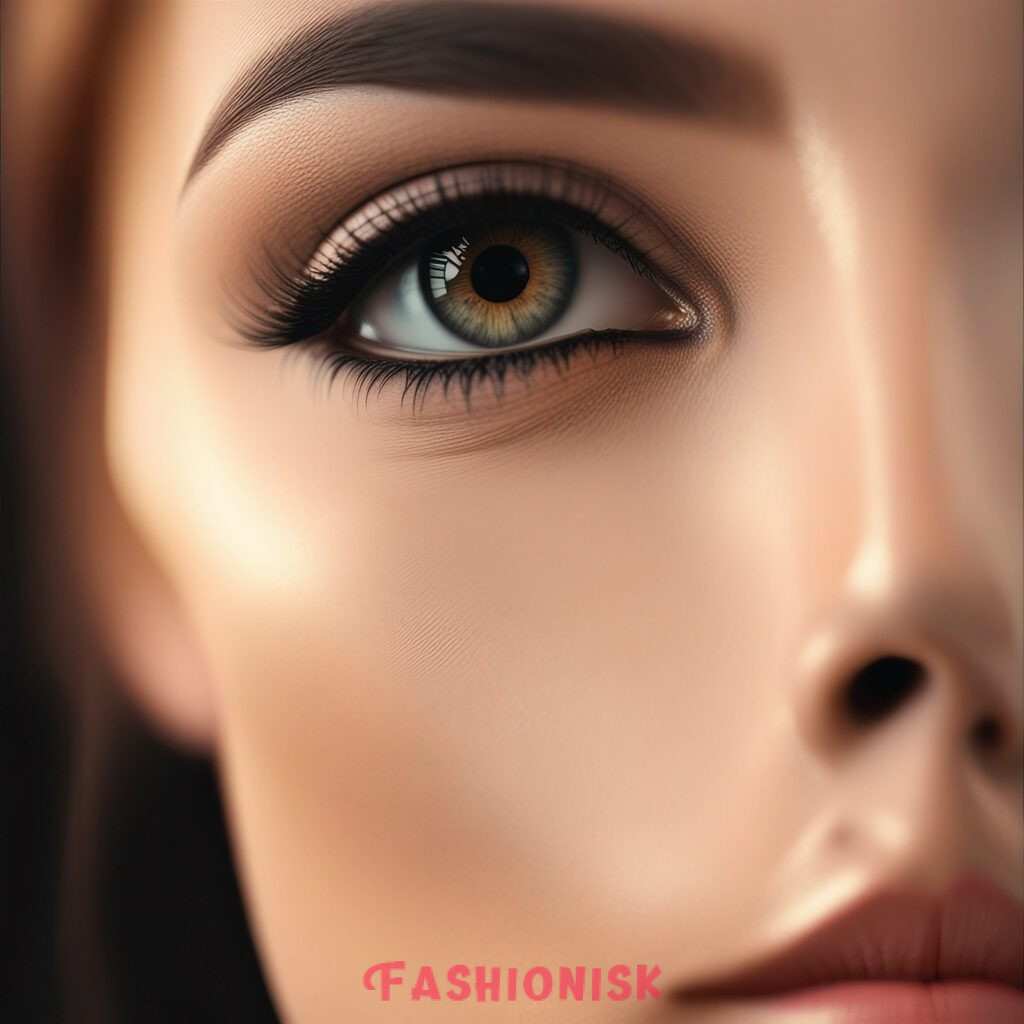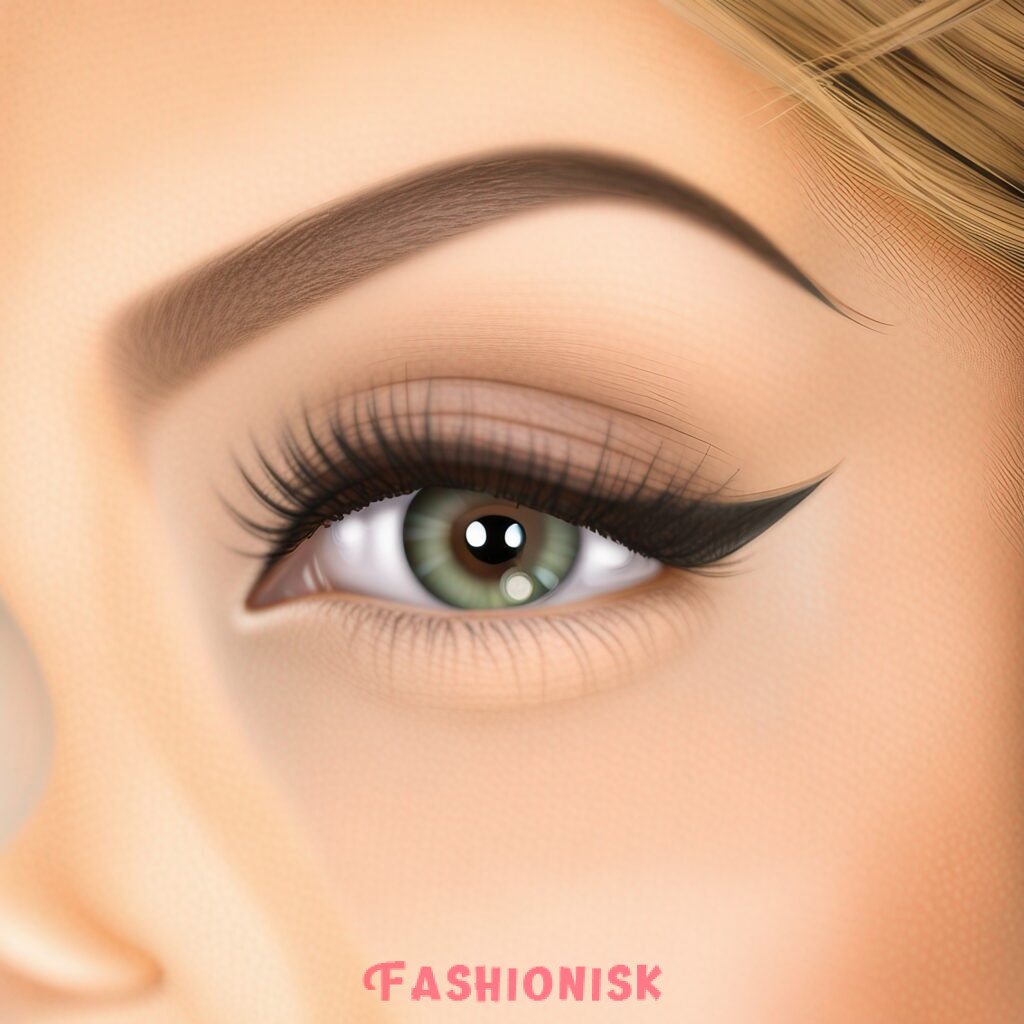 Glitter Eye Makeup
This eye-catching style is a favourite for parties and festive occasions. When done right, it can make your eyes pop with glamour and fun. It's all about applying glitter without overdoing it, keeping it classy yet striking. Are you intrigued by this sparkling look?
Pink Eye Makeup
This style brings a fresh, youthful, and fun look, perfect for spring or summer days. The key here is choosing the right shade of pink that complements your skin tone. From a soft blush to a bold fuchsia, pink eye makeup can be as subtle or as dramatic as you want it to be. So, are you ready to embrace this vibrant look?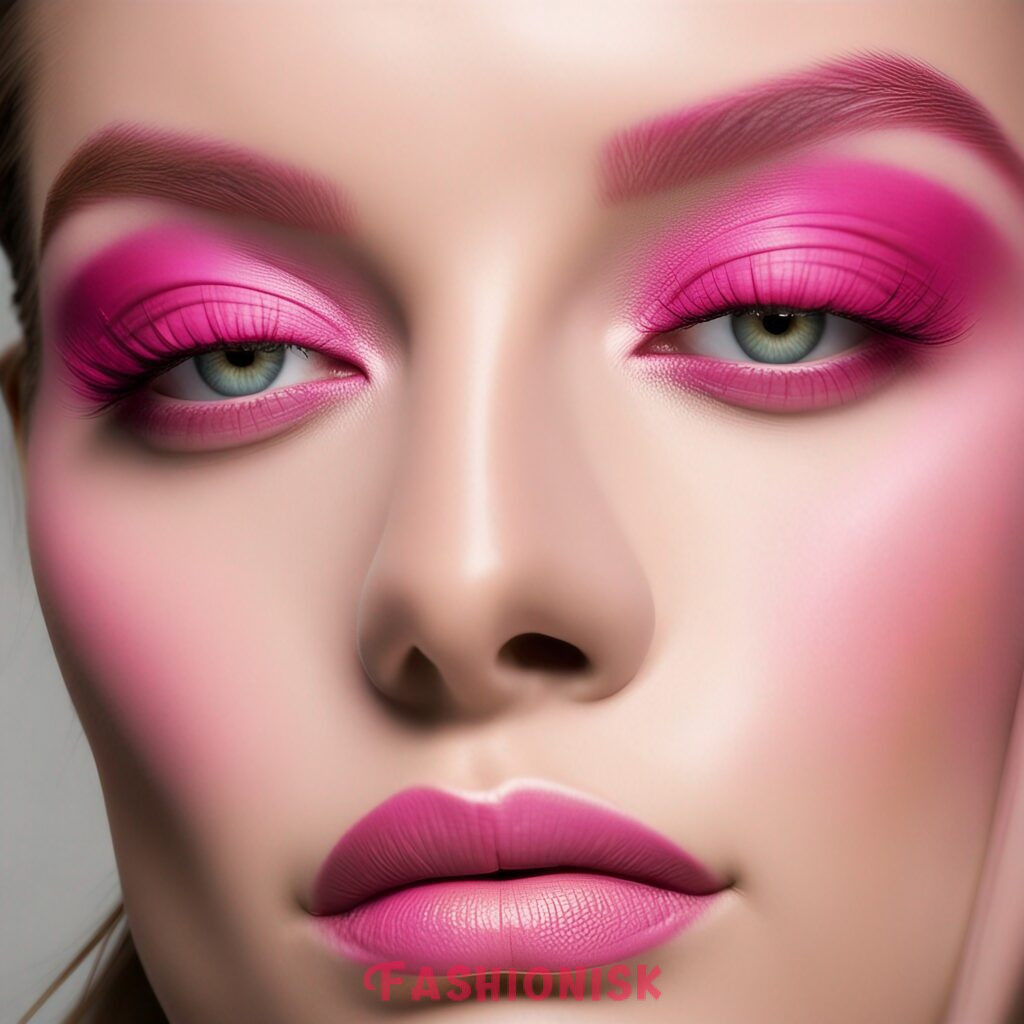 Cut Crease Eye Makeup
This technique involves applying a contrasting shade of eyeshadow to the crease of the eye and 'cutting' it sharply for a bold definition. The result? Your eyes pop with depth and intensity. It may seem tricky, but with the right guidance, anyone can master it.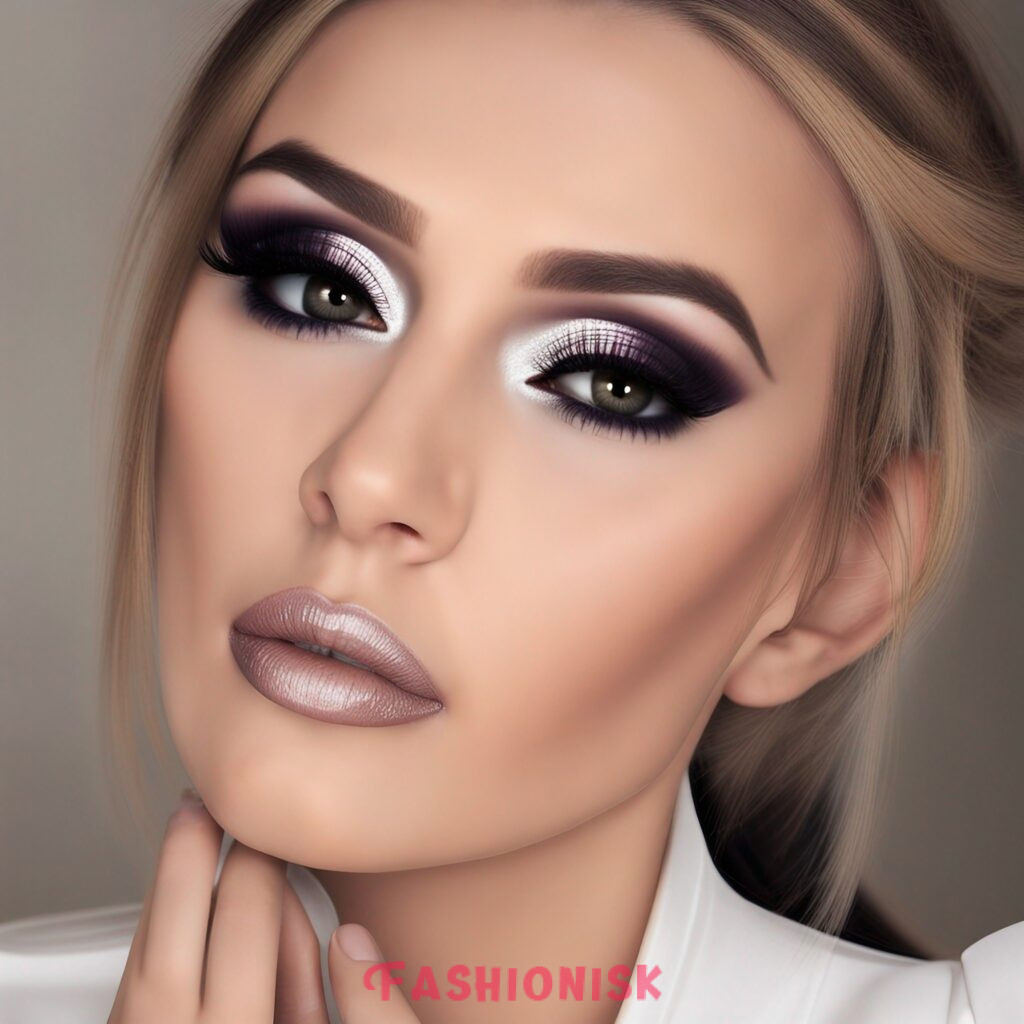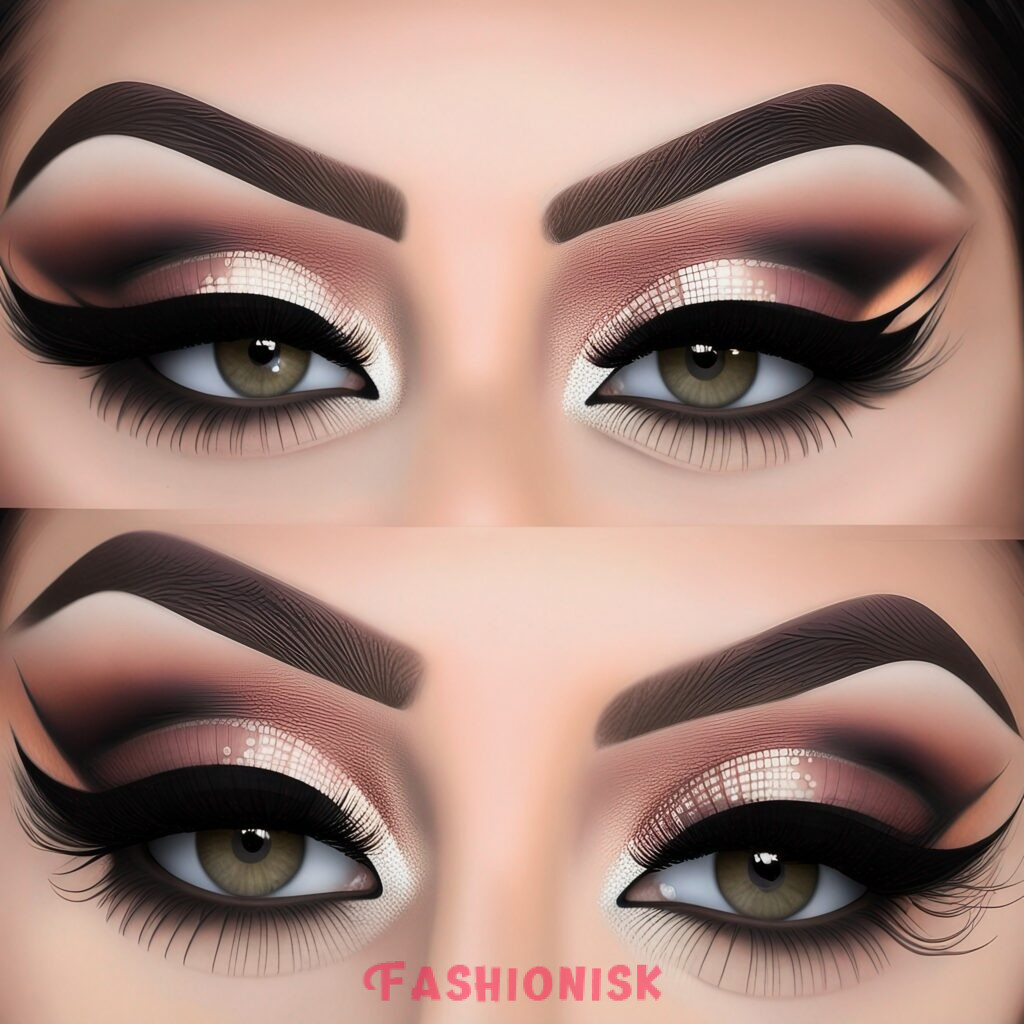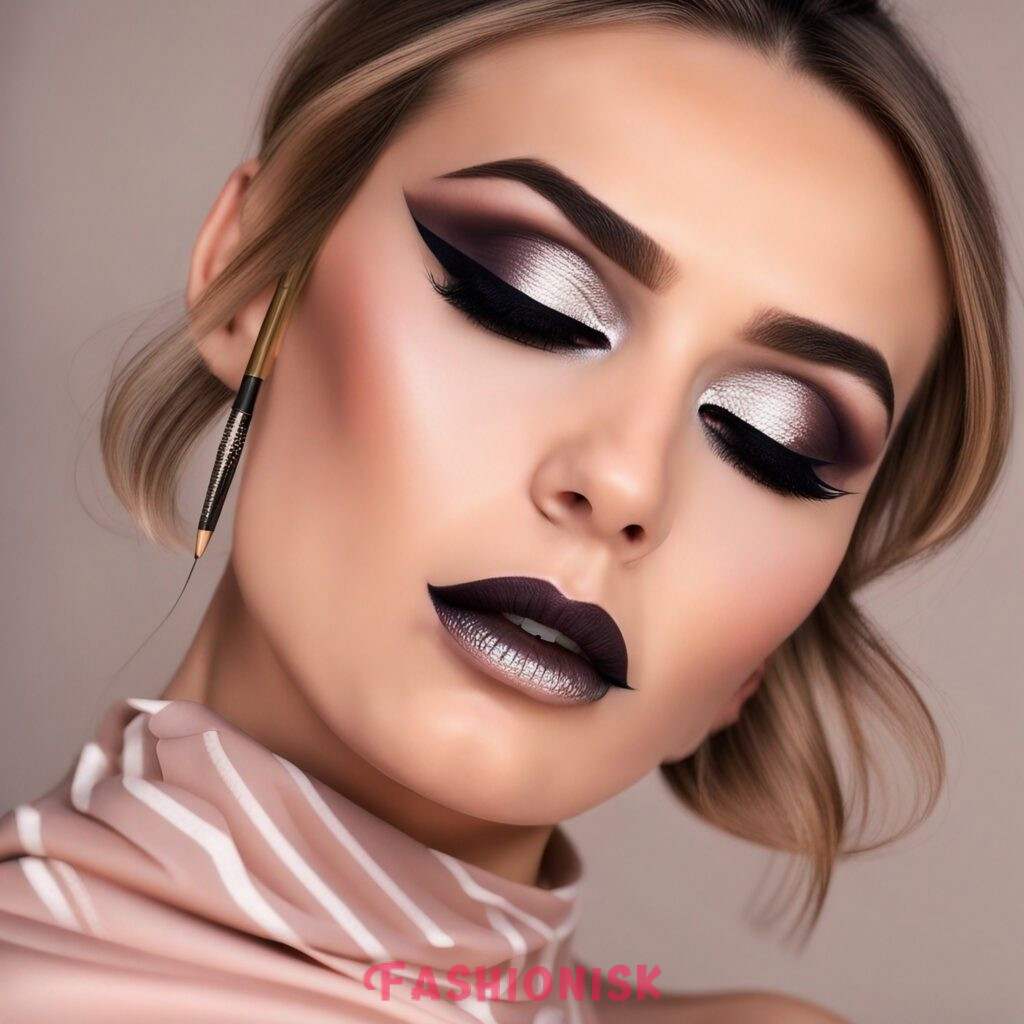 Blue Eye Makeup
This style can range from a soft pastel wash to a deep, dramatic smoky eye. Blue eye makeup is about experimenting with shades and textures to create stunning looks. From cobalt to turquoise, each shade of blue has its unique charm. Are you ready to turn heads with your dazzling blue eyes?
Red Bridal Eye Makeup
Traditional yet captivating, this style suits brides who desire a bold and regal look. The rich shades of red can create a statement, complementing the grandeur of the bridal attire. But remember, it's all about balance.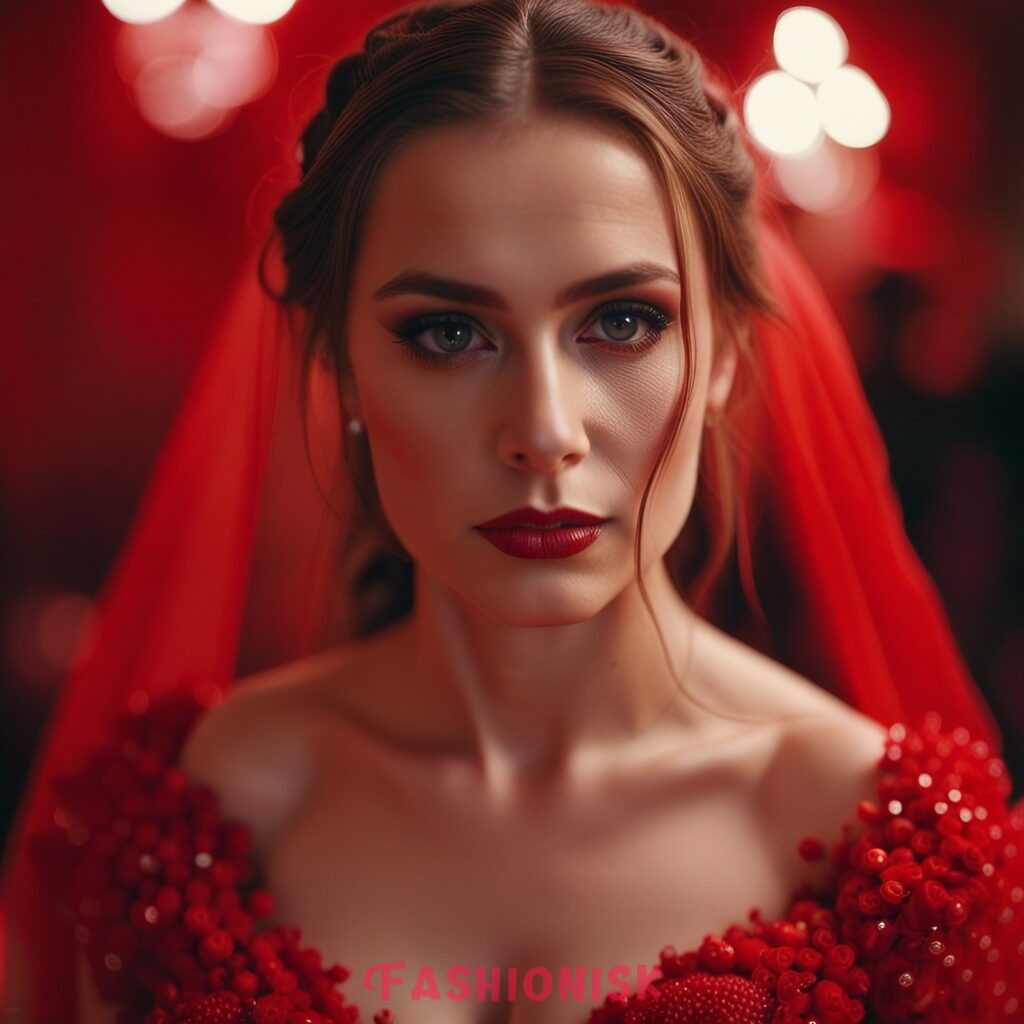 Nude Eye Makeup
This style focuses on using neutral tones that match or subtly enhance your skin tone. It's a classic look, ideal for everyday wear or occasions where you want your natural beauty to shine. Despite its simplicity, a nude eye can make a powerful statement. Ready to master the art of nude eye makeup? Let's uncover the beauty of understated elegance together.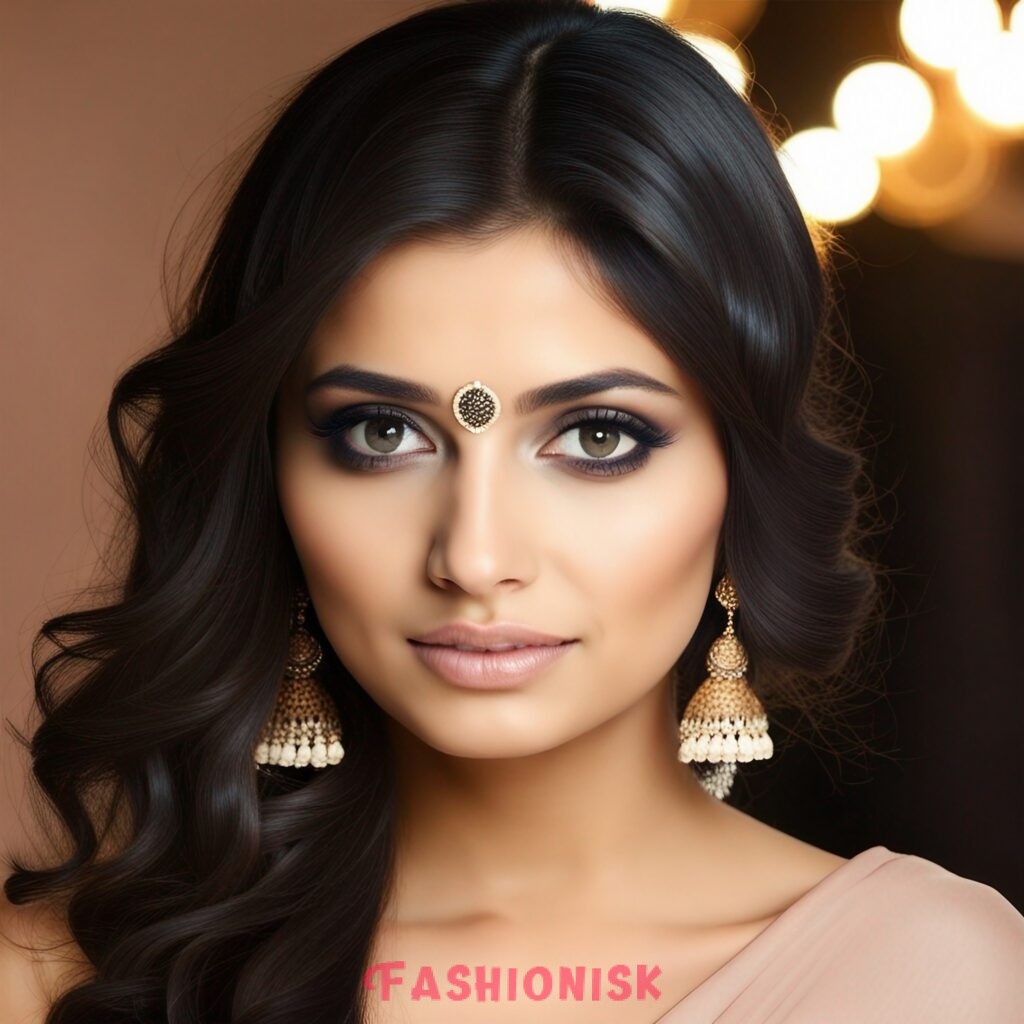 Green Eye Makeup
This unique style offers a refreshing departure from traditional colors. Whether it's an earthy olive or a bold emerald, green eye makeup can make a statement. It can offer a daring pop of color or a subtle hint of earthiness. Interested in trying this striking look?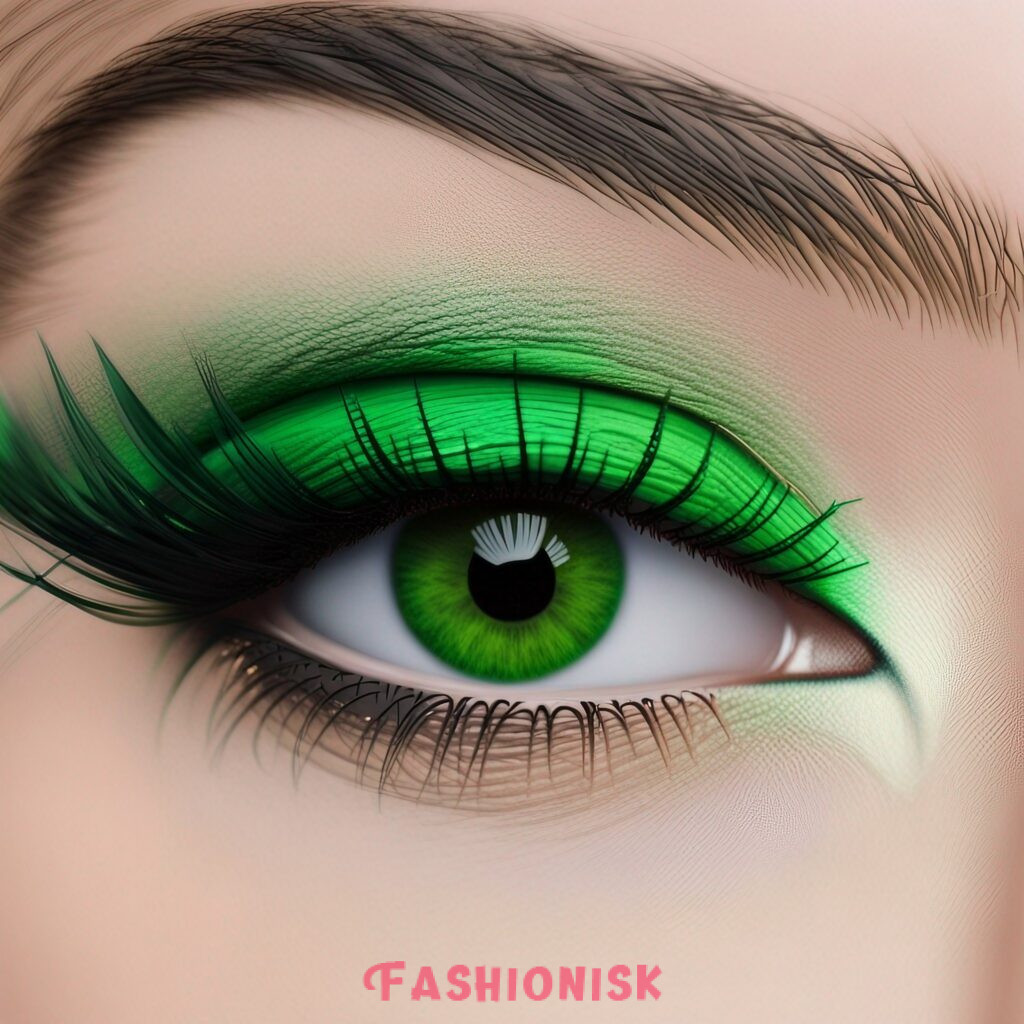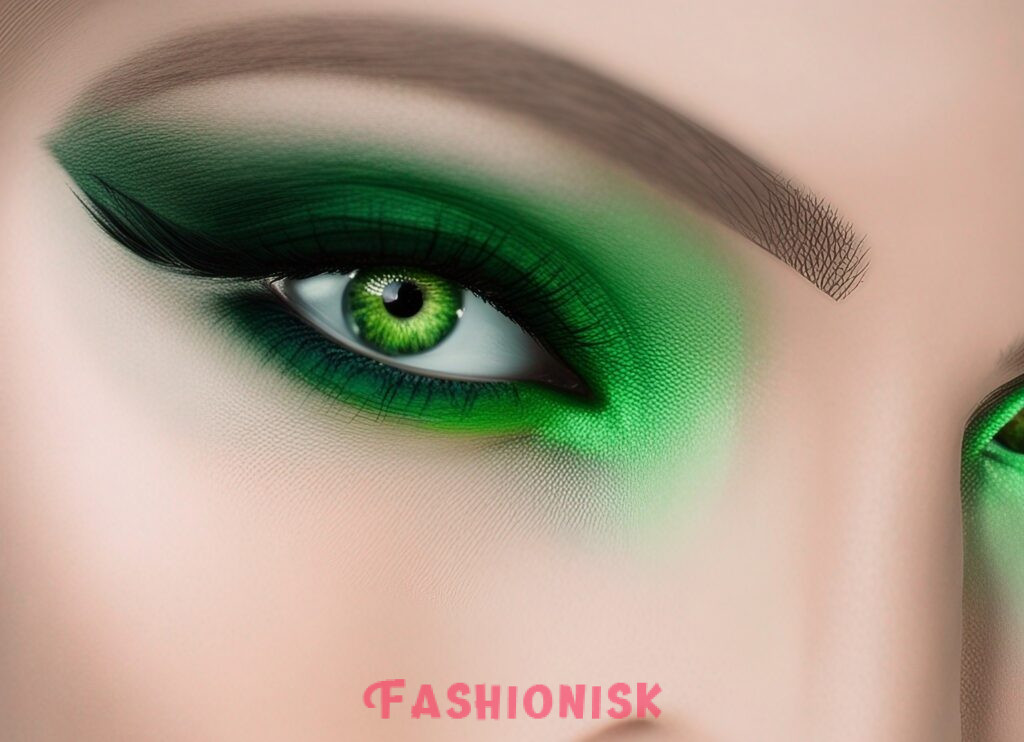 Black Eye Makeup
This timeless style provides a dramatic and intense look that is sure to turn heads. Often used in creating the iconic smokey eye, black eye makeup can add depth and intrigue to your look. Ready to experiment with this classic, bold style?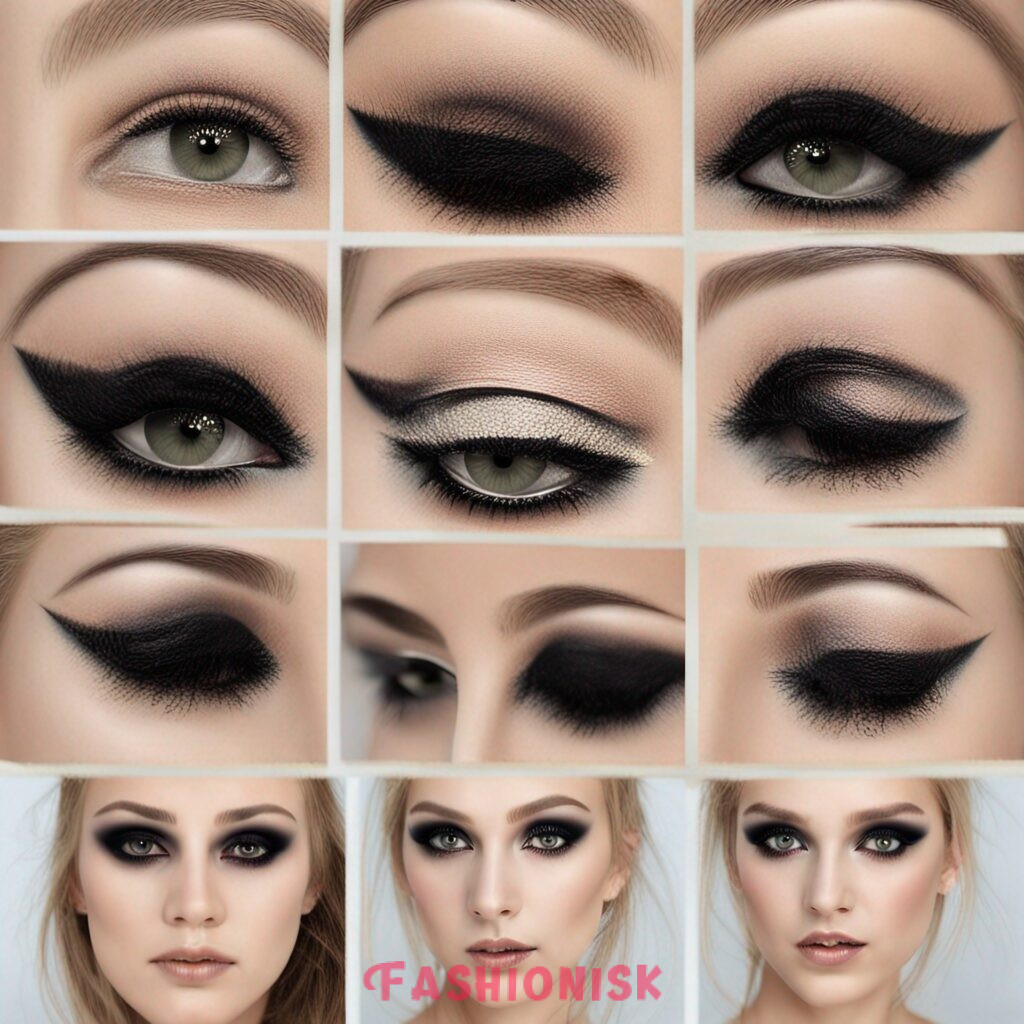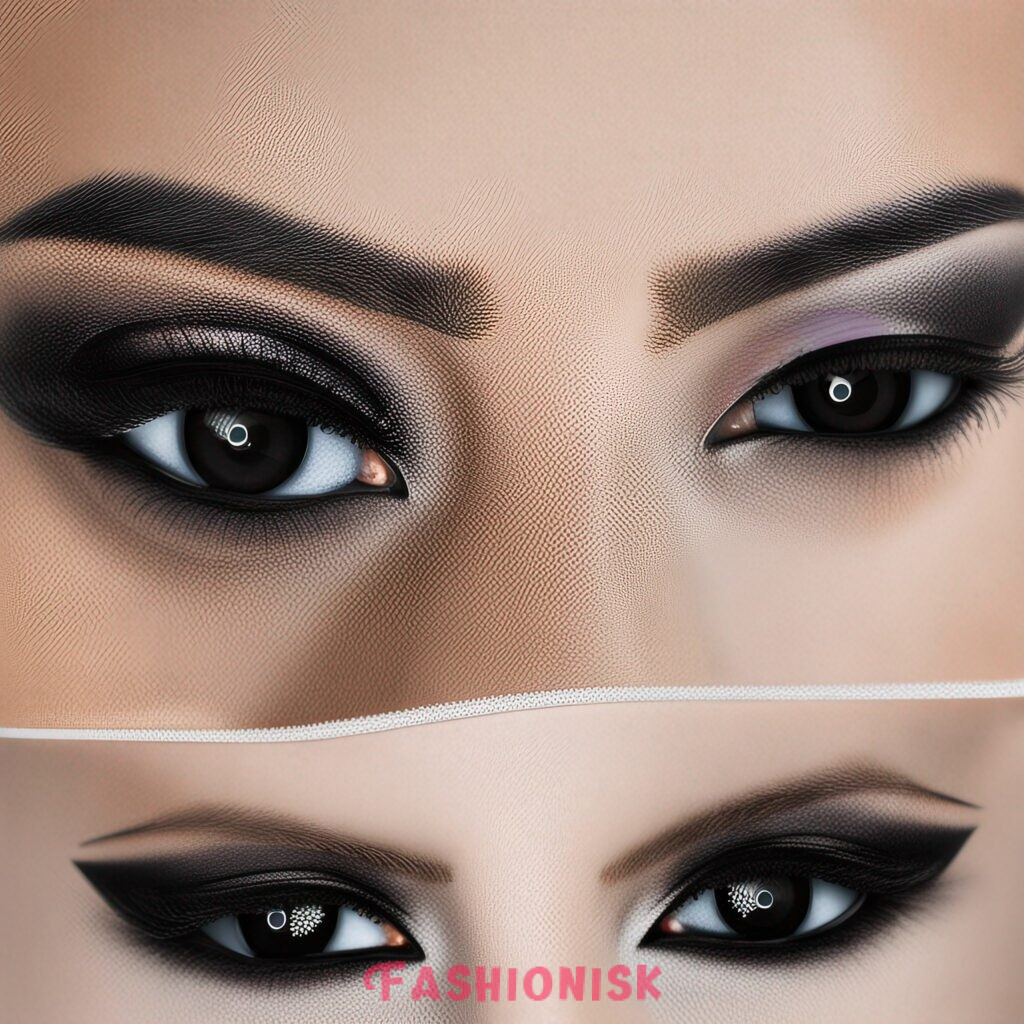 Halo Eye Makeup
This technique creates an illusion of brightness and openness by placing a lighter shade of eyeshadow in the middle of the eyelid. This style can add a pop of color while making your eyes appear larger and more defined. Curious about how to achieve this radiant look?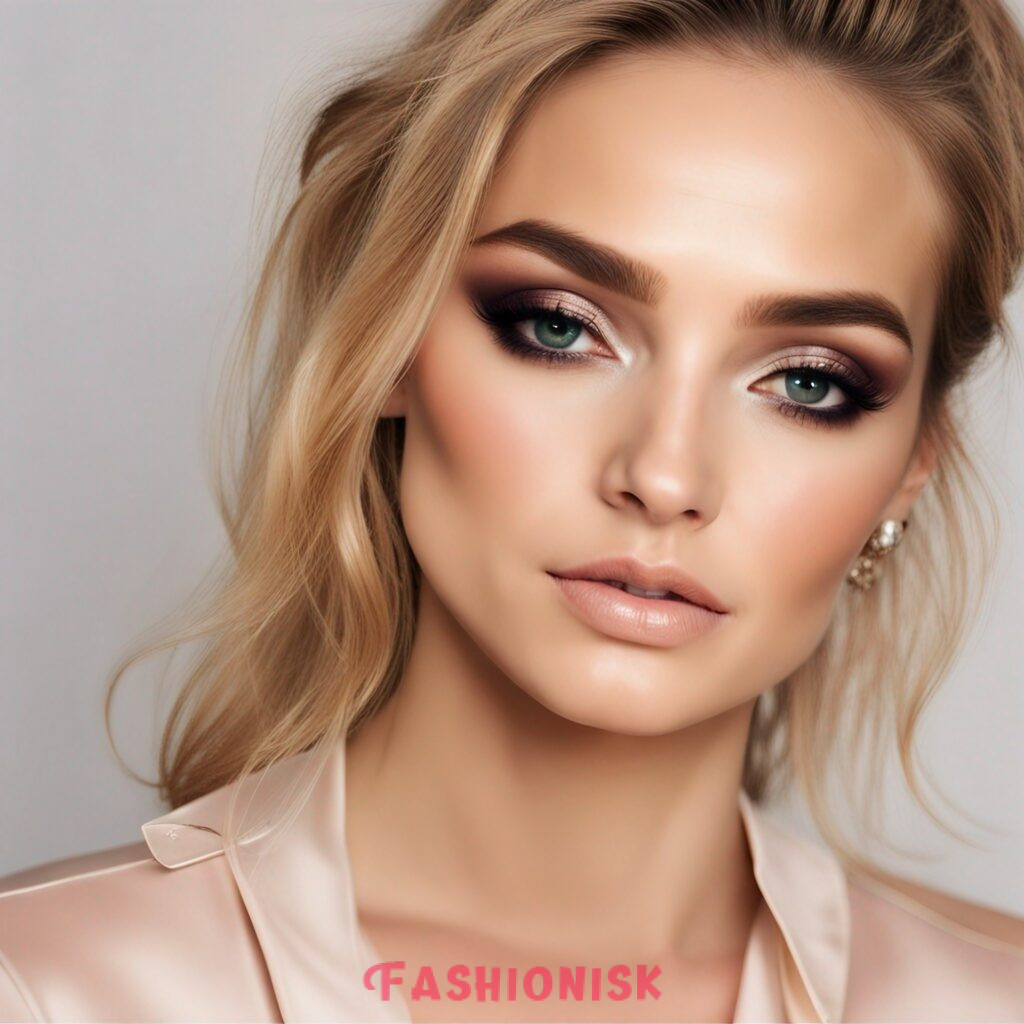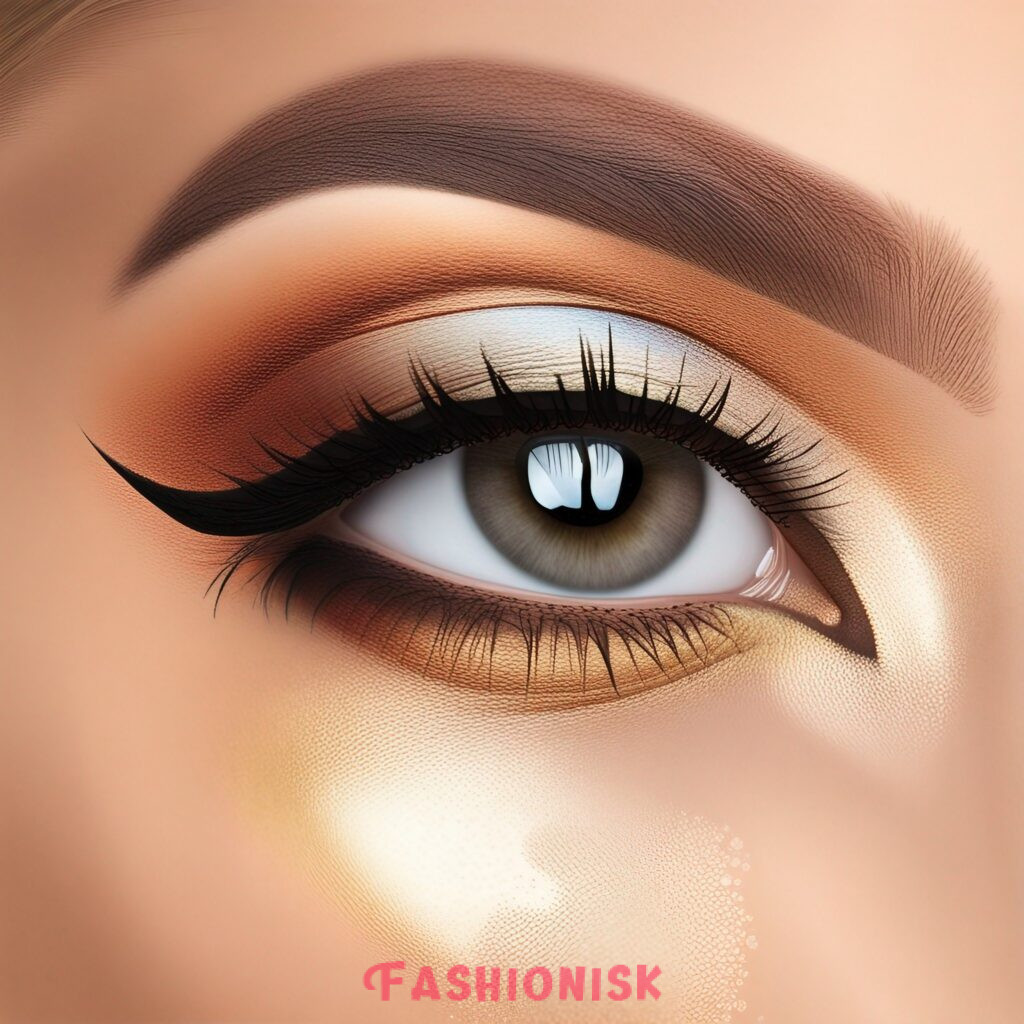 Korean Eye Makeup
This style focuses on enhancing natural beauty and often includes techniques that make the eyes appear youthful and bright. From aegyo-sal (eye bags) to puppy liner, Korean eye makeup offers a fresh perspective on beauty. Ready to try these unique techniques?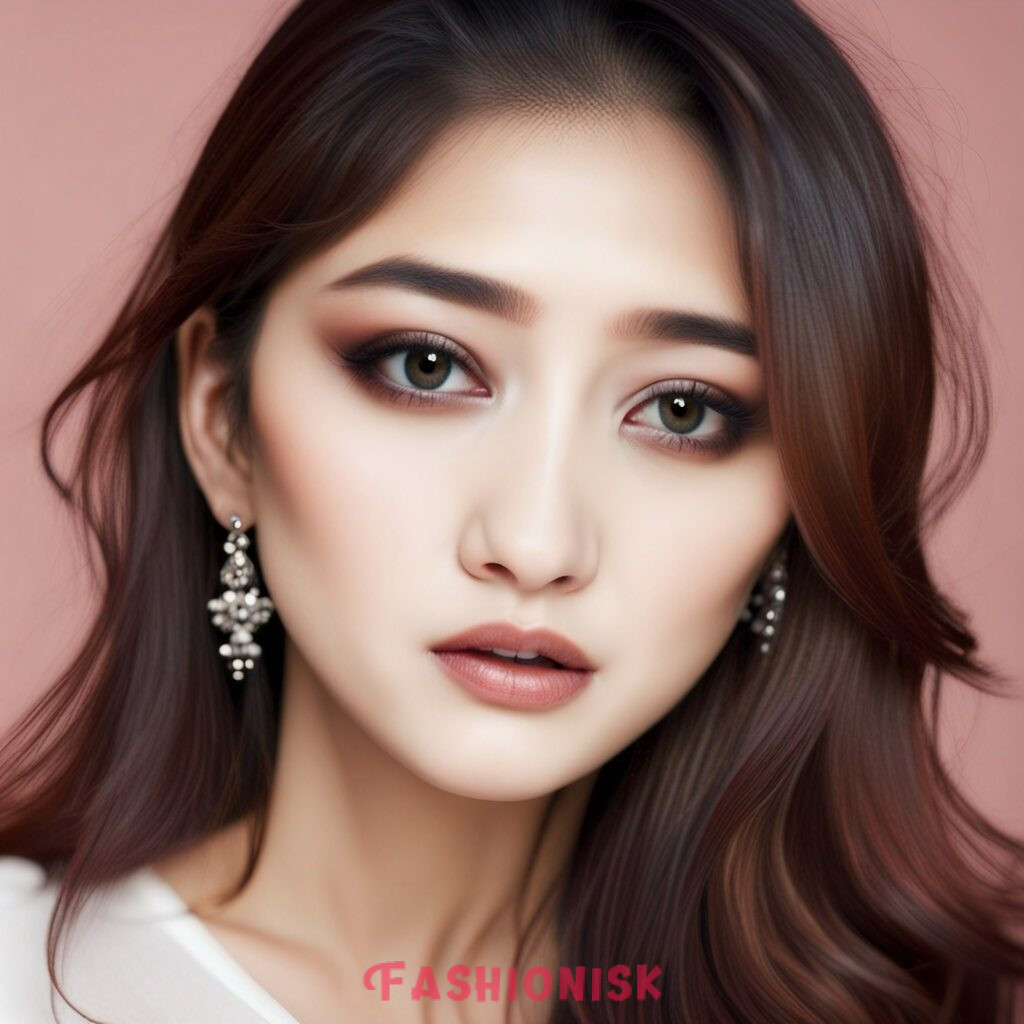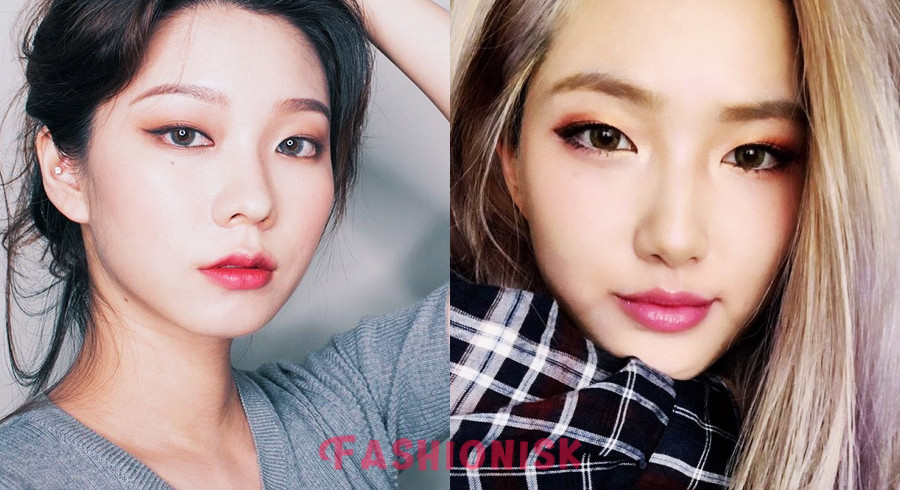 Cat Eye Makeup
This iconic style, characterized by its upward flick of eyeliner, creates a sultry and classic look. The cat eye can be soft and subtle for daytime or bold and dramatic for the evening. Looking to master this versatile style?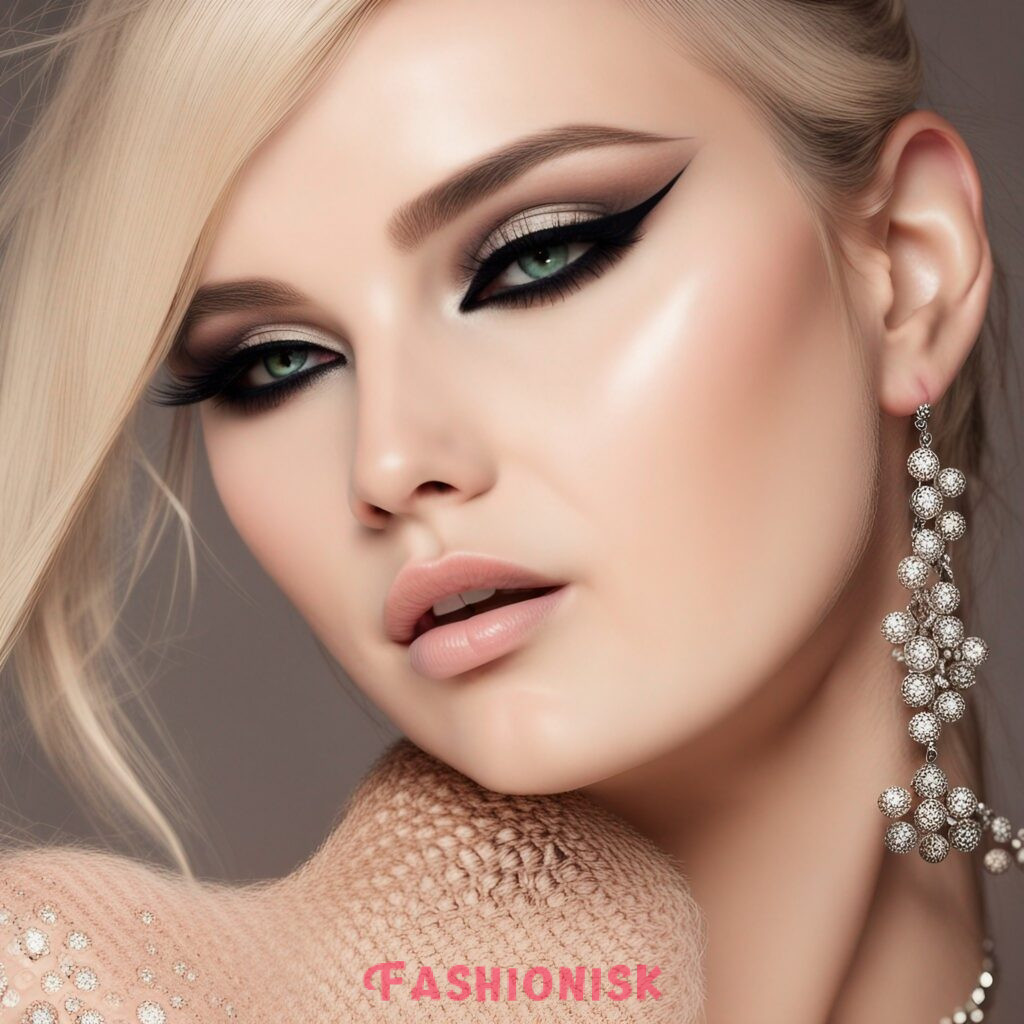 Frequently Asked Questions
How can I choose the right type of eye makeup for my eye shape?
Identifying your eye shape is the first step. Once you know your shape, you can use specific techniques and products to accentuate your features. For instance, winged eyeliner often complements almond-shaped eyes, while a smokey eye can enhance round eyes.
What are the main types of eye makeup products?
The main eye makeup products include eyeshadow, eyeliner, mascara, eyebrow products, and eye primer. Each product serves a unique purpose, from adding color and depth to defining and accentuating the eyes.
How do I create a natural eye makeup look?
A natural look focuses on enhancing your natural features using neutral tones. Choose an eyeshadow that matches your skin tone or is slightly darker, apply a thin line of eyeliner, and finish with mascara to define your lashes.
Conclusion
So there you have it. We have explored the vibrant world of eye makeup. From the subtle allure of nude makeup to the daring drama of black makeup we've seen a variety. We have also ventured into unique techniques like the cut crease and halo. Not to forget the cultural charm of Korean makeup and the timeless elegance of the cat eye look. Every style has its own charm. Each can make your eyes stand out. Remember to have fun as you experiment. After all makeup is an art. It's an expression of your personal style. Embrace the adventure and keep exploring. Happy styling!
People Also Searched For
Comments