#Women's Fashion
50+ Mehndi Designs For EID: A Celebration of Beauty and Tradition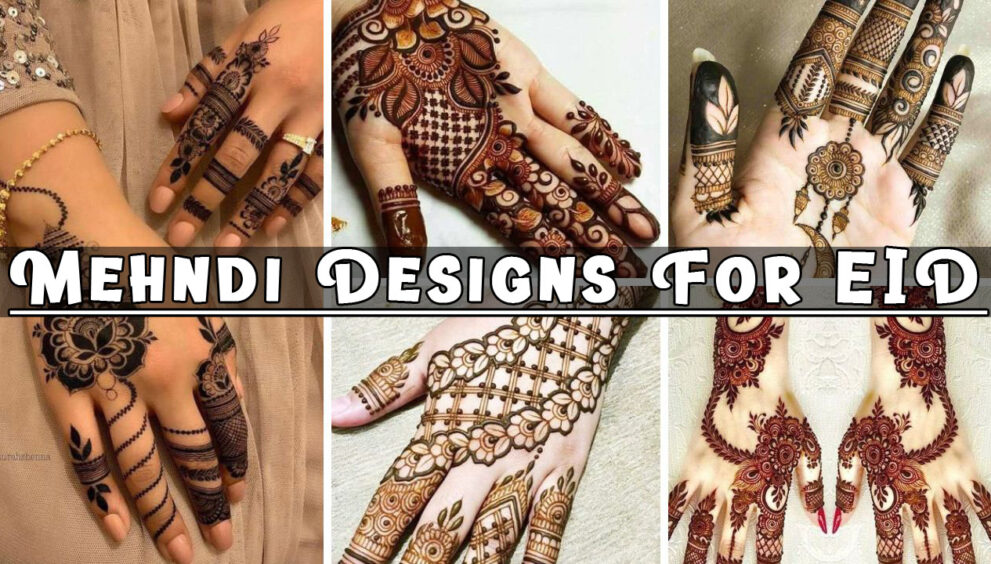 Eid is not just a festival. It's a day that marks joy, togetherness, and a deep-rooted cultural heritage. When we talk about Eid, a vivid image of delicious foods, vibrant outfits, and intricate Mehndi designs for EID come to mind. Mehndi or henna is an essential part of this festive occasion. It's not merely a temporary tattoo. It's a beautiful blend of cultural significance and aesthetic appeal.
Let's delve a bit deeper. The night before Eid, often termed "Chand Raat," is when excitement reaches its peak. Markets bustle with activity. Women and girls line up at stalls to get their hands and feet adorned with Mehndi. The distinct aroma of henna fills the air. Each year, new patterns and designs emerge, reflecting both tradition and modernity.
From floral motifs to geometric patterns, the choices are vast. Some prefer delicate designs while others go for bold and elaborate patterns. The beauty of Mehndi lies in its versatility. One can customize their design, infusing personal touches, ensuring it mirrors their personality and style.
But why is Mehndi so intertwined with Eid? It's more than just a decorative element. It's a symbol of joy, prosperity, and optimism. When applied, the darkening color of Mehndi is believed to bring happiness and love.
So, as Eid approaches, exploring the world of Mehndi Designs For EID becomes a journey. A journey that's filled with tradition, art, and passion. Let this Eid be an occasion where your hands tell a story – a tale of beauty, culture, and celebration.
Simple Mehndi Designs for EID
Eid is a festival full of splendor. But not everyone wants intricate patterns. Simple Mehndi designs hold their own unique charm. They are elegant and quick to apply. Also, they cater to those who love minimalism. Such designs let the beauty of basic patterns shine. From subtle florals to basic geometric shapes, they stand out in their own right. If you're someone seeking understated elegance, simple Mehndi design is your answer this Eid.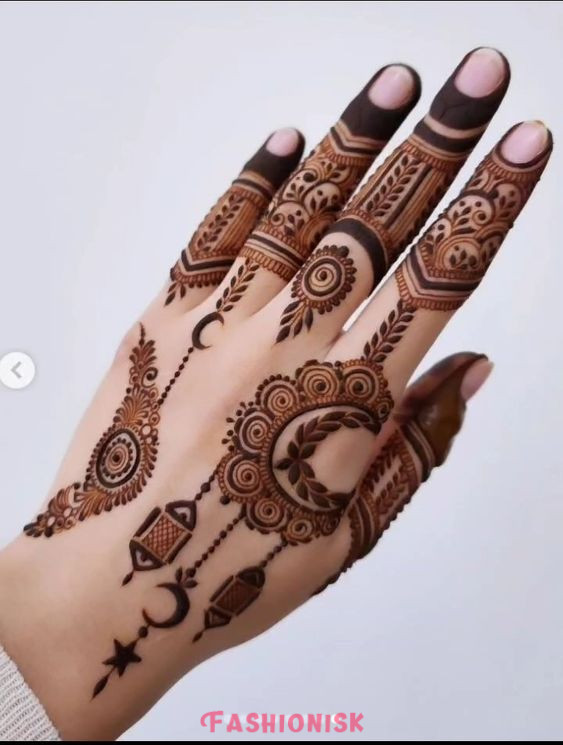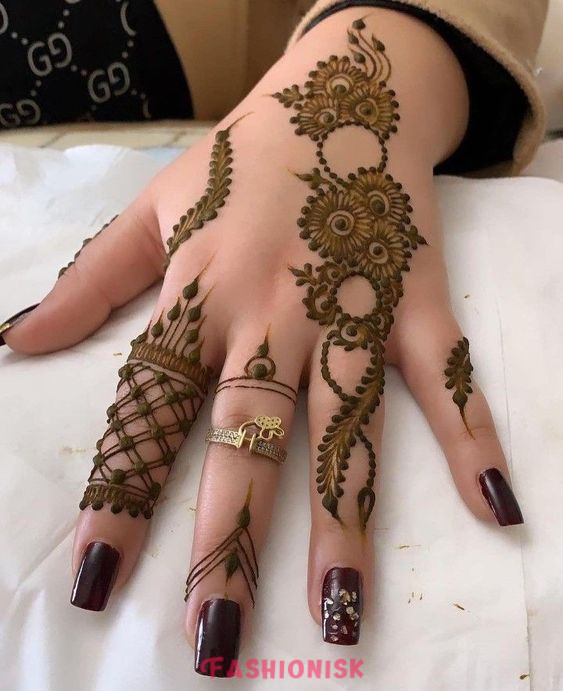 Special Mehndi Design for EID
Eid calls for something special. It's not just about festivity. It's about making moments memorable. Special Mehndi designs capture this spirit. They are crafted with care. Each design holds significance. They are more than just patterns on hands. They reflect stories, emotions, and celebrations. When you want your Mehndi to be the talk of the day, go for a special design. Let your hands be the highlight of your Eid celebrations.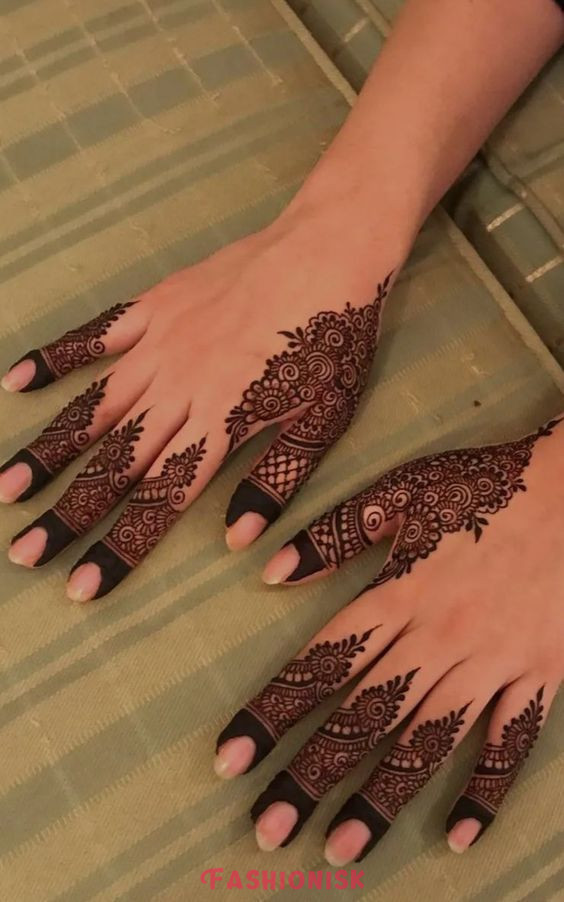 Easy Mehndi Designs for EID
Not everyone is a Mehndi maestro. Yet everyone wants to indulge in the henna tradition. Enter easy Mehndi designs. They are user-friendly and are perfect for beginners. They don't compromise on beauty. From simple vines to basic mandalas, they make Mehndi application a breeze. This Eid, don't let complexity deter you. Embrace easy Mehndi designs and join the festivities with flair.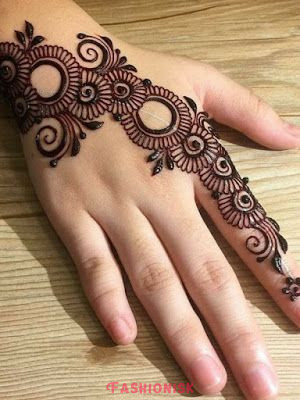 Front Hand Mehndi Design for EID
Our front hands are always visible. They are our expression tools. They deserve special attention. Front hand Mehndi designs focus on this aspect. They are designed to impress. They highlight the beauty of one's palms and fingers. From delicate wrist cuffs to full palm designs, they offer versatility. If you're looking to make a statement this Eid, front hand designs should be your go-to.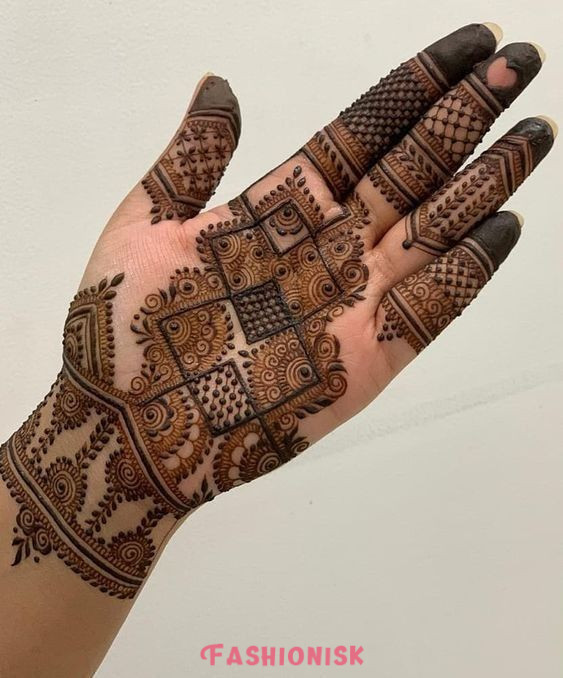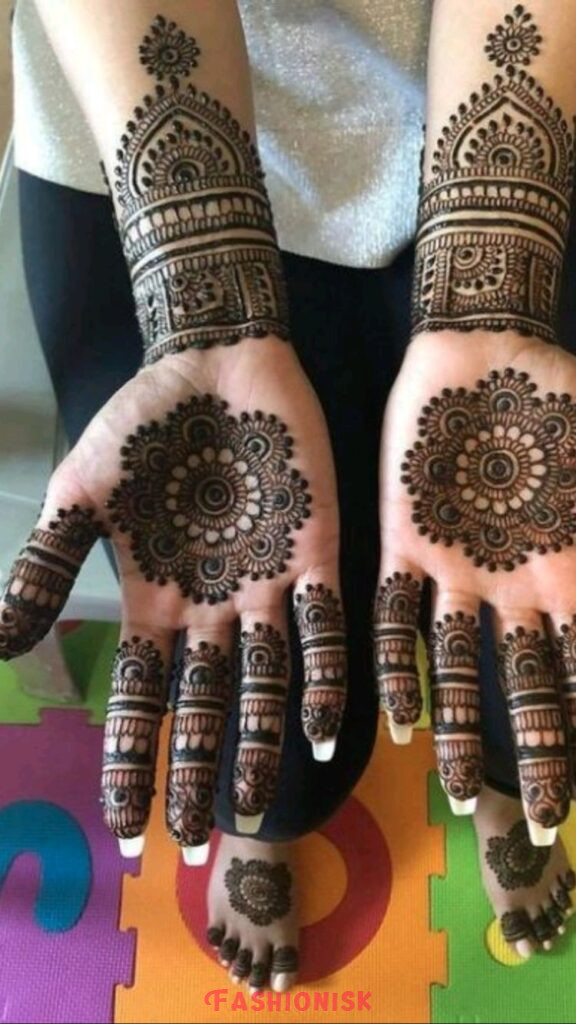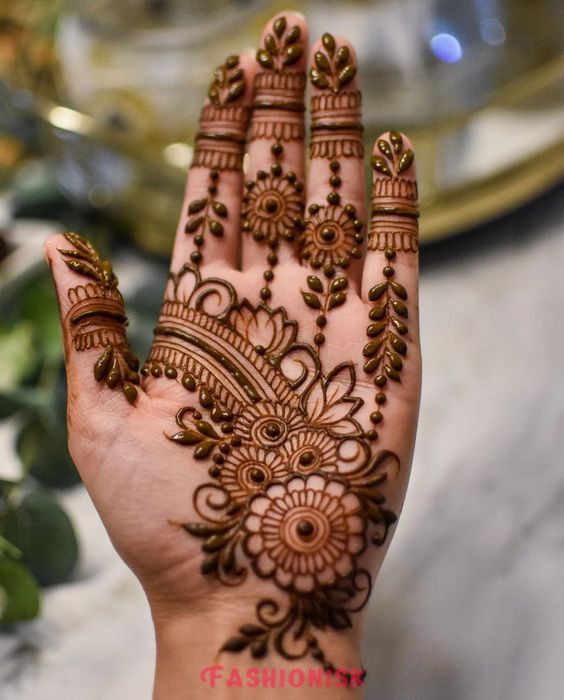 Best Mehndi Designs for EID
Eid is a grand affair. And the best deserves to be associated with it. The best Mehndi designs aren't just about aesthetics. They combine tradition with trend. They stand out. Also, they resonate with the wearer's personality. They capture the essence of the festival. When you choose the best designs, you opt for perfection. Let your hands showcase only the finest this Eid, making every moment picture-perfect.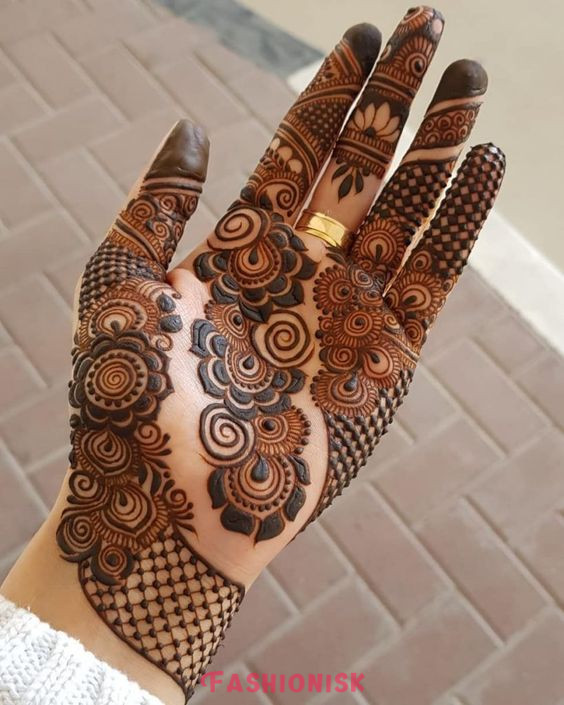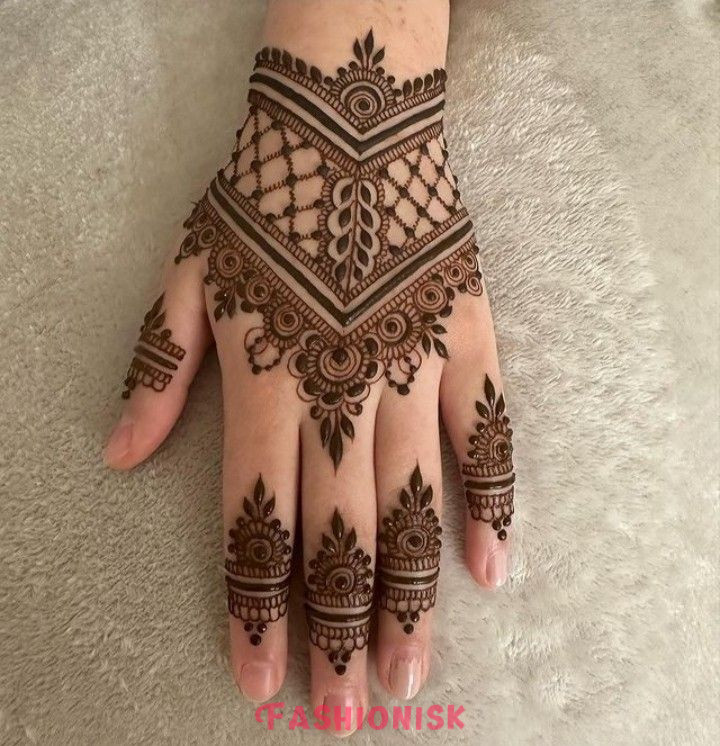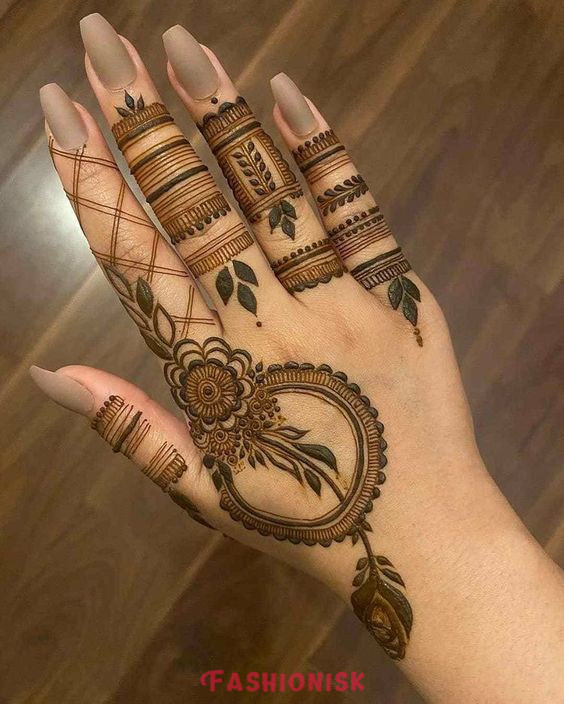 Pakistani Mehndi Designs for EID
Eid in Pakistan is a vibrant affair. The festivity is incomplete without Mehndi. Pakistani Mehndi designs stand out with their uniqueness. They blend traditional motifs with modern artistry. The designs often play with bold lines and intricate patterns. Each design tells a story. It captures the essence of the nation's rich culture. For those seeking authenticity, Pakistani Mehndi designs are a must-try.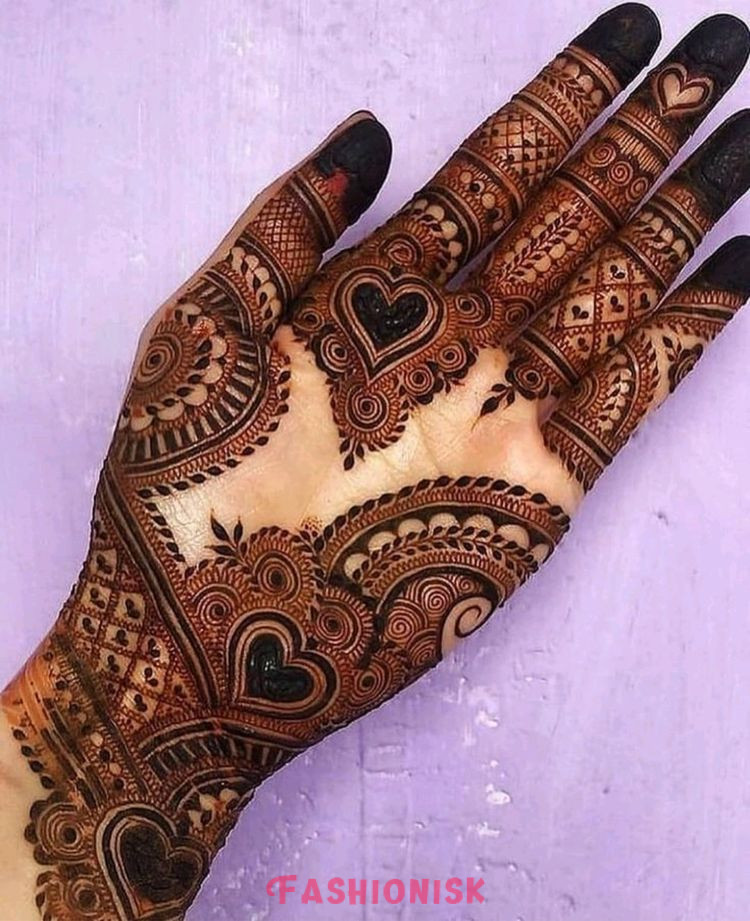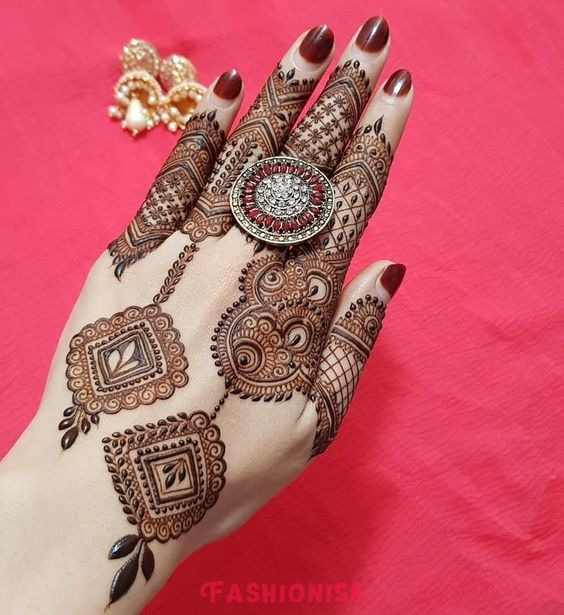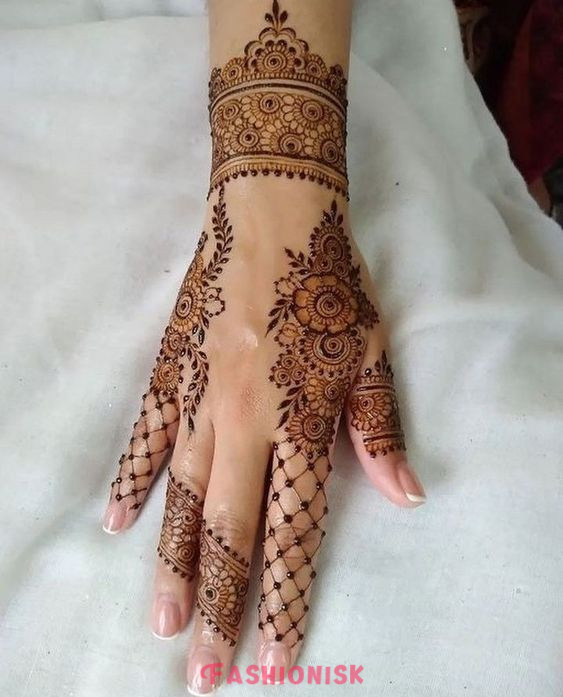 Beautiful Mehndi Design for EID
Beauty lies in the details. Especially when it comes to Mehndi. Beautiful Mehndi designs turn hands into masterpieces. They use delicate strokes and play with symmetry. They celebrate the charm of henna. Each swirl and dot adds to the allure. When hands speak louder than words, it's often because of a beautiful Mehndi design. This Eid, let the beauty of henna art mesmerize all.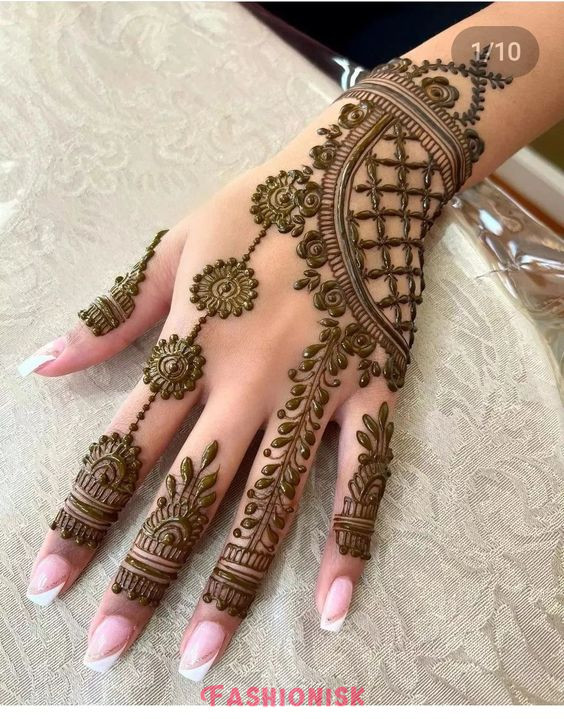 Latest Mehndi Design for EID
Trends evolve. So does Mehndi art. The latest Mehndi designs are a testament to innovation. They merge age-old tradition with contemporary style. They cater to the modern enthusiast. Yet they don't lose their roots. These designs are fresh. They are captivating. They are what everyone is talking about. This Eid, staying updated means choosing the latest Mehndi design.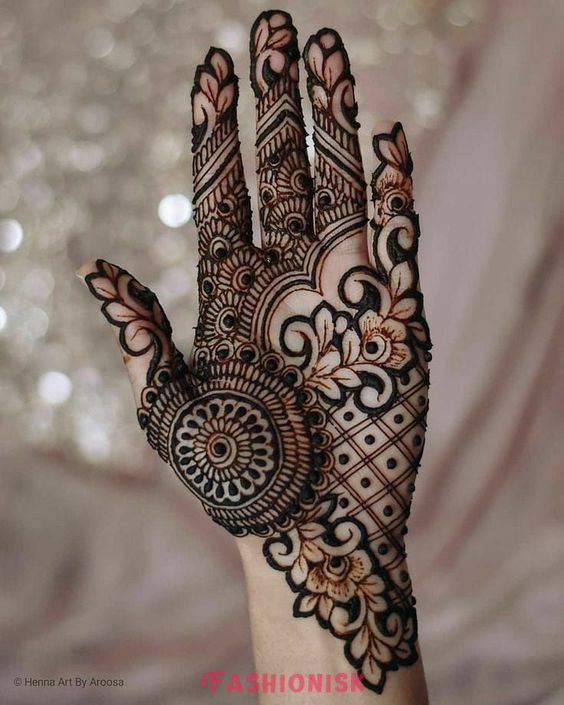 Full Hand Mehndi Designs for EID
Full hand Mehndi designs are a grand gesture. They envelop the hand in art. From wrist to fingertips, they cover every inch. They are for those who adore henna. They make a bold statement, reflect dedication to the craft. Mehndi Designs are intricate and demand attention. And rightly so. Opting for full hand designs this Eid means embracing the art in its full glory.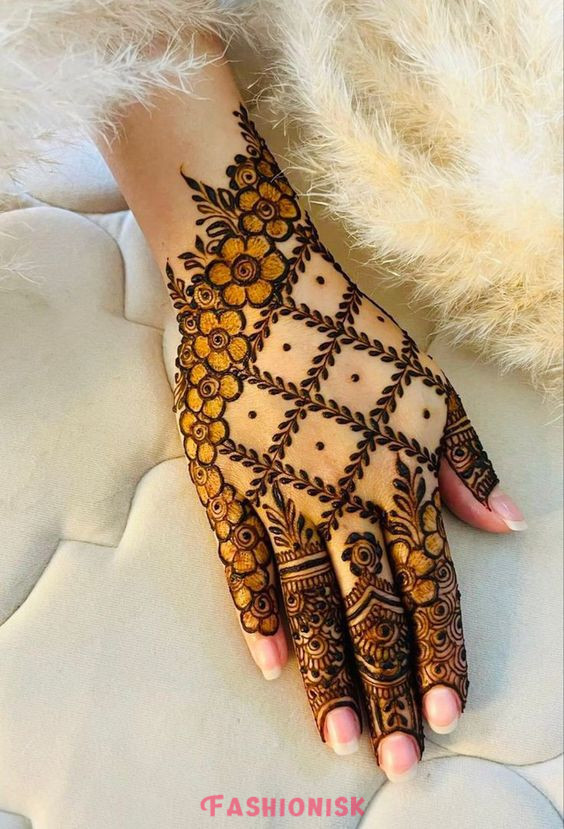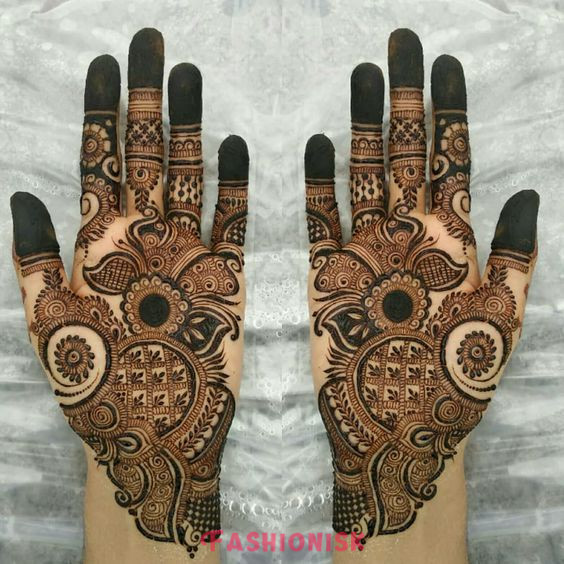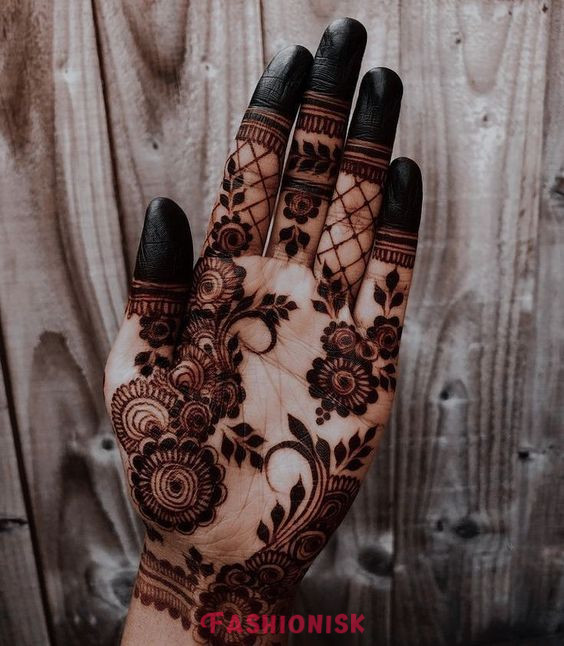 EID Mehndi Designs for Kids
Kids light up Eid with their innocence. Their joy is infectious. And their excitement for Mehndi is unparalleled. EID Mehndi designs for kids are special. They are fun, playful and often incorporate their favorite elements. Be it a butterfly, a star, or a cute little flower. These designs are simple yet delightful. Letting kids enjoy their henna moment makes Eid even more memorable.
Ensuring EID Mehndi Magic: Tips to Care for Your Design
Choose high-quality, natural henna for a richer stain.
Before application, cleanse your skin to remove oils and dirt.
Let the Mehndi dry completely; avoid touching or smudging.
Keep the henna on for 6-8 hours or overnight for best results.
Avoid water contact for the first 12 hours post-application.
Gently scrape off dried henna rather than washing it off.
Apply a mixture of lemon juice and sugar to enhance the stain's longevity.
Moisturize regularly with a natural oil like coconut or olive oil.
Steer clear of chlorinated water as it fades the Mehndi faster.
Avoid excessive scrubbing or exfoliation during the initial days.
Frequently Asked Questions
What are the latest trends in Mehndi Designs For EID?
The latest trends include geometric patterns, minimalistic designs, wrist cuffs, and intricate floral motifs combined with modern elements.
How long should I keep the henna on to get a dark stain for Eid?
For a darker stain, keep the henna on for 6-8 hours or even overnight.
Is it safe to use black henna for Mehndi designs?
No, black henna often contains harmful chemicals like PPD. Always opt for natural, organic henna for safe application.
How can I make my Eid Mehndi design last longer?
Avoid water for the first 12 hours, moisturize with natural oils, and refrain from excessive scrubbing or using harsh soaps.
Can I design my own Mehndi for Eid?
Absolutely! Mehndi art is versatile, and you can infuse personal touches to create unique designs that resonate with your style.
EID Elegance: Crafting Stories with Mehndi Designs
In wrapping up, it's clear that Eid and Mehndi go hand in hand. Each design tells a tale of tradition, creativity, and individuality. As the festival approaches, let's embrace the charm of Mehndi. Explore new patterns. Celebrate age-old designs. Cherish the moments of laughter and bonding as henna gracefully graces our hands. With each passing Eid, the art of Mehndi evolves. And so does the joyous spirit of this splendid festival. Let our hands be the canvas that portrays the essence of Eid every year.
People Also Searched For
Comments