#Women's Fashion
Top 40 Engagement Mehndi Designs for the 2023 Bride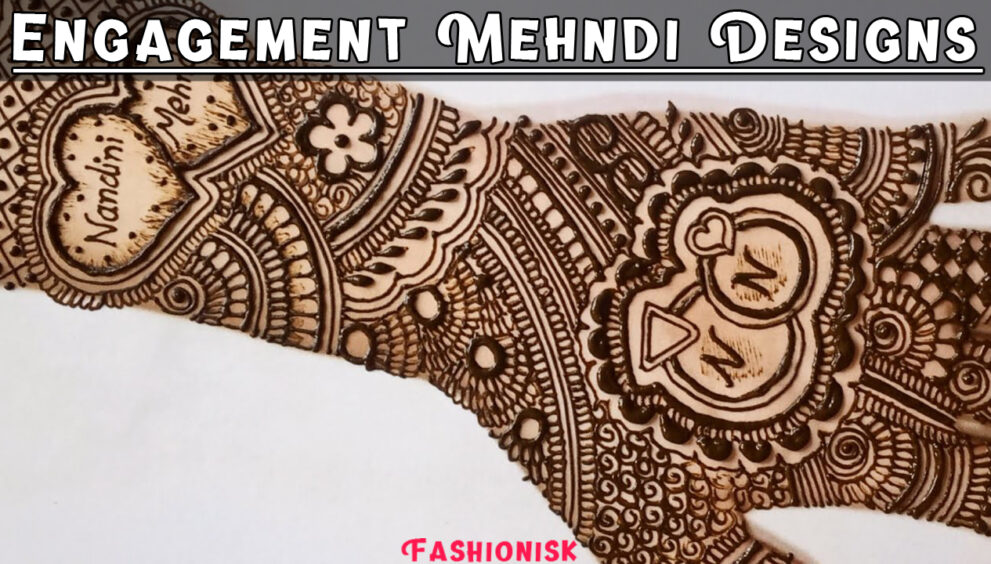 Getting ready for an engagement ceremony is a thrilling time. Among the many aspects that need attention, one important detail stands out. That is the art of Engagement Mehndi Designs. It marks the start of a new journey. It's a period of promise and anticipation.
These designs play a crucial role. They are not just about aesthetics. They also symbolize the couple's bond. Every stroke of henna is a tale of love. Each detail is a celebration of unity.
Ring Ceremony Mehndi Designs range from simple to complex. They can mirror traditional motifs or modern styles. This flexibility allows brides to express their personality. They can choose a design that reflects their love story.
Understanding the significance of these designs is essential. It helps to appreciate the beauty of this art form. It also makes the process of choosing the right design more meaningful.
In the following posts, we will dive into the world of Engagement Mehndi Designs. We will explore their diversity and meaning. So join me as we embark on this fascinating journey together. This exploration will be an enriching experience. It will offer a fresh perspective on this age-old tradition.
Ring Ceremony Mehndi Design for Engagement Bride
ing ceremonies are special. They mark a significant moment in a couple's life. The exchange of rings is a promise of commitment. But there is another element that adds charm to this event. It's the Ring Ceremony Mehndi Design.
These designs are not just beautiful. They add an extra layer of significance to the event. They mirror the symbolic ring exchange with henna art. The designs often feature intricate patterns of rings. These patterns can include the couple's initials. Or they might showcase love symbols. These designs make the bride's hands an artwork. An artwork that tells a story of love and commitment.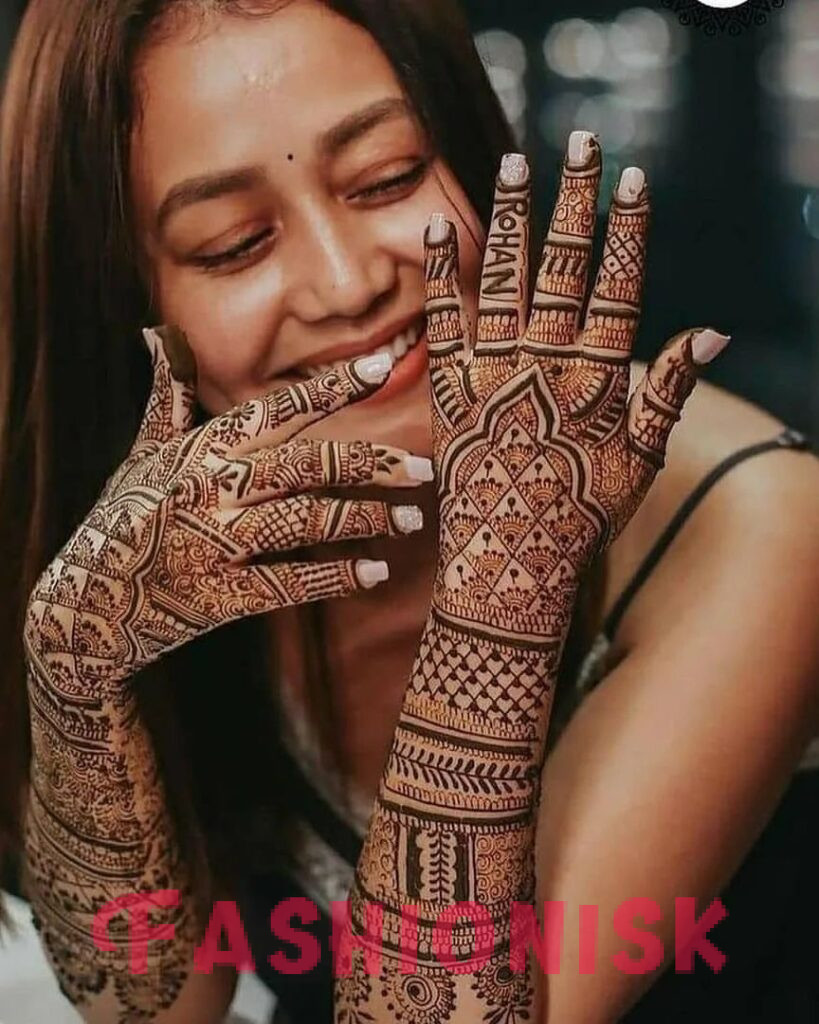 Traditional Indian Design
Rooted in the rich culture of India, these designs are a treat for the eyes. Each pattern is complex and intricate, showcasing a deep connection with Indian heritage. Crafted with precision, the designs feature peacocks, flowers, and paisleys. Traditional Indian Design embraces our roots and takes us on a journey of the past.
Arabic Floral Design
Drawing inspiration from the Middle East, these designs hold their own charm. Bold flowers and leaves are their trademarks. The designs are generally large, eye-catching, and filled with empty spaces, giving them a distinctive beauty. Arabic Floral Designs symbolize natural beauty and the free spirit of love.
Moroccan Geometric Design
Echoing the fascinating architecture of Morocco, these designs capture attention. They employ geometric shapes like squares, triangles, and circles. Each pattern is unique, and when applied with precision, they come together to form a mesmerizing masterpiece. Moroccan Geometric Design is a fusion of art and mathematics.
Contemporary Minimalistic Design
This is the era of minimalism and this design is a testimony to that. Less is indeed more with these designs. They feature delicate lines, simple patterns, and plenty of open spaces. Contemporary Minimalistic Designs reflect the modern bride's desire for simplicity and elegance.
Paisley Pattern Design
These designs stand out for their iconic teardrop-shaped motifs. They are often filled with intricate designs and can be found in various sizes within a mehndi design. Paisley Pattern Design adds a touch of tradition to the modern mehndi narrative.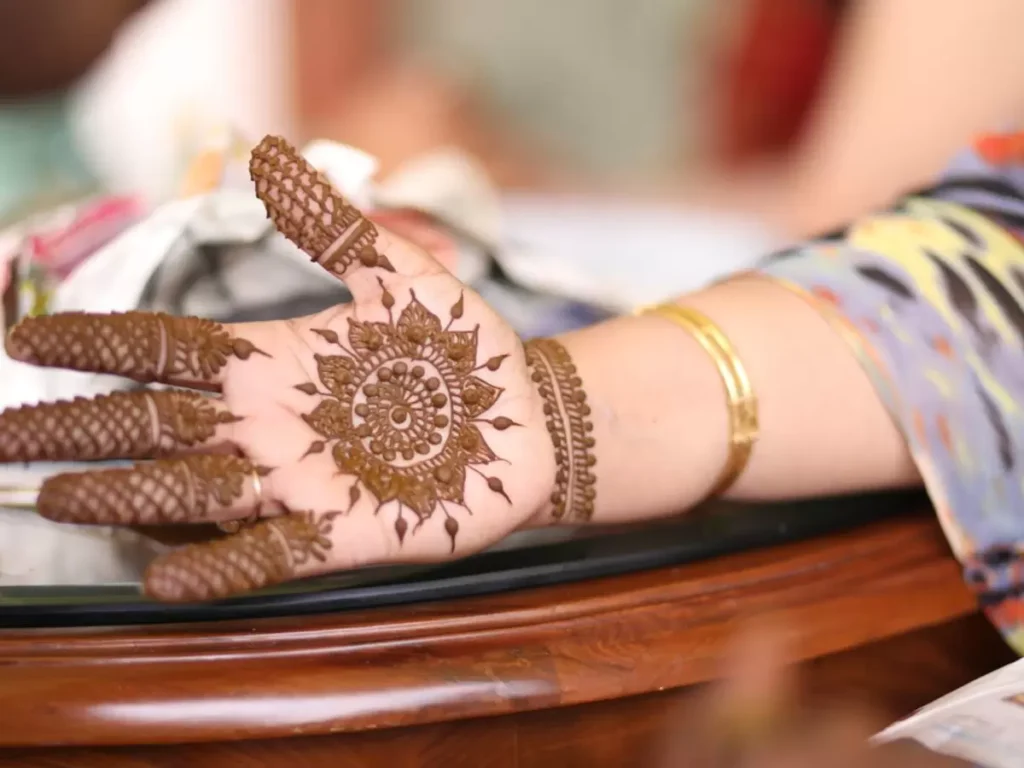 Bride and Groom Portrait Engagement Mehndi Designs
These designs are all about personal touch. They display beautiful portraits of the couple within the mehndi, turning the design into a personal love story. Bride and Groom Portrait Designs make every mehndi session truly unique and memorable.
Mandala Art Design
Rooted in spiritual symbolism, it uses circular patterns to represent unity and harmony. Each layer of the circle can hold different designs, from petals and dots to intricate patterns, making each mandala unique. Mandala Art Designs beautifully blend spirituality and artistry.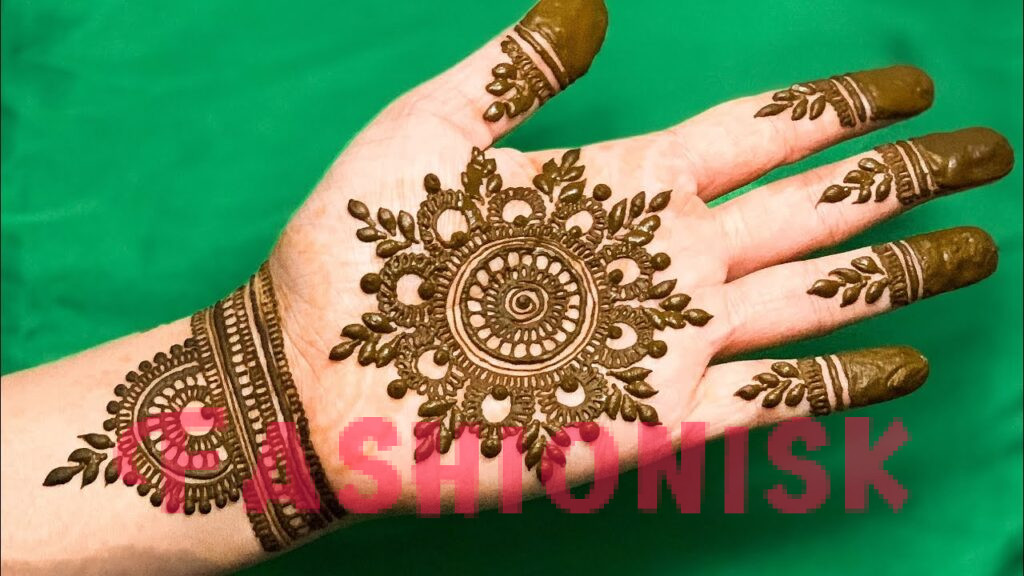 Peacock Feather Design
Embodying grace and elegance, these designs incorporate the stunning beauty of a peacock feather. Each detail, from the eye of the feather to its layered plumes, is depicted intricately, making it an epitome of fine art. Peacock Feather Designs truly reflect the grandeur of nature.
Intricate Lace Glove Design
It's a timeless choice for brides. It offers the appearance of wearing a lace glove made entirely of henna. The design features detailed patterns that flow from the wrist to the fingers, giving a look of elegance and sophistication. Intricate Lace Glove Designs redefine beauty with their attention to detail.
Heart-shaped Design
These designs are all about expressing love. The heart, a universal symbol of love, is the focal point. It is usually embellished with detailed patterns, making the design even more captivating. Heart-shaped Designs celebrate love in its purest form.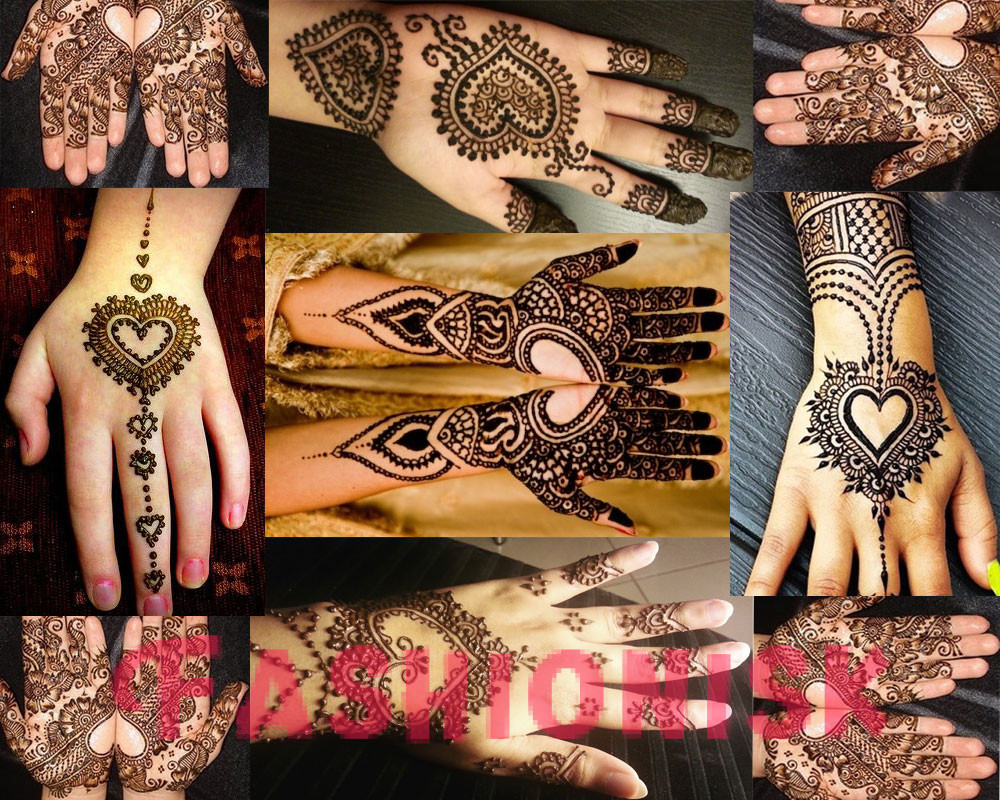 Ring-themed Design
Symbolizing the commitment of engagement, these designs often feature intricate patterns of rings. They can also include the couple's initials or symbols of love, making them more personalized. Ring-themed Designs beautifully mirror the symbolic exchange of rings.
credit: Saba
Fine Lines and Dots Design
They are an example of minimalism and precision. This design style uses delicate lines and tiny dots, creating a light and subtle effect. Despite their simplicity, they can form stunning patterns. Fine Lines and Dots Designs offer a minimalistic yet elegant approach to henna art.
Raja-Rani Engagement Mehndi Designs
A favorite among brides, this design showcases the portraits of a king (Raja) and queen (Rani) as the main elements, symbolizing the groom and bride. Every pattern tells a tale of royal love, reflecting the union of two souls. Raja-Rani Designs are a blend of tradition, artistry, and romance.
Personalized Story Design
These designs are personal narratives told through henna. They can depict how the couple met, their special moments, or even shared hobbies. Every pattern tells a different chapter of the couple's story. Personalized Story Designs make the mehndi ceremony a celebration of personal love stories.
Mughlai Design
Originating from the times of Mughals, these designs are known for their distinct style. They feature intricate, detailed patterns and neat layouts, often portraying the grandeur of the Mughal era. Mughlai Designs are a choice for brides looking for a touch of royal elegance.
Checkered Pattern Engagement Mehndi Designs
This design features checkered patterns that can be filled with different motifs. They create a beautiful contrast with the intricate patterns surrounding them. Checkered Pattern Designs offer a unique combination of simplicity and complexity.
Elephant Motif Design
These designs incorporate the majestic animal as a central motif. Elephants are symbolic of strength, wisdom, and prosperity in many cultures. Elephant Motif Designs resonate with brides seeking a powerful symbol in their henna art.
Lotus Motif Design
The lotus, a symbol of purity and beauty, is the heart of these designs. Each lotus pattern can be surrounded by other elements like vines and dots, adding depth to the design. Lotus Motif Designs combine natural beauty with the spiritual symbolism of the lotus flower.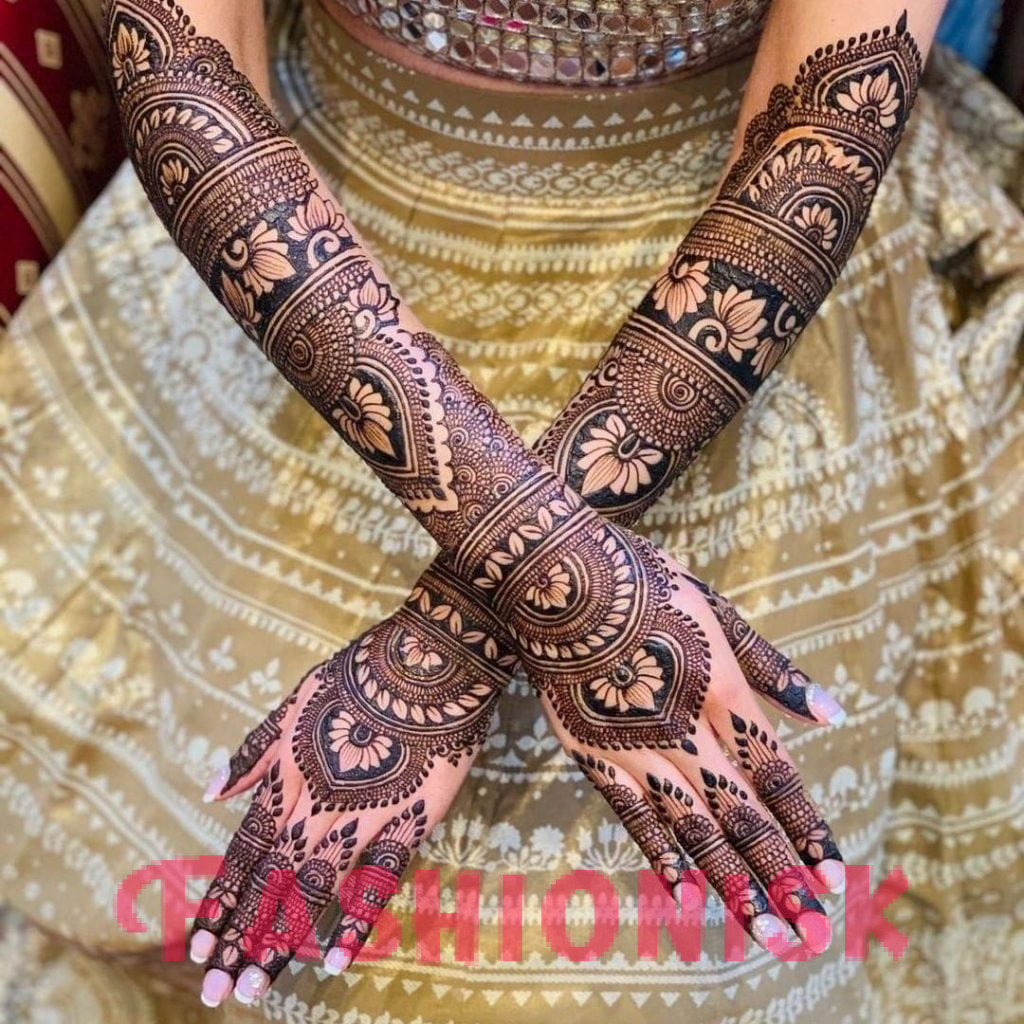 Jewelry Inspired Engagement Mehndi Designs
As the name suggests, these designs mimic the beauty of various jewelry pieces. They can resemble bracelets, rings, or even intricate hand chains. Jewelry Inspired Designs bring glamour and elegance right to the fingertips, offering a unique blend of tradition and modernity.
Bird Motif Design
These designs highlight various bird motifs. Birds symbolize freedom and love, and when intricately designed in mehndi, they become an artistic expression. Bird Motif Designs offer a touch of nature and can be a unique pick for bird lovers.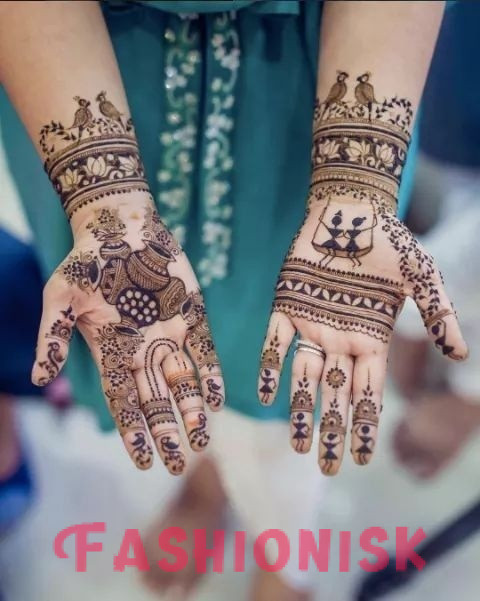 Latest Engagement Mehndi Design
Trends in henna art keep changing. New designs emerge. They capture the pulse of modern times. Yet, they retain the essence of tradition. This is the beauty of the Latest Engagement Mehndi Designs.
The recent trends are about personalization. They blend traditional motifs with modern aesthetics. Some brides prefer minimalist designs. Others love intricate patterns. The choice of design reflects the bride's personality. It adds a unique touch to the engagement ceremony. The Latest Engagement Mehndi Designs are about expressing yourself. They are about marking the start of a new journey in a way that resonates with you.
Floral Vine Design
This design uses various flowers and leaves connected by beautiful vines. The patterns can extend from the fingers to the wrist, creating a continuous flow. Floral Vine Designs give an impression of natural elegance and are a timeless classic in henna art.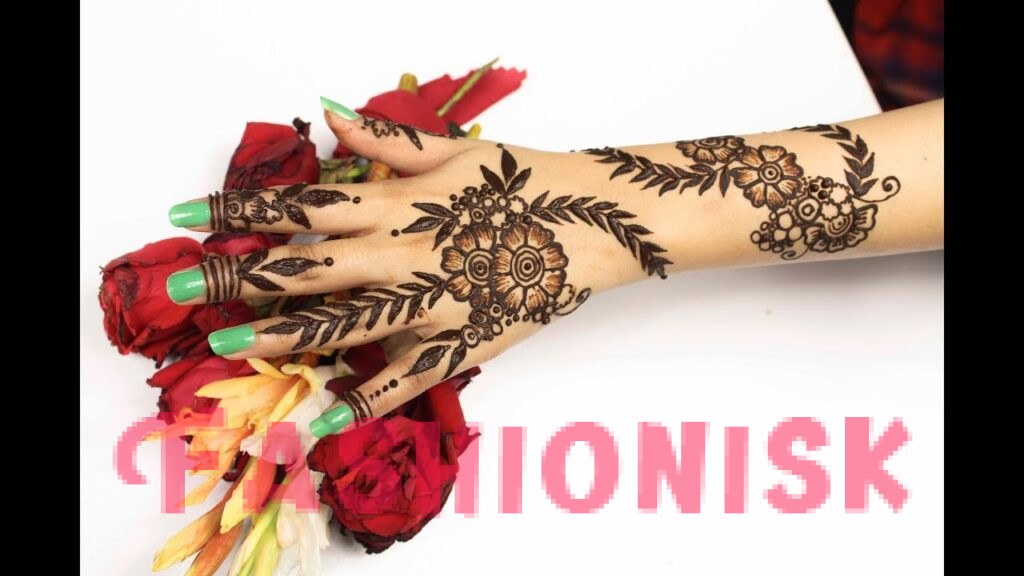 Diagonal Striped Design
This design employs diagonal stripes filled with different patterns. These can include dots, floral motifs, and more. The stripes create a visually striking look that sets it apart. Diagonal Striped Designs are perfect for those who want a unique twist in their mehndi.
Leaves and Vine Design
Here, the designs are inspired by nature, with vines and leaves playing a key role. The fine detailing of leaves gives a realistic look and adds a natural charm. Leaves and Vine Designs are ideal for nature lovers and those who prefer a natural theme.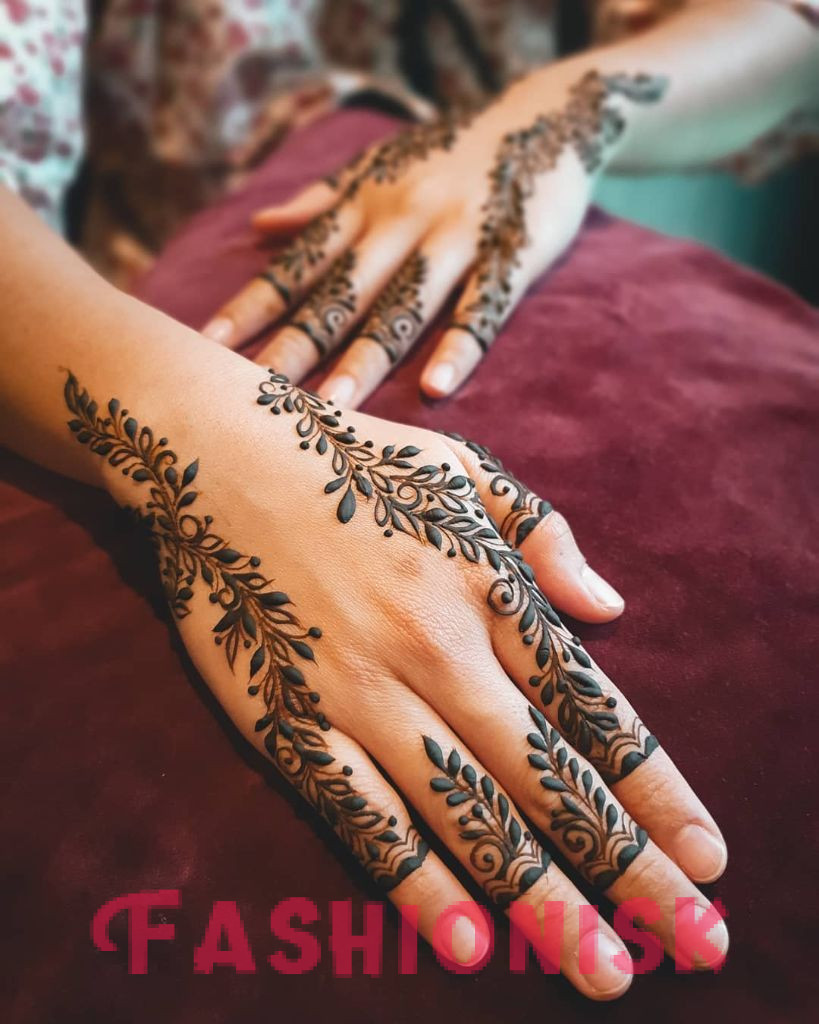 Dome-shaped Engagement Mehndi Designs
These designs incorporate the aesthetics of dome-like patterns, often found in Indian and Islamic architecture. The intricacy and symmetry of each dome create a visually appealing pattern. Dome-shaped Designs beautifully blend architectural influence with traditional henna art.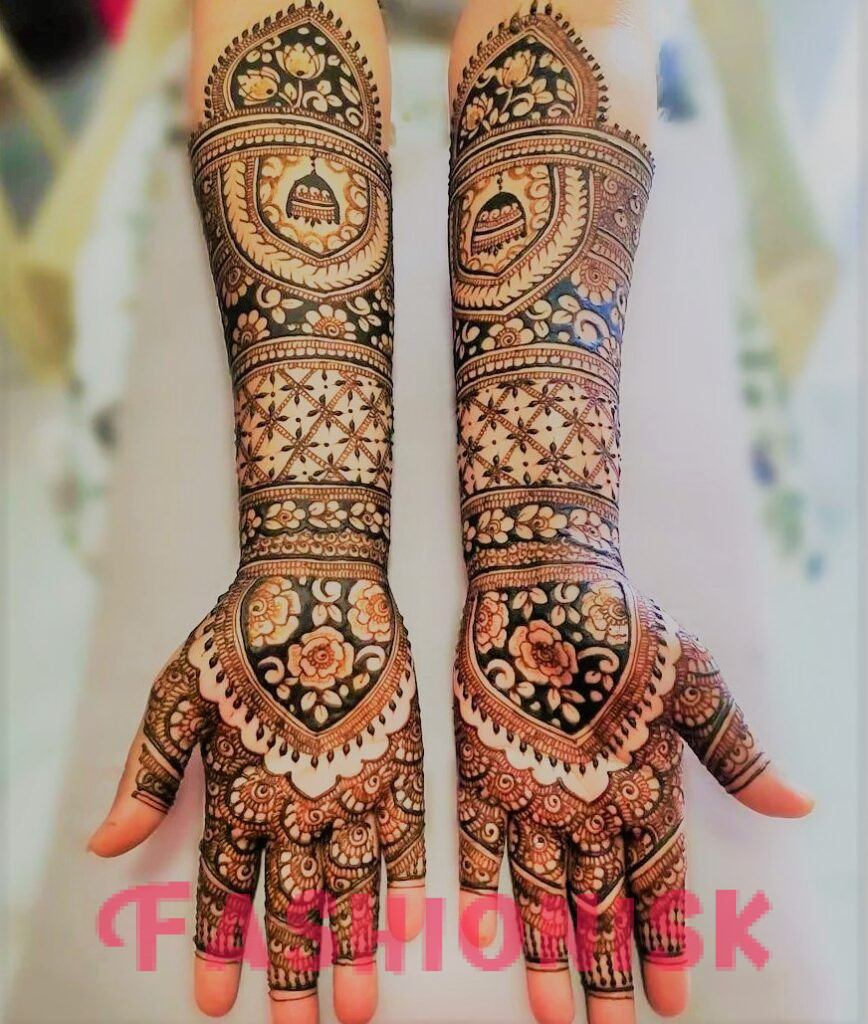 Spiral Design
These designs are marked by beautiful spirals. Spirals can be large, as the centerpiece, or smaller ones adorning the fingers and palms. Each twist and turn adds depth, creating an eye-catching pattern. Spiral Designs add a whimsical charm to the traditional mehndi designs.
Tikki Style Design
A classic in the mehndi world, this design centers around a large dot or circle, also known as 'Tikki'. From this central point, several patterns emerge, creating a radiant effect. Tikki Style Designs are perfect for those seeking a blend of simplicity and tradition.
Wrist Cuff Engagement Mehndi Designs
As the name suggests, these designs resemble a cuff or bracelet on the wrist. They often extend to the fingers, creating a look of intricate hand jewelry. Wrist Cuff Designs bring elegance and style, making a modern fashion statement with traditional henna.
Chandelier Inspired Design
Drawing inspiration from the elegance of chandeliers, these designs use hanging patterns. They offer a cascading effect, flowing from fingers to wrist or even up to the forearm. Chandelier Inspired Designs give a touch of luxury to mehndi artistry.
Abstract Art Design
These designs break away from traditional patterns. They incorporate various shapes, lines, and forms to create unique patterns. Each abstract design is a unique expression of creativity. Abstract Art Designs cater to the bride who wishes to stand out.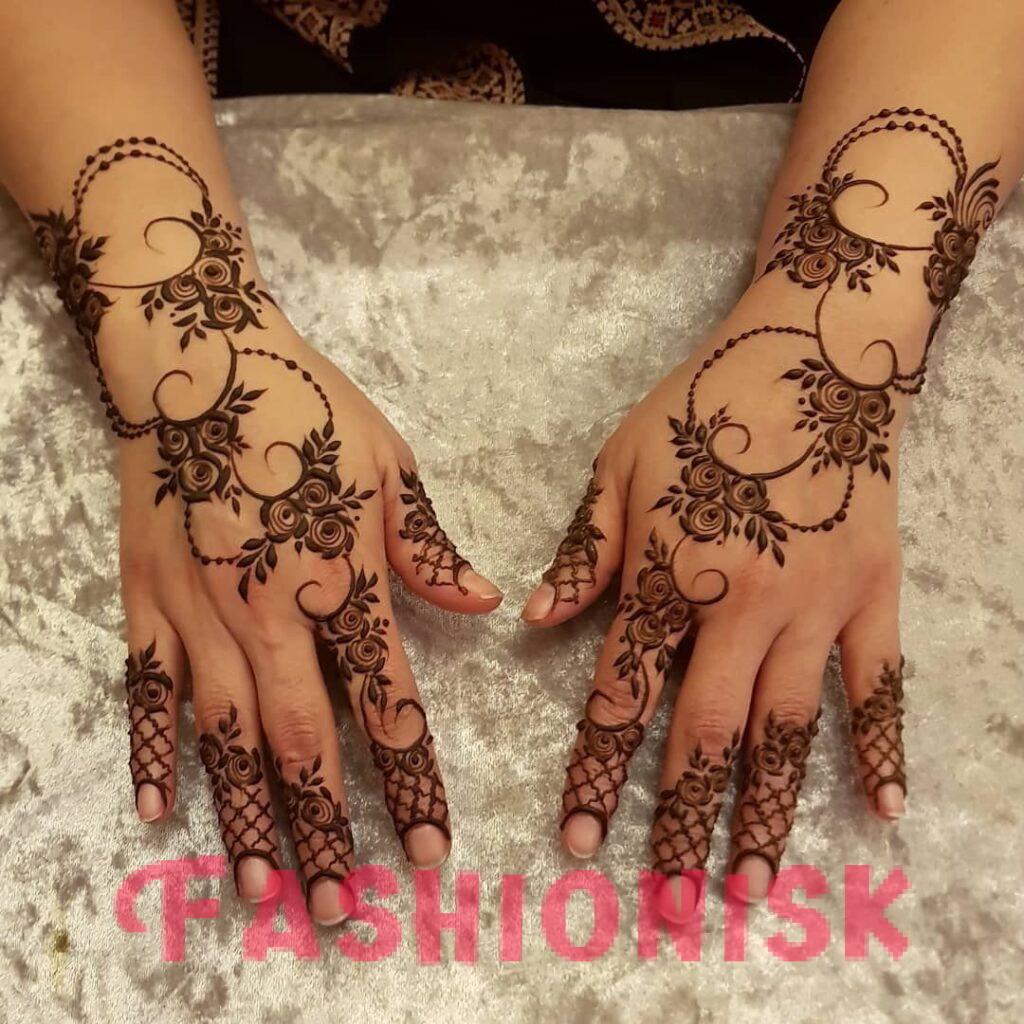 Fishtail Design
The design features patterns resembling the scales of a fish's tail. Fishtails are often coupled with floral patterns and fine lines, offering a perfect blend of complexity and charm. Fishtail Designs are a trendy choice for those seeking a mix of traditional and modern elements.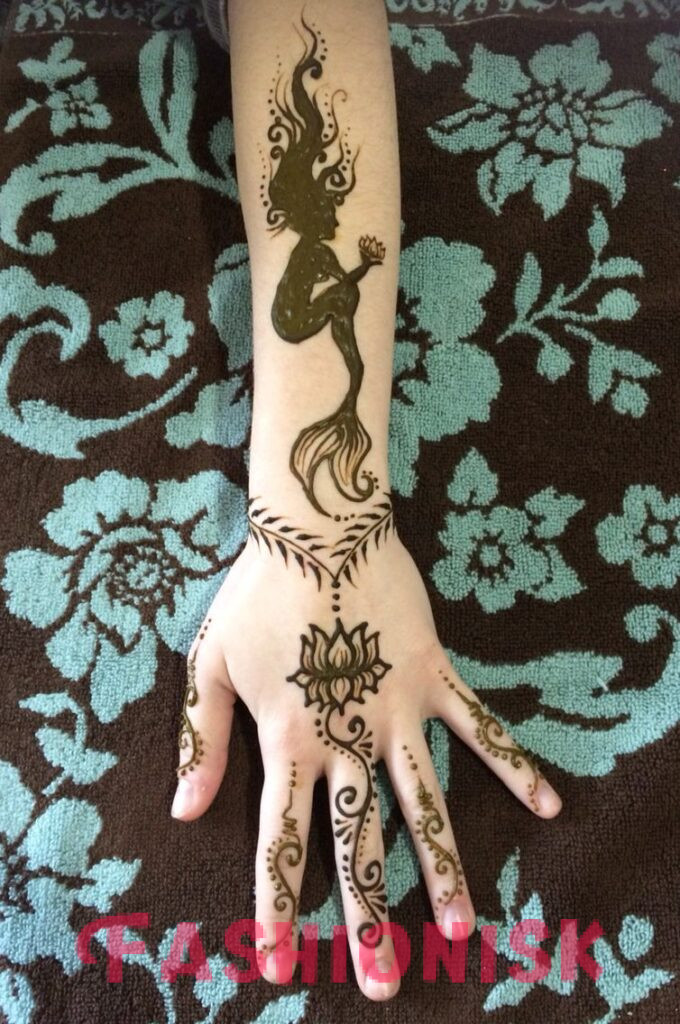 Butterfly Engagement Mehndi Designs
It features the graceful butterfly as a central motif. Symbolizing transformation and beauty, butterfly designs make your hands look stunning. Each wing can be adorned with unique patterns, giving it a personalized touch. Butterfly Designs offer a dose of nature's beauty in henna art.
Sunflower Design
This design showcases the radiant sunflower, a symbol of joy and loyalty. The intricately designed petals and the center of the flower bring warmth and positivity to the hands. Sunflower Designs are a ray of sunshine in mehndi artistry.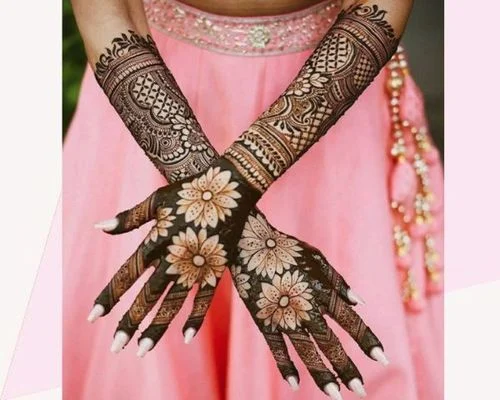 Dreamcatcher Design
Inspired by the Native American artifact, dreamcatcher designs comprise a woven net or web adorned with feathers and beads. They symbolize protection from bad dreams and negative energy. Dreamcatcher Designs offer a mix of cultural symbolism and aesthetic beauty.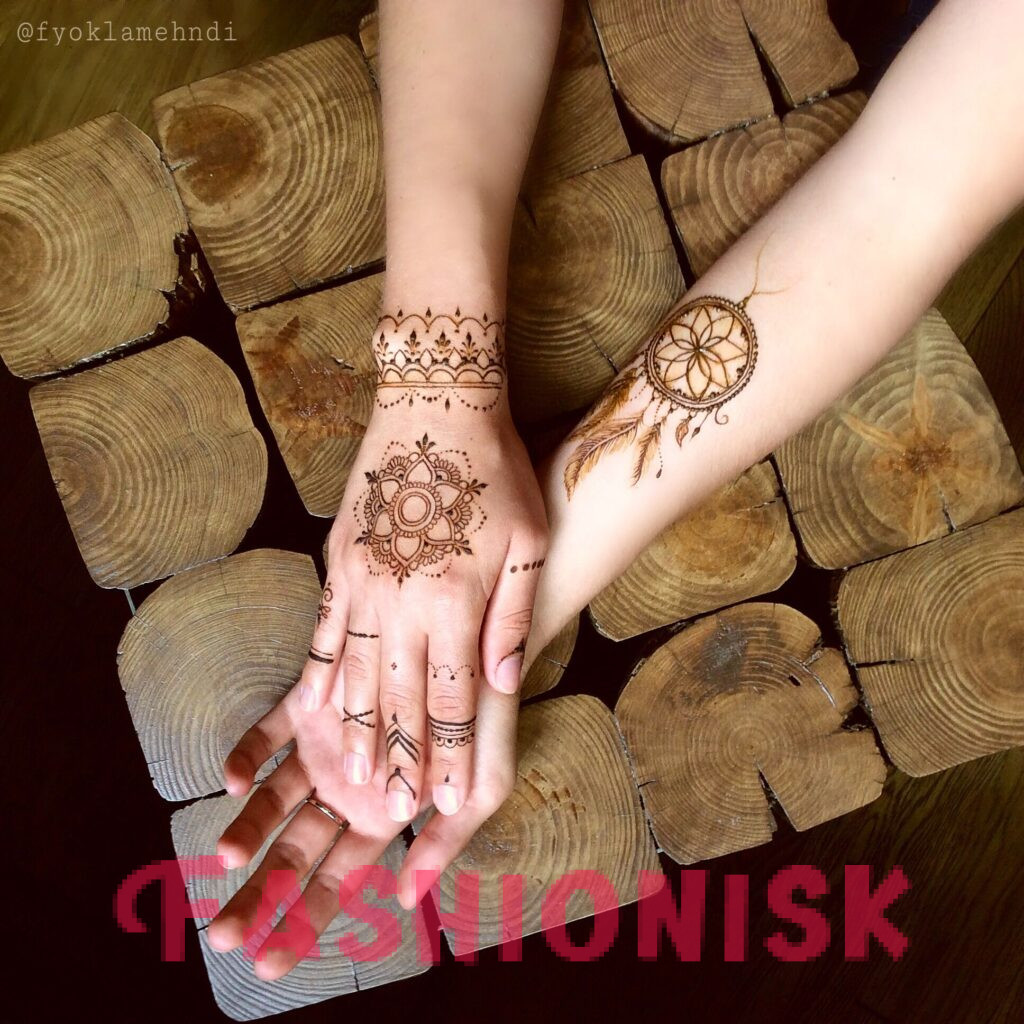 Stars and Moons Engagement Mehndi Designs
This celestial-themed design features stars and moons. The stars can be filled with different patterns, while the moon stands as a bold element. Stars and Moons Designs make your hands sparkle with a celestial charm.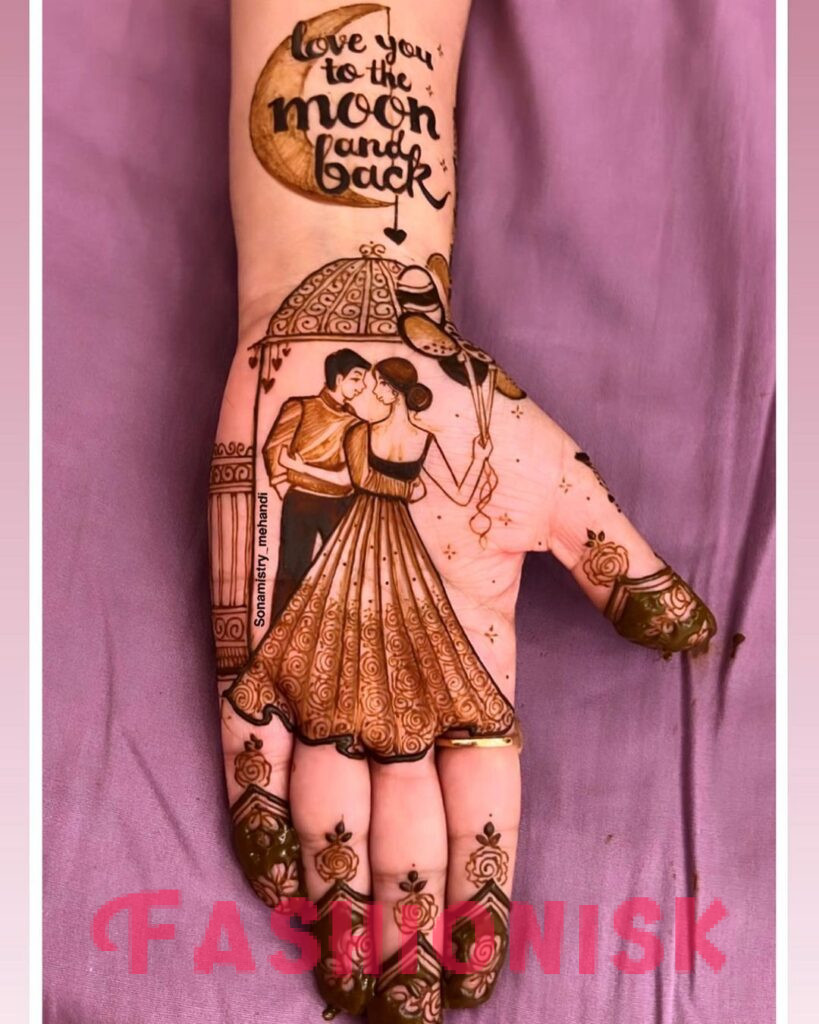 Infinity Design
As the name suggests, it uses the infinity symbol, representing limitless love and togetherness. Infinity designs often come with other elements like flowers and leaves, enhancing the overall look. Infinity Designs embody eternal love in henna art.
Love Quote Design
It includes meaningful quotes or words about love. This can be anything from the couple's names, a romantic quote, or even a significant date. Love Quote Designs make the henna more personal and tell a story of love.
Half and Half Design
This unique style divides the hand into two distinct sections, each showcasing a different pattern. It's like having two designs in one, offering a stunning visual contrast. Half and Half Designs bring a unique twist to the traditional henna art.
Fusion of Traditional and Arabic Engagement Mehndi Designs
This design merges the complexity of traditional Indian patterns with the flowy, spacious style of Arabic mehndi. The result is a beautiful blend of cultures, making your hands a canvas of multicultural art. Fusion Designs offer a rich and diverse mix of patterns.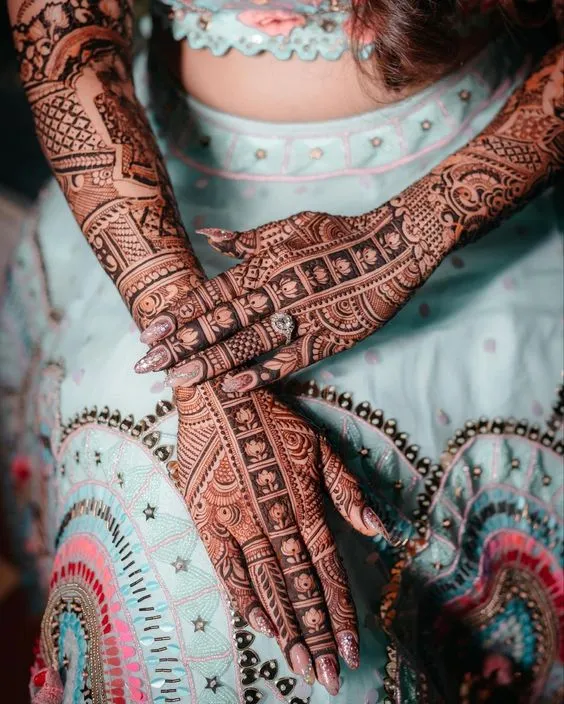 Personalized Initials Design
This design incorporates the initials of the bride and groom in a stylish and creative way. The letters can be hidden or prominently displayed, adding a personal touch to the mehndi. Personalized Initials Designs make your henna more personal and meaningful.
Zodiac Sign Design
This innovative style includes the zodiac signs of the couple in the henna design. This adds a fun and personal element to the mehndi, making it even more special. Zodiac Sign Designs are perfect for those who believe in the stars and their significance.
Concluding: Unveiling Beauty
Engagement Mehndi Designs are an embodiment of beauty, culture and personal narratives. They can be traditional or modern. Some designs are simple. Others are complex. They carry a story, symbolize love and reflect individuality. Remember, your choice of design should resonate with your style and story. It should make your engagement day even more memorable. After all, the charm of mehndi lies in its ability to add an aura of celebration and make you feel special. So, let your hands speak your story with your chosen Mehndi Design.
Frequently Asked Questions
What are Engagement Mehndi Designs?
They are henna patterns specifically designed for the occasion of an engagement. They can range from traditional to modern designs, incorporating elements of personal significance.
Should I get professional help for applying Engagement Mehndi?
While it depends on personal preference, it's generally recommended to hire a professional mehndi artist. They can ensure high-quality designs and can offer a wide range of styles and patterns.
Are Engagement Designs different from Bridal Mehndi Designs?
Yes, Engagement Designs are usually simpler and less time-consuming than Bridal Mehndi Designs, which are often more intricate and elaborate.
People Also Searched For
Comments