#Women's Fashion
Volleyball Hairstyles That Elevate Your Game
Are you ready to spike that ball but worried about hair getting in your eyes? Welcome to the world of volleyball hairstyles! Today we dive deep into the trending looks that not only keep you stylish but also guarantee top performance on the court. So let's get started.
First things first. The basics are essential. Go for ponytails, braids, or buns to keep your hair secure. No one wants to miss the game-winning point because they were busy fixing their hair. But hey, basic doesn't mean boring. You can level up these styles with cute hair accessories or a modern twist.
Next, let's talk durability. You're jumping, diving, and sweating. Your Volleyball Hairstyles needs to last. Consider double braids or a high ponytail with extra elastic bands for extra support. Trust me, your hair will stay in place.
Now let's chat about versatility. You're an athlete, but you're also a trendsetter. Look for styles that you can easily transform from sporty to chic. A French braid, for example, can quickly become a cute date-night look with a little texturizing spray.
Last but not least, always aim for comfort. Your hair should never be a distraction. Go for looser styles if tight hair gives you a headache. Remember, you have a game to win.
So gear up and get ready to score. With the right volleyball hairstyles, you'll be unstoppable on and off the court. Stay tuned for detailed tutorials and insider tips to keep your hair game as strong as your volleyball game. Let's win this, one spike at a time!
High Ponytail
It's the ultimate go-to for any volleyball player. Why? It keeps all your hair in one place. Plus, it's easy to do. Grab a sturdy hair tie and you're set. You also get the bonus of feeling your hair sway as you run, jump, and spike. But wait, there's more. Add some flair with a scrunchie or ribbon that matches your team colors. So next time you hit the court, remember: a high ponytail never disappoints.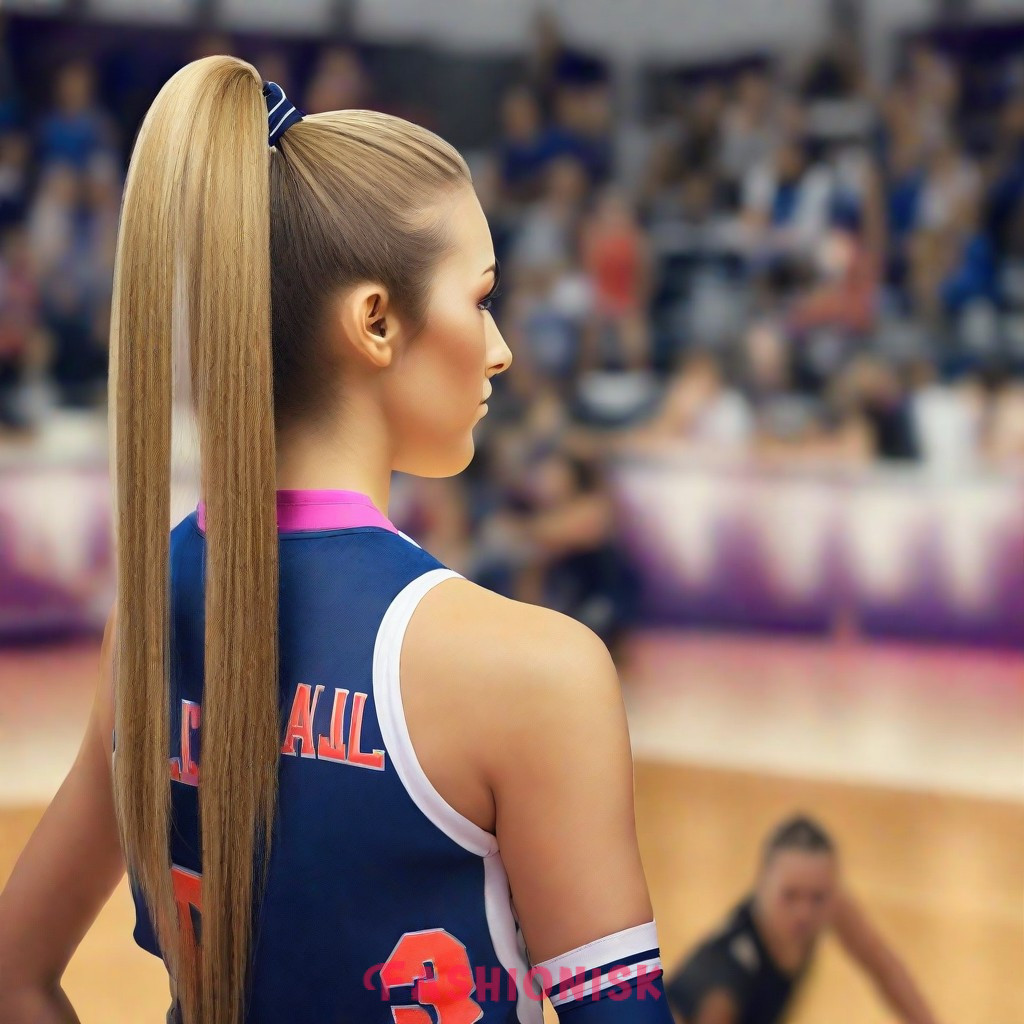 Double Braids Volleyball Hairstyles
This style takes the secure hold of a single braid and doubles it. Two braids mean double the fun and double the hold. Start by parting your hair down the middle. Then braid each side. It's that simple. Want to jazz it up? Add some beads or small hair rings. This look not only keeps hair out of your face but also stays in place no matter how hard you play. Choose double braids and play your best game yet.
French Braid
This style combines beauty and function. Start from the top of your head and braid down. The result is a clean, sleek line that keeps every strand in check. The French braid also has a certain elegance to it. It transitions well from the court to any post-game events. Remember, it's not just a Volleyball Hairstyles. It's a statement.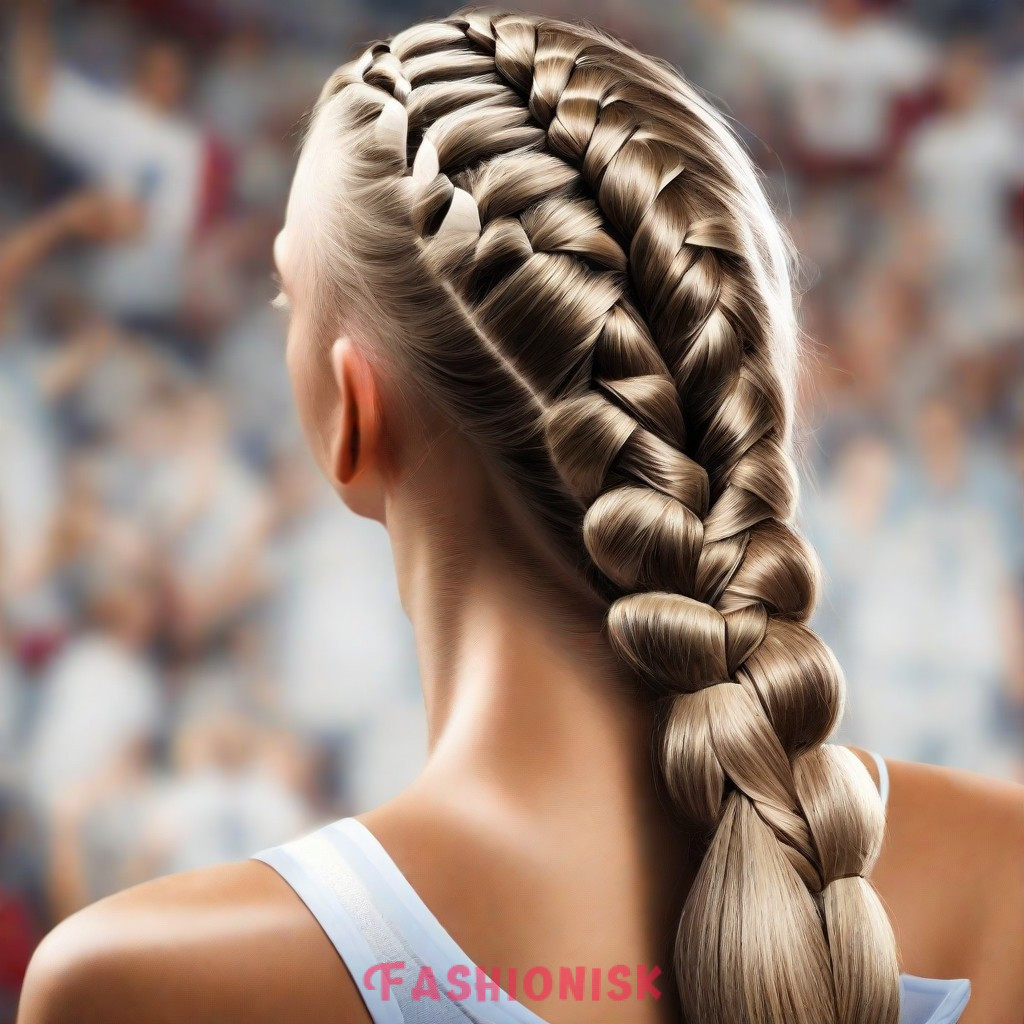 Messy Bun
Perfect for those who love a laid-back vibe. Gather your hair, twist it, and secure it into a bun. Don't worry about making it perfect. The messier, the better! This look is ideal for players who want a fuss-free style. It keeps the hair off your neck and adds a cool, casual touch. Opt for a messy bun when you want to keep things simple yet stylish.
Boxer Braids Volleyball Hairstyles
Inspired by the world of boxing, this style screams strength. Divide your hair into two sections. Then start braiding close to the scalp. The result is a tight, secure look that lasts. Boxer braids also give off an edgy vibe. They show you mean business. If you're looking for a hairstyle that shouts power, go for boxer braids.
Cornrows
This Volleyball Hairstyles is known for its tight, intricate braids. They sit close to the scalp. This means zero distractions while you're jumping or diving for the ball. Cornrows are versatile too. You can go for straight-back rows or get creative with zig-zag patterns. Plus, this style lasts a long time. So you can focus on your game and not your hair. If you want a look that marries style with serious staying power, cornrows are for you.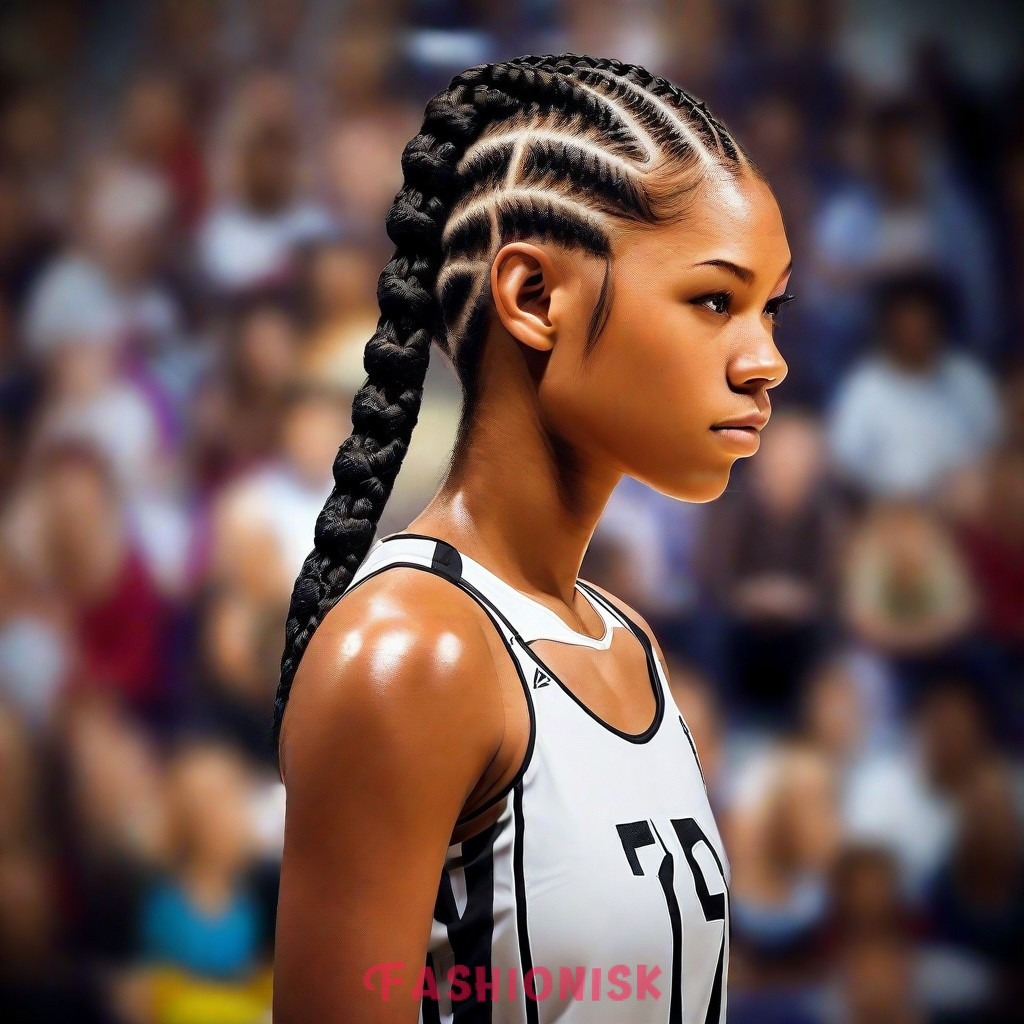 Top Knot
It's a simple yet effective way to keep hair out of your face. Just gather your hair and twist it into a tight bun at the top of your head. Then secure it with a hair tie. The higher placement of the knot gives you a clear field of vision. It's also a great style for hot, sweaty games. It keeps the hair off your neck. So if you're aiming for a chic, functional look, the top knot has you covered.
Side Ponytail Volleyball Hairstyles
This is a playful spin on the classic ponytail. Instead of pulling your hair straight back, you sweep it to one side. Secure it with a hair tie and you're good to go. This style offers a more casual, relaxed vibe. Yet, it's effective in keeping your hair out of the way. Add some cute hairpins or a vibrant scrunchie for extra flair. Choose the side ponytail for a balanced mix of style and ease.
Headband Braid
This style acts like a crown that wraps around the top of your head. You braid the front sections of your hair and join them in the back. The best part? It keeps those tiny, front strands from falling into your eyes. This means better focus and better performance. Add some hair jewels or colorful elastics to personalize your look. The headband braid is both beautiful and practical. It's a win-win.
Pigtail Buns
This style brings a youthful, quirky charm to the game. Simply part your hair down the middle. Then create two small buns on either side of your head. Secure them well with hair ties. The result is a look that's both fun and effective in keeping your hair secure. Pigtail buns work great for all hair lengths and types. They also offer a unique way to show off your personal style. If you're aiming for cute and functional, pigtail buns are the way to go.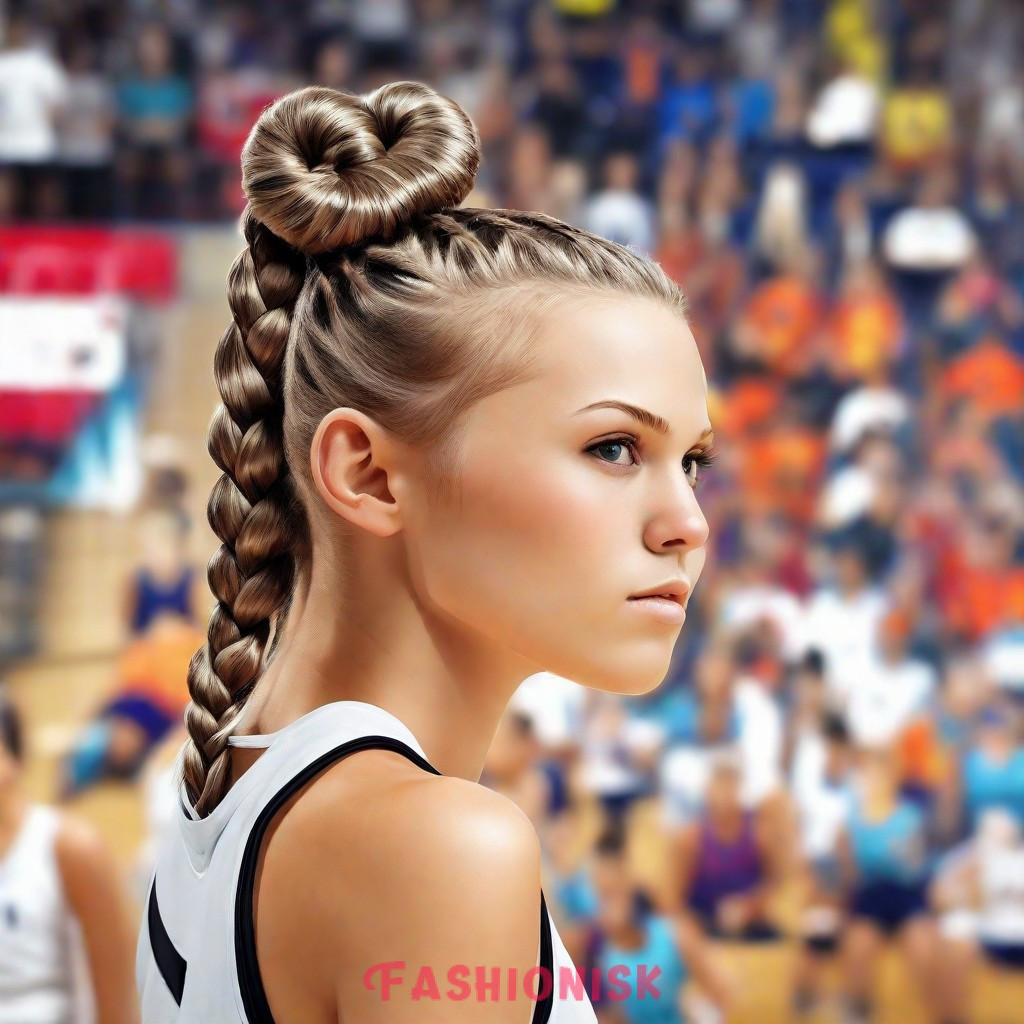 Twisted Crown Volleyball Hairstyles
Imagine this. You have twists of hair elegantly circling your head. It looks regal. But here's the best part. It also keeps stray hairs away from your face. Start by taking small sections from each side of your head. Twist them back and secure them in place. Do this all the way around your head. The result is a crown-like shape. You not only look majestic but also play distraction-free. Plus, you can add small flowers or decorative pins for added glamour. If you want to bring elegance to your athletic prowess, go for the twisted crown.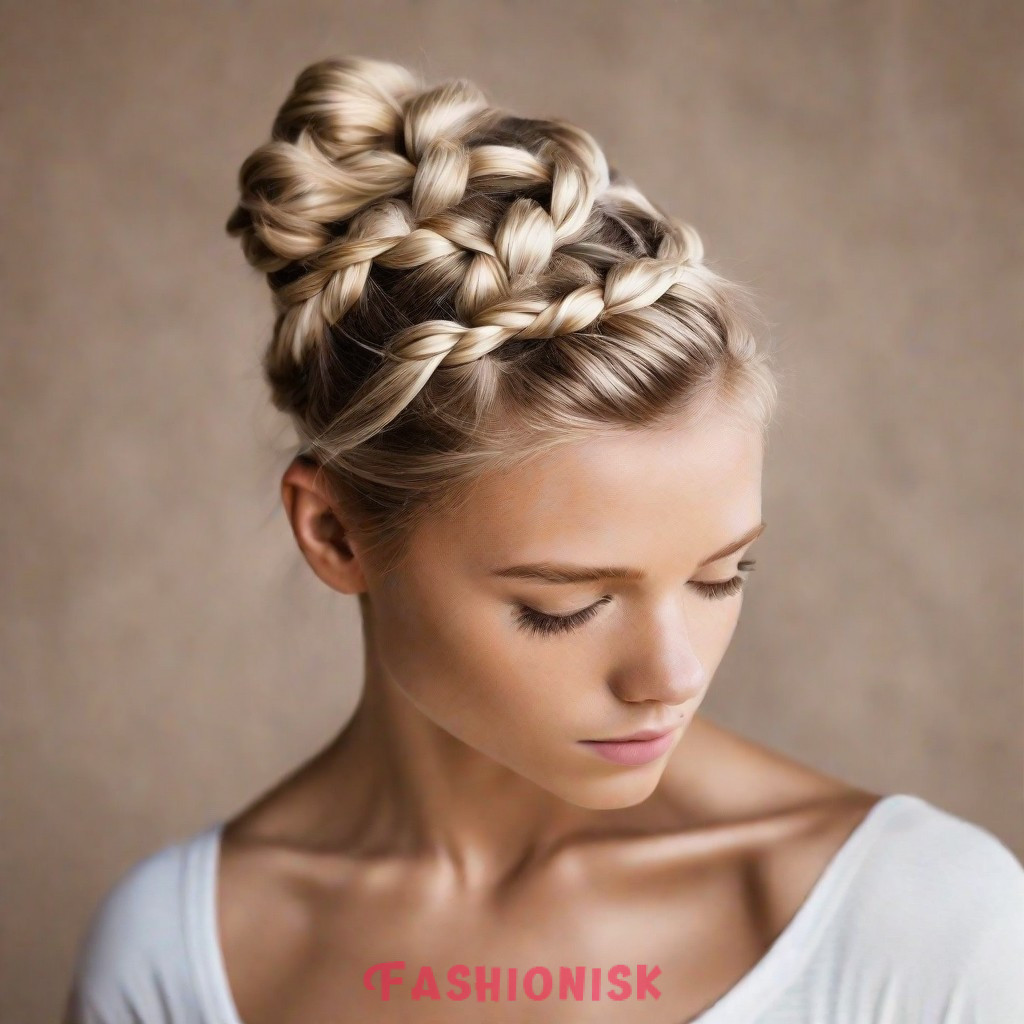 Low Chignon
This Volleyball Hairstyles is the epitome of sophistication. It sits at the nape of your neck. It looks polished. And yes, it does an amazing job of keeping your hair in check. Simply gather your hair into a low ponytail. Twist it into a bun. Then secure it at the base. The low placement ensures your hair stays out of your way. No more sticky strands on your neck while you serve or spike. Also, the low chignon is super versatile. You can go from the court to a dinner party and still look chic. If you're seeking a blend of class and convenience, the low chignon is your go-to.
Top Tips for Rocking Volleyball Hairstyles
Use Quality Hair Products: Invest in good-quality hair gels, sprays, and elastics that give you a long-lasting hold.
Test Before The Game: Always try out your chosen hairstyle before the actual game to see if it holds up during vigorous movement.
Accessorize Wisely: Choose no-slip headbands or cute, sporty scrunchies that complement your team colors.
Balance Comfort and Style: Pick a hairstyle that both looks good and feels comfortable. You don't want to be adjusting your hair when the game is on the line.
Elastic Bands are Your Friend: Use extra elastic bands to secure tricky spots in braids or ponytails. Better safe than sorry!
Avoid Flyaways: Tame those pesky flyaways with a light application of hair spray or gel to keep your vision clear.
Hydration Matters: Believe it or not, well-hydrated hair holds styles better. Keep your locks moisturized for optimum styling.
Know Your Hair Type: If your hair is slippery and straight, you might need extra grip. For curly hair, a looser style might work better.
Keep Backup Supplies: Always have some extra bobby pins, hair ties, and a small comb in your gym bag. You never know when you'll need a quick fix.
Post-Game Care: Don't forget to wash out all the product and give your hair some love after the game. A nice conditioning treatment will do wonders.
Quick Answers to Your Burning Questions
What's the quickest and easiest volleyball hairstyles?
A high ponytail is your best bet. It's quick to do, and it keeps your hair out of your face.
Can I wear hair accessories during a game?
Yes, but opt for no-slip, soft headbands or scrunchies that match your team colors. Avoid anything with hard or sharp components.
How do I keep my hairstyle intact during the game?
Use quality hair products like strong-hold gel or hair spray. Extra elastic bands can also provide additional support.
Is it necessary to wash my hair after every game?
While it's not absolutely necessary, it's advisable to wash out hair products and sweat to maintain healthy hair.
What hairstyles work best for short hair?
A short ponytail or a series of small braids can be effective. Hairpins and no-slip headbands are also great for keeping short hair in place.
Locking Down Your Volleyball Hairstyles Game
In conclusion, the right volleyball hairstyle boosts your confidence and improves your game. You have options from classic ponytails to intricate braids. Choose one that fits your style and comfort level. Don't forget to use quality hair products for a long-lasting hold. Always keep some backup like extra elastics and pins in your gym bag. Following these tips will ensure you not only win points but also style points on the court. So get ready, set, and spike with your best look!
People Also Searched For
Comments